Hi,
I have always wanted a Clio 182, but found myself mainly leading a life more VAG. Then a few years ago I bought an RS250 and loved it. Since then I have gone back to VW daily driving a MK7.5 Golf R Estate, which is a fantastic daily, especially when you have a little one and all the trimmings in tow. Realising the limits of the Golf regarding it's daily duties and with lockdown boredom continuing, I hankered after a cheap, fun track car. I started looking at MX5s but rust is all too common and in the back of my mind I knew I wanted another French hot hatch.
I began to search the FB pages and god forbid the FB market place. The prices of Clio 182's are far and wide and also location was somewhat important as I am in Wales and lockdown restrictions differ between nations.
Eventually I found a 172 Cup not to far away, it had been breathed on slightly and was fully black power-flexed bushed throughout and it shook like a s**tting dog. Now I am not old and I want a track car but honestly, these bushes ruined it. It also had some rust coming through both rear arches. Weighing this against the price, I walked away (to my missus bemusement!).
Then while browsing ebay, I saw an add for a Clio 182. Frank and honest description and a few messages back and forth I agreed a price and made my way to West Wales.
The car, sat with 150k miles and 12 months MOT. A bolt in roll cage, some TD alloys with new linglong ditchfinders, yellow powerflex bushes, KTEC exhaust and some other mods here and there. As it was stripped out I could see down in to the sills through the rear door cards, no rust! Oh and did I mention; no history apart from a "Covid trackday guidance" in the glovebox?
I took it for a test drive where the owner encouraged me to (safely) give it some. Smitten I agreed a price paid the man and made my way the 100 miles home. Faultlessly I drove home, pulled up outside my house, turned the Clio off and called the wife out to show her my new money pit.
"Jump in, let's go for a spin! It's awesome" I said.
Begrudgingly she got it.
Here goes..... Turn the key and it is missfiring it's head off. Wife got out and went back inside. Great.
Sheepishly and crapping myself as to what on earth I had gotten myself into, I pushed the now 3 cylinder Clio in to the garage.
(There's more but for now some pictures, they look massive, sorry)
For sale ad pictures: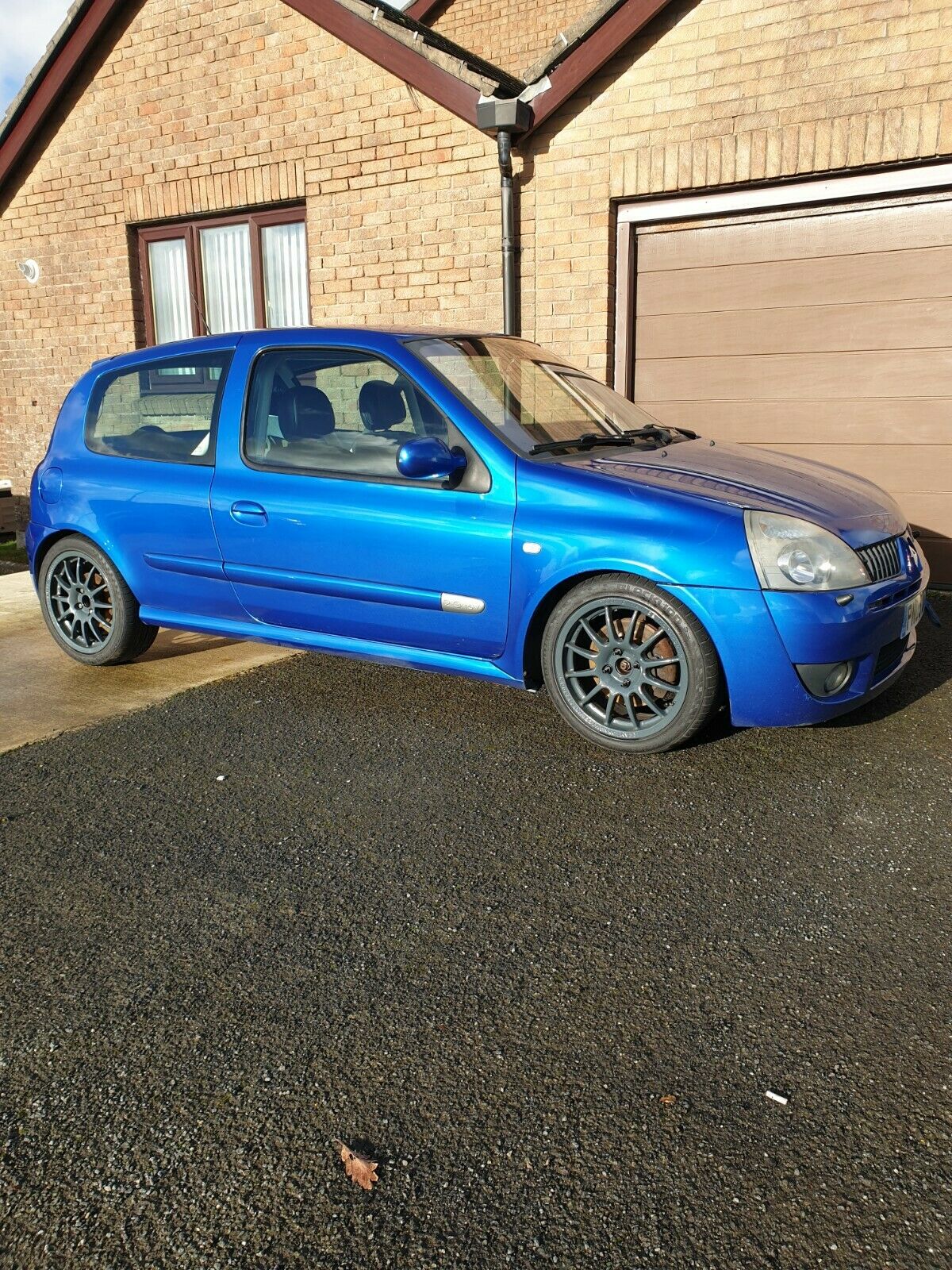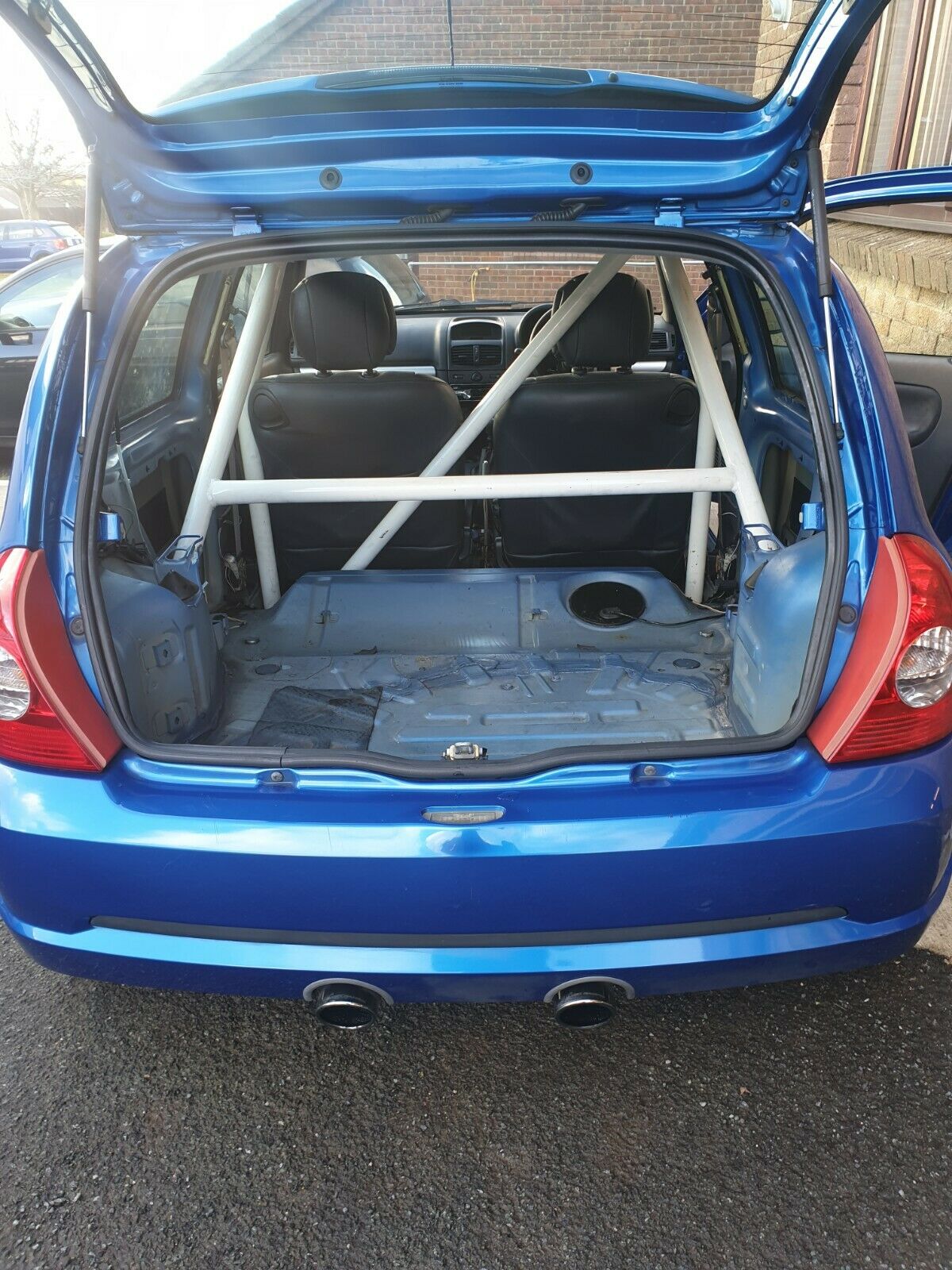 TBC