Hi all, James here, you might remember me from such Renault Sports as;
182 FF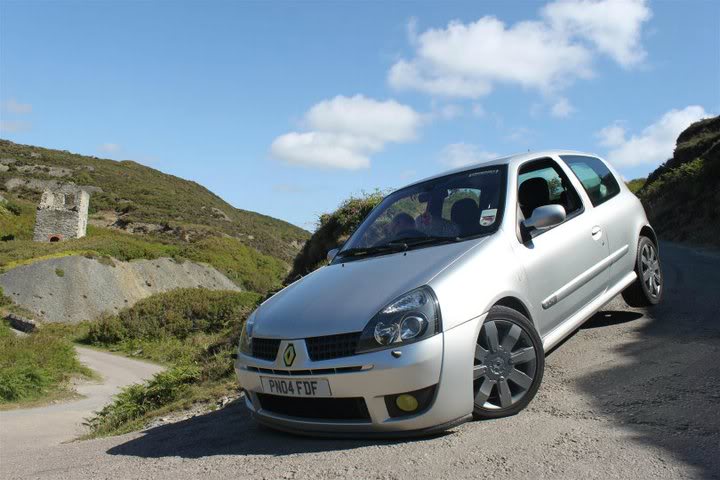 197 Cup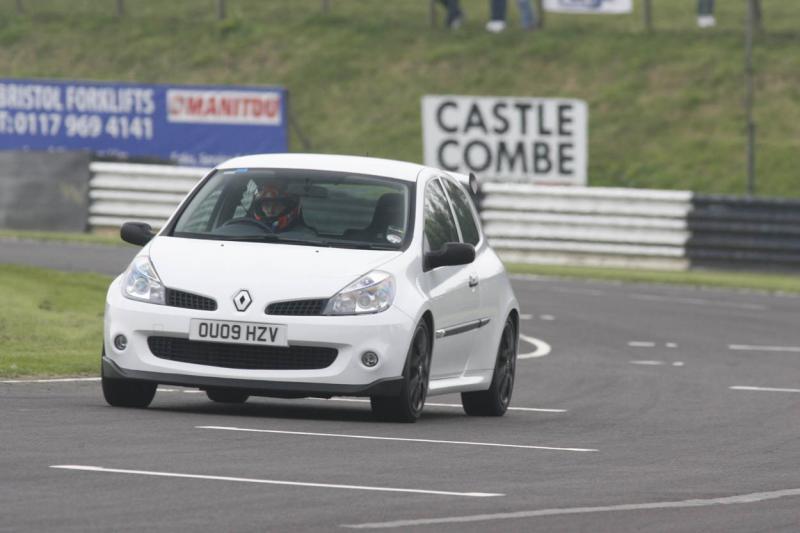 The 197 Cup went to make way for a house and was replaced with a Golf GT TDI (which I still own).
After looking for a little while, I felt it was time to pick up another 182. I had wanted another 197 but the poor mpg and common faults put me off.
Today I went up to Bridgewater to collect this ff 182.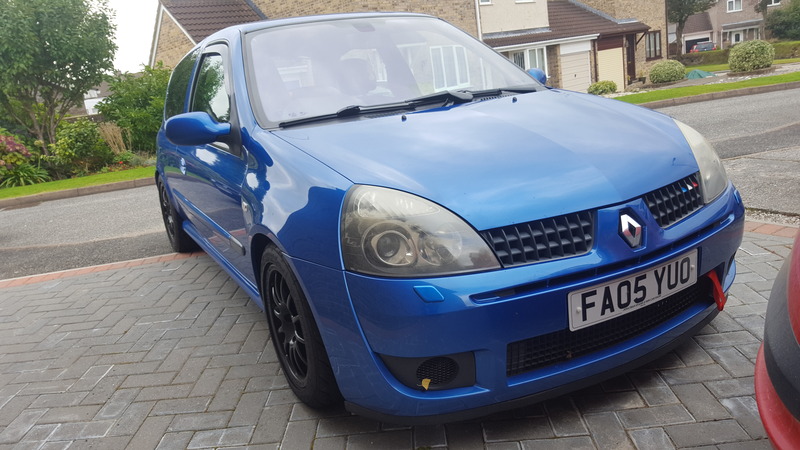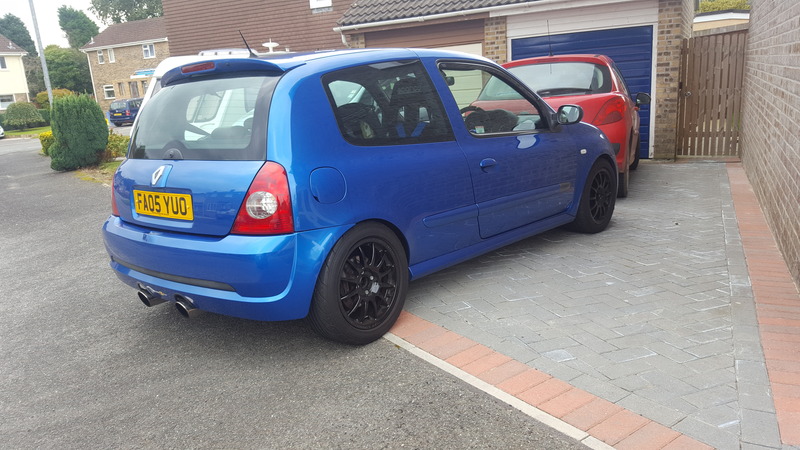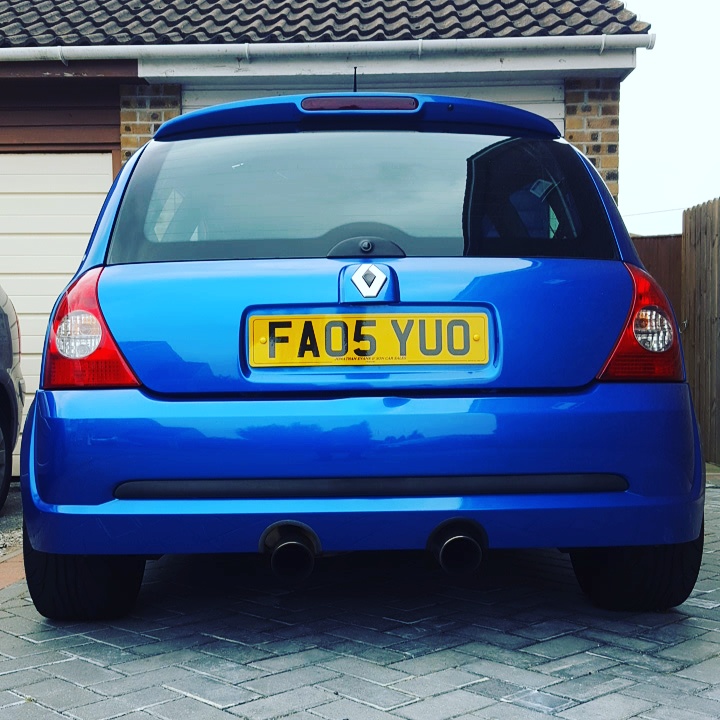 Although it's been to Wales & Bridgewater, turns out that it lived under 5 minutes drive from my house for quite a while.
Spec
It has 112k on the clock, a load of paperwork and service history including 3 x belts changes however no receipts for the last 2 years.
Ktec have made a fortune from the car with springs and shocks (didn't know that they made their own?
Ktec exhaust with decat
Ktec induction.
Sparco drivers seat - found adverts online with it fully stripped bar this seat.
Blue steering wheel with receipt for £39.99 :/
15" Pro Race 1.2's
Fogs removed for brake cooling according to the advert however there is piping for the air filter. So brake cooling on the drivers side.
Issues to fix
Tow strap to be removed
Front lights to restored
Air con blows hot/tepid only
Radio doesn't work
Front tyres to be replaced
Exhaust hangers to be replaced
Sparco seat to be removed - my back is killing
Steering wheel to be changed
New battery needed in key fob
I'm sure that I'll find more.
The seller said that there's a thread for this car on here somewhere, if anybody knows of it, I'd be interested to see more photo/info.