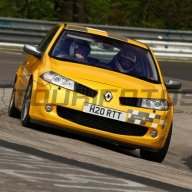 South Central- West Berks
ClioSport Area Rep
I have confirmed with Charlie the date of Saturday 6th October with the price £35 for fwd and £40 for awd/rwd. Charlie is though honouring the £35 rate for those with fwd because we're loyal customers!
Venue:
Surrey Rolling Road (
http://www.surreyrollingroad.co.uk/
)
Address:
34 Invincible Road
Farnborough
Hampshire
GU14 7QU
Cost:
£35 fwd or £40 awd/rwd (per car).
Number of Runs:
As many as it takes to get a stable reading, most places will stop at 3, Charlie will keep going until he, and you, are happy.
What else do I get?:
You get a printed whp and fhp charts (with bhp, torque and afr), drinks are on site and great banter!
Date & Time:
Saturday 6th October from 9.00am onwards, and usually runs till between 12pm and 1pm.
Who can run their car?:
Anyone! FWD, RWD, 4WD and AWD (Please ask re 4WD & AWD as some systems are harder to calculate). Although organised by myself and Cliosport, please invite your friends to run their cars. What matters most is getting enough people together to have a good time. The more cars we get the more likely Charlie will continue honouring our £35 rate in future!
Why here and not elsewhere?:
Surrey Rolling Road is an independent business which quite simply means they have nothing to prove, no product claims to achieve. Charlie and his colleagues have been running for over 10 years being the choice of tuners and individuals to independently test their modifications, they simply tell you how it is. The Rolling Road used is made by Dyno Dynamics, widely regarded as one of the more accurate in trade.
Attendees in the past have asked to try out different cold air feed set up and Charlie has been happy to oblige. Many members use this day as a kind of car health check, comparing performance to previous results from the same rolling road.
If your car isn't performing as well as it should on the day, SRR are happy to answer any questions and suggest possible causes.
The day is about socialising and meeting up with fellow enthusiasts.
I would be grateful if those running would send a
deposit
of £10 as soon as possible therefore only paying the balance to Charlie on the day. This is to confirm numbers and get people to commit. Priority for running order will be given to those that have paid deposits.
Payment:
Please gift to my Paypal address, timhart231 @ hotmail.com, as soon as possible! Include your username, car and if rwd/awd.
Start time is 9am, awd/rwd will probably run 11am or later, and I expect the day will end about 1pm.
@Christopher.
@Cub.
@Gorms
@Pete.
@Tim.
@tom172cup
@Paul172sport
@colesy
@Speedy300
@Hyperhatch
@andy_coops
@green
@Paris 182
@iyrix
@Flange
@JP83
@boultonn
@Flange
@hsustyle
@barnesautos
@MarkCup
@Fletcher
@Sir_Dave
@loggyboy
@RMDavis
@masekwm
@T&biskits
@KrisRS182
@mr bognor
@ParisPeach
Last edited: