Hi All,
Thought i'd start a project thread for my new little toy. I was lucky enough recently to acquire a 182 in Arctic Blue off my cousin who no longer needed it.
Bit about myself first, for as long as i can remember I've always been mad into cars and as we do started modifying cars as soon as i passed my test. My first motor being a 5 Door Peugeot 206 in Red. This was eventually part ex'd for a s**box brand new corsa 1.2. The worst car I've owned by far. That lasted 8 months and was swapped for a Astra GTC which i kept for a few years while living in Cornwall and then eventually moving back to the midlands. About this time I put the car on Air, big wheels all the 'scene' things to do
Unfortunately the car spent more time broke than on the road.
Then the company cars for the last few years, 1 series x 2, and 4 x 330e BMW's over the last few years! lovely car but hybrid just a tax dodge and its just not the same when its not your name on the V5. I did also buy a life long dream car of mine a year or so ago. 92 Mini Mayfair. Which is not off the road and awaiting the day i have space to restore it!
My old Astra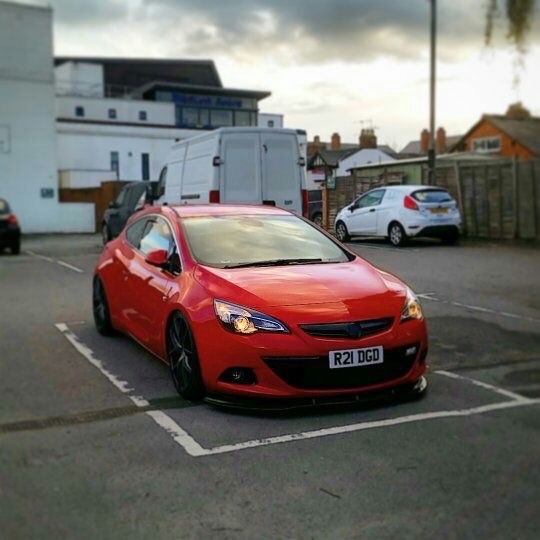 A pic of the Mini and the Clio back when my cousin owned it in our Unit.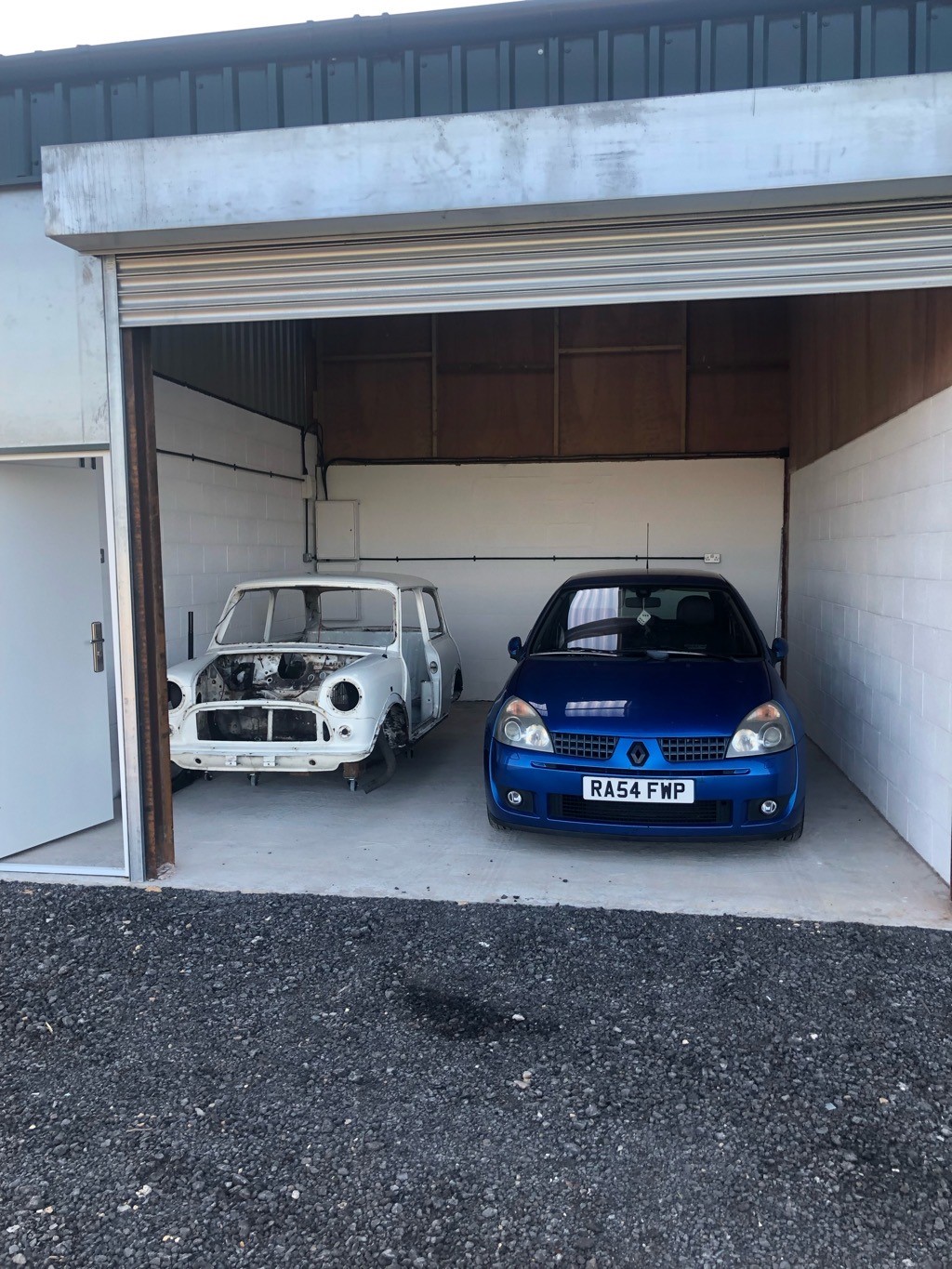 This brings me onto how I got my hands on the Clio. About 2 months back me and Mrs made the decision to relocate to Cornwall. For me the decision to move back and take a slower pace of life again. Long story short stress of work was making me ill which at 24 isn't what you need. Anyway I needed a daily driver for the commute to work in Cornwall so as we was moving out of our unit and the Clio was being sold I snapped her up for a very reasonable price with 9 months MOT left and 99k on the clock.
The car was fully stripped inside as it was going to be a track car for him. The alternator was knackered. Windscreen washers didn't work. Boot doesn't lock and overall just very tired. Got the feeling that she was on the brink of death. Car had that feeling about it. Not really moving more than a few miles in two years had showed. He had however had it mot'd and had new discs and pads all round. Belts etc done 8000 miles ago so not top of the list but as it was a few years ago I will change end of this year,
First Job was to sort the alternator on it. Having it sat on the drive and not driving it was driving me crazy so this was replaced. The top bolt had fell out and the alternator had fell forward. OW and whoever came up with that Jubilee clip idea on I owe you a beer!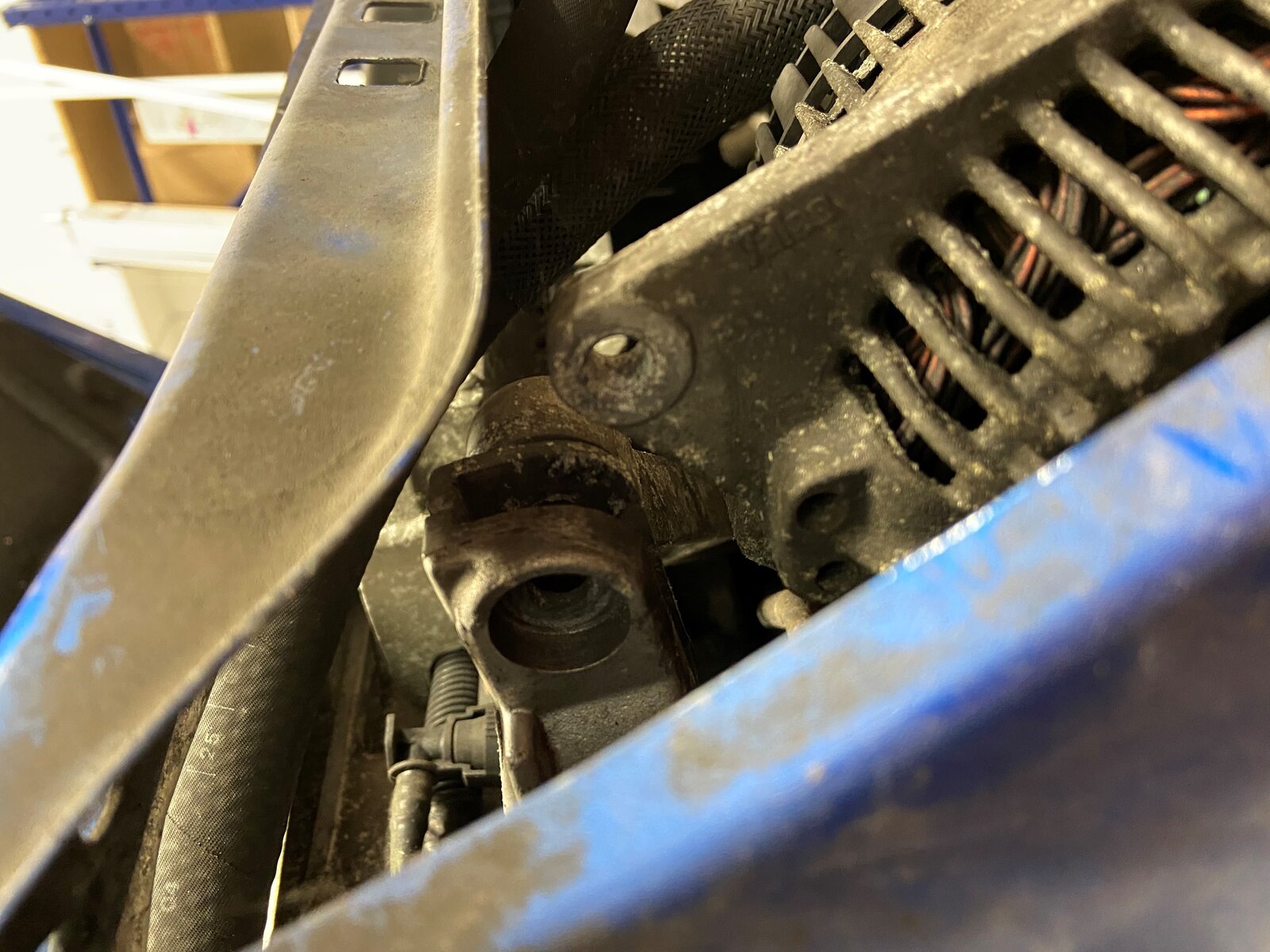 Next up was refitting the interior which is in really good condition! much better than i thought it would be! Not sure many people have ever been in the back lol. I didn't take any pics while doing this as its pretty boring!
Next up was another little job that had been neglected for far to long. A wash lol! reckon it had been a few years since it has one and was covered in dust (from me sanding the mini in the unit
)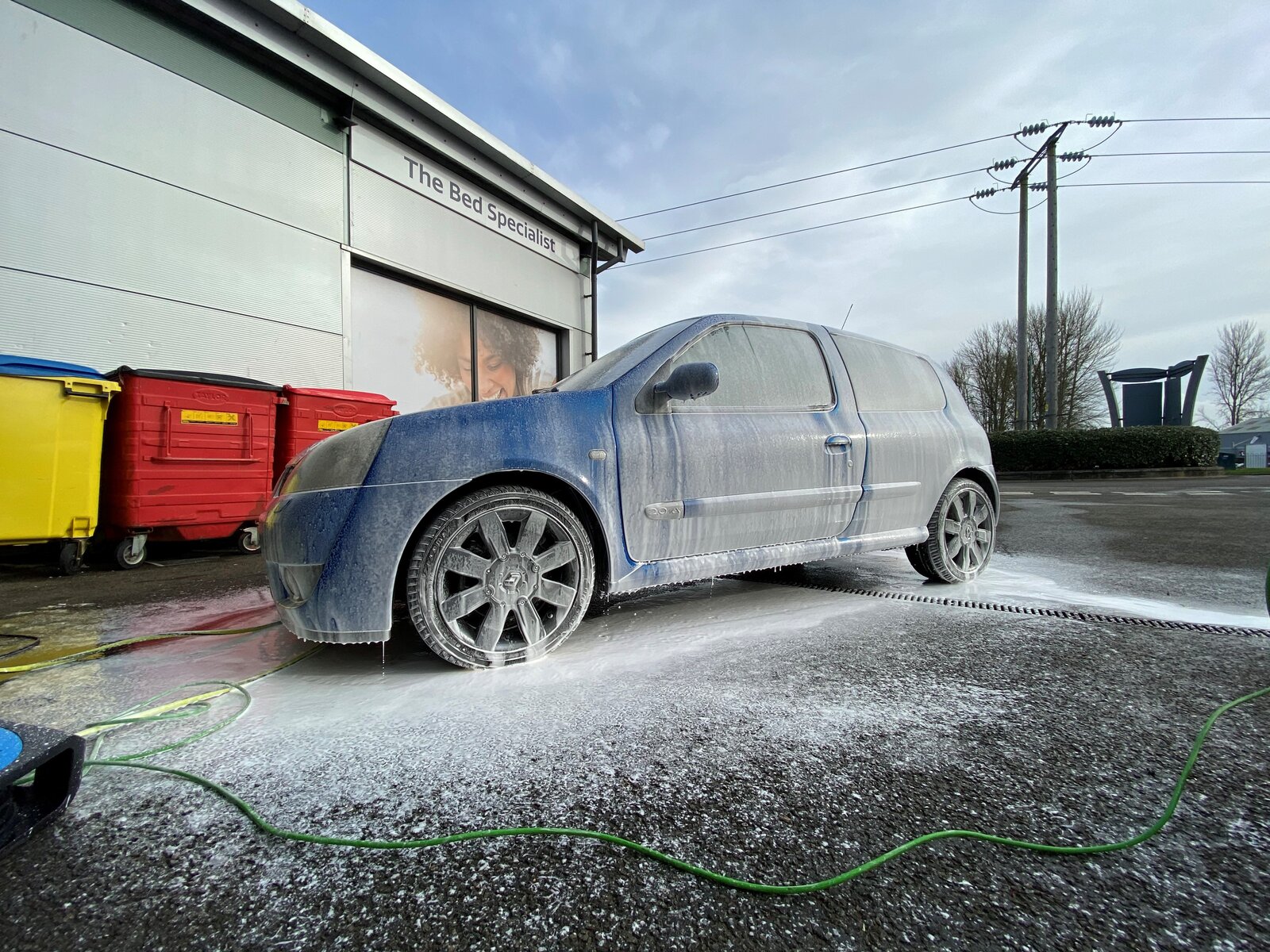 Next up, Headlight restoration. Most on here will know the score with the dull faded yellow lenses so while in Halfords I grabbed a Meguiars kit. As with all their stuff worked wonders and its much better. Photo's not really doing it justice.
Before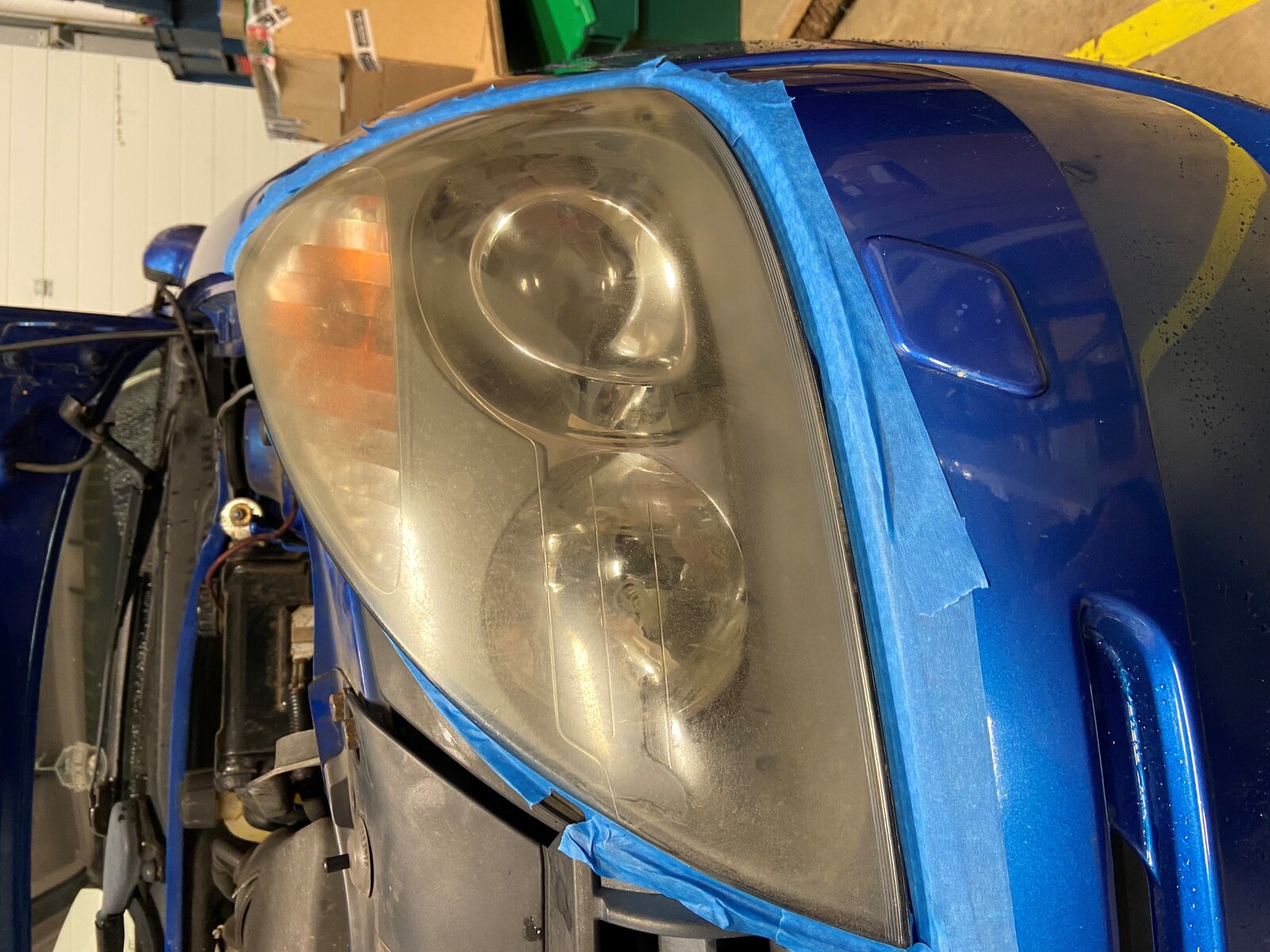 After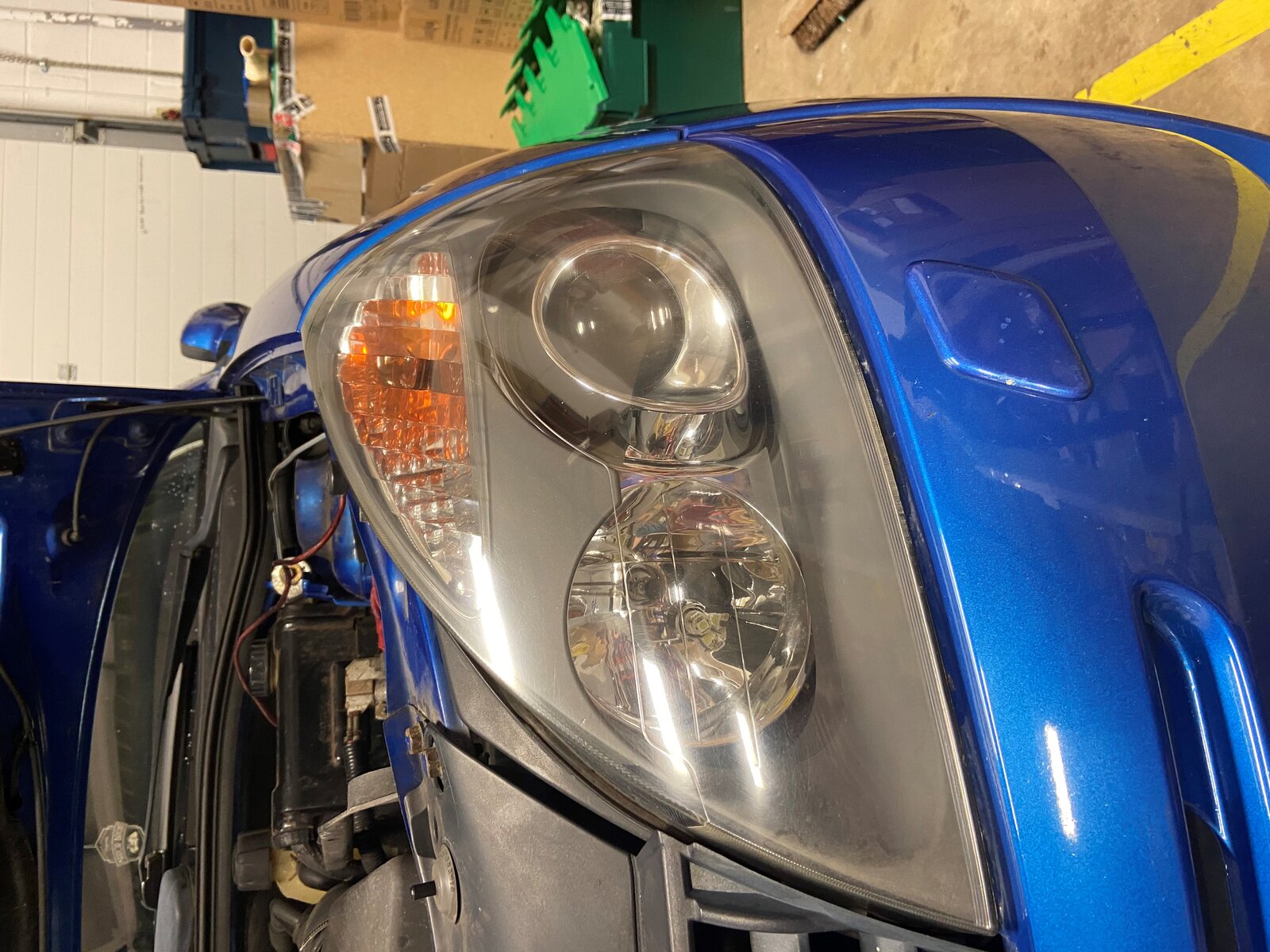 I've also done an oil change as the light came on and it's probably a good 3 years old.
Picture from Caffeine and Machine on Sunday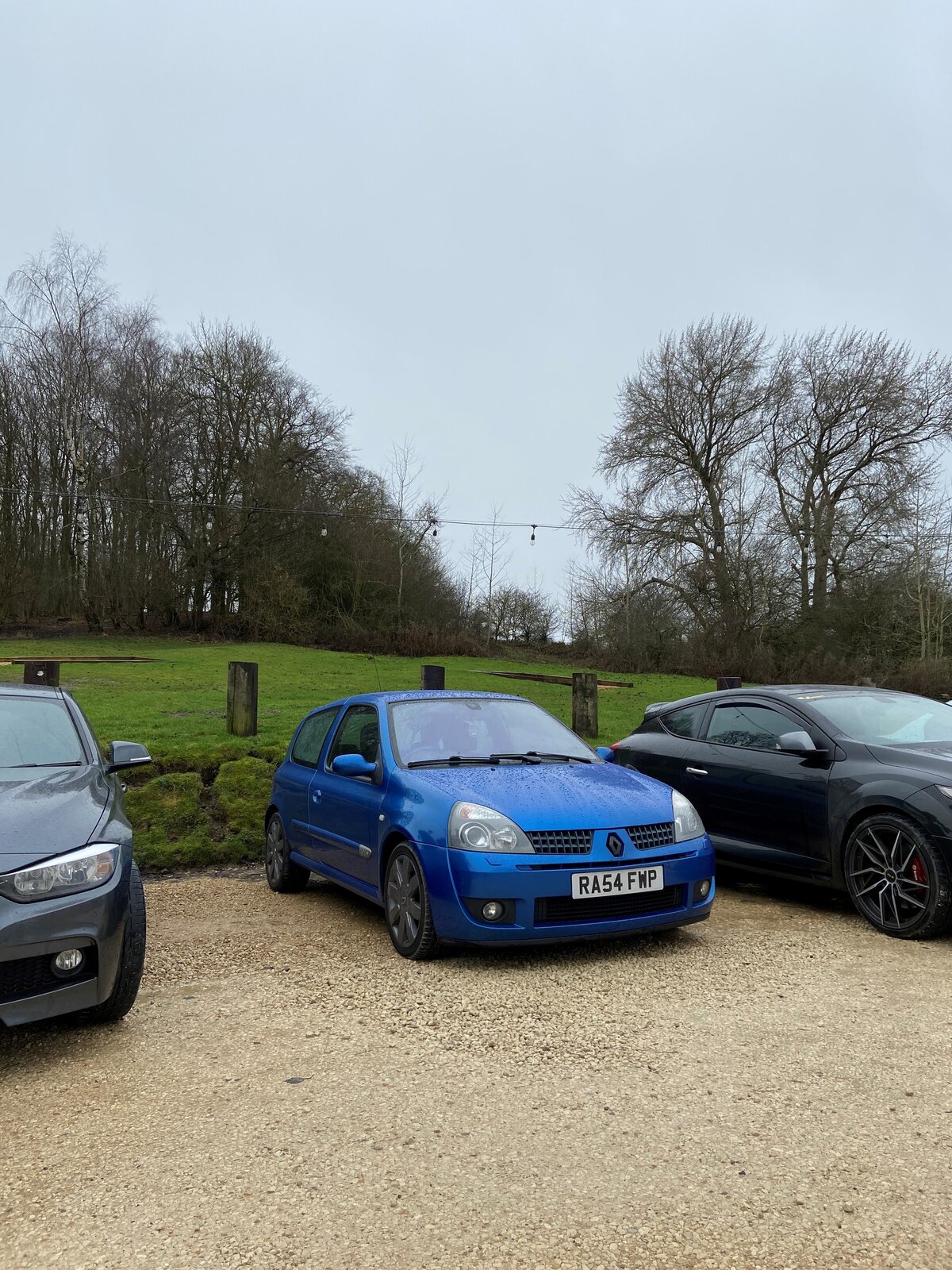 Slowly but surely she's coming back from the dead
The to do list is getting longer by the day however! in terms of direction/look i want from it long term i'm not 100% sure yet. for Once i'm doing the important stuff first but my gut says an OEM+ style. Lower, faster and uprated from stock. Lots of Genuine Carbon fiber, wheels,Recaro Sportsters ow and a roof rack for my surfboards!
Jobs to Do currently In no particular order
De-sticky all interior bits!
put private plate on
Gearbox oil change
Coolant Change
Deep clean of wheel wells and inspect all suspension parts rubbers etc
full machine polish
replace bonnet alarm switch
fix boot locking problem (assuming solenoid)
fix the rattle on the boot
fix the washer bottle out (assuming the pump)
replace rear speak that's blown
clean the engine bay up
replace the battery box housing
thanks all