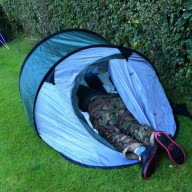 aka Philomena Cunk aka Barry Shitpeas
ClioSport Club Member
@HMS Derv Destroyer
is a legitimate f*cking legend!!!
My Clio was on it's arse and needed a hell of a lot of work I couldn't afford, I had however bought all of the parts I needed before I lost my job, so as a massive favour and working his arse off for free for the past 3 weeks evenings and weekends, he pulled the engine out and replaced the gearbox, clutch, sump gasket, aux belt, cam belt, water pump, dephaser, all the associated pulleys & tensioners and whatnot, plus on top of that he's cleaned the engine bay, painted the inlet manifold and restored the headlights, he's also paid for quite a few things I didn't have out of his own pocket while i'm in between jobs and very short on cash, now that is a proper f*cking mate!!!
View attachment 1356750
View attachment 1356751
Today was it's firsts startup, he was a little nervous (sh*tting himself was the term he used) but I had full confidence in his spannering abilities.