Had the 172 around 5 weeks now, first thing I did was detail the iceberg silver to make it sparkle! Then we were hit with the dust cloud and loads of rain. Plus iv been driving it 60 miles a day along a motorway for work AND its been on a couple of be road blasts on weekends...so the car was looking filthy!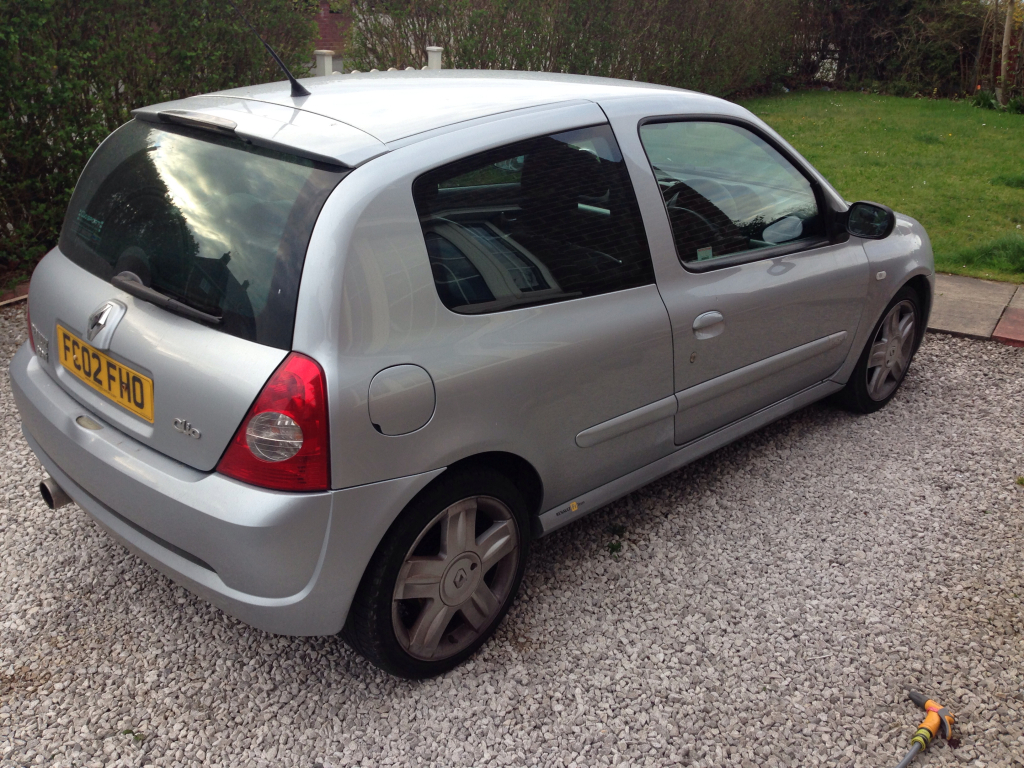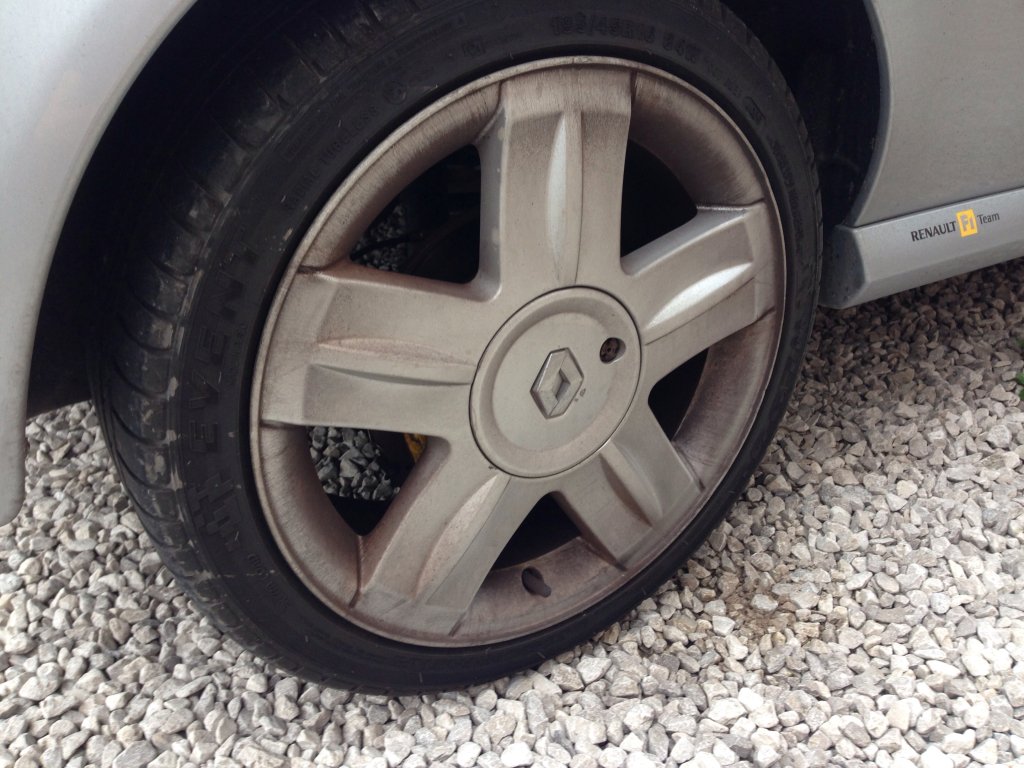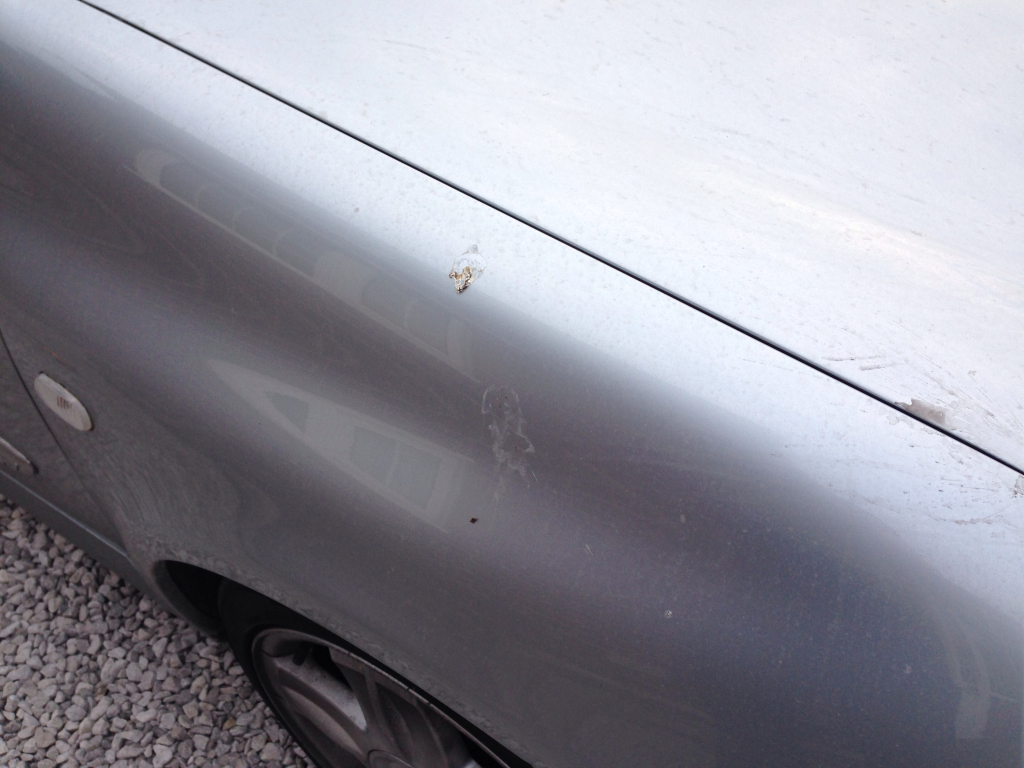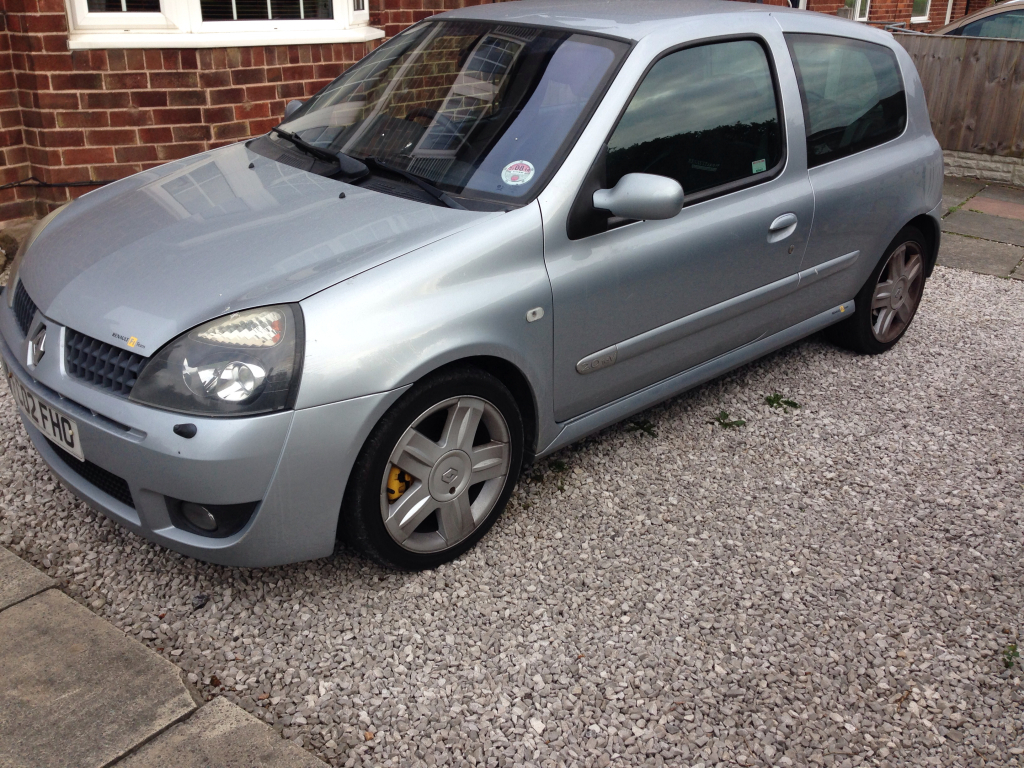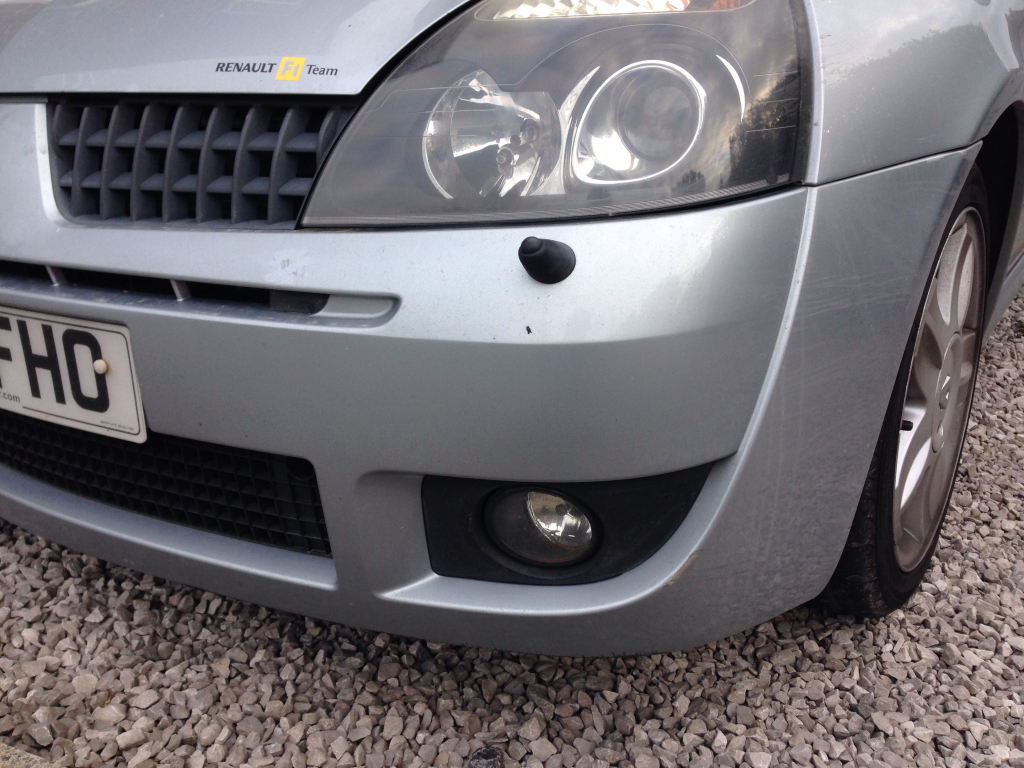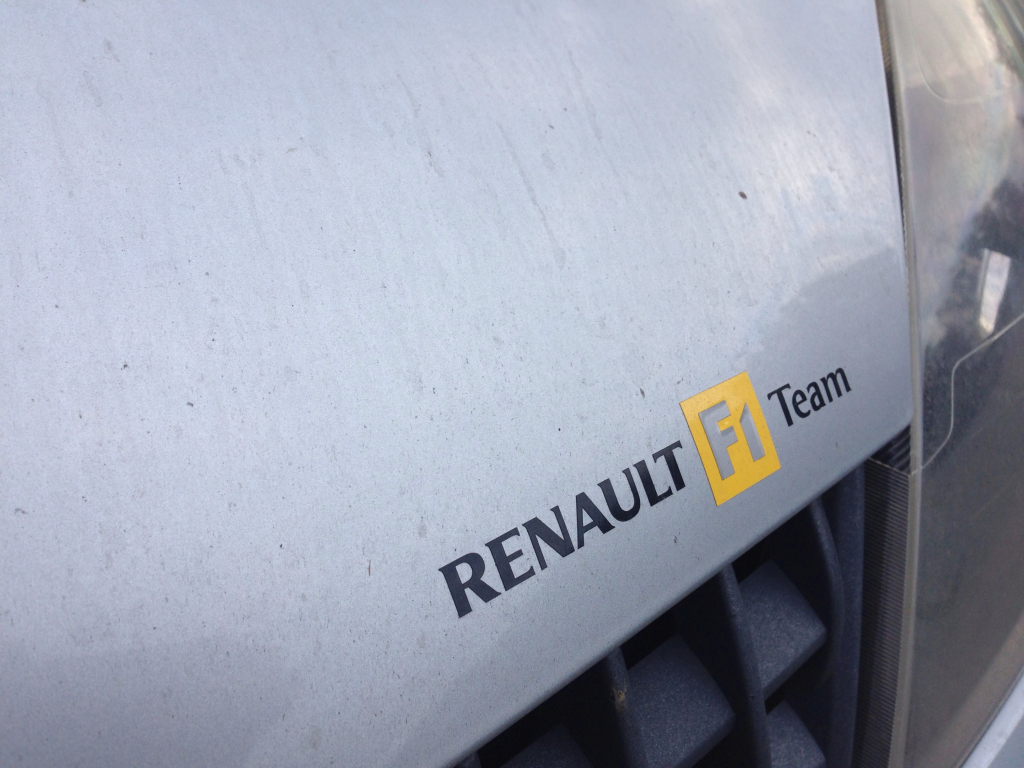 Last time I cleaned the car I did what I could with what I had. I would of liked to do the full "Foam, IronX, Decontamination, polish and Seal" but I don't have a lance anymore or any IronX so last clean consisted of 2 bucket method shampoo and condition (Auto Glym), clay (Meguiars), shampoo and condition and clay again followed by one last shampoo and condition! I then 2 stage hand polished (Meguiars), Glazed (ChemicalGuyz) and Waxed (Dodo Juice) the bodywork and cleaned and sealed the alloys (Auto Glym). This took hours last time but the effects were still present and im glad i put the effort in without my DA and my Lance.
So, after a good hosing off and two bucket wash, shampoo and condition again, you could still see the protection and finish from 3 weeks ago!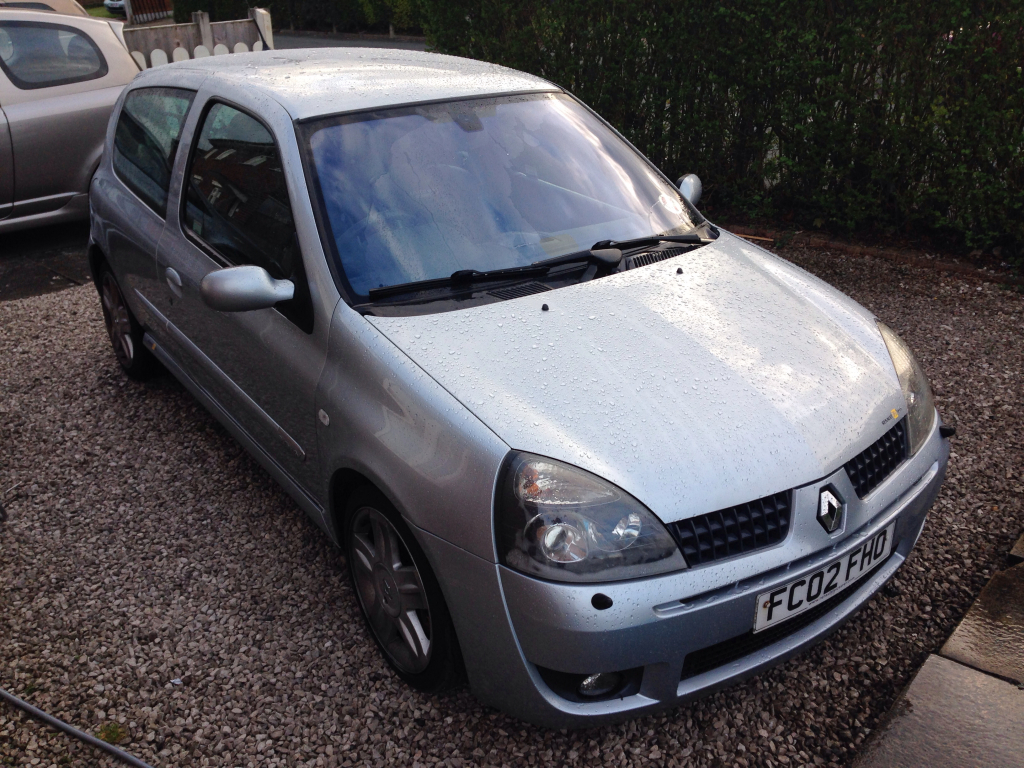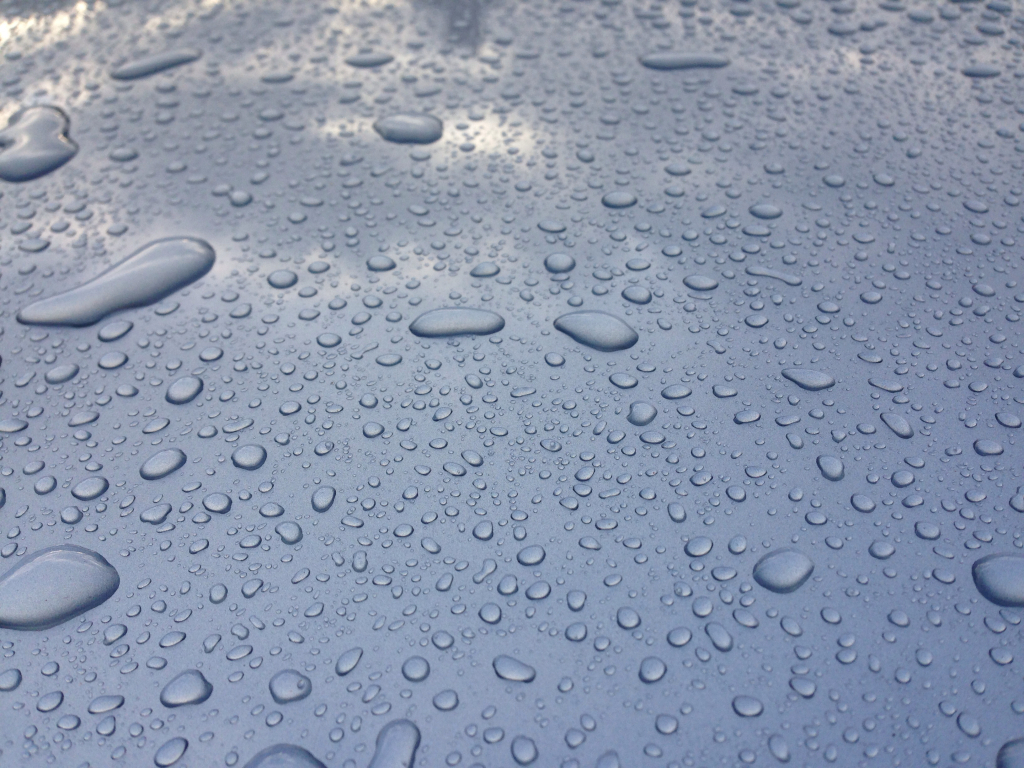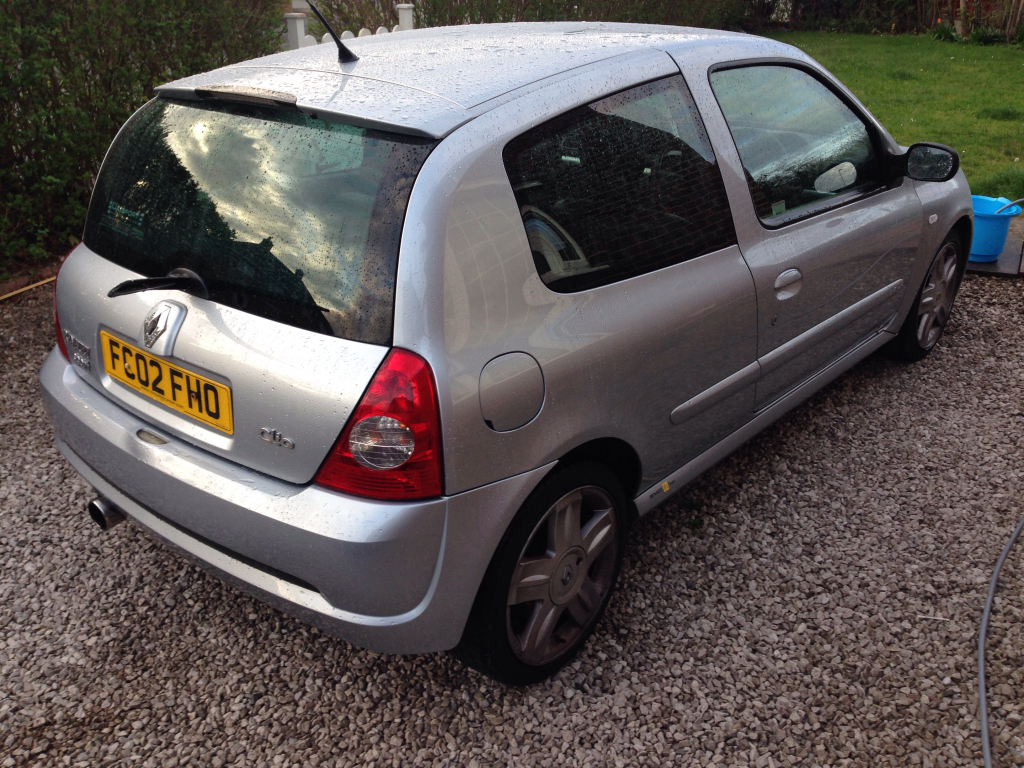 I then set about letting the wheels dwell while Big Blue did its job at drying the bodywork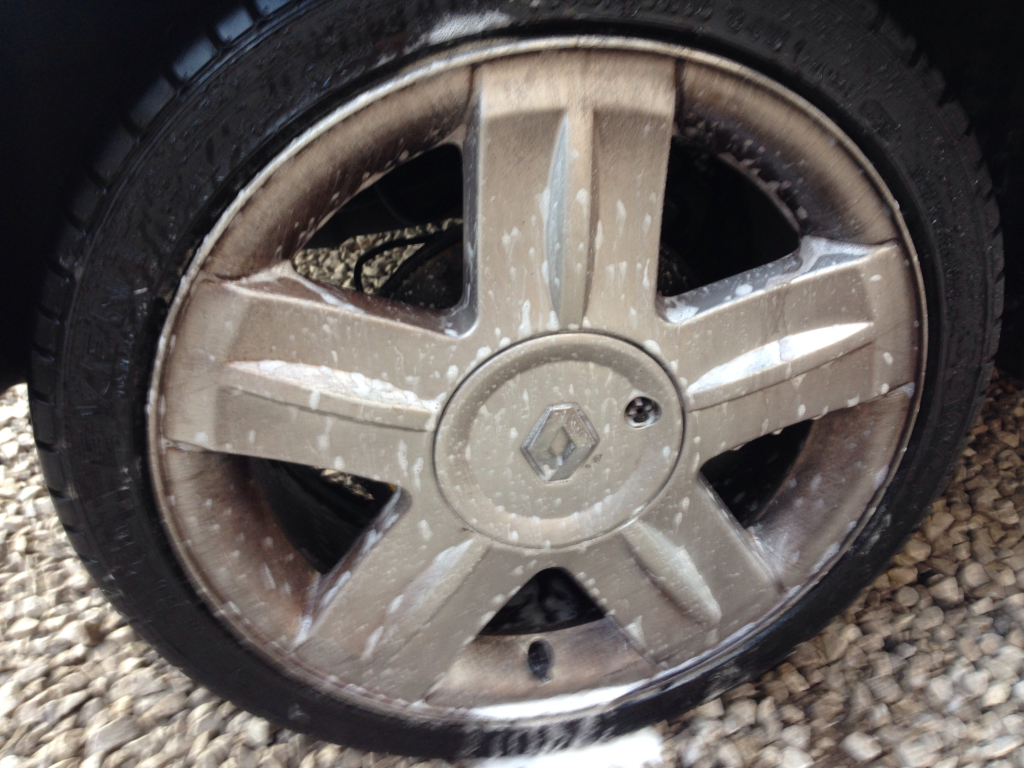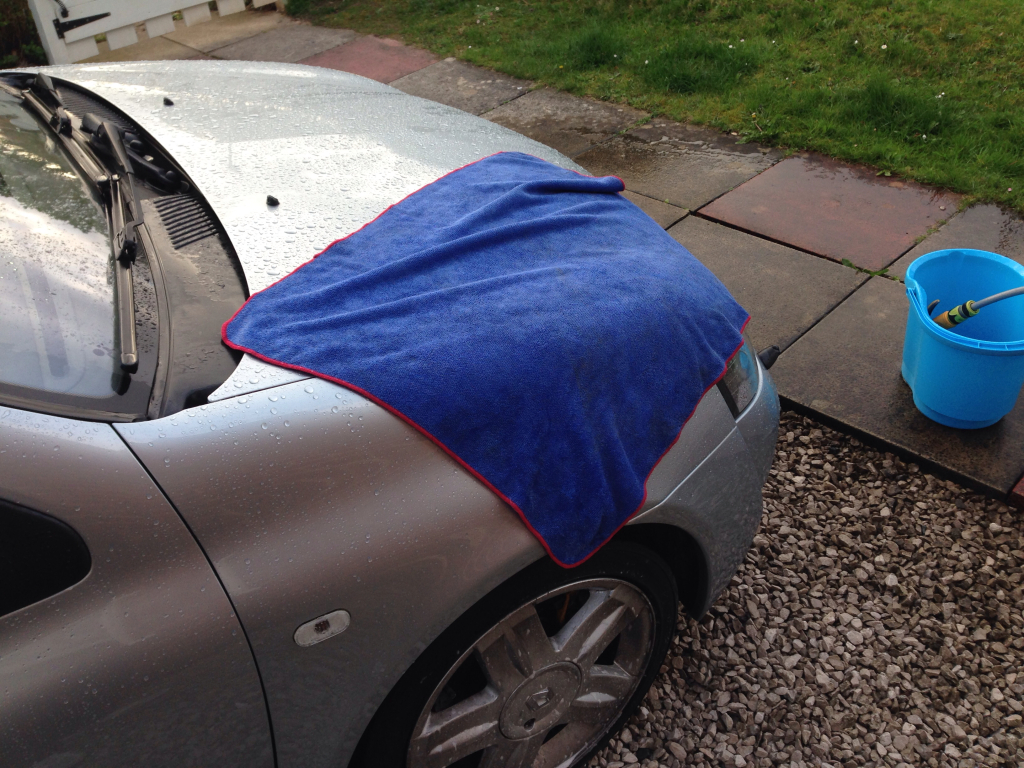 Agitated the wheels with the brush...they were pretty rank!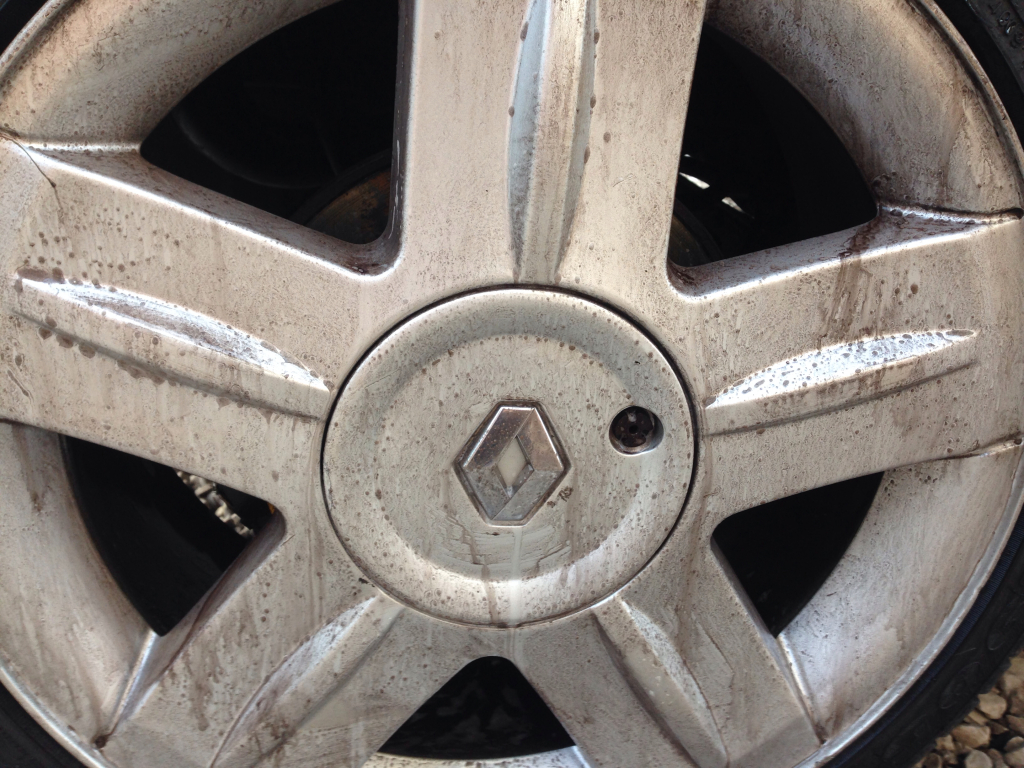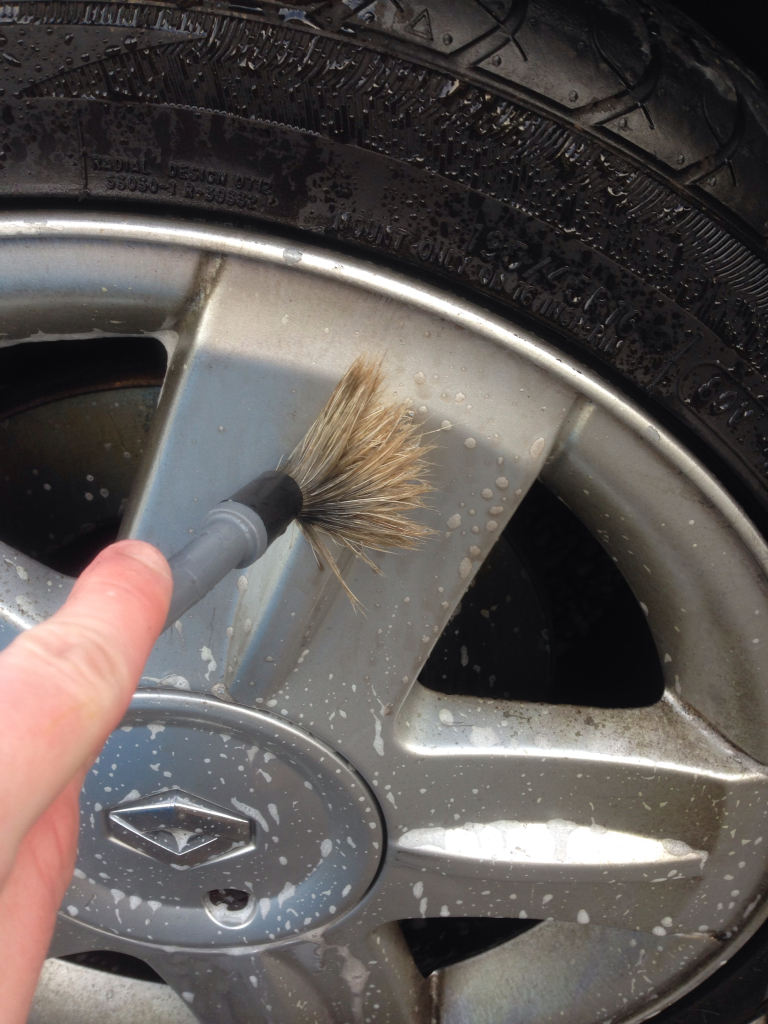 The car already looked loads better. The handwork from the previous wash was still evident!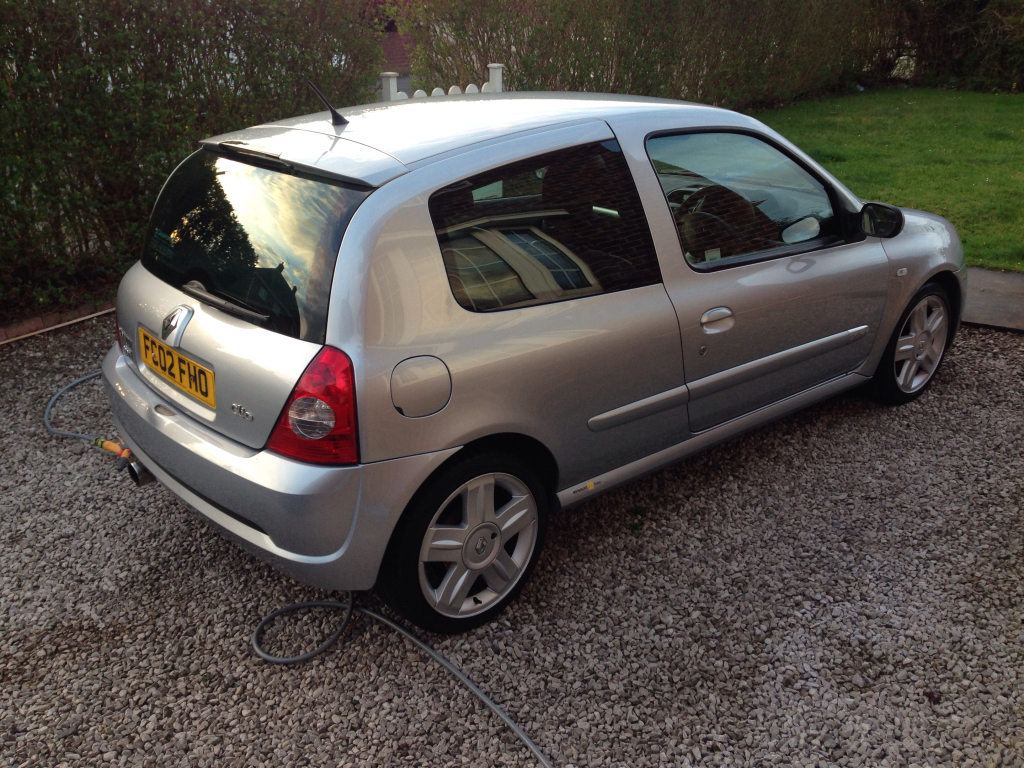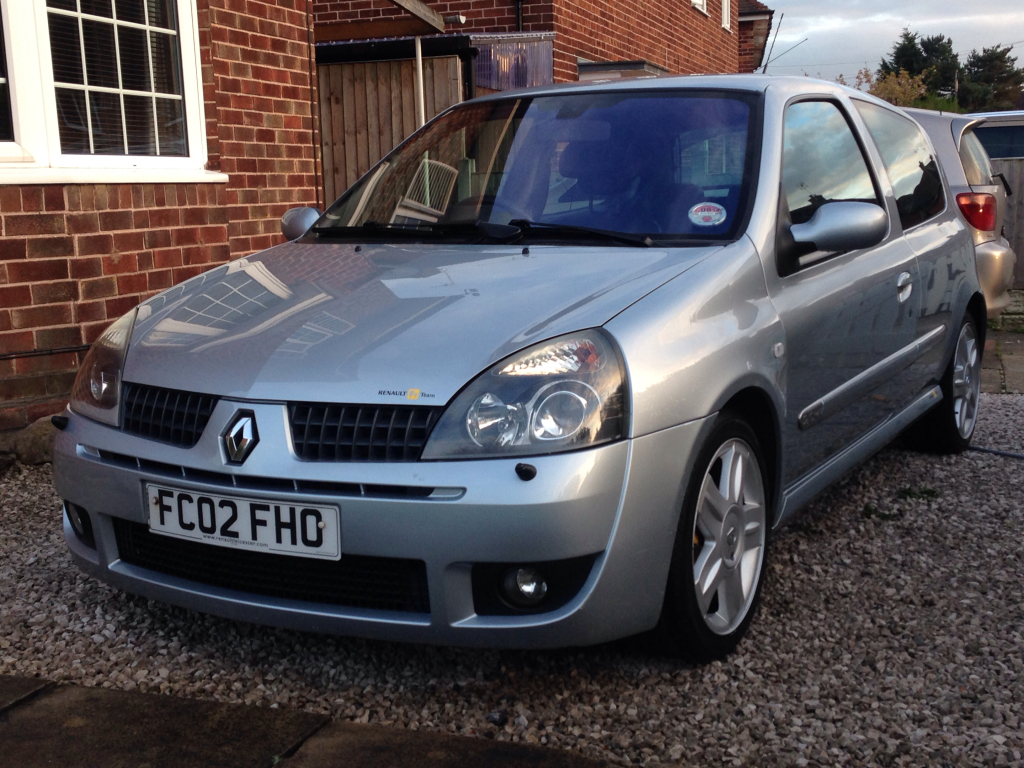 To be on the safe side, I wanted to top the wax coat up. Out came the Dodo (I went with the purple haze as its the only soft wax i currently have and i like the wet look it gives to light color cars!)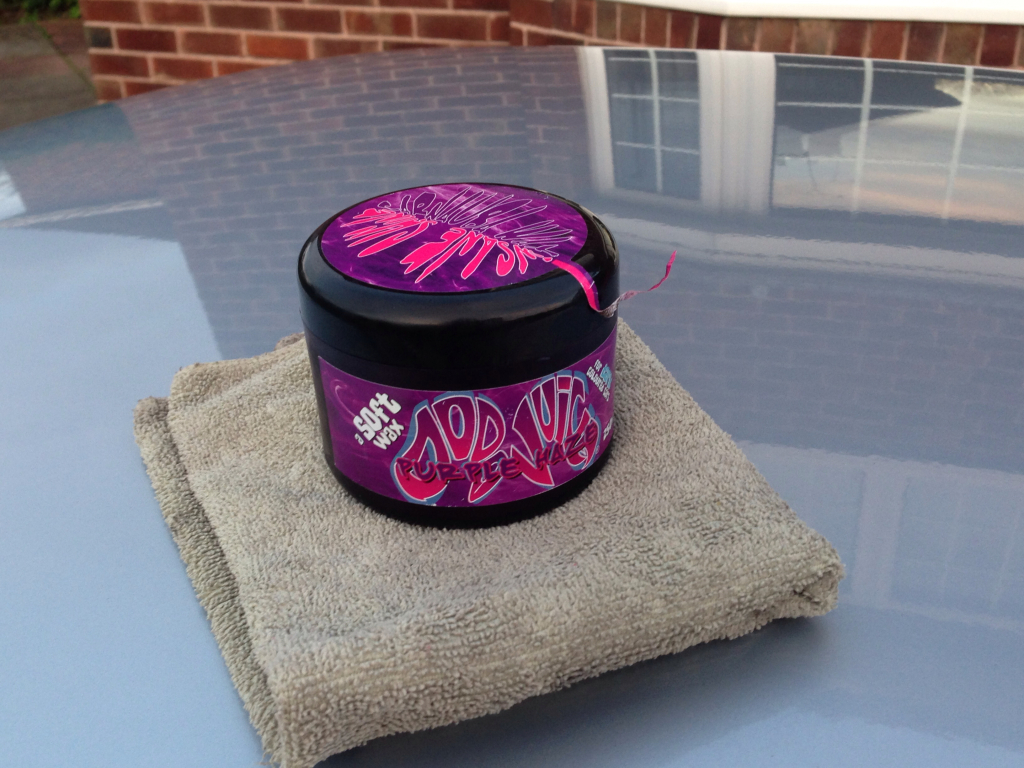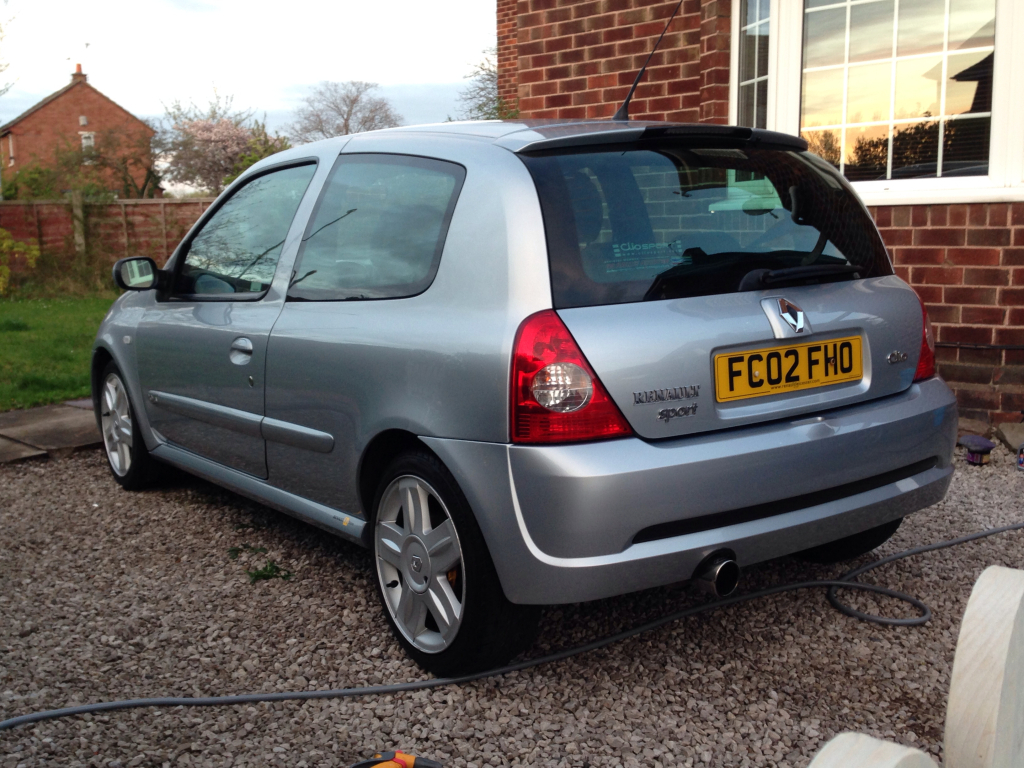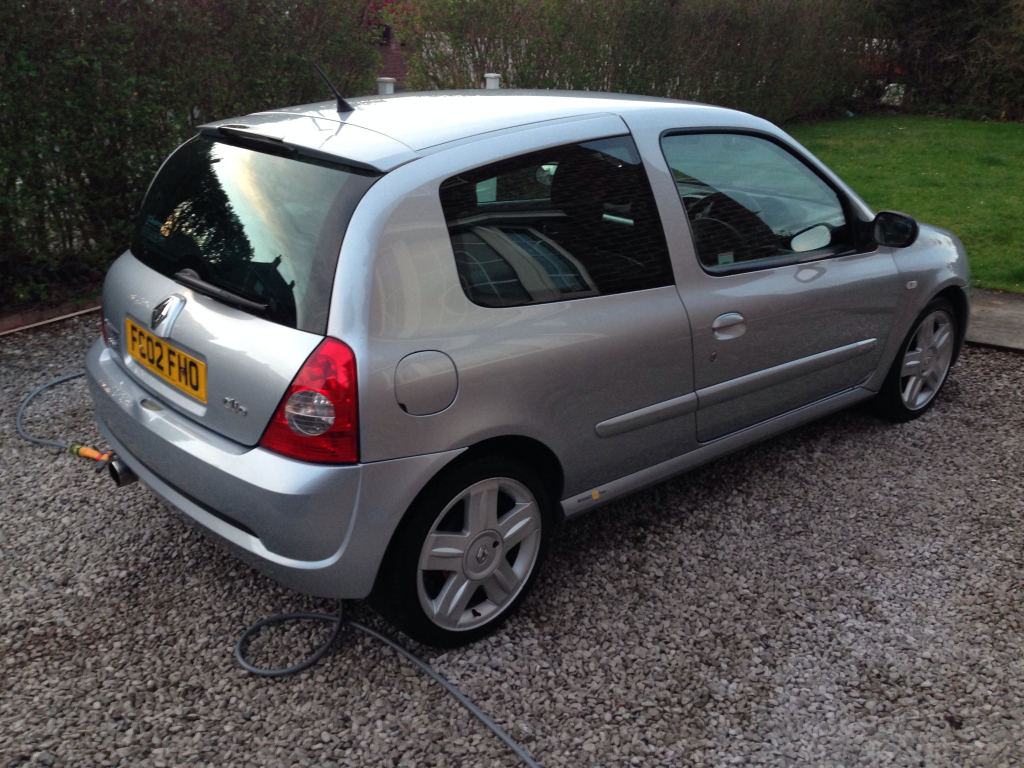 I also dressed the tyres and plastics with some Meguiars plastic and tyre dressing to get them to shine up. The beading this morning made me smile! :rasp: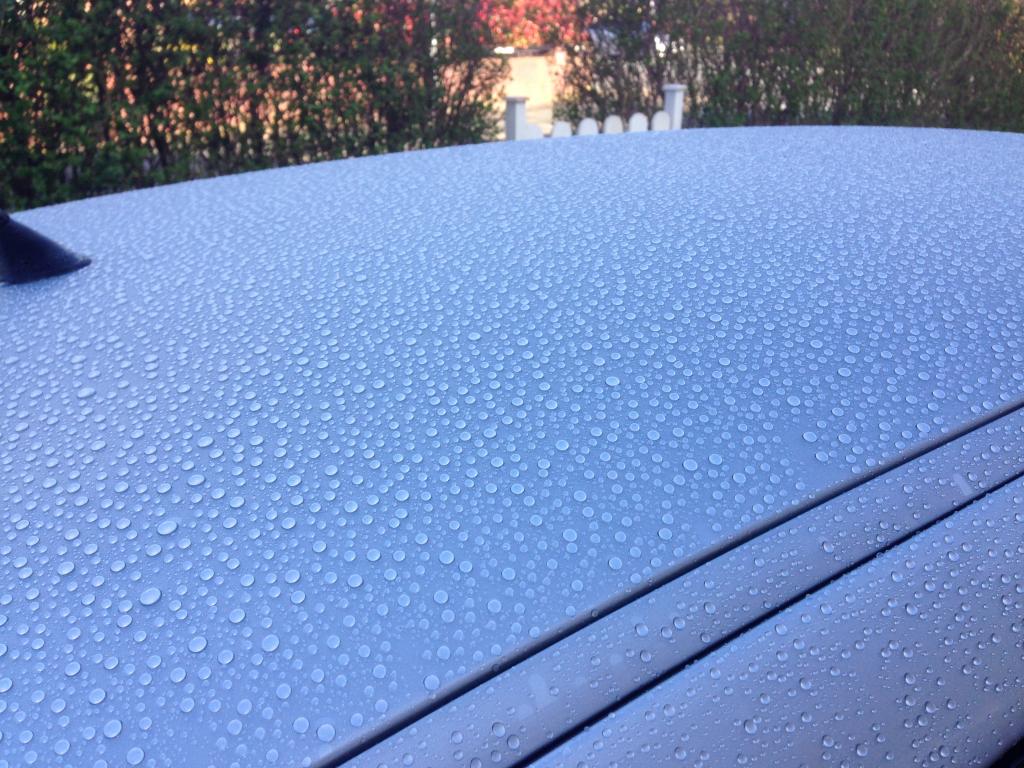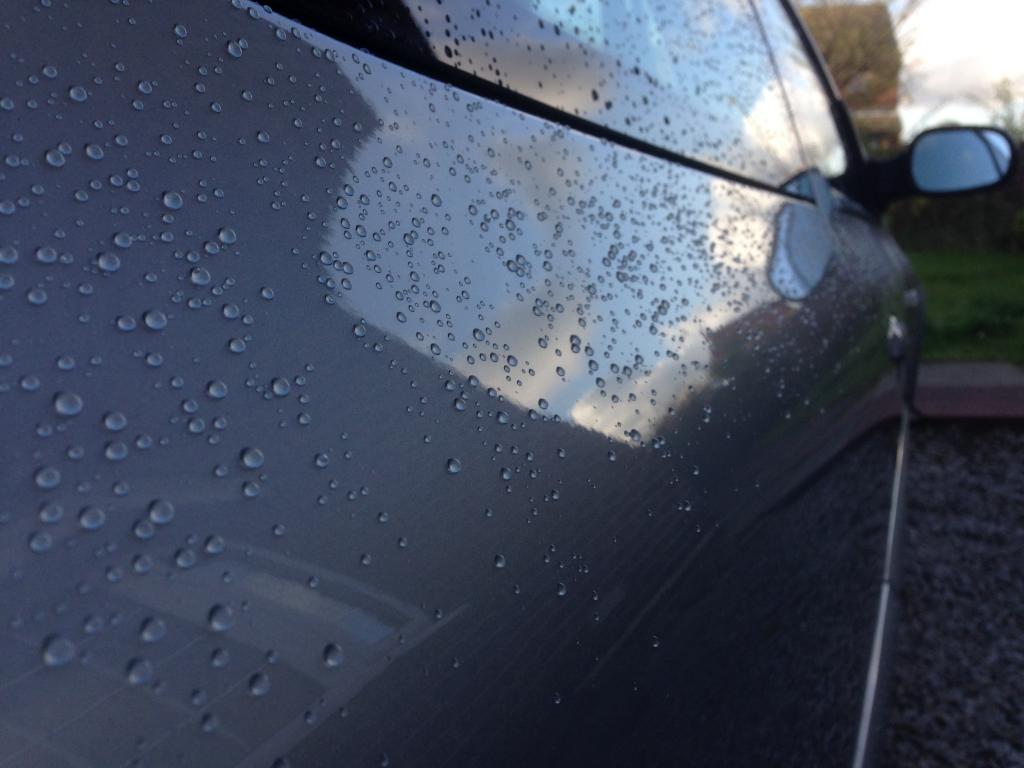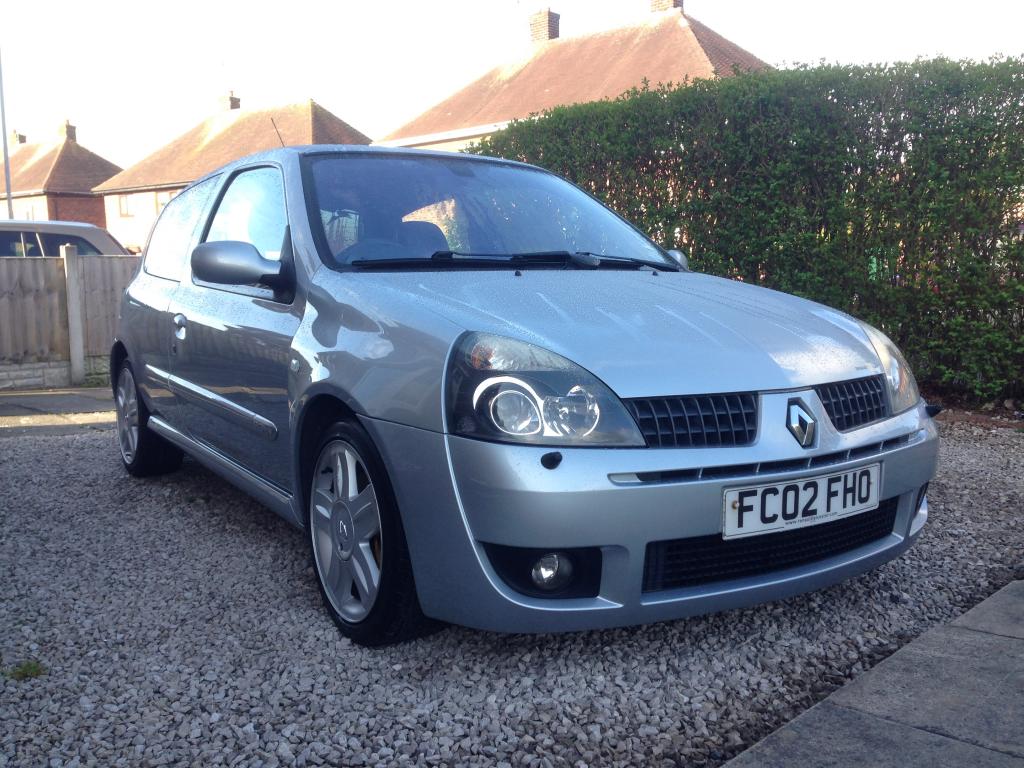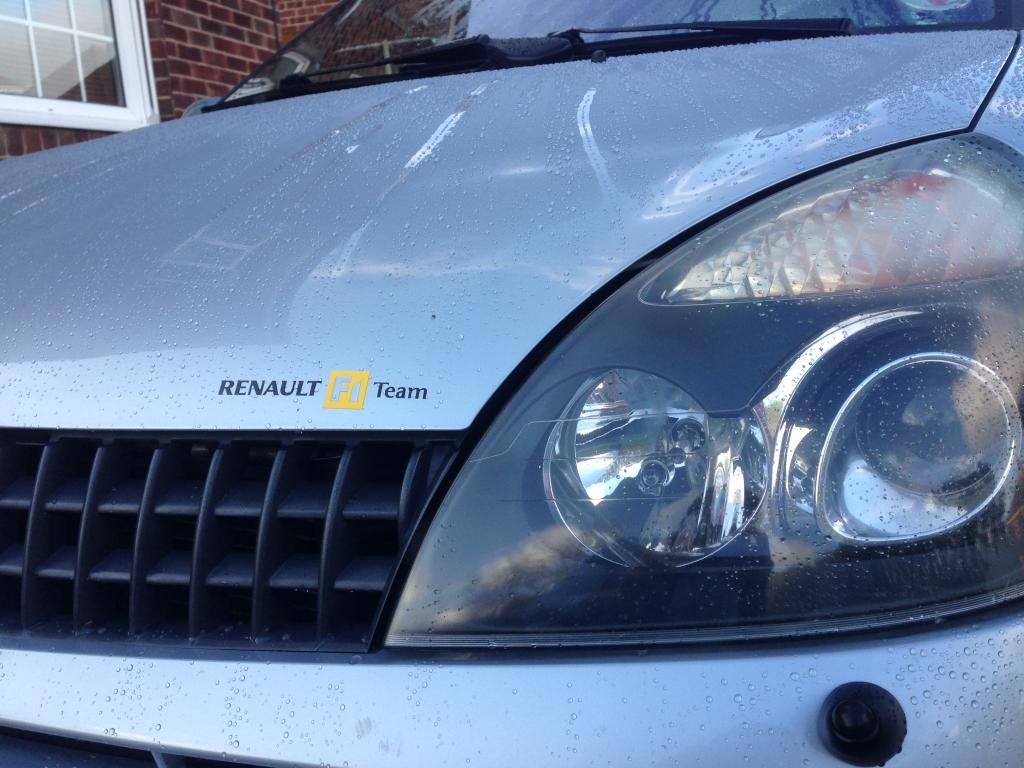 And when I got to work! I properly love this little car!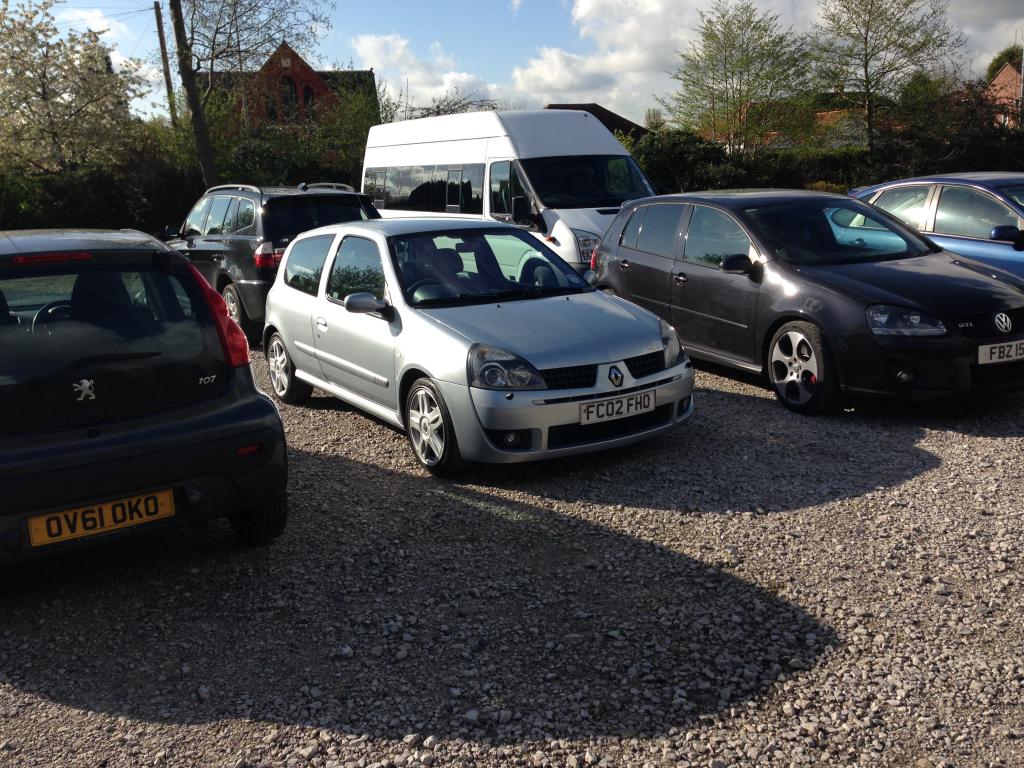 Jack