I'm about finished with my mini r53 project I bought back in March and it will be going up for sale this week. I've always got my eye on cheap clios and with some good timing a few cheap clios came up that peaked my interest.
First one was a racing blue but it was a few hundred miles away and had a few issues. And was £2500. I love racing blue but as something just to do up I thought it would come out at a loss.
Then a few days later a poorly advertised inferno came up in Glasgow. Listed at £2000 but it had some nice wheels and I was sure I seen it advertised before so maybe I could get it cheap. Here is the photos and advert.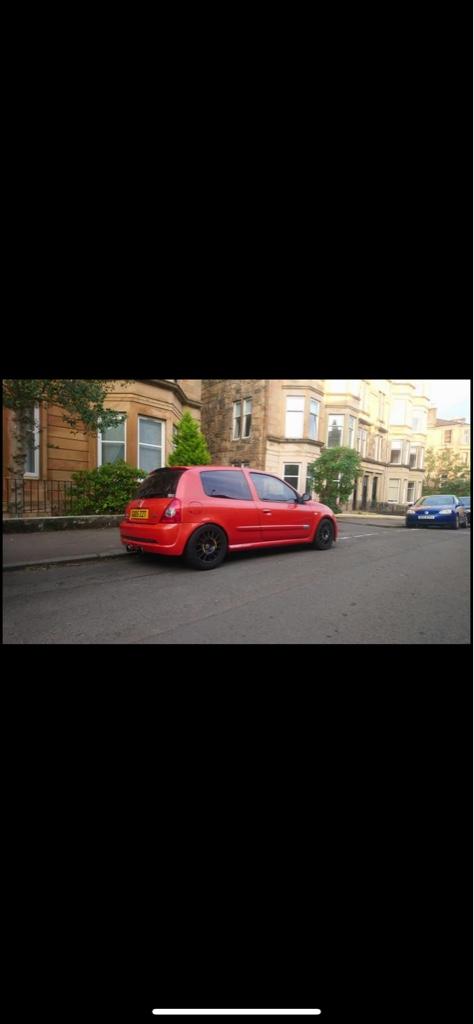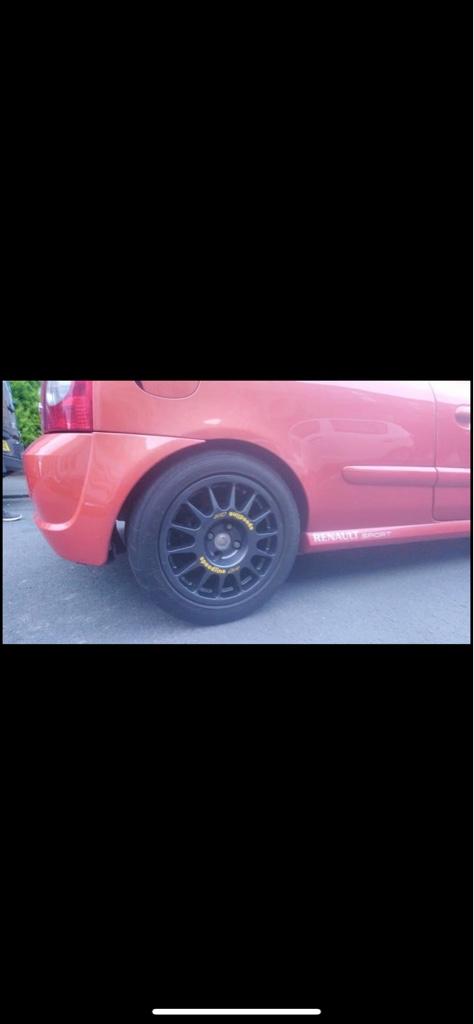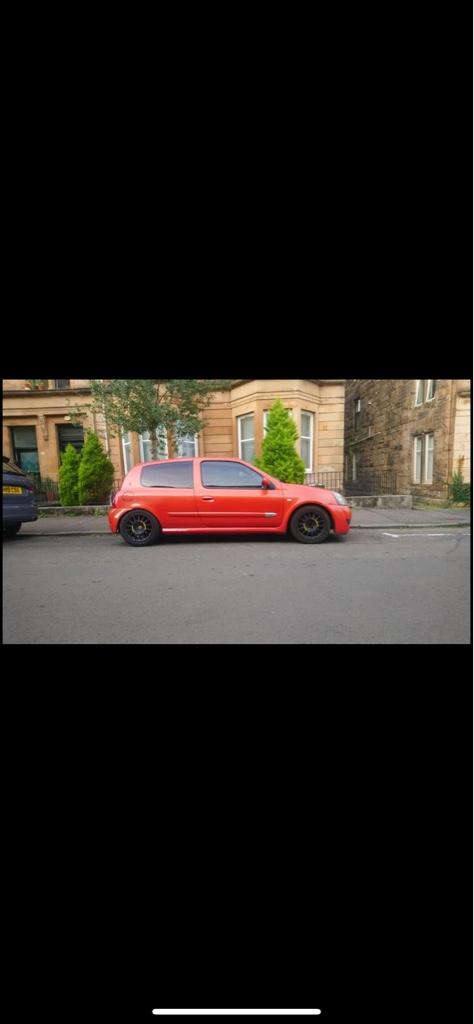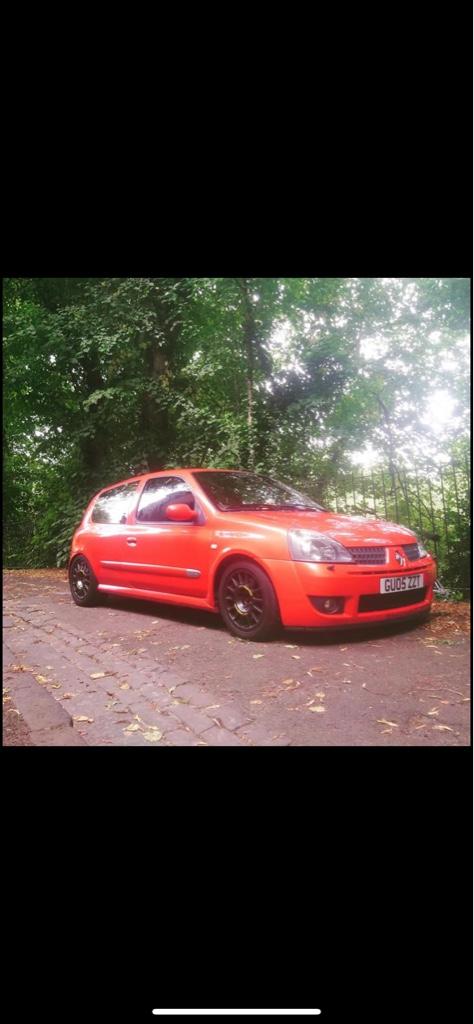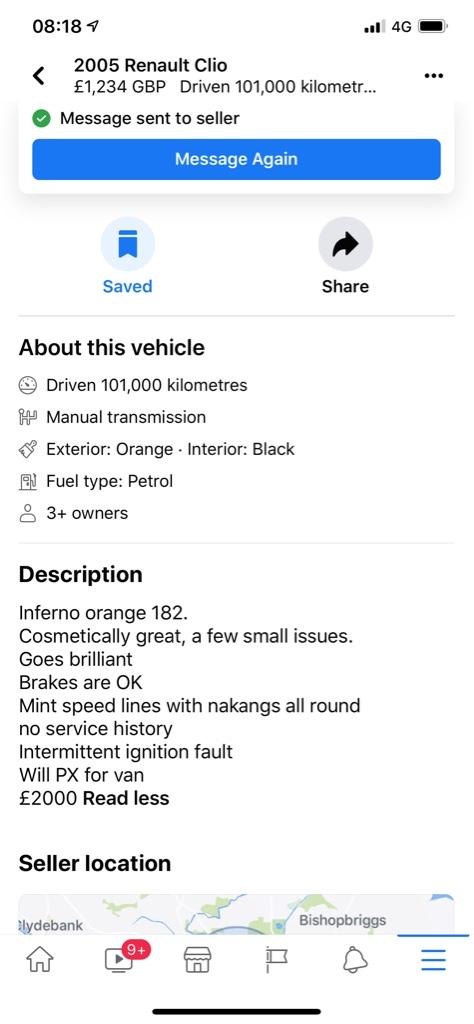 100% the worst sale of a car I've experienced but I wasn't bothered.
Asked for photos of the interior: "I don't have any but it's mint mate".
Turned up to view it and the seller had to pop out just before so I had to wait about. I was with the wife and 2 daughters and there was a play park so we hung about there for a bit. Then I got to see the car. I knew it had a new starter the week before to try and resolve the starting fault but it wouldn't start.
Here is my translation of the ad:
Cosmetically great. (It's got a cracked front bumper)
Brakes are ok (they work, but the pedal jumps about
like an ABS fault all the time).
Ignition fault. I think he meant starting fault. But it bump started fine.
That's the bad bits.
But there is some potential and some good bits.
1) goes brilliant. (Well actually it does go quite well. Engine feels healthy. Clean oil. Gearbox is perfect. Clutch feels ok as well.
2) interior is actually ok. Needs a good clean, standard steering wheel and gear knob insert.
3) it was cheap. The guy was keen to get rid so I got it for £1400 with the speedline wheels I would consider that a decent buy.
4) wheels are in good condition. I've put theee up for sale already. I'll prob put the car back to standard.
So deal done I drive the car 30 miles home without issue.
So on to the plan. I got the car back Saturday and just Parked it up at my unit. I had a busy weekend and it had already taken half a day to buy the bloody thing.
I got a good look at it last night. I took the wheels off and had a look at the brakes.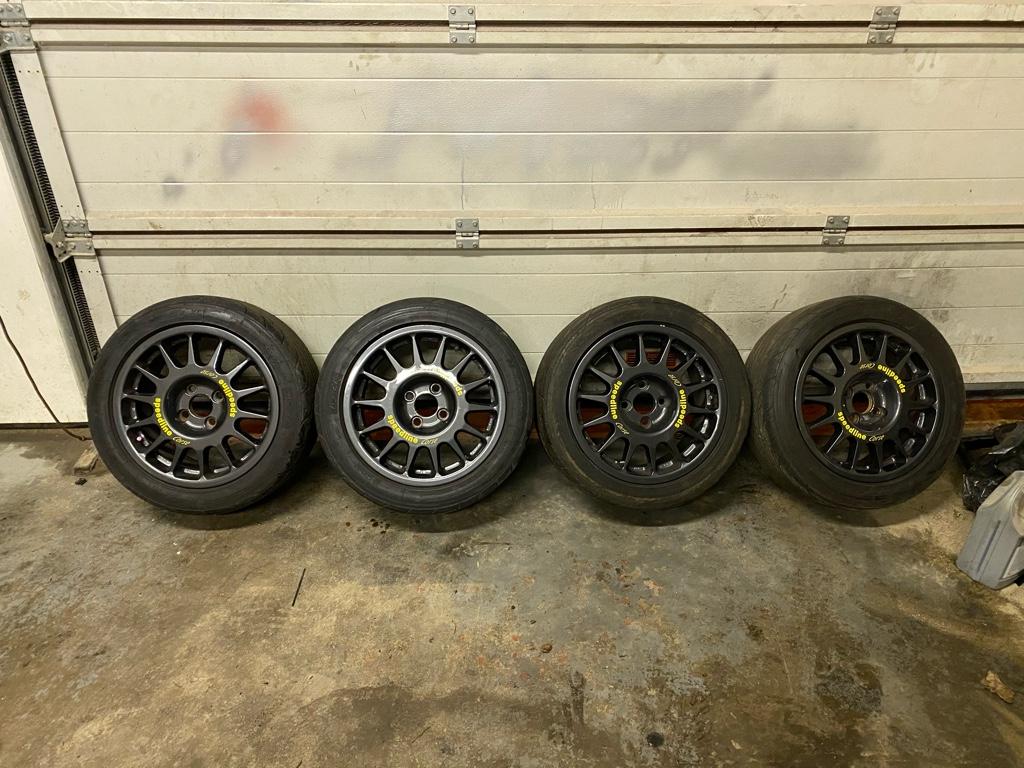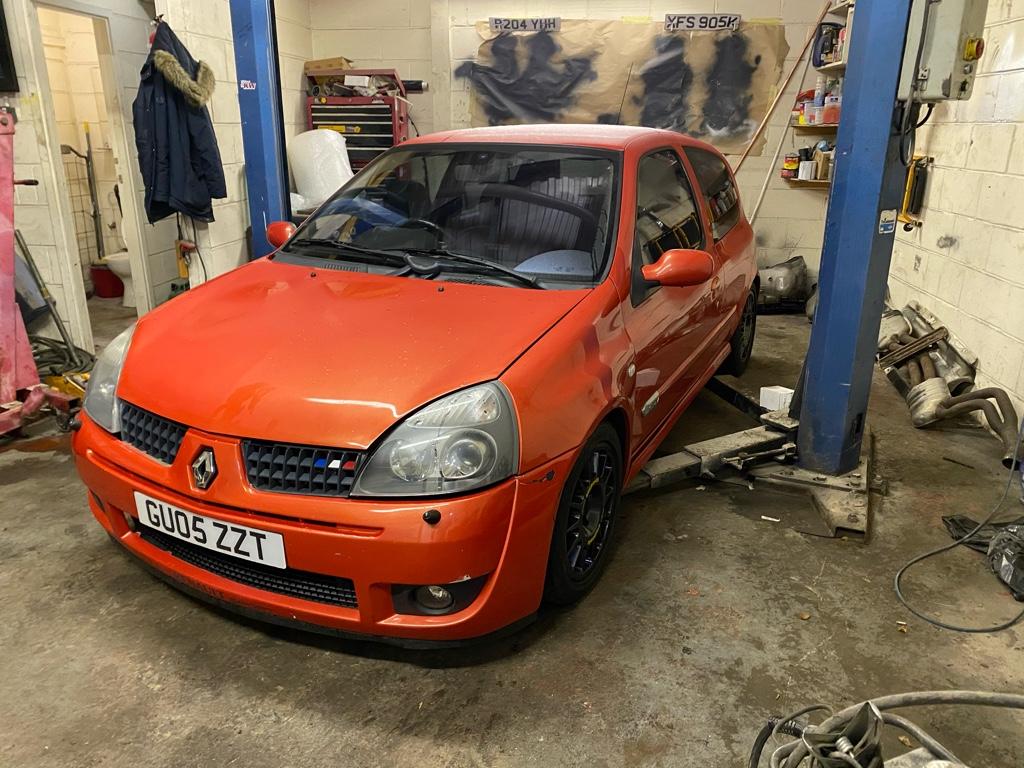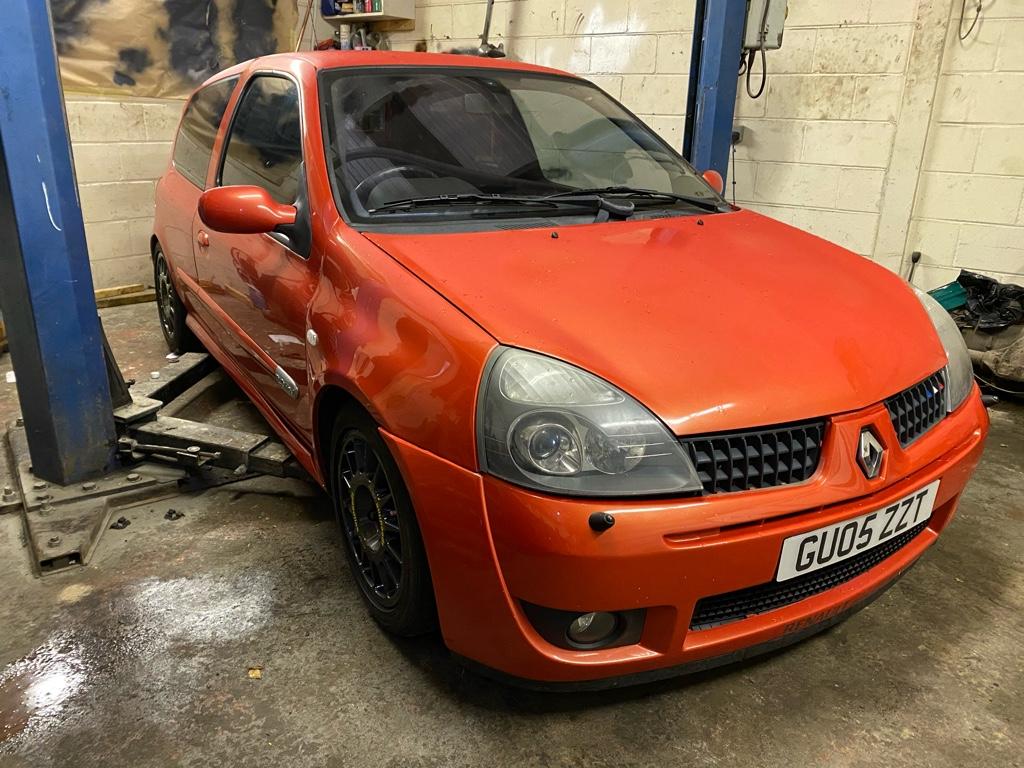 Having gave it a look around I'm pretty happy. I think the brakes are just a warped disc. They all look in ok condition and I recon maybe only 10k miles on them looking at the MOT history but I'll check with a DTI and see if that's the issue. There are no abs lights so don't think it's that. The rear drivers side callipers is tight as well so this might be the cause.
I'll update the plan as I go along. Still undecided but a cheap standard inferno is the aim.
Sent from my iPhone using Tapatalk