What are these two sensors from the upper inlet on my Ph1?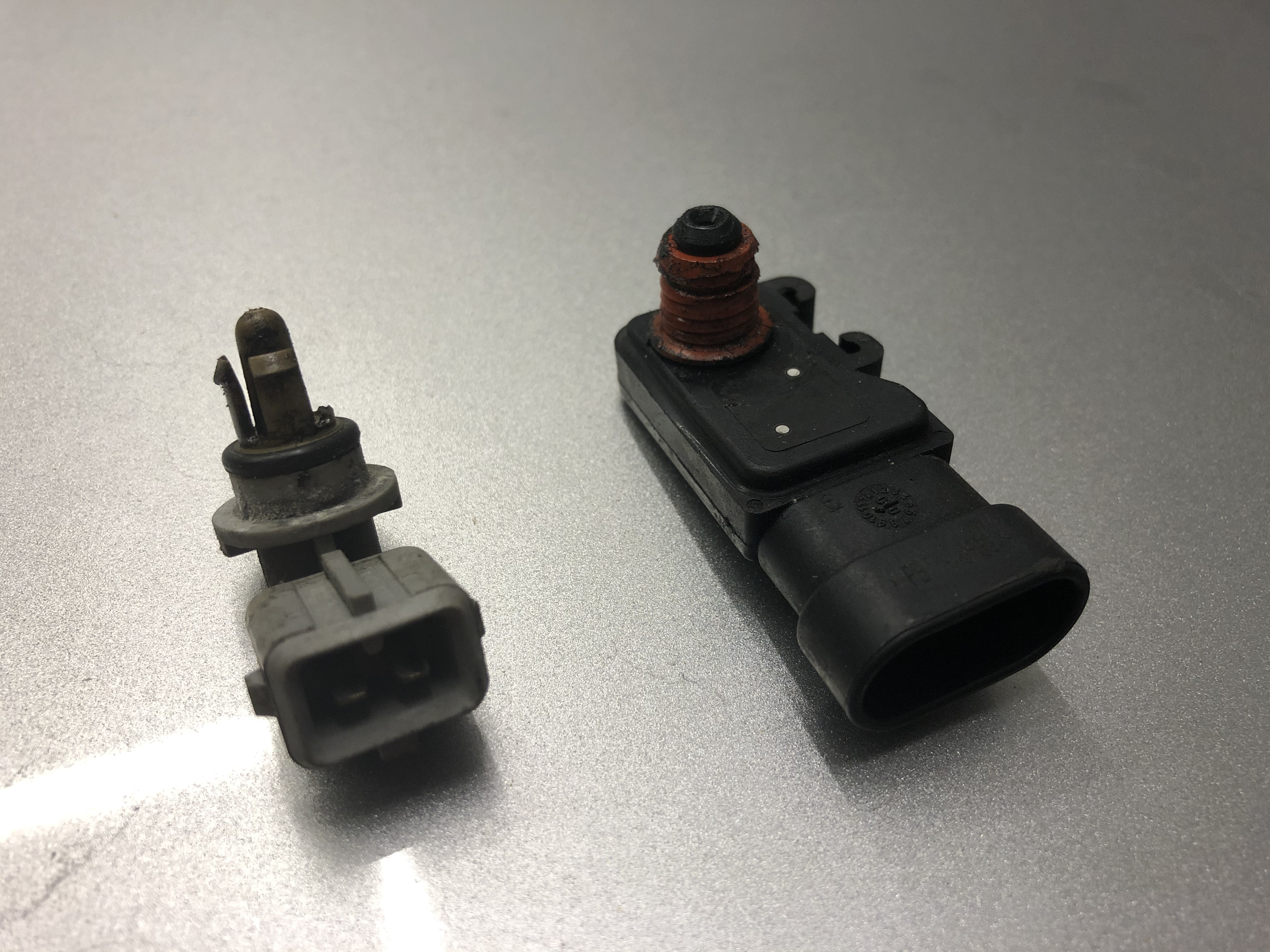 I know one is the MAP sensor but not sure which one it is or what the other one is, something to do with air temp iirc?
Also what are the part numbers as I might need to get a replacement - the one on the left has broken tabs so I am sure it wont last long.
And what is the part number for the idle control valve?
If the prices for these are decent and reasonable I might get a replacement for all three so I know it will be tip top