I seem to have a bit of a thing for buying 182's, tidying them up a bit and then getting bored and selling them. So here's the latest purchase, may use it for some Trackdays when we can but equally my starter business is kicking off a bit faster than imagined so may just sell on.
Got it blind via facebook, it was cheap and has had Belts and a Gearbox rebuild. Also came on Turinis!
Turned up last Thursday: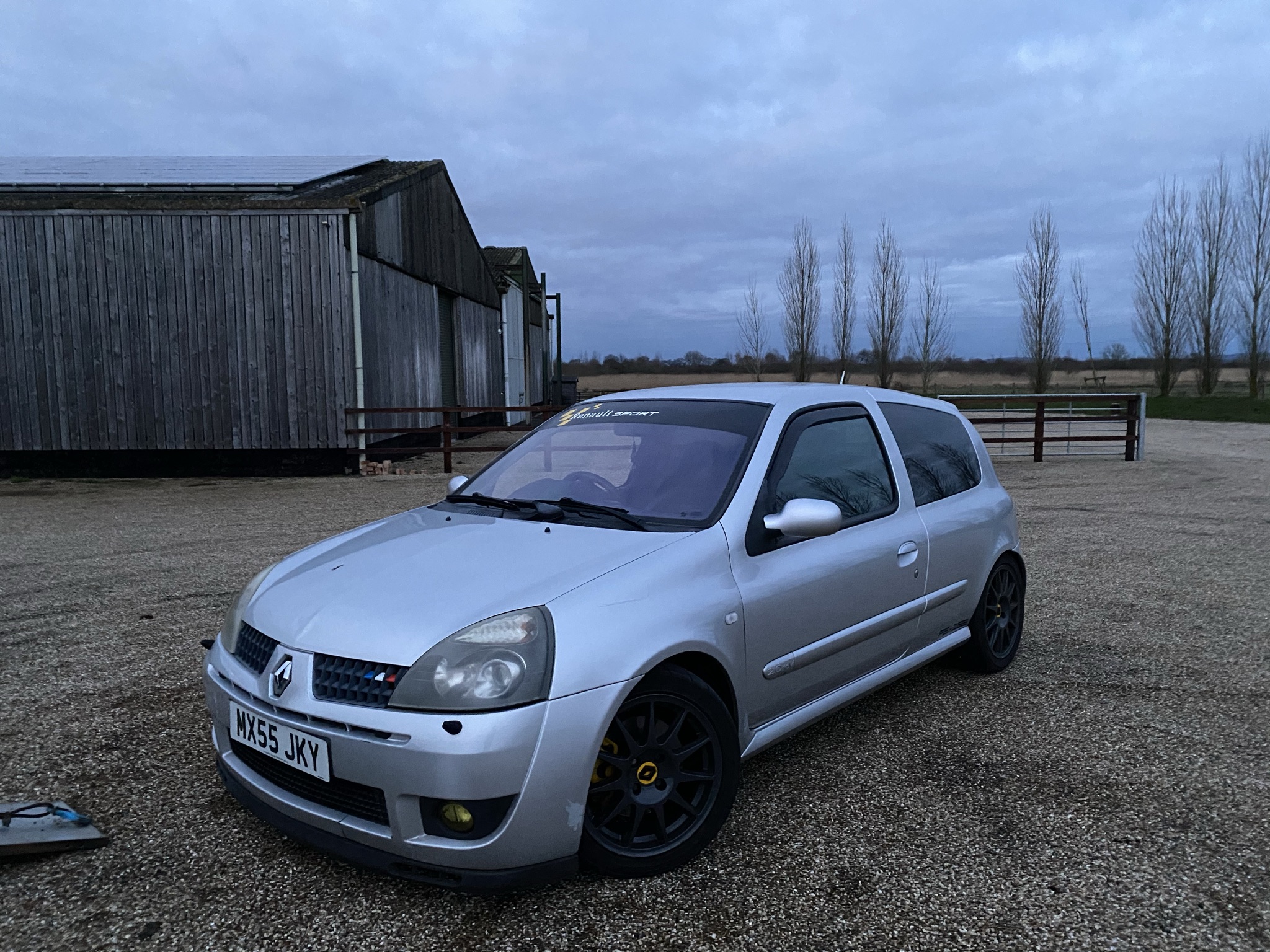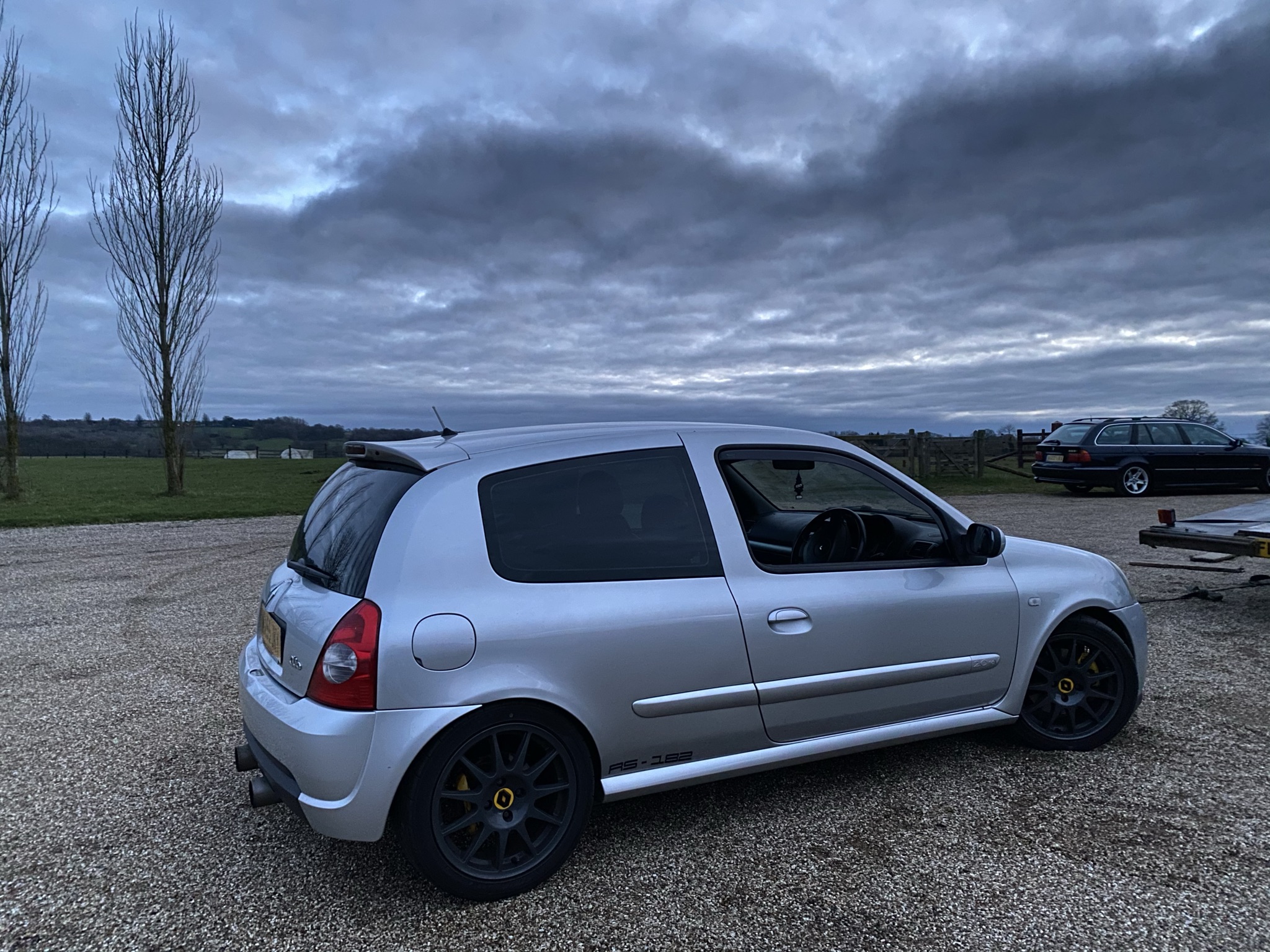 It's straight outta 2009, with all the hallmark CS Mods Included:
- Turinis
- RS-182 stickers
- Massive Sunstrip
- Painted "Diffuser"
- Yellow Fogs
- French Flag Grills
- Laguna Splitter!
Even has a Black Ice magic tree which I'm pretty sure everyone had around that time.
Anyway, plan was to get it back to almost standard. It does have some good mods though which will be staying
- KTEC Coilovers with PMS Top Mounts
- Polybushed Dogbone mount
- Remapped
- Full Milltek System
First job was to polish the headlights, I find this really satisfying so thats why I did it first lol.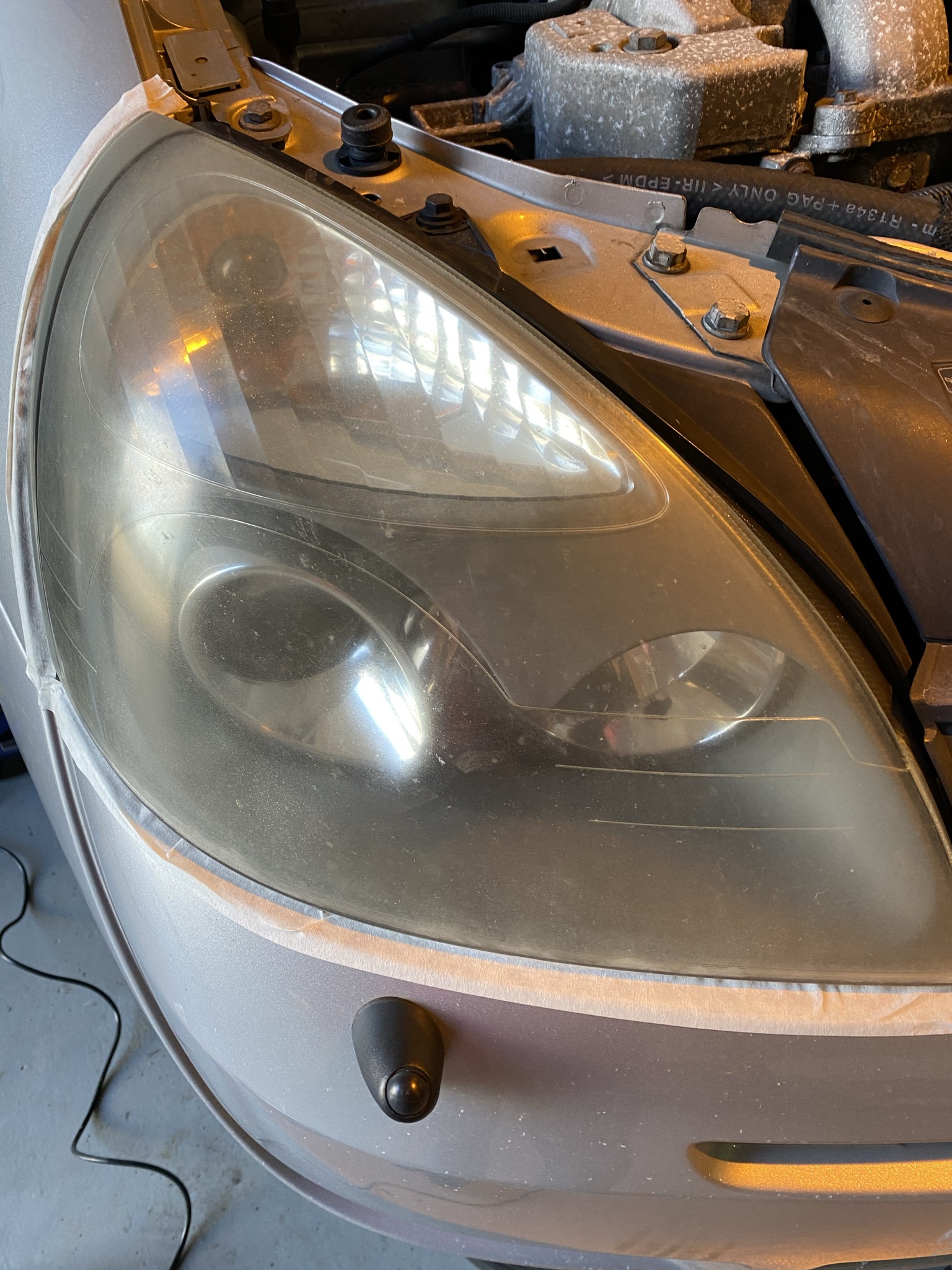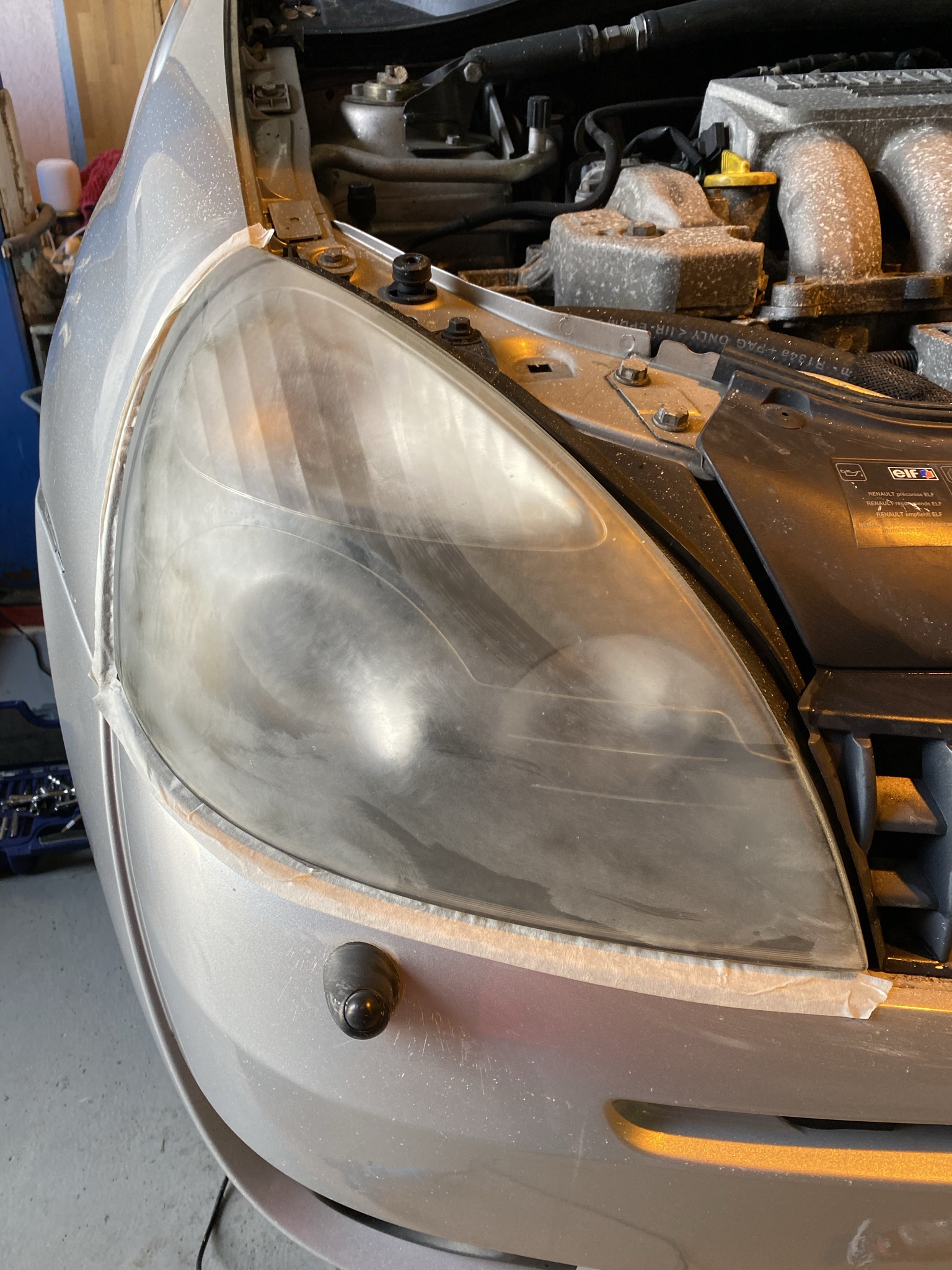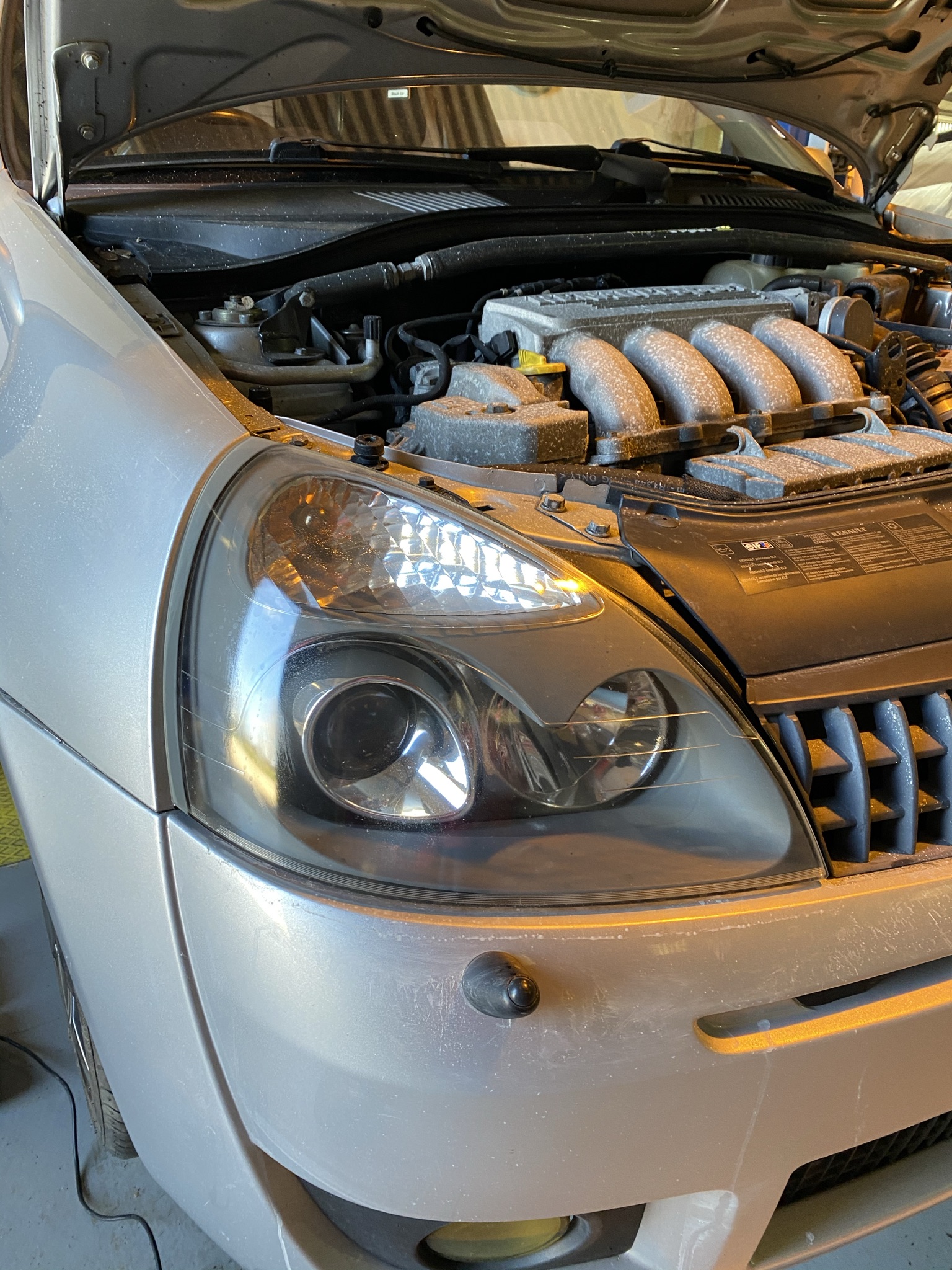 I think started taking the Laguna splitter off and noticed something.... what are these wires?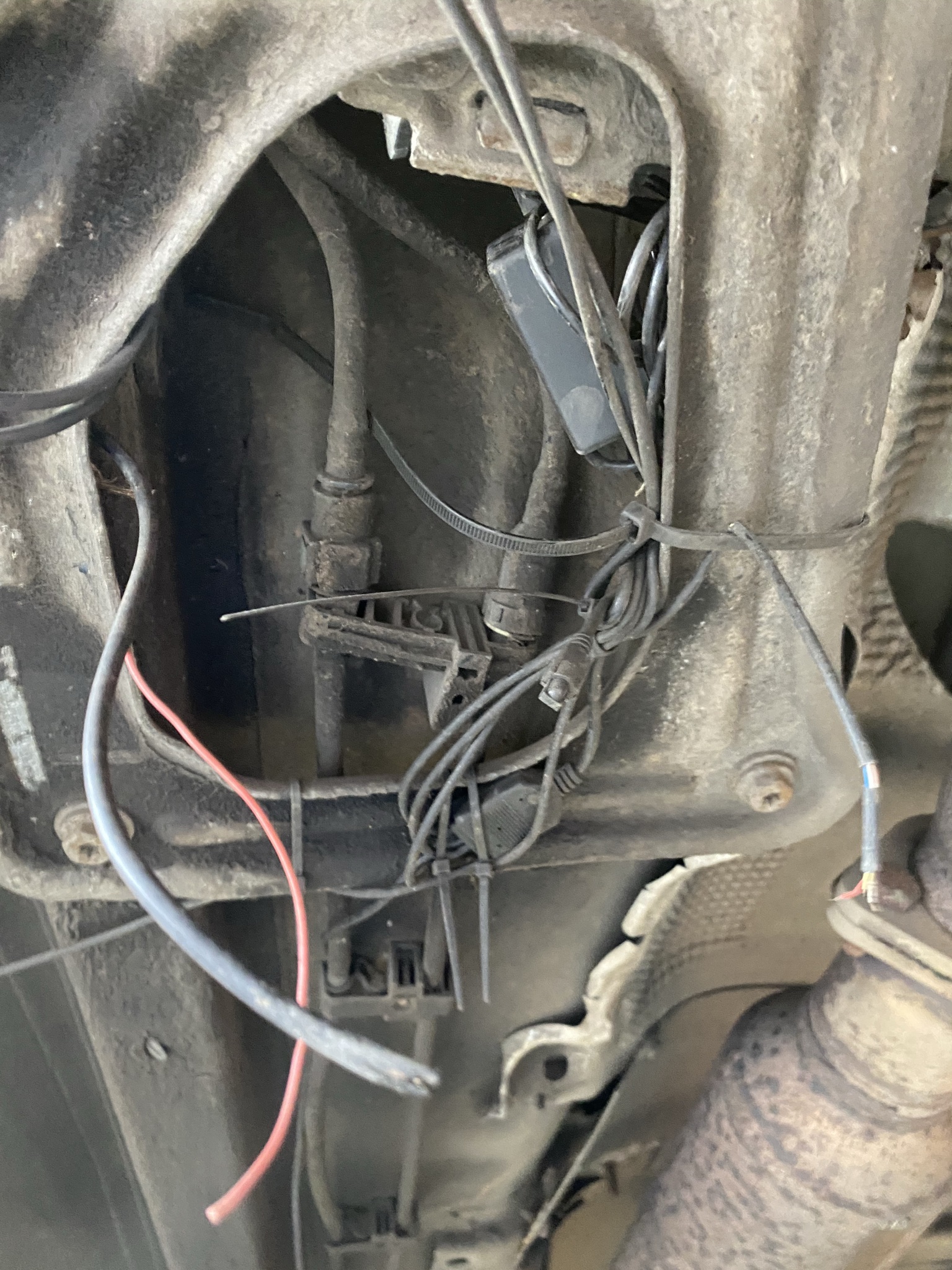 Bit more investigating and I realised. This bad boy had UNDERFLOOR LED'S BABY! I ripped all those out straight away.
I also loosened off the Milltek and got it to fit properly. It already has solid exhaust mounts which was good!
I then had a look at the rear "diffuser" and started cleaning that up with some wet and dry: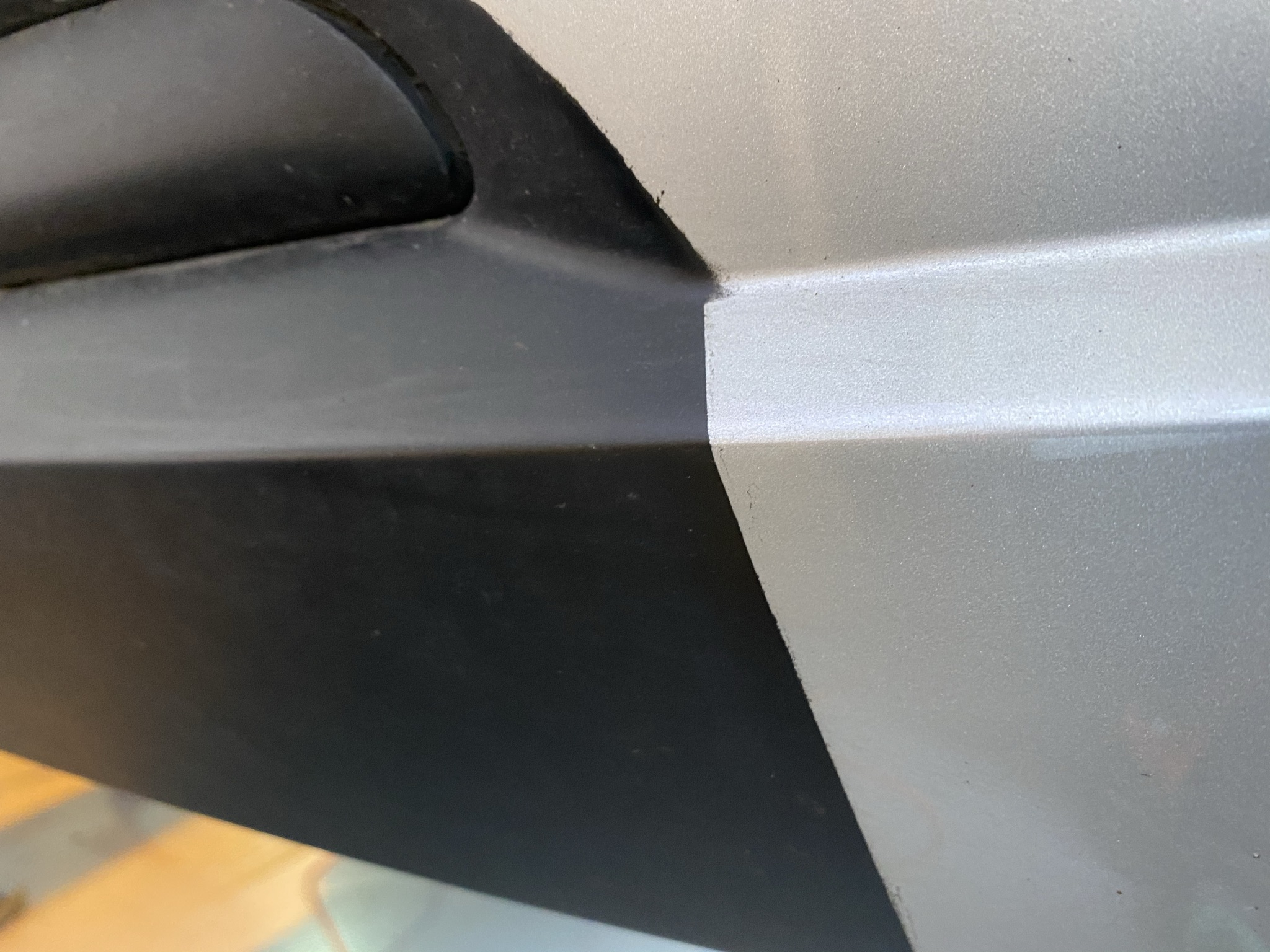 Started by hand before I was confident enough to move onto DA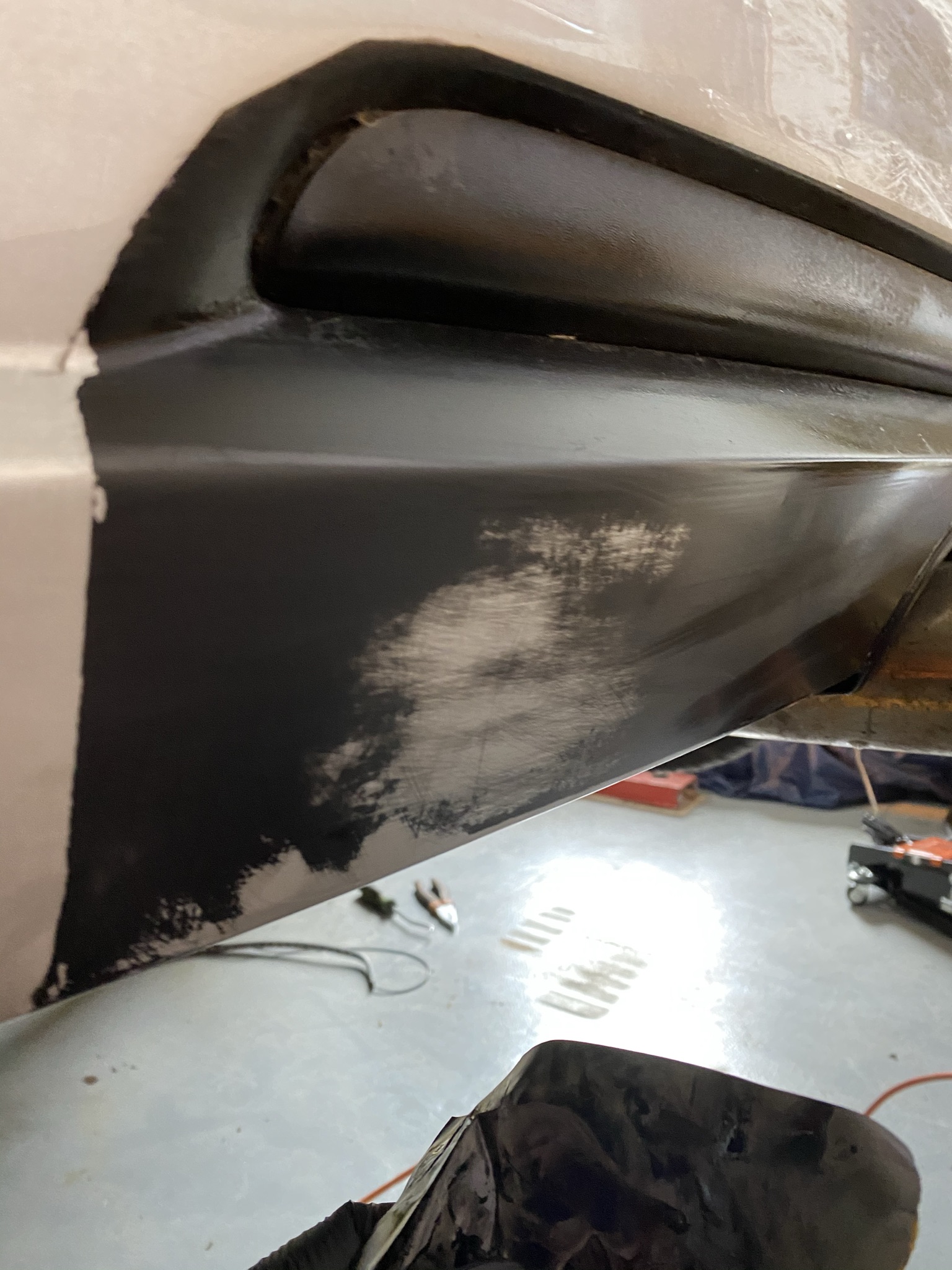 Didnt take any more pictures, still have a fair bit to do so will come back to that, did go a little further and the paint under it looks fine which is good! The whole car is cosmetically challenged anyway but this stuff just bugged me!
Car also came with two faults all Clio owners love: Airbag light, and an EML light. I assume the EML is to do with the cat. I thought It was decatted but it looks like it does have some sort've Cat on there, but the lambda looks a billion years old so I may change it.
Anyway, I disconnected the battery for 15 mins before I started investigating the Airbag light. I didnt have much hope, these things can be a nightmare. First place I looked was under the drivers seat and.... it was unplugged. I plugged it back in, reconnected the battery and...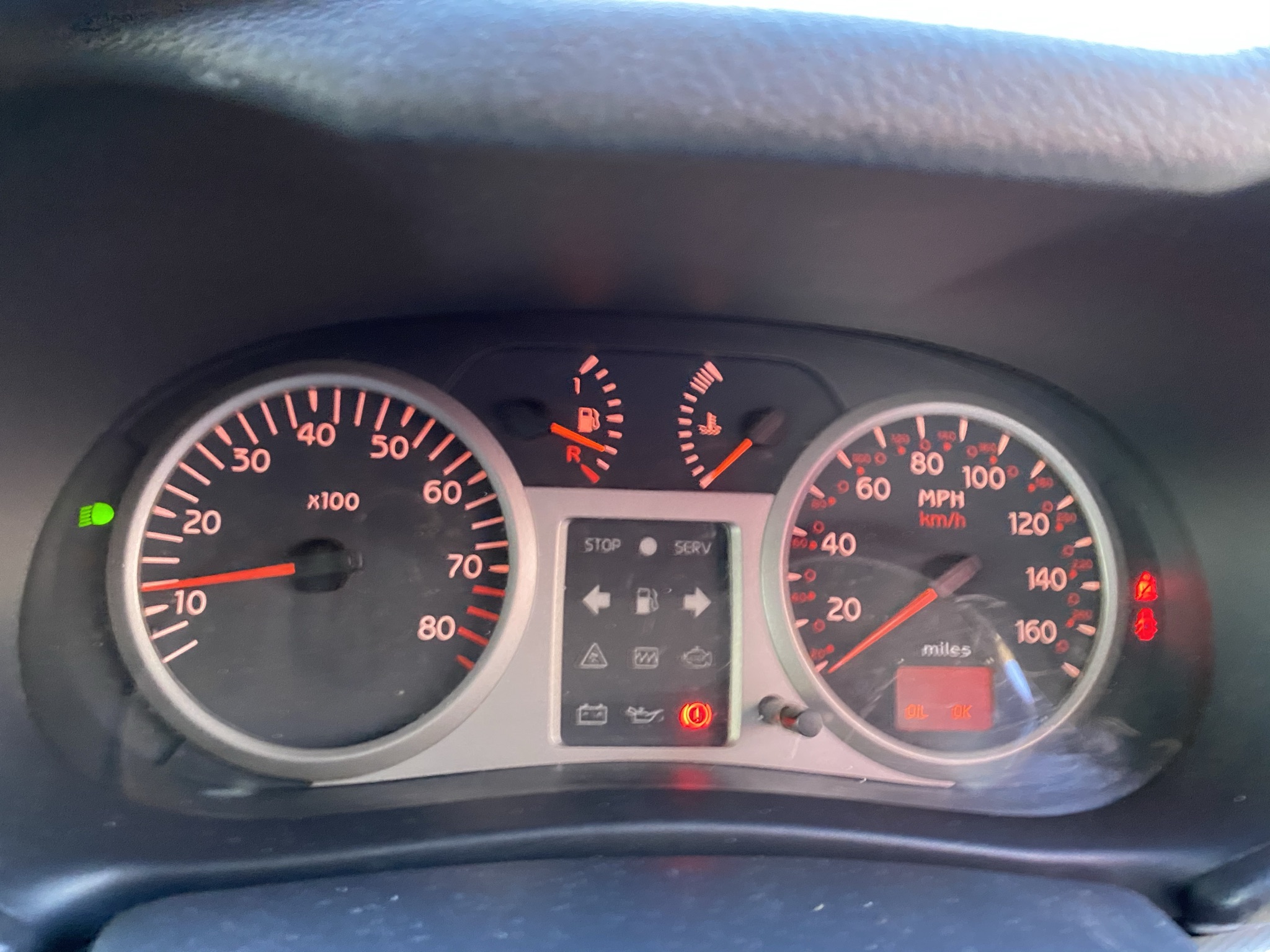 No more Airbag light! I expect the EML one to flag up again but we shall see, doesnt bother me too much if it does.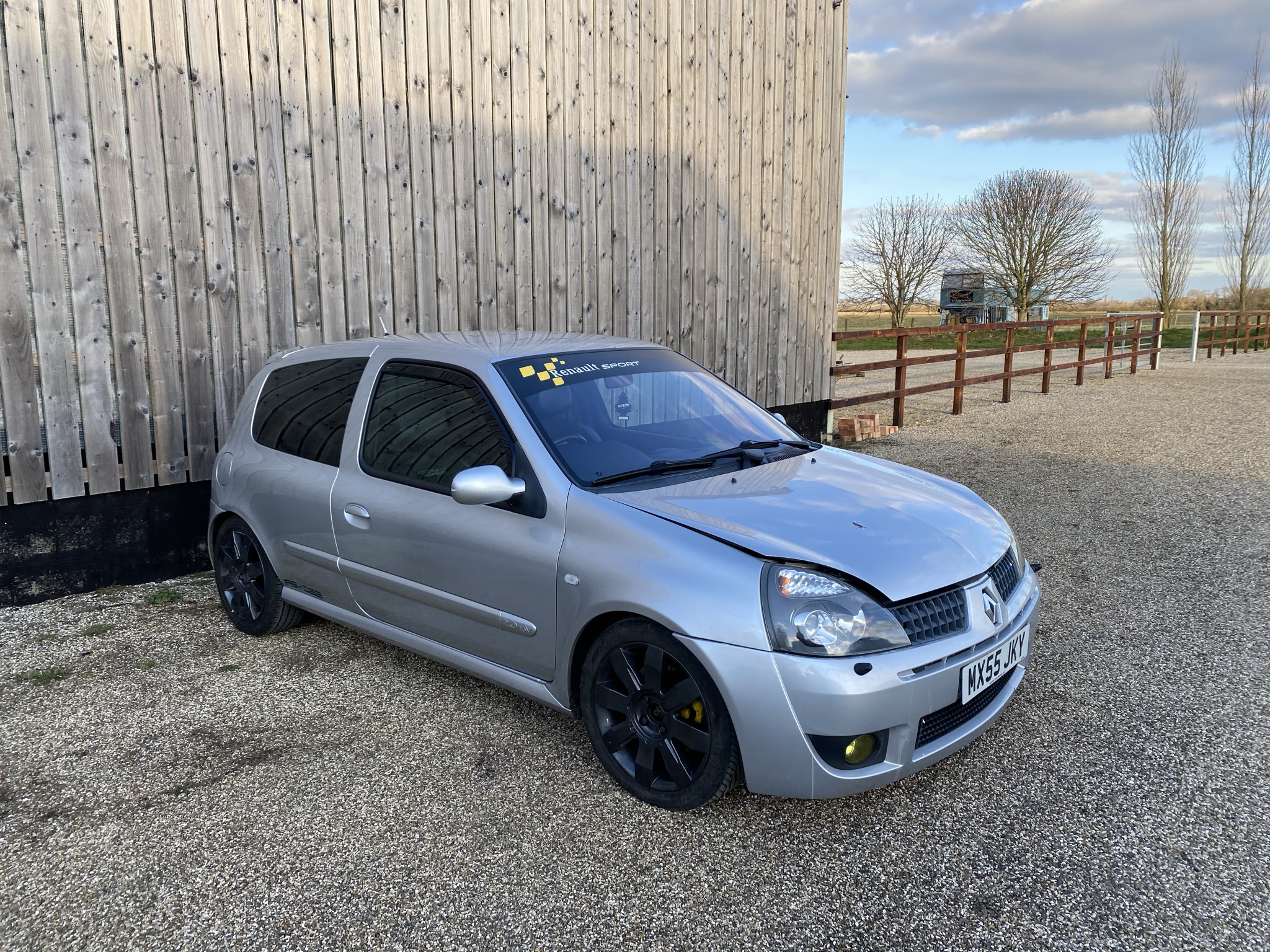 So thats how I left it on Saturday. The Turinis it came with have already been sold to a member here! They were far too nice for track abuse and the money from them will go towards the other bits I want to tidy up.
More work to do at the weekend:
Remove fog light tints, twatstrip and side stickers. I've already taken the wind deflectors off!
Fit Fabia Splitter
Full Service (Kit just arrived from RPD!)
Fit the fresh discs and pads it came with.
After that it'll be a bit of a clean up and see whats left of the paint. Seems MOSTLY good but the front bumper, rear bumper and bonnet all are a bit shite tbh.
Anyway, If I do end up selling it'll be to someone on here so at least they can see what I've done! I'll keep filling this in as I slowly fix it up.