Hi Guys, a slightly different detail for me, a rare Kawasaki Ninja ZX-7R, needing some paintwork enhancement and a general tidy-up.
A few stats on the bike -
750cc 4 Cylinder, 4 Stroke
134bhp @ 11800rpm
165mph
203kg
0-60mph in 3.2 seconds
This particular example has just 12,000 miles on the clock and is 12 years old.
The detail was carried out at the owner's car sales valeting facility, so excuse the odd bottle of Autoglym lying around! The detail began with a pre-soak of citrus degreaser to remove storage dust and dirt built up over it's 2 years in storage.
A few before's of the bike -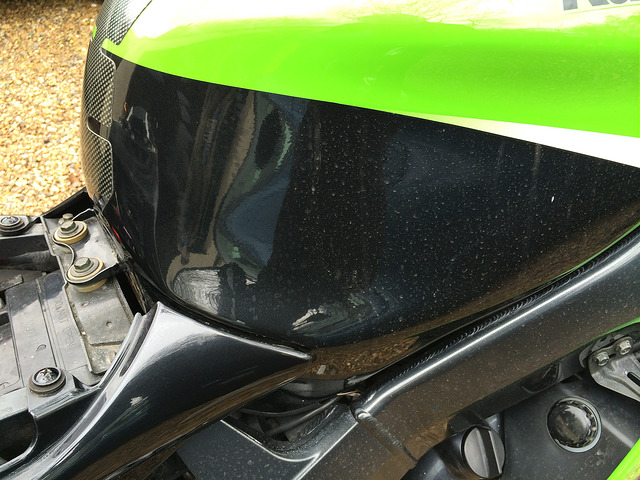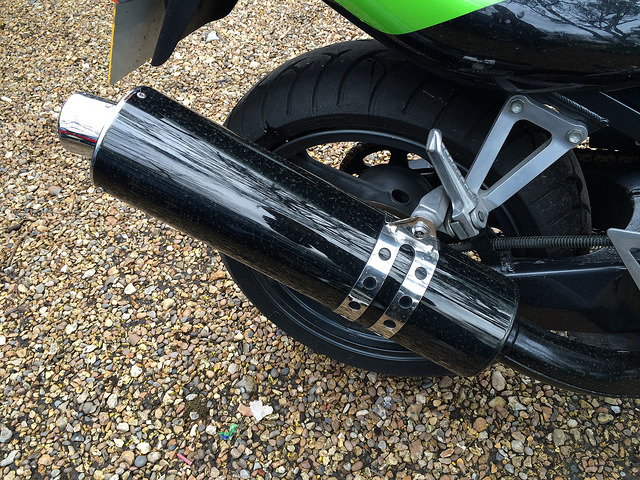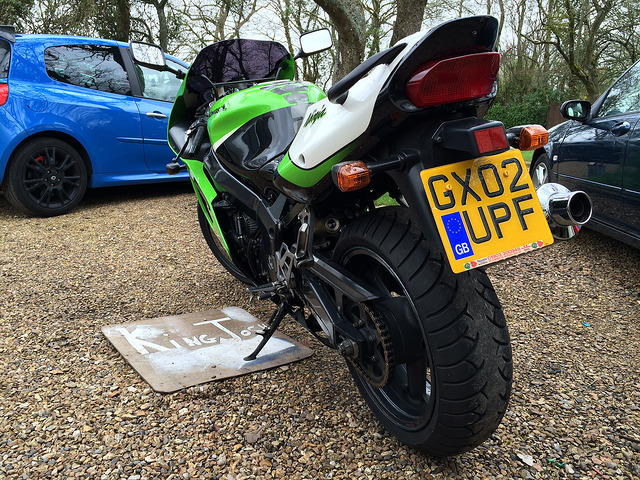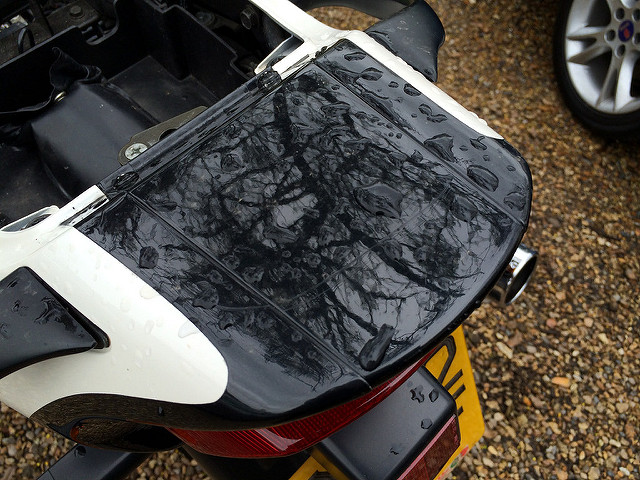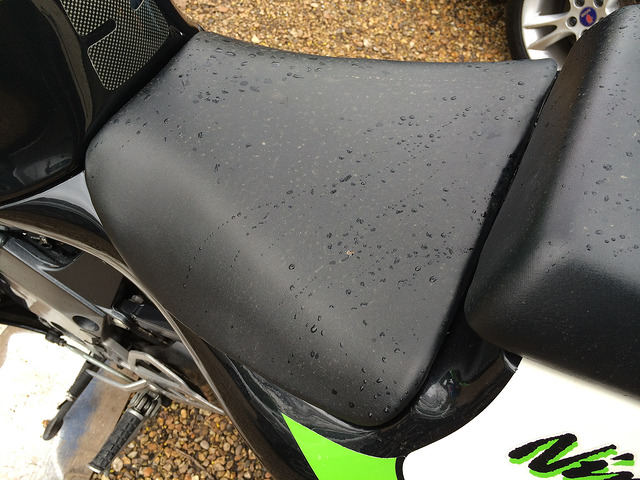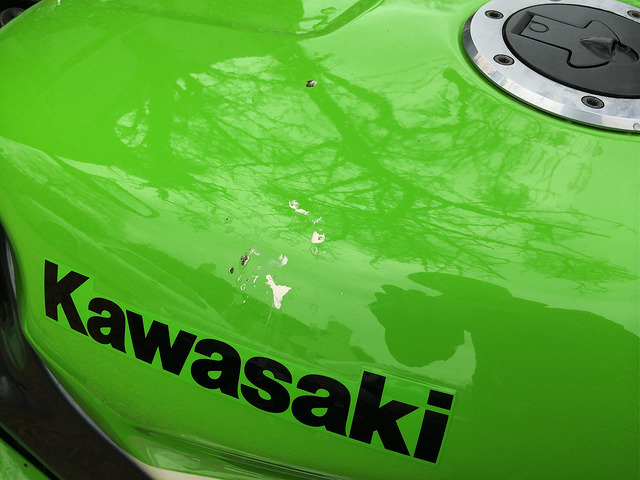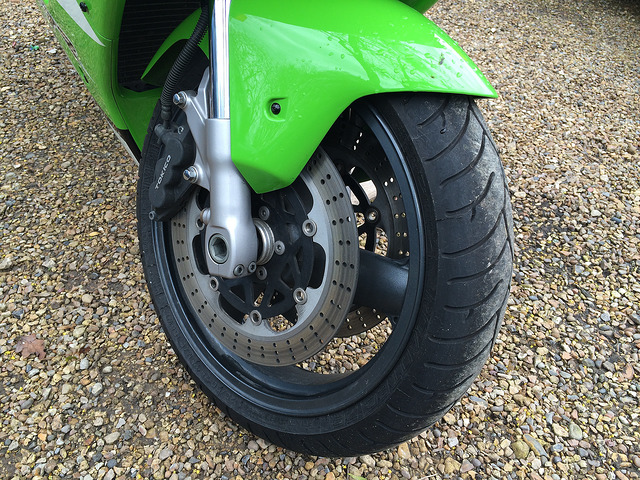 After a thorough rinse, the bike was soaked in a pre-wash mix and dirt agitated with various brushes due to the complexity and harder to reach areas of the bike.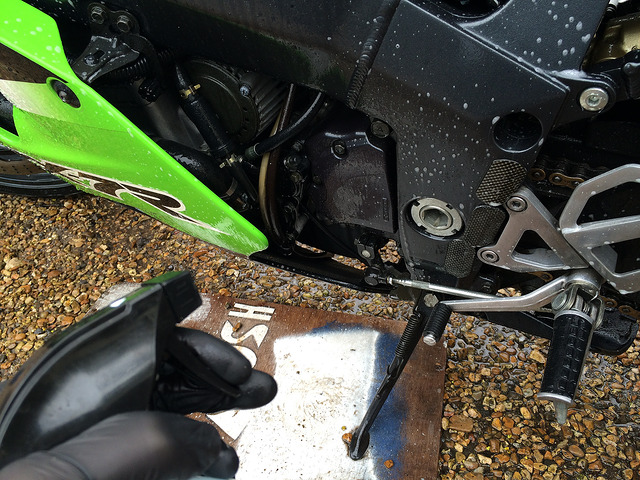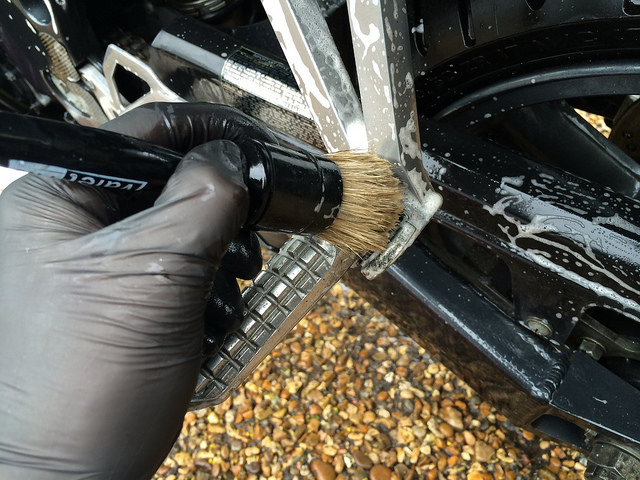 The bodywork was then washed using the 2 bucket method.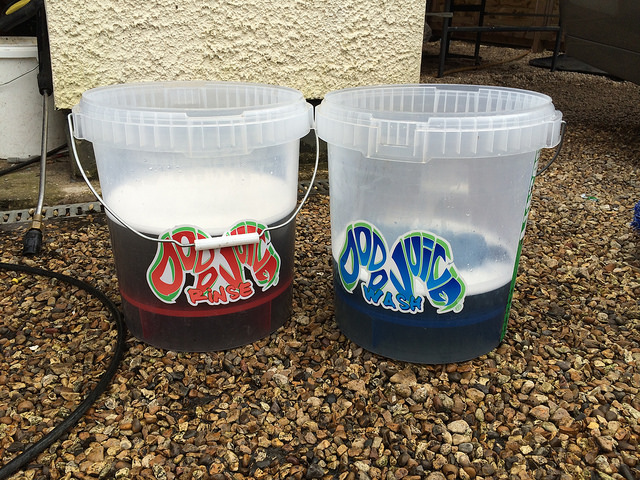 Decontamination began with IronX, followed by Tardis, then mild clay.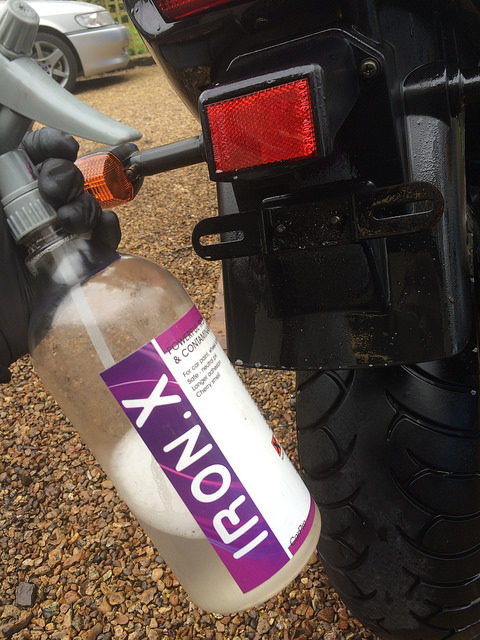 Apart from Tar around the wheel arches, contamination was minimal. Bolts around the fairings were removed and cleaned.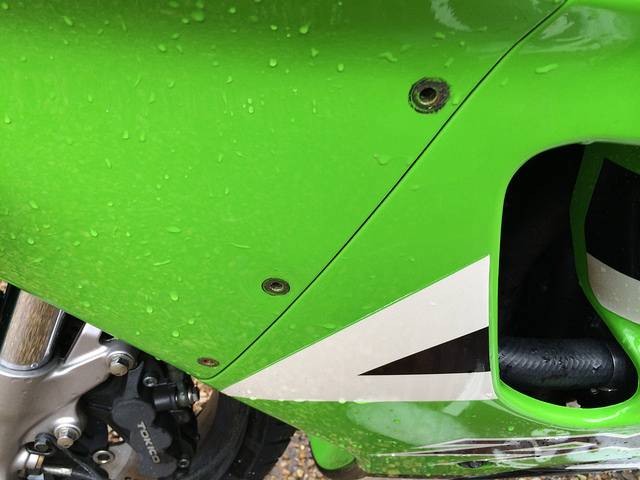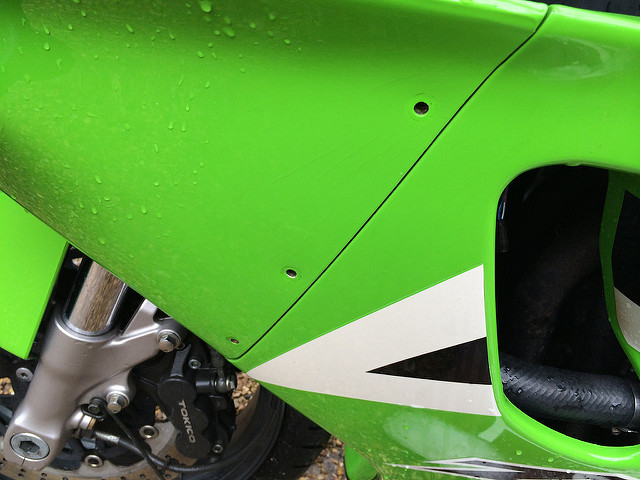 The bike was then brought inside, dried off safely and taped up in preparation for the paintwork enhancement.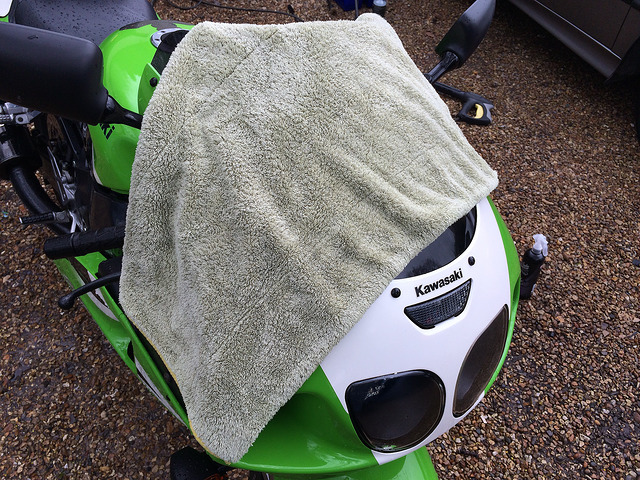 Some shots of the marring and general scratch marks.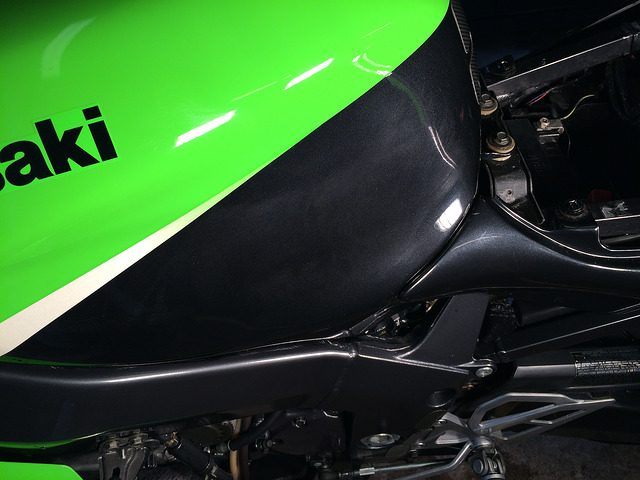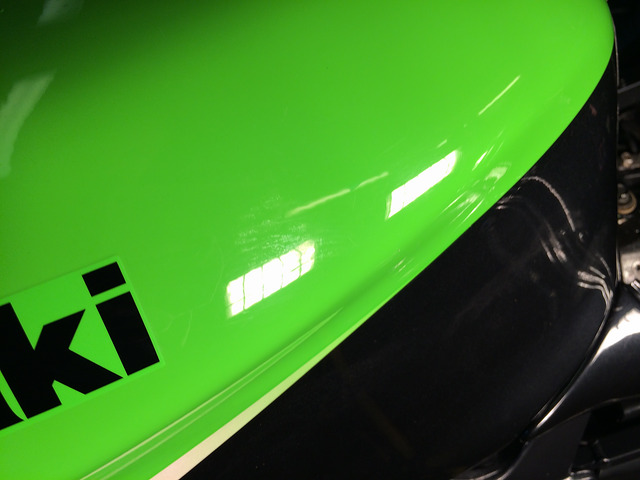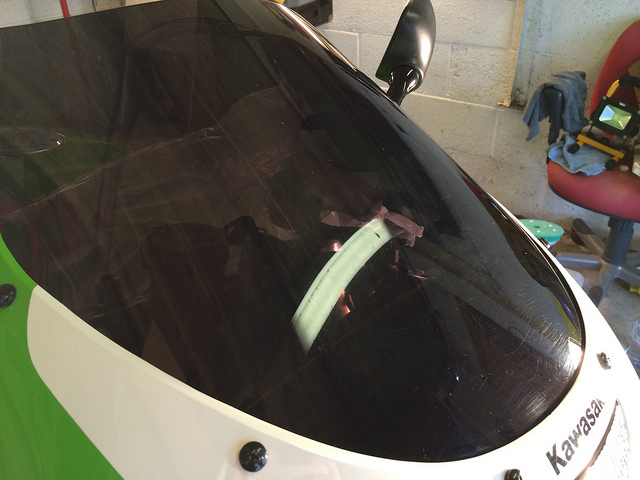 Enhancement began on the windscreen.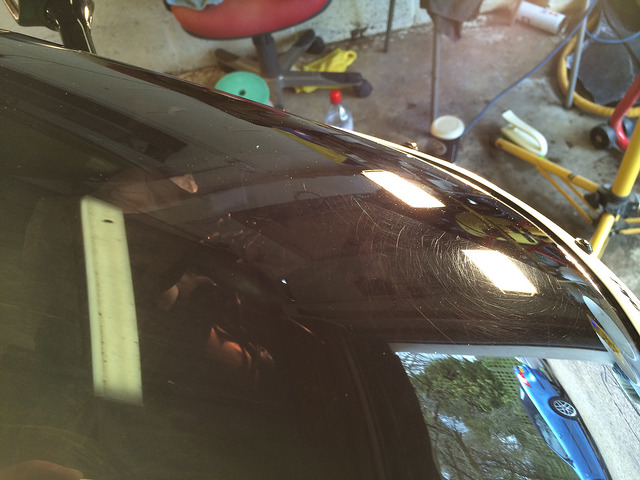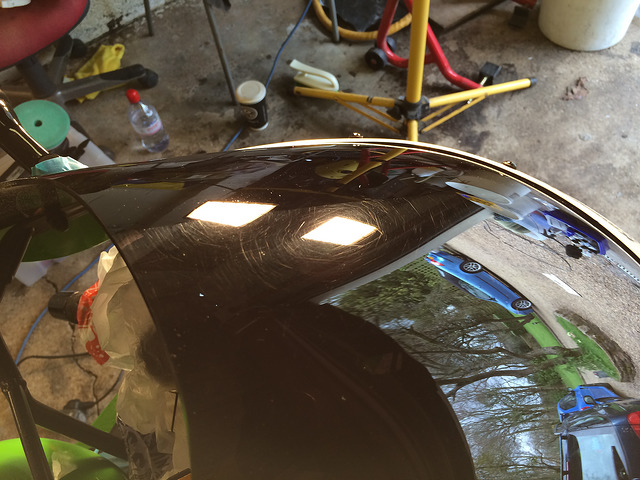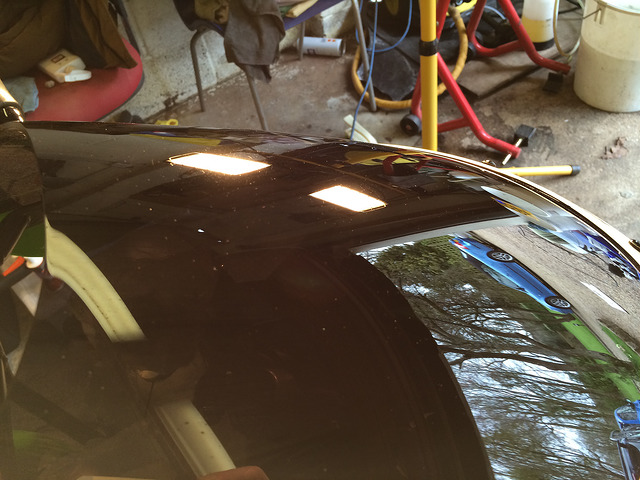 Moving onto the tank.
Before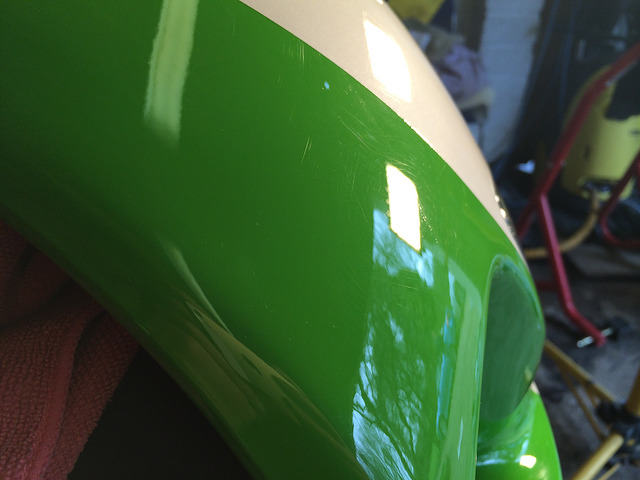 After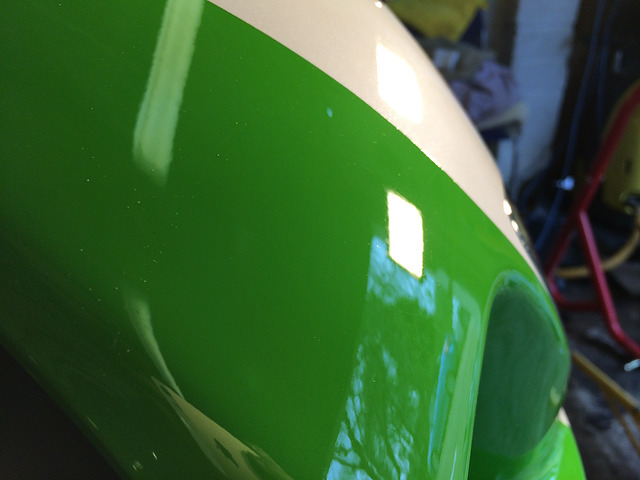 Before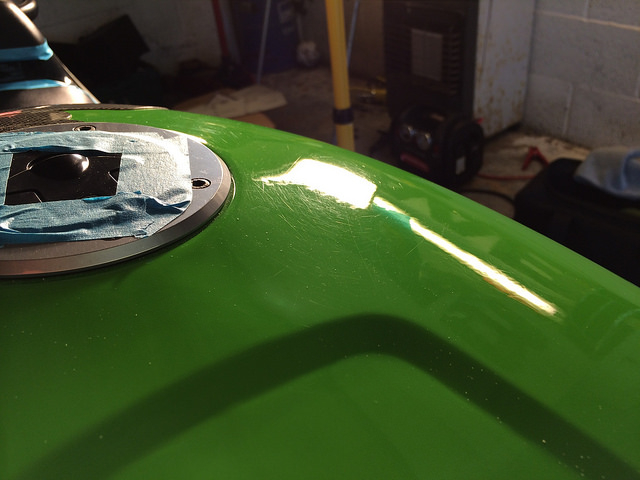 After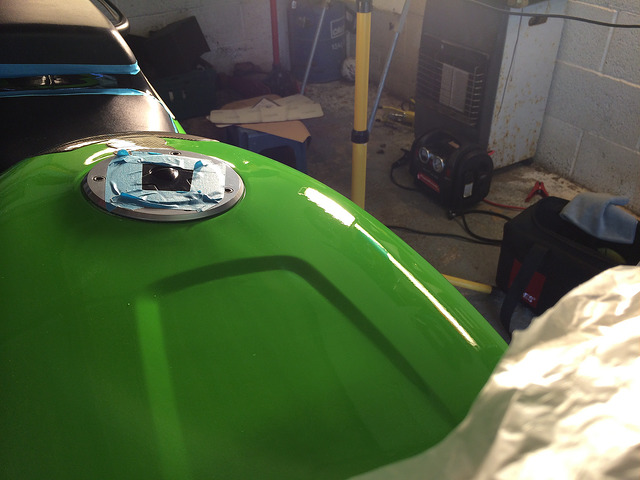 The Exhaust System was then given it's own enhancement, removing baked on dust, dirt and carbon, as well as removing swirls and scratches.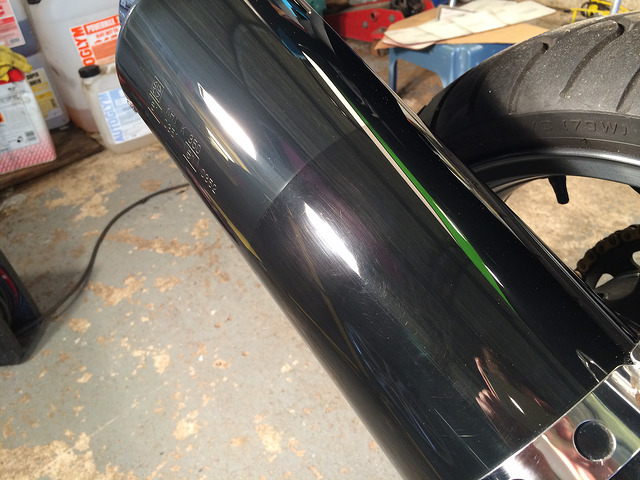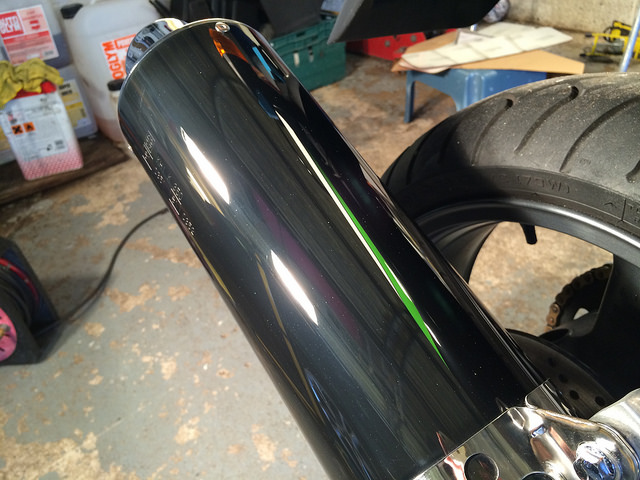 The seat was then thoroughly cleansed.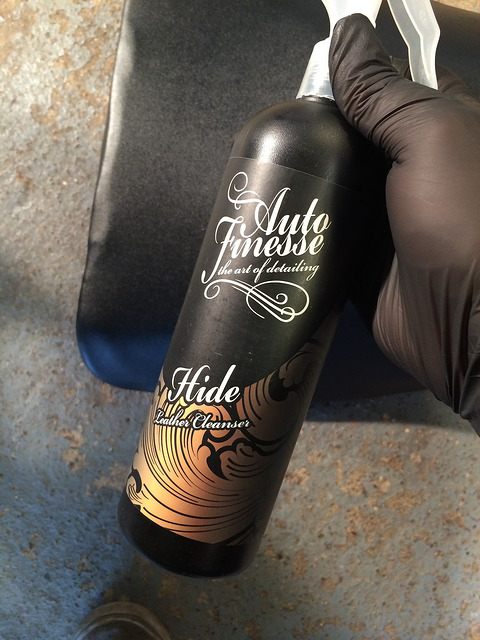 Metal and brightwork was polished using metal polish and the bodywork was finished in Auto Finesse Tripple and Desire, Wheels were protected with Gtechniq C2v3. Desire was one of the finest waxes I've ever used, rivalling those much more expensive in usability and gloss in my opinion.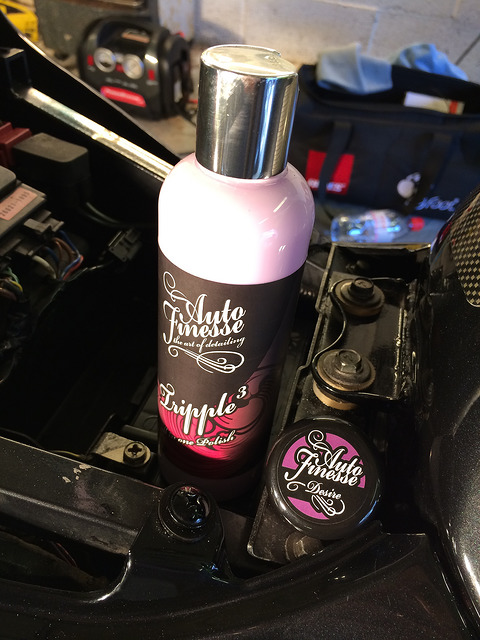 Spreading of the wax was effortless and a little went very far. The only gripe I could think of is the visibility of where you've been, but using a systematic approach cancelled that out. Buffing was easy and the finish was unbelievably good over tripple.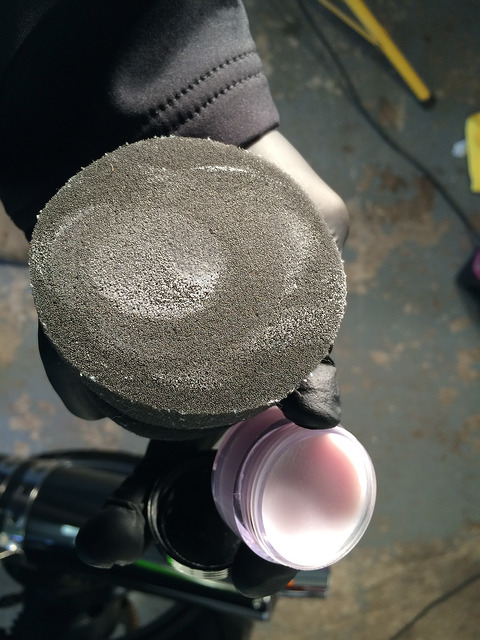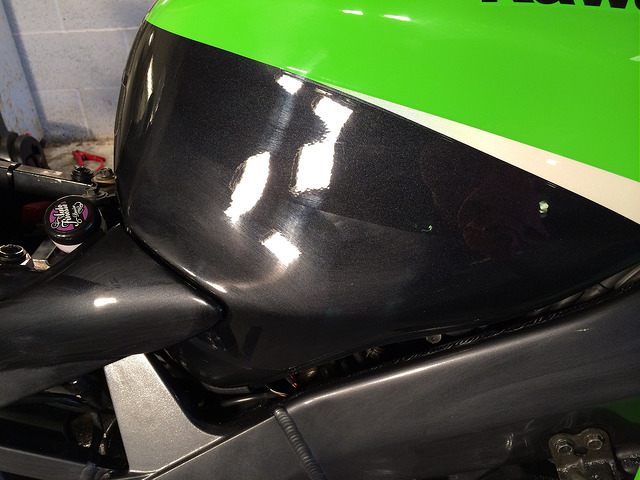 I am definitely going to trial on with Desire over a few different colours but initial impressions are amazing.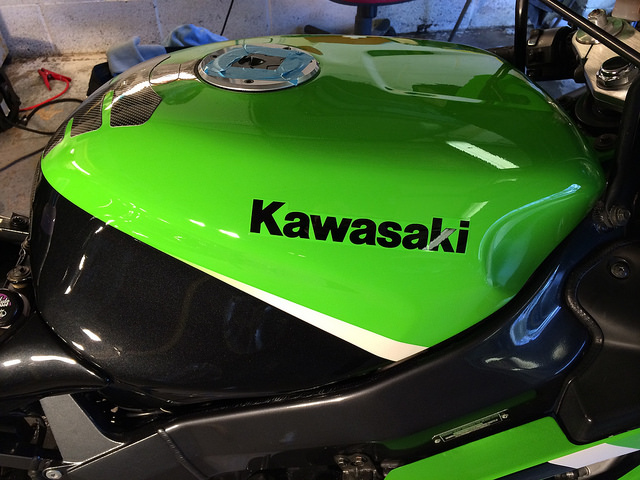 And the final photos!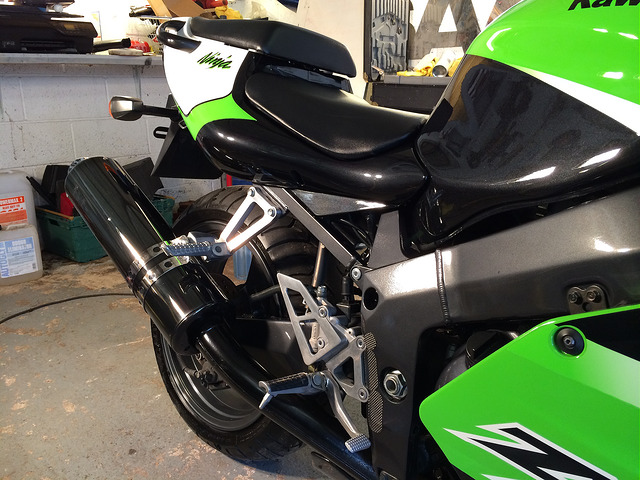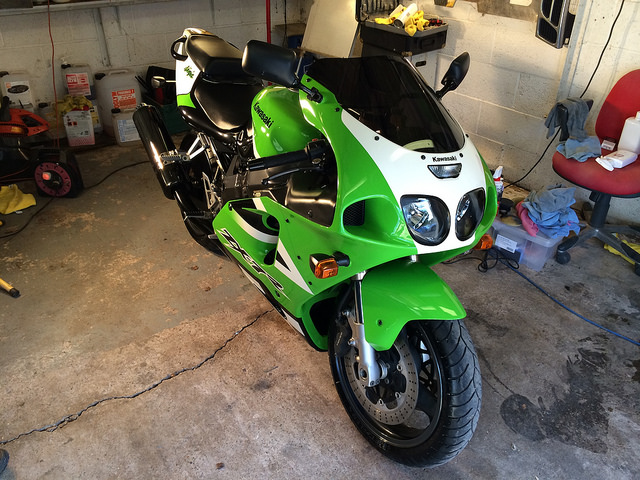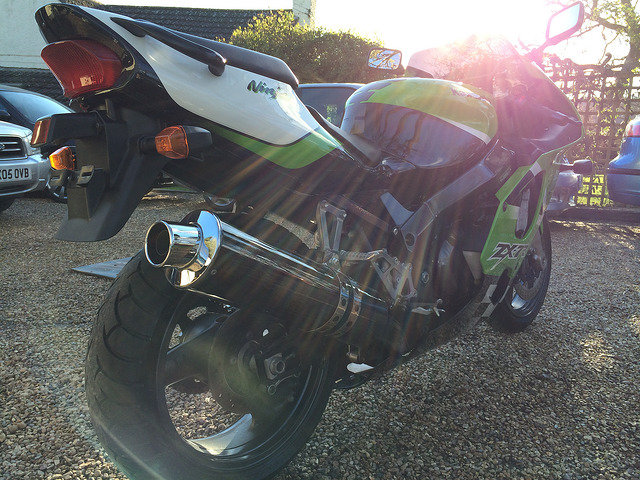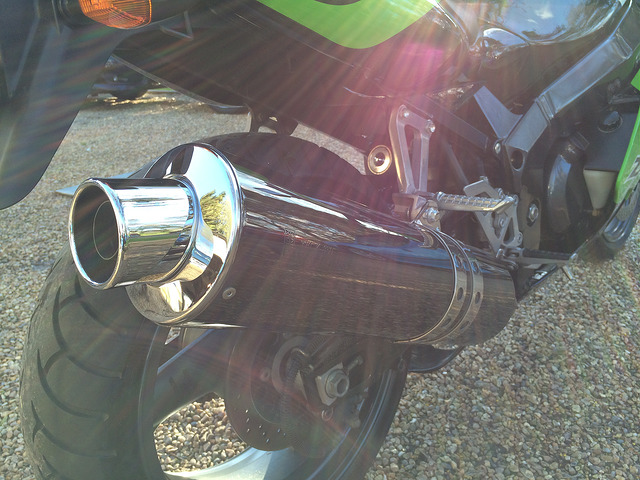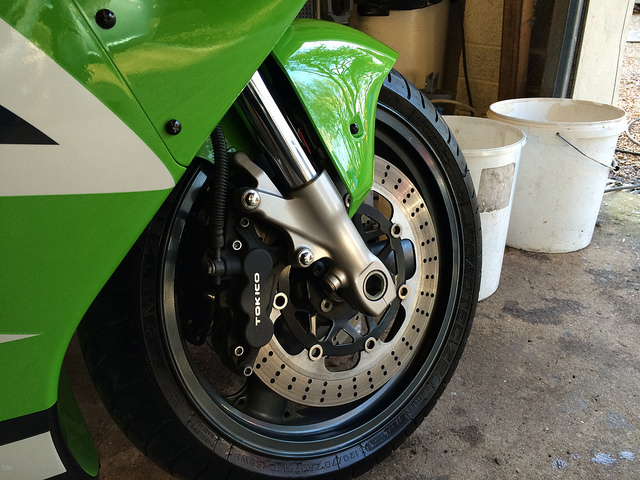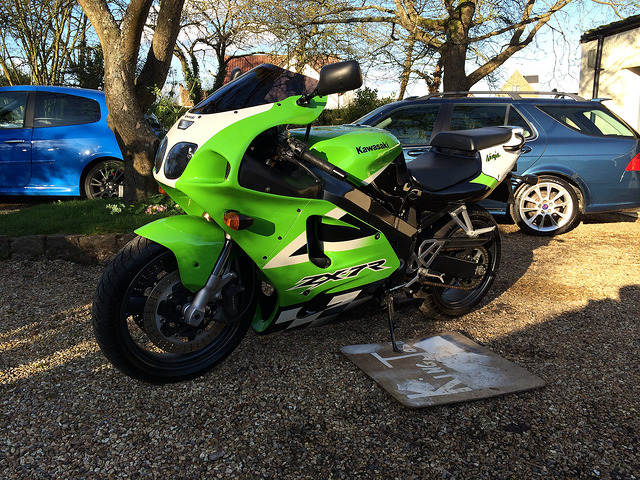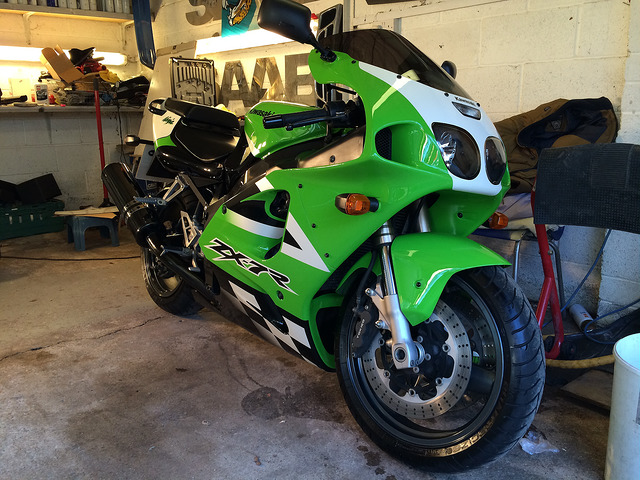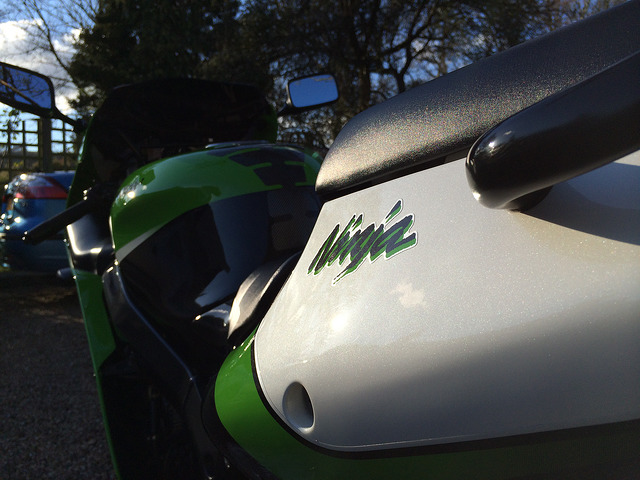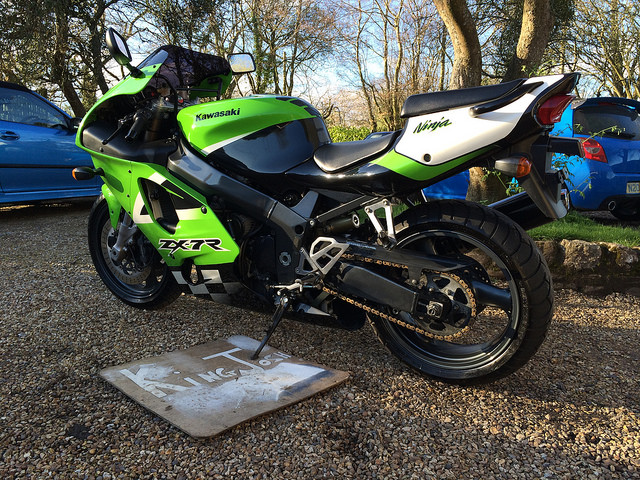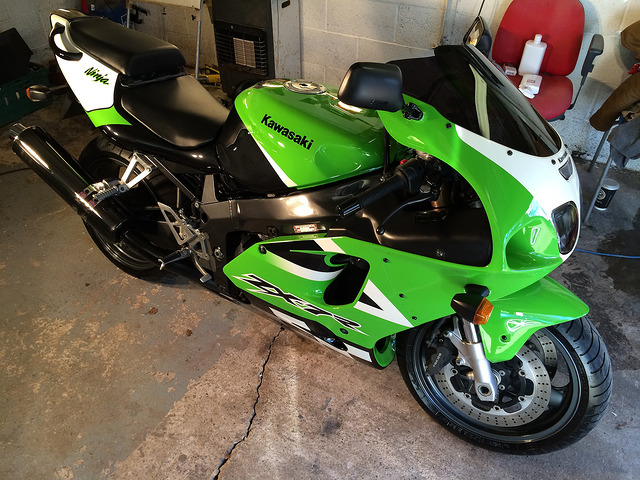 ​
Thanks for reading if you've made it this far, definitely one of the most enjoyable for intricate detailing and the colours were amazing!
Comments, chat and views welcome as always.
Andy