Now I can use the car as it has been mapped I am just going through a snag list before I can use it.
It was noticed when mapping that the throttle sticks ever so slightly. Does this if gently opening the throttle and then gently lifting off. Does this with the throttle pedal or manually moving the linkage which leads me to beleive it is the linkage and not cable routing. Suggested that I put a stiffer spring on the linkage to help it.
Spoke with KTec and they said there was another spring to fit on the other end to the TPS....so there is!! Got it out and went to fit but from what I can see it is all wrong and the way this spring coils is backwards - so when the throttle opens the spring un-coils.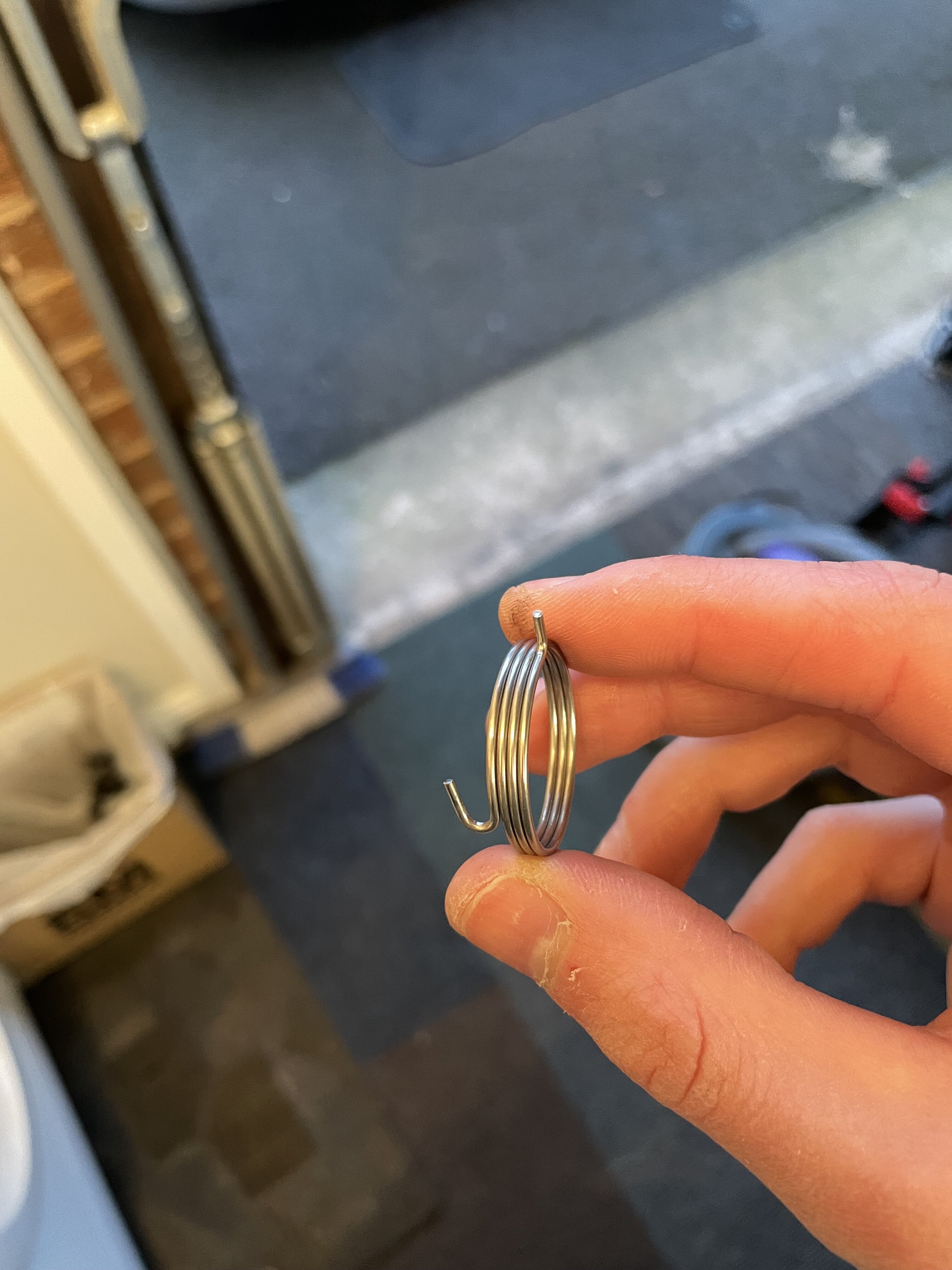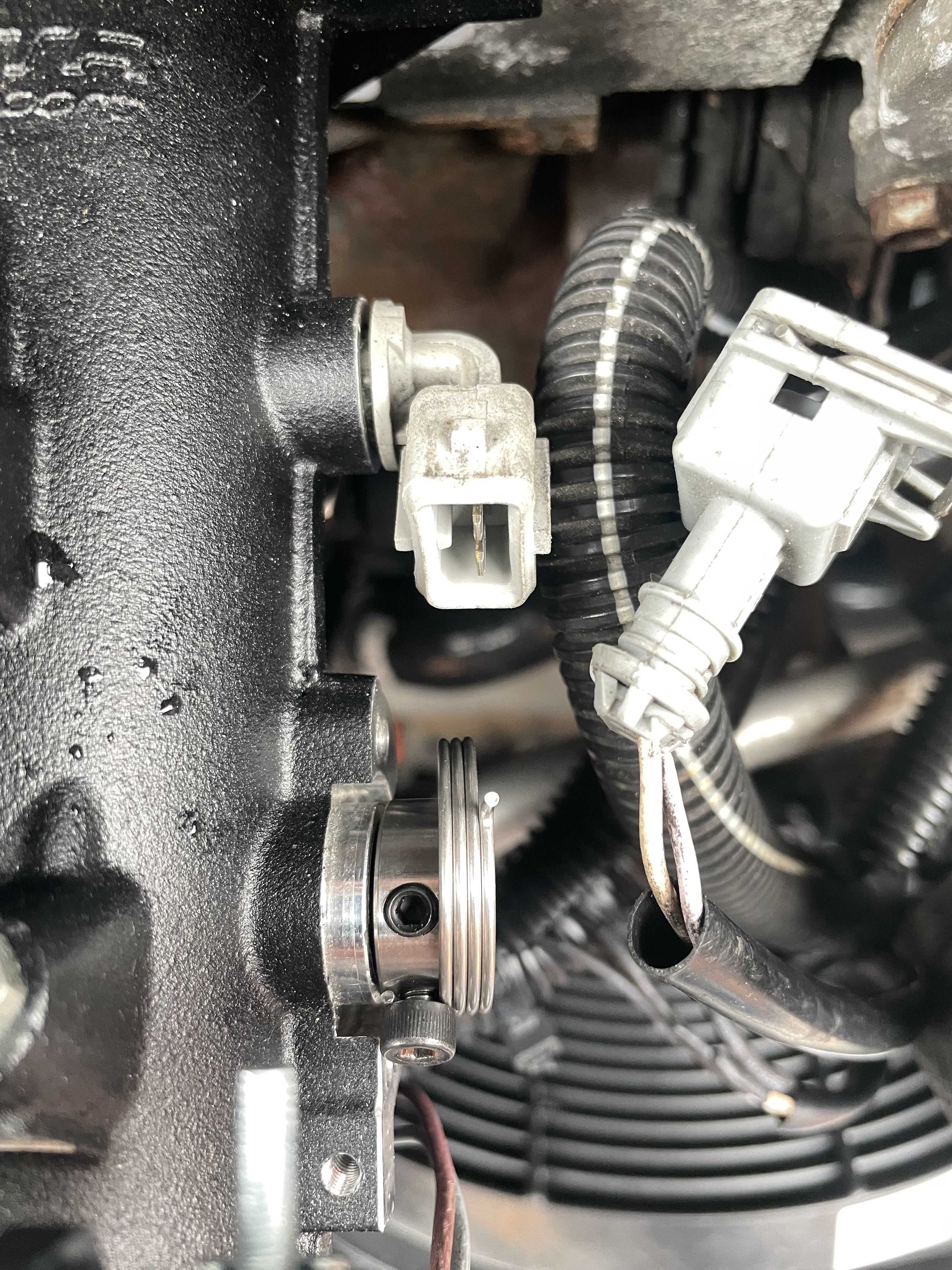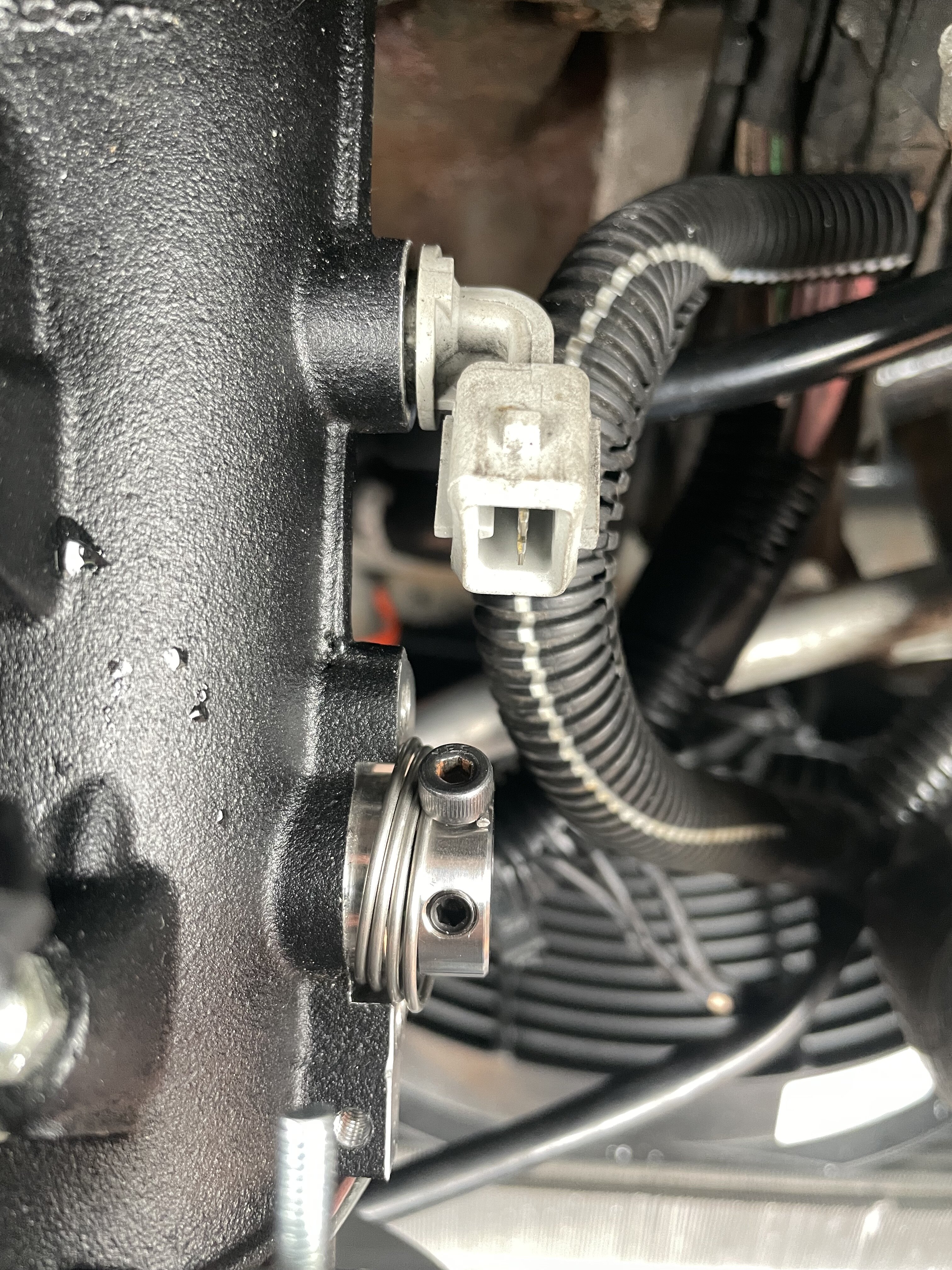 <-- this doesn't even work!
Looking at the linkage between the banks of the bodies there are two springs, it looks like I have been given the oposite (blue) one to what I need (green)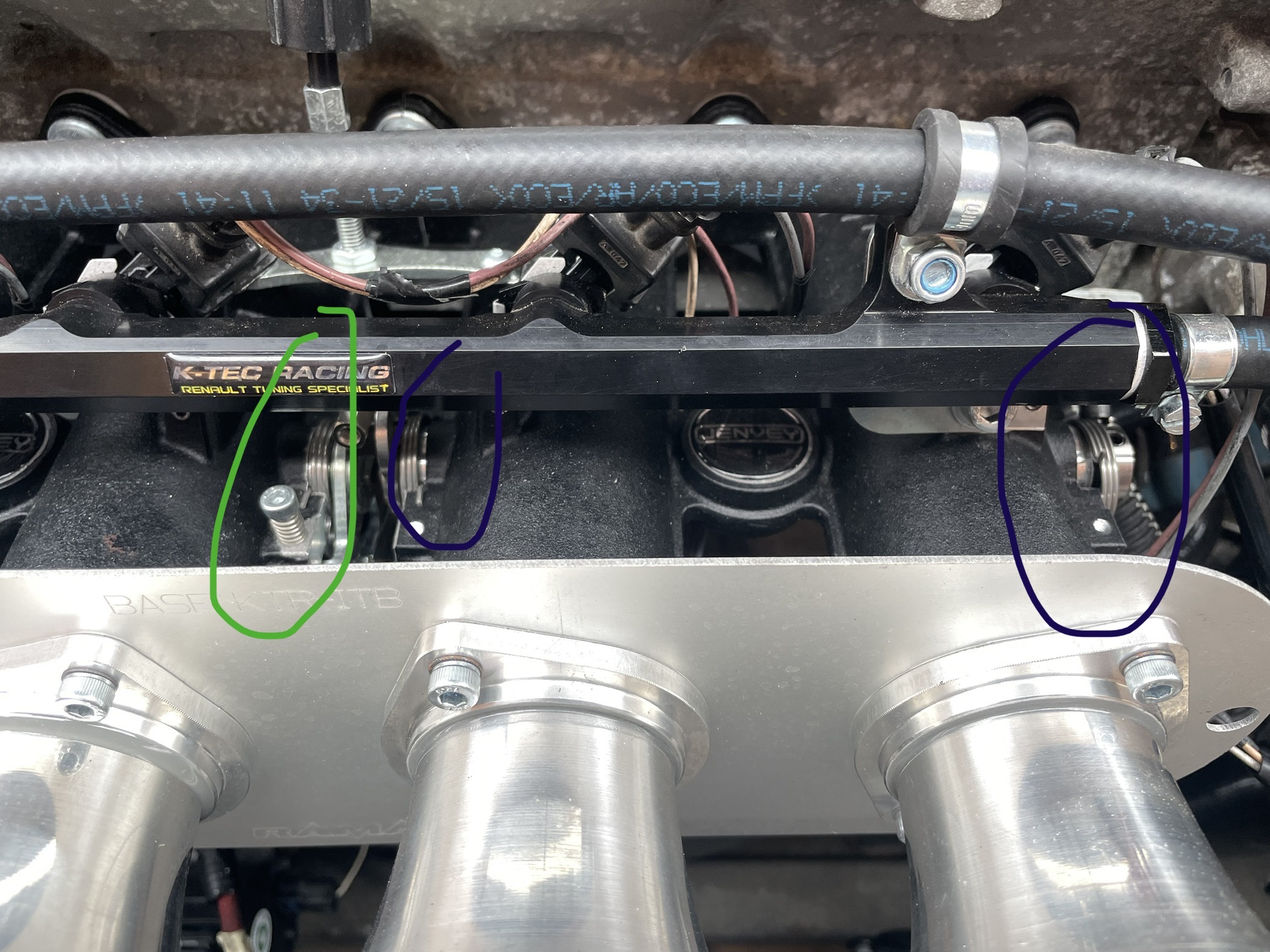 From what I understand they are now using a new TPS in their kits which is now cambelt end. It looks like the spring I have been given would work on the cambelt end - I have email KTec again to ask if this is the case and they need to supply the opposite spring (I didn't get a reply today as I must have missed them being a bank holiday, they have been very helpful during this work).
I have managed to find what looks to be the right spring online which I have bought, for the sake of a few quid it was worth the punt.
Any other suggestions to try? It is as if there is a small flat spot in the mechanism too - but I can't tell if this is becuase the two body banks and not quite suare, the springs in the middle are just coiling/catching or the throttle cable. Will remove it tomorrow and see if that resolves it.
I am going to loosen the bolts that holt the bodies to the head to try and re-align them as a starter. I also have a new throttle cable on the way as I know I need to re-route it (third time lucky!!)