So a fortnight ago I brought my first Clio 182. This is the story of Little Blue.
Before I get too in-depth as to the car, a little bit about me...
I'm a freelance calibration engineer [engine tuner] - I've done lots of different roles within motorsport but my real talent is in making engine's run efficiently.
The first "fun" car I owned was a Peugeot 106 XSi which I retro-fitted a Saxo VTS 16v engine with cams and ITBs into [this was also the first car I tuned]. I still regret selling it, I've missed the FWD lunacy that I enjoyed at 18...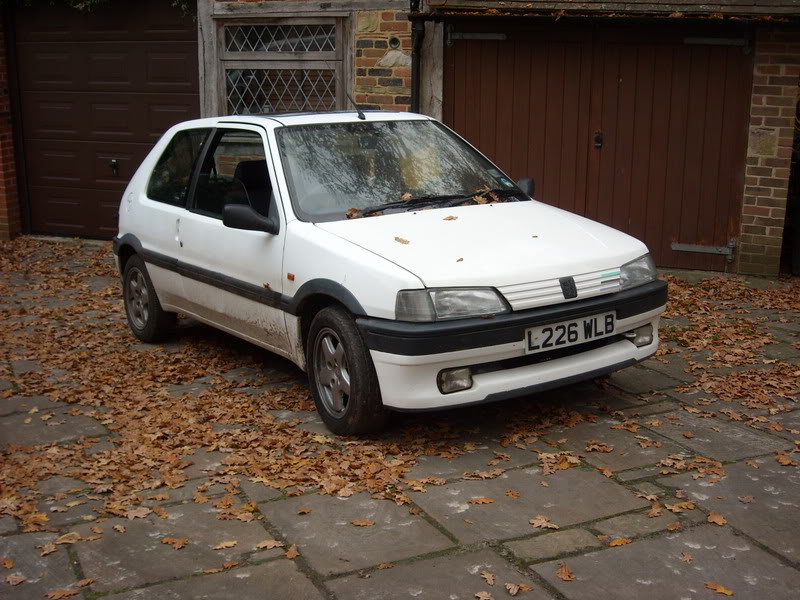 I then moved to motorbikes, then sold them all to fund a business and since have owned [ITB high comp] and built MX5s [ITB high compression, turbo, supercharged and V8]. I went to Australia for a year of travel back in 2015 and returned to Europe mid-summer 2016, spending the bulk of the time since travelling around for work and borrowing cars locally when required.
I spend the bulk of my time tuning cars and developing ECU kits [reverse engineering the CAN bus], I work with EcuTEK, Cobb, UpRev, Syvecs, Life Racing and Motec - with the bulk of my tuning work being large turbocharged cars and competition cars.​
Until 6th October...
I'd been looking at Clios for a while and spoke with numerous sellers on the phone, I looked at a couple locally and found them either over-priced or wanting bodywork repairs that I personally don't have time/inclination for. I then found a badly advertised 182 on eBay for £1750..
The advert read:
Hello here i have for sale my Clio 182, im selling as i no longer have time to play with cars and this has been a toy to me for a long time. it has been built as a track day car but never used on a track due to buying a house and getting old. car still looks completly standard but has a lot of mods,
modifications are as follows H&N coil overs, pure performance strengthened front wishbones, pure performance solid wish bone rose joint bearings not polly bushes , pure performance solid top mounts, full miltec manifold back exhaust (standard 421 manifold), uprated exhaust maounts, port and polished head, cat cams camshafts, inlet manifold has been machined / ported, throttle body has been polished, k-tech remap and group n engine mounts fitted
the car has done 100000 miles and has had regular oil changes by me maximum 10000 miles normally every 5000, it has good tyres toyo rears dunlop fronts has about 6 months MOT
Bad points body has age related marks and the brakes could do with bleeding as they are a bit spongy.
After speaking with the seller for nearly an hour on the phone I was happy that he was genuine and I headed up to Canterbury to take a look at the car. We arrived after 5pm and I was surprised to see that it was cleaner than expected bodywork wise, the interior didn't look too bad and all the modifications that I could see were fitted [wishbones, top mounts, dampers, milltech cat back]. Sadly the car was warm when I arrived, but I knew that the seller would be returning from work in it. The car had two owners, the original and the seller who'd owned it for 8 years and taken it from a standard car to what it is now.
The brakes were spongy because "when I took the car out of the barn in spring I'd stupidly left the handbrake on, so I fitted a pair of new callipers on the back from Renault"... The Renault parts stickers are still on them...
A test drive was carried out which revealed a rev limiter somewhere north of 7200rpm, really sharp front end steering and REALLY spongy brakes...
A deal was struck. I drove home very happy.
The car has done a touch over 100,000 miles, but had a speedo head change at 12,500miles - all documented.
There is very little service history since a note in the book at 47000miles saying "all belts, cams, head, inlets".
The day after revealed some truths about the car.
It burns oil. A puff of blue on start up, if left idling and if you use the over-run. Valve stem oil seals. It was a touch below full when I picked it up and it's a touch above low now...
The car needs a good detail. The interior carpet in full daylight is shockingly stained, I'd imagine that the car has been used to transport dirty car parts at some point as there's rusty bolts and all sorts of odds & ends under the boot carpet edges. The paint isn't in bad condition generally but the plastics are all faded.
The spring rates are too high all-around which is most likely being used to hide cheap dampers.
The rear ride height needs lowering, it not only looks odd but on bumpy roads around here it can be quite un-nerving.
The belts need doing, the aux belt has signs of cracking already and is long overdue.
So I've got a pile of bits to fit:
Renault timing belt kit
Renault aux belt kit
Renault oil filter
HEL performance brake lines
ATE Type200 brake fluid [same boiling points as SuperBlue... just not blue].
Genuine Renault floor matt set
Milltech decat pipe [with genuine gasket kit]
I've also got a boot full of detailing gear from my old workshop to take to the car, I want to great a really nice OEM+ feel to the car as it'll be used mainly on the road in the UK and Europe. I'll be replacing some of the damaged pieces of trim as/when it's possible, but I want to concentrate on keeping the car presentable.
I plan to do the timing belt change over the next couple of weeks [when I can find some time] and will replace the valve stem oil seals at the same time along with timing the camshafts in correctly for their specification as it's apparent from the way it drives that the cams aren't timed quite right [the power delivery feels very much like the inlet is retarded 3/4 degrees] - I'm currently trying to chase down the CatCams timing tool, but may make my own.
I'll get the car on a dyno before I take it apart, and hopefully again afterwards to see what difference can be made.
I'm also going to lower the rear of the car and look at some softer springs all around, but I might look at replacing the dampers completely with a set from some of my contacts in the motorsport world - all depends on cost and availability really.
So here are some photo's of "Little Blue" - please excuse the lack of washing, I've got man flu.
Exterior - needs some loving, fading plastics etc...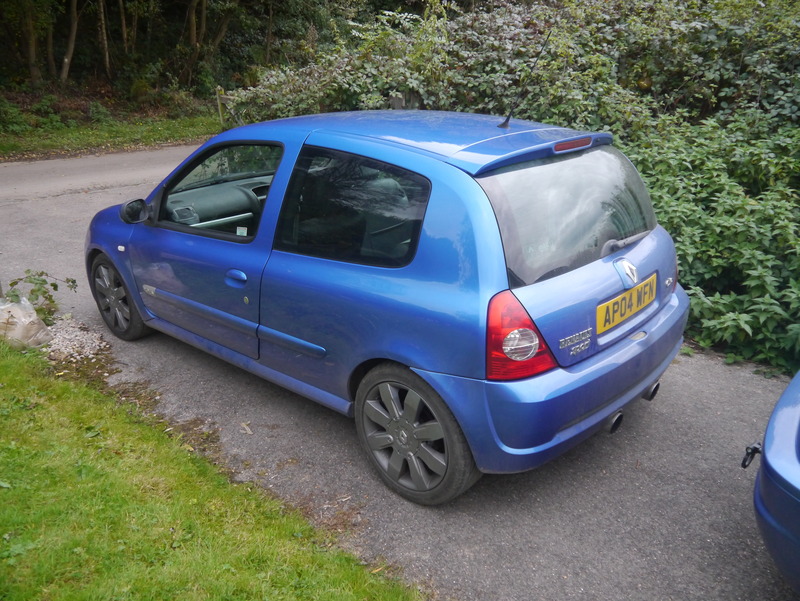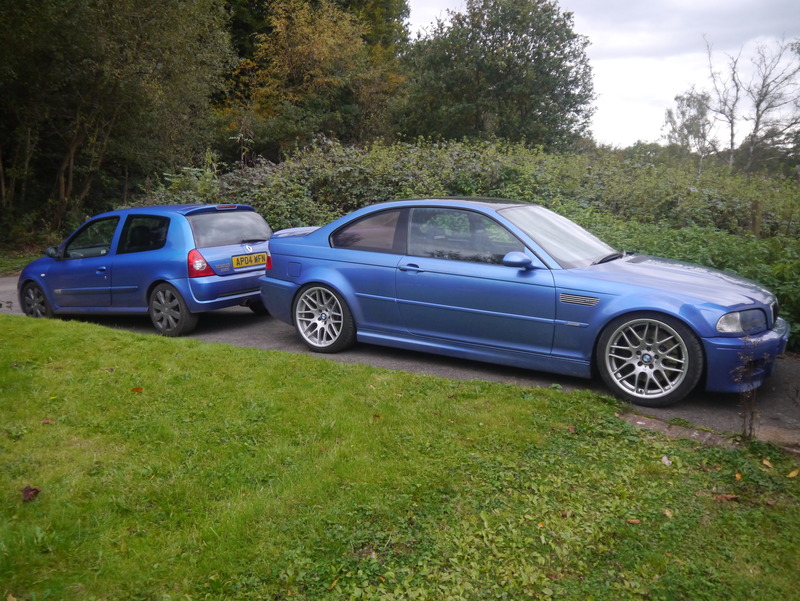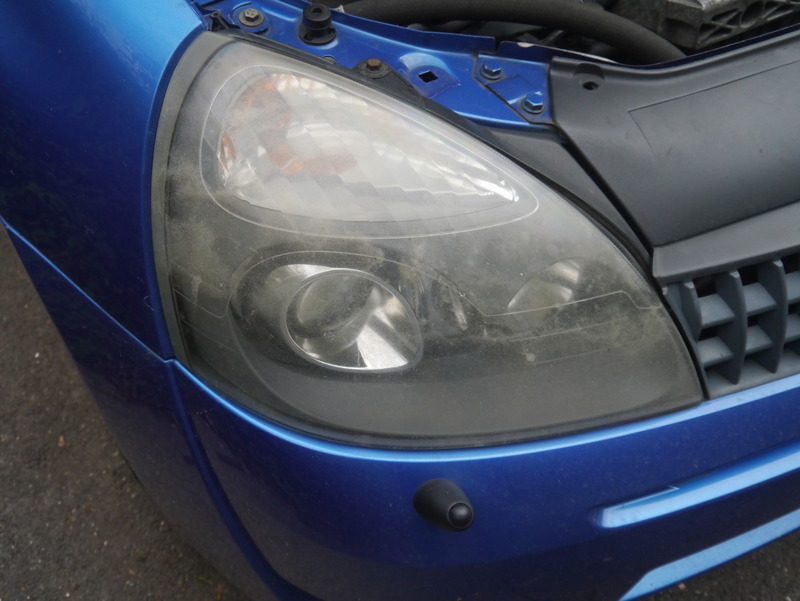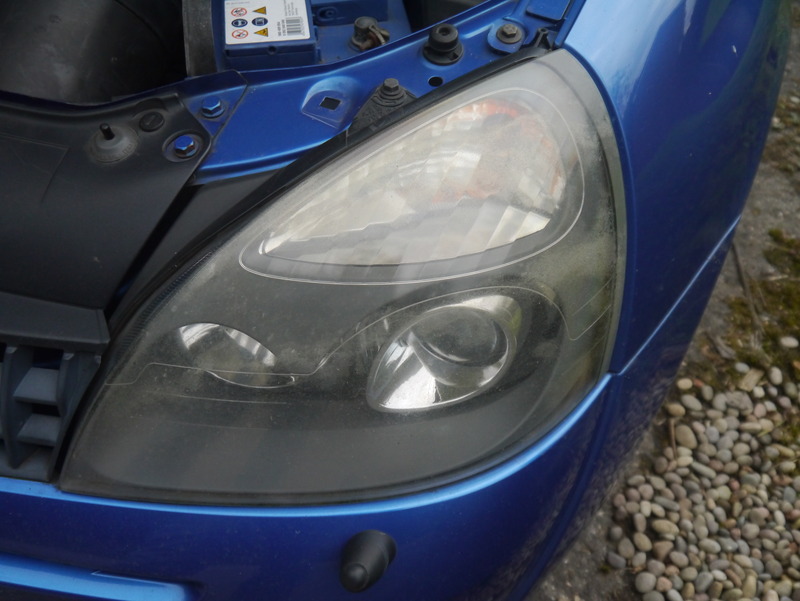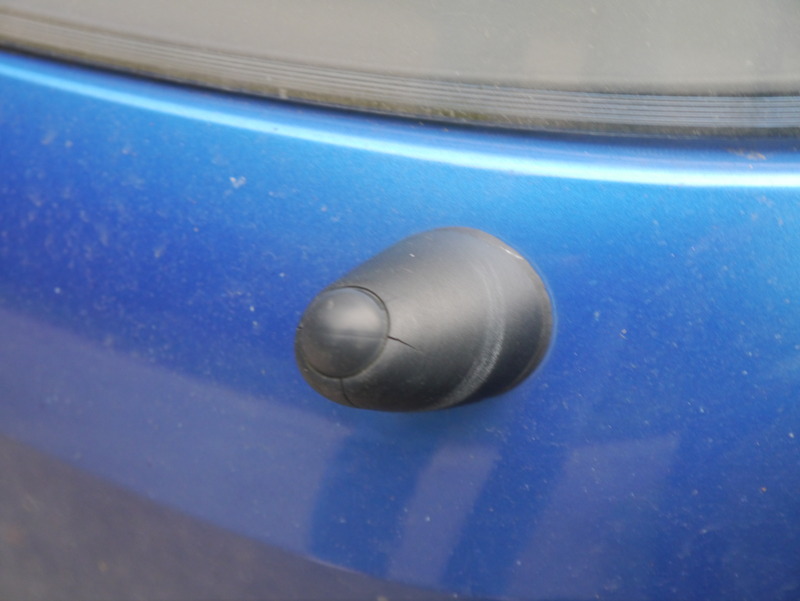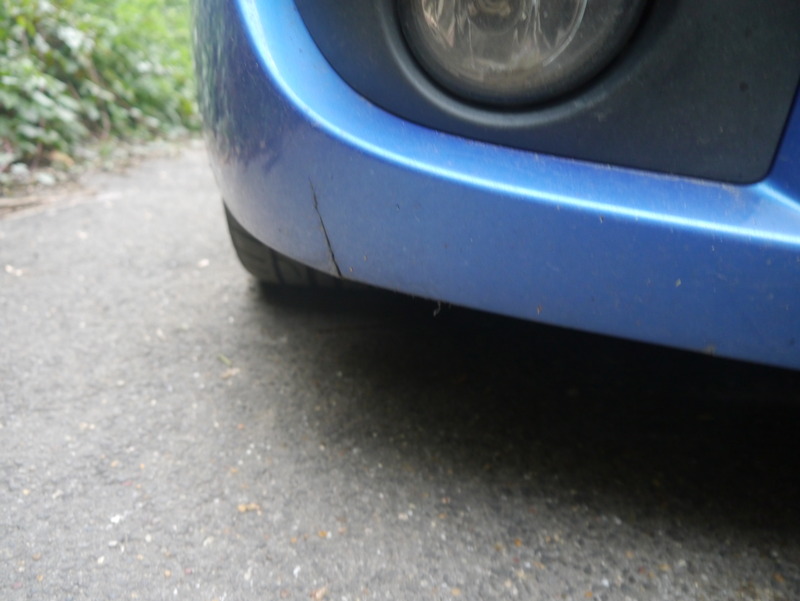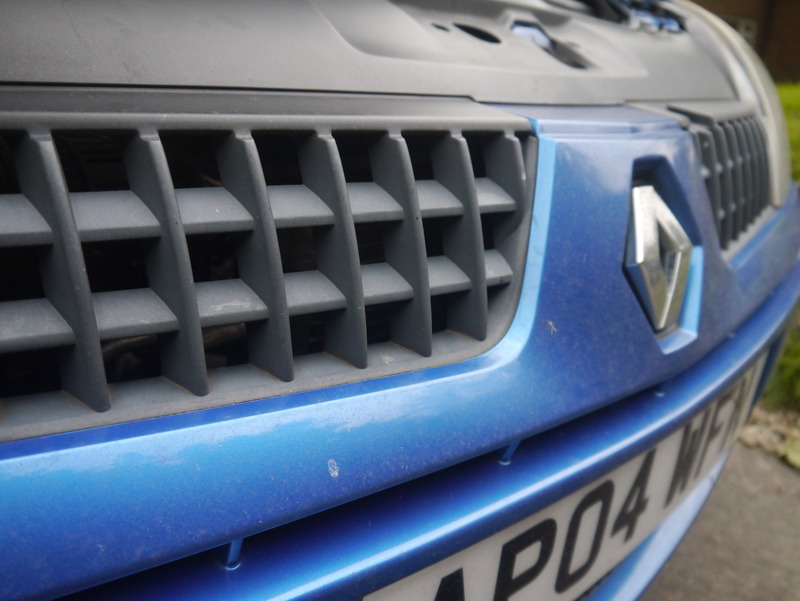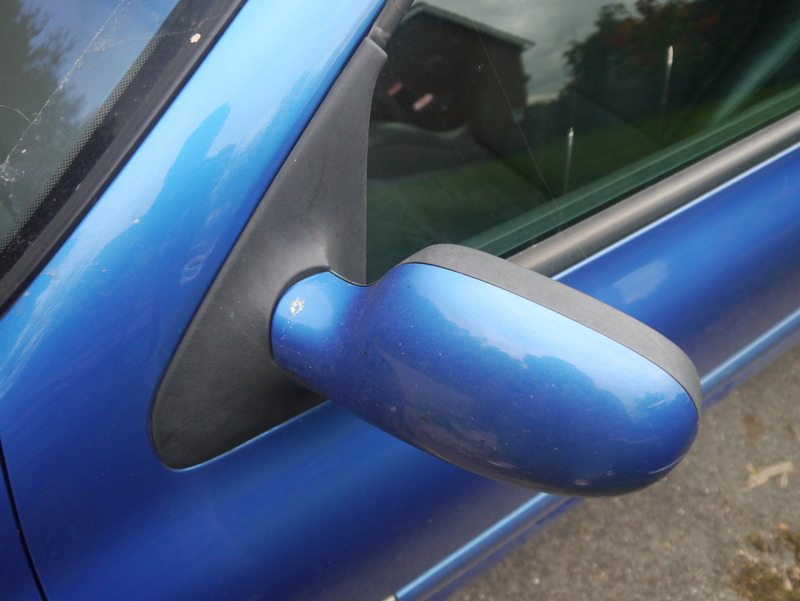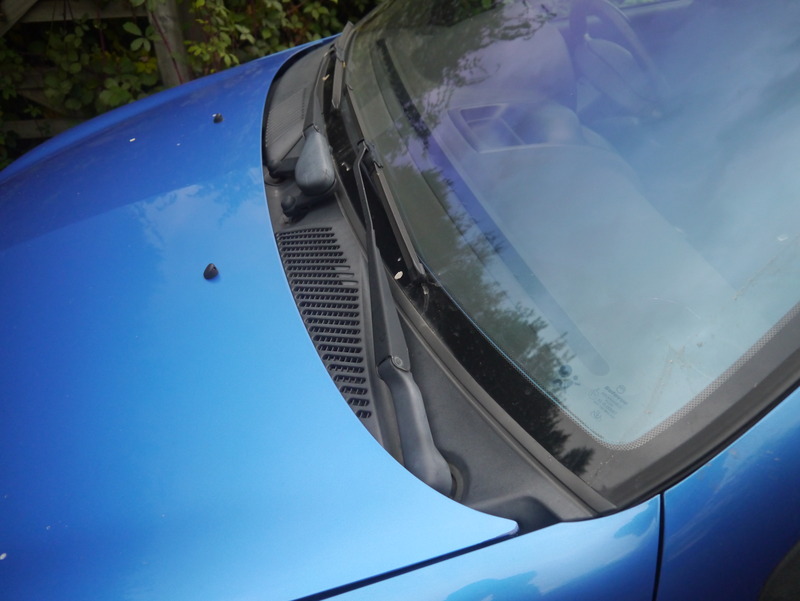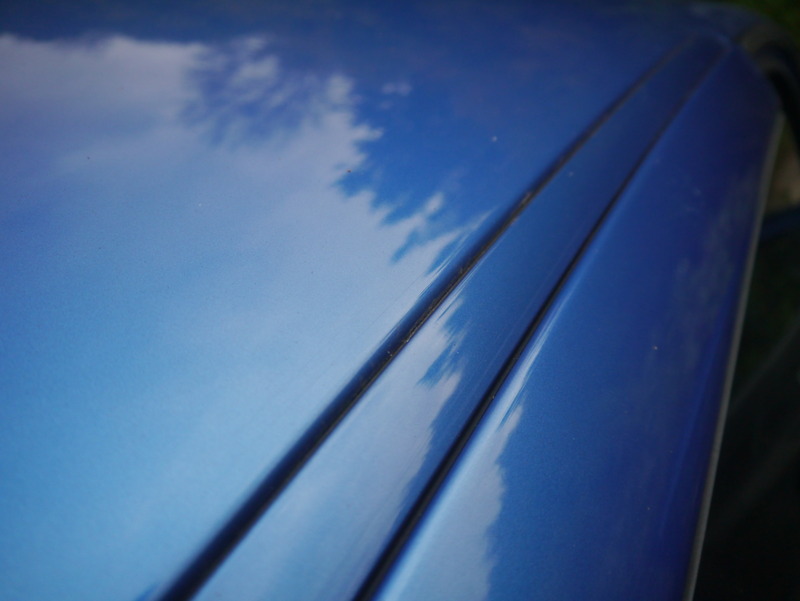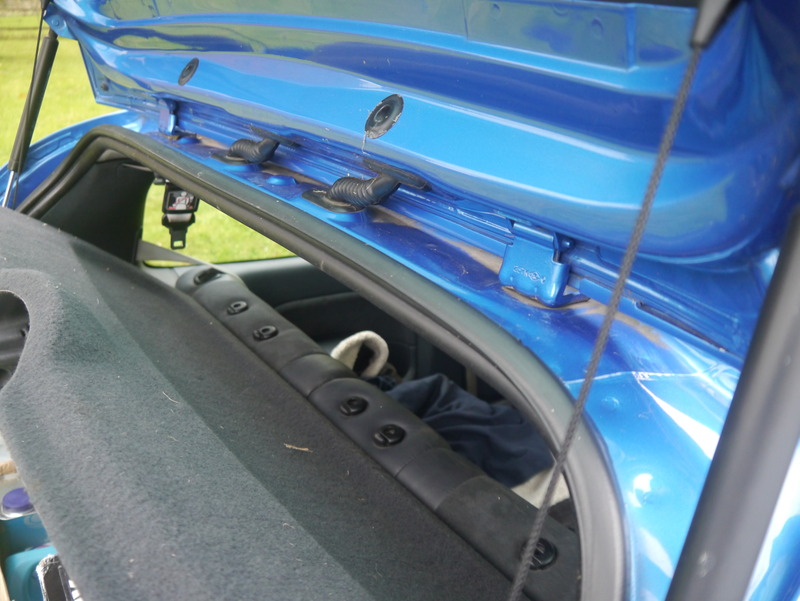 Slightly wonky Milltech - hard to see in this photo but the left tip needs a tweak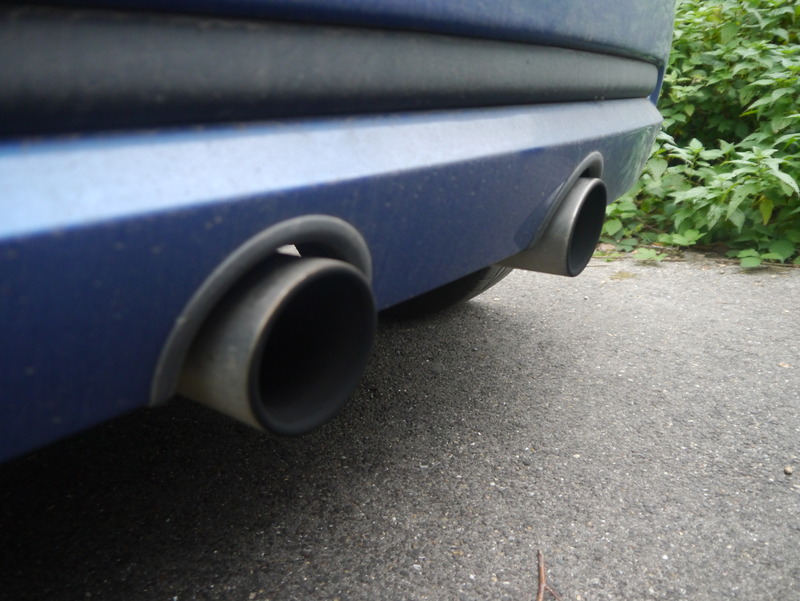 The interior...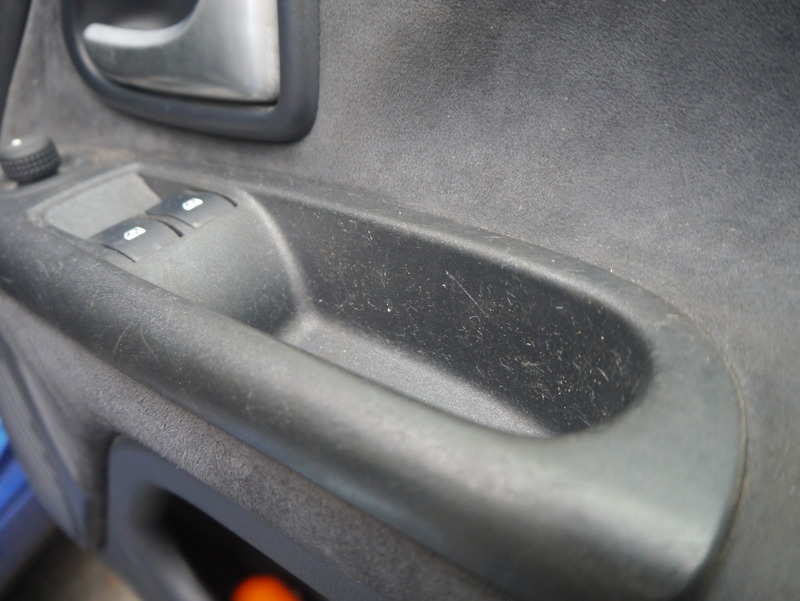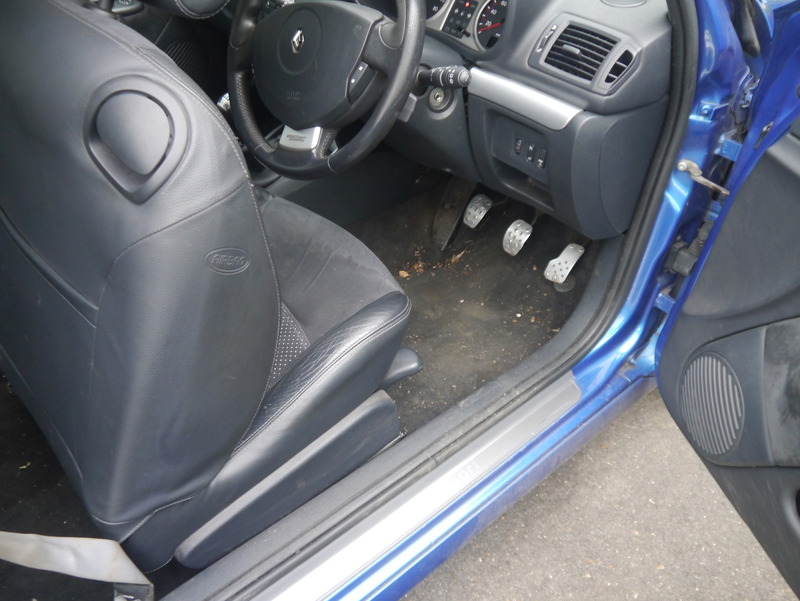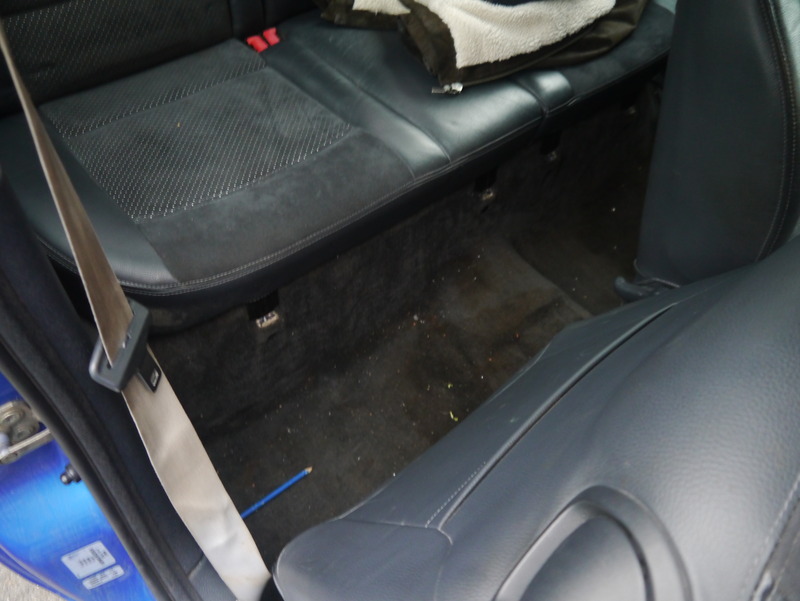 The all important engine bay - needs some detailing and mechanical love in here too.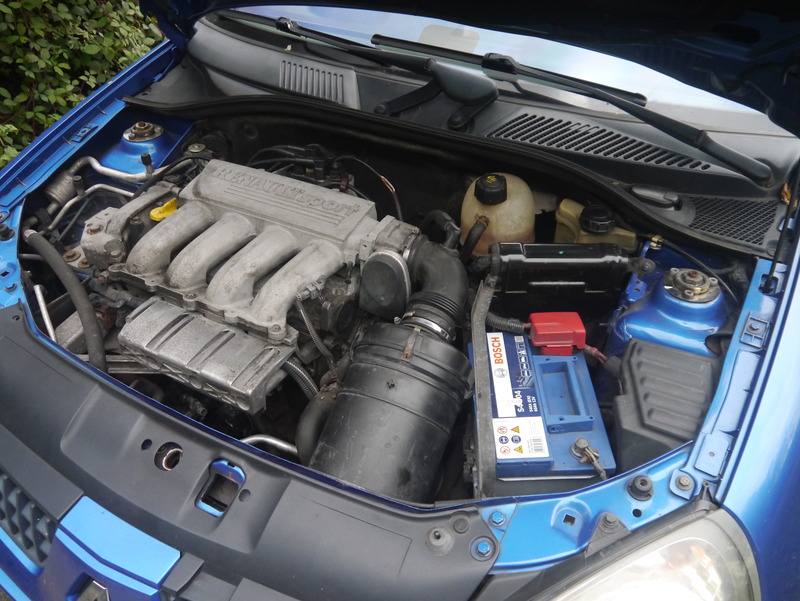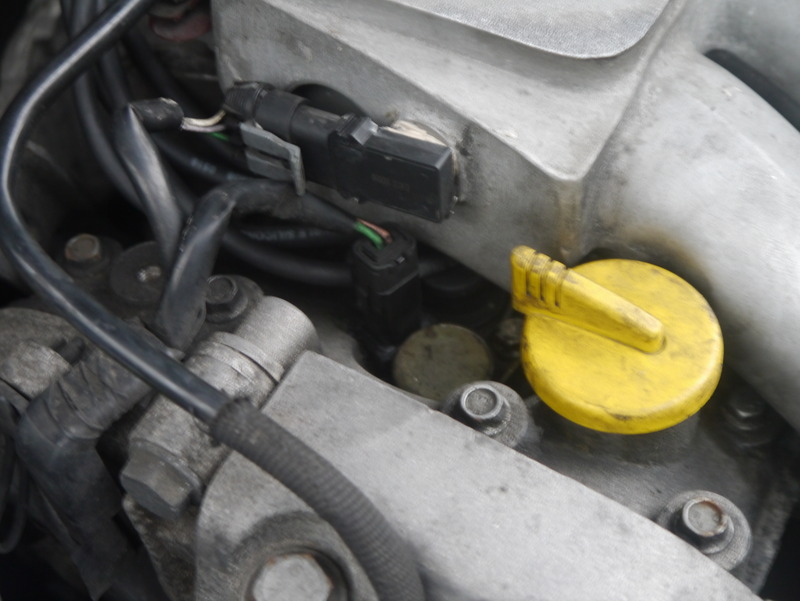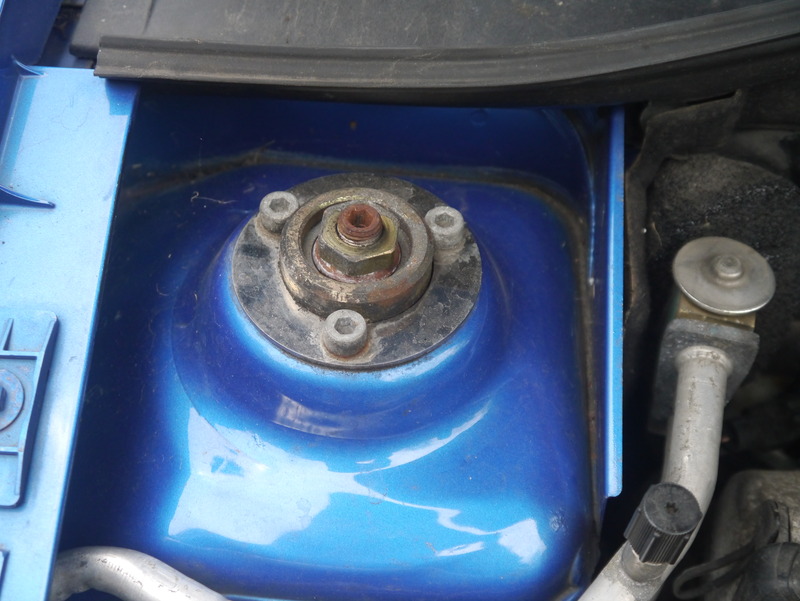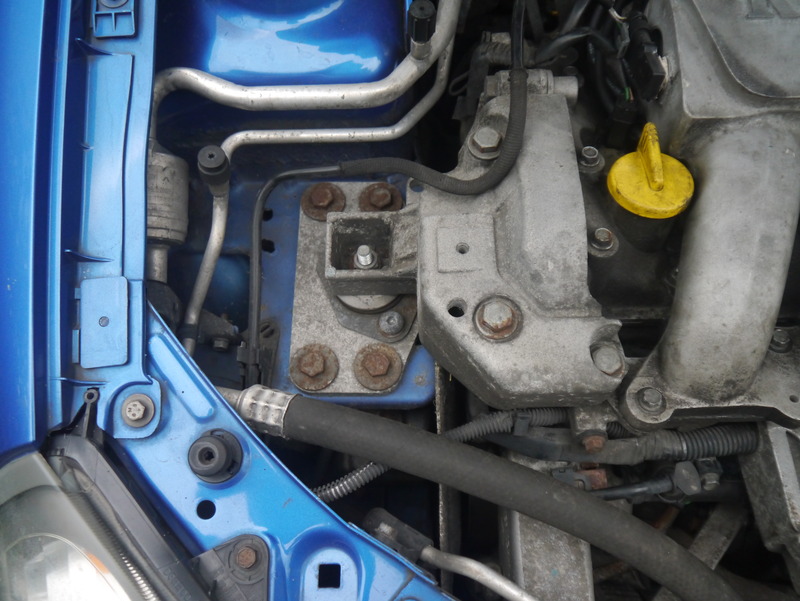 Various little trim clips missing - already ordered to be replaced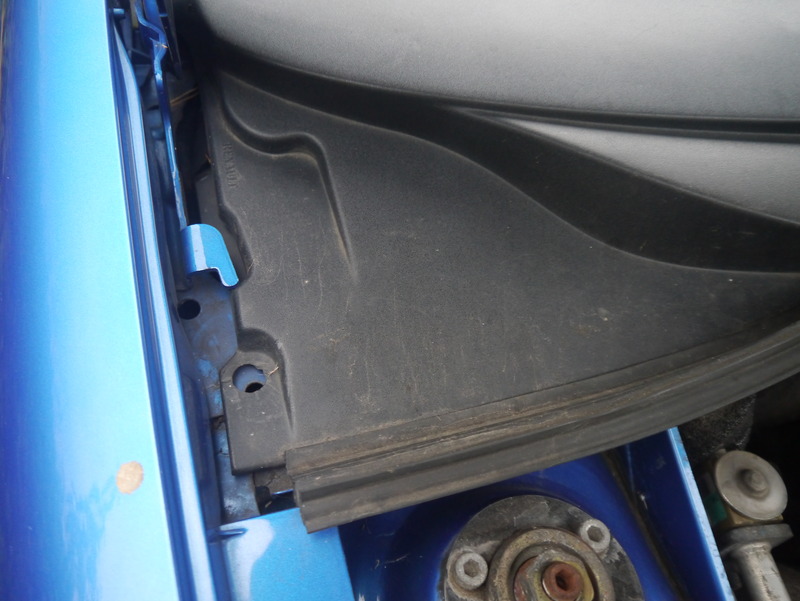 A boot full of parts and detailing gear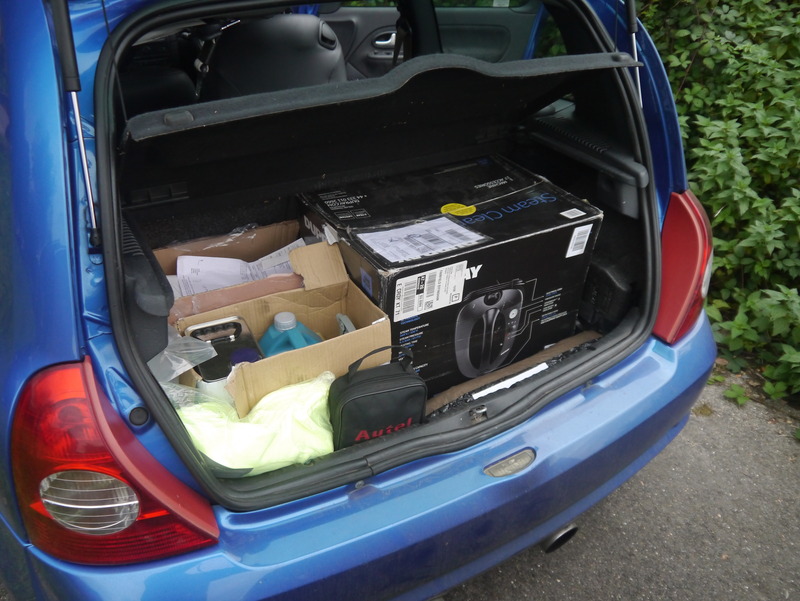 I'll keep you all posted how it turns out!
Daniel