This weekend was the first I've had free and decent weather so I jumped at the chance to give my car it's bi-annual cleanse and reprotection.
I stole my girlfriends fold out table as It makes a brilliant cleaning station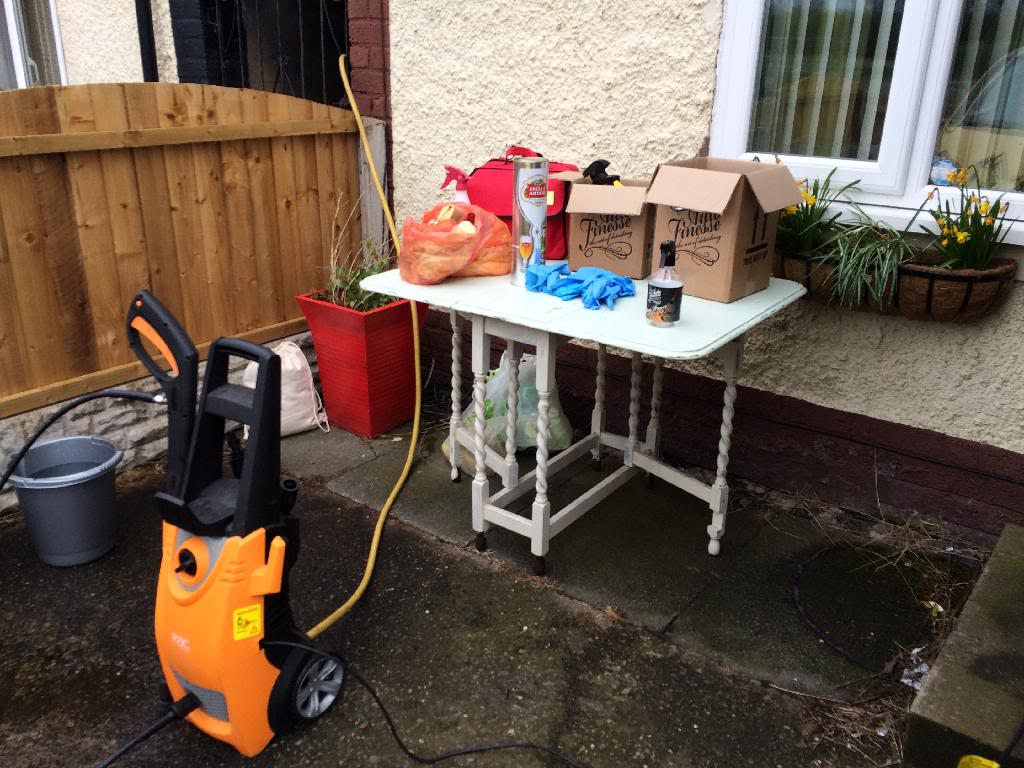 I didn't take any befores as it looked how it did in most of my other cleaning threads.
First up was Auto Finesse Citrus Power. It's a brilliant product and I don't think I could be without it any more. I usually rinse the whole car prior to application but this time I thought I'd try it on half of the car with the surface dry.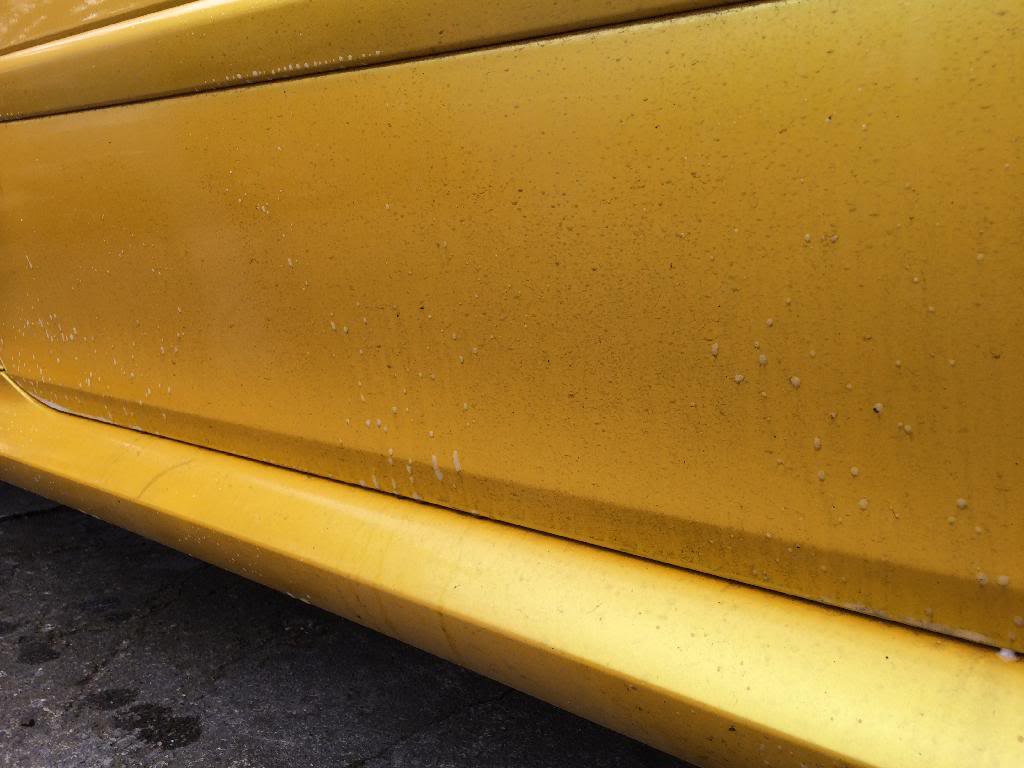 Dry half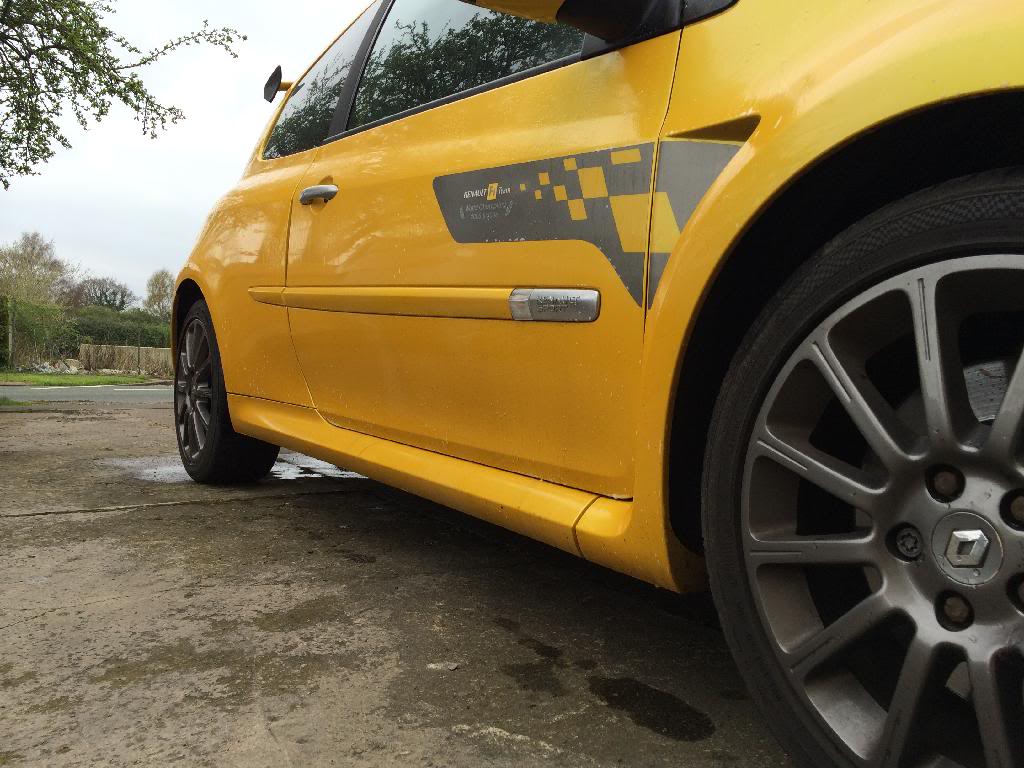 Rinsed half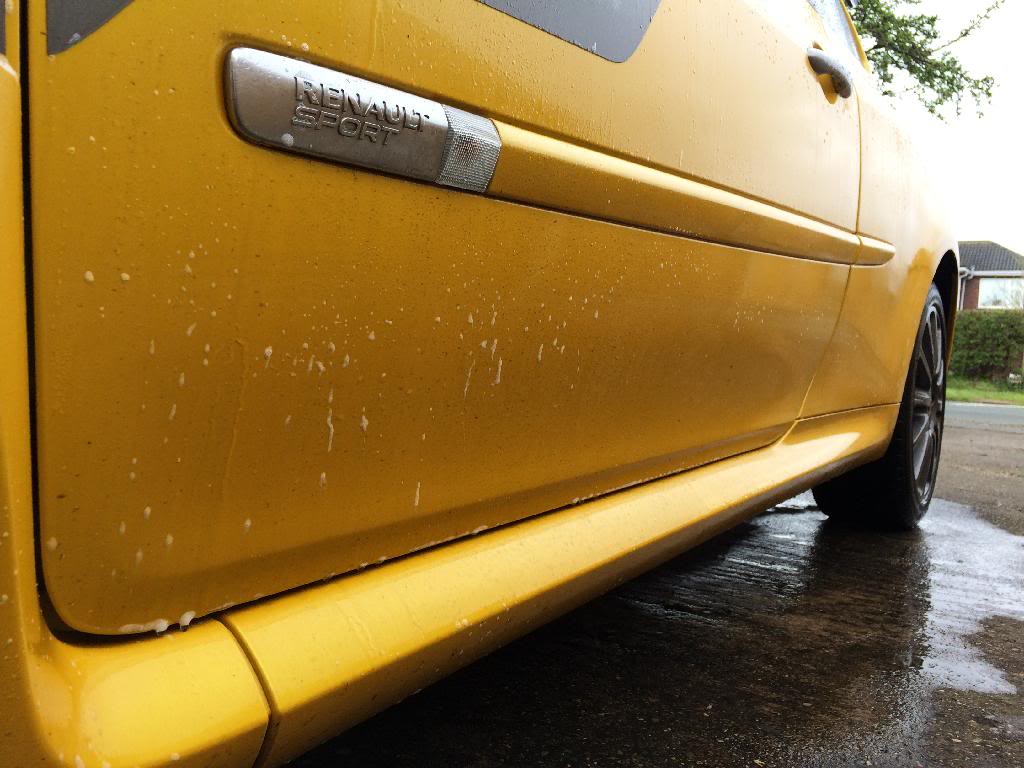 While this was working, I started on the wheels with AutoGlym Clean Wheels... It's nothing impressive, I only used it because I forgot I had a litre and a half of wonder wheels hot wheels.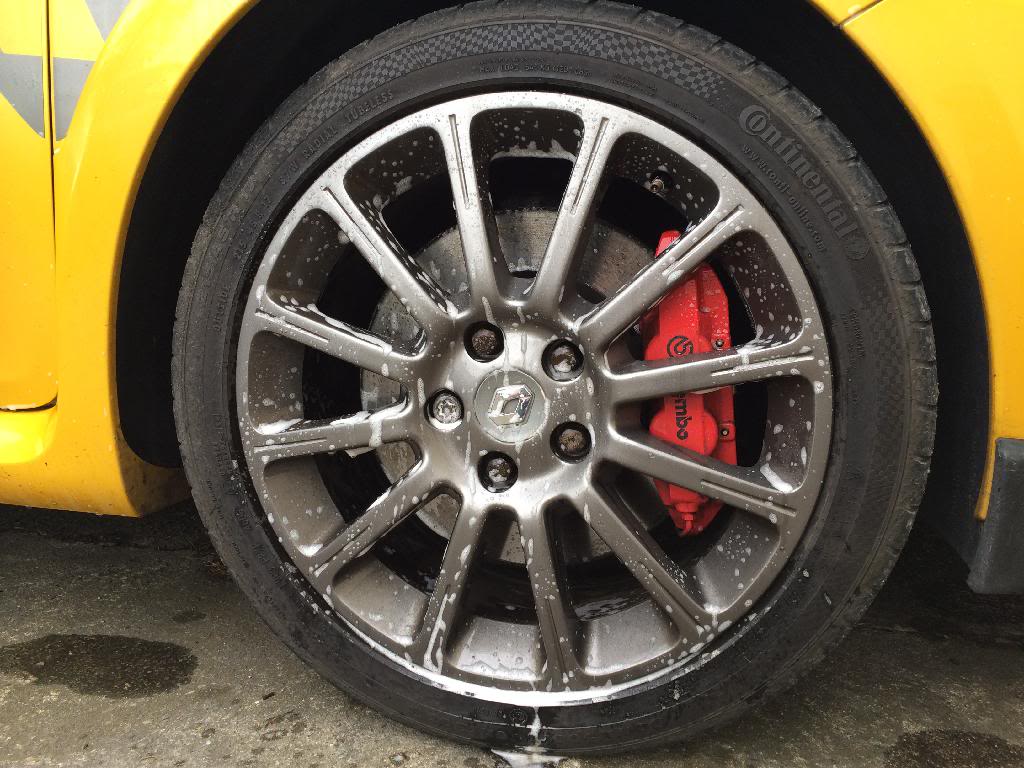 Dwelling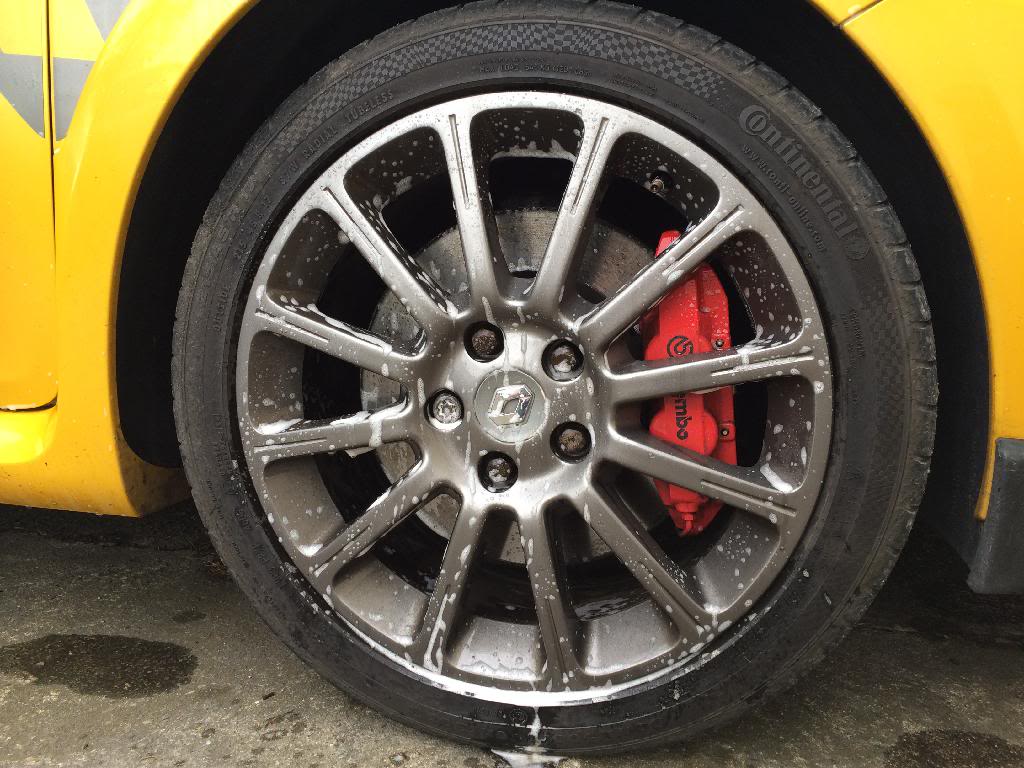 Agitated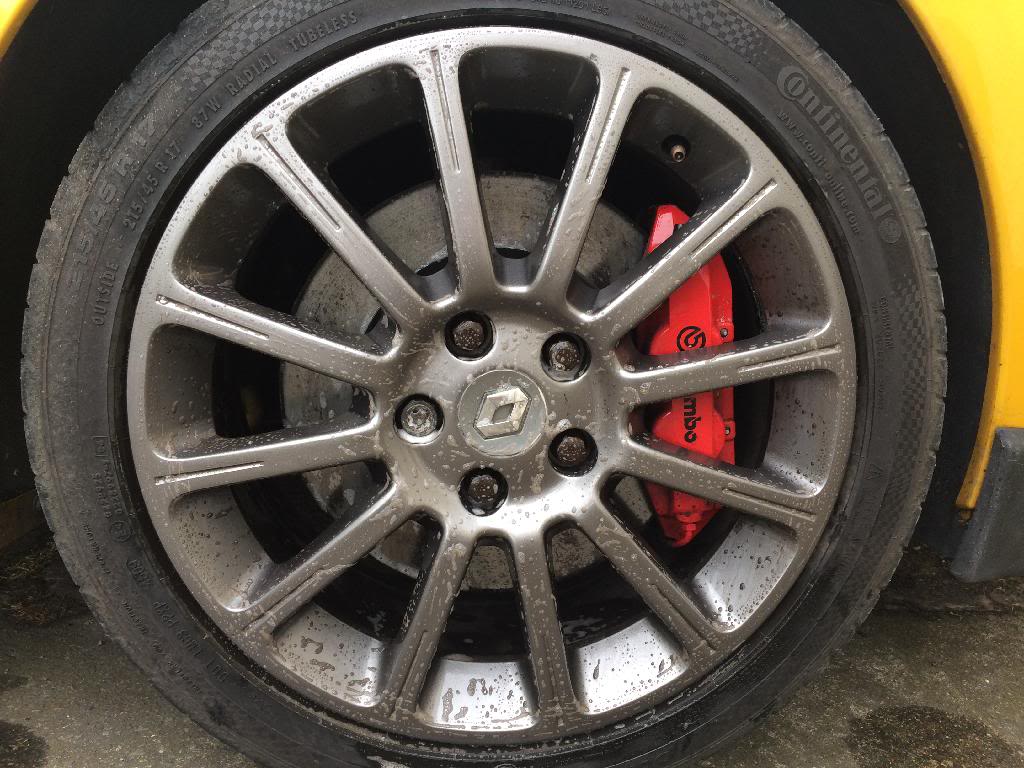 Thanks to the application of tough coat a while ago, CW didn't have much work to do.
I continued on to pressure wash CP off.
Wet half, left a bit behind.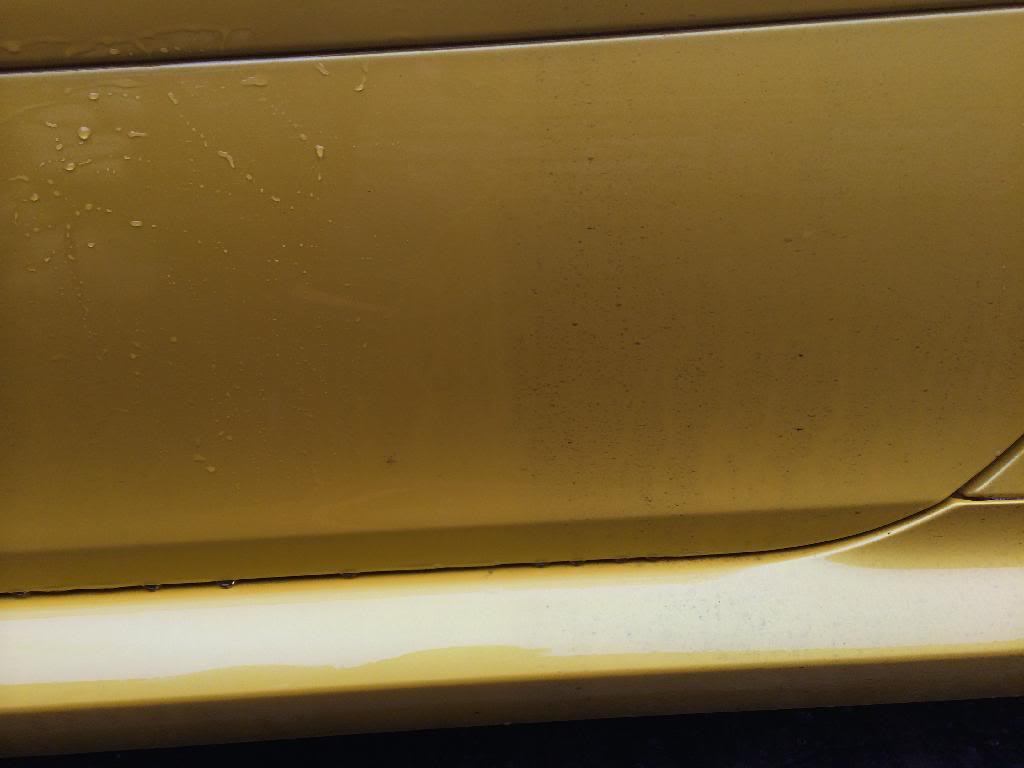 Dry half, surprisingly took a bit more off.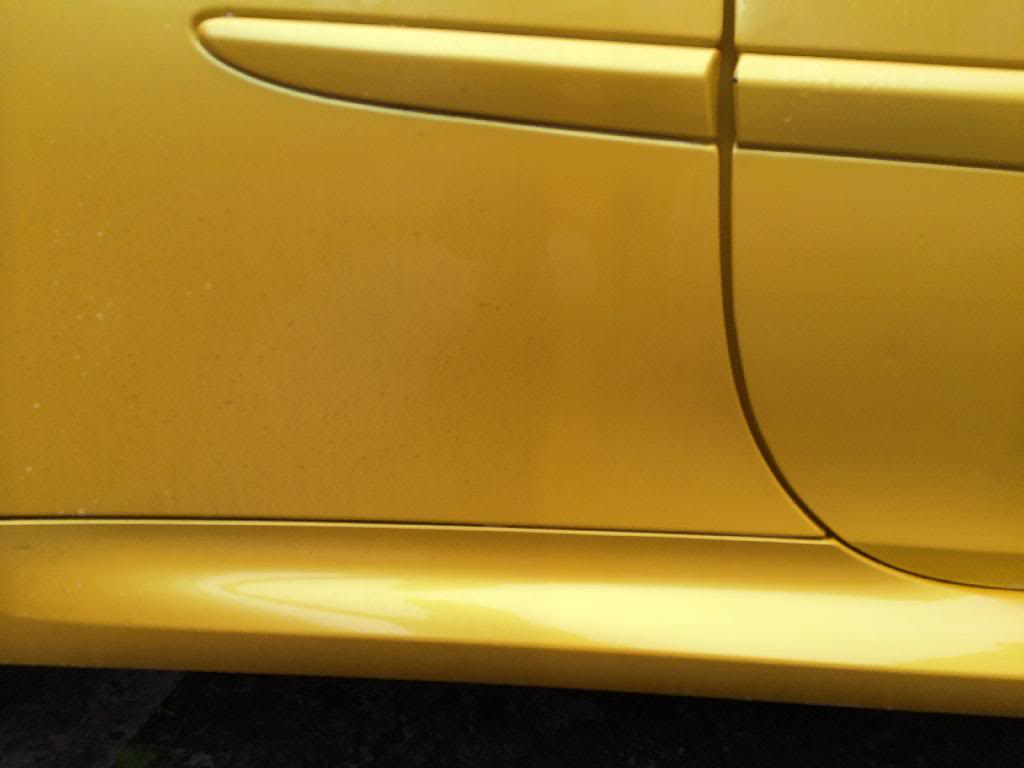 But I wouldn't recommend this in warm weather, I can see it drying on and being a waste.
Onto Auto Finesse Lather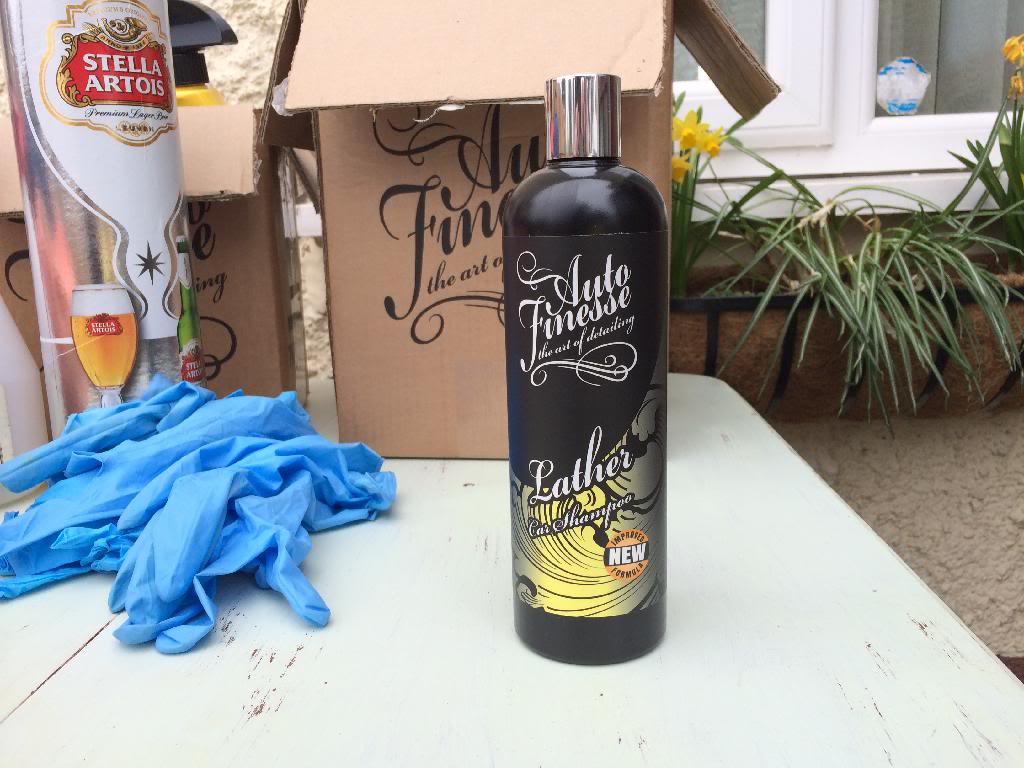 I got a bit carried away so didn't get any pictures of its foamy goodness. It's such a lubey shampoo and foams up incredibly well. The smell isn't amazing but that's probably just me.
Rinsed off leaving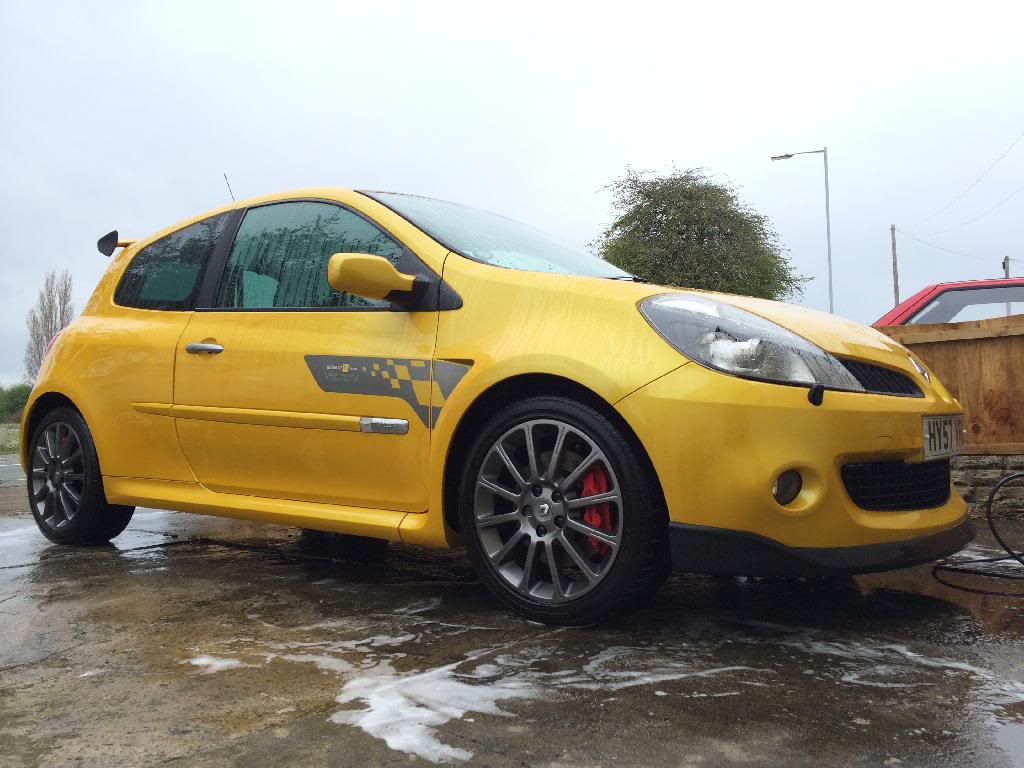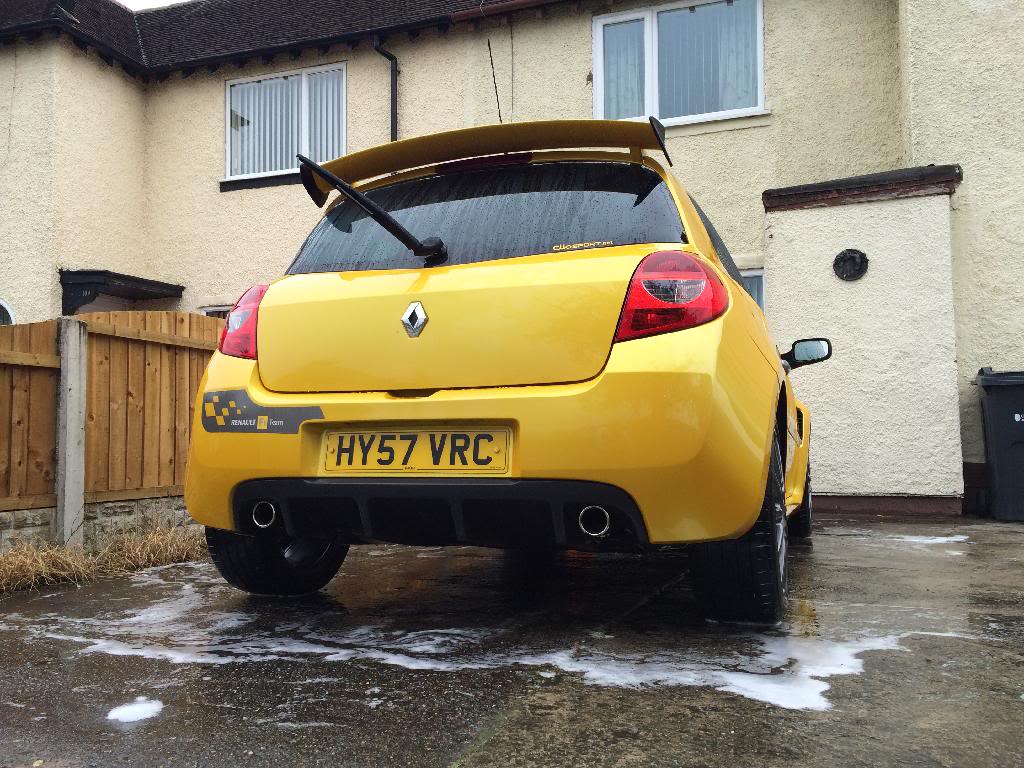 The remnants of
Auto Finesse Spirit
. Not bad considering it was applied in November! Am I right in thinking this is still protecting the paint?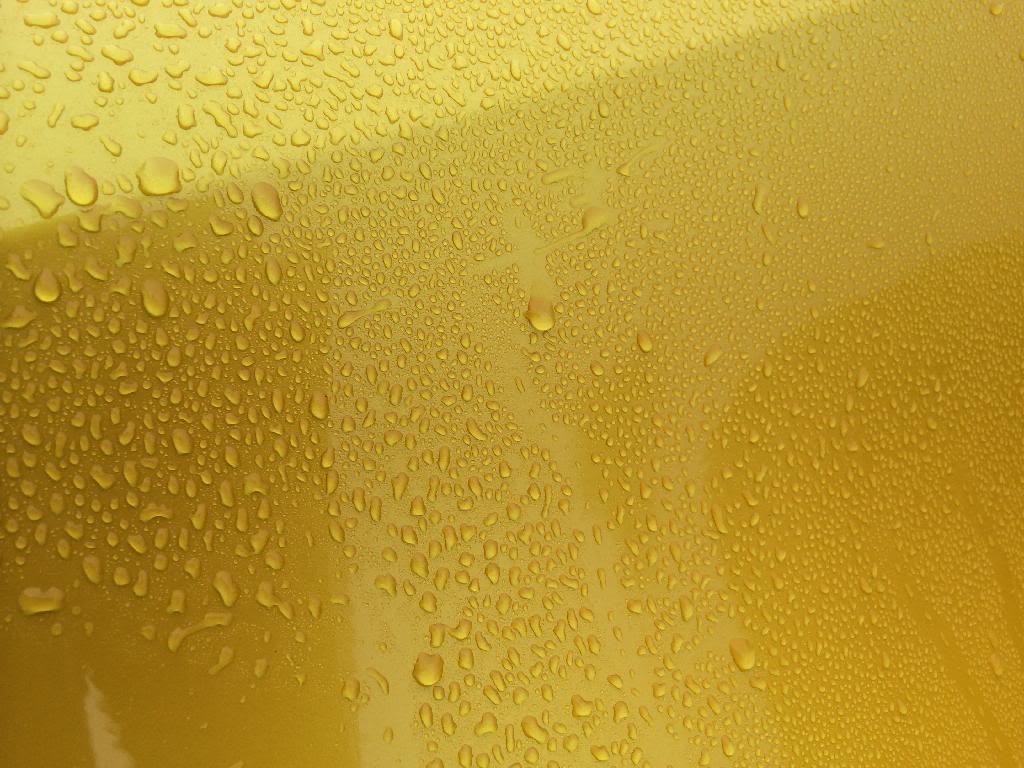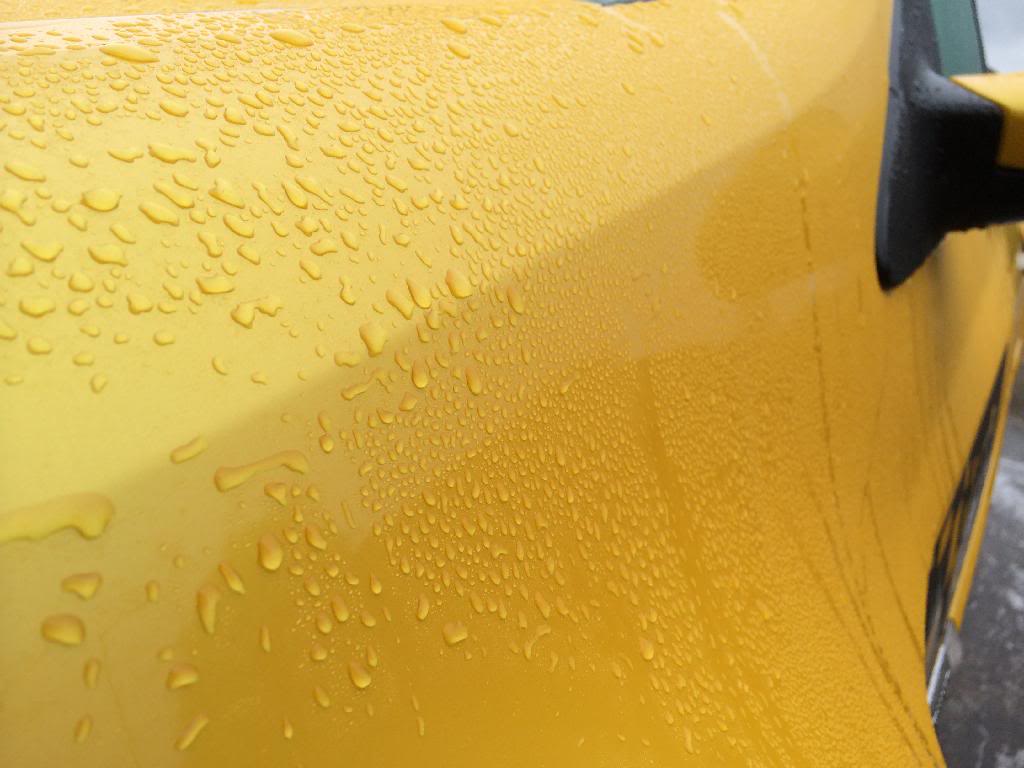 Wheels rinsed.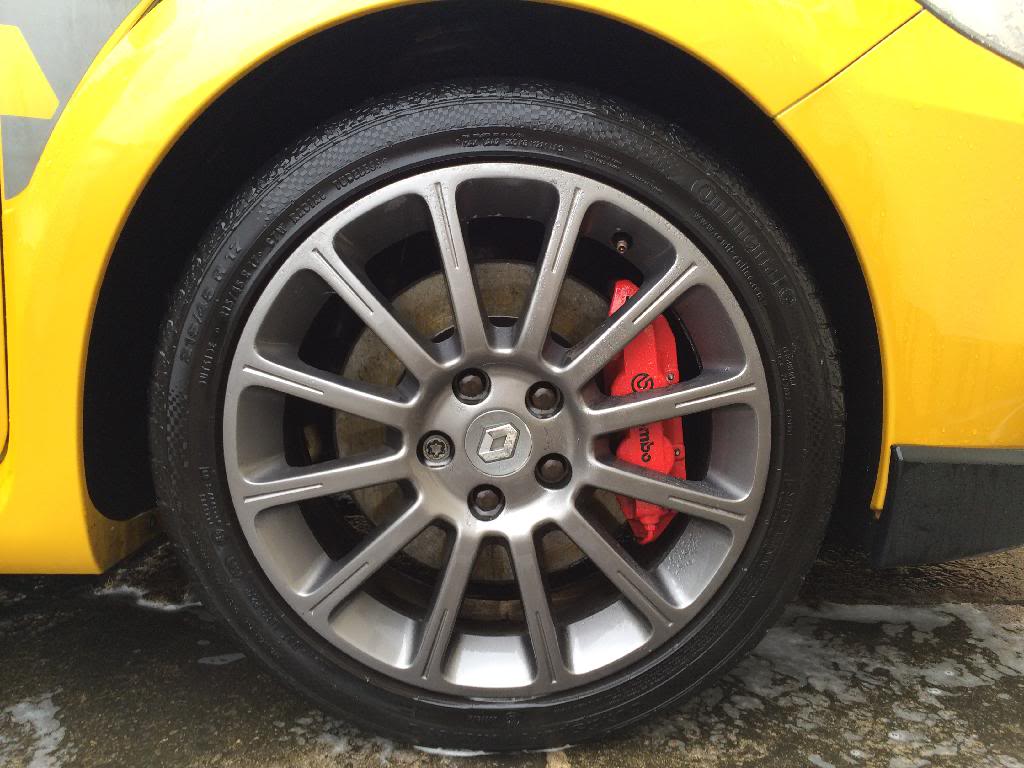 Up next; TARdis... Stole some gloves from work as I'm sick of getting this and ironx on my hands.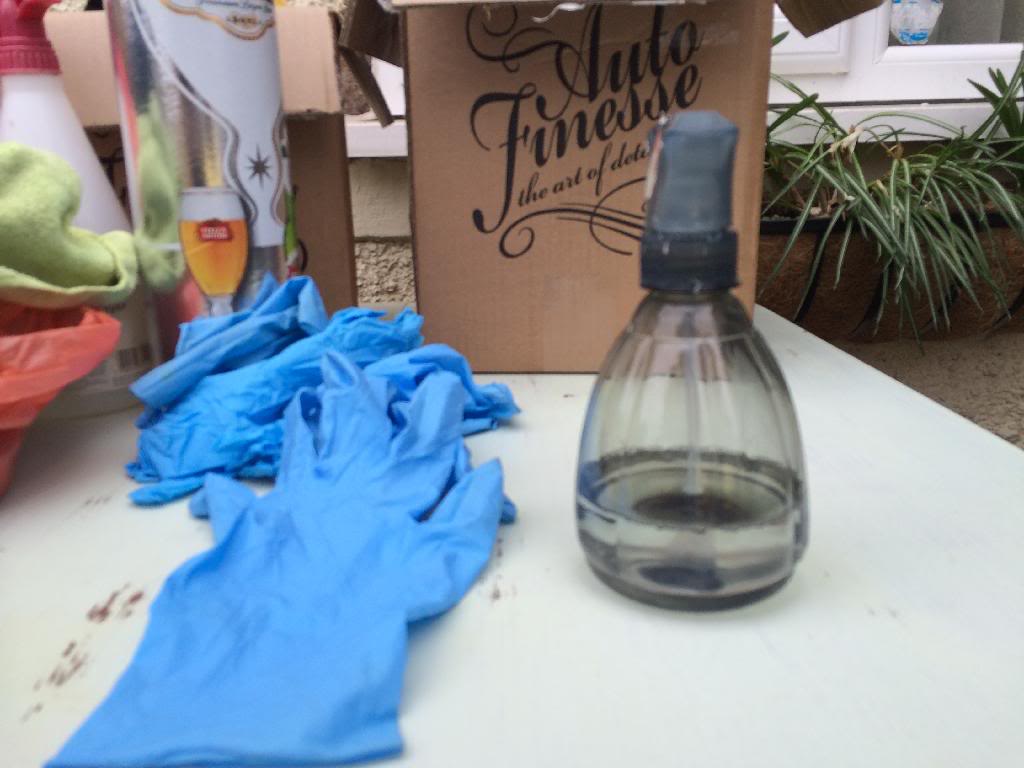 Tar spots were isolated mainly to the doors behind the front arches, in front of the rear arches and odds and sods on the rear end.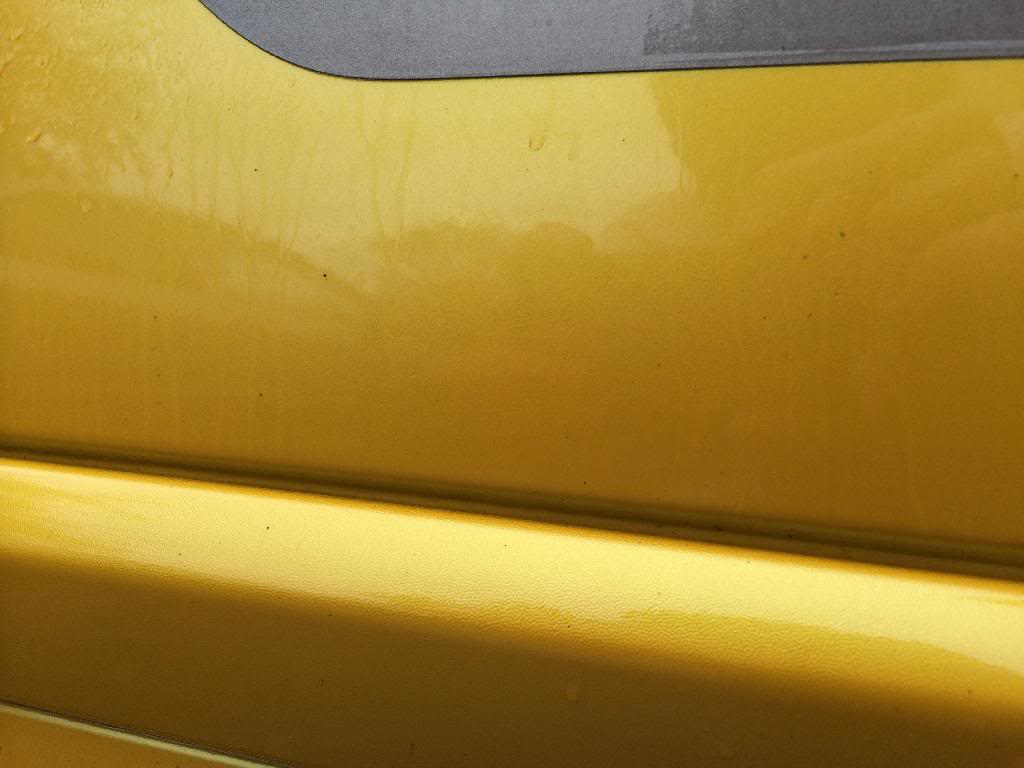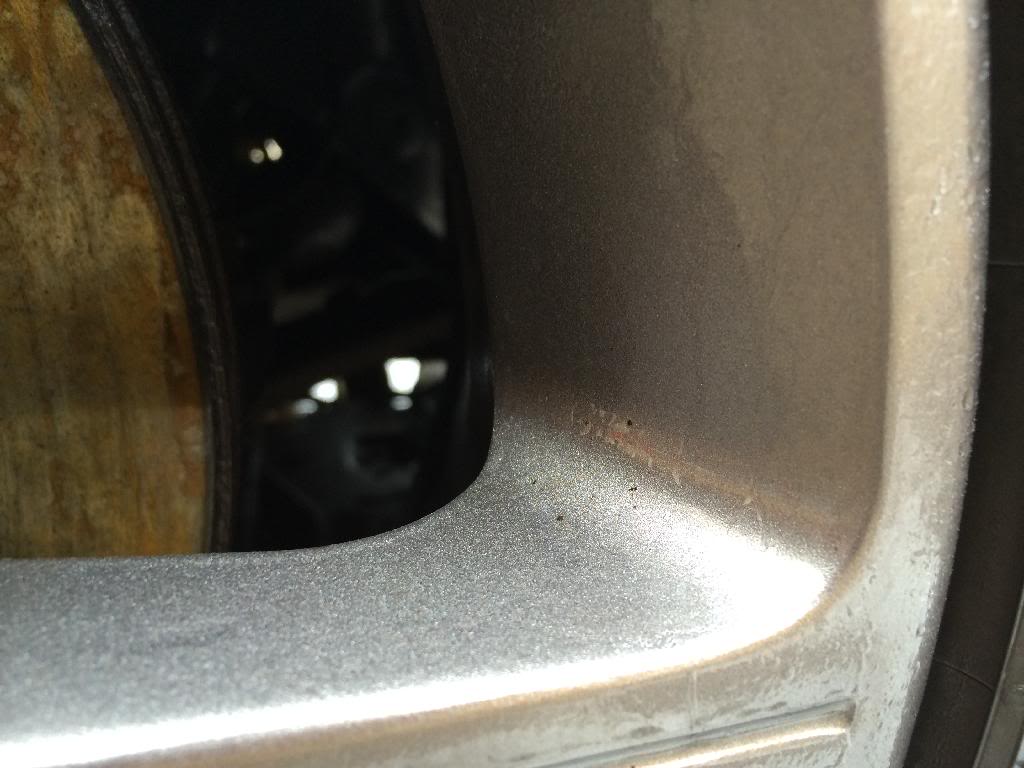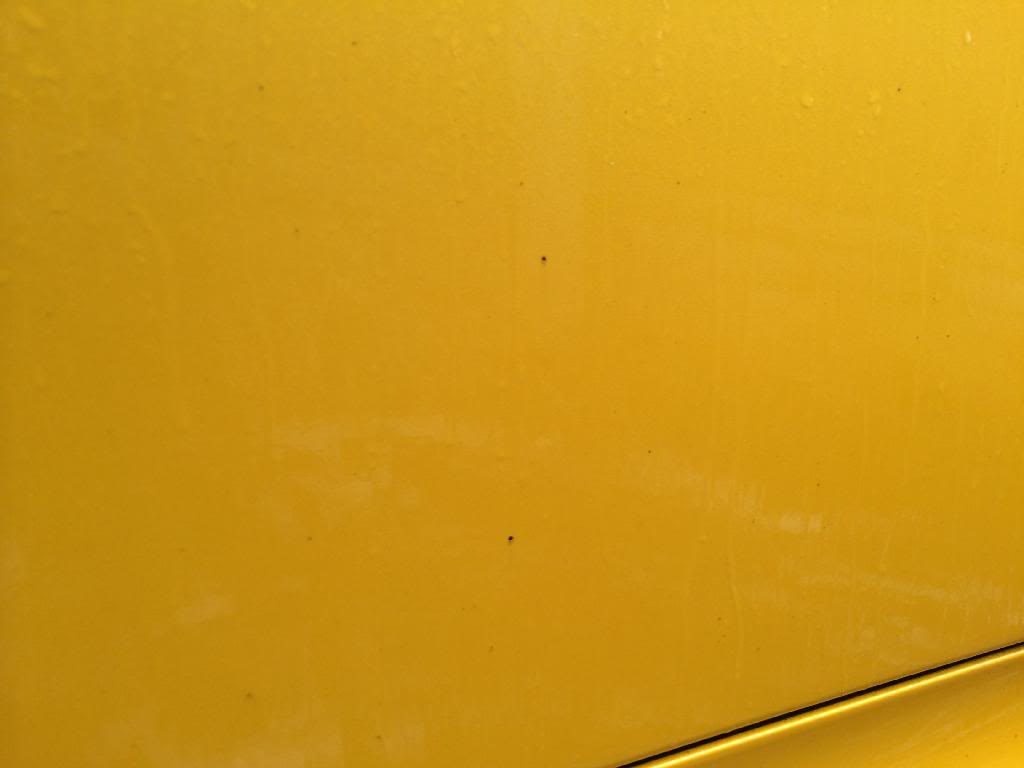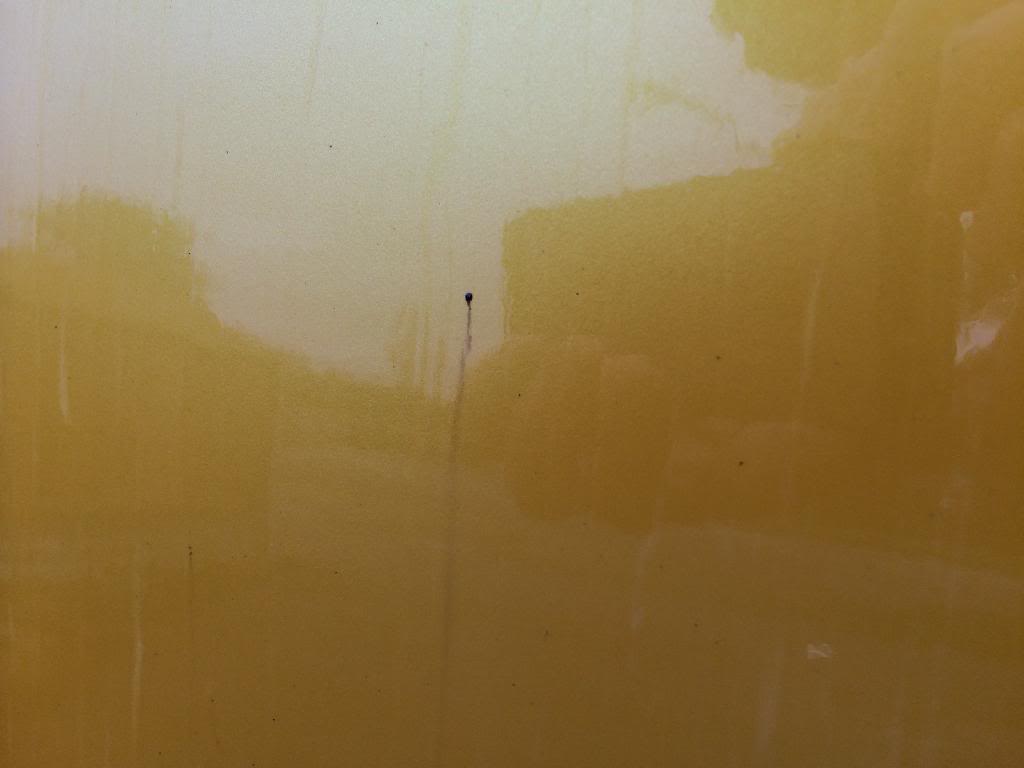 It took a couple of hits to break down the bigger bits and I agitated it with a damp microfibre.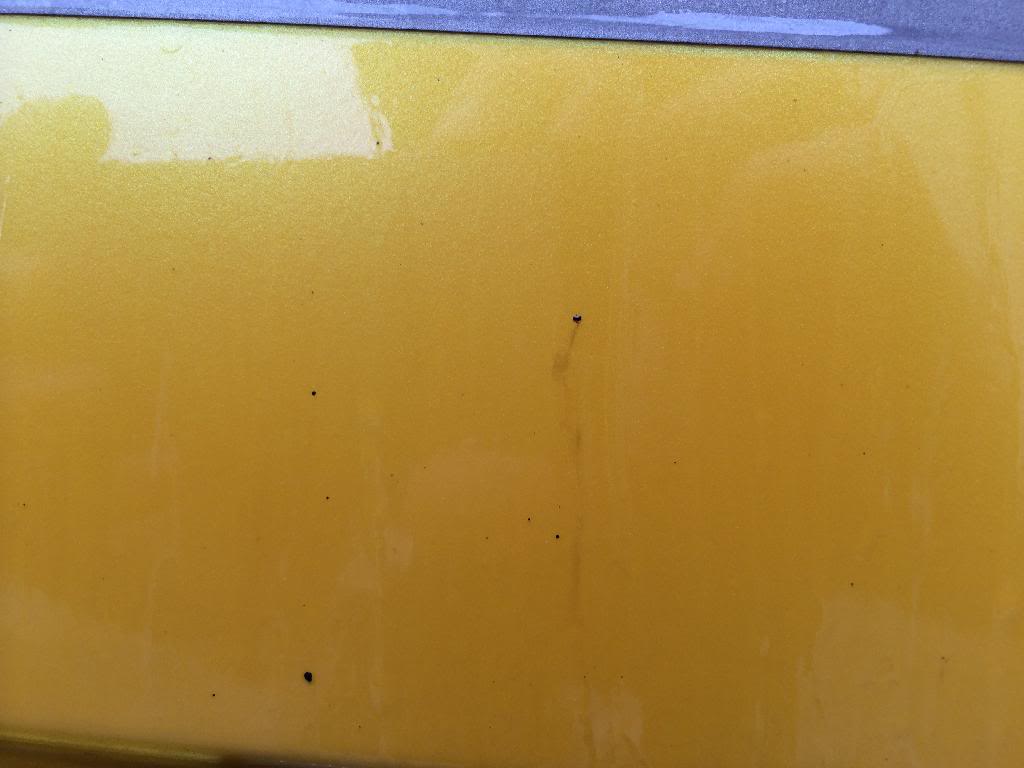 Onto Iron x. Soooooo glad I had gloves. So very glad.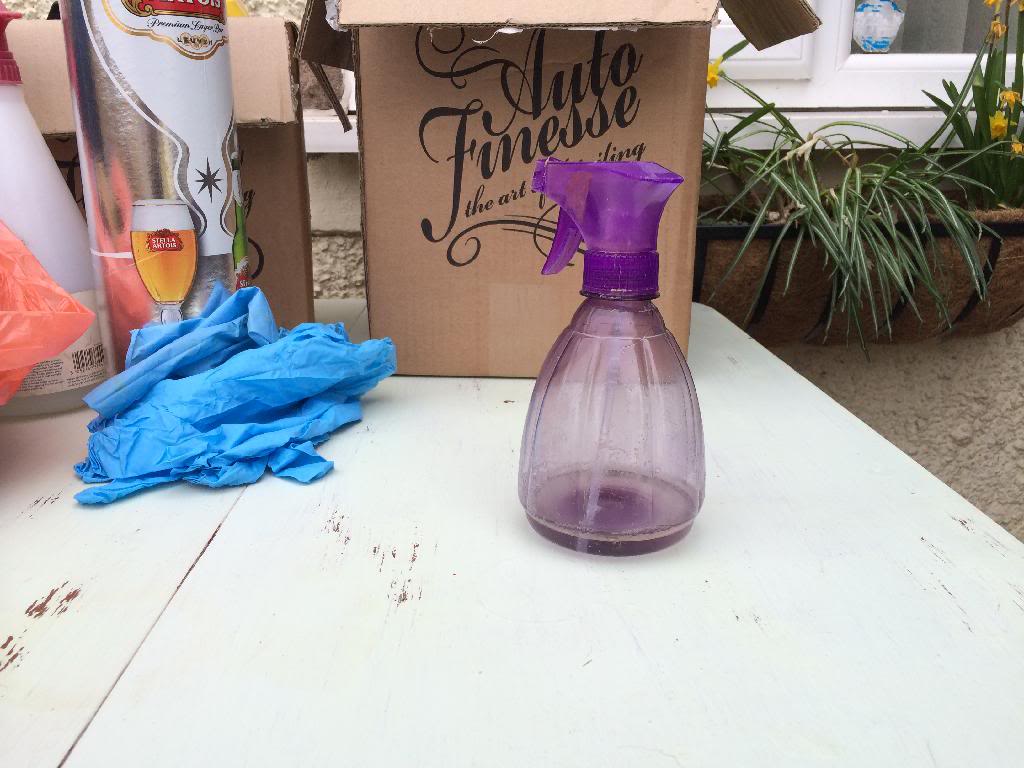 Surprisingly, not much iron fallout (compared to the last hit before applying Spirit). Very impressive protection over winter.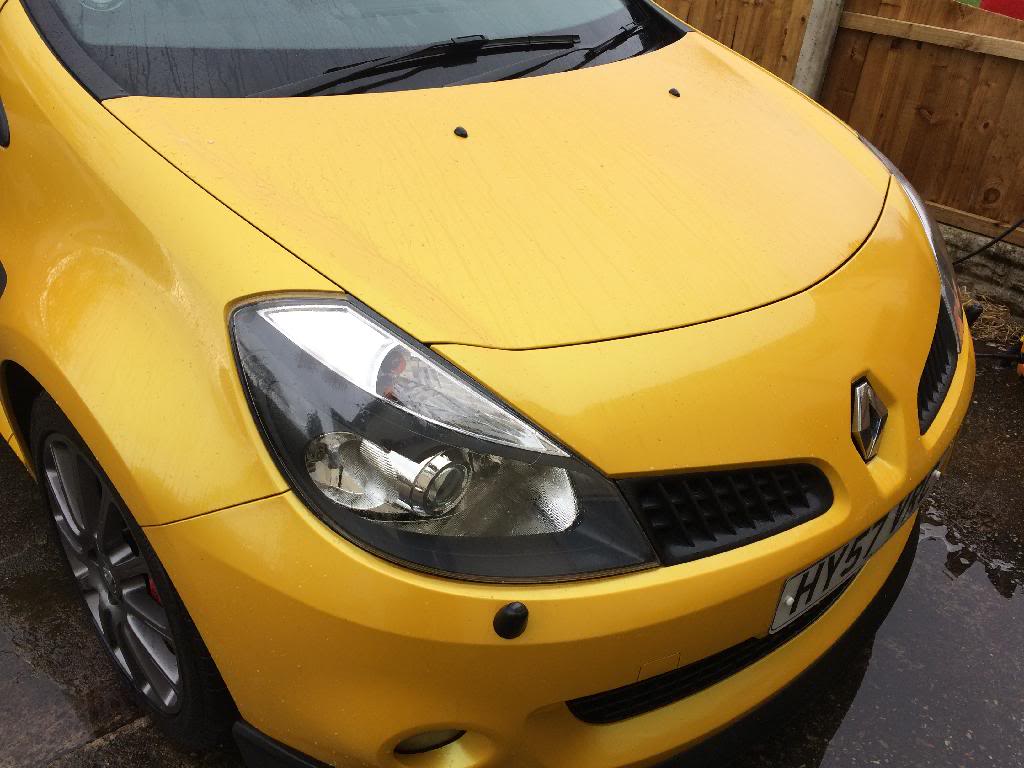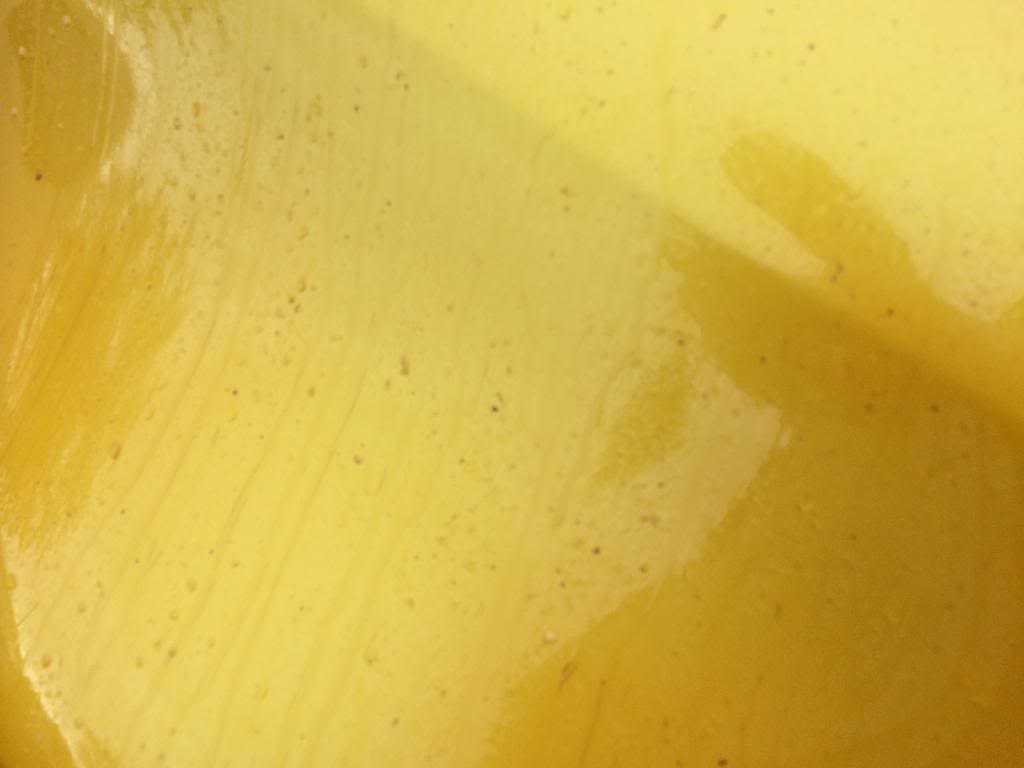 I then moved onto removing the last of the contaminants with some clay, I ran out of lube so used Auto Finesse Finale, such a nice smell.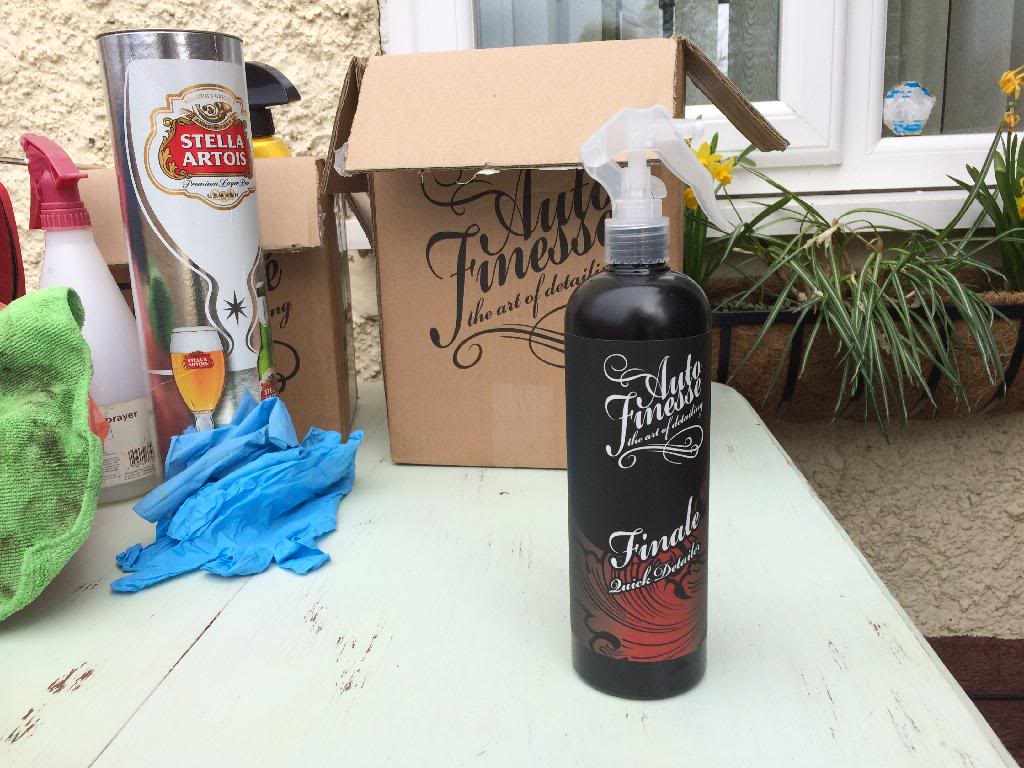 I was shocked at the state of the bonnet.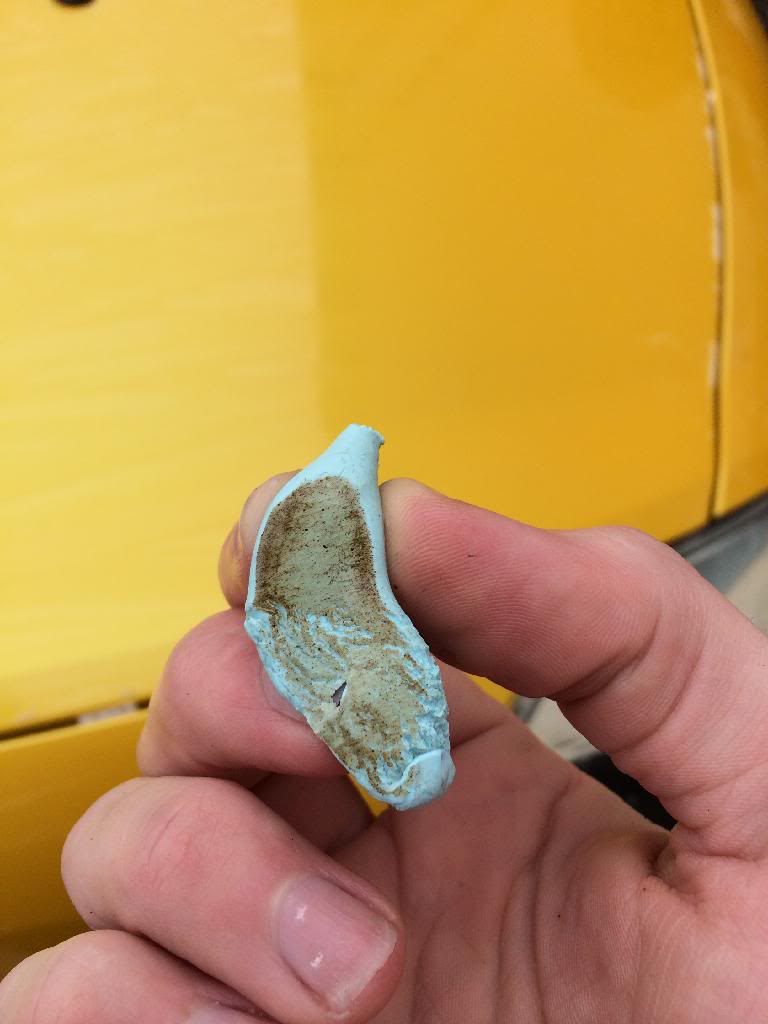 The rest of the car wasn't too bad so I skipped pictures.
Quickly dusted with Finale then rinsed with the pressure washed minus the lance.
Nice clean paint.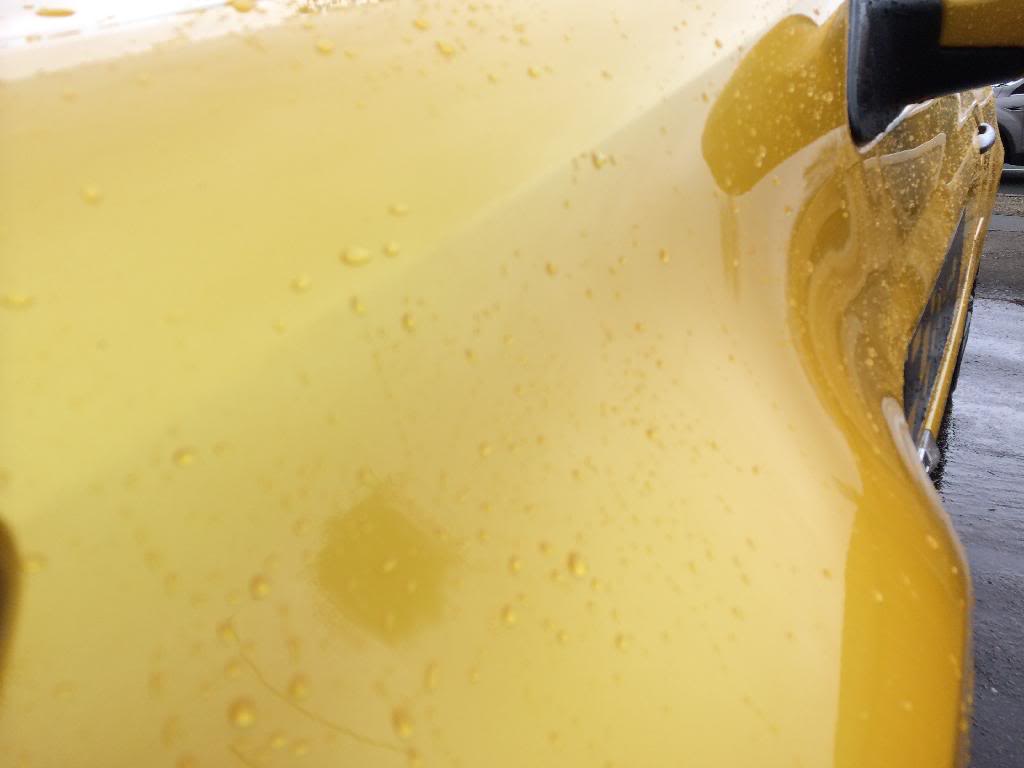 And dried.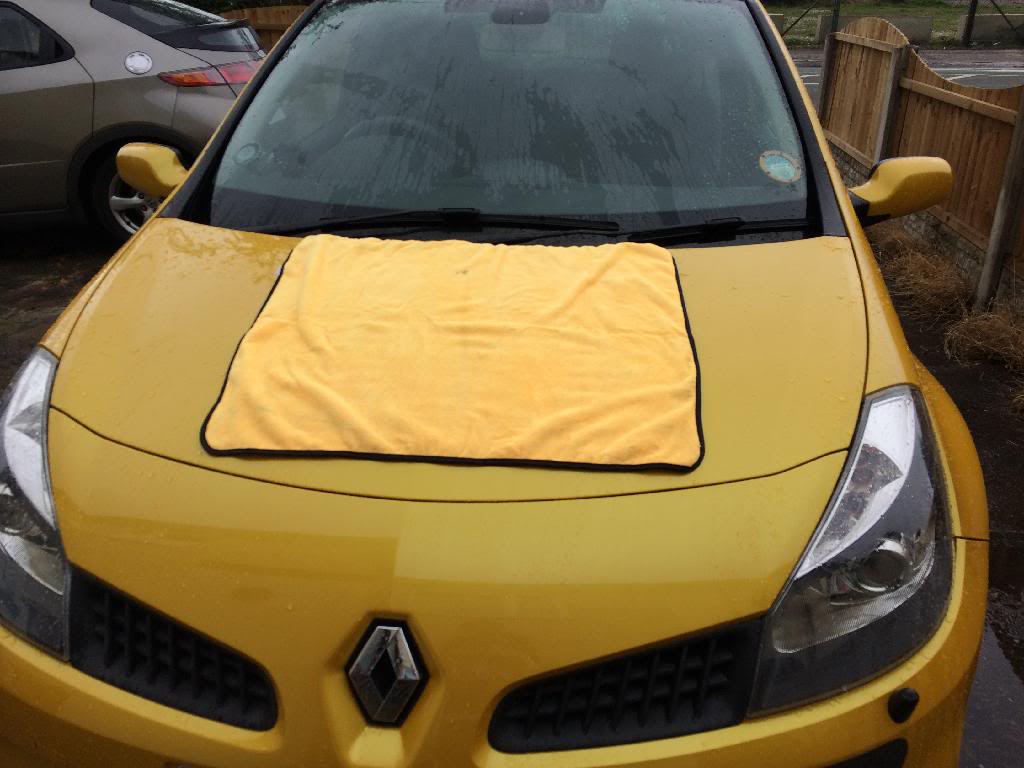 I've been waiting to use Tripple for a while now.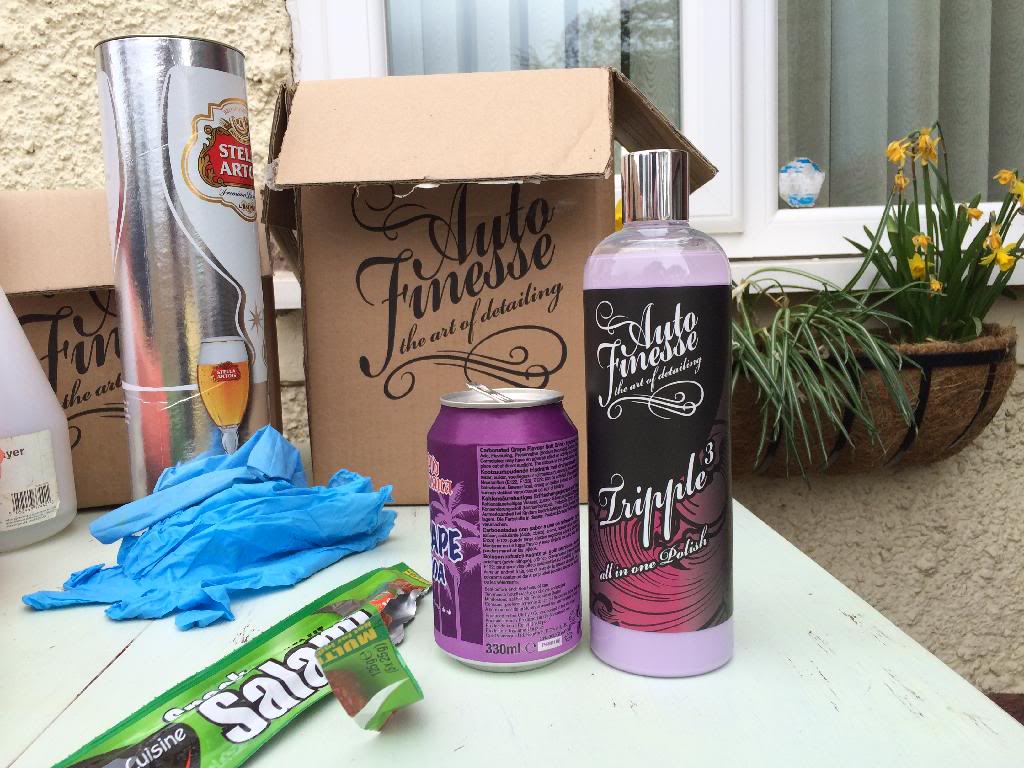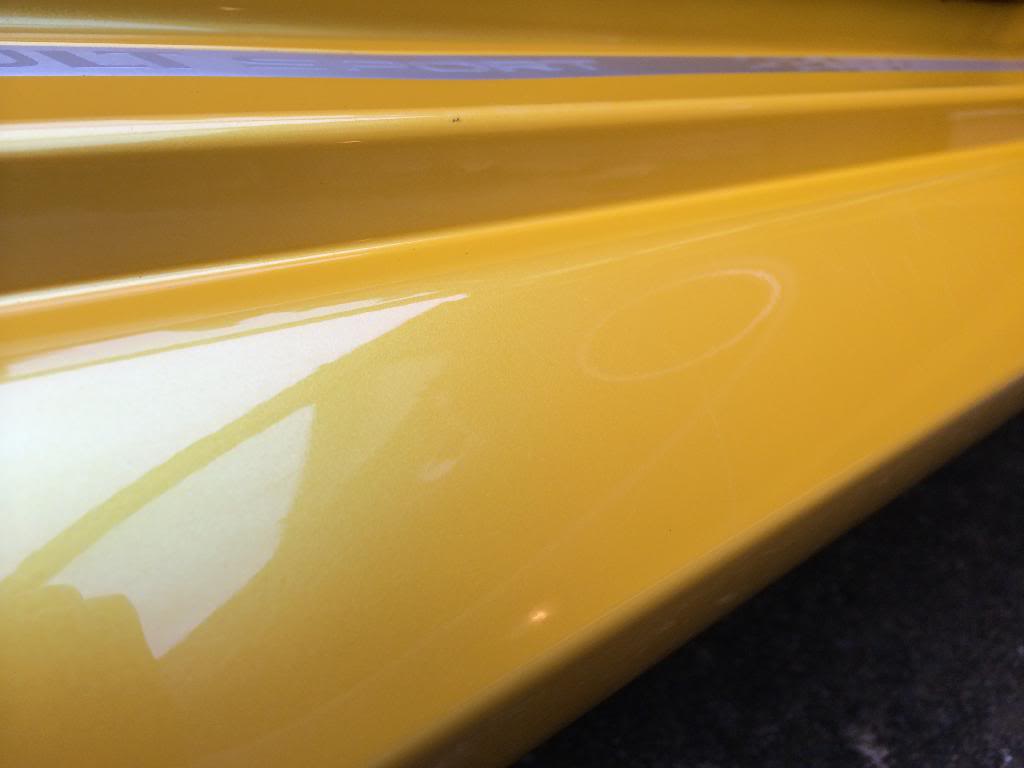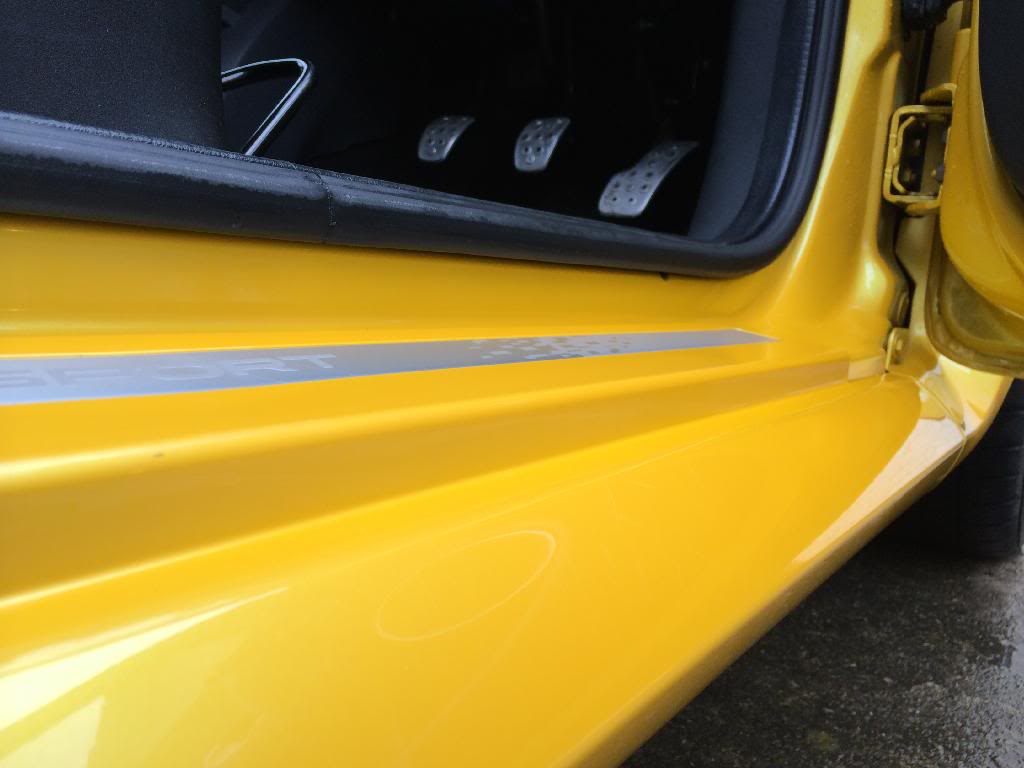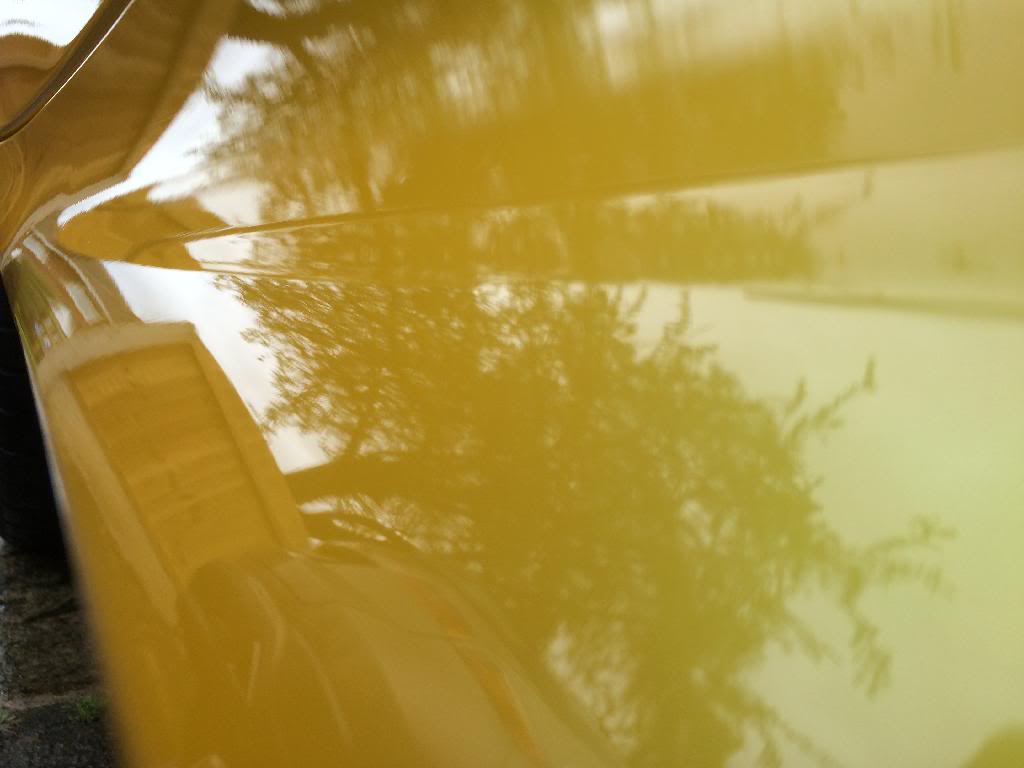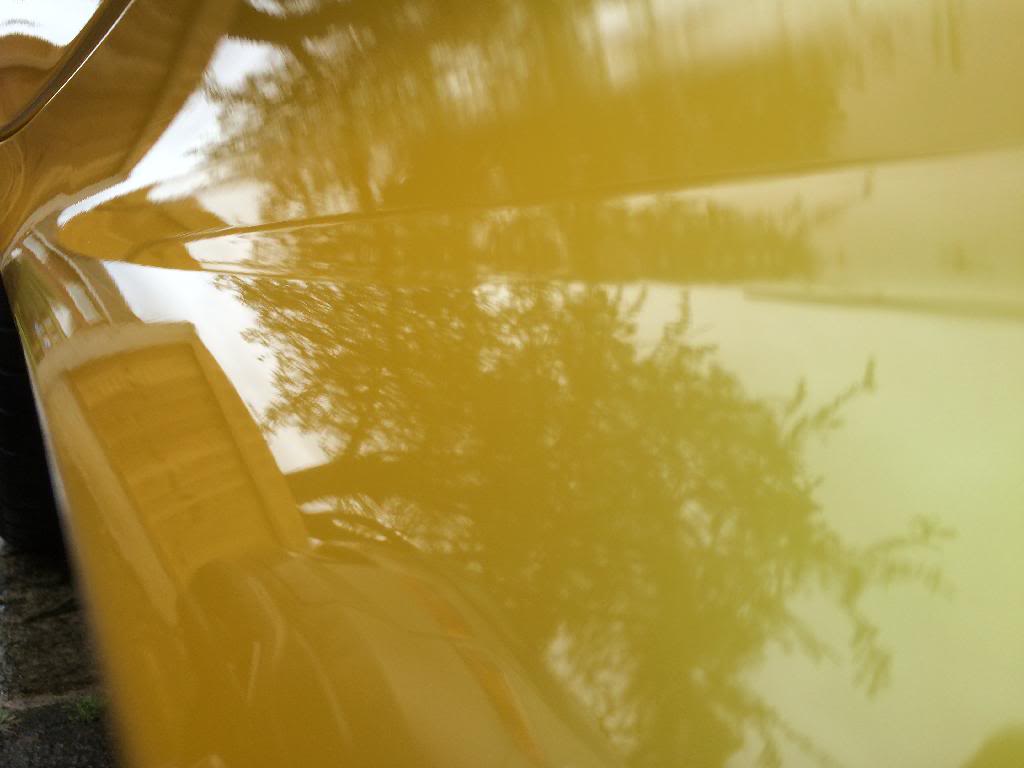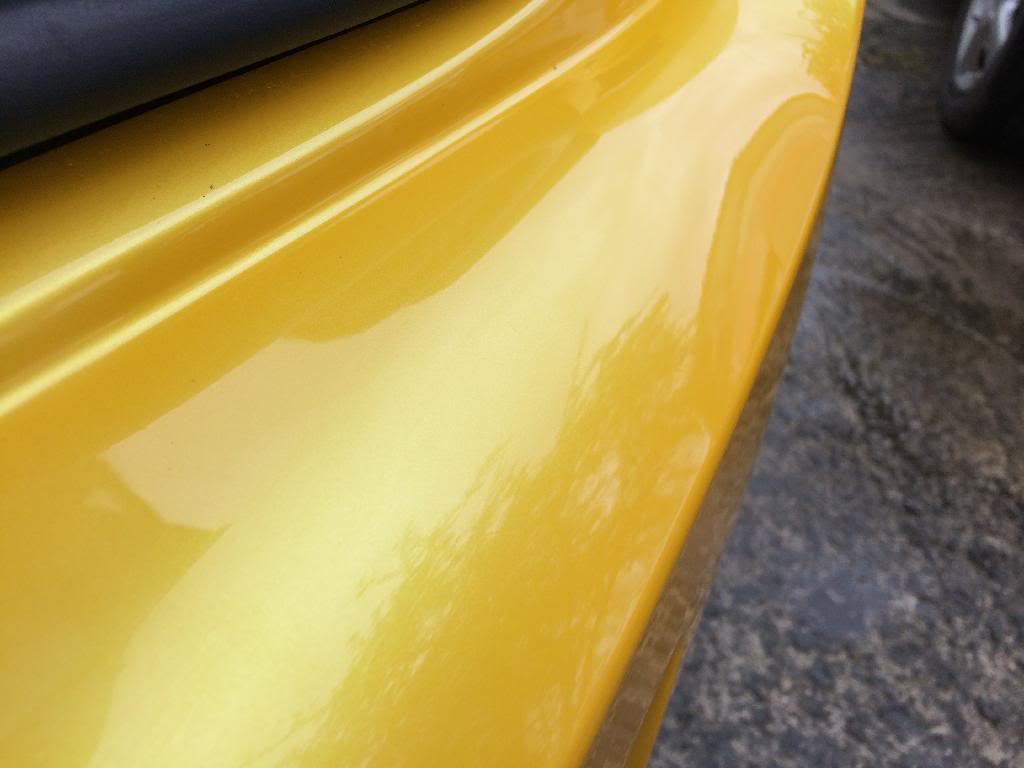 ...love it.
Showing the texture in Liquid Yellow beautifully.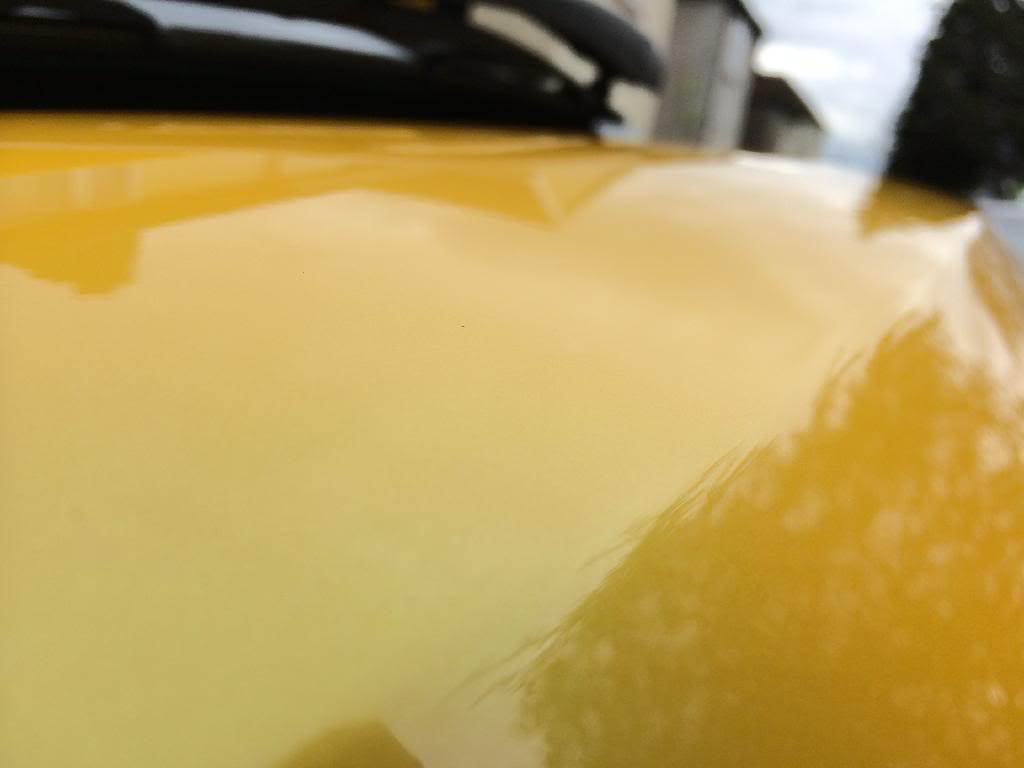 After polishing and buffing it off I got the
Auto Finesse
Rejuvenate out to lay down a base for Desire.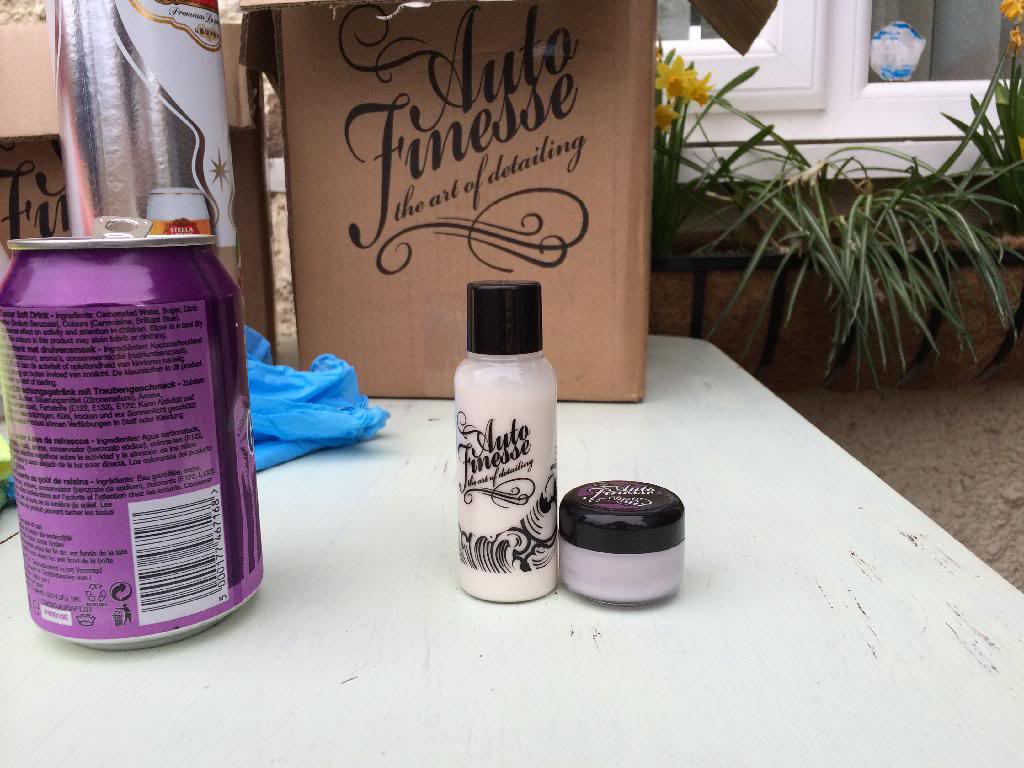 Now, rejuvenate has a smell and consistency of emulsion, couldn't shake the thought that I was sent the wrong bottle... But carried on anyway.
It's a very nice product to use, very easy on and off.
I was over the moon with the state of the paint.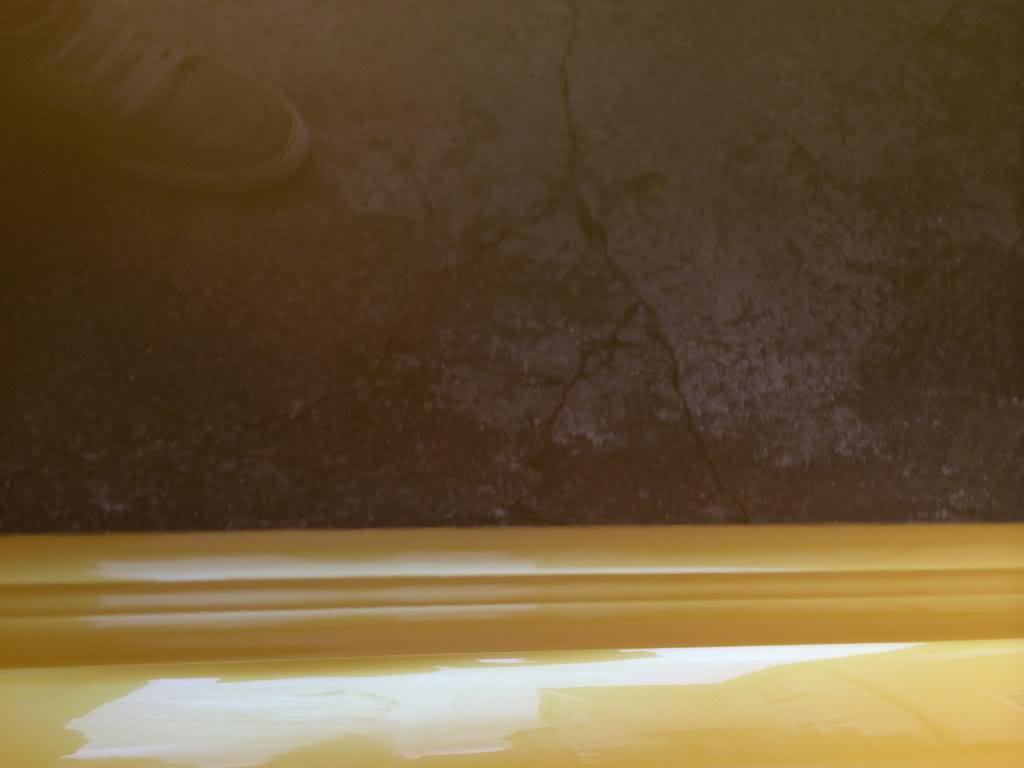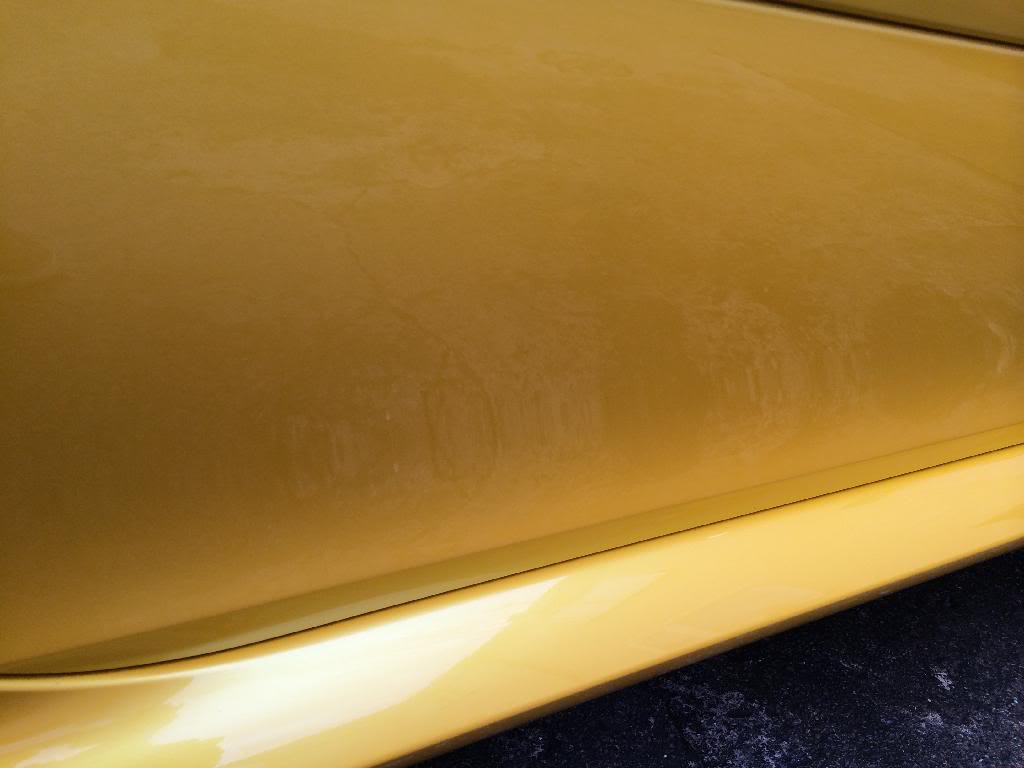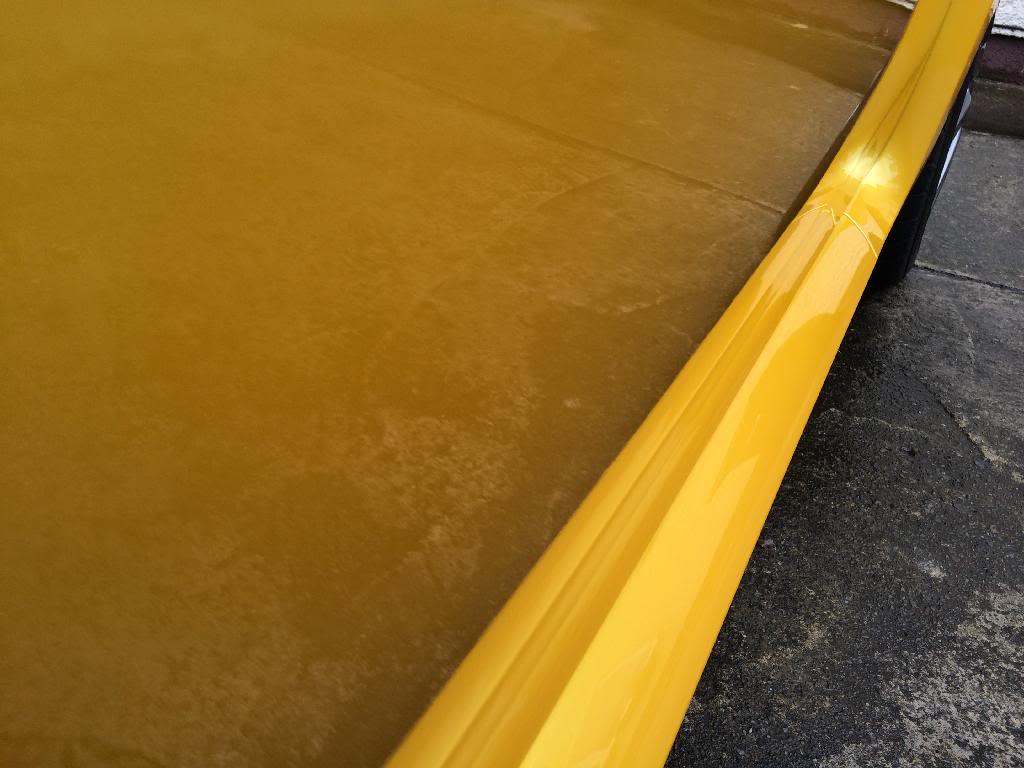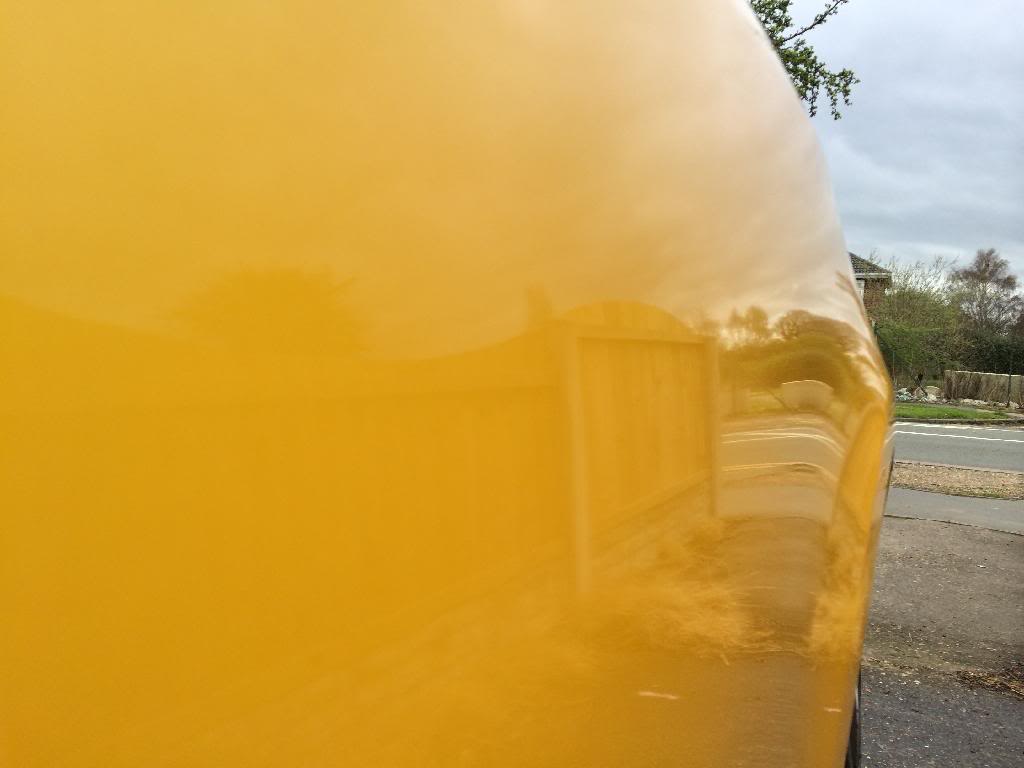 Caught some more texture here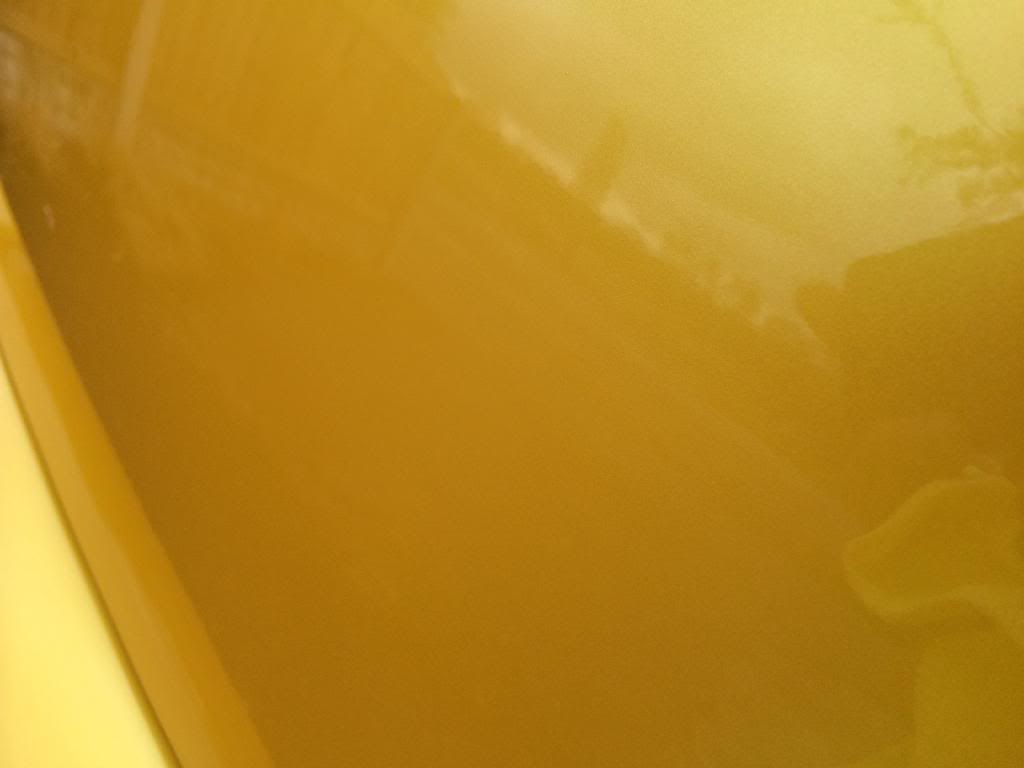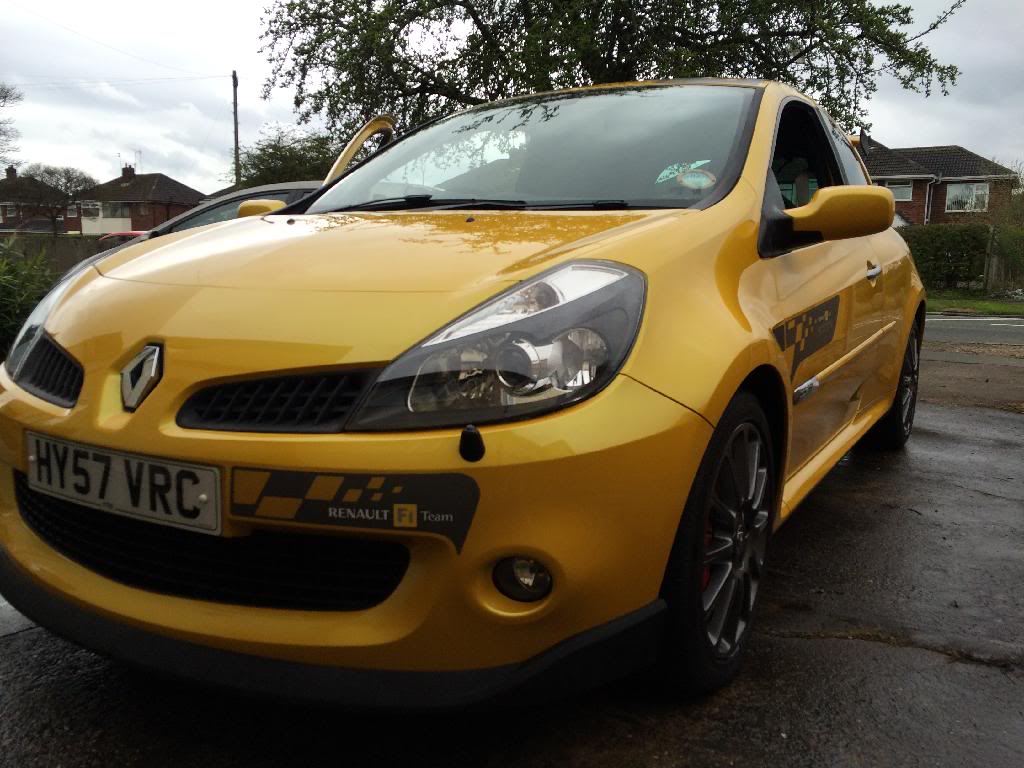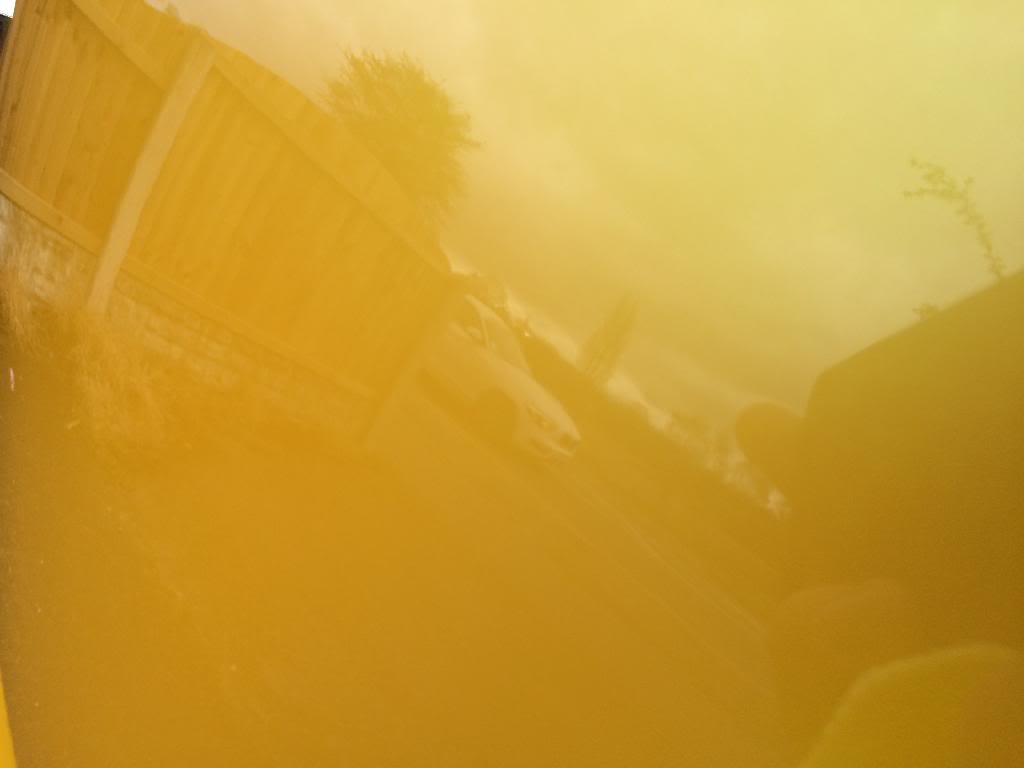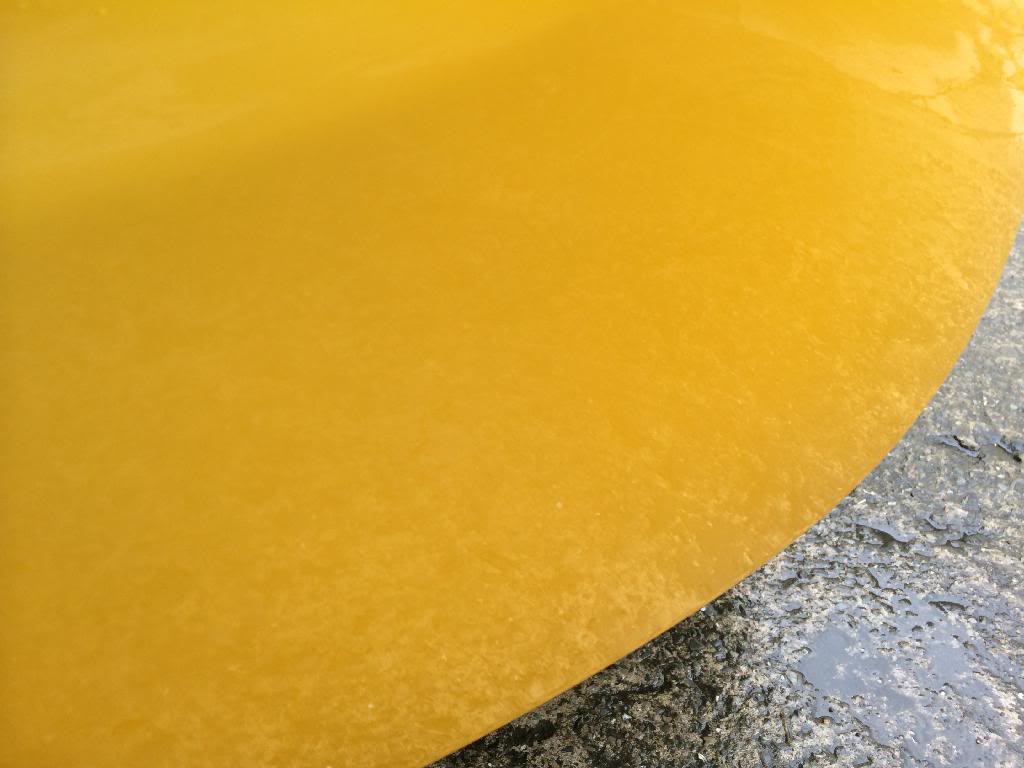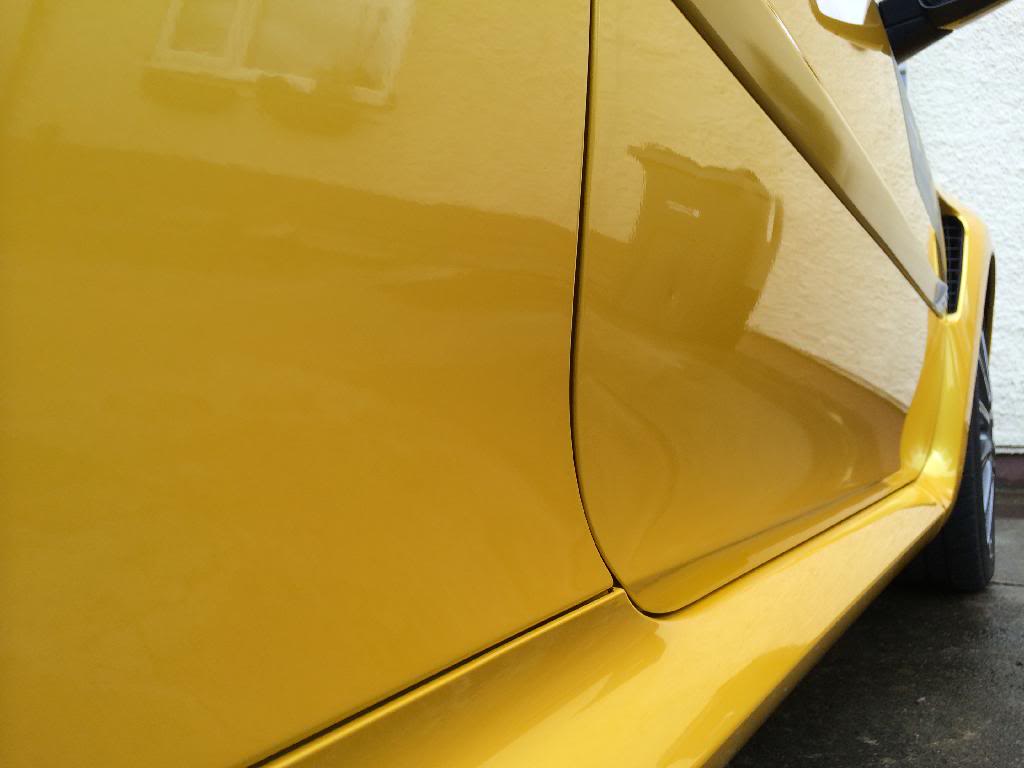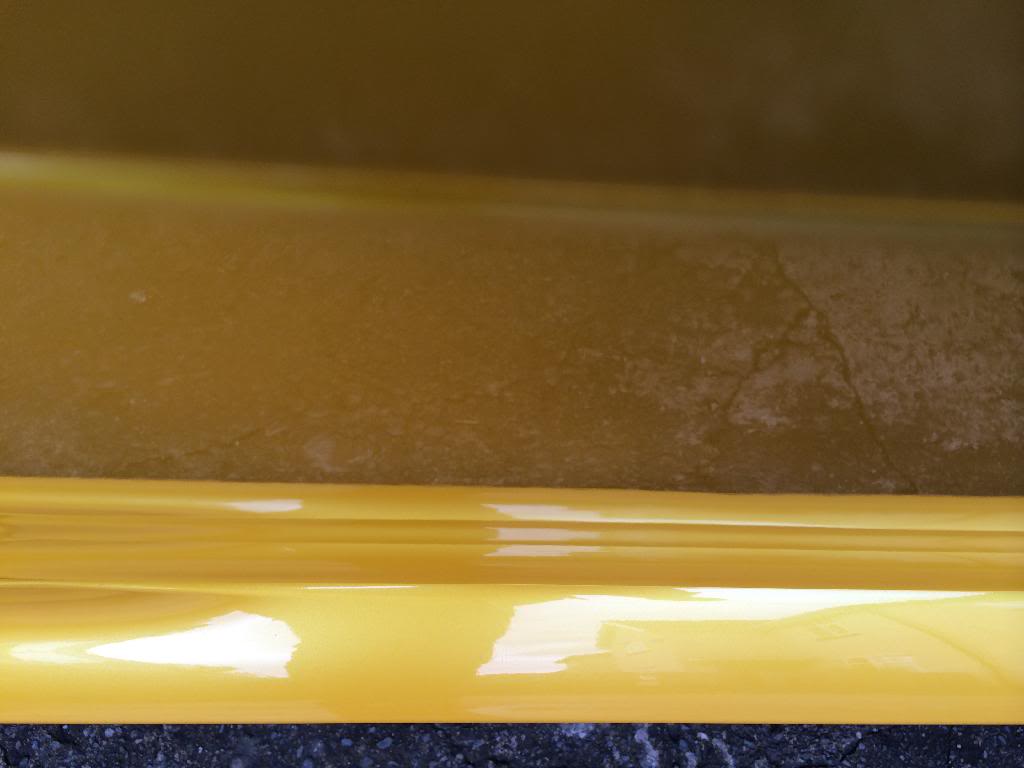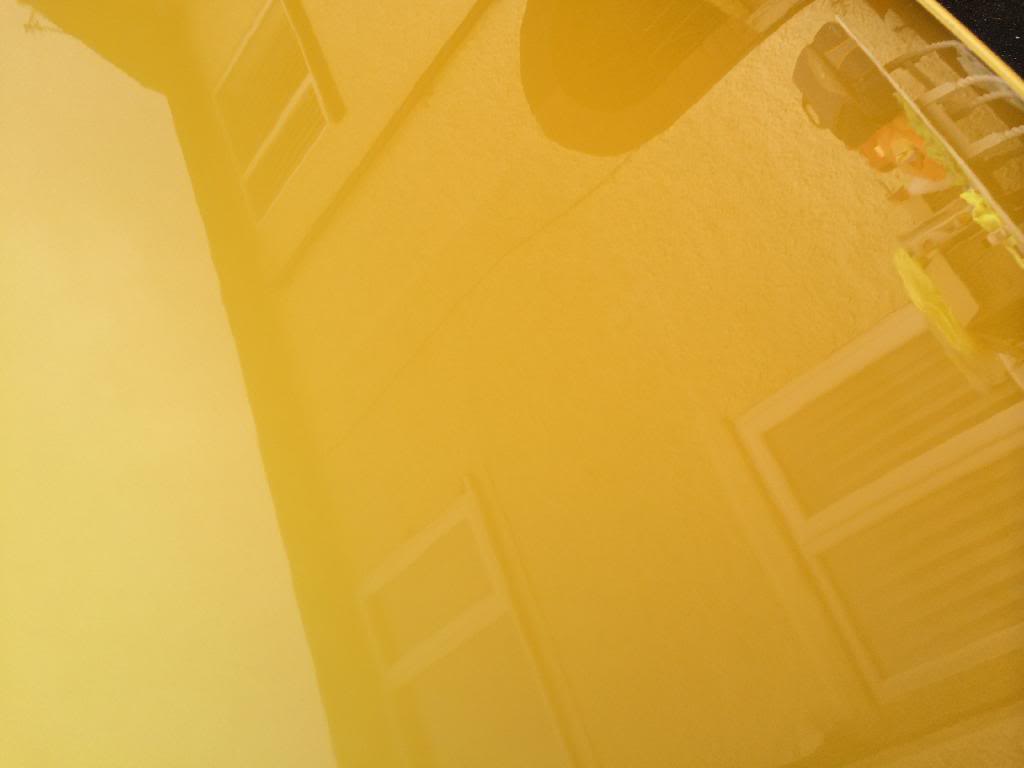 I got carried away with the photos sorry.
Aaaaand @
Auto Finesse
Desire.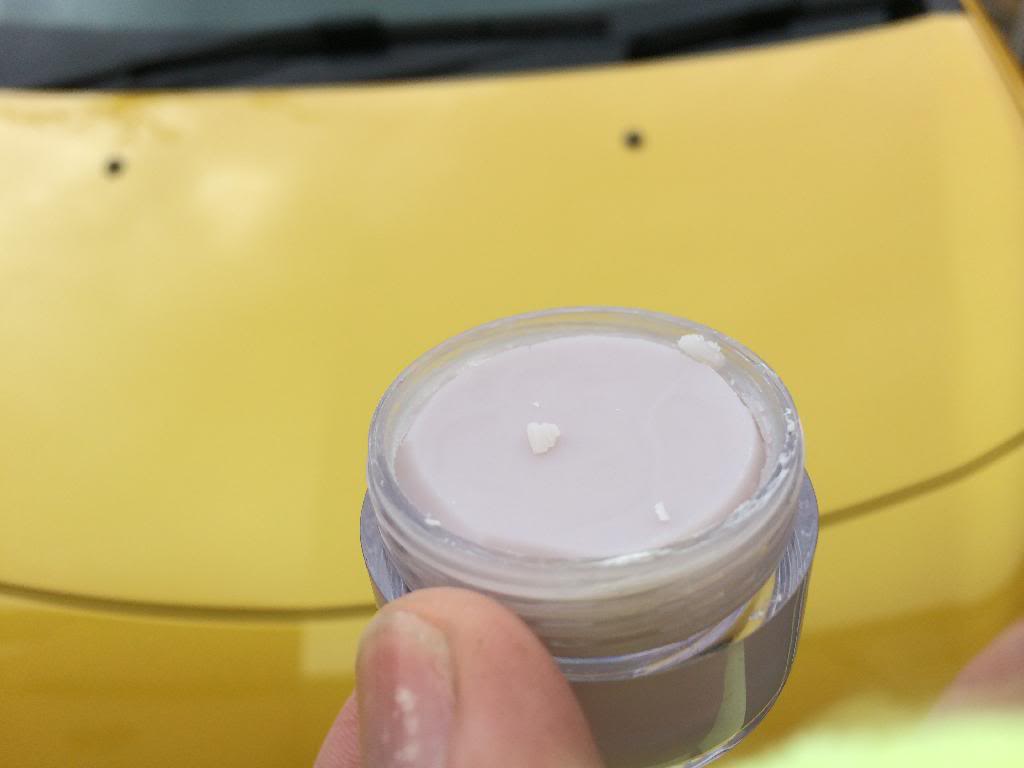 Amazing smell, I preferred Spirit at first but after using it for a while this is much better.
I was very impressed at how far it spread. A tiny dab coated half the bonnet.
The only gripe I had with this was the inability to see where I had applied it. It became easier to see as the micro fibre became somewhat saturated.
It was very difficult to get photos of it curing, but here are my attempts.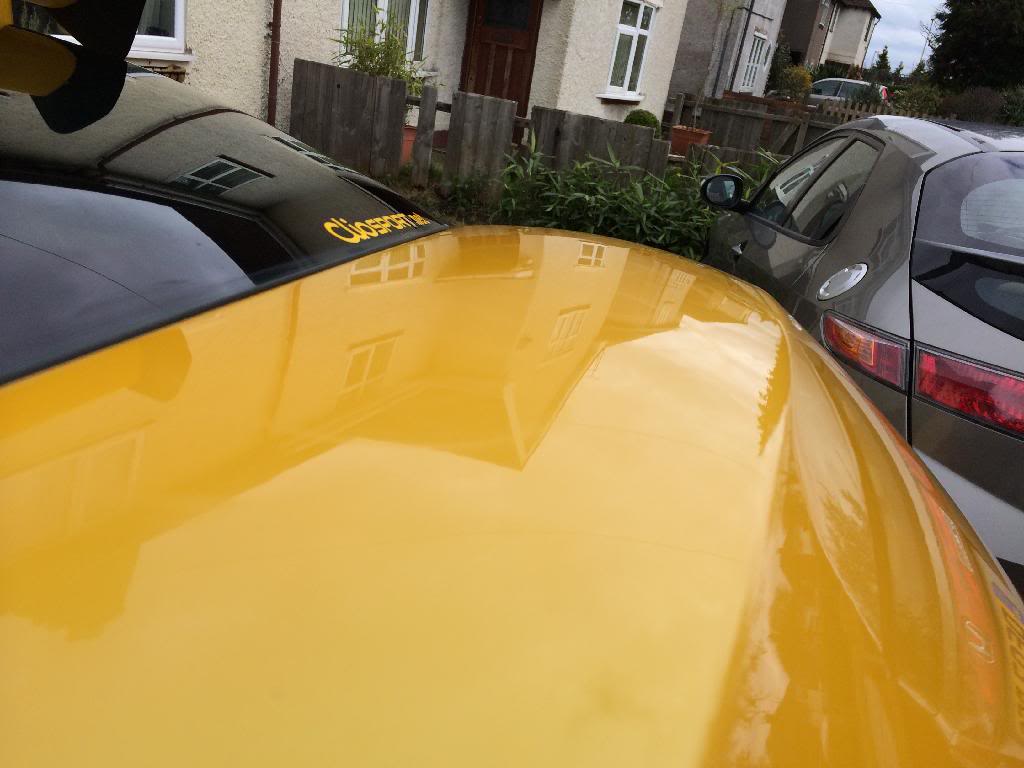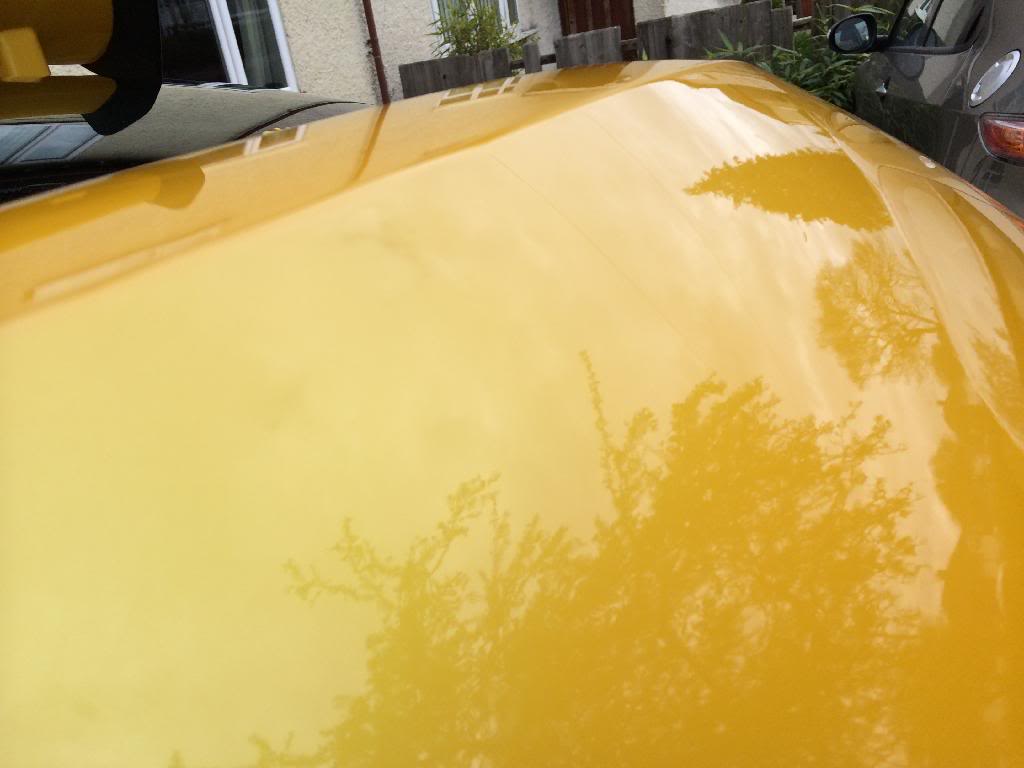 While this was curing, I gave all the plastics a wipe down with IPA to set a good base for Revive.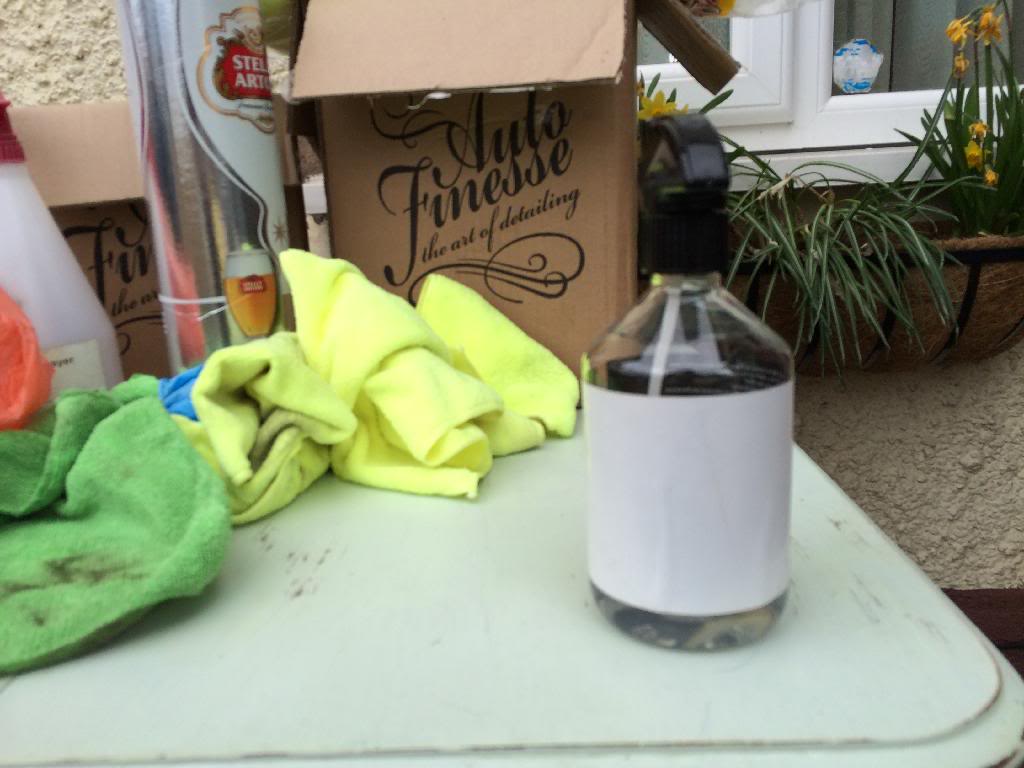 TARdis removed all of the old revive leaving this unsightly mess.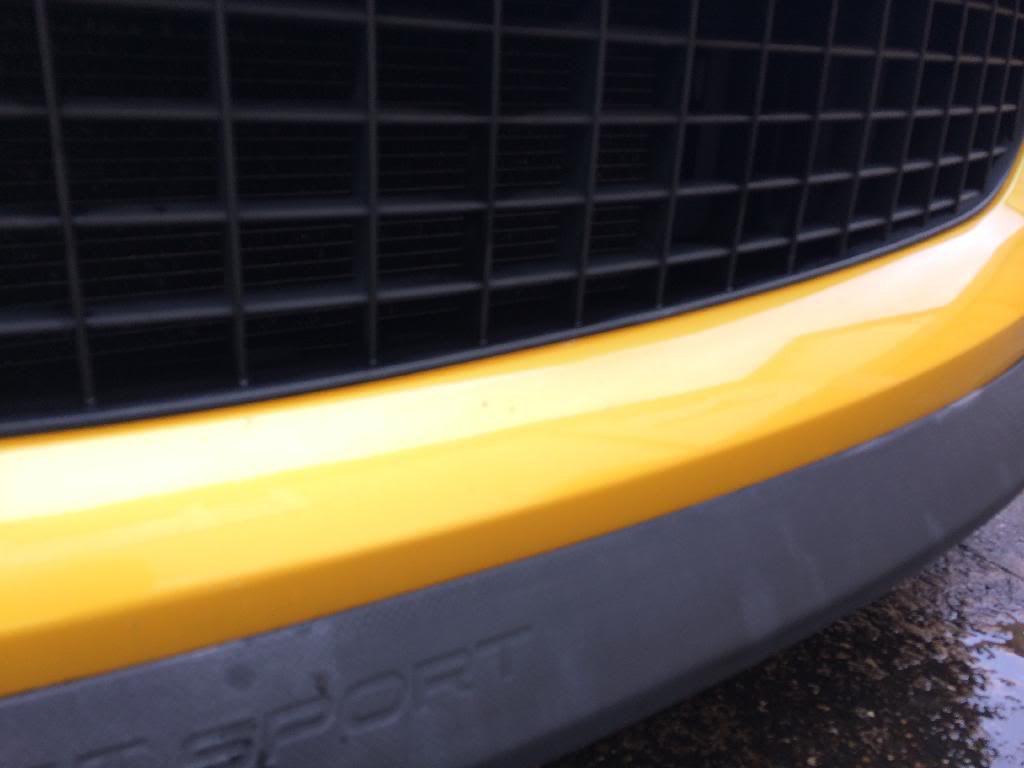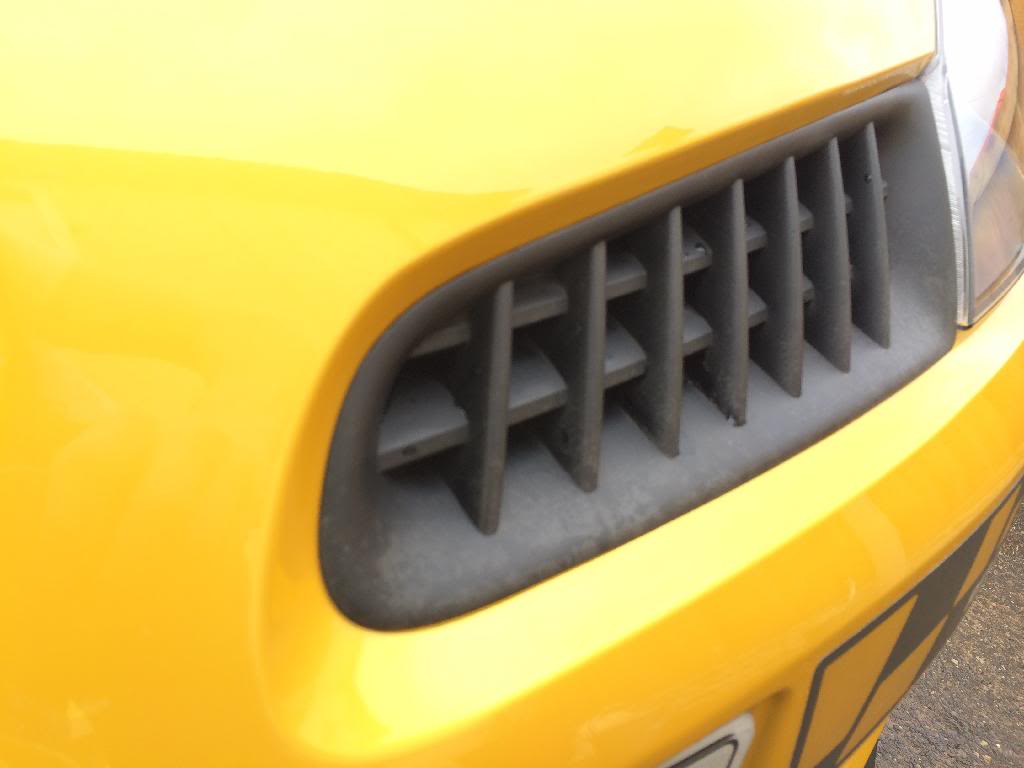 Buffed off the Desire and then liberally applied revive to all the plastics.
Some 50/50s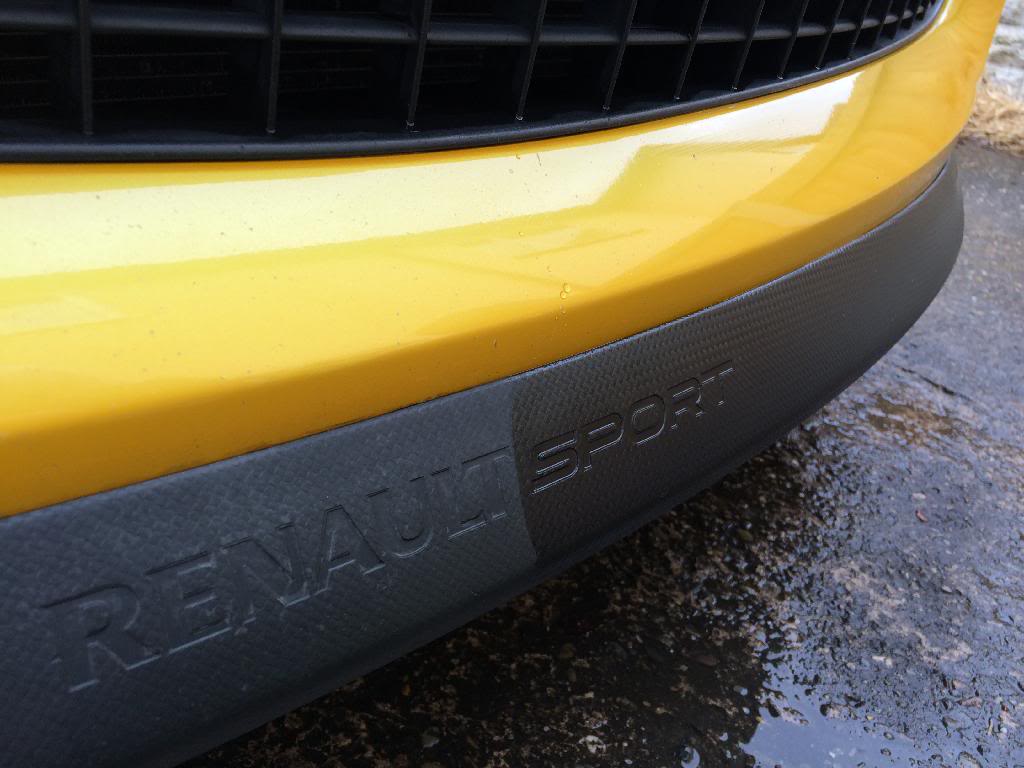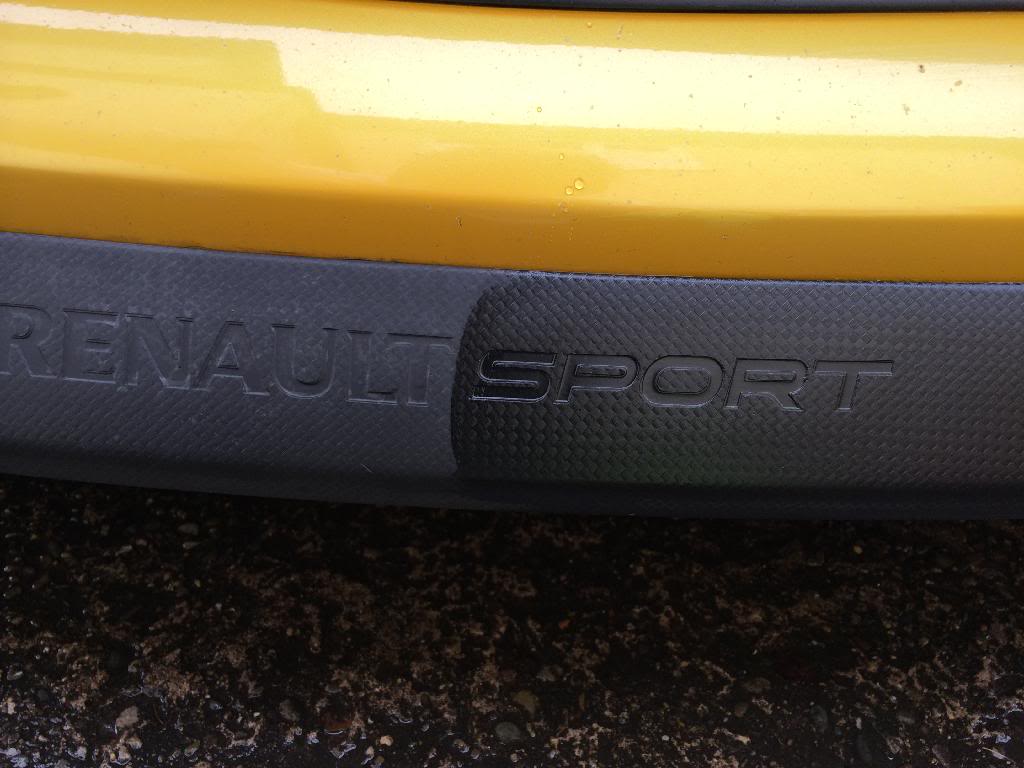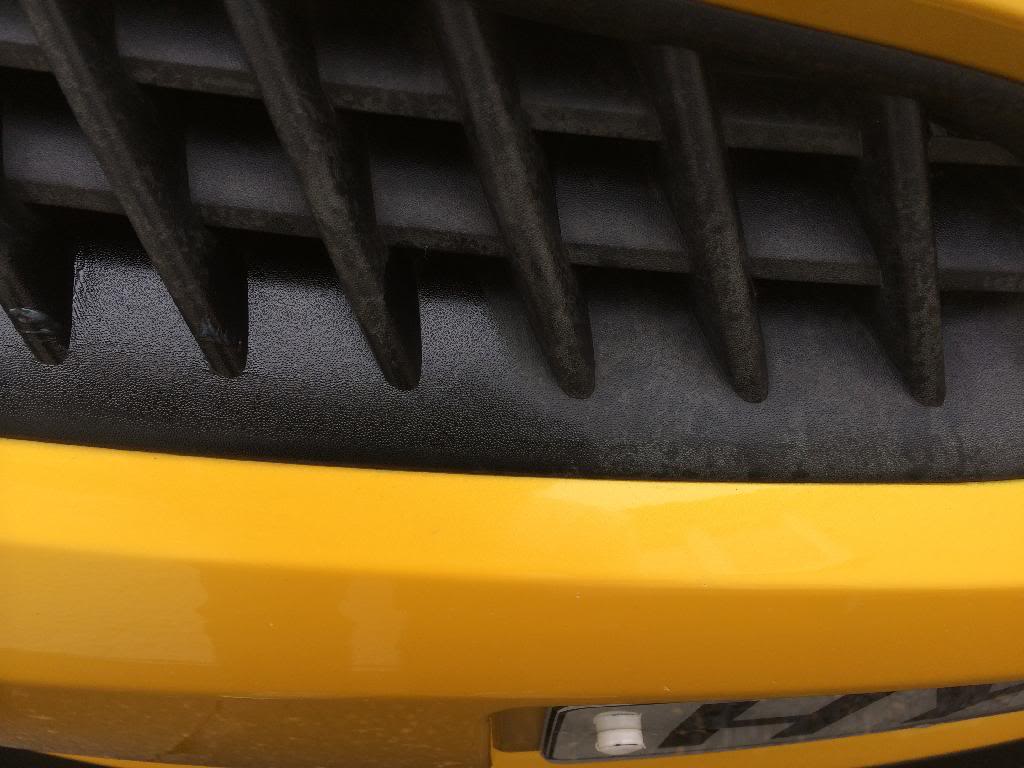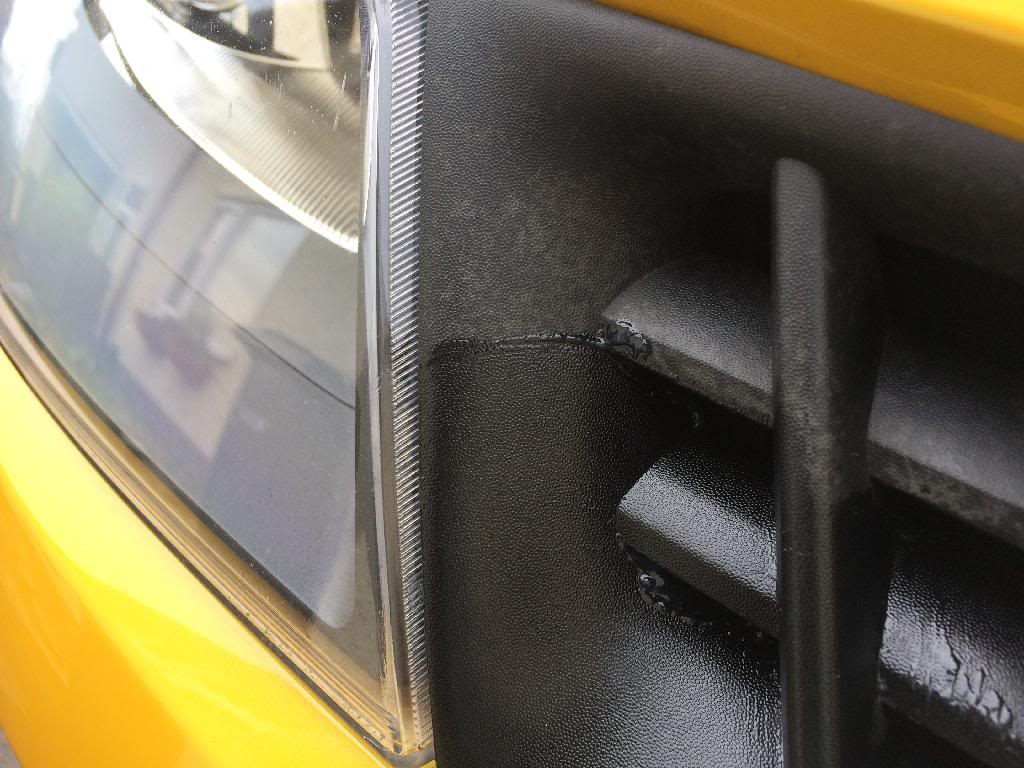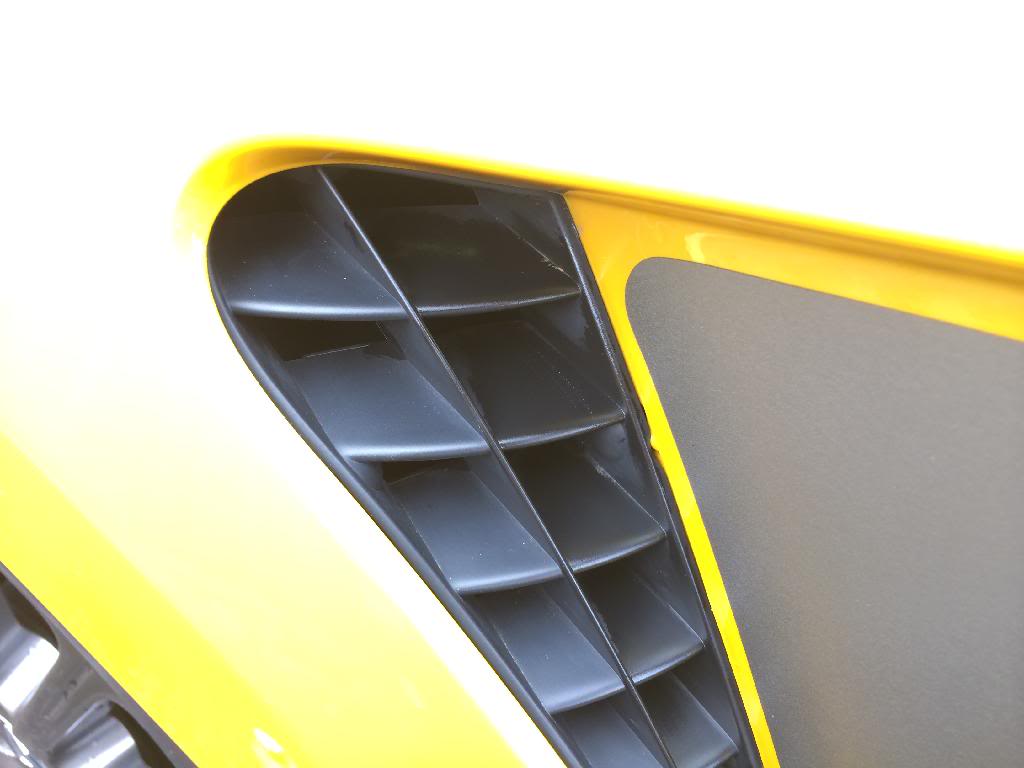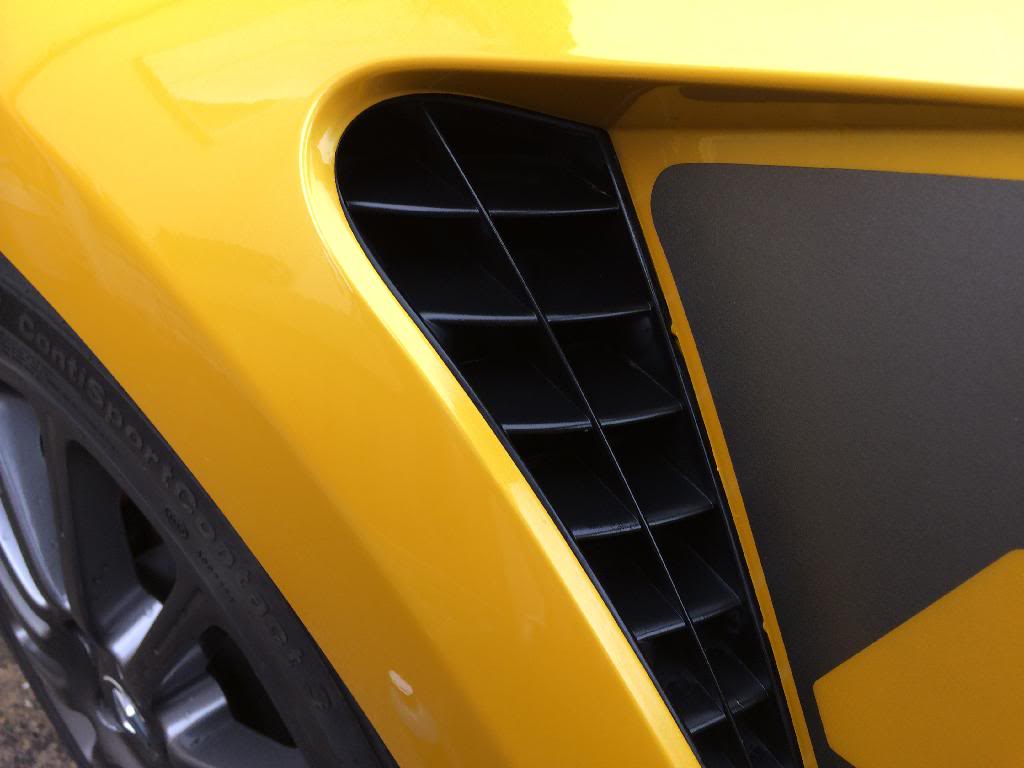 Coated the glass in Rain X and the wheels in Tough Coat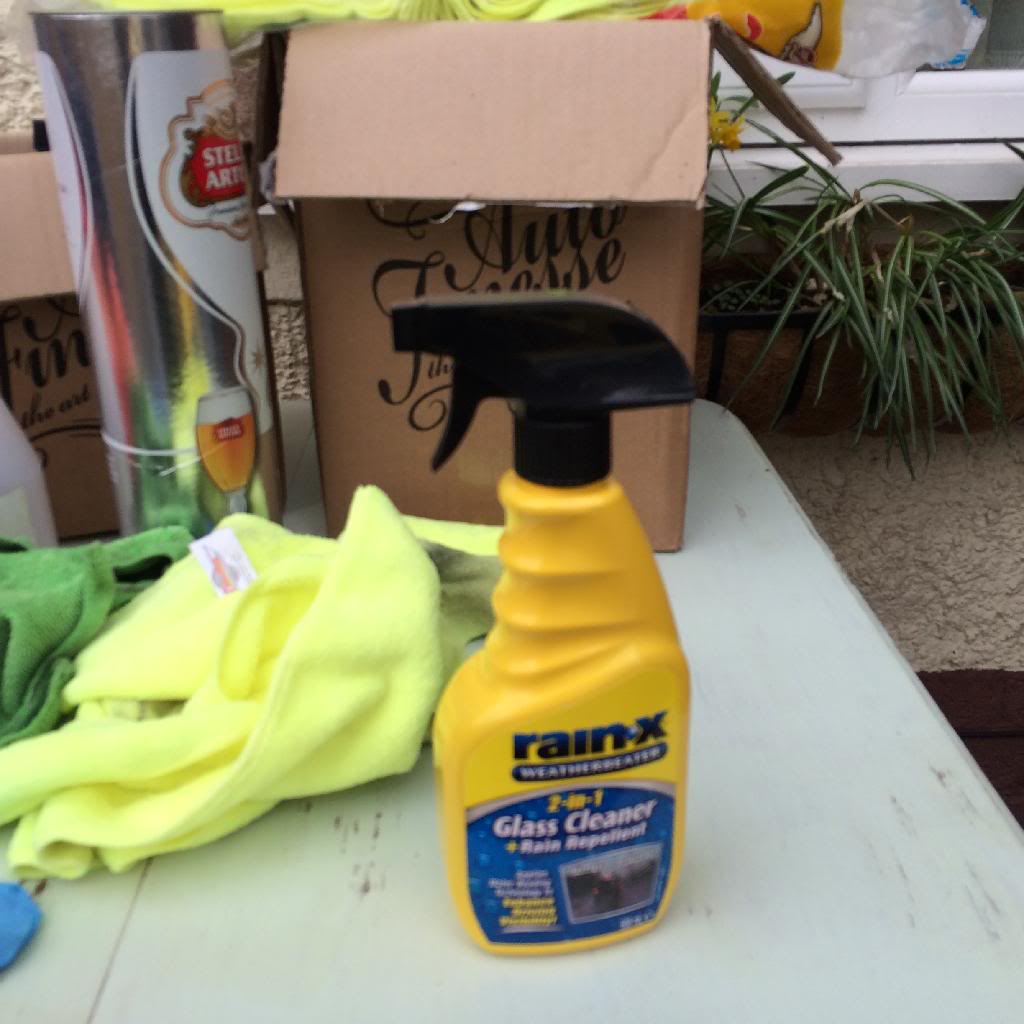 Tough Coat afters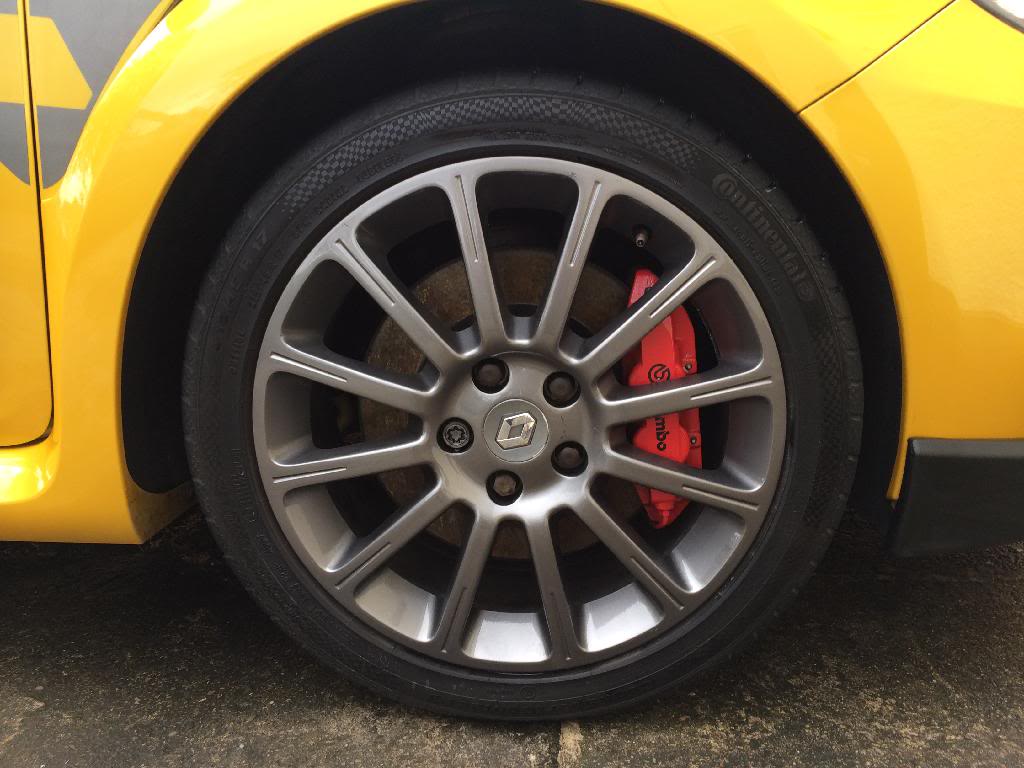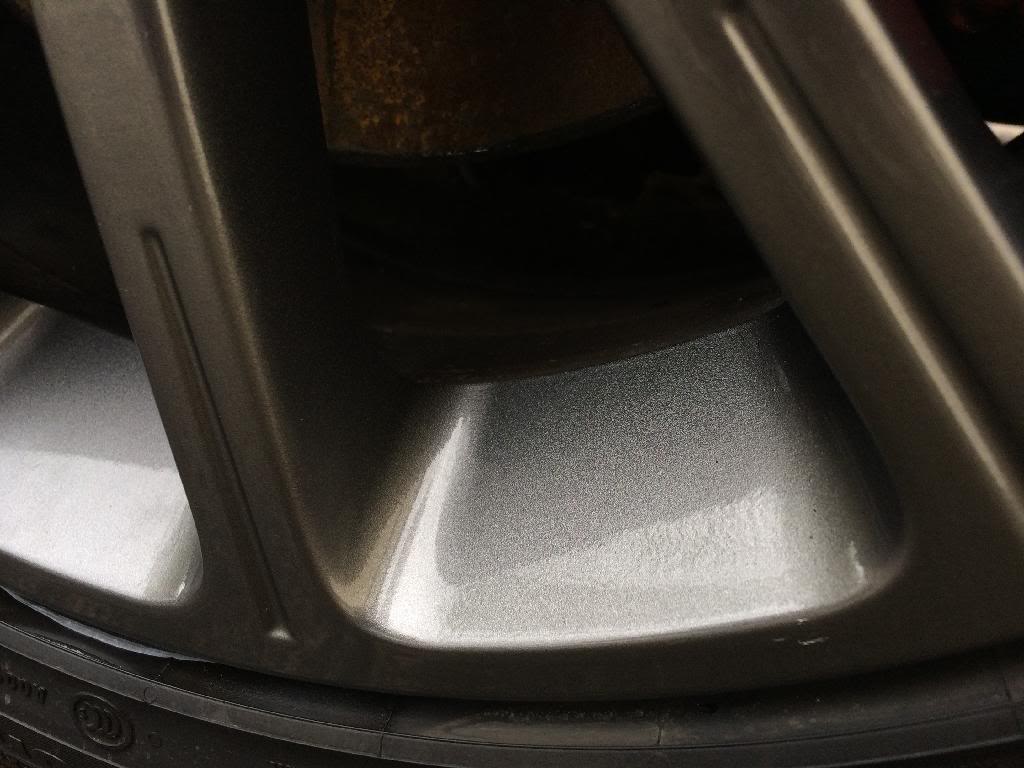 I finished just in time for the rain to start.
Giving some nice beading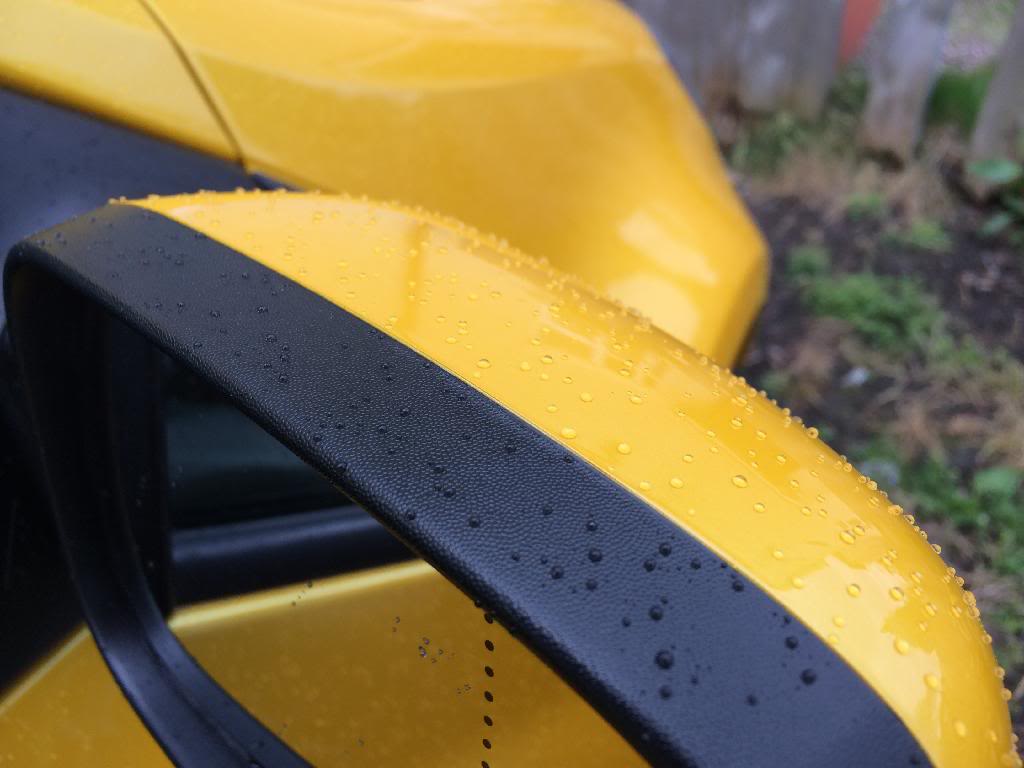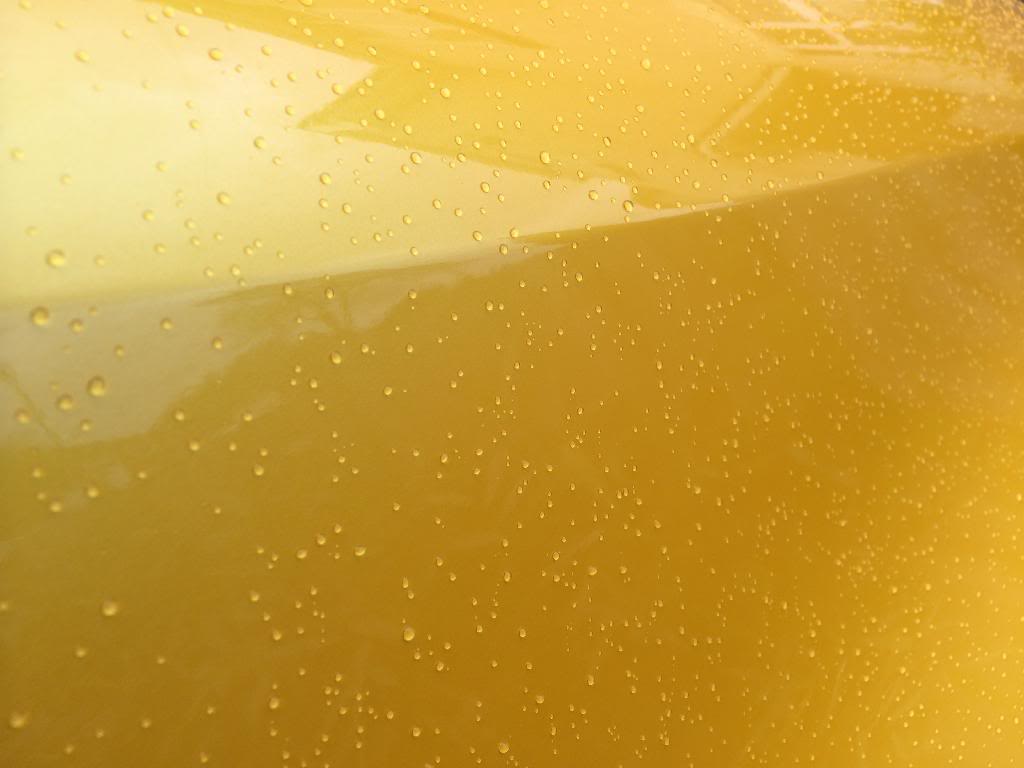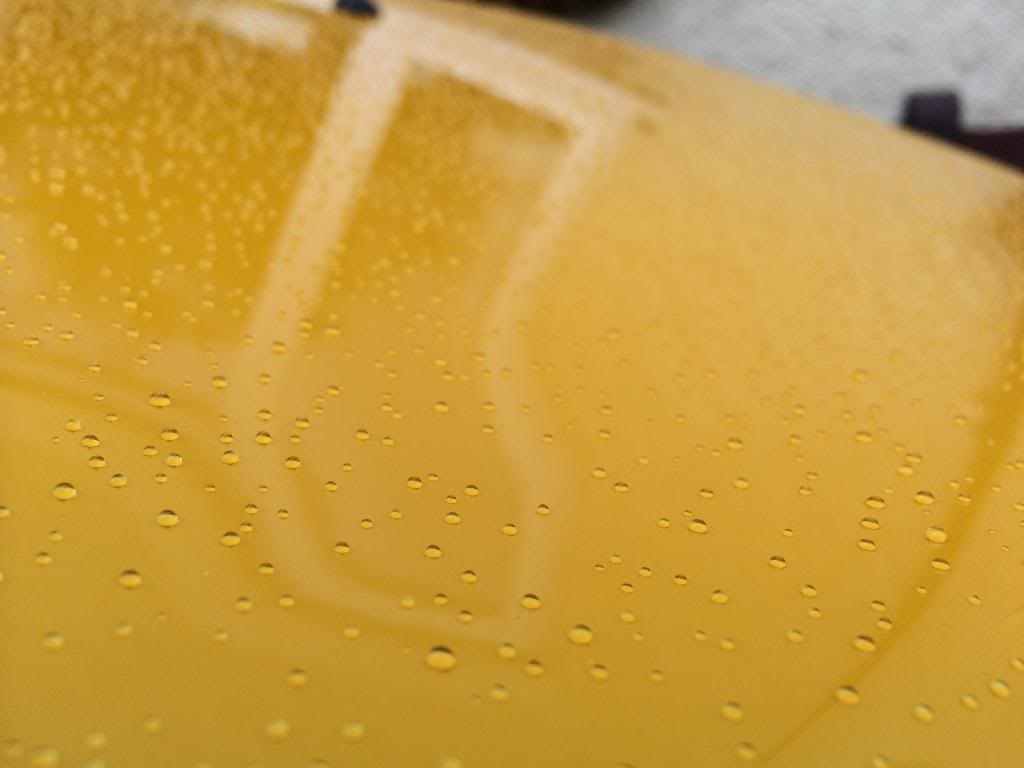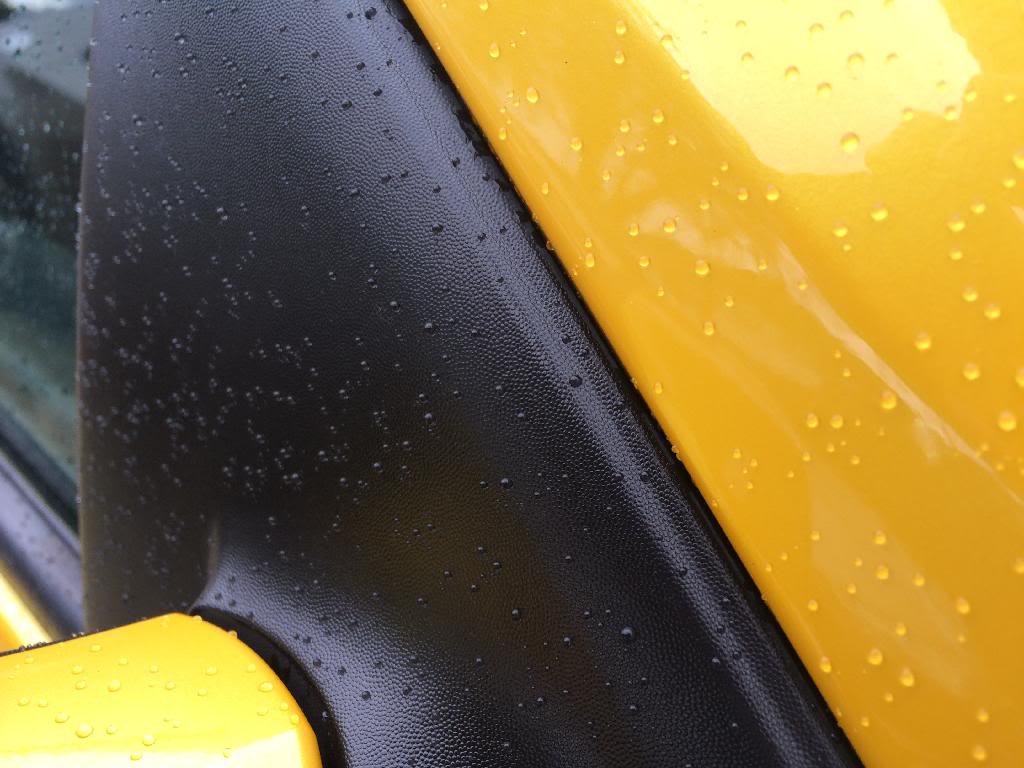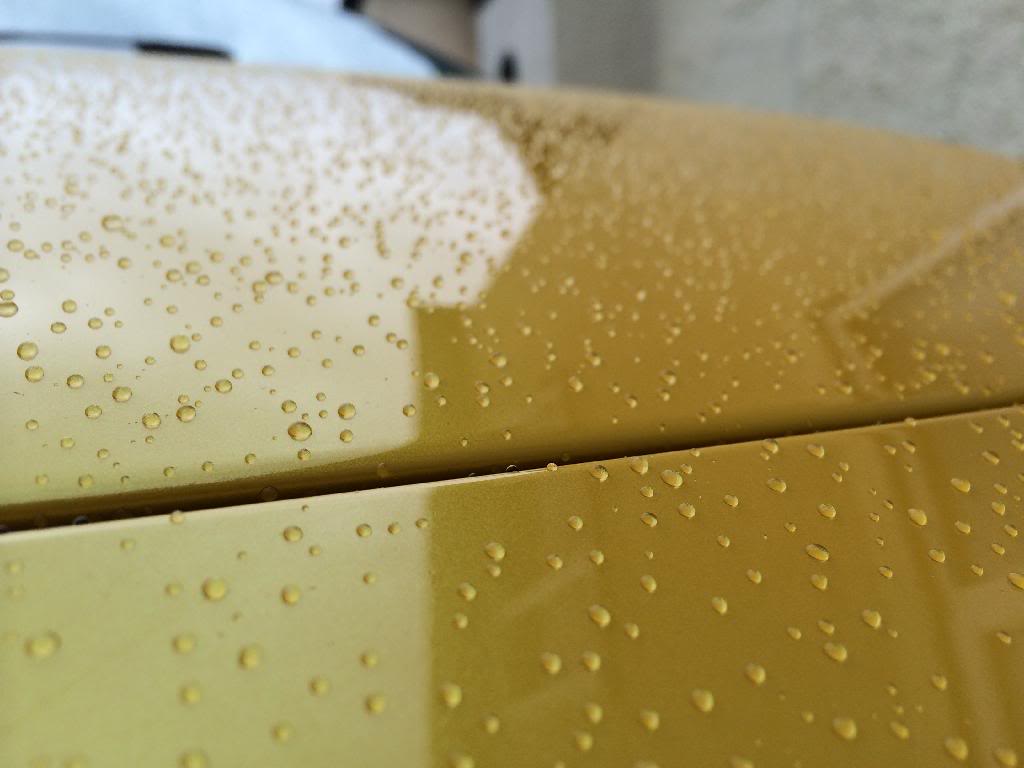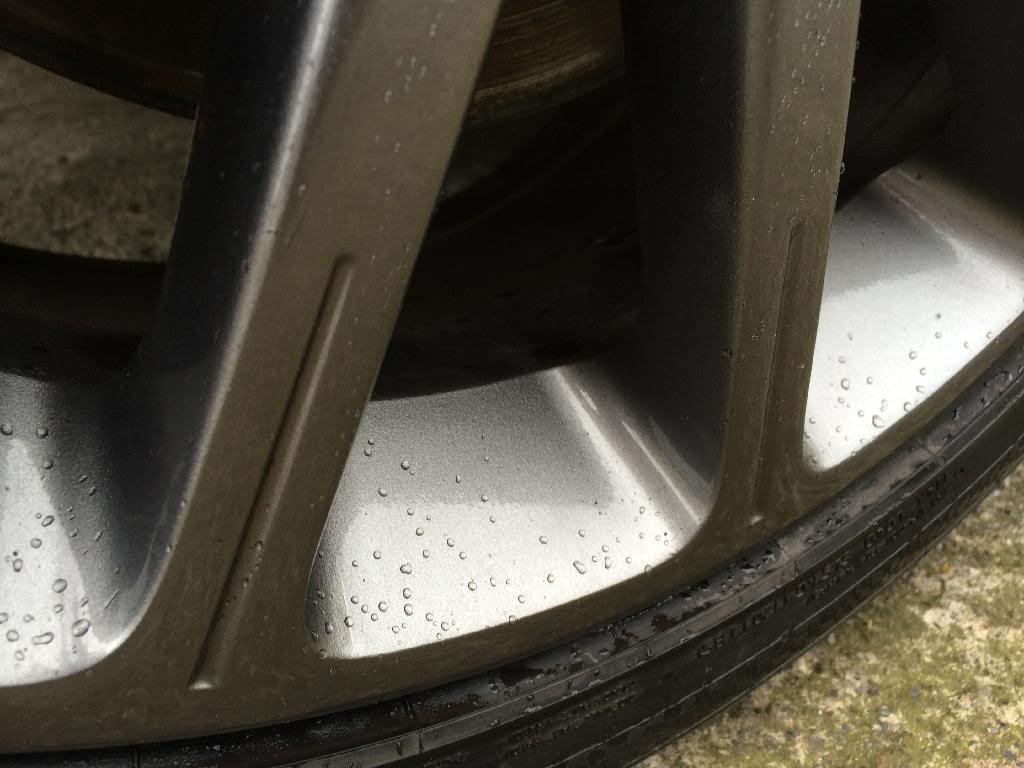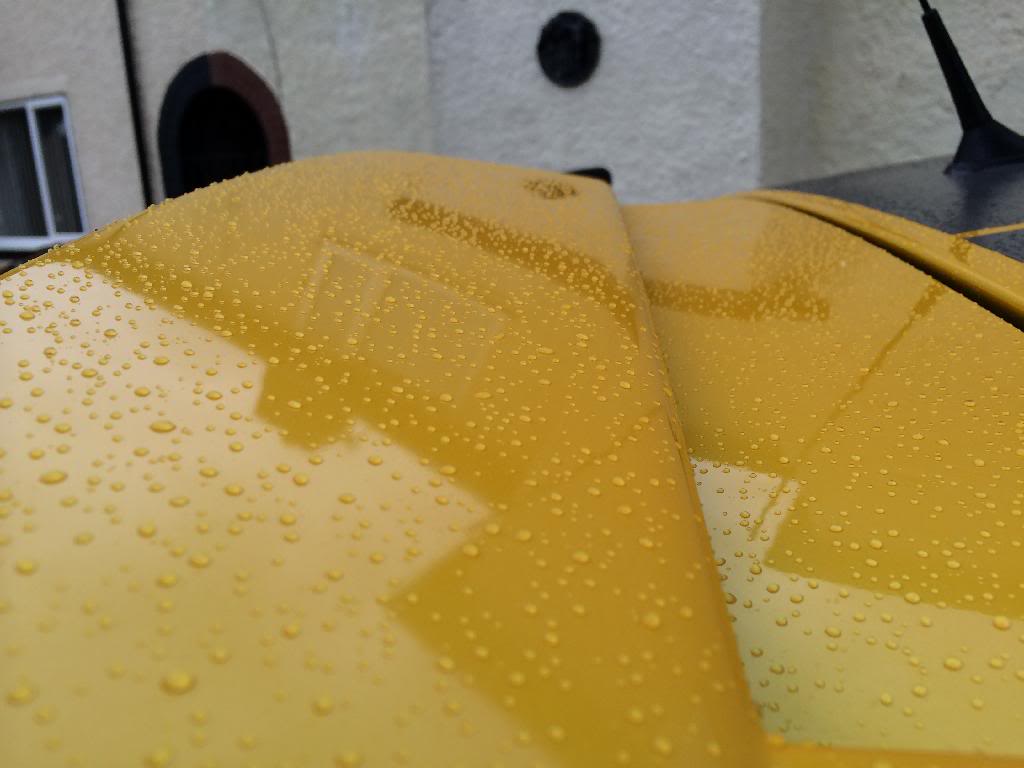 Gave the tyres a going over with the last of my turtle wax bumper and tyre gel. I might buy this stuff again just for the smell.
And some afters.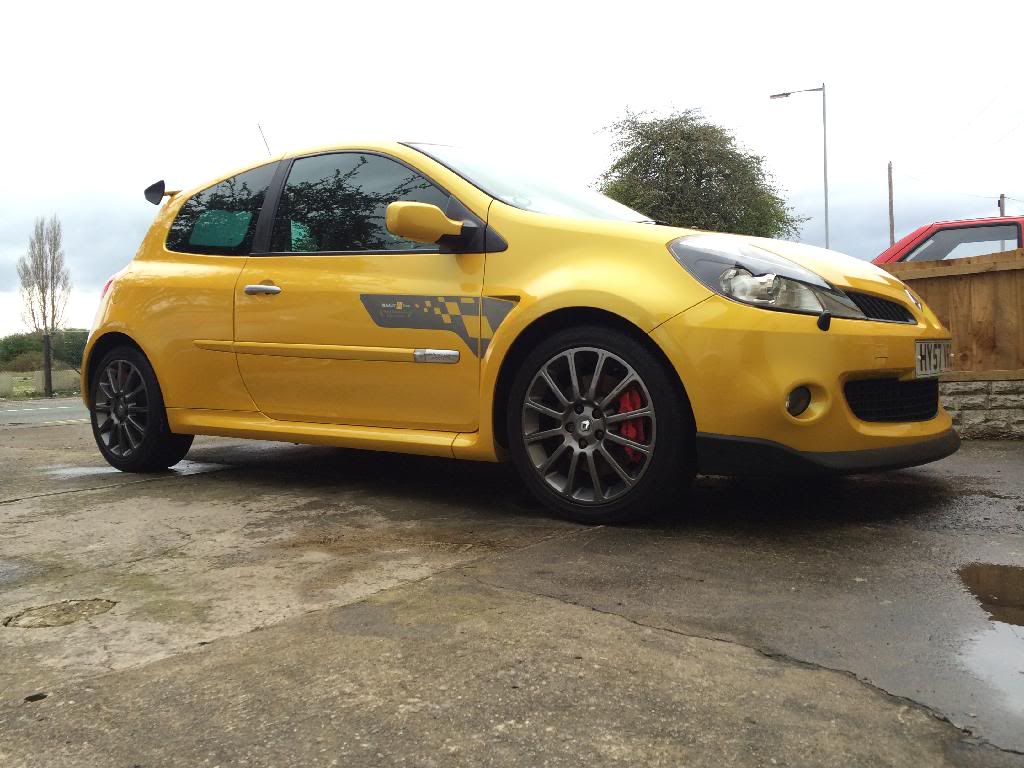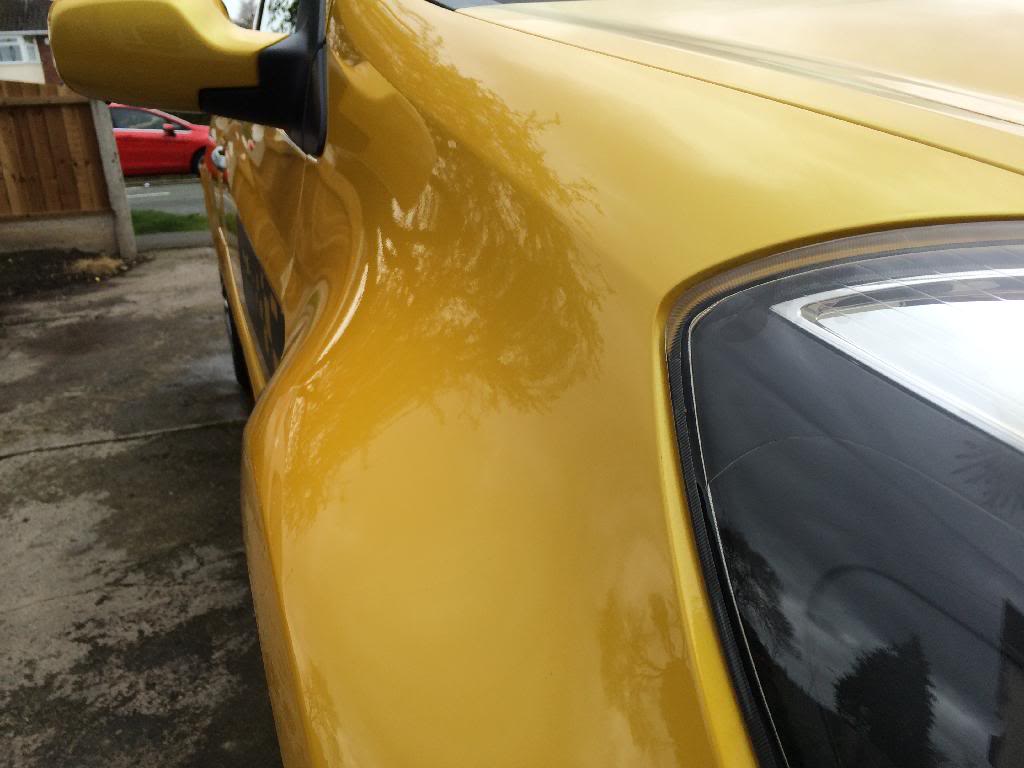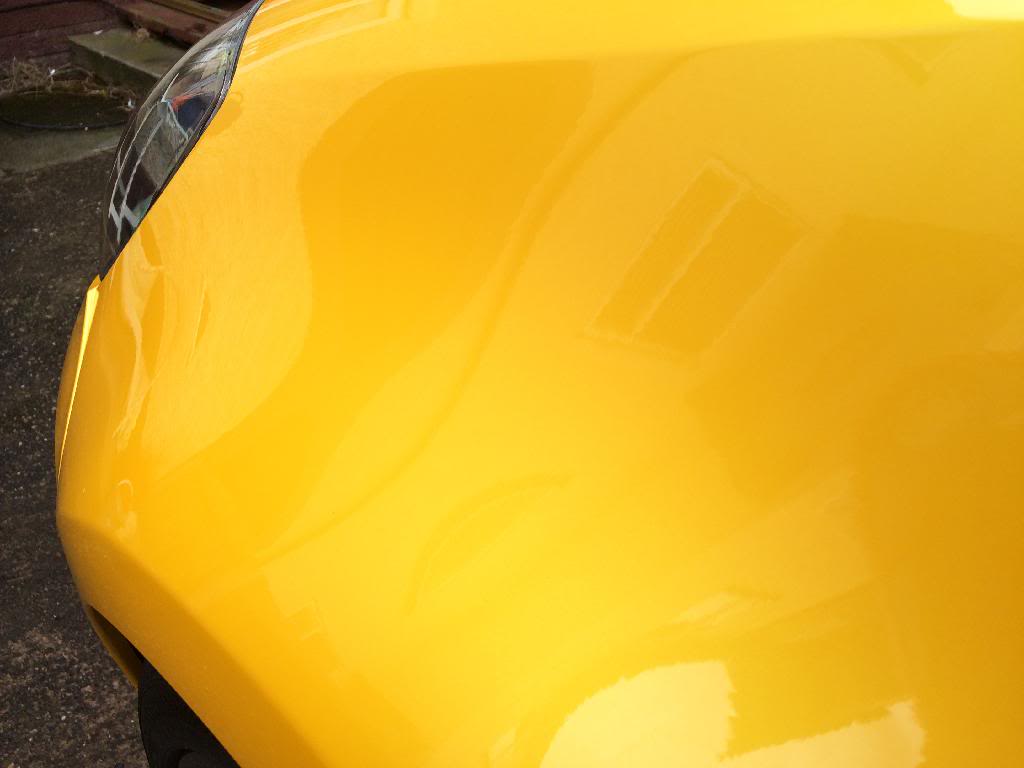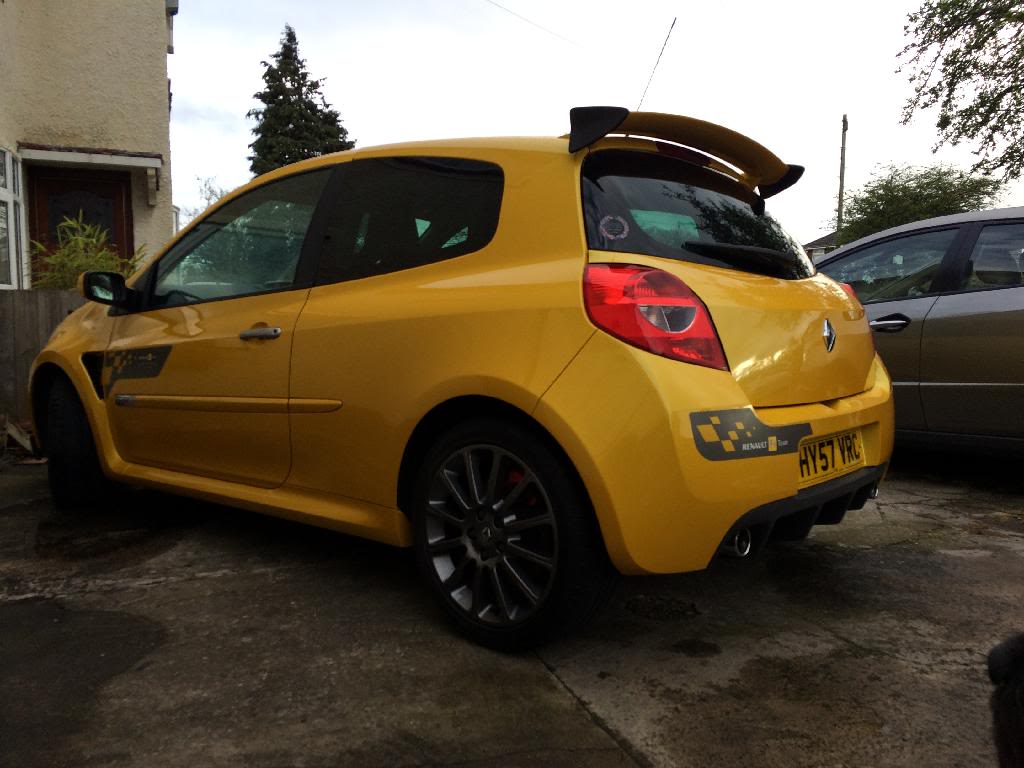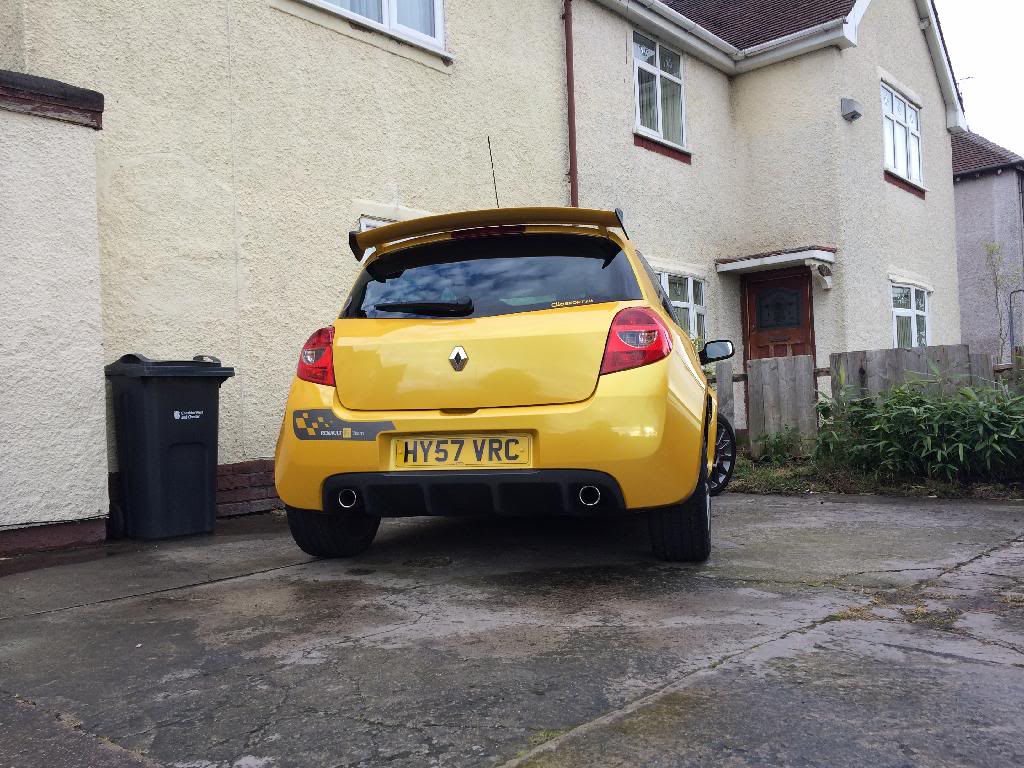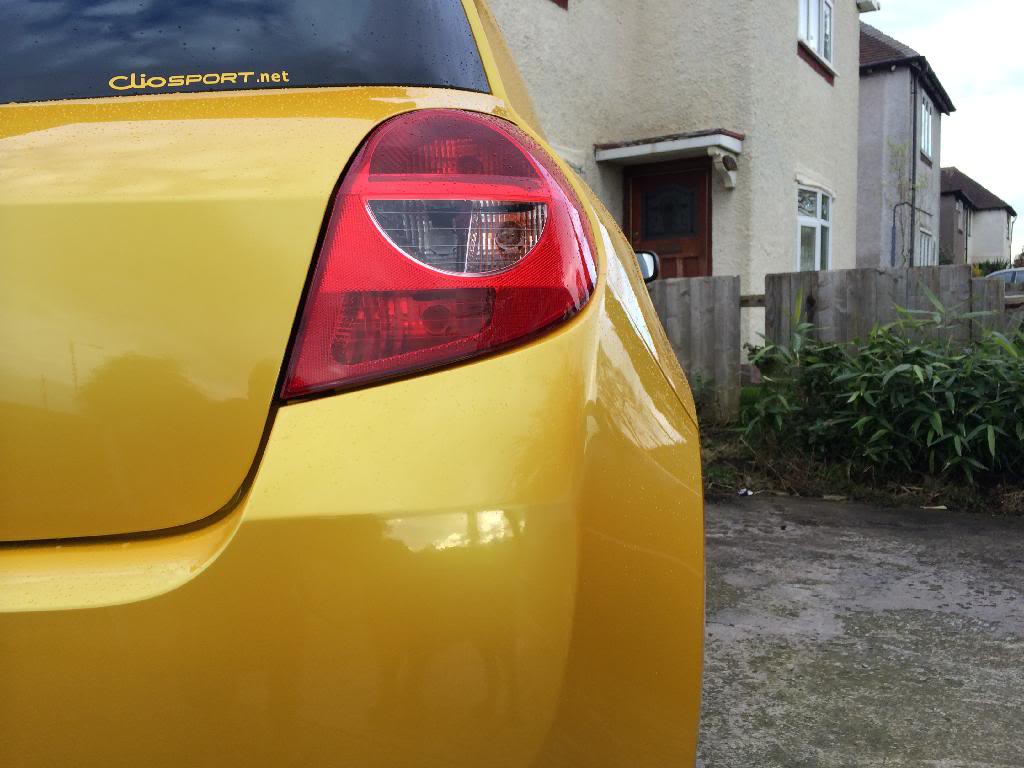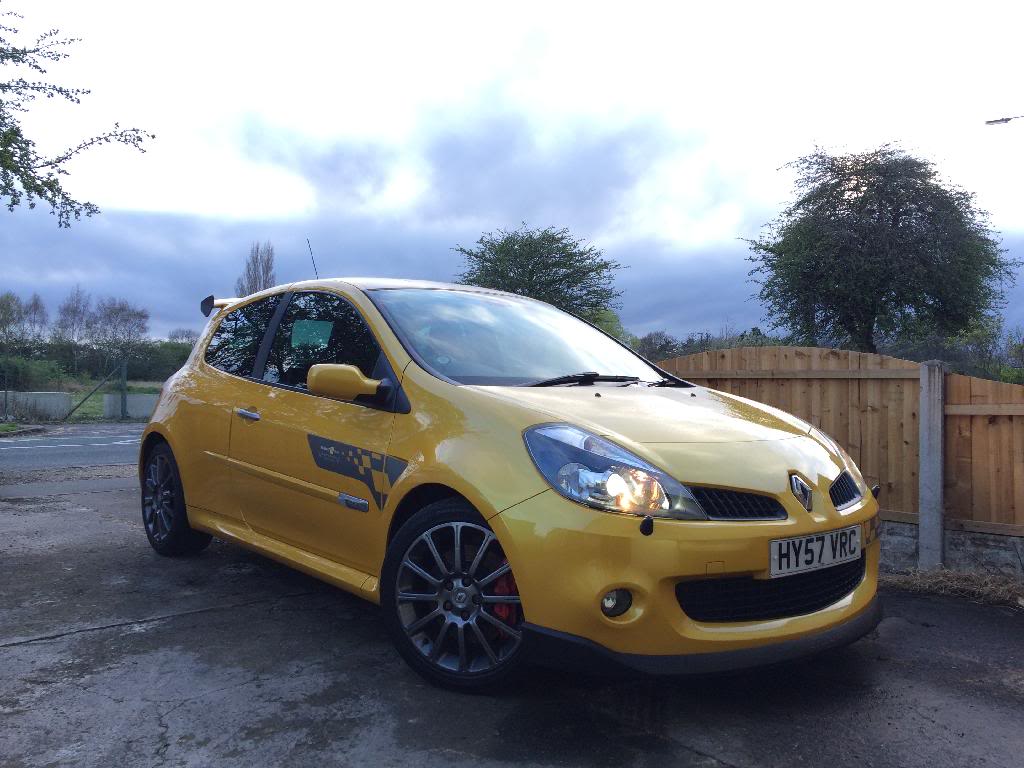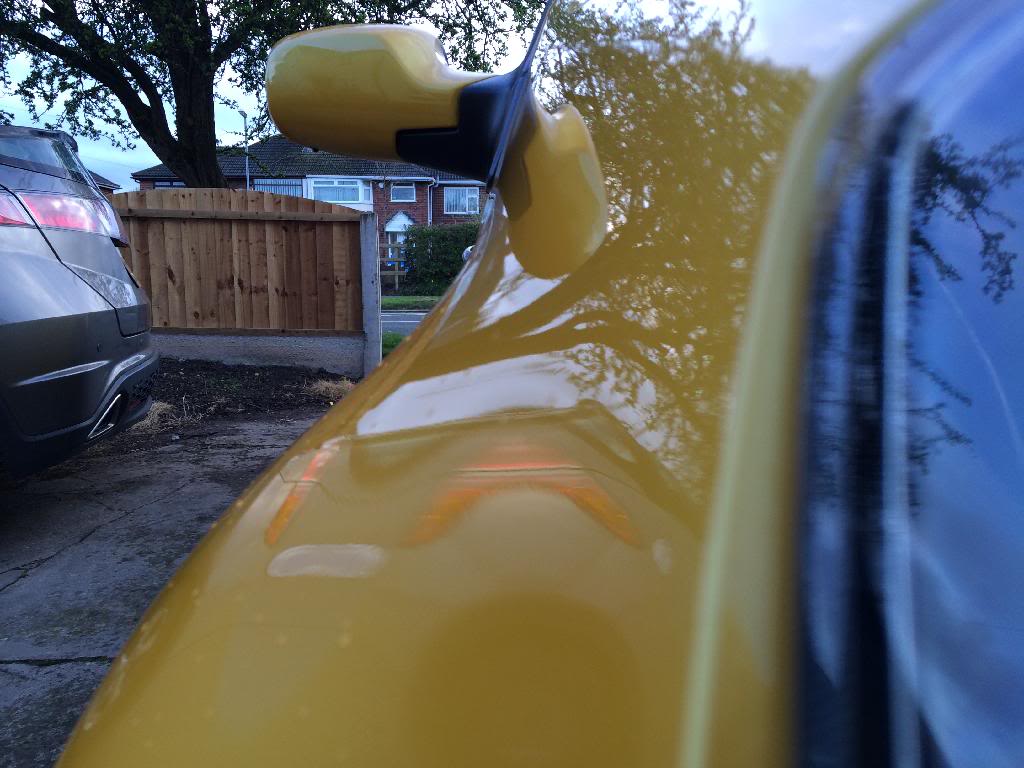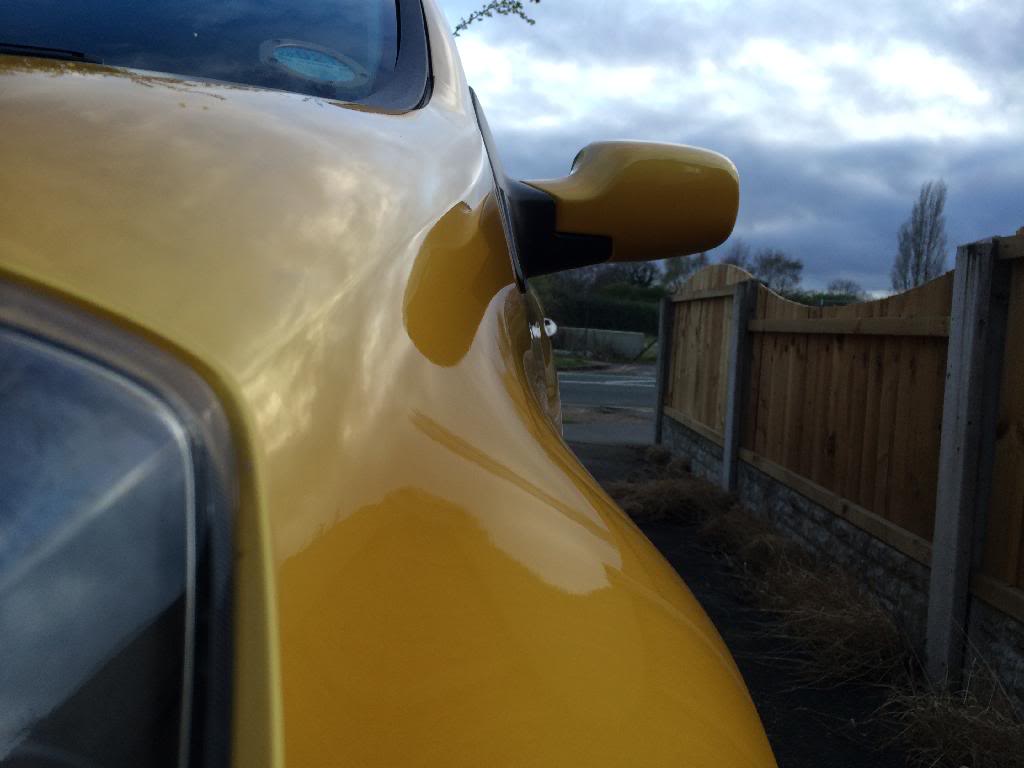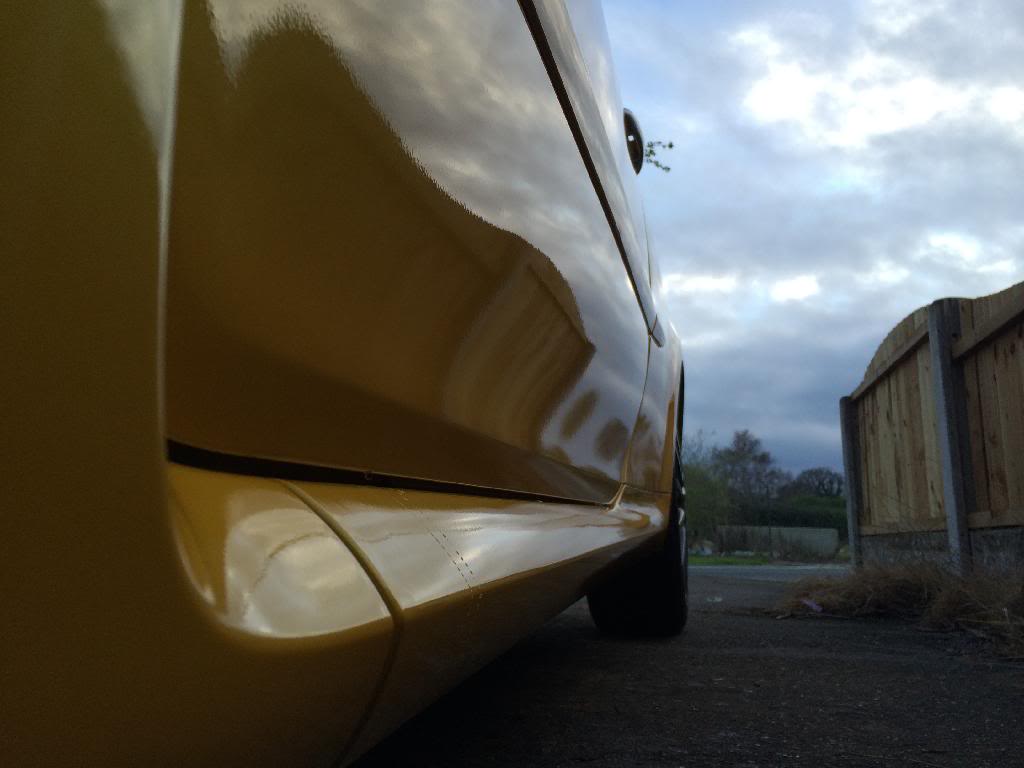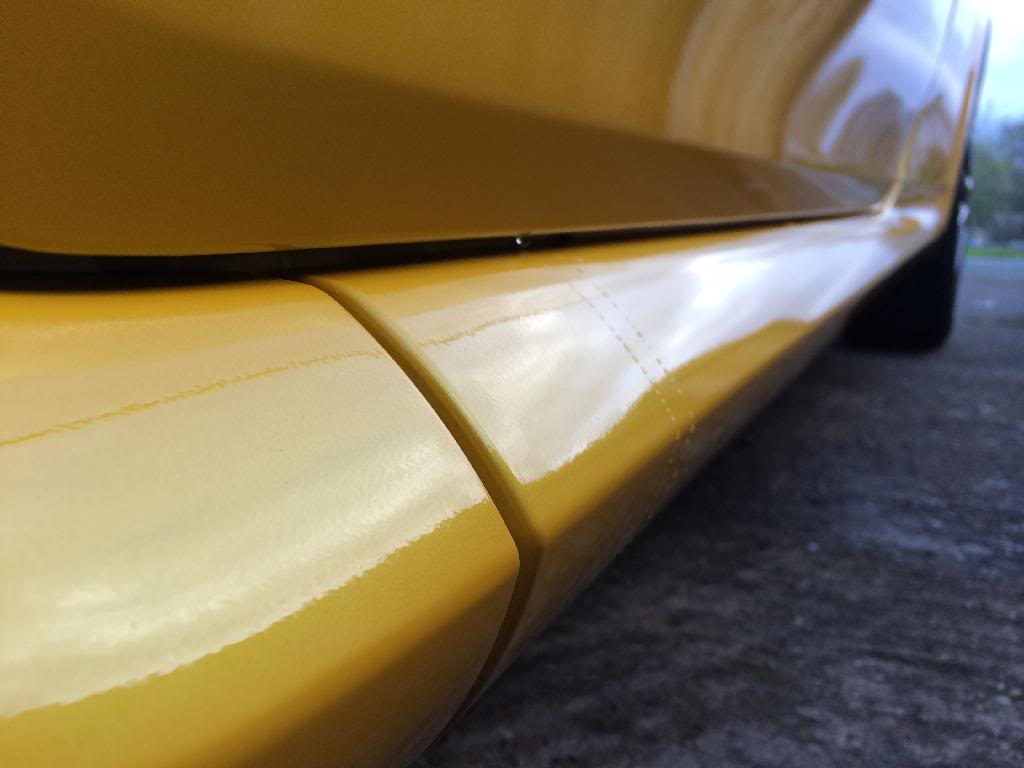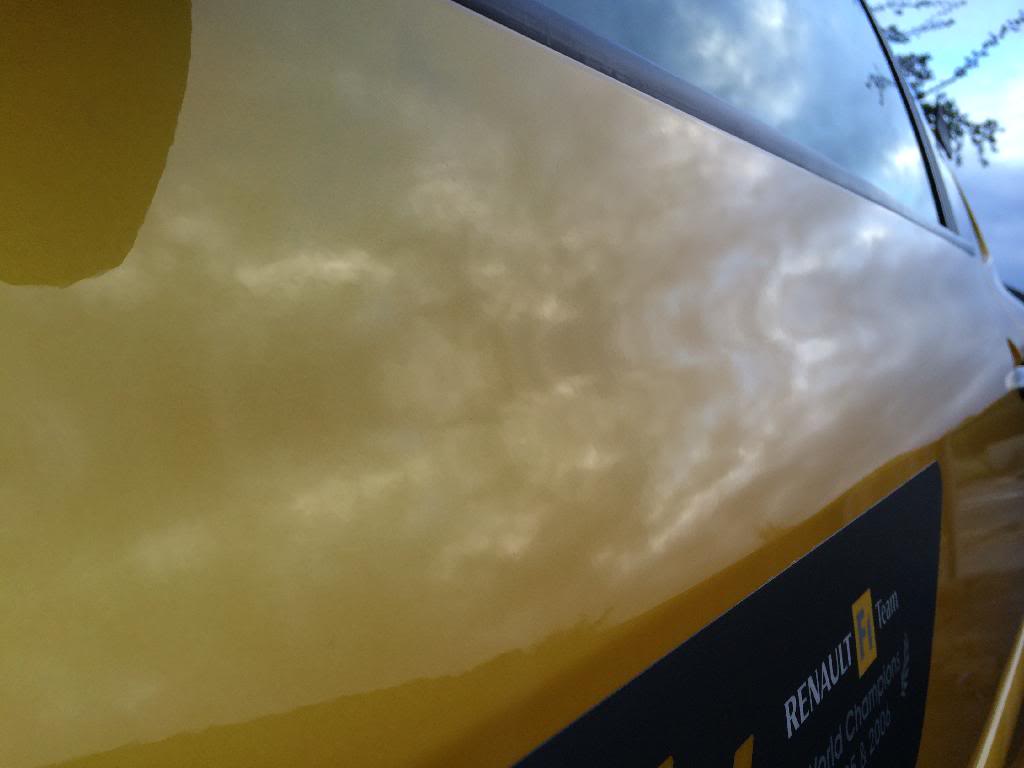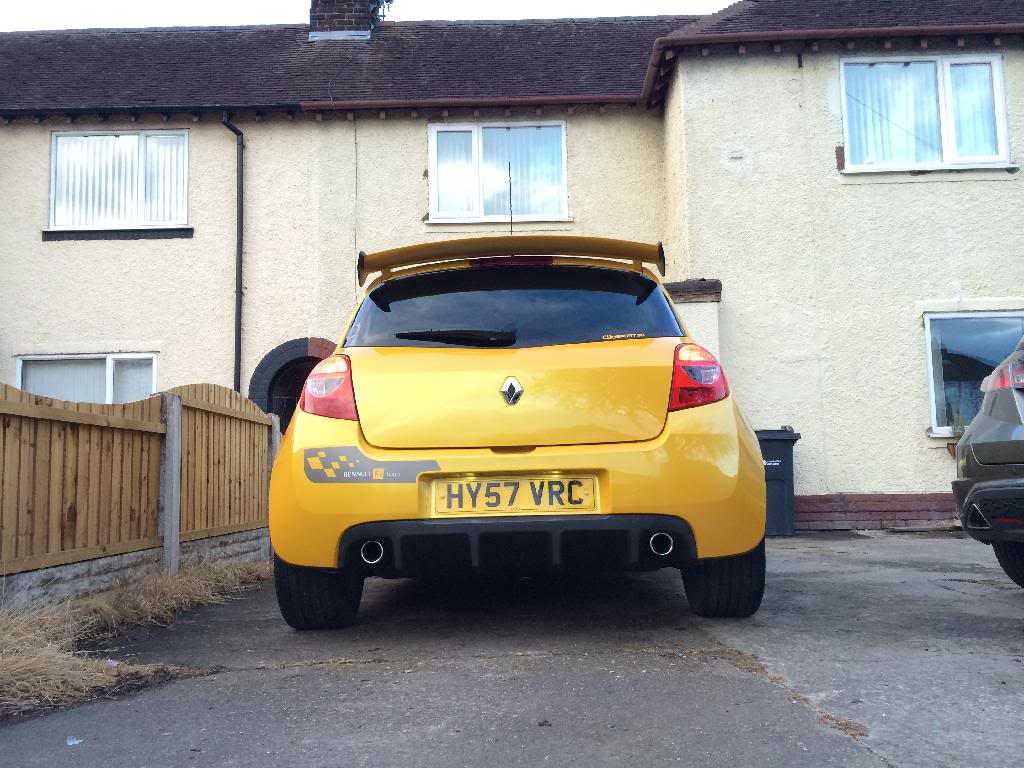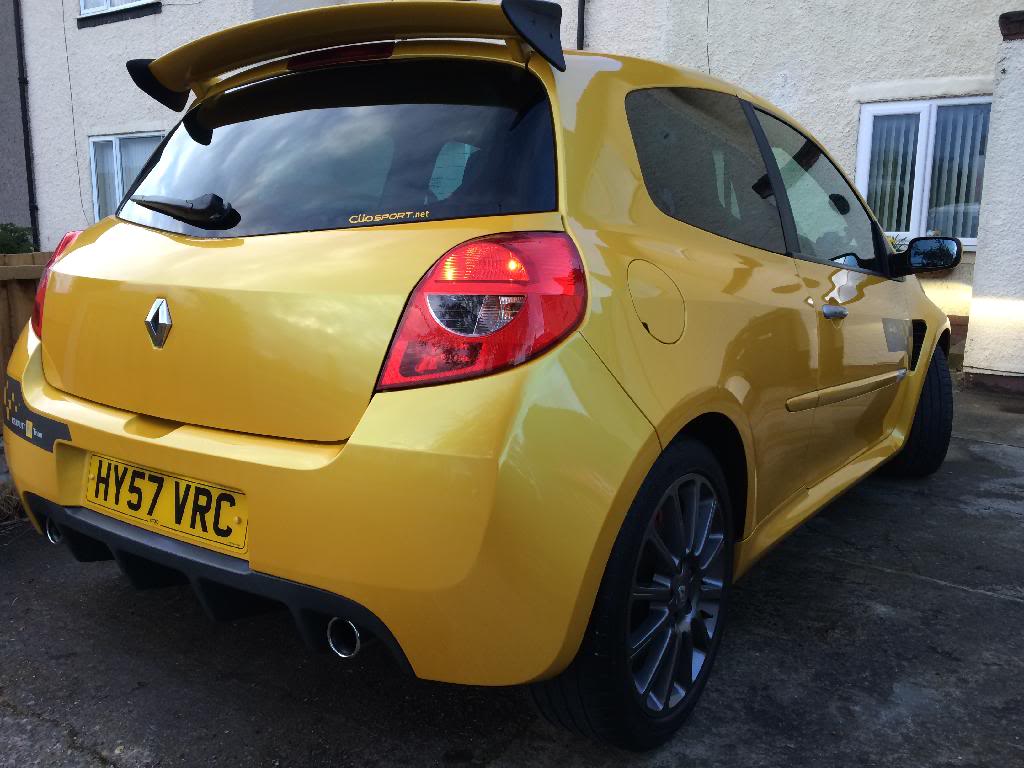 I love the back end of these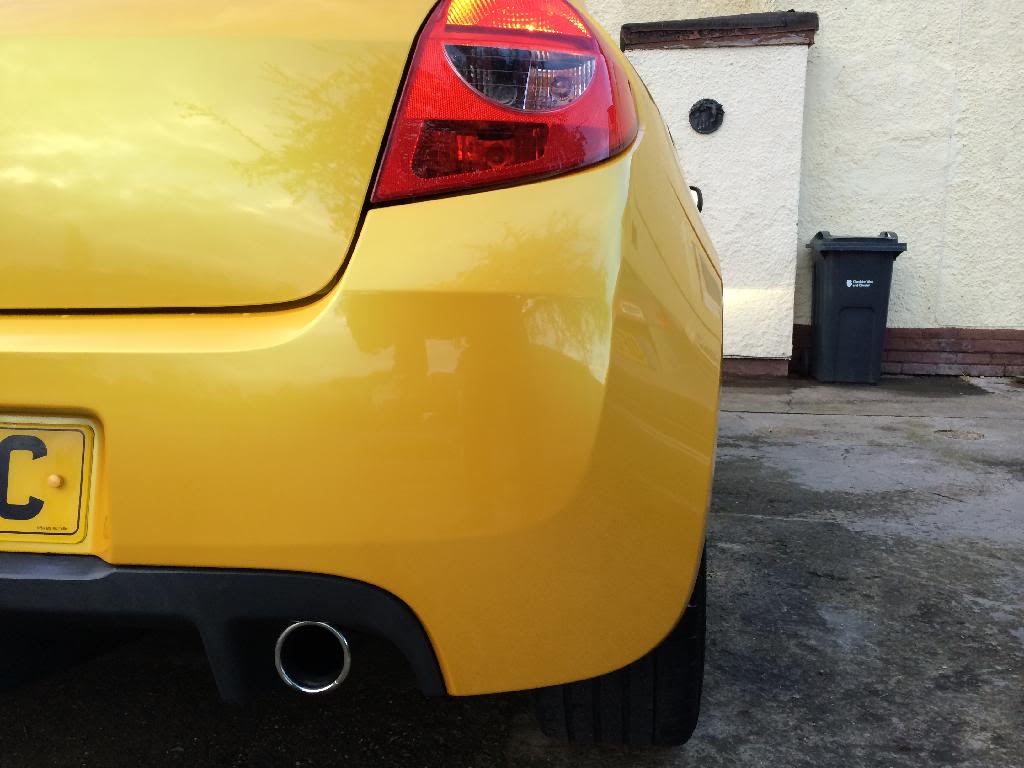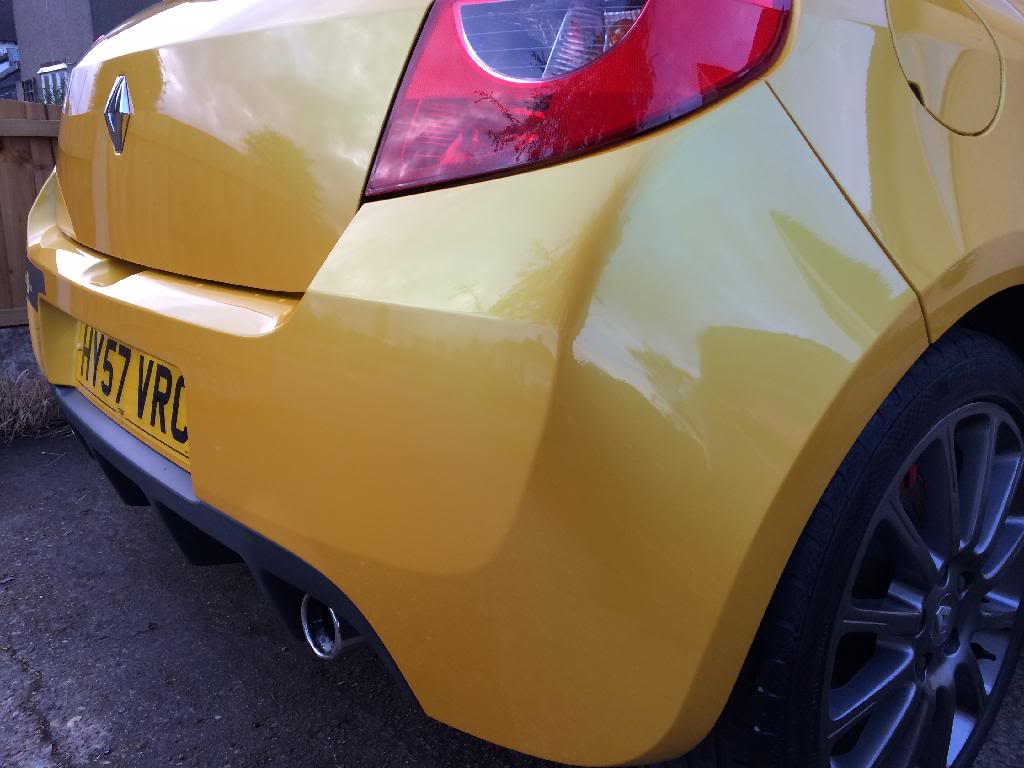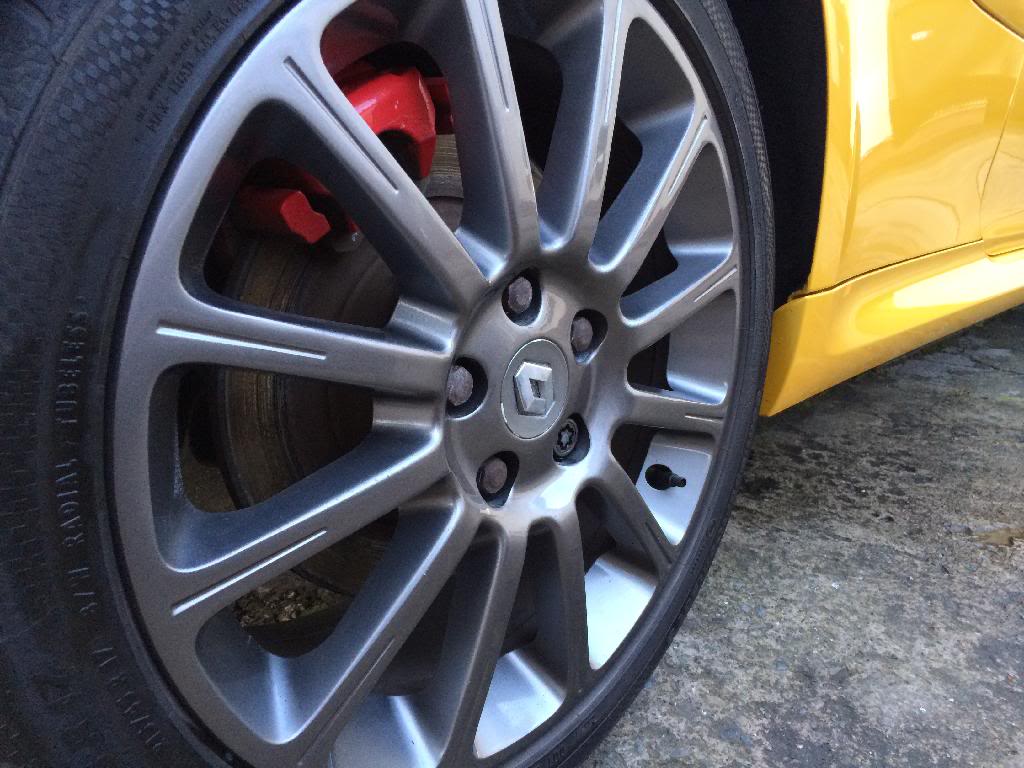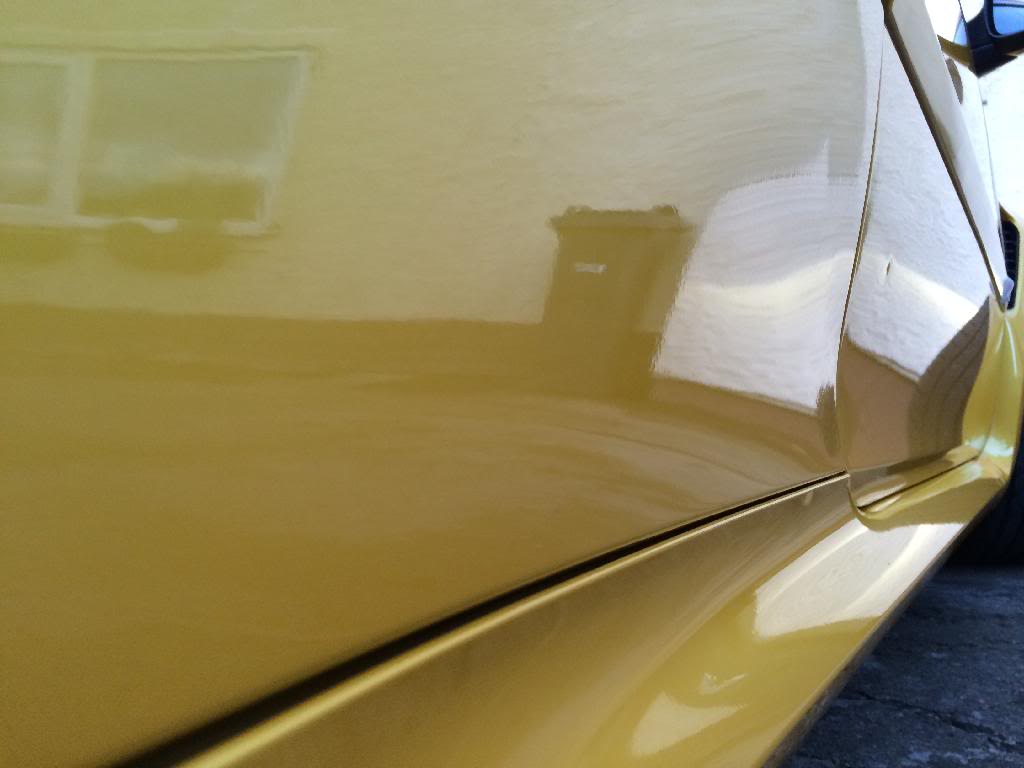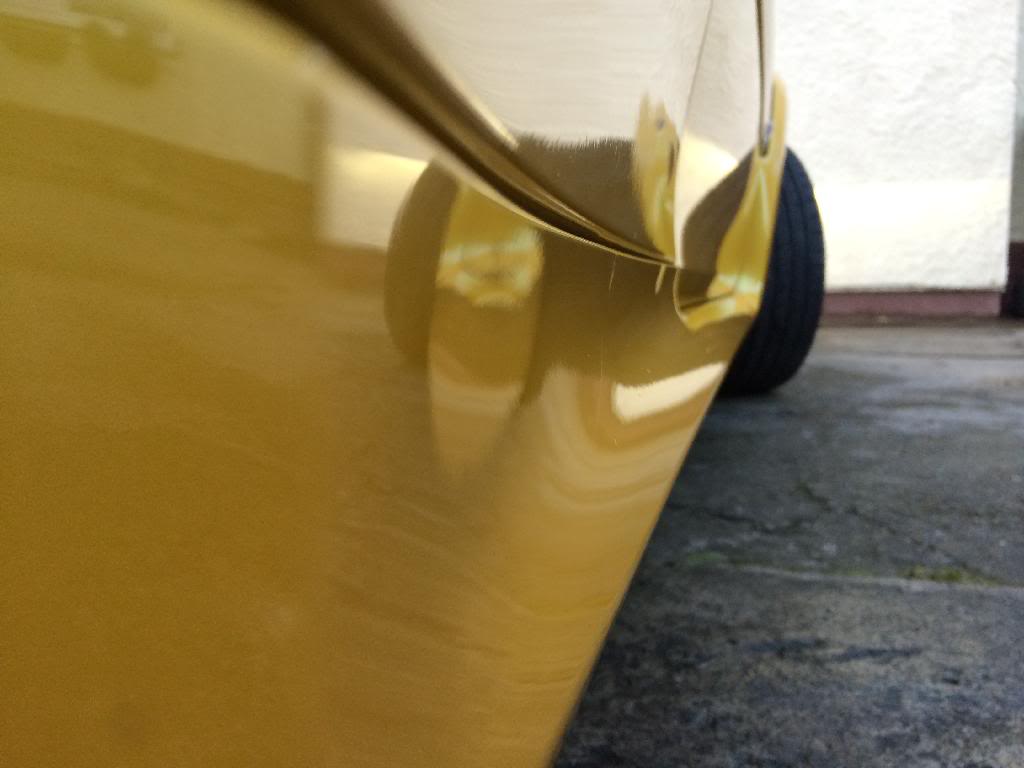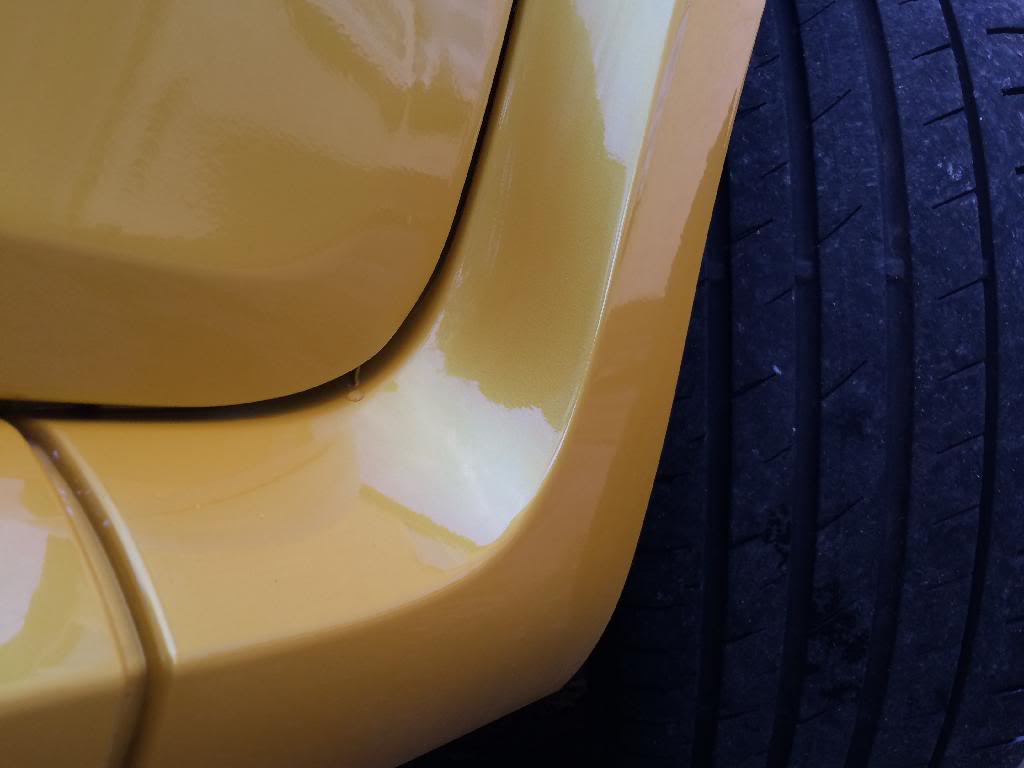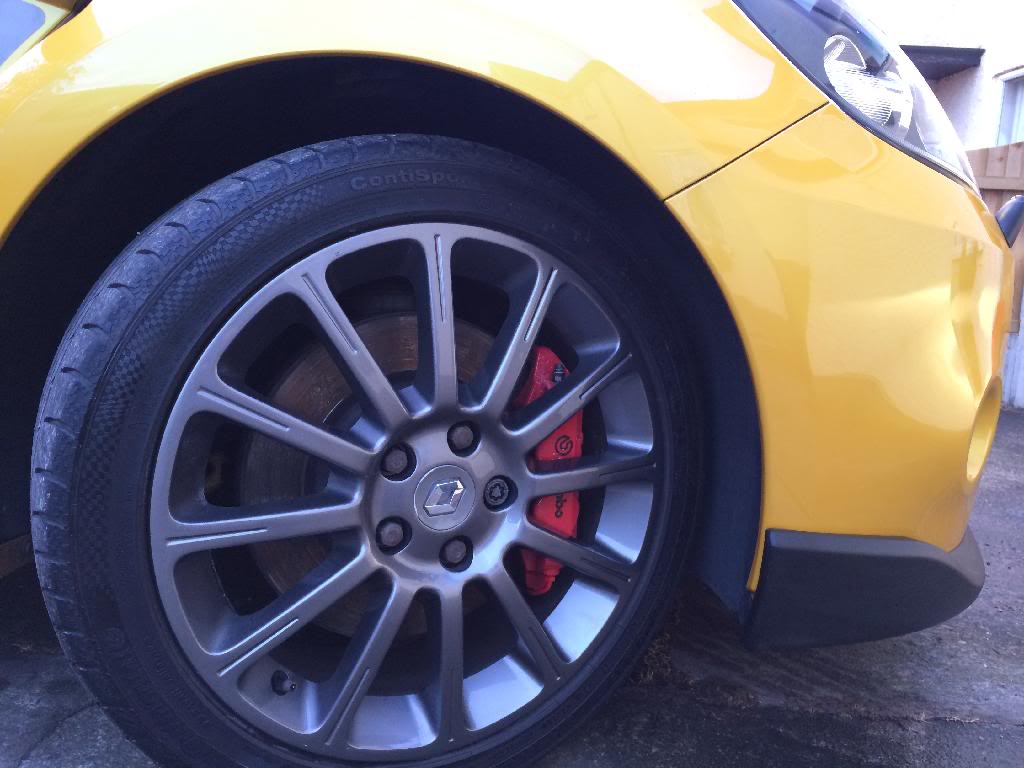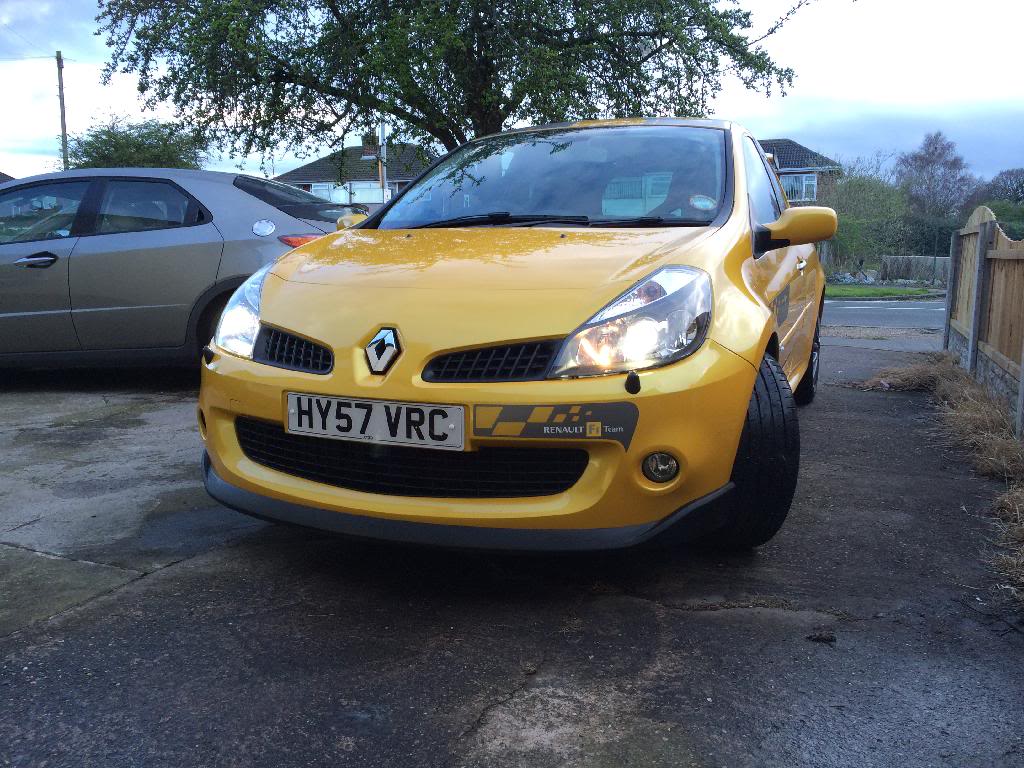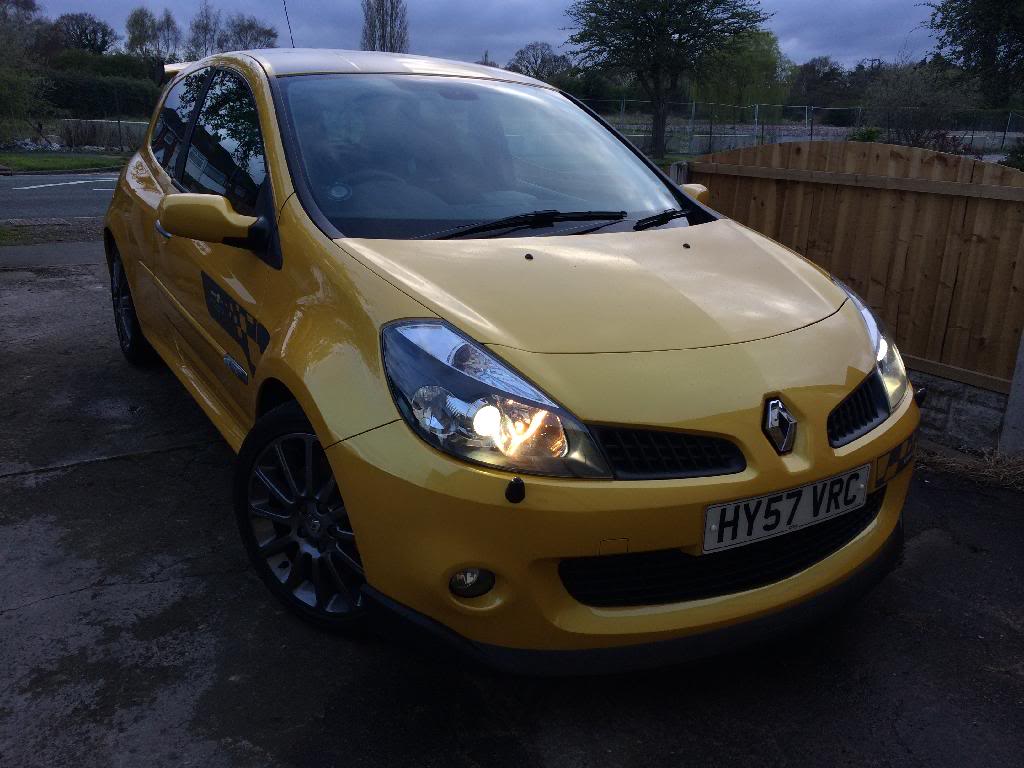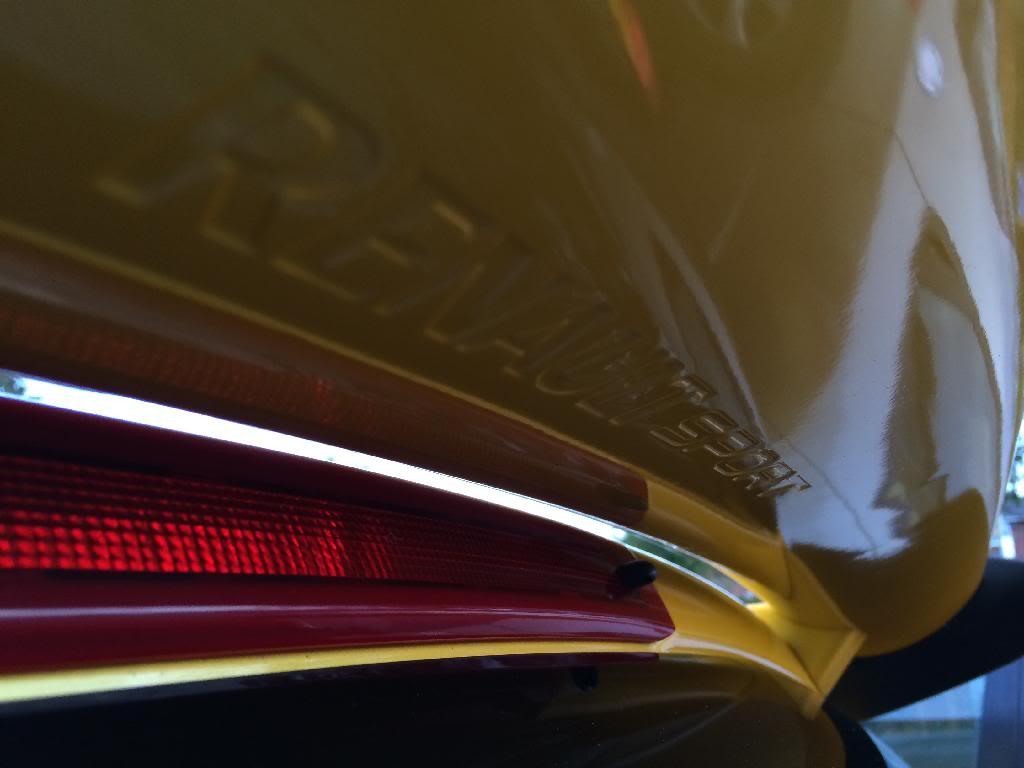 Here is how much I used, one coat of desire vs three coats of spirit... I'm not sure if I went nuts with the spirit or whether desire spreads further.
I'll try and get some better afters one evening this week.
Couple of interior shots, still need to do this. And need a snappy retrim, but that won't be for a while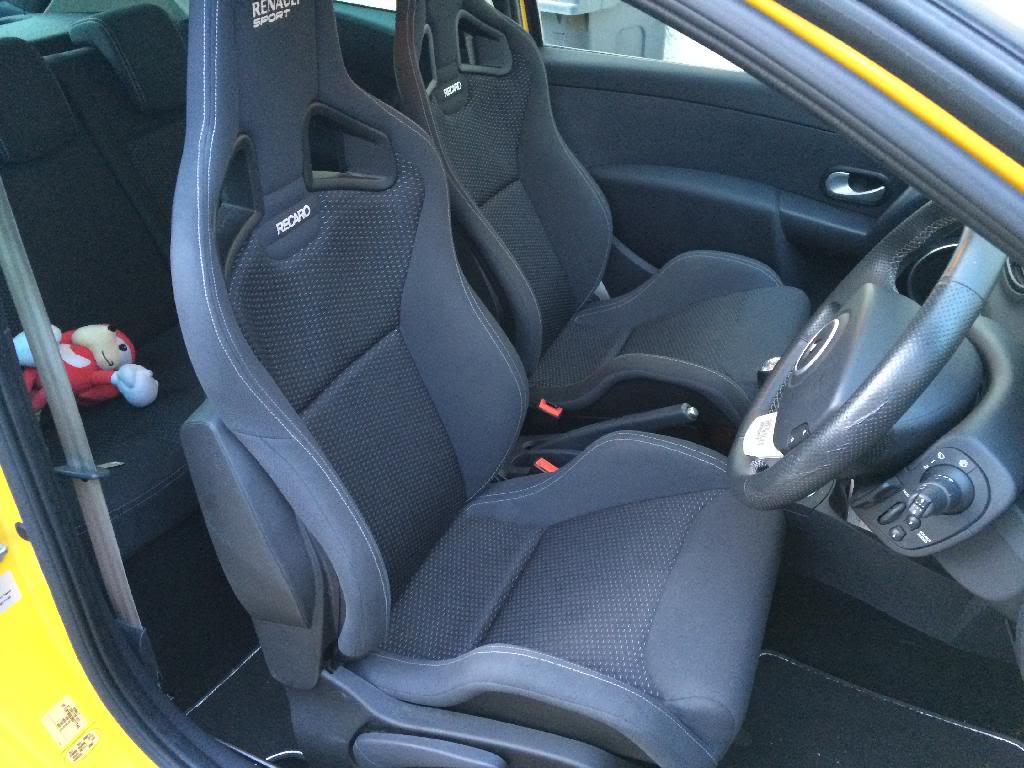 Cheers.
Last edited: