Had this about 3 years now. Bought it for a couple of hundred quid when I needed a emergency daily, left it standard for a bit, then left it stood for a bit, then my other working car blew up on Boxing Day 2021 and it's been my actual daily since.
Last year I thought I'd make it very low, so I did. I made some very short coilovers for the front, modified Lupo coilovers to fit the back, raised the engine and box and chopped and plated several bits that were in the way.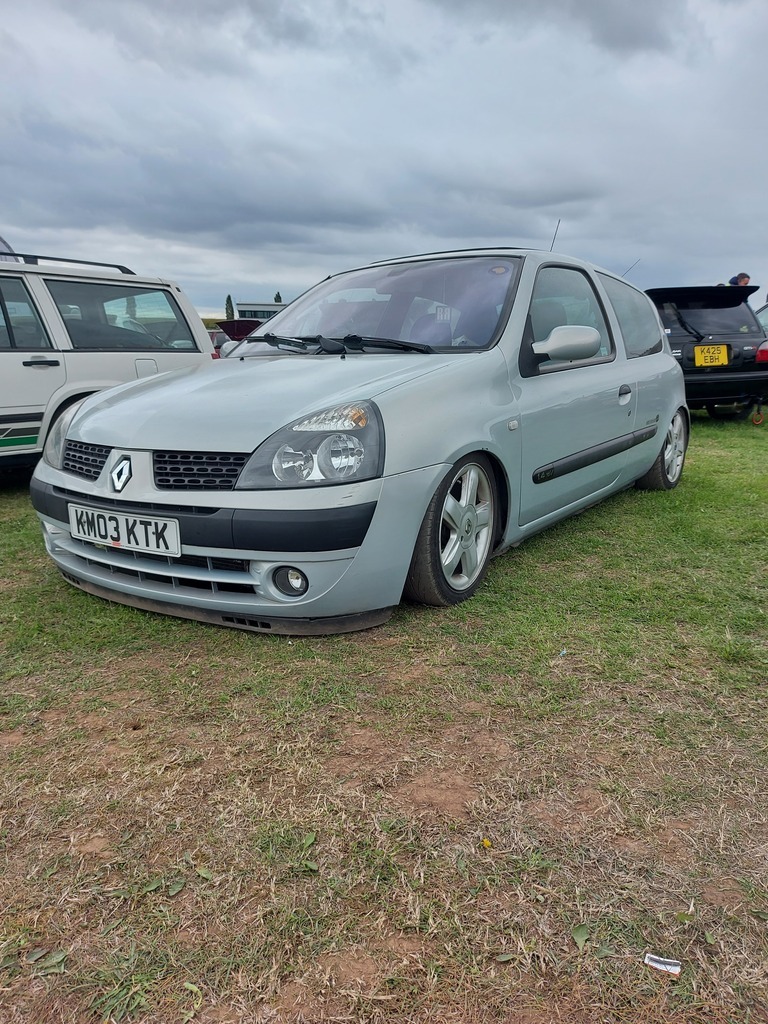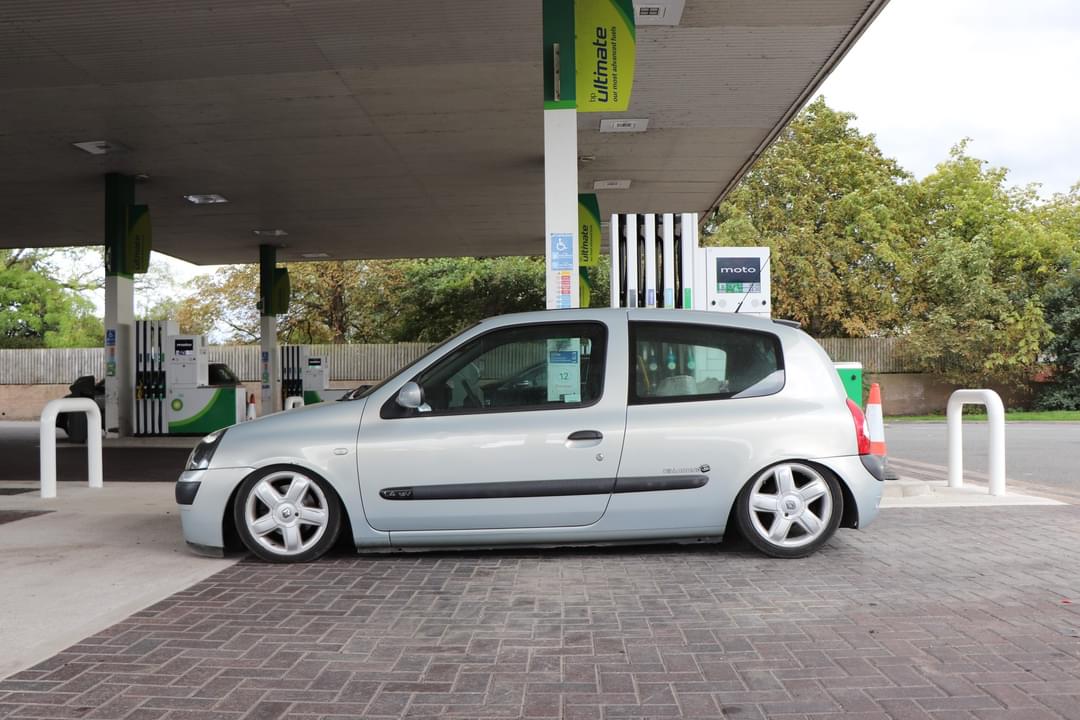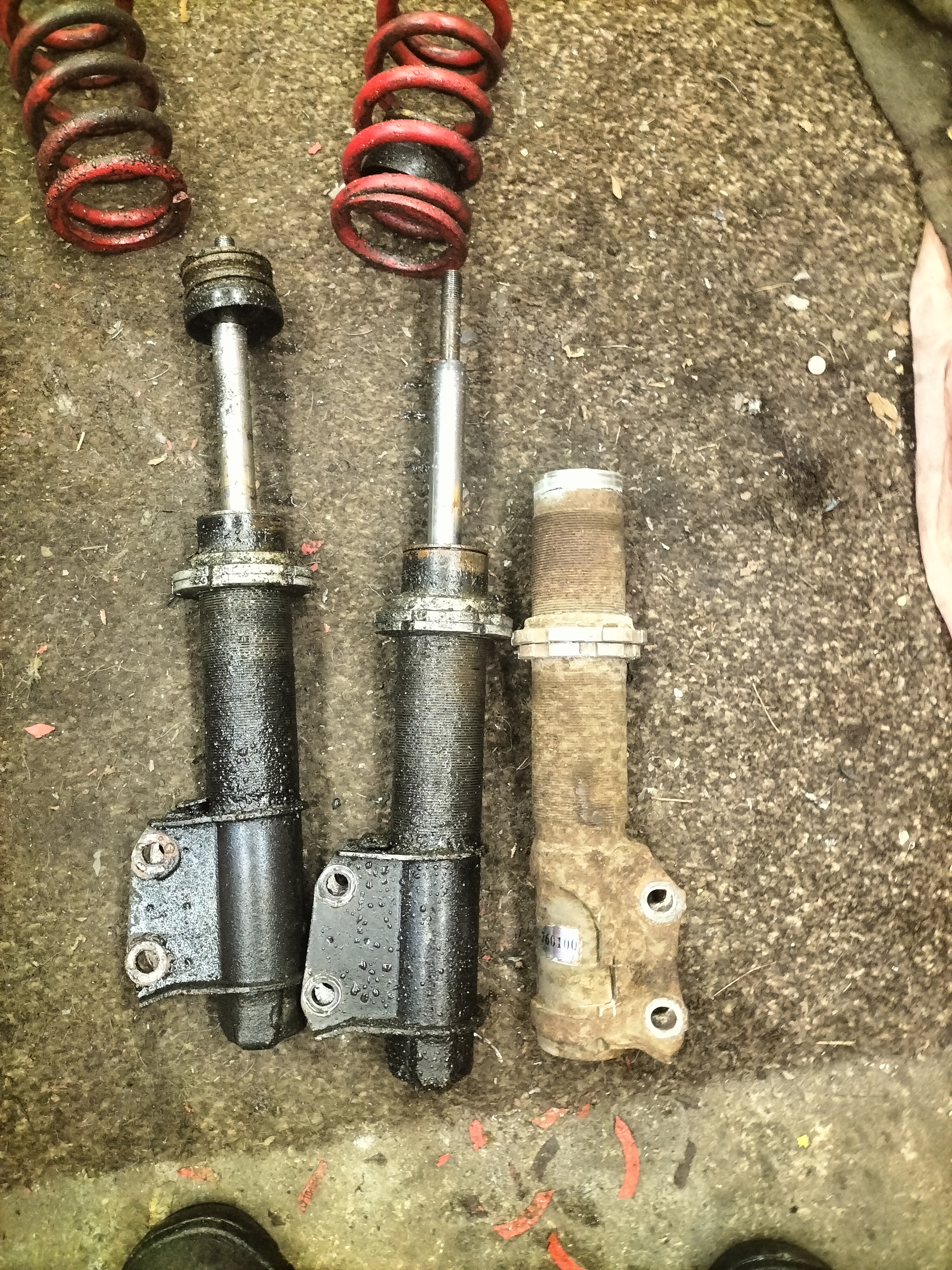 I've had several silly low cars and they don't do well in standing water at motorway speeds so decided to raise it up autumn/winter and go back to 195/50 tyres so I could put Rainsport's on. Tried raising the suspension that was on it, but to clear I had to wind the preload up that tight that the car had no rebound travel at all, which as I expected was properly terrifying. After a couple of months my bum hole couldn't take it any more so I built another pair of front coilovers with separate preload and ride height adjustment, added some adjustable shocks and some Mike Arter top mounts.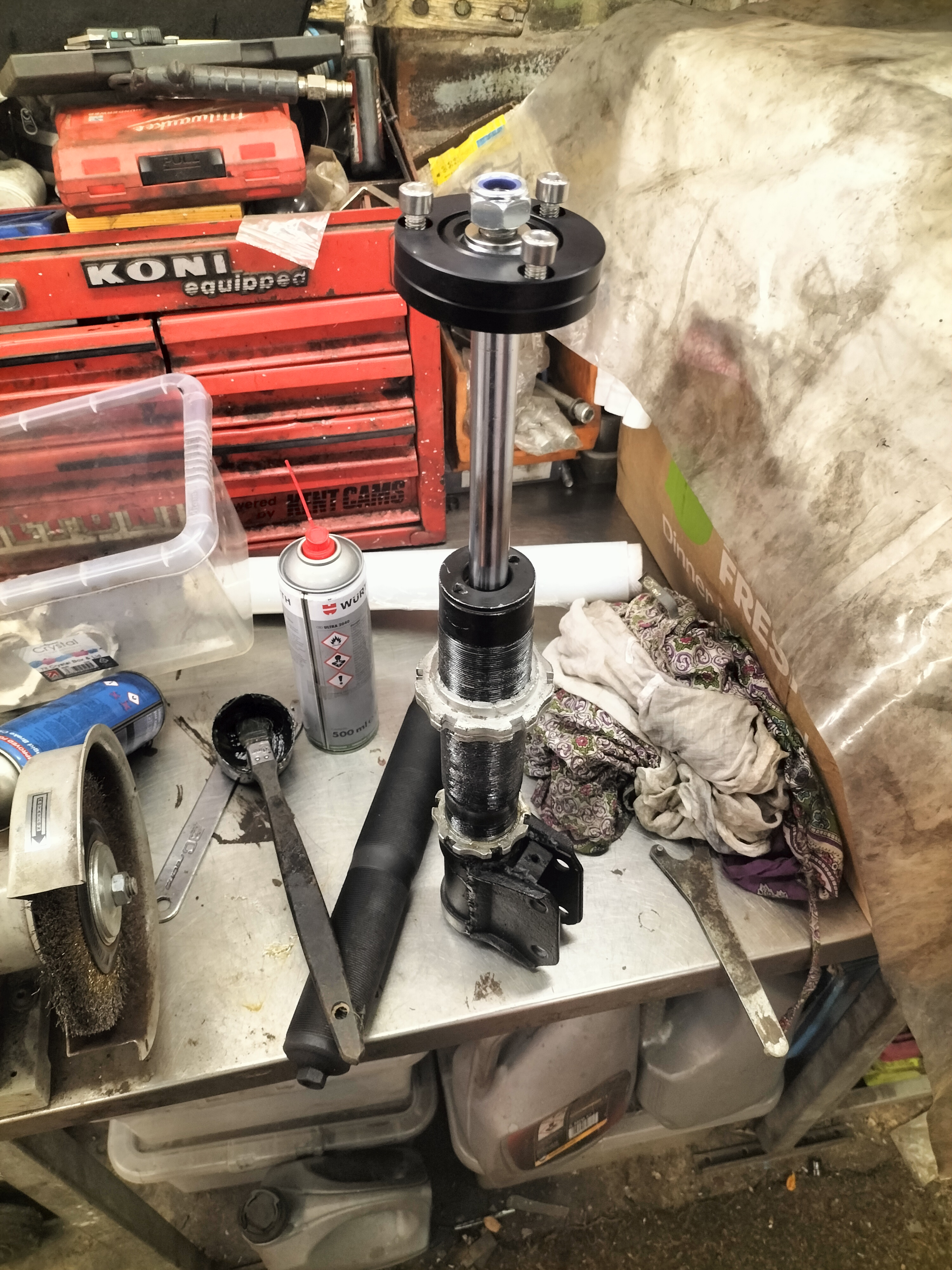 On the back I swapped to MK3 Golf style coilovers, they're not perfect yet but I'll get round to them. The stock wheels were also knackered. When it was stood for a few months (on grass) the paint had all flaked on the back, so I wire brushed them with a angle grinder to get the weights to stick, and they suddenly needed a lot more weight than before to balance. Quick scout on eBay and I found some super cheap Rota copies of Enkei's so they went on with 195/50 Rainsports, along with some 10mm (f) and 20mm (r) spacers. Around this time I also made a 2 box exhaust out a chopped up GT86 system and some other crap I had laying around. It both sounds really nice and is too loud for a old man like me and at some point I'll try and quieten it down but it'll do for now.