After years of owning an MG ZS180 way back when enjoying tack days the one car at the time that would leave me standing was 172/182 of the time. After years of hating on them, I found myself wanting to get back into track days and scratching that itch. After many failed attempts on faceache marketplace, I found a Clio 172 for the right price and the right history. The owner played me up a little after we had agreed on a price to then tell me that someone was on their way to 'look at the car'. after telling them I will buy the car... the joys of marketplace.
Sadly I didn't get any photos of when I got her apart from one or two at castle combe action day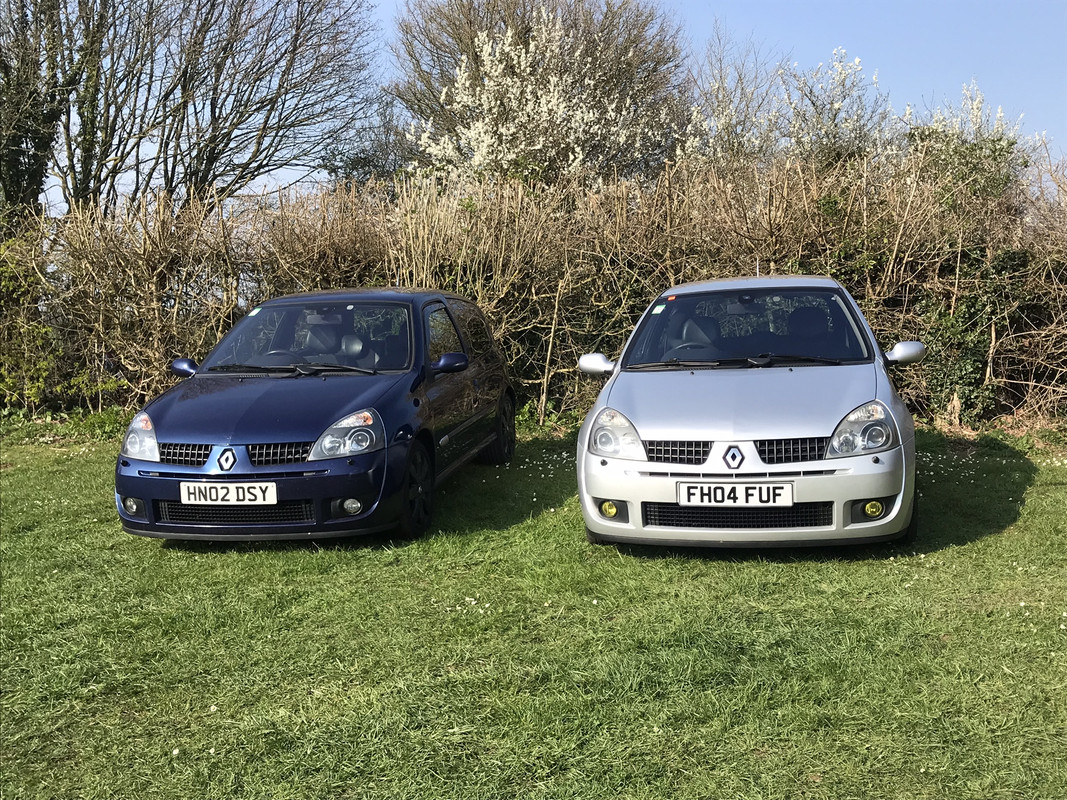 Little paintwork is needed on the front and rear bumper but for £780 and receipts of the dephaser being done a year ago I was well happy.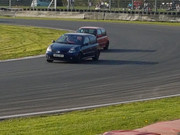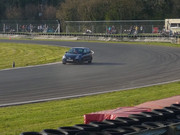 A couple from the action day which you can see I was getting mugged off by other Clios and the body roll..
After that small shakedown at Combe to find out that the car isn't going to blow up on me I booked up for a full track day at Combe with a local group. At this point I had picked up a used set of TD 1.2s with some life left in the tyres. Went and picked them up from a gent at Silverstone where Lotus Silverstone had an open day.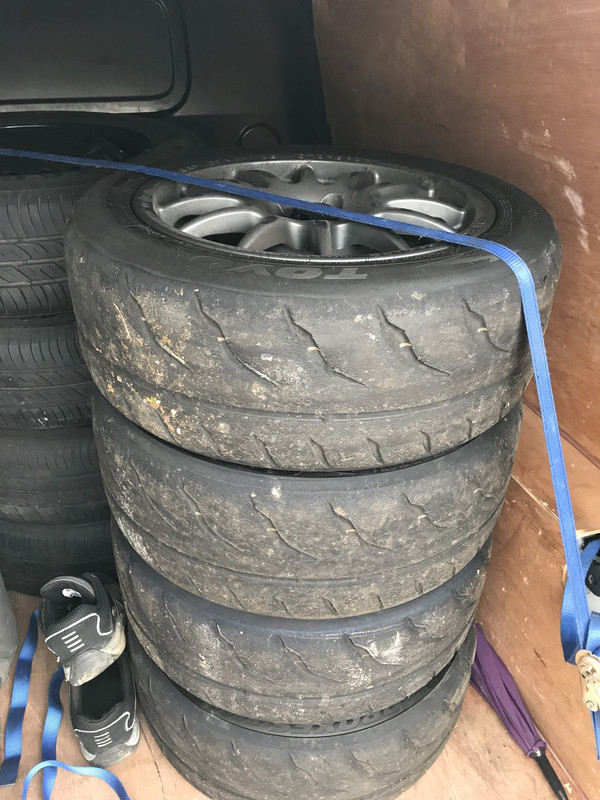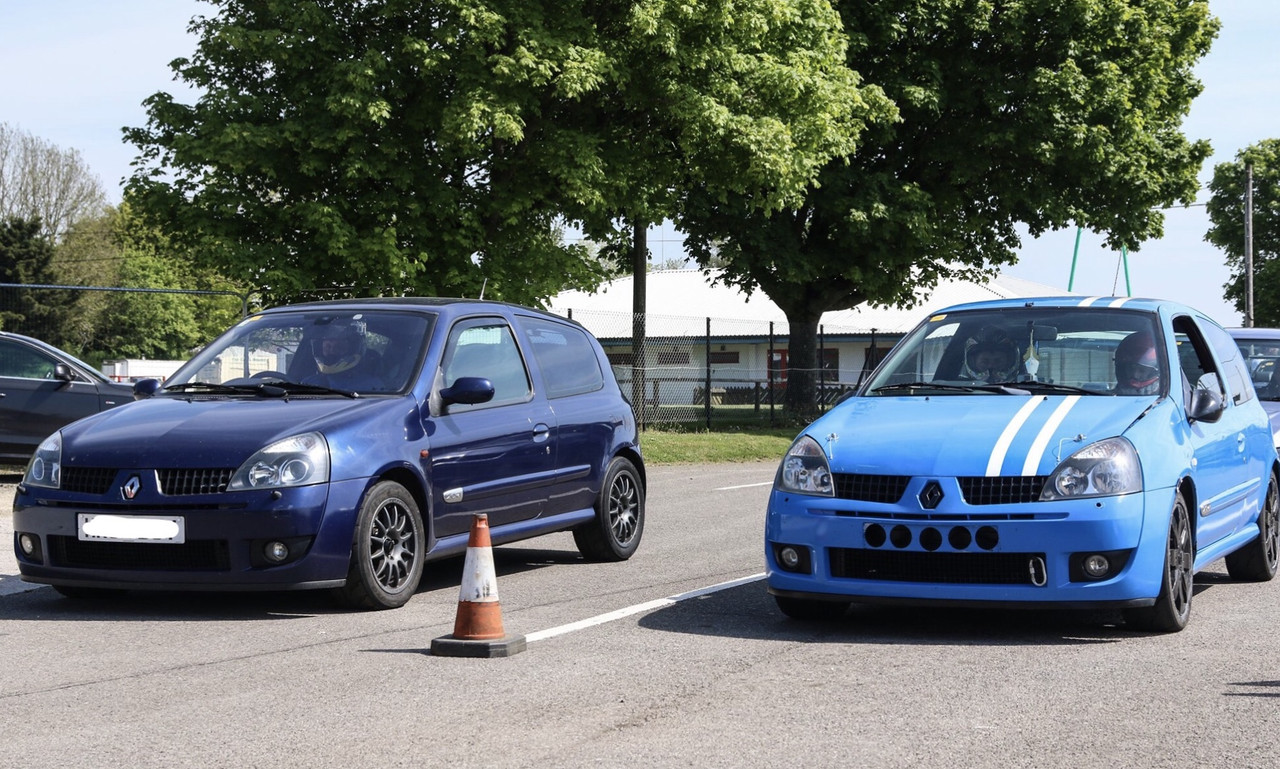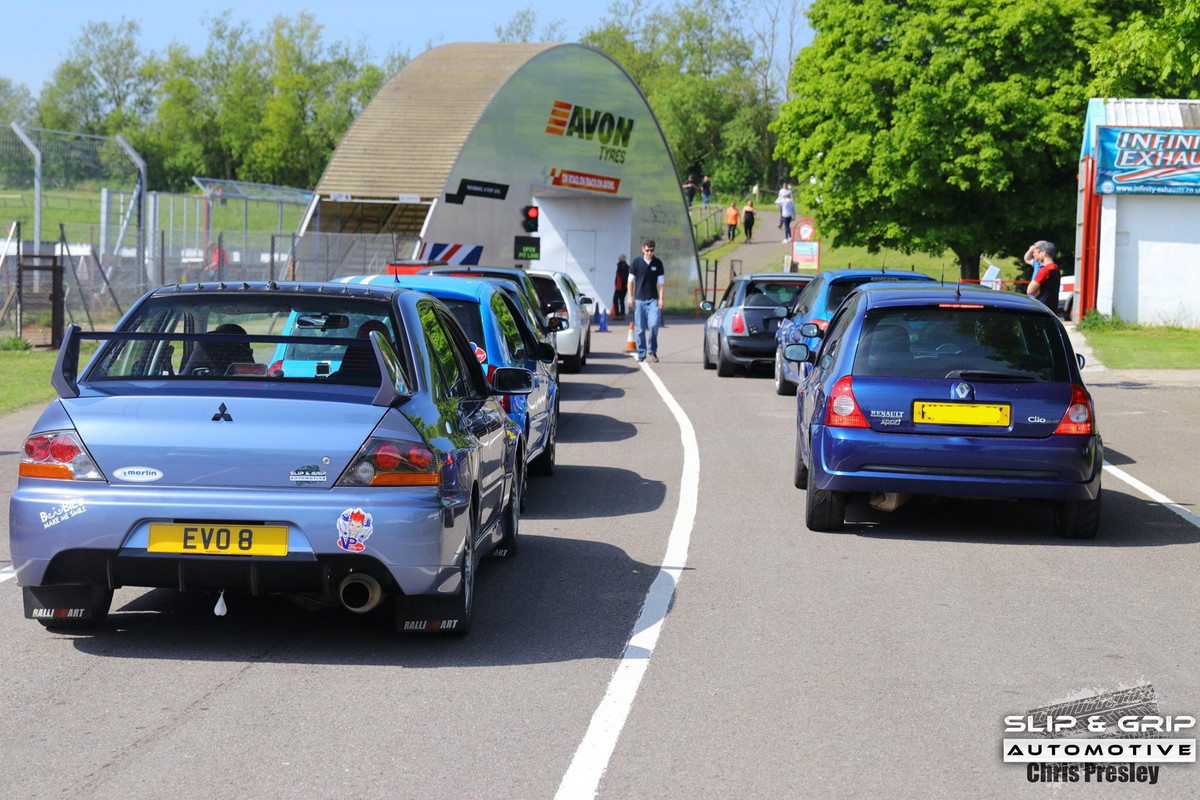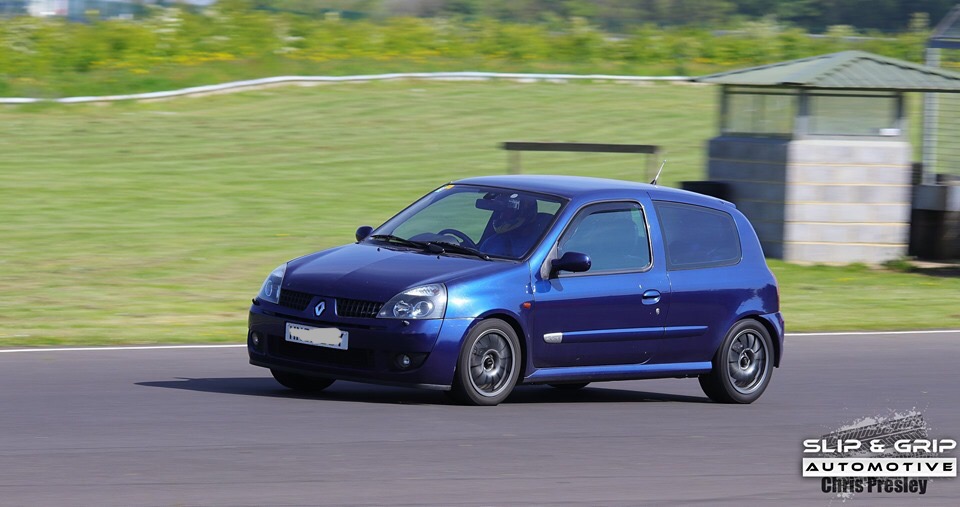 I was probably the slowest thing there and having some decent tyres on just highlighted the body roll and how much the car needed some lows when sat on 15s. However it gave me something to think about, I did run into some issues which was exactly what I wanted out of the day to get the project rolling. A crunch in 3rd gear and pretty much cooked the brakes which put me out for the afternoon as it wasn't safe.
So some RBF 600 was needed along with a gearbox oil change.
Shortly after this was the BIG TEST of a sub £800 Clio. A trip to the ring....