2 years ago I bought myself a BG 182. These are a rare sight in Ireland so there wasn't much choice. If i remember correctly only 3 1*2s were for sale over the 5 month period I was looking for one.
Luckily I found one in decent condition not too far from me so i snapped it up.
Its been such a great little motor. Genuinely attached to it unlike any car I have had before.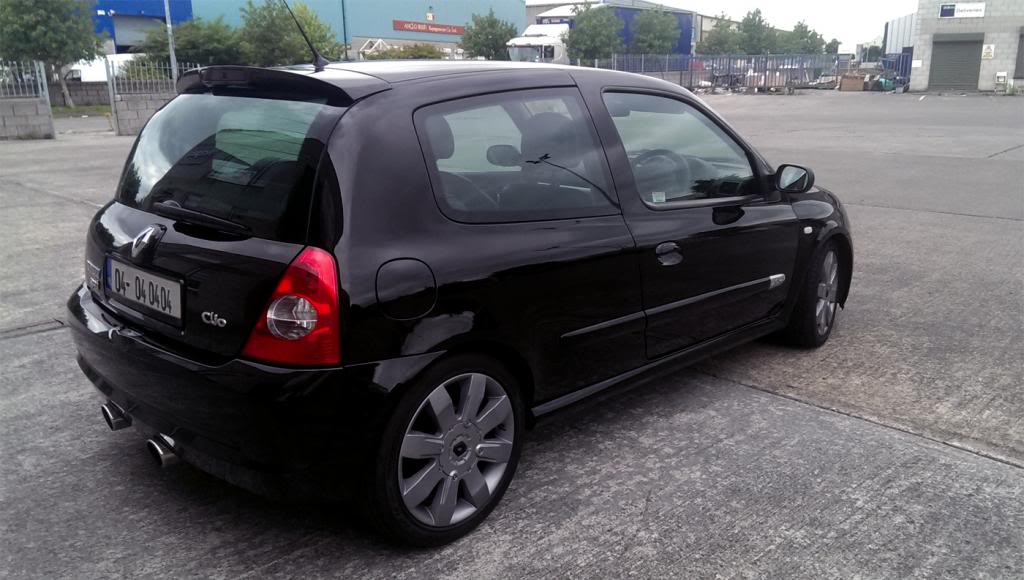 I got the wheel re trimmed by Snappy and a few interior parts repainted to get it back to looking as i thought it should have from the factory.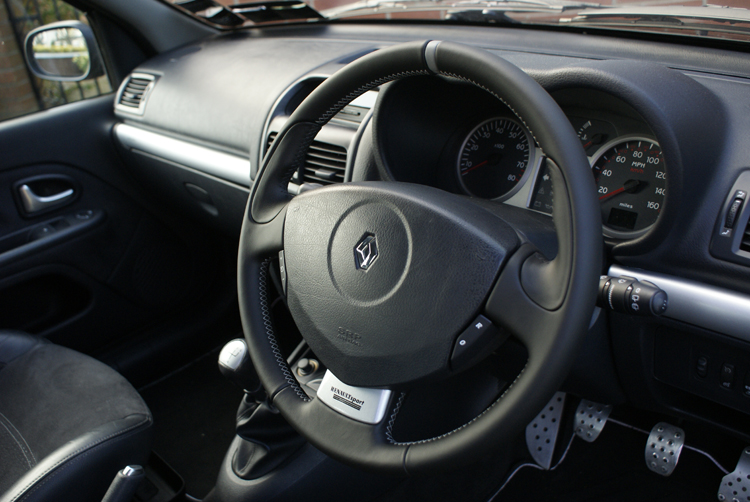 Kept it serviced regularly and gave it a few small upgrades, 98 ron map, induction kit, brembos from G172 etc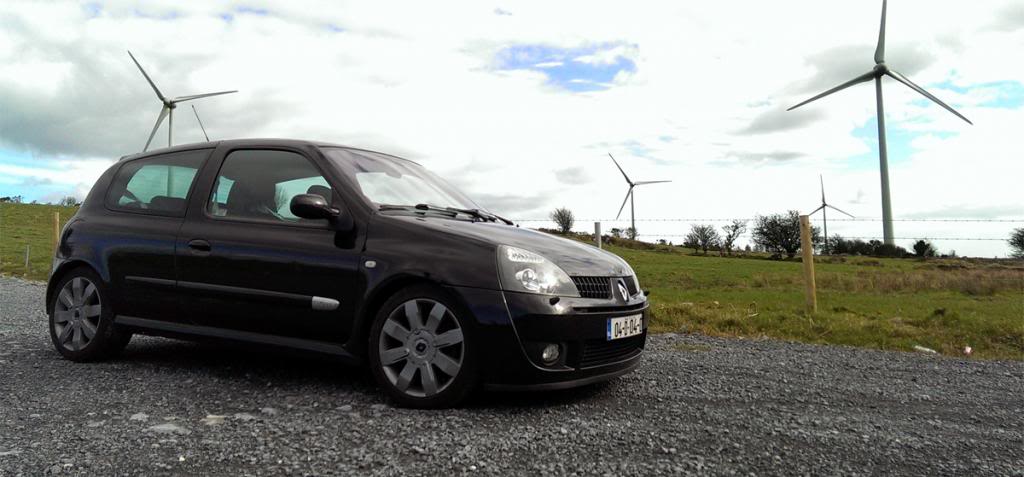 For the past year though ive been thinking of what I would replace it with. I was looking for something a bit bigger but still special and fun.
For a long time I had it in my head to get a focus RS mk1. I researched them, joined the various clubs and went to a few Ford shows to get a better look as I had never seen one up close.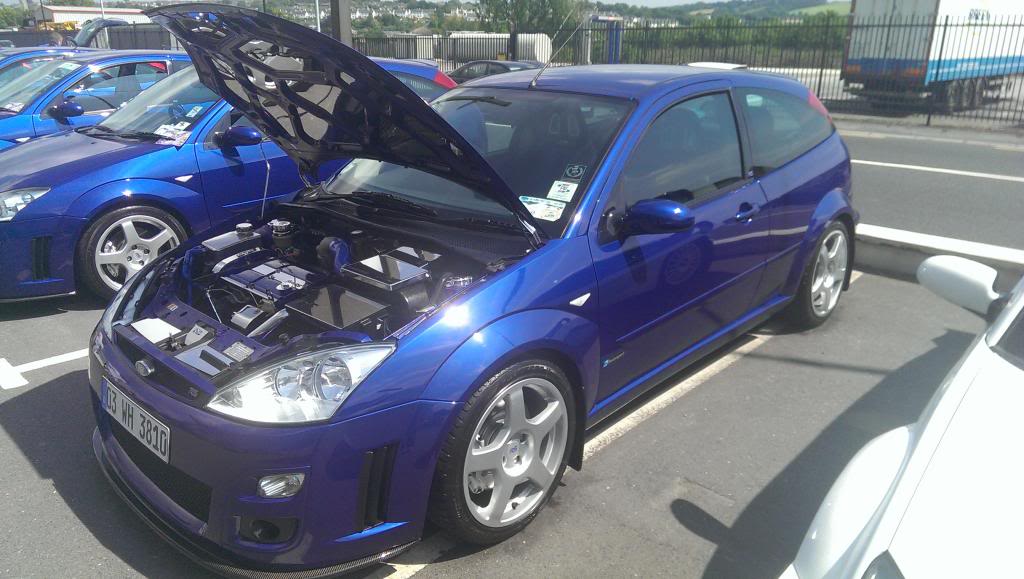 But looking at the maintenance they might require (they are after all over 10 years old) and finding the right one at a decent price slowly began to throw me off them. To me it seems like a weekend toy rather than something I would enjoy using every day.
So the next logical step was to look for a mk2 RS.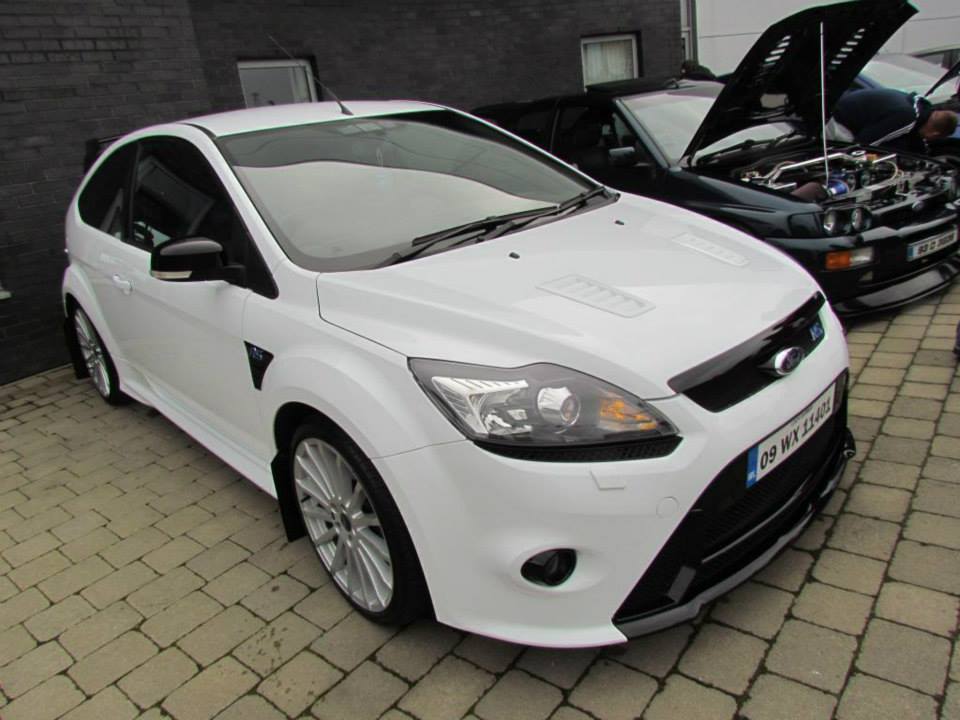 LOVE the noise these make and their road presence. Had a long hard think about buying one but it came down to our Irish tax scheme which put me off. I could end up paying 8K on import tax on top of the 20K these are at the moment.
Too much of a gamble so I decided to move on to something else.
I decided that a 250 Megane was the one for me. I had my heart set on Recaros and Cup chasis with lowish miles if possible.
There were none for sale in Ireland and are quite exclusive here. According to a Renault garage I was talking to they were never "officially" sold here only special orders.
I did the usual pistonhead search but after a few weeks a member on MeganeSport.net said that he knew someone who might be interested in selling his. I fired off an email and he came back to me saying that he had a 2011 Megane 265 in LY which wasn't yet advertised anywhere. A few photos later i decided that it looked good enough to fly over to view it.
This is where i got very lucky. The seller was the most accommodating person ever.
He picked me up from the airport, brought me karting, brought for a meal after then for a game of pool with a few pints. He also let me stay at his house for the night rather than paying for a hotel.
ON TOP of all of that he invited me on a trip to Le Mans when hes heading with his mates next year
I asked him what he would be going in. He showed me what he had hiding in his garage: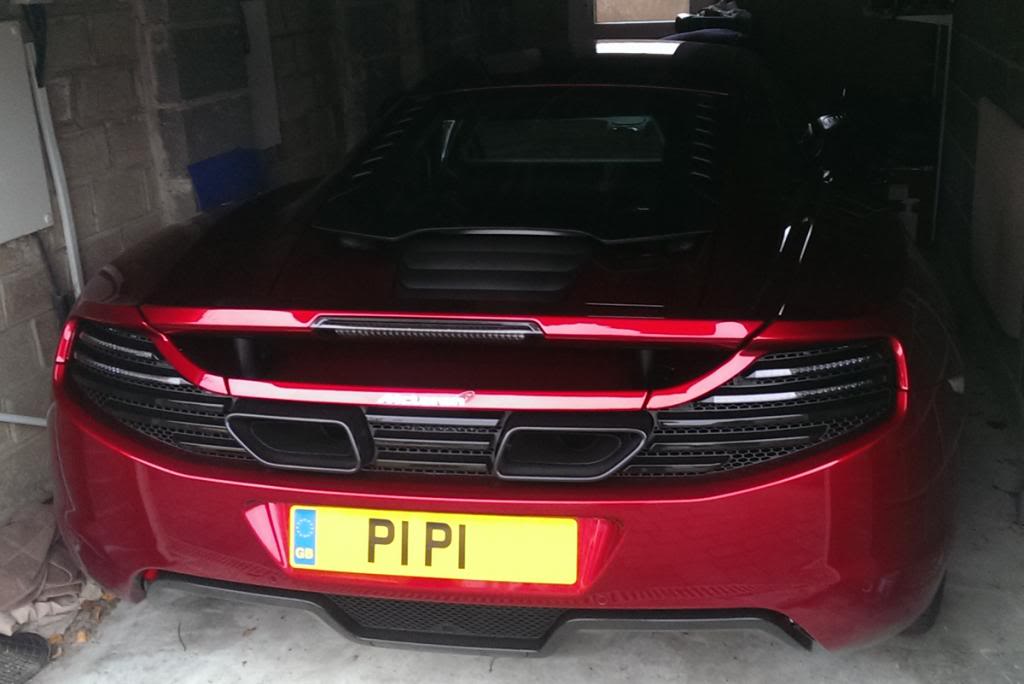 TOP BLOKE
So after cracking day out I brought this home to meet the Clio..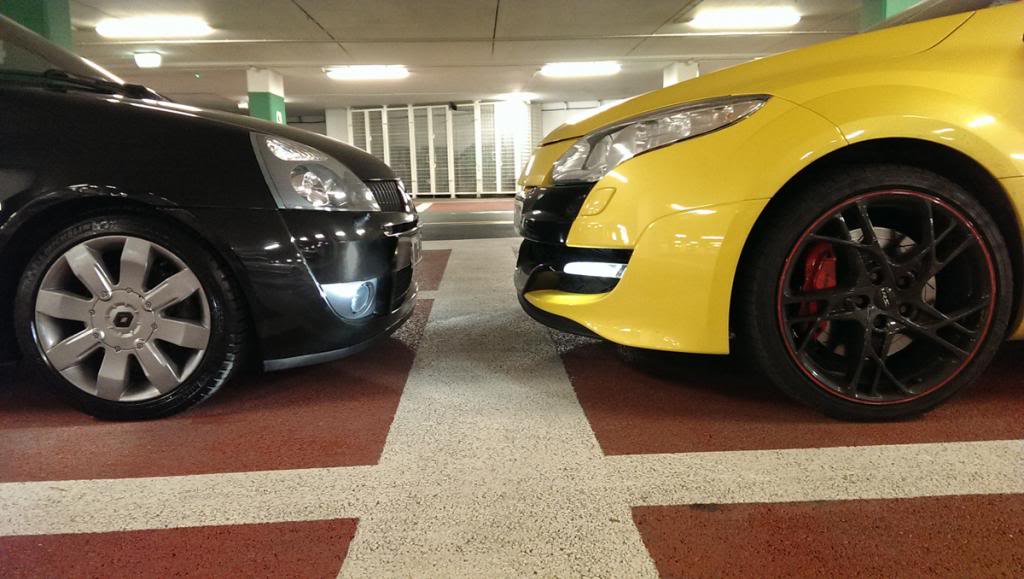 I am delighted with it so far. Pulls really well. Comfortable seats and really nice seating position. I love the colour too
I didn't expect it to get so much attention as it does. People staring at it wherever ive gone which im not used to at all.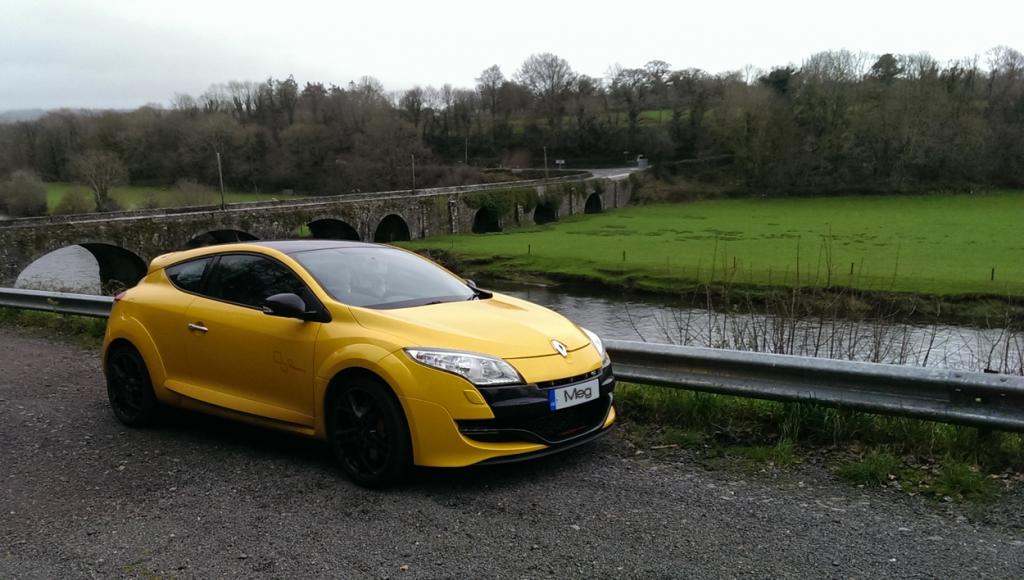 So im glad ive stuck with Renault and would recommend a 250/ 265 to anyone who was tempted. Ill post up a more detailed comparison of the two if anyones is interested as they do feel quite different from one another.