To start, Yes I know it looks shite
really need the paint to finish colour coding (mirrors, spoiler(again), side strips, front bumper)
Mods:
Clio 172 Ph1 Rear Bumper
Lexus style rear lights
Sport Spoiler
Extremely loud exhaust
17" Team Dynamics alloys
Front Eyebrows
splitter from a 2001 clio
sub+amp, fusion front speakers, 6x9s in the parcel shelf, kenwood h/u
clio 182 side strips and bullets
Lowering springs are in the post now, and 16"s will be on soon hopefully
Future mods:
Might change the rear lights back
want the clio dual optics lights
plain 16V bullets are in the post now (cos it clearly isnt a 2.0L)
The dent/scratch on the side wasnt me the car came like that it also came with no rear side strips and was in pretty poor condition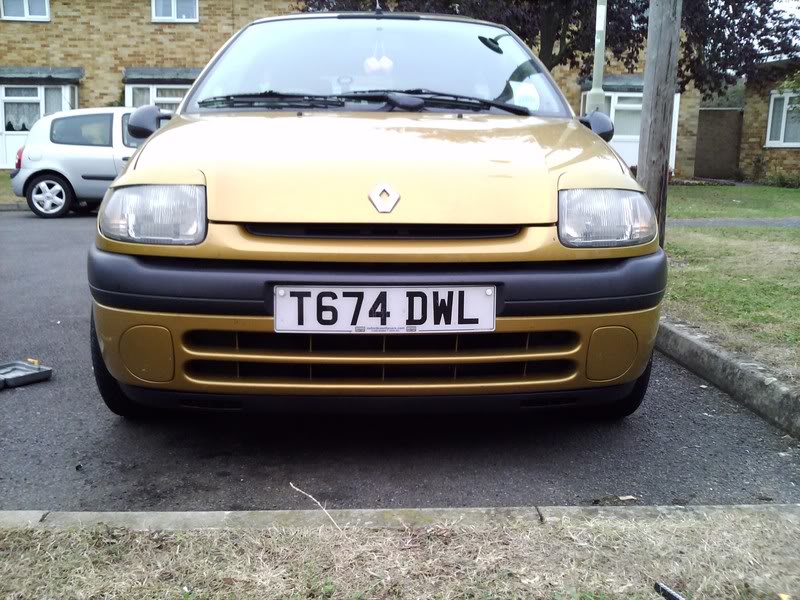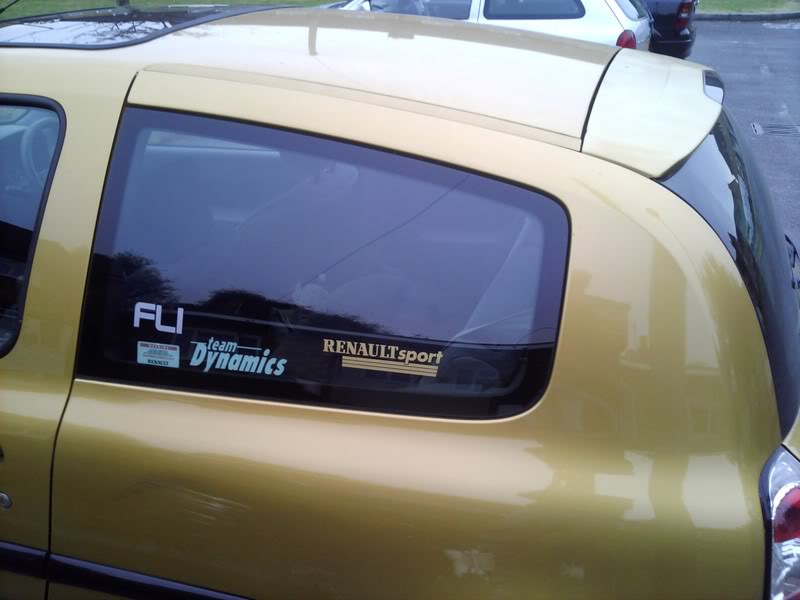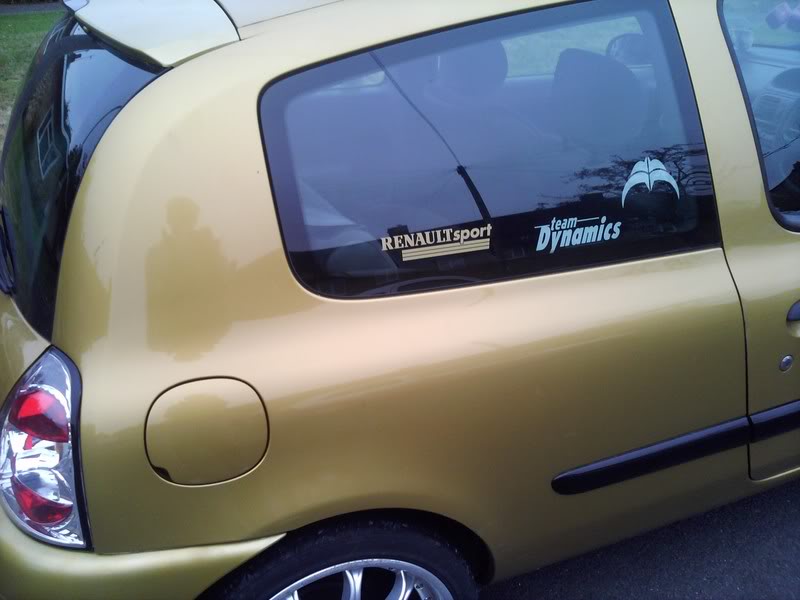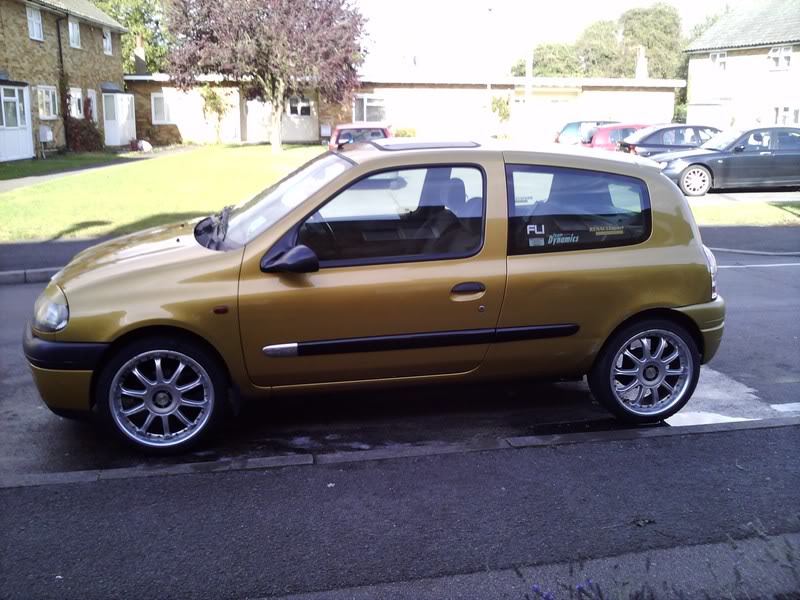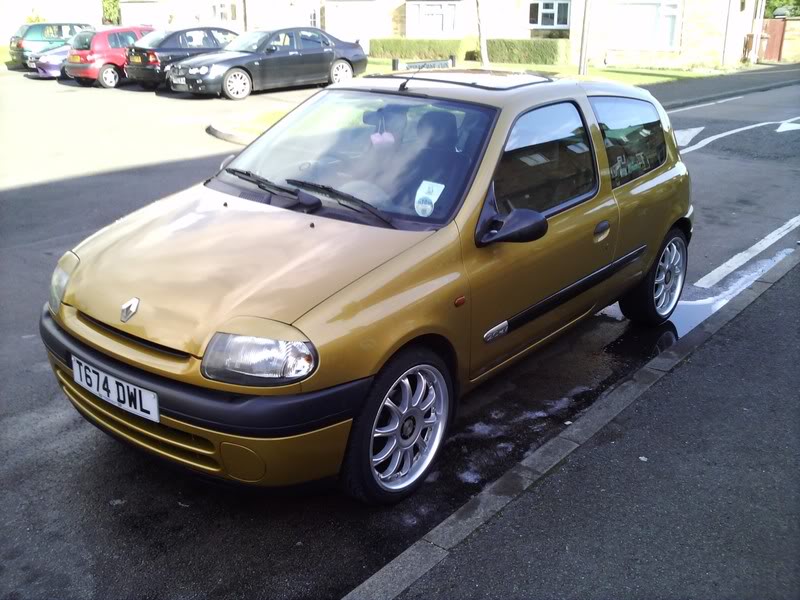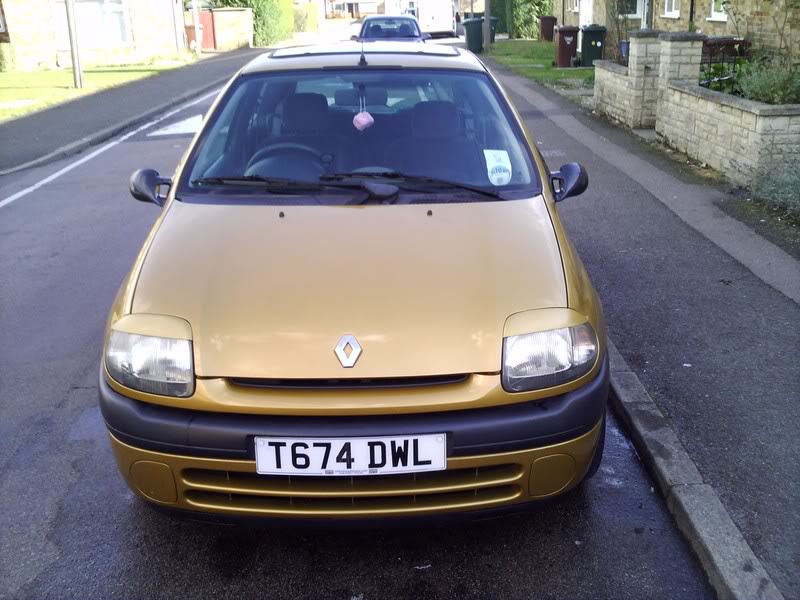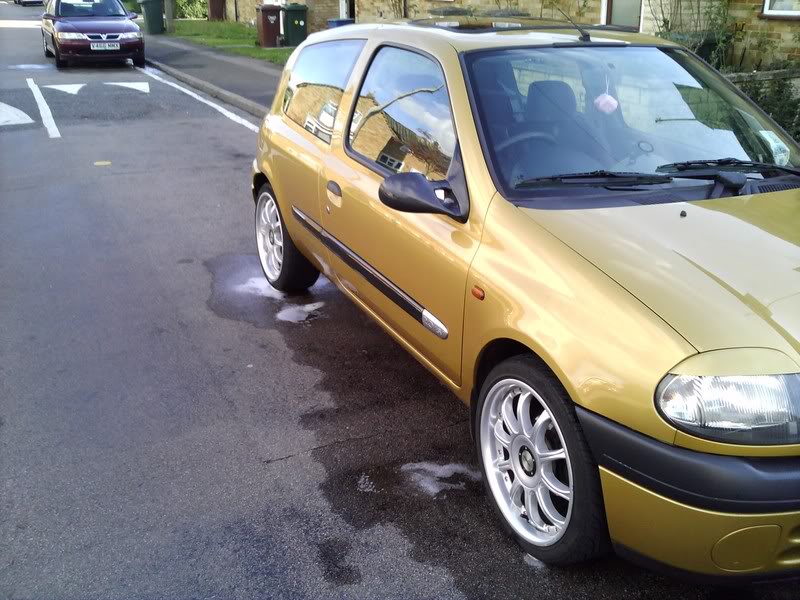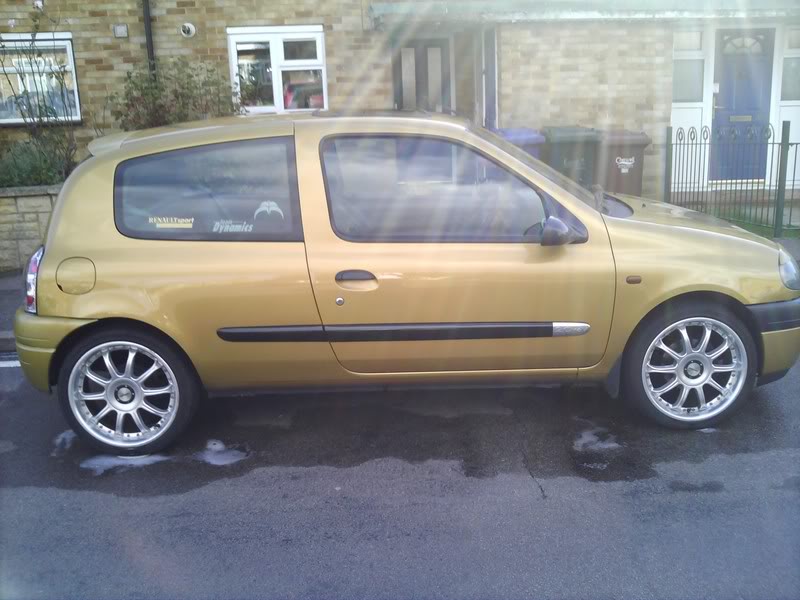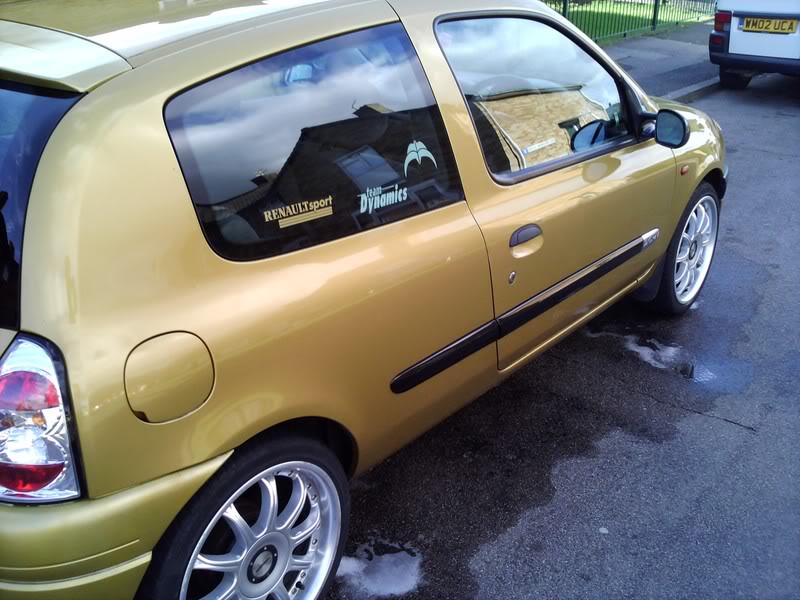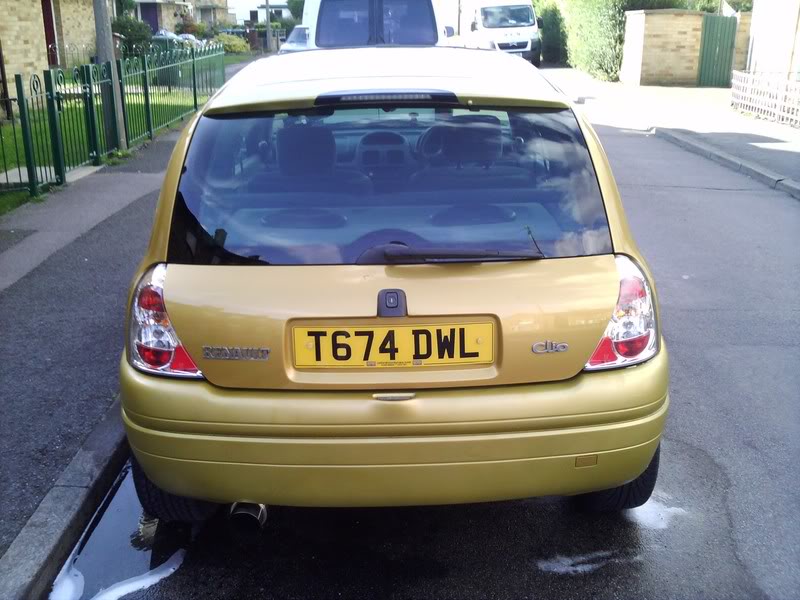 Any advice for me? should I put the stock rear lights back on??
I have the money for my next car which i plan to mod nicely but nowhere for this to go unfortunately
If anyone wants to sell me their clio and take this as p/x please get back to me
Pinky (Steve)