Had the car for just over a year now so thought id do a little write up on the progress.…
I used to have a LY182 which i absolutely loved (still miss it)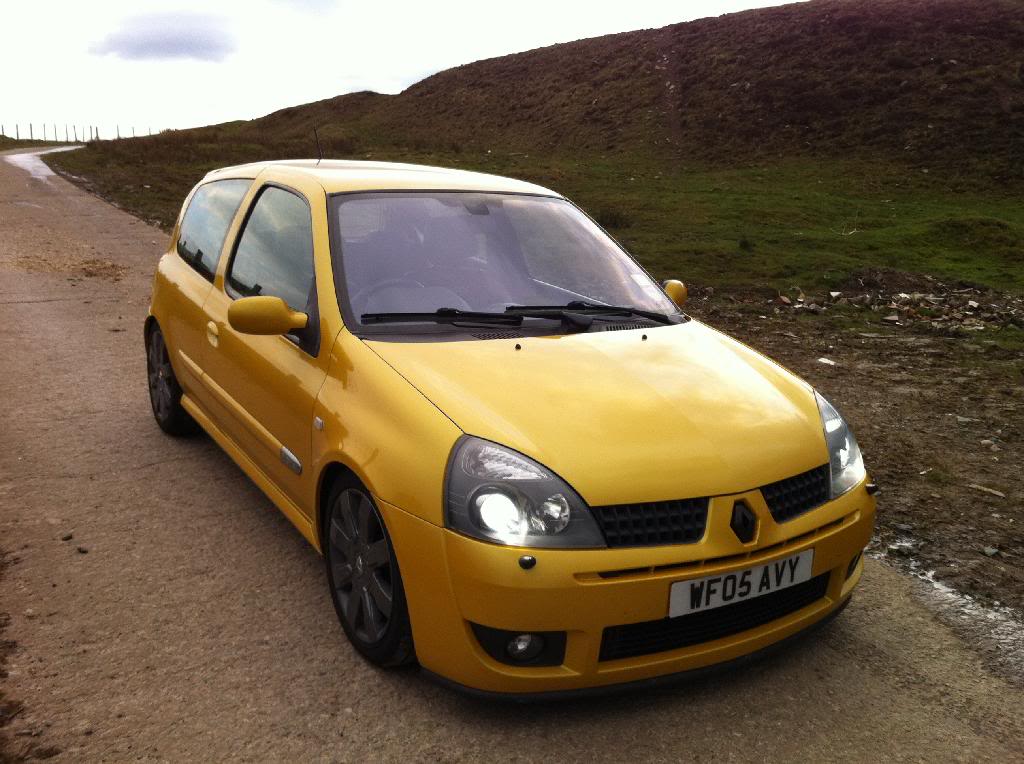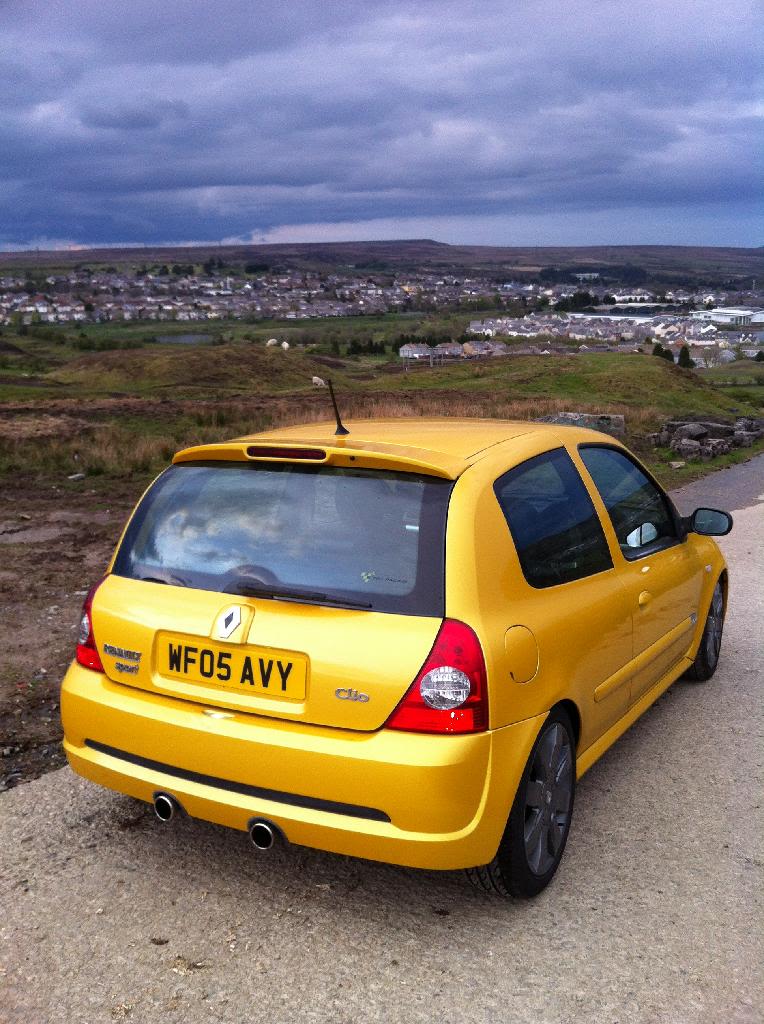 but things started changing, i got a new job and just felt the time was right to get the RS i wanted since i was 13, so i already had my clio van daily drive so it was ideal to keep the miles down on the RS,
Advertised the clio and it was sold locally to a boy i know who lives up the road who loved the car when i had it.
Plan was to wait a while and get some money together but i lasted all of 2 days and bought the RS
Saw it advertised in a local ford dealership and jumped at it
Picked it up on a really cold and frosty morning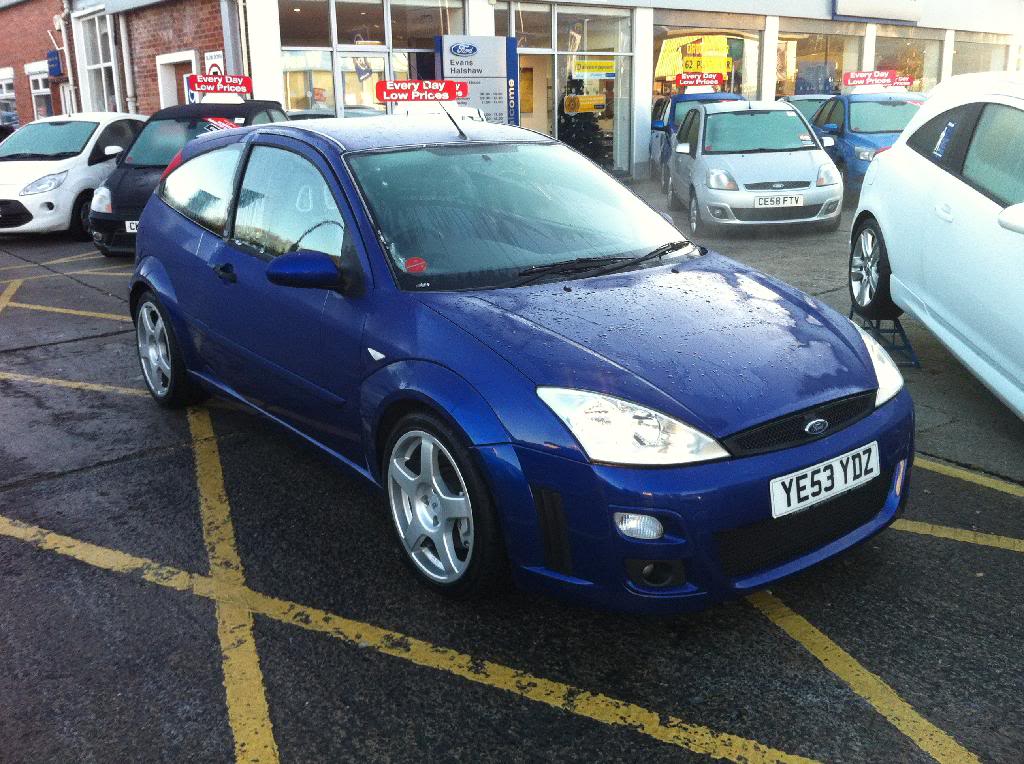 First things first was a set of sparco mats to keep the theme going (not to all tastes lol)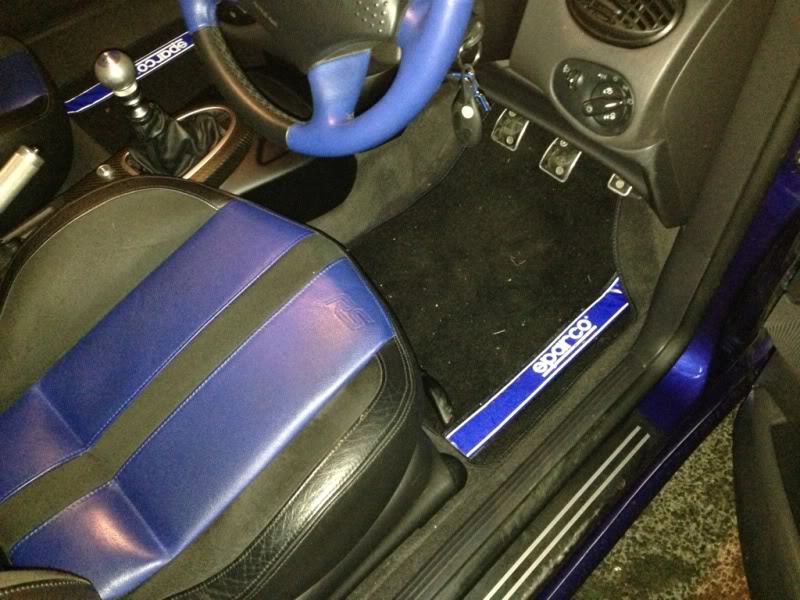 Was really over the moon with it, only issue was that the chargecooler pump was acting up so bought a new one and got that fitted straight away, alon with a 'smooth' plastic rear wiper arm and got rid of the rubbish looking metal standard one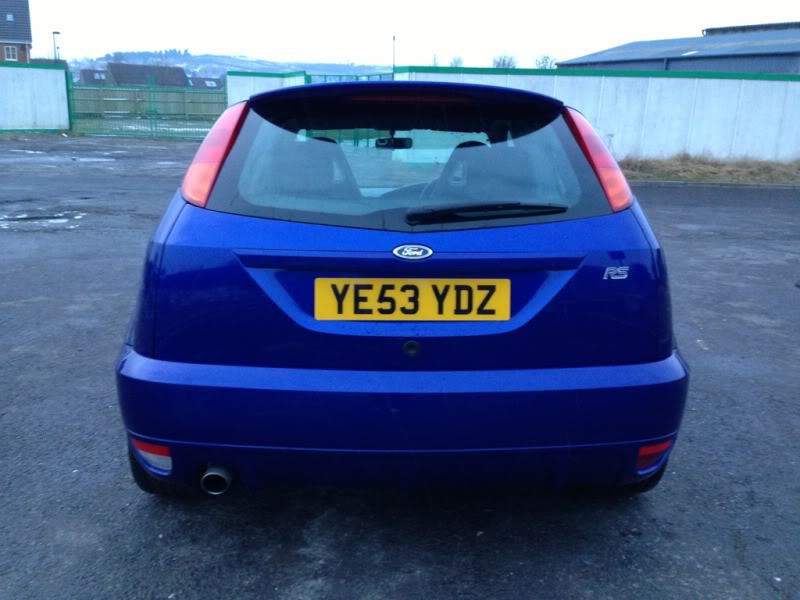 And took a few pics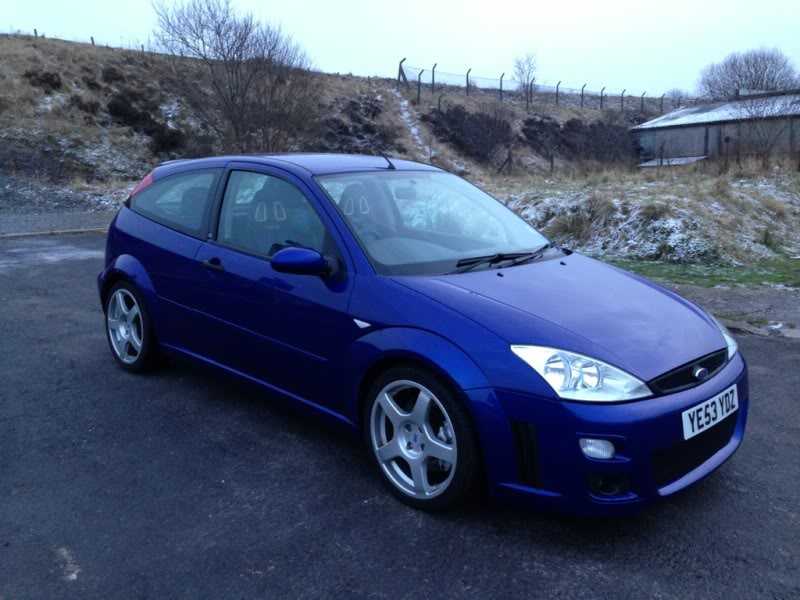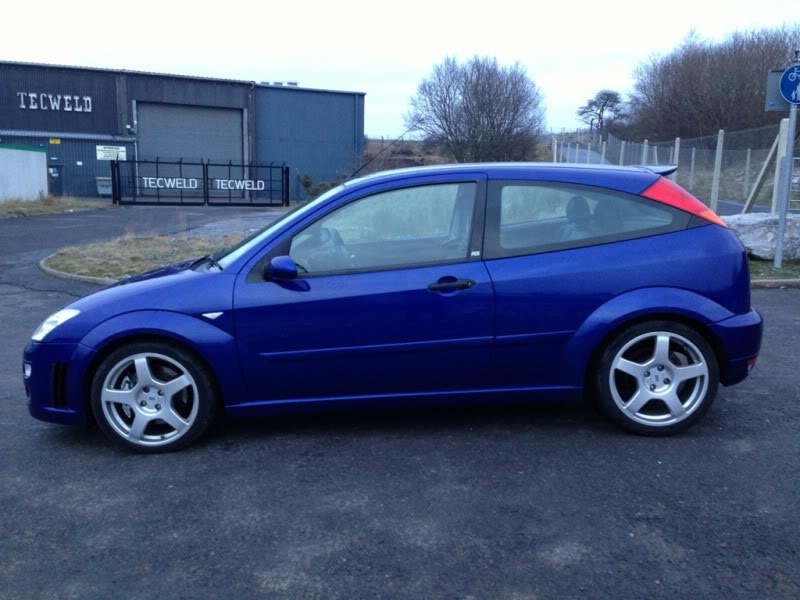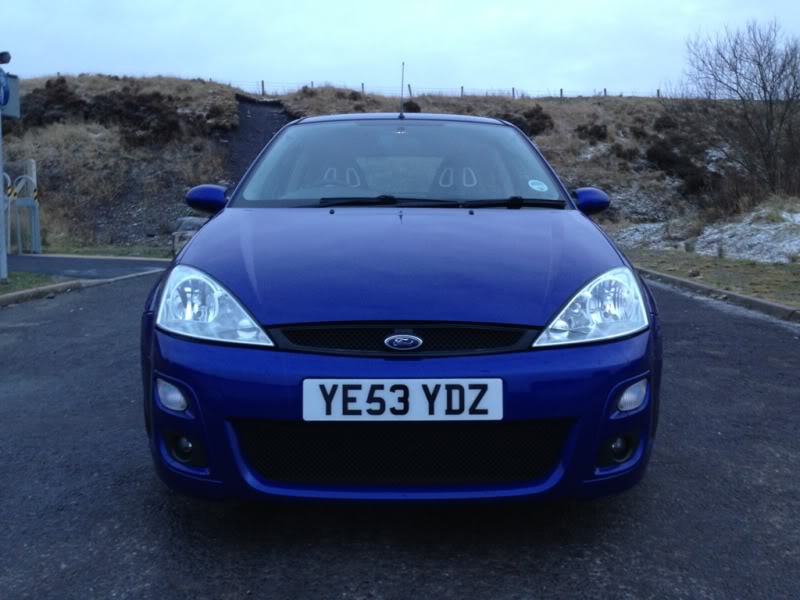 Car stayed like this for a bit but then i decided to start making some changes
First up was to sort out a scangauge, the RS doesnt have a water temp gauge and i didnt like this so bought one of the RS forum
Along with some new pads on the front as i didnt like the redstuff pads on the front
And some focus 5door rear handles which will be painted and used to delock the front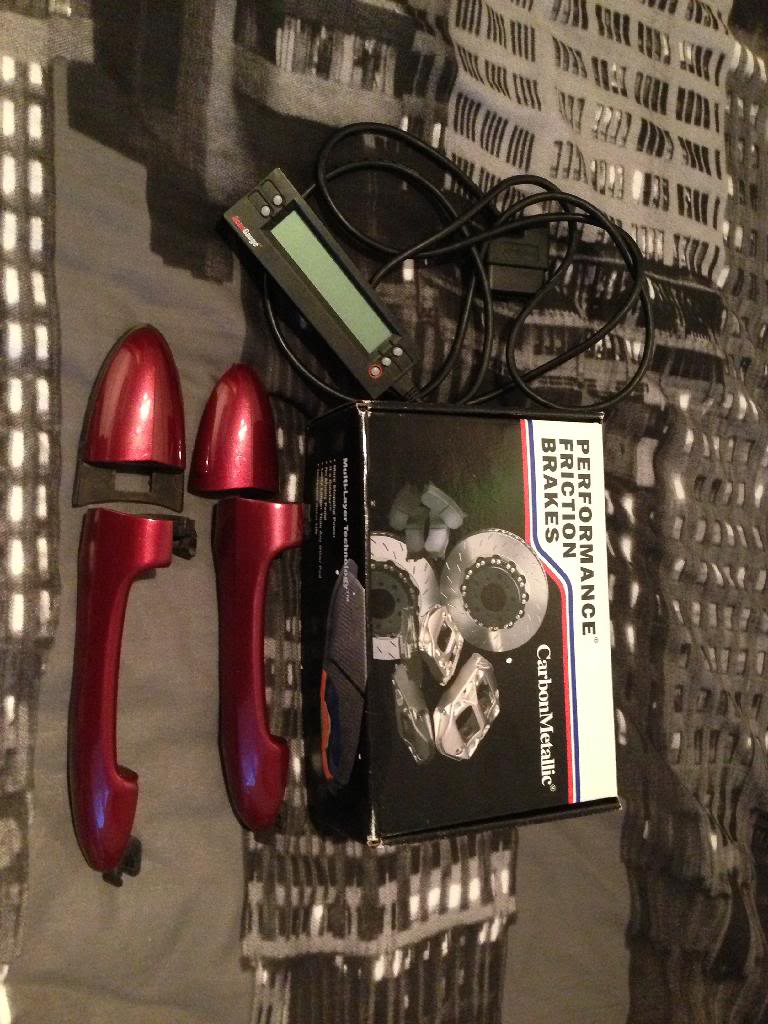 Thought id get the grill surround colour coded too at the same time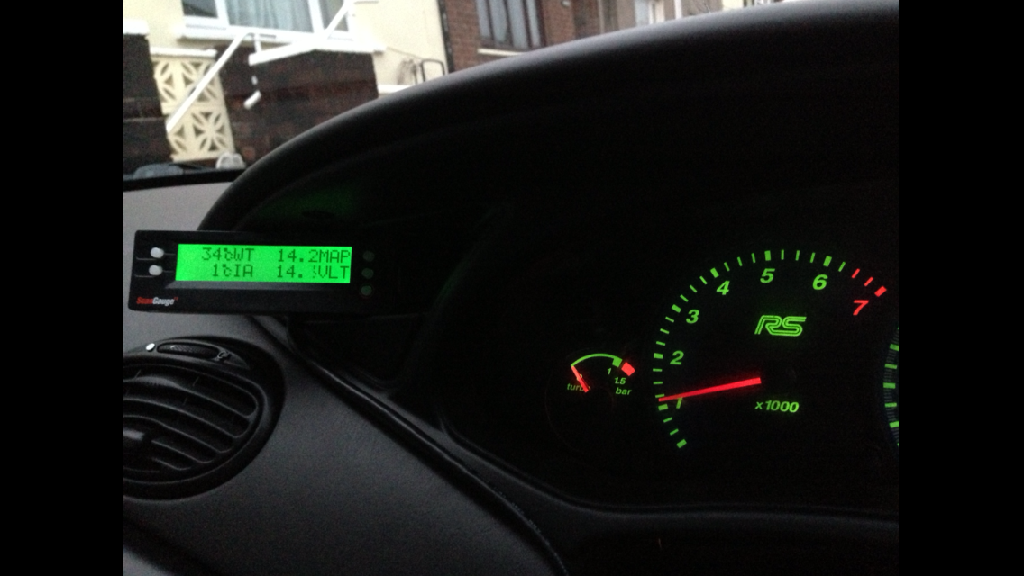 Scangauge in, temporary i just wedged it in the coin tray, and was going to tidy it up later on
Some clean number plates
Slightly cut down on the front to fill the gap like the clio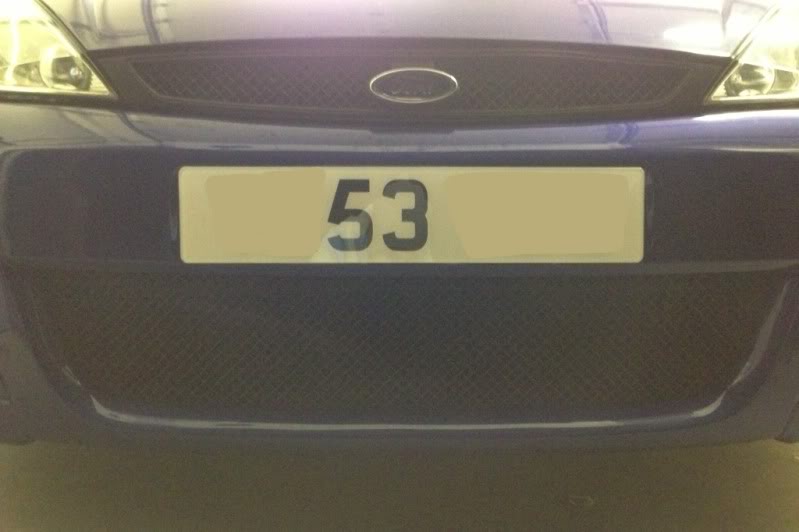 And the alcantara was bubbling so put a razor to it to clean it all up:
Before: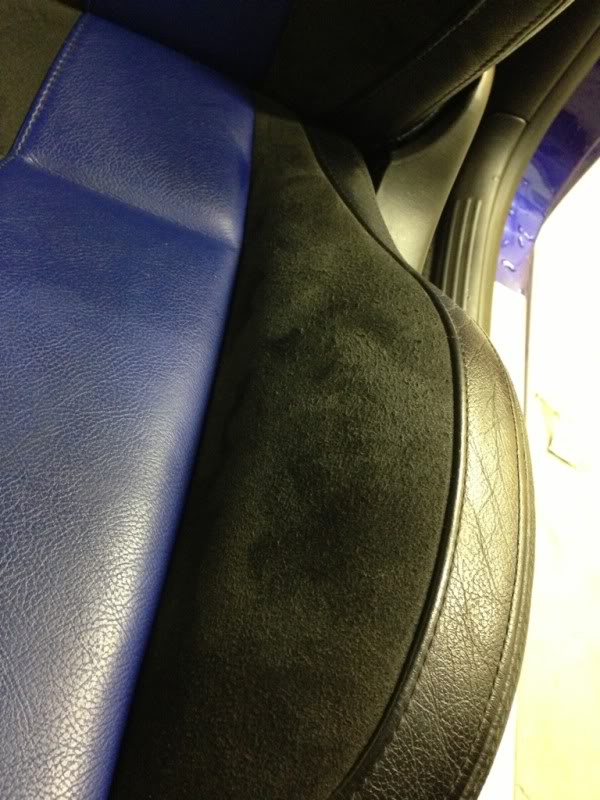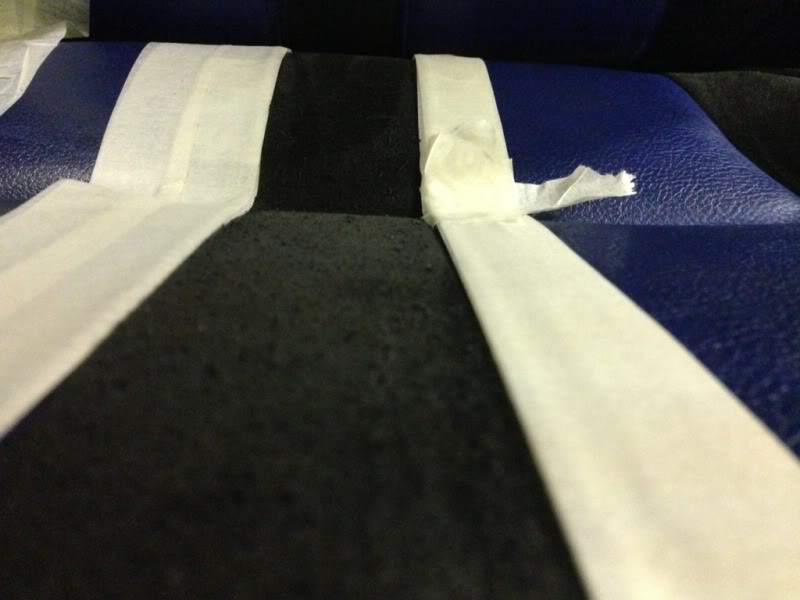 After: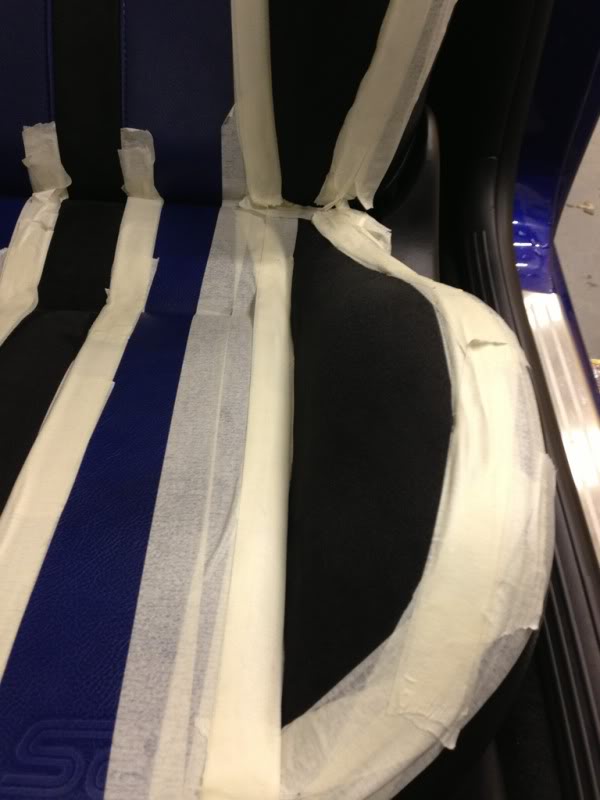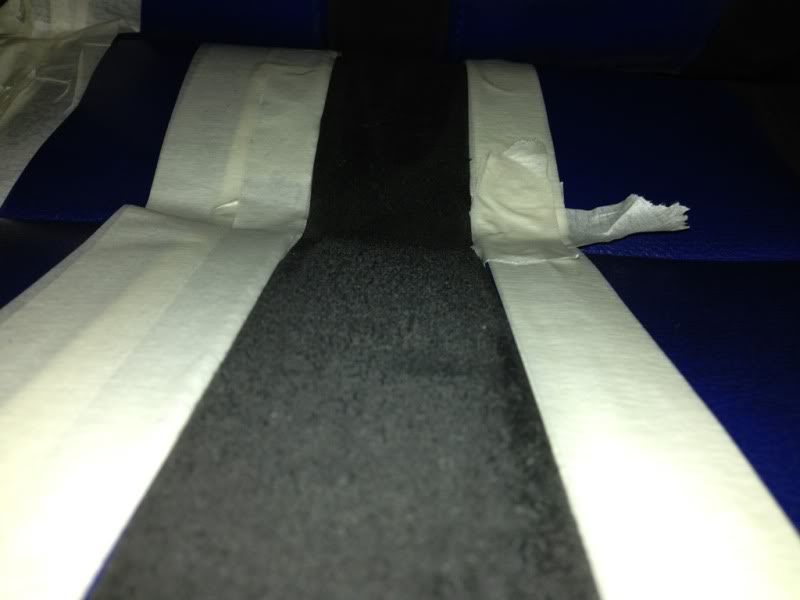 Went to the garage one day and found a small puddle of oil on the floor and on the turbo actuator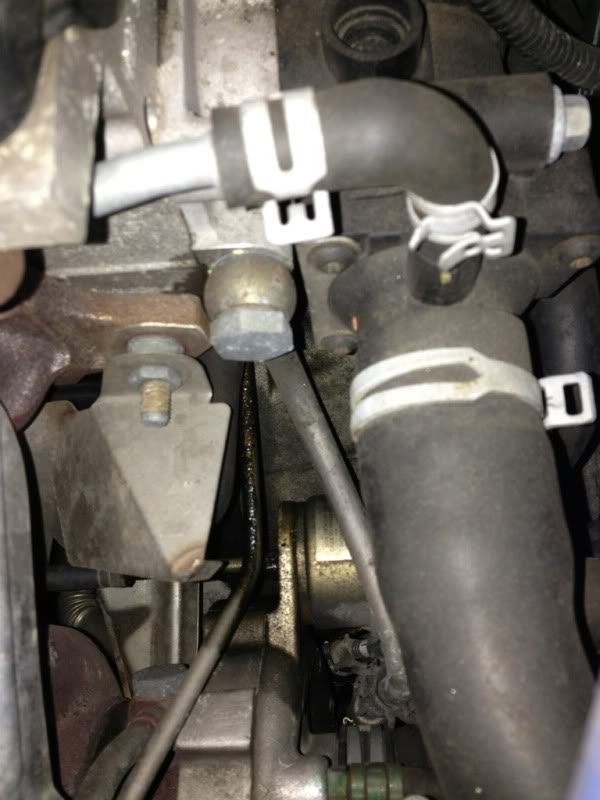 Luckily i traced it back to the cam sensor o ring had split, new o ring for a few pence and was back in business
Then browsing ebay i came across a front splitter for £20 delivered!
So i snapped that up straight away and fitted it (front grill surround missing in this pic as it was being painted)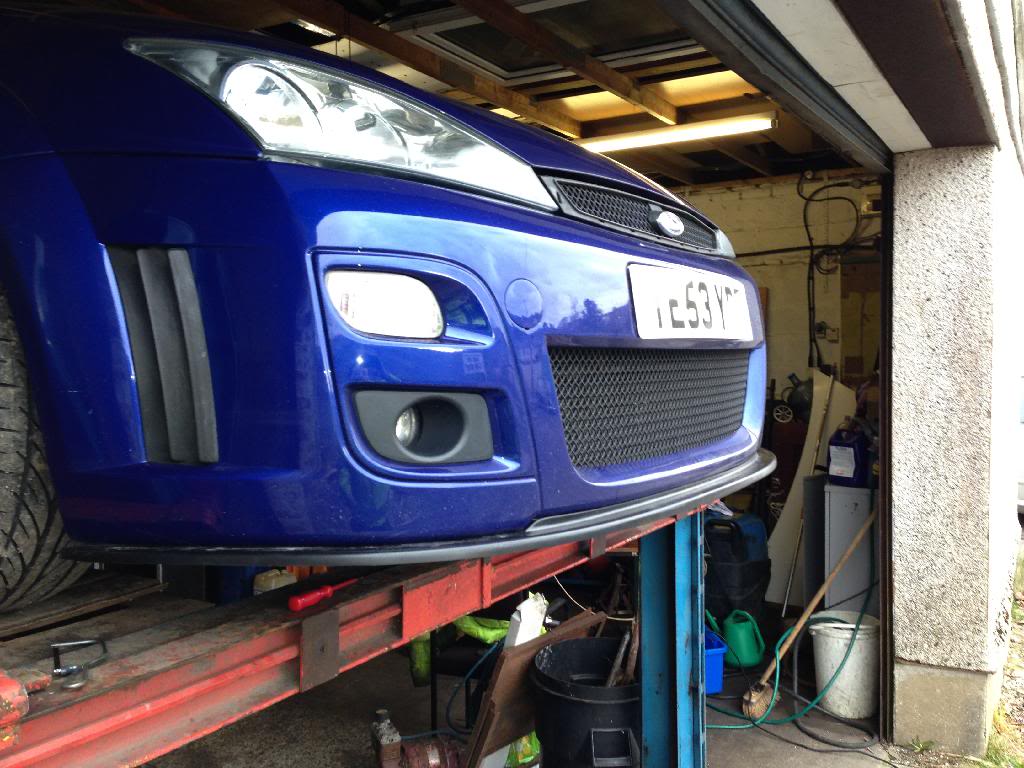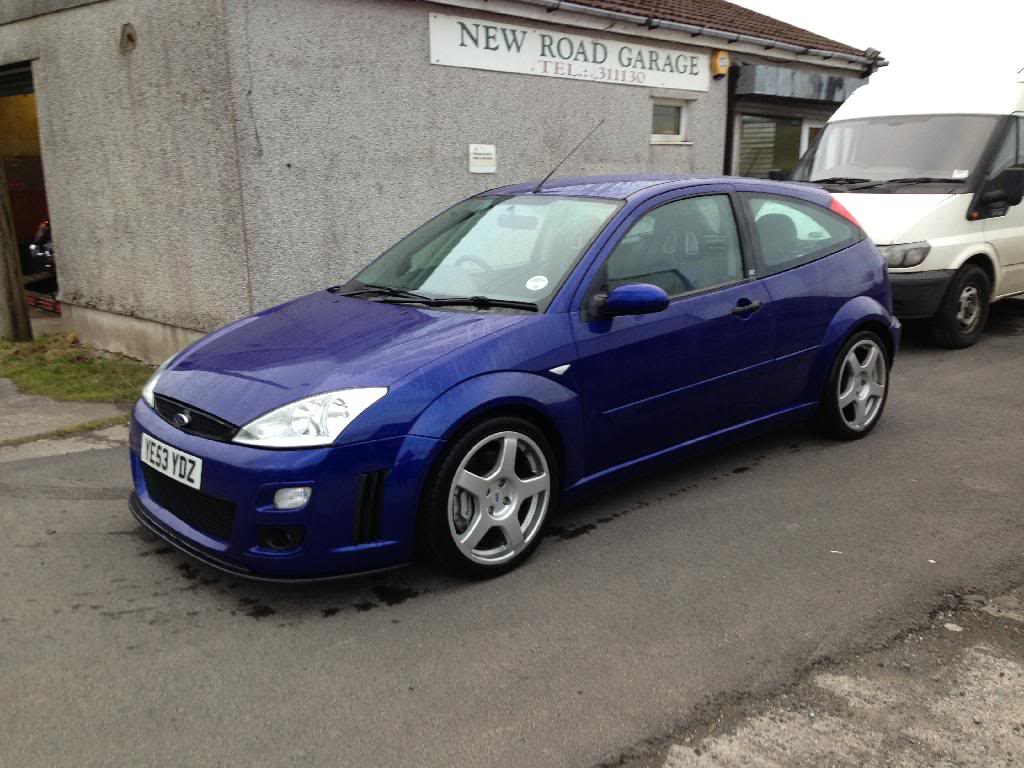 Sets the front off lovely
Another popular mod is a 'euro' reverse light off a left hand drive focus so they matched, another ebay bargain at £11 delivered from lithuania lol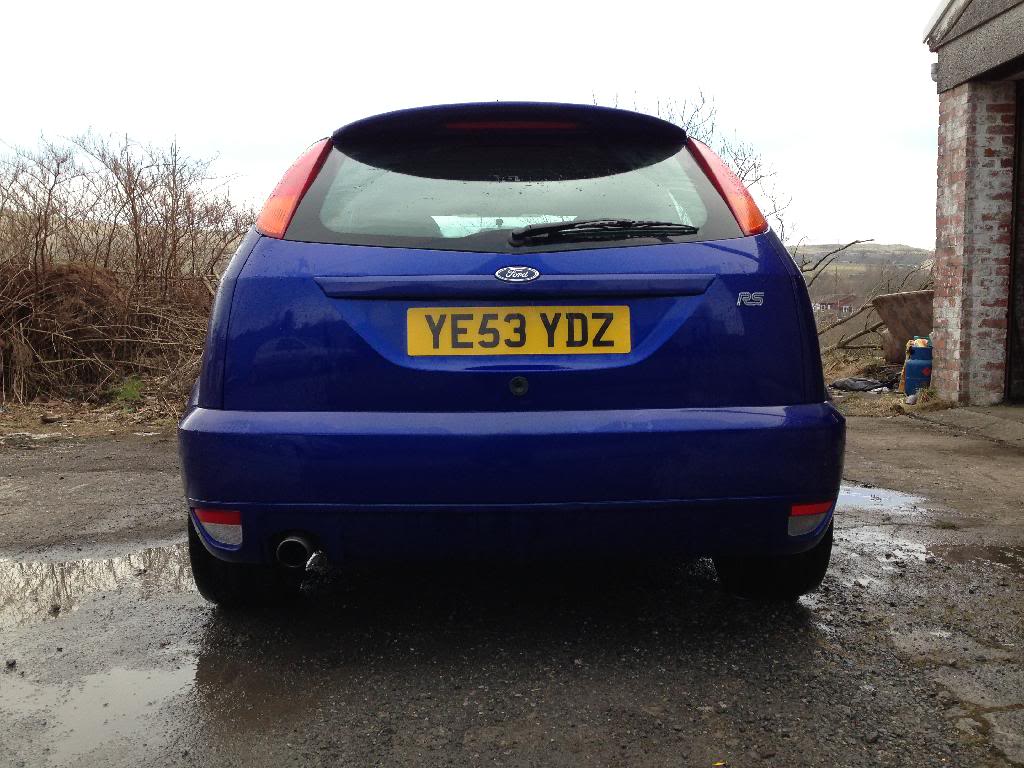 (Metal wiper arm back on in this pic as i snapped the plastic one accidentally lol)
Then i took it to Sabre Tuning in bristol to have the cam and aux belts done (all genuine parts) no pics of this but something to put my mind at ease.
When doing the belts the guys at sabre pointed out that the sump was rusting pretty badly and theres a pipe that runs from the oil cooler that rots and this is starting to go
So added some things to the to do list,
Got started on the scangauge mount, purchased an ST170 clock surround which does away with the coin tray and a nice space to put stuff so i got to work: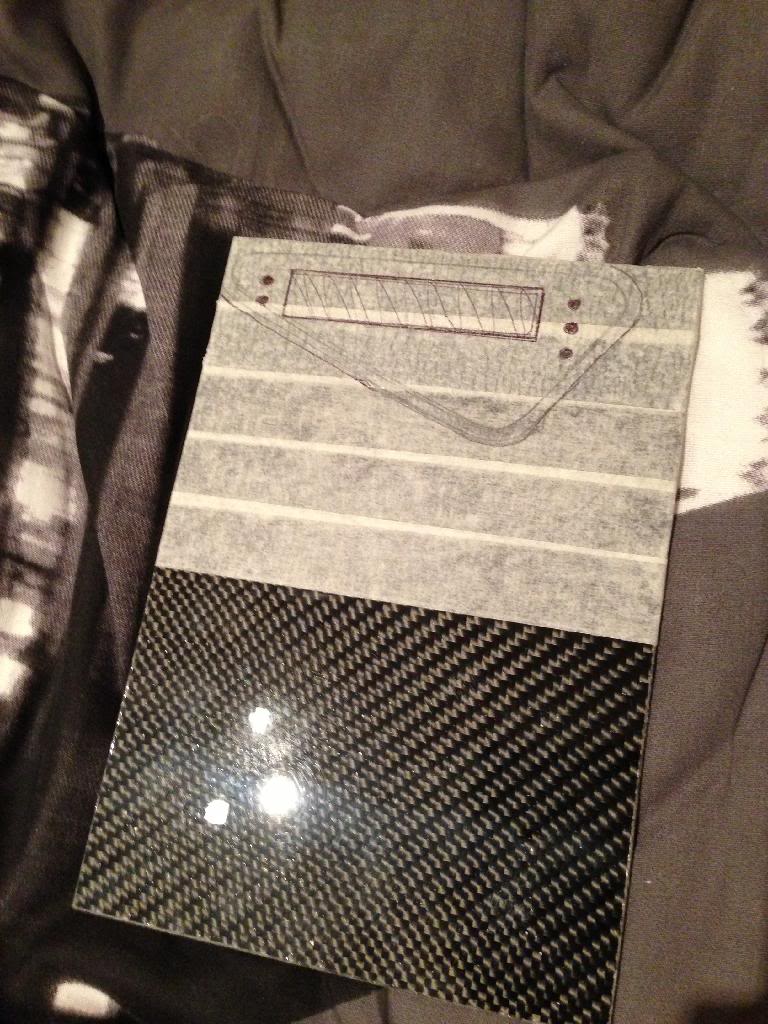 All done
Going to redo it sometime in the future and tidy it up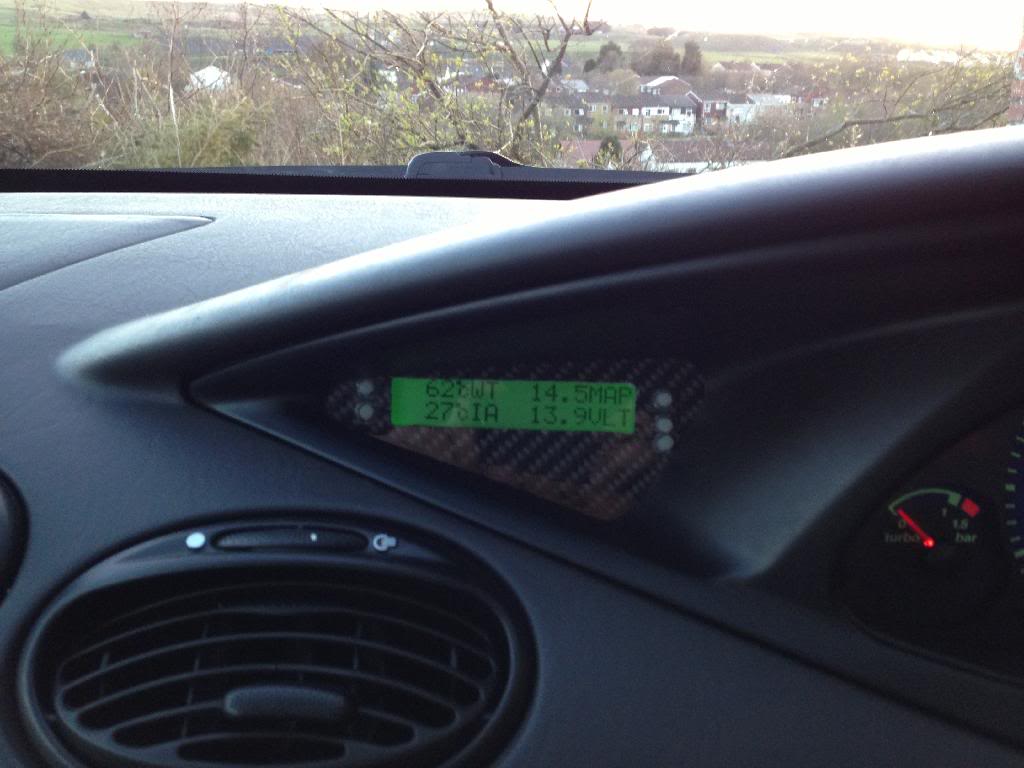 Main thing i missed from the clio was the xenon headlamps, was tempted to put a HID kit in but thought id do it properly, xenon headlamps out of the ST170 are a good upgrade but on ebay a good set was fetching upwards of £250 so thought id wait then these beautys popped up:
After some messaging with the seller they had all ballasts etc present but were hazed over and snapped lugs but a cheeky offer just into three digits and these turned up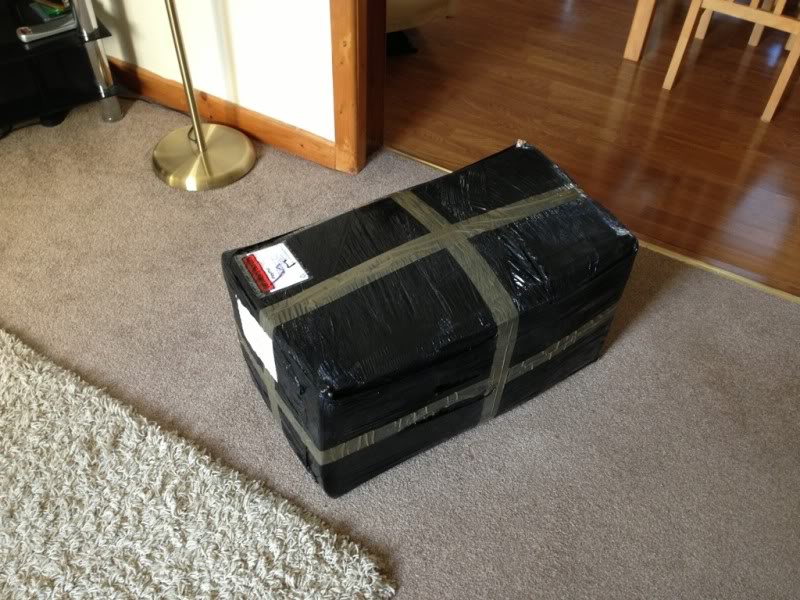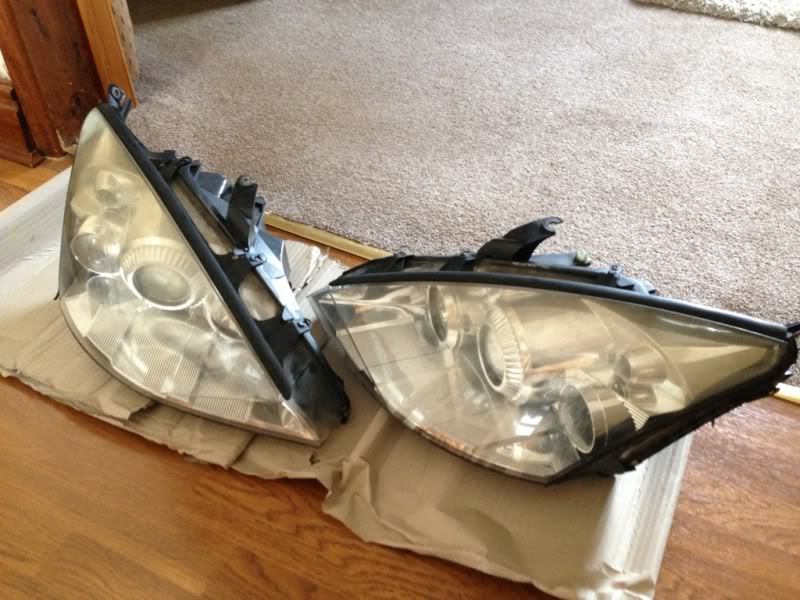 Yep, looking pretty rough.
Have to rewire them to work on the RS, took my time and got there in the end, did the full job and they also work with the headlight leveller inside the car, was a pig to wire but worth it
Ordered a lug repair kit from ford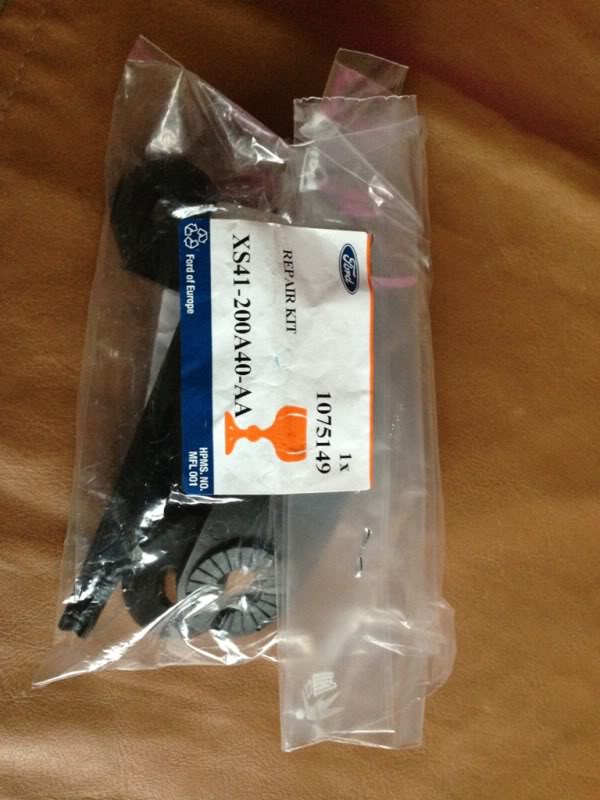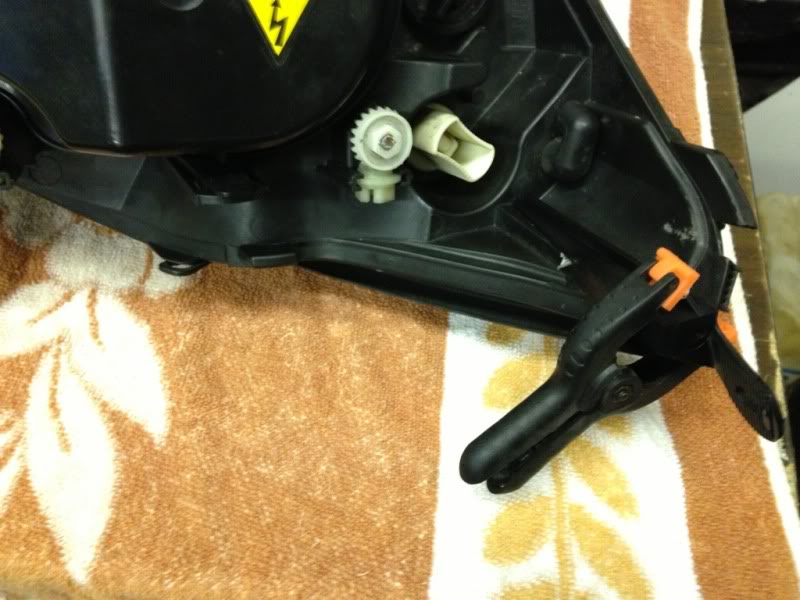 Then was time for a test to see if my wiring was any good
One…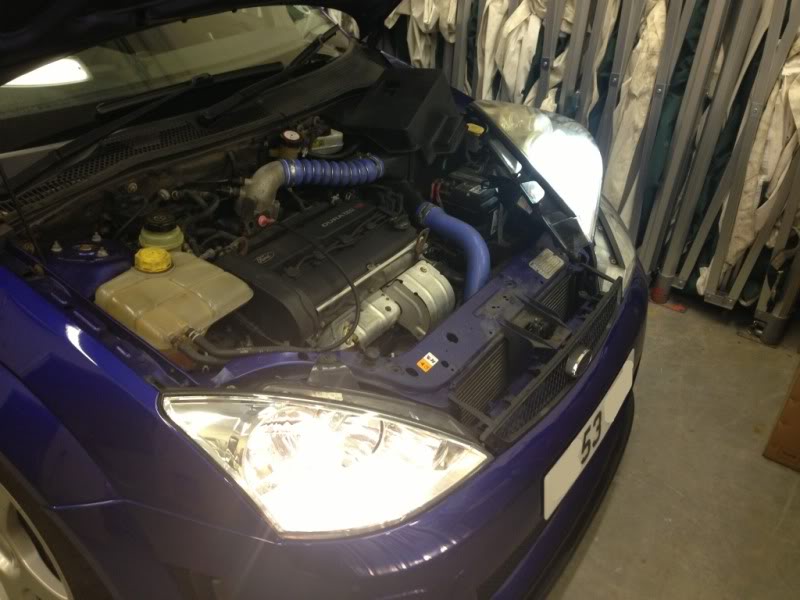 And two…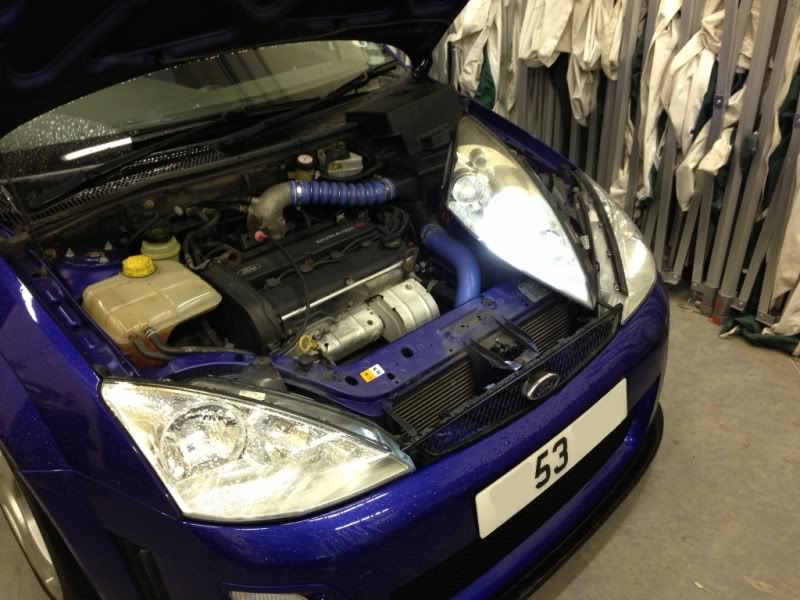 All that was left was to tidy up the lenses
Used the guide on here to restore them, bit of sanding and then polished up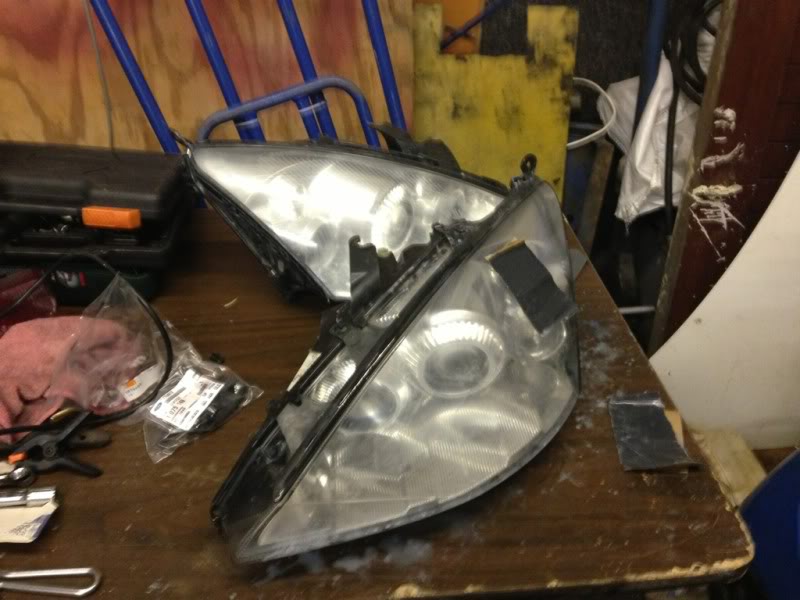 Job done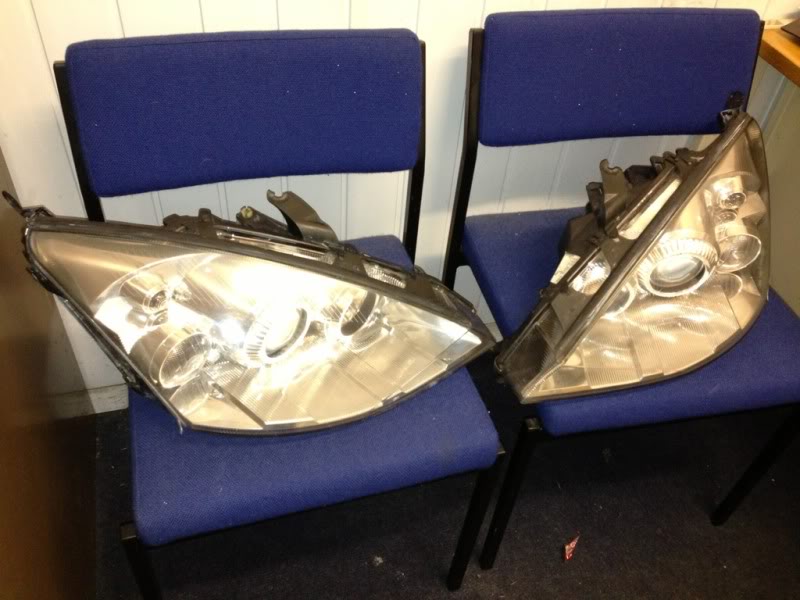 Time to get them fitted: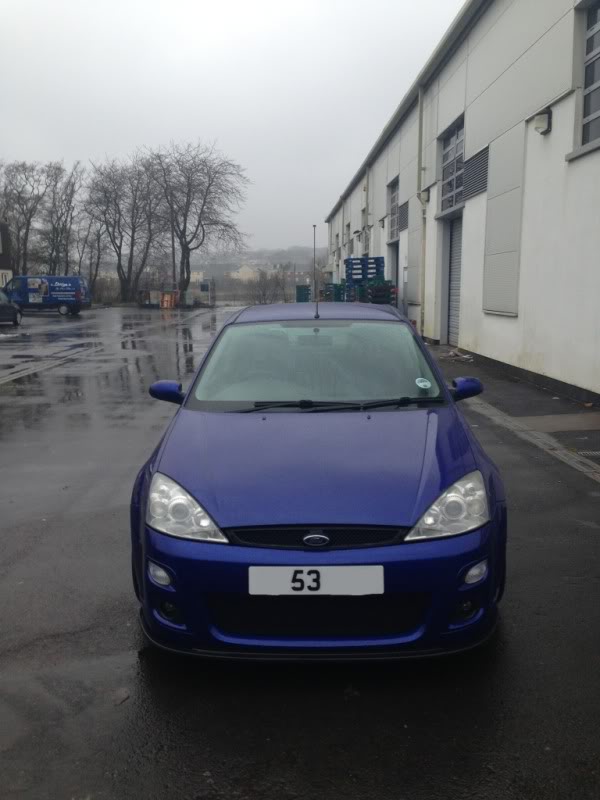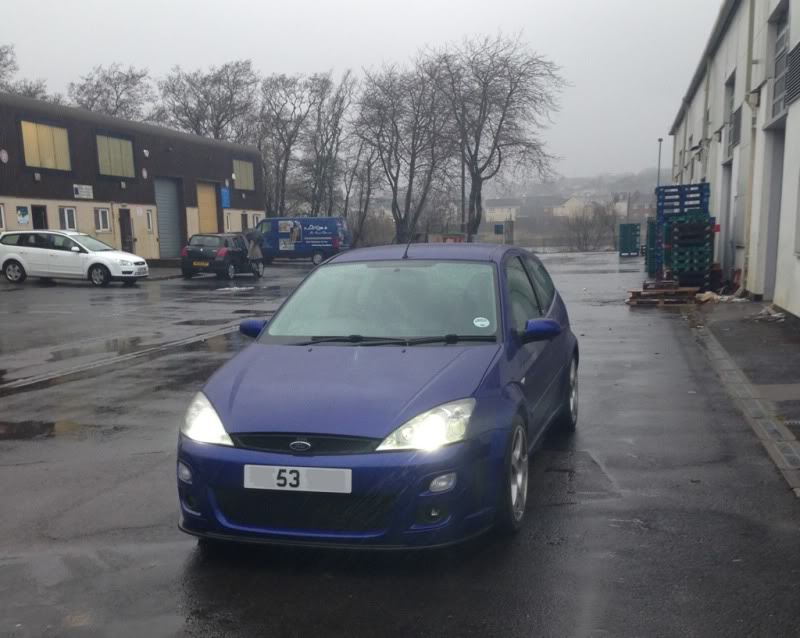 Job well done
The i had the bits back from the body shop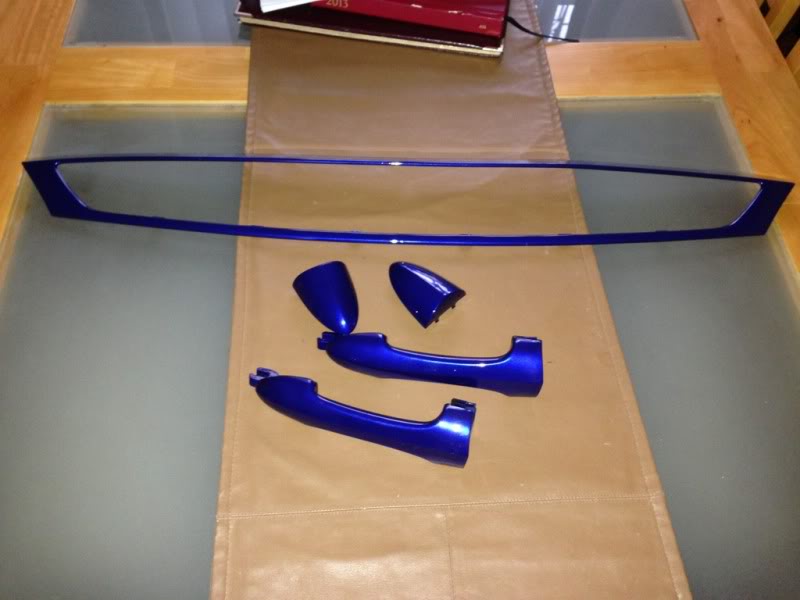 And got these fitted
Grill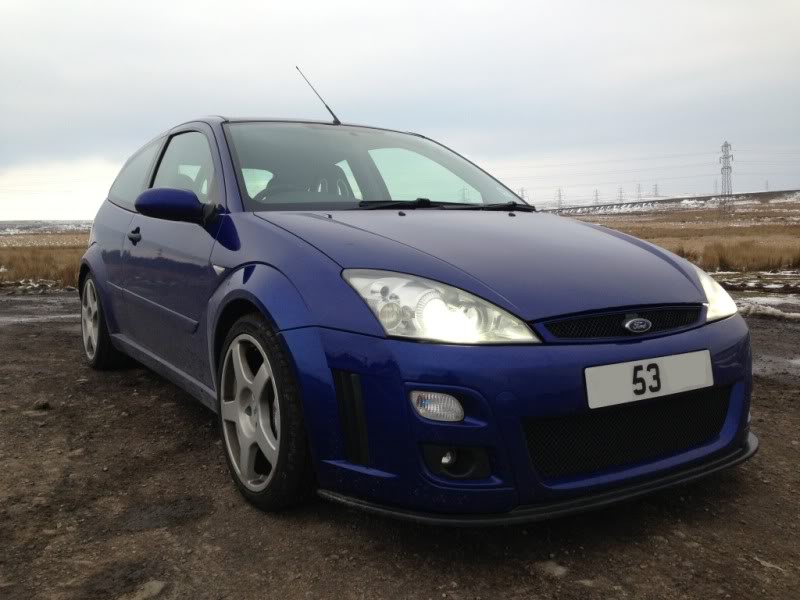 Handles: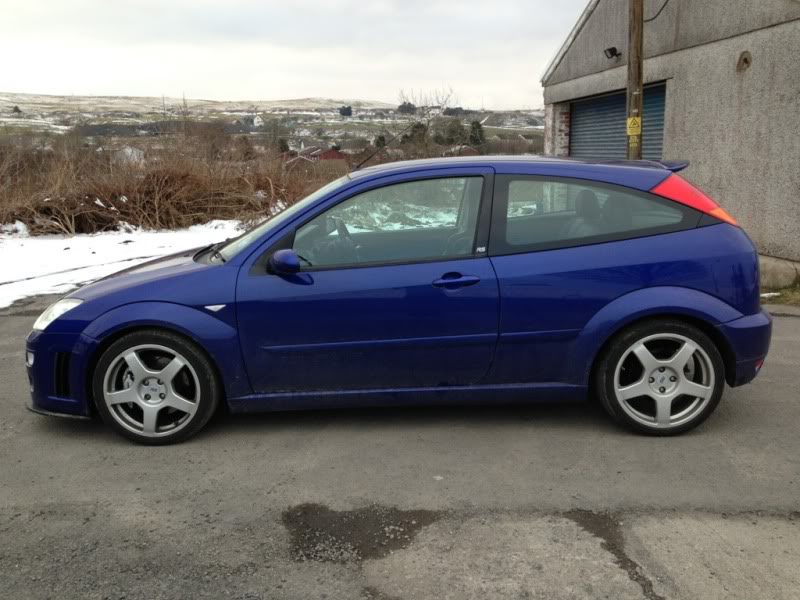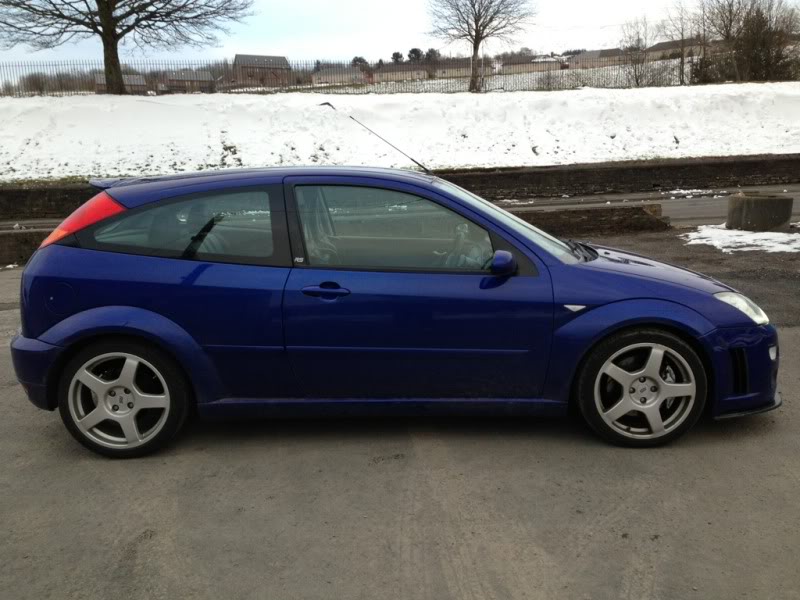 One of my favourite changes the handles, should have been done from factory
The car was starting to get a little laggy on gear changes on boost, another common fault was the standard boost hoses are paper thin and collapse under pressure as they age so some samcos took care of that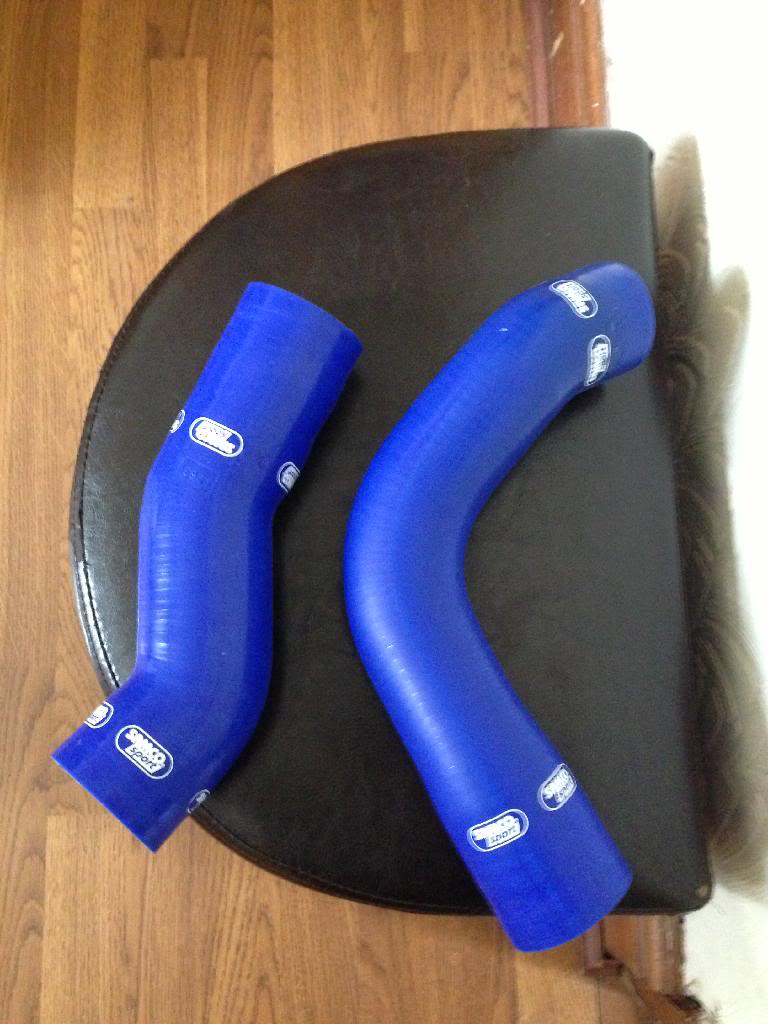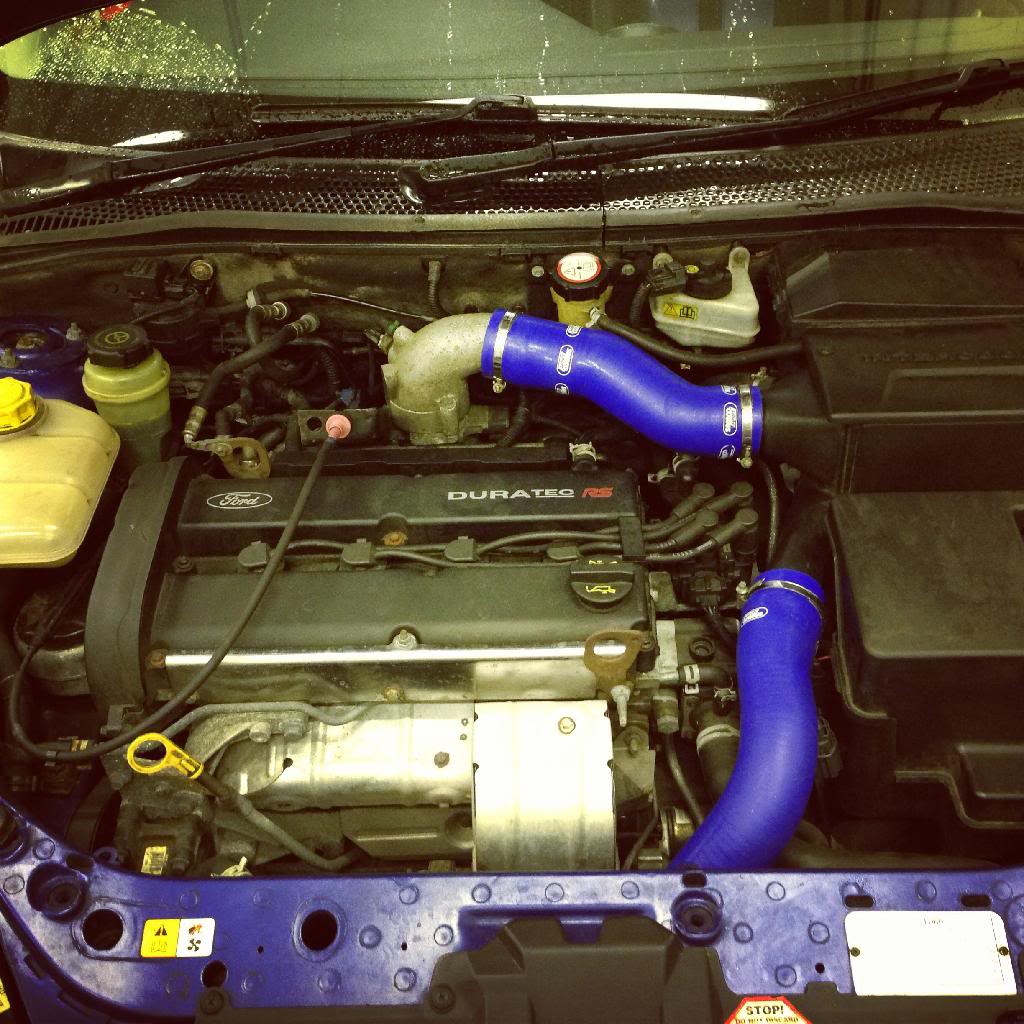 Was crazy the difference they made to the way the car drove
Previously i mentioned the car was advised of a rusty sump and oil cooler pipe, as i was going to service the car it was pointless putting fresh oil in a sump id be taking off soon so got it all done in one go,
Nice pile to keep me busy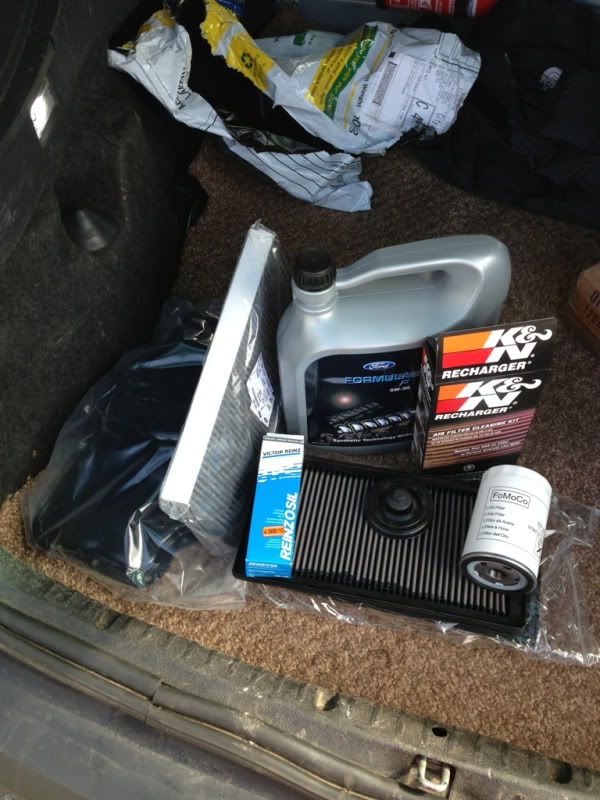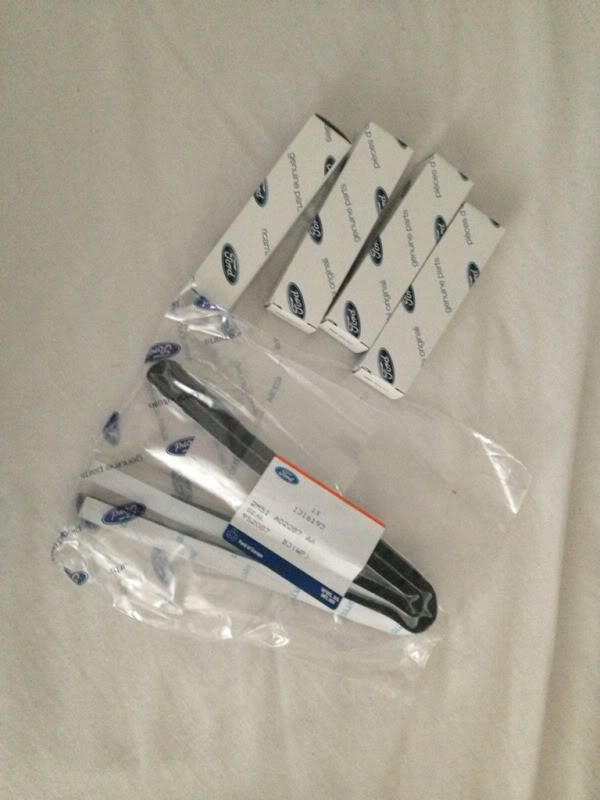 Dropping the cat off was a bit of a nightmare but got there in the end
Nice new sump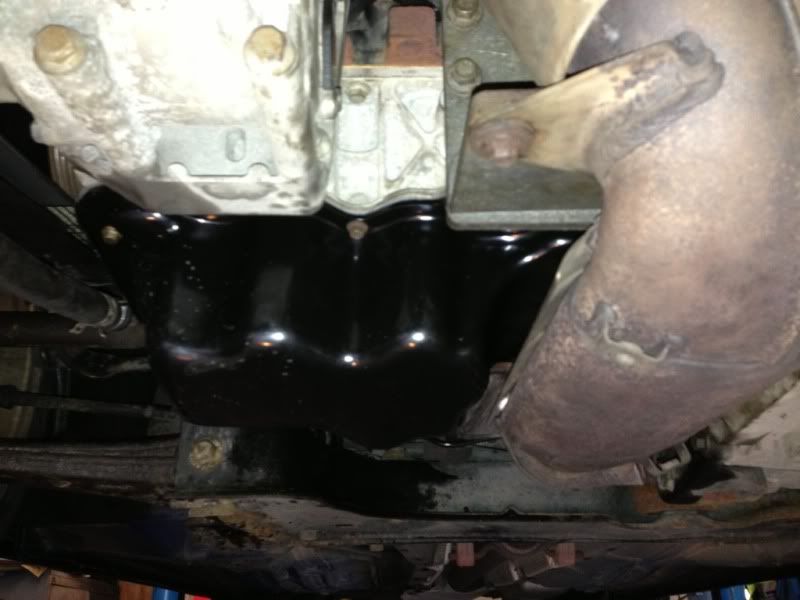 Alloy oil cooler pipe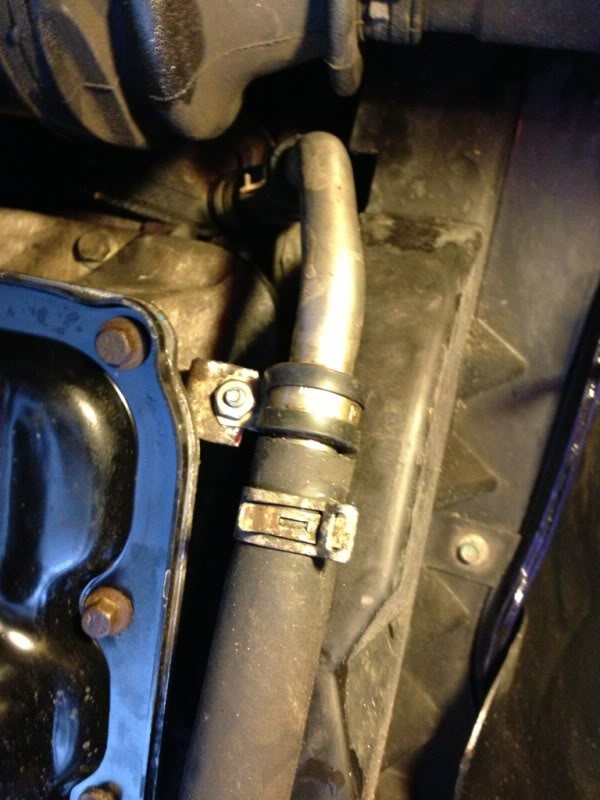 Two offending items ready for the bin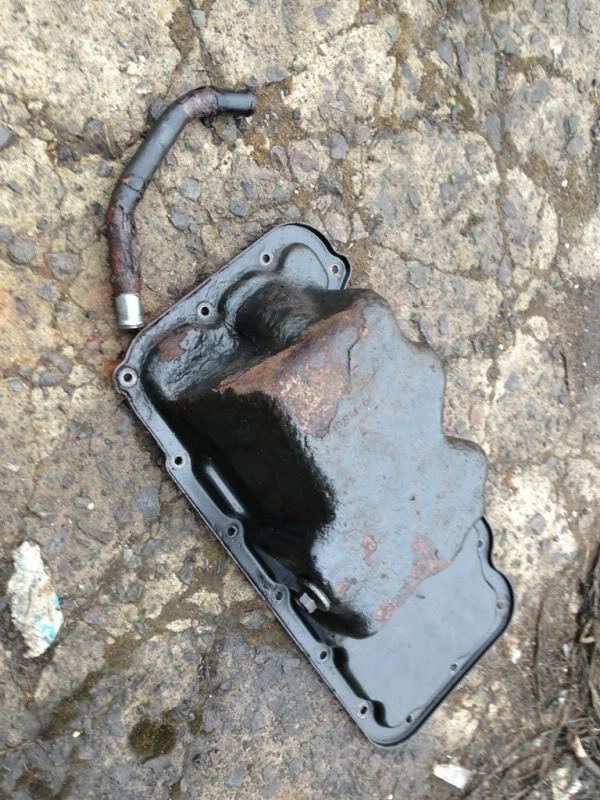 Next up was to sort the paintwork out, really badly swirrled
I think the previous owner was meticulous with servicing etc but just put it through a car wash or a fiver hand wash job,
Being one to 'have a go' i asked for some advice on what products to use on a rotary i borrowed off a mate i bought this little lot:
70 quid doesnt go far lol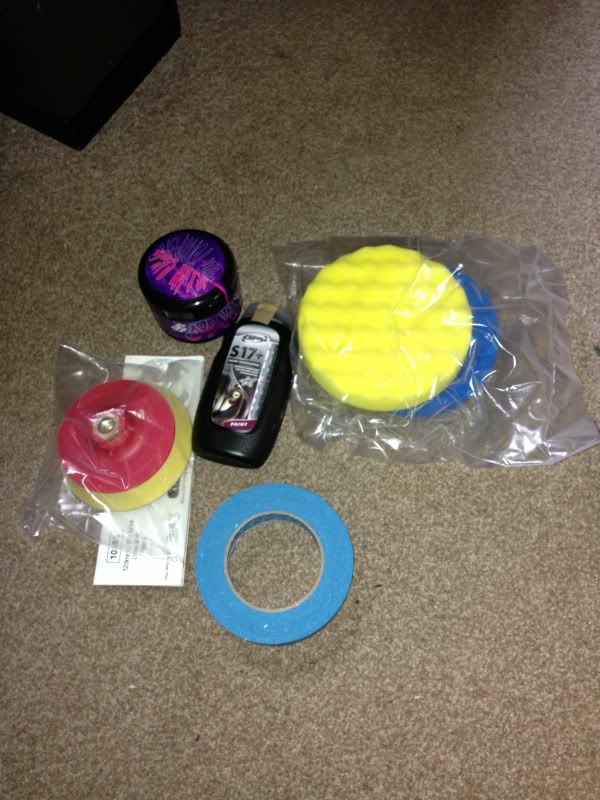 And i set to work, got my lights setup, washed and clayed the car etc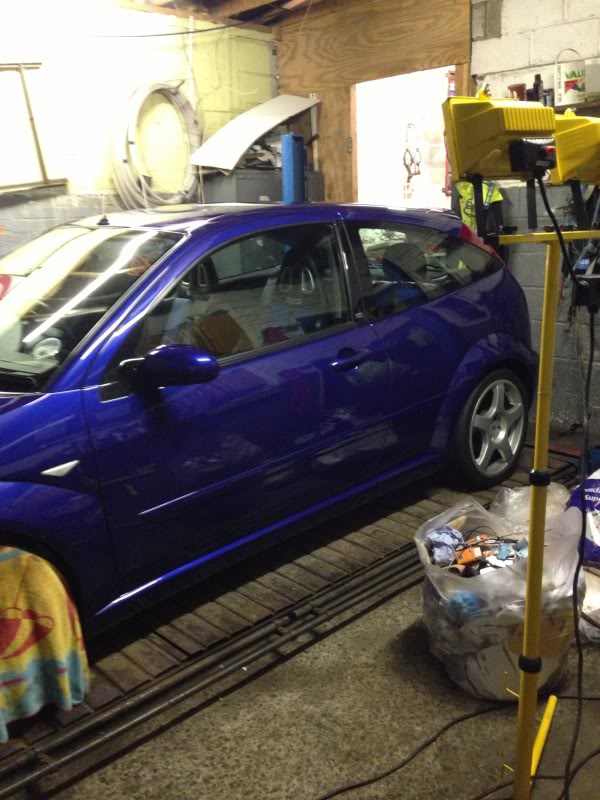 Sort of 50/50 on the door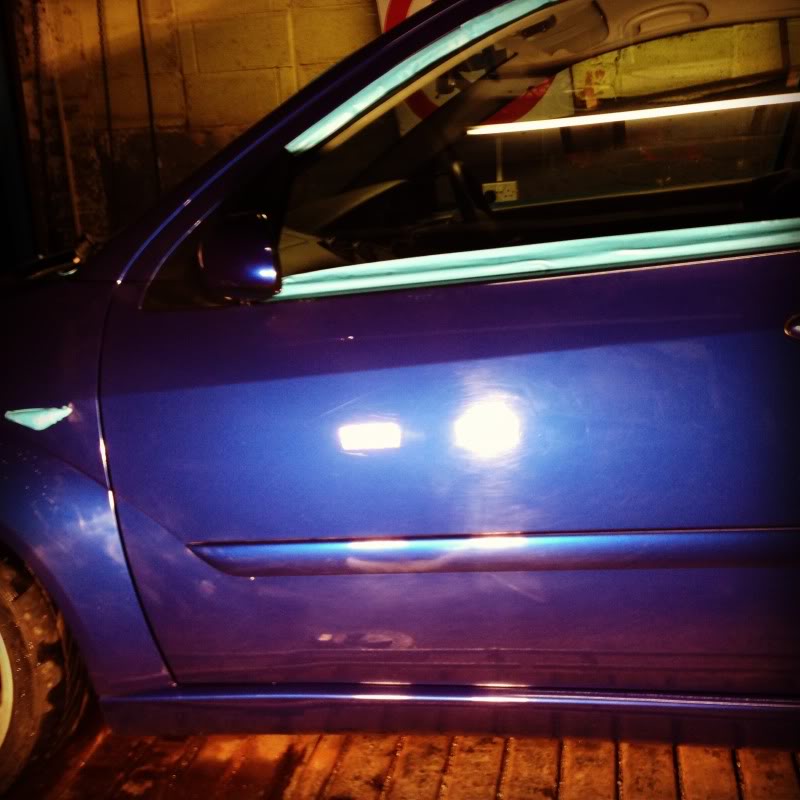 Rear quarter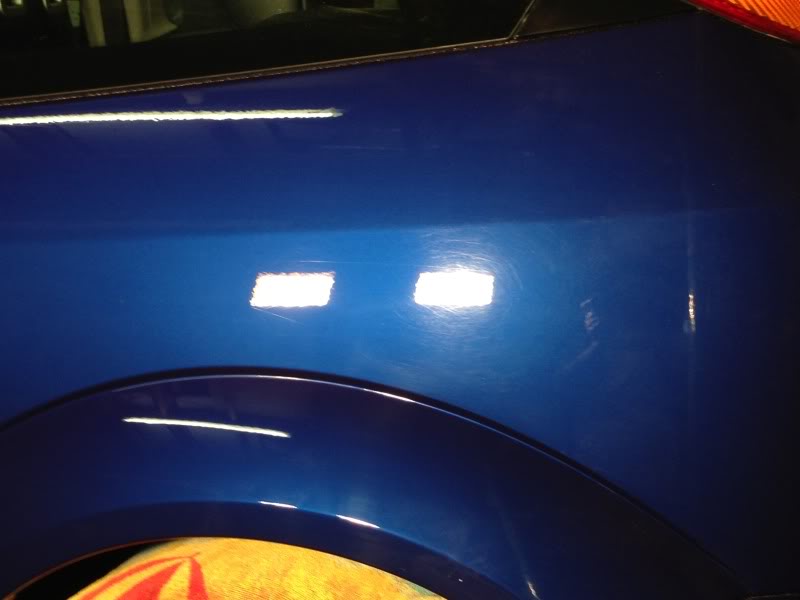 I was only looking to improve the car and not perfection, theres a few deeper scratches etc left but im happy with it for a first attempt
Some finished pics: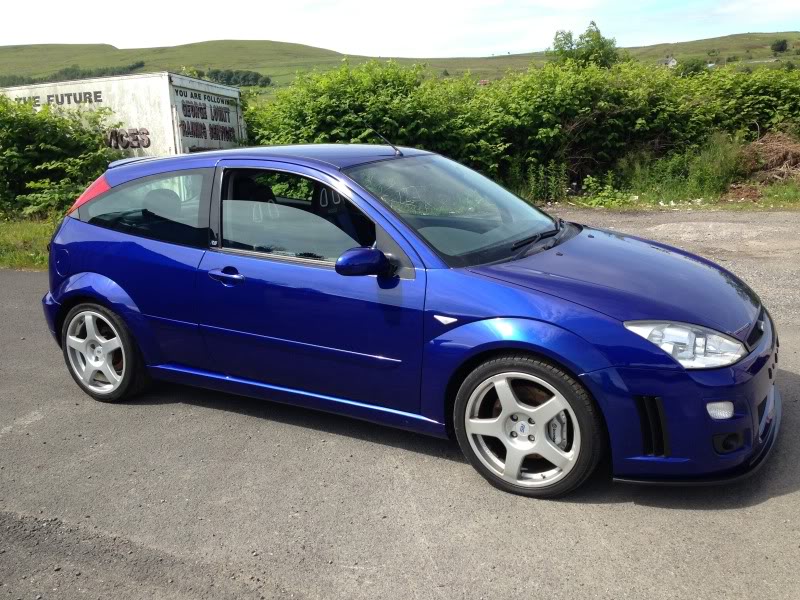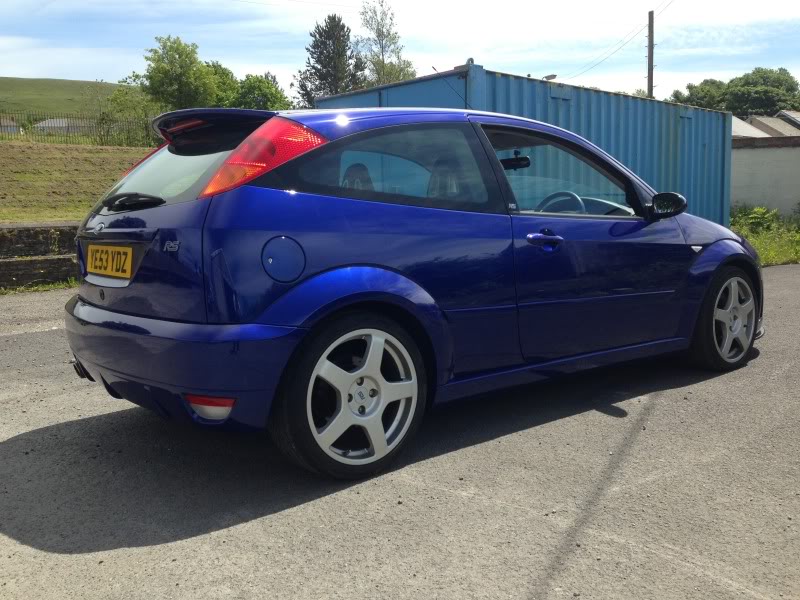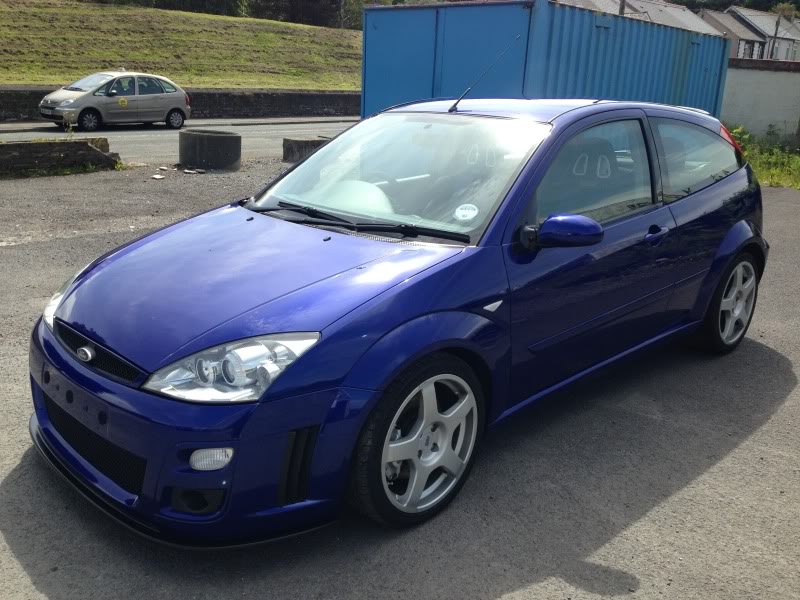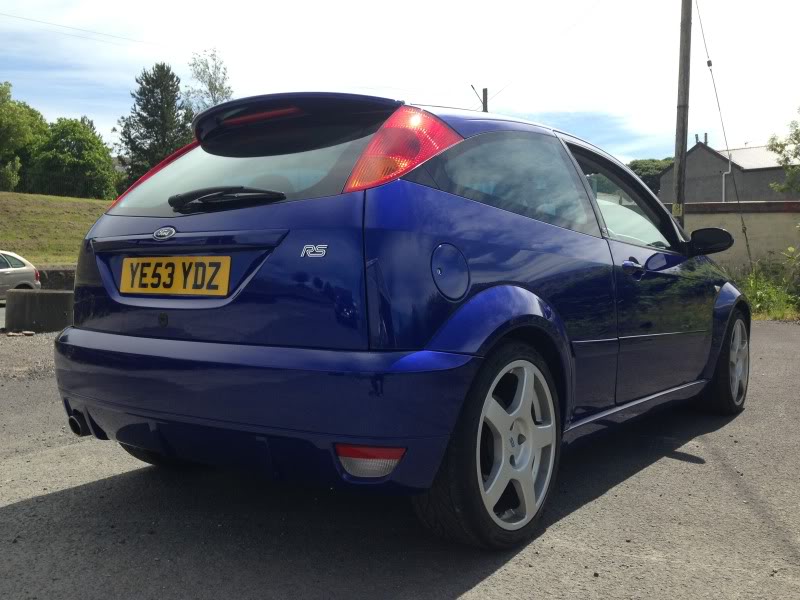 After this the wheels were letting the car down, badly curbed and the centre caps were corroding, so i painted the discs as they were rusty too and got the wheels refurbished with new centre cap badges from DMB graphics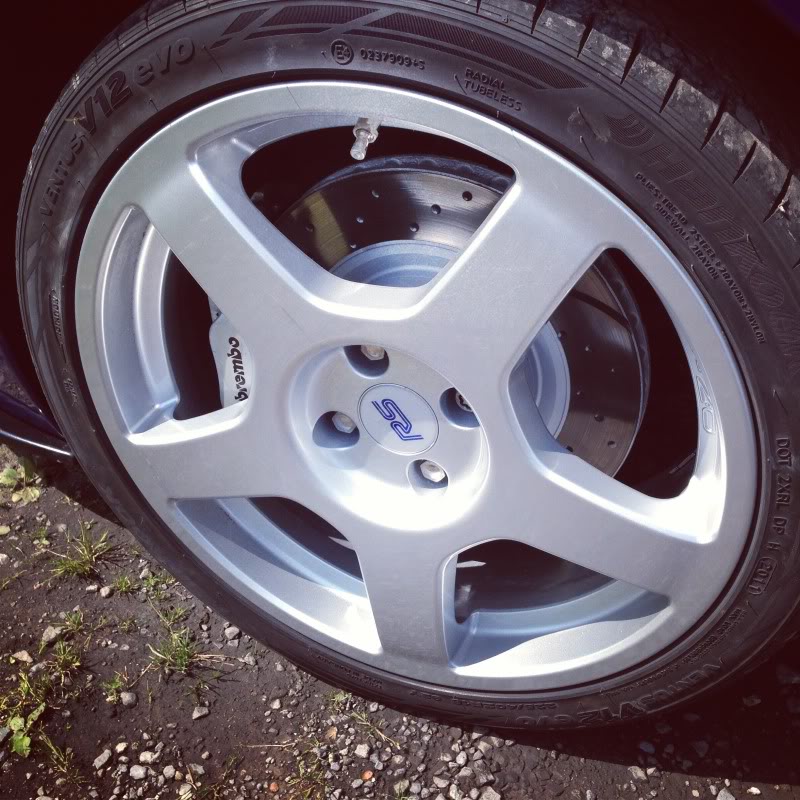 All went quiet for a while and i just enjoyed the car, but the itch for some mods took over and bought this BCS 3" single box system from the flexi back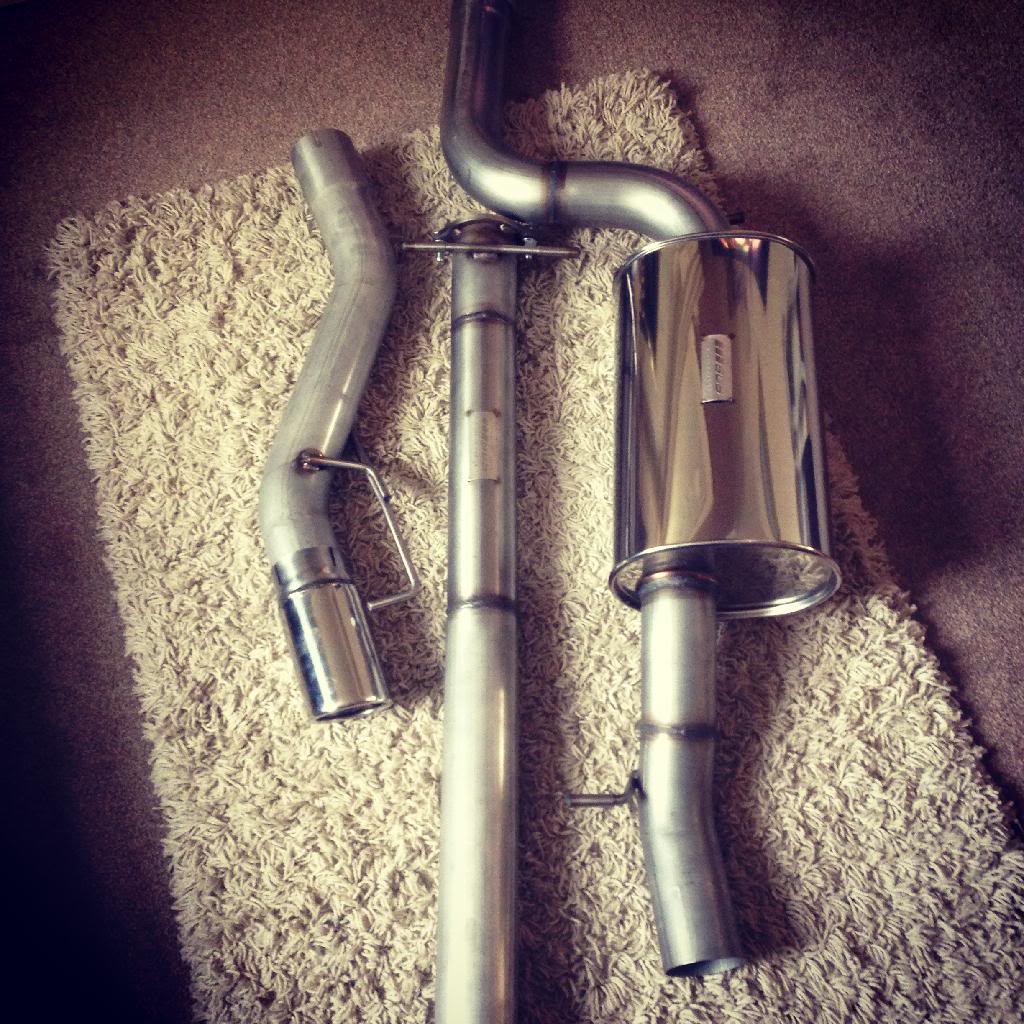 Didnt want anything OTT for a tailpipe so went with a 3.5" inward roll with a slash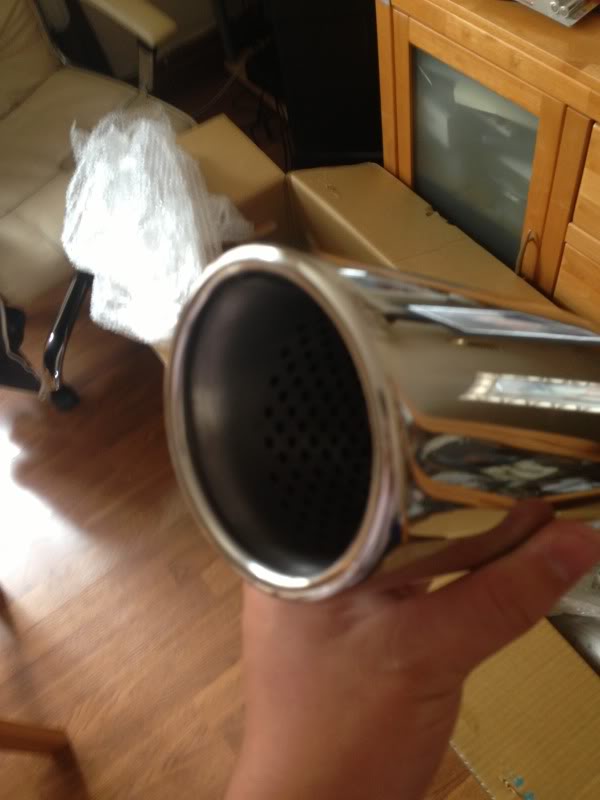 fitted it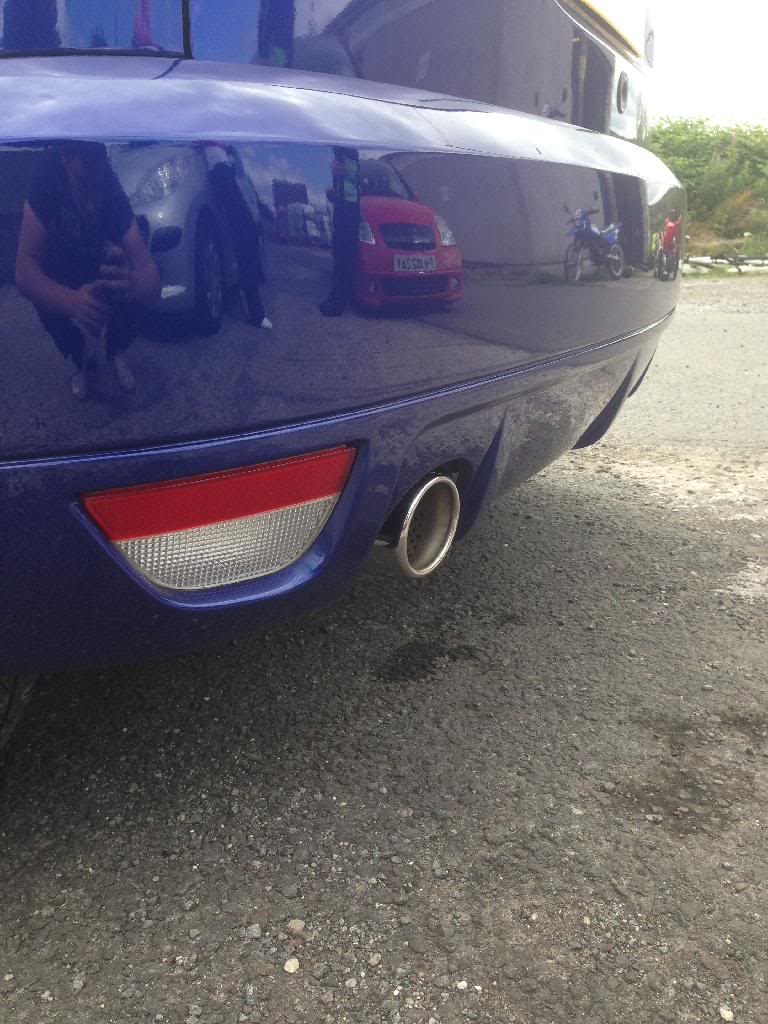 Sadly my daily van decided to blow up
Bloody gutted, so the RS was used asa daily for a few weeks, 350 mile a week is not ideal
So cut my losses, sold the van as spares and repair and bought this little diamond 1.2 billabong after having no luck with diesels,
Its a little bit worse than the diesel on runnig costs (few quid a week) but parts are peanuts and it drives great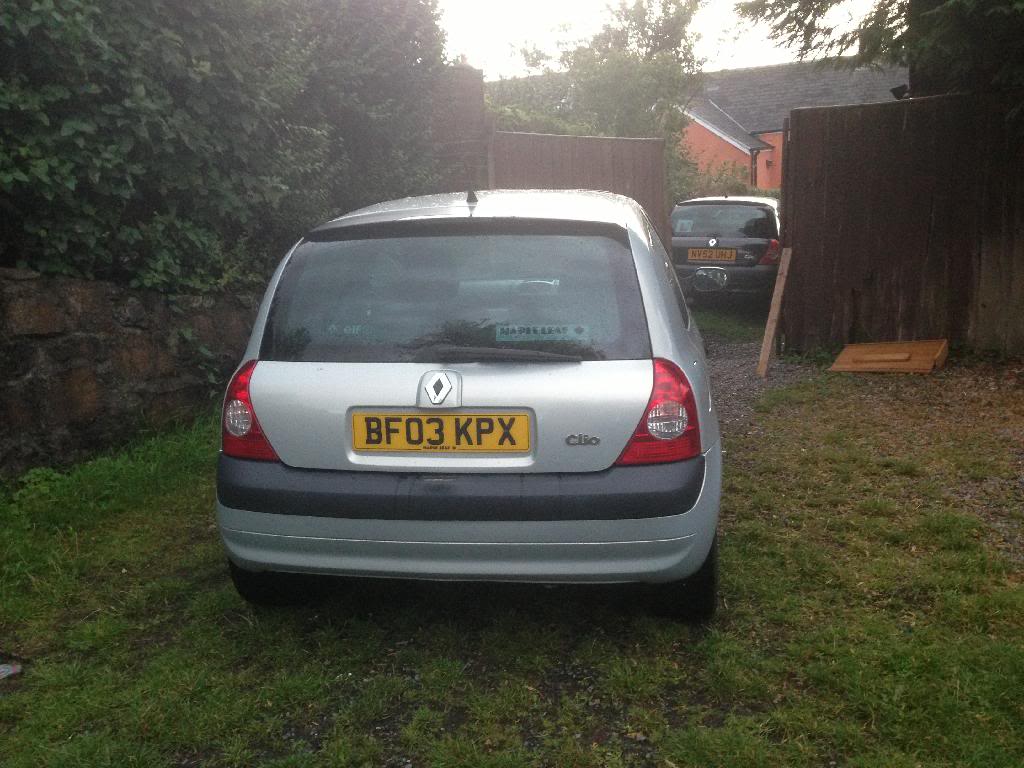 Tax was going to run out at the beginning of december and the states the car was getting in i thought id declare it SORN and tinker with it over the winter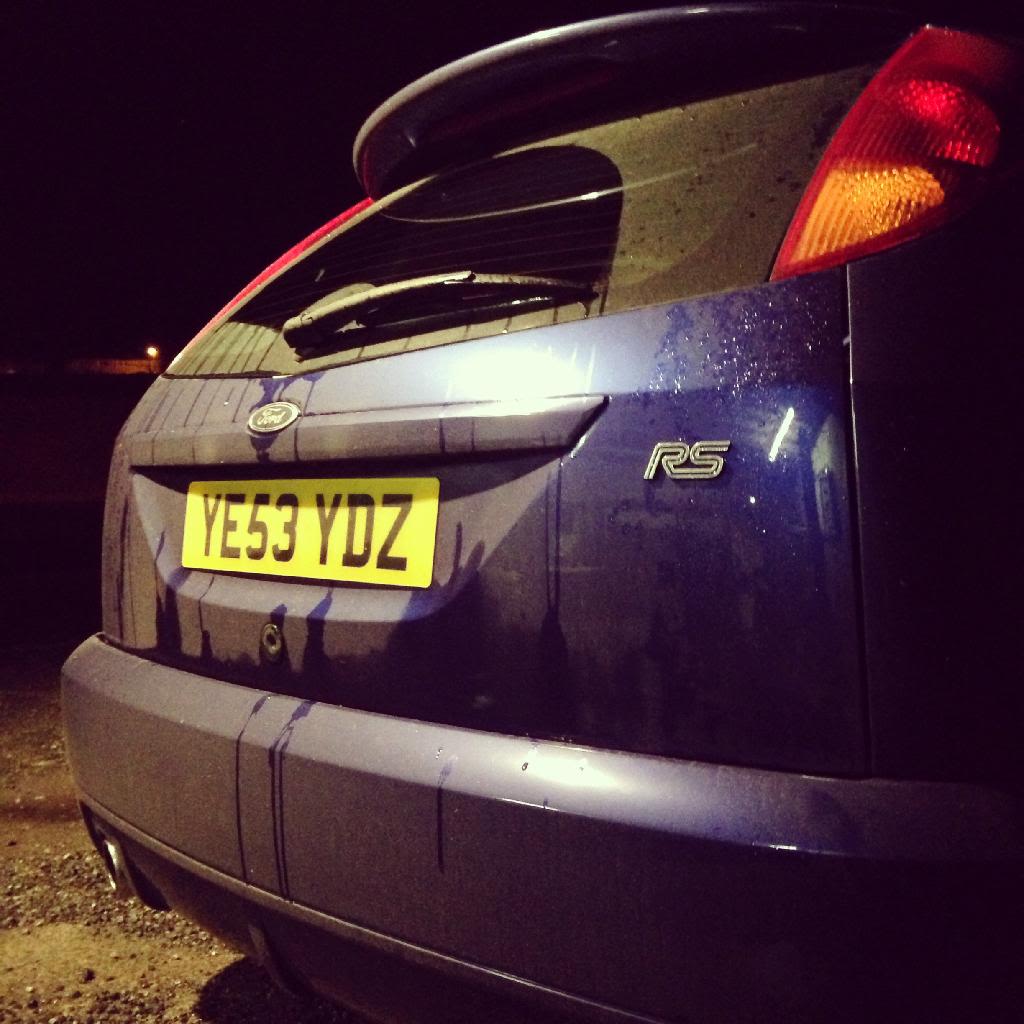 The car had MOT few days before tax was up, the tester advised that it would need discs on the front and discs on the back, not bad as i found the invoice in the service history for the discs that were on there and they were put on in 2008 lol
So with it now sorn i thought id do the full lot so when i bring it out in march/april it shouldnt want for anything
Gearbox oil, engine oil and filter change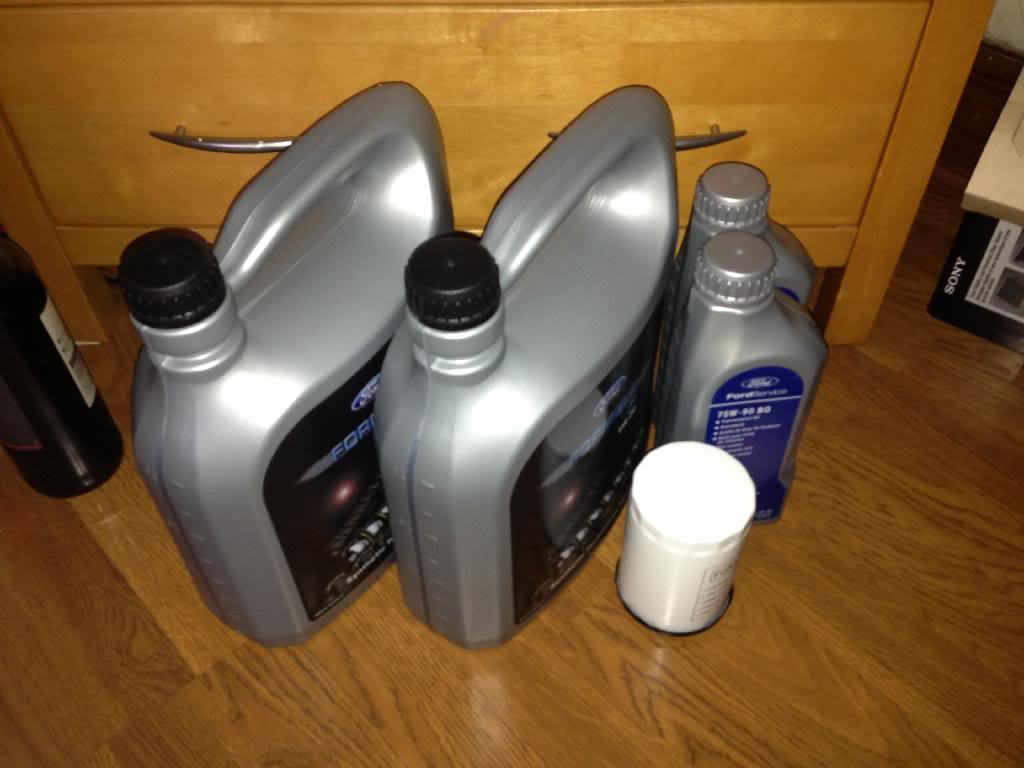 And some nice new discs for the front, already zinc coated so no need to paint these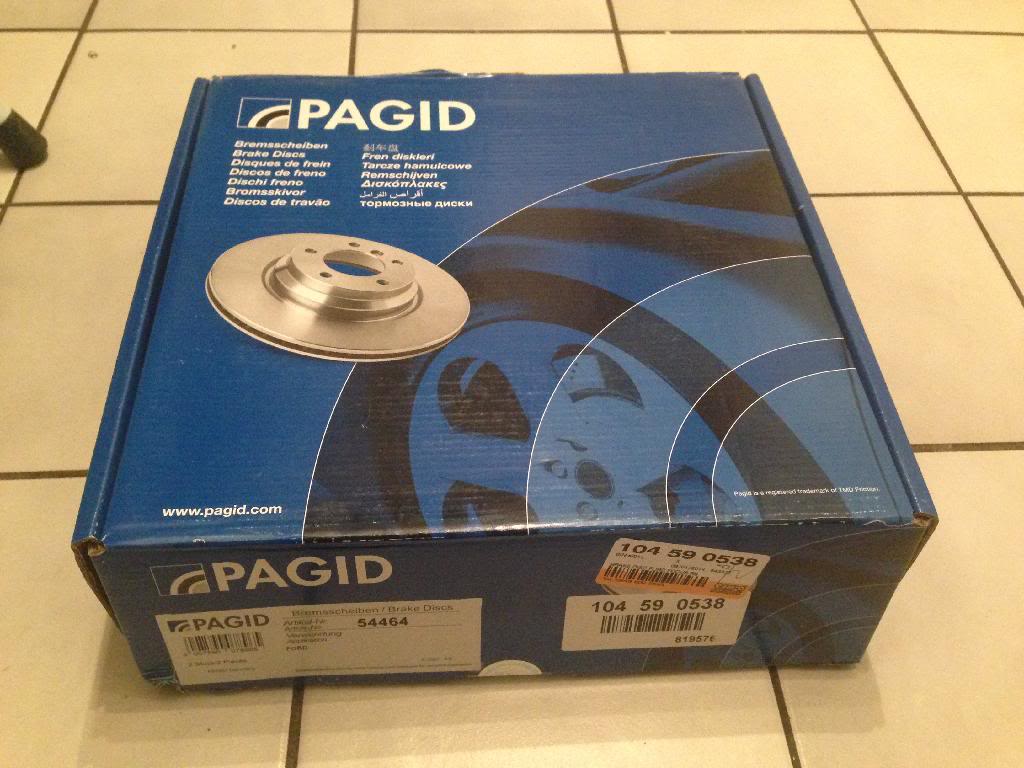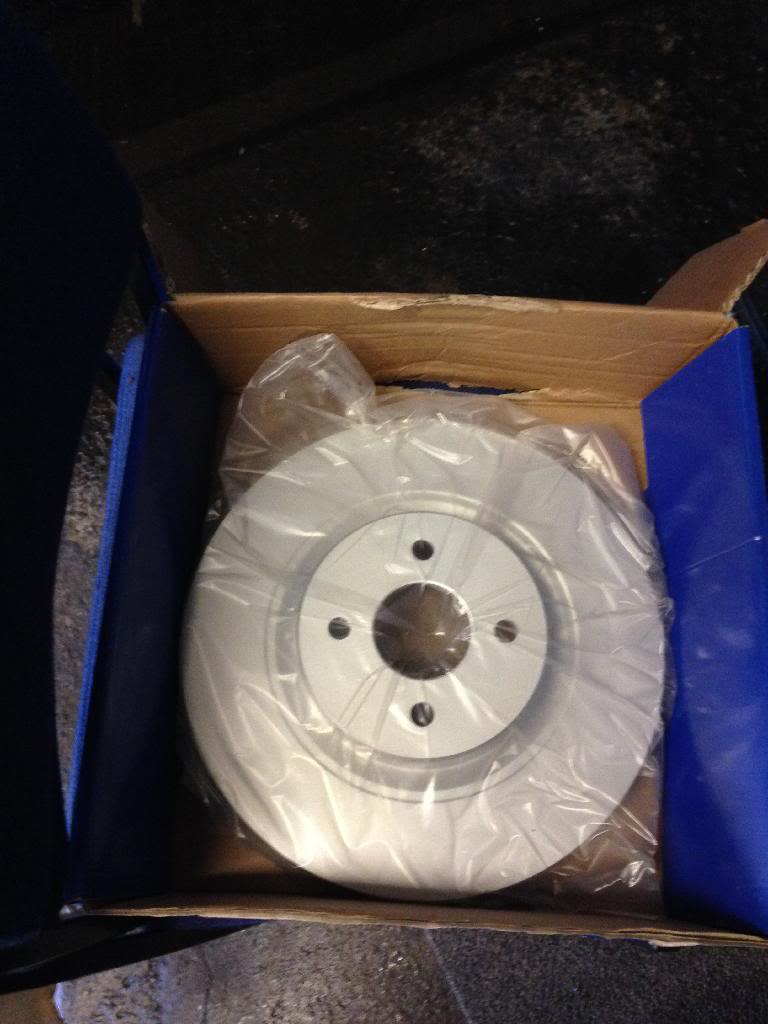 The latest pic of the car, a random one as i brought it out of the garage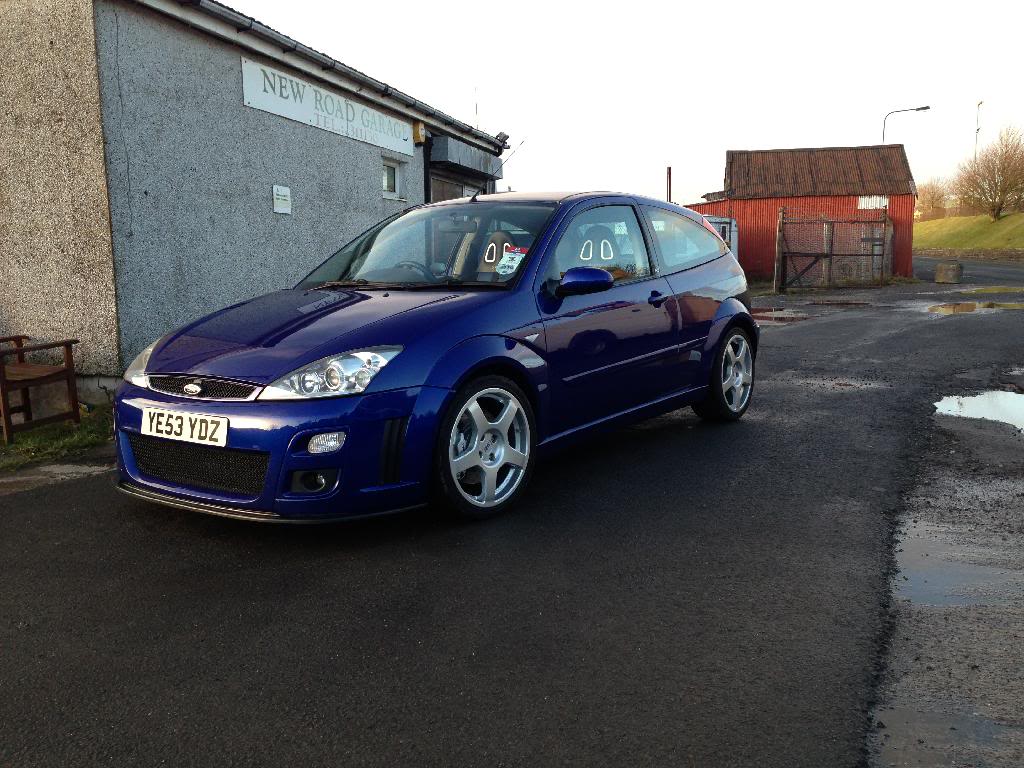 And thats where im upto at the moment, waiting for payday to order rear discs and pads, also need 4 tyres
Going to go for pilot sport 3s
And im awaiting delivery of my BCS 3" decat/downpipe and 3" flexi to complete my system, itll be a 3" turbo back jobby then
Theres probs loads ive missed, cant wait to get it back out now
Last edited: