So I recently joined the Clio fold again with my nimbus 197, progress thread available here: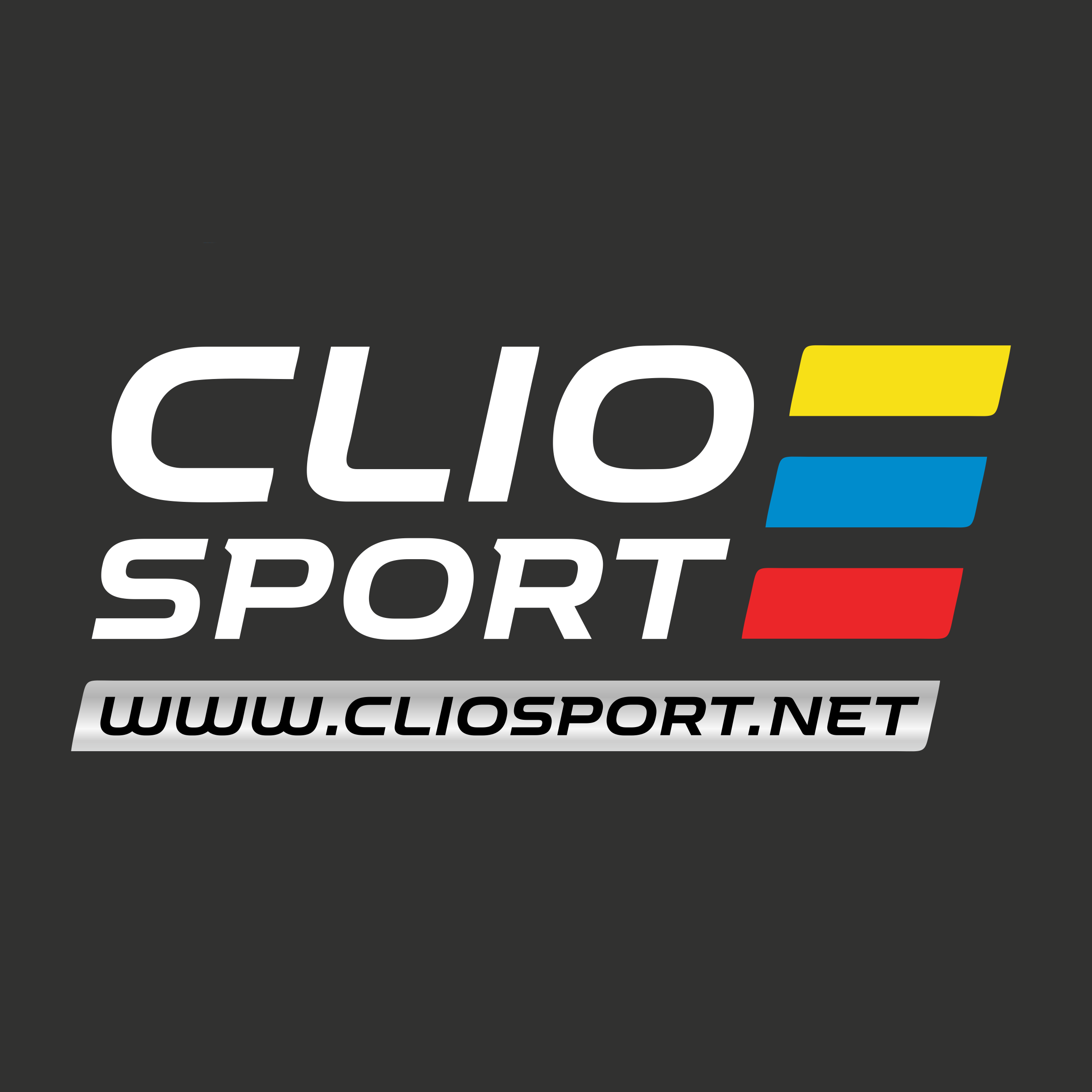 Hi all! Well the full circle has got me again, this is Clio number 5 but my first mk3. Recently sold my Integra and had an E91 325d which proved to be a bit of a pain so I moved that on too. Wasn't really sure what to buy so started browsing the various groups and ended up seeing this. My...

www.cliosport.net
Absolutely love the car but a recent trip out to the Nurburgring in it left me wanting a little bit more power.
The plan was always to end up meg swapping it eventually, however, seeing a bunch of Meganes at the ring made me look to how much a full car would be.
Started looking on a Saturday evening, deposit placed on one Sunday morning, without viewing, as you do.
The car was advertised on the Meganesport Facebook group, Robert the guy selling it was an absolute hero to deal with, made a refreshing change. I headed over to meet him at Scotch Corner services to pick the car up from him.
Onto the car itself, it has been really well looked over the last 4 years during their ownership, mechanical work as follows:
Belts,dephaser & waterpump done MARCH 2022 by RENTEC AUTOCARE in Edinburgh
RS Monitor,DRL's in blade,keyless,bluetooth,Auto lights & wipers, spare wheel (all listed as optional extras on a CUP)
Yellow belts, 265 Cup front seats (the nicer black with red stitching)
265 Tibor Wheels wrapped in Goodyear Assy 5's
New Genuine Clutch,DMF,CSC 65K miles (Diamond Motors 2018)
Both lower Hub joints
Front Calipers (Fitted same time as clutch)
OS Drive Shaft
New Cup Shock with top mounts (2021) Rensport fitted
Tie rods & ends (2021) Rensport fitted
Thermostat (2021)
Spark plugs
Aux Kit (2021) Rensport fitted
Lower arms
Drop links & Anti rotation links
Driver door check strap
Tailgate rams
Boot release button
Oil & filter every 6k using Shell Helix & Gen/Purflux filters (done by me)
Fuel filter (done by me)
Gearbox oil every 12months (done by me)
Motul RBF 600
Stainless bleed nipples on the Brembo's so nice & free
New Plain front discs & pads Jan 2022
Mr Pink pins
Wheel alignment l
New Rear OS Calliper,discs & pads Feb 2022
New Lambda Aug 2022
4 new coil packs last week
IAT sensor last week
New exhaust rubbers (still in packet 2 fit)
Vibratec lower engine mount
H&R Springs
RST Decat
Scorpion non res cat back
Airtec Stage 1 cooler
Ram Air Cone filter
EFI Mapped 319 BHP 354LBFT
The car also came with a bunch of spare parts.
Overall the car is lovely, front bumper as a scrape that I'm going to get sorted and the wheels could do with a refurb but other than that it's a really nice, straight example.
A couple of pictures after a clean: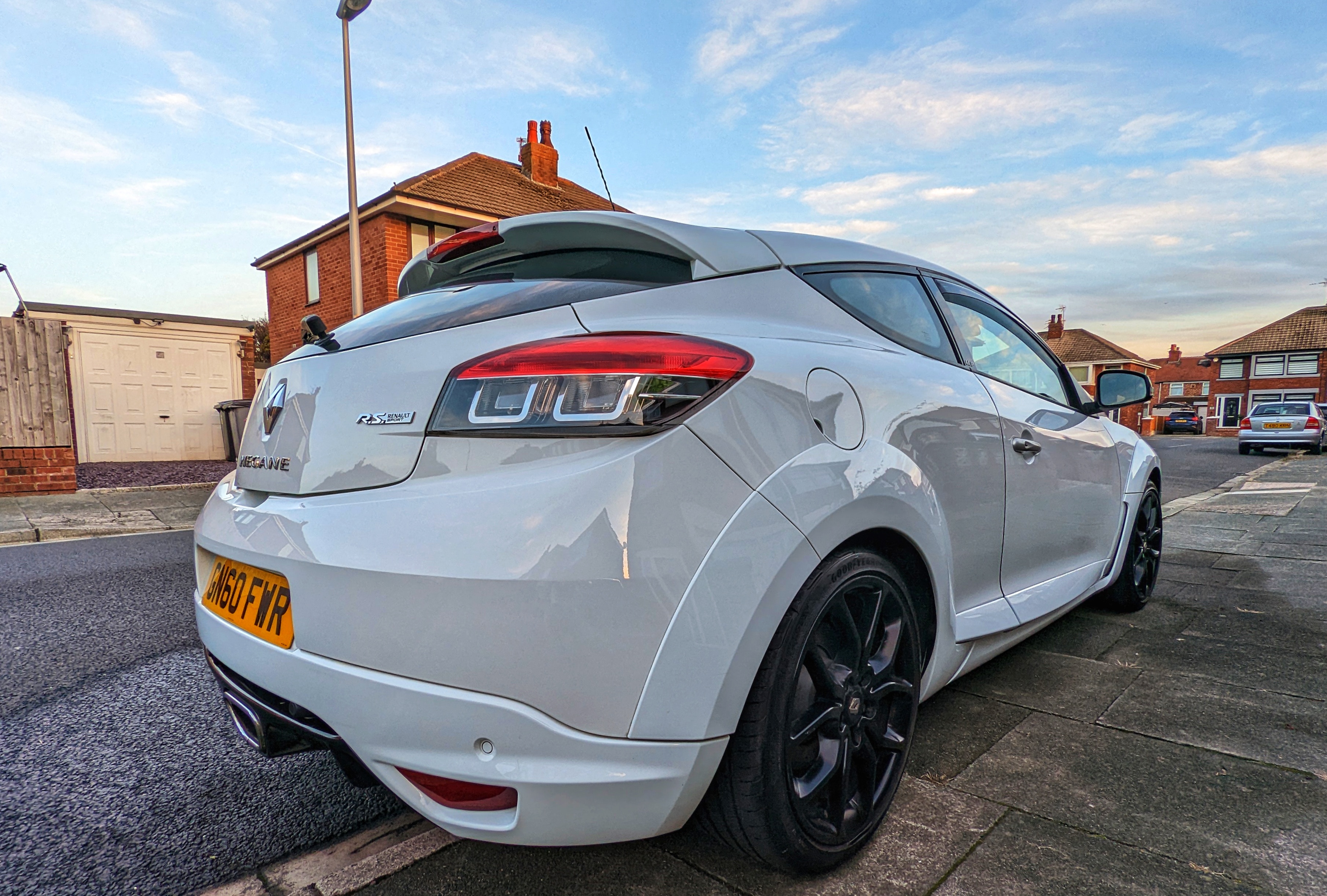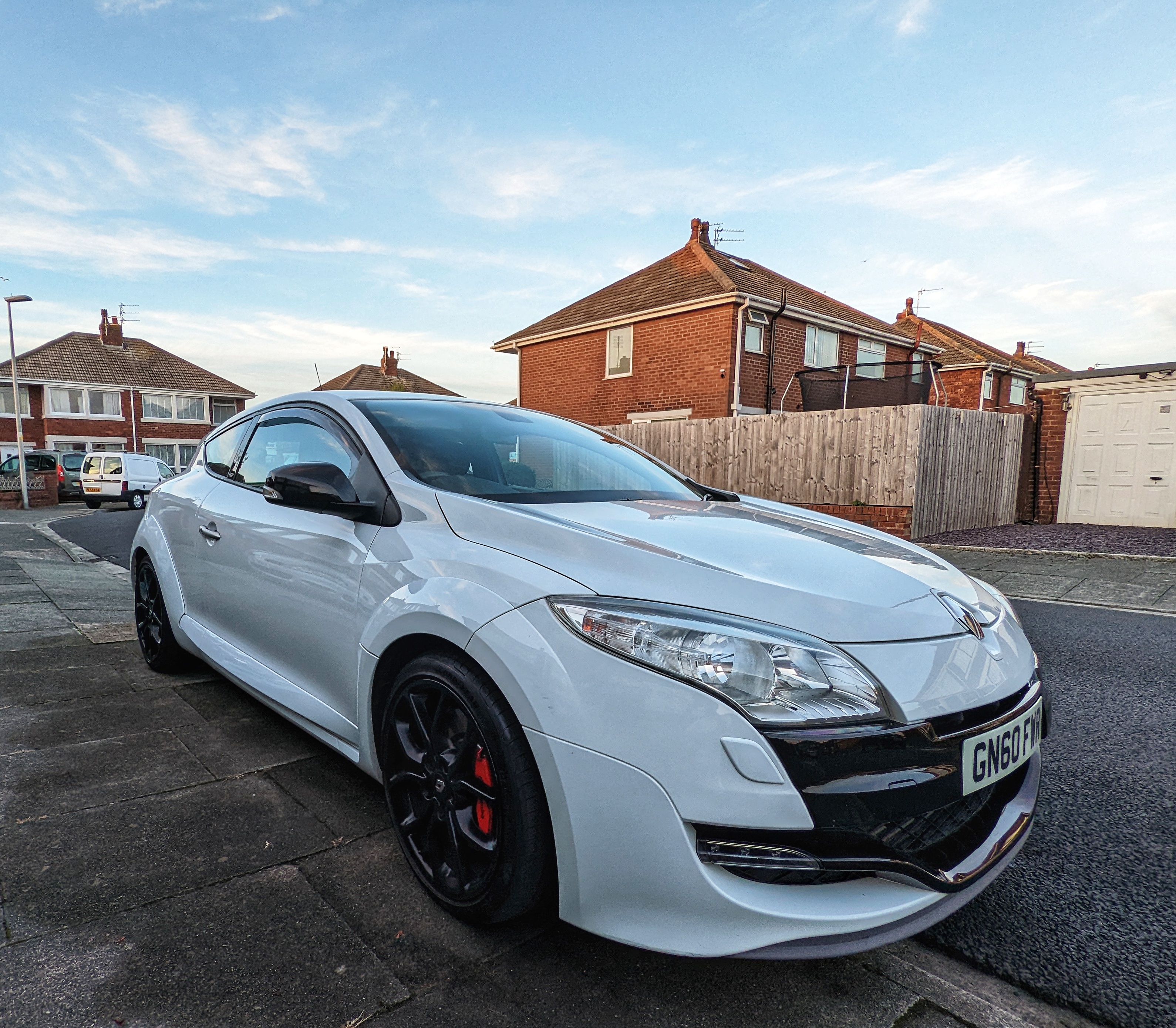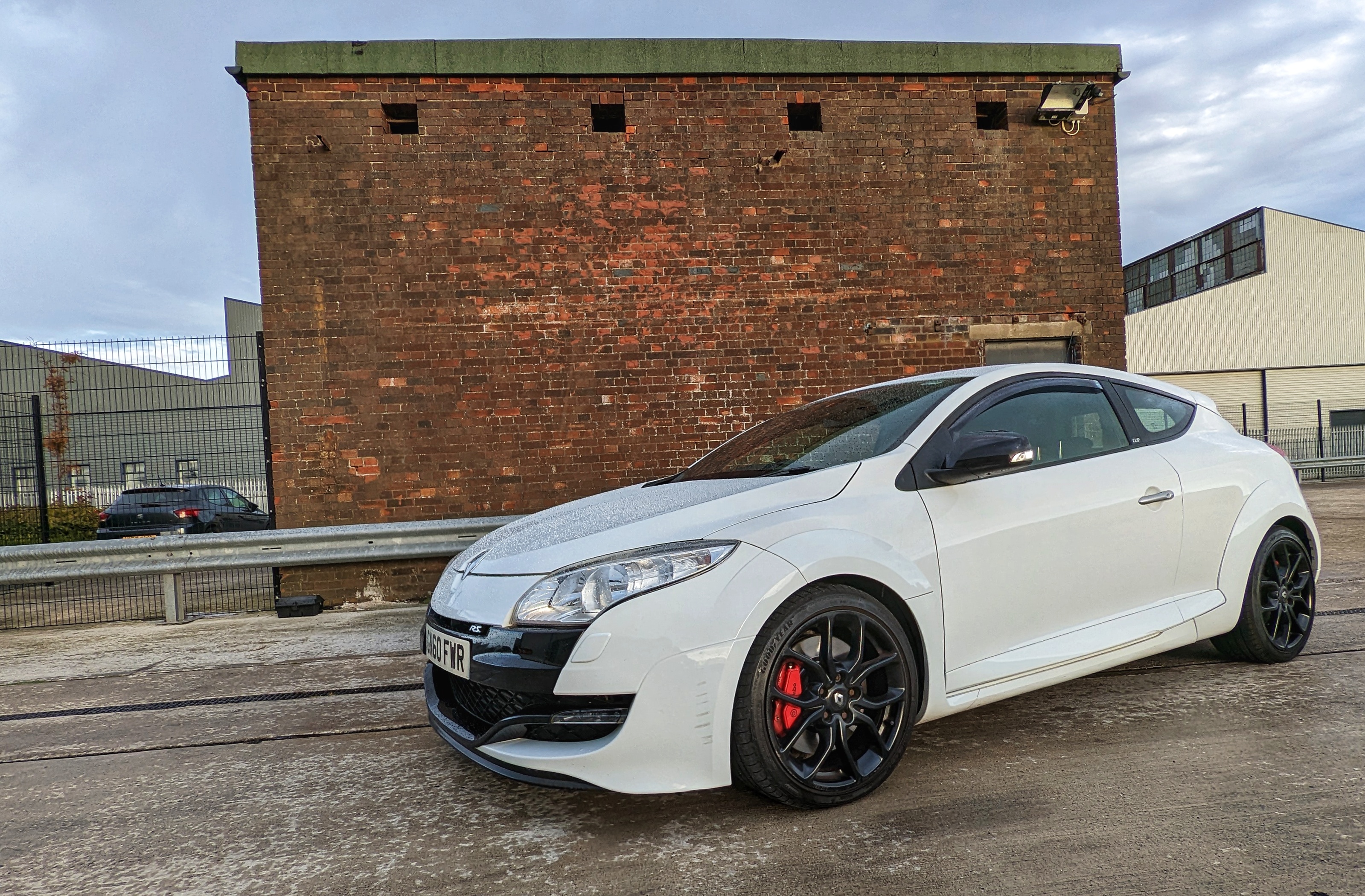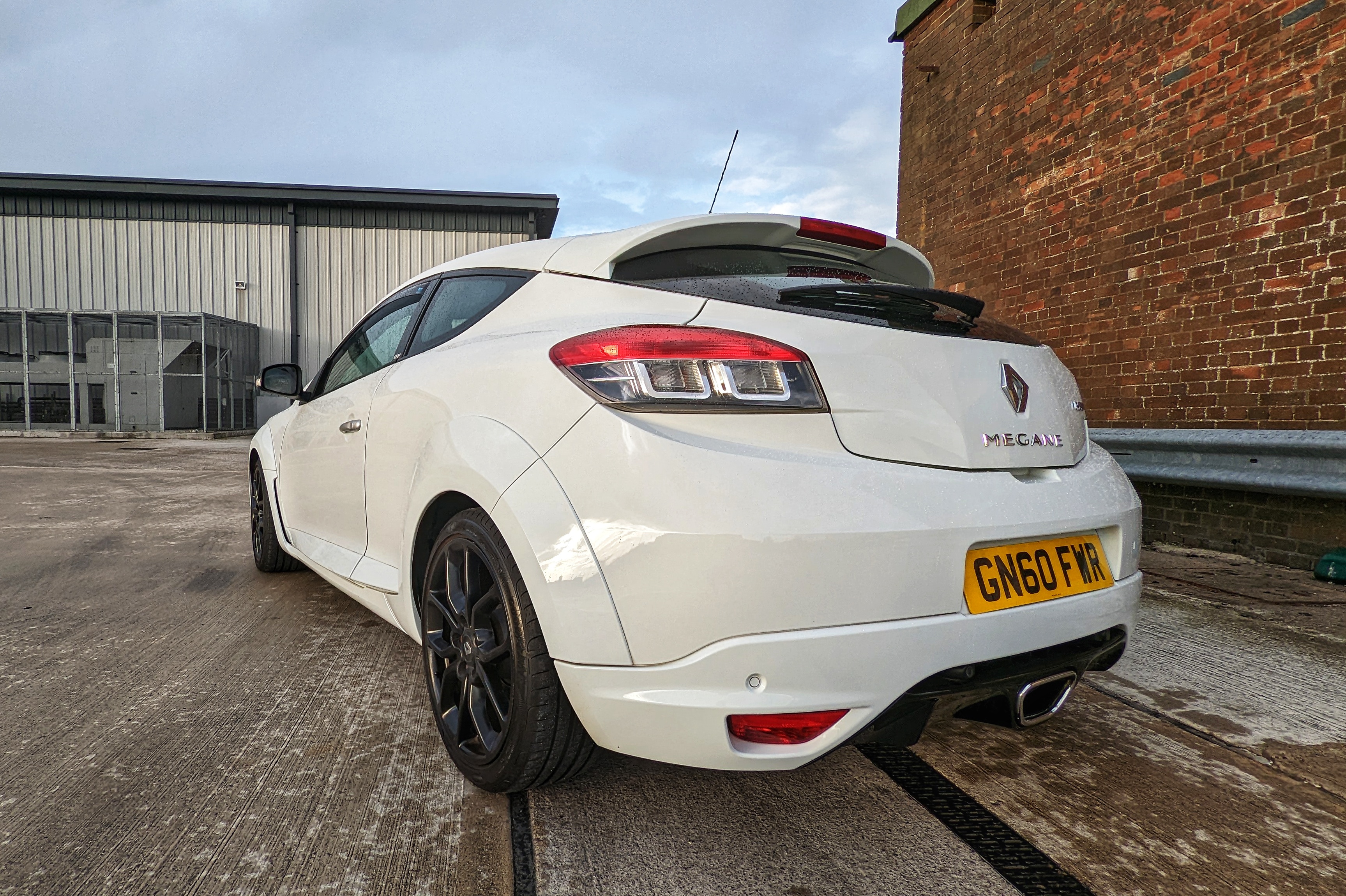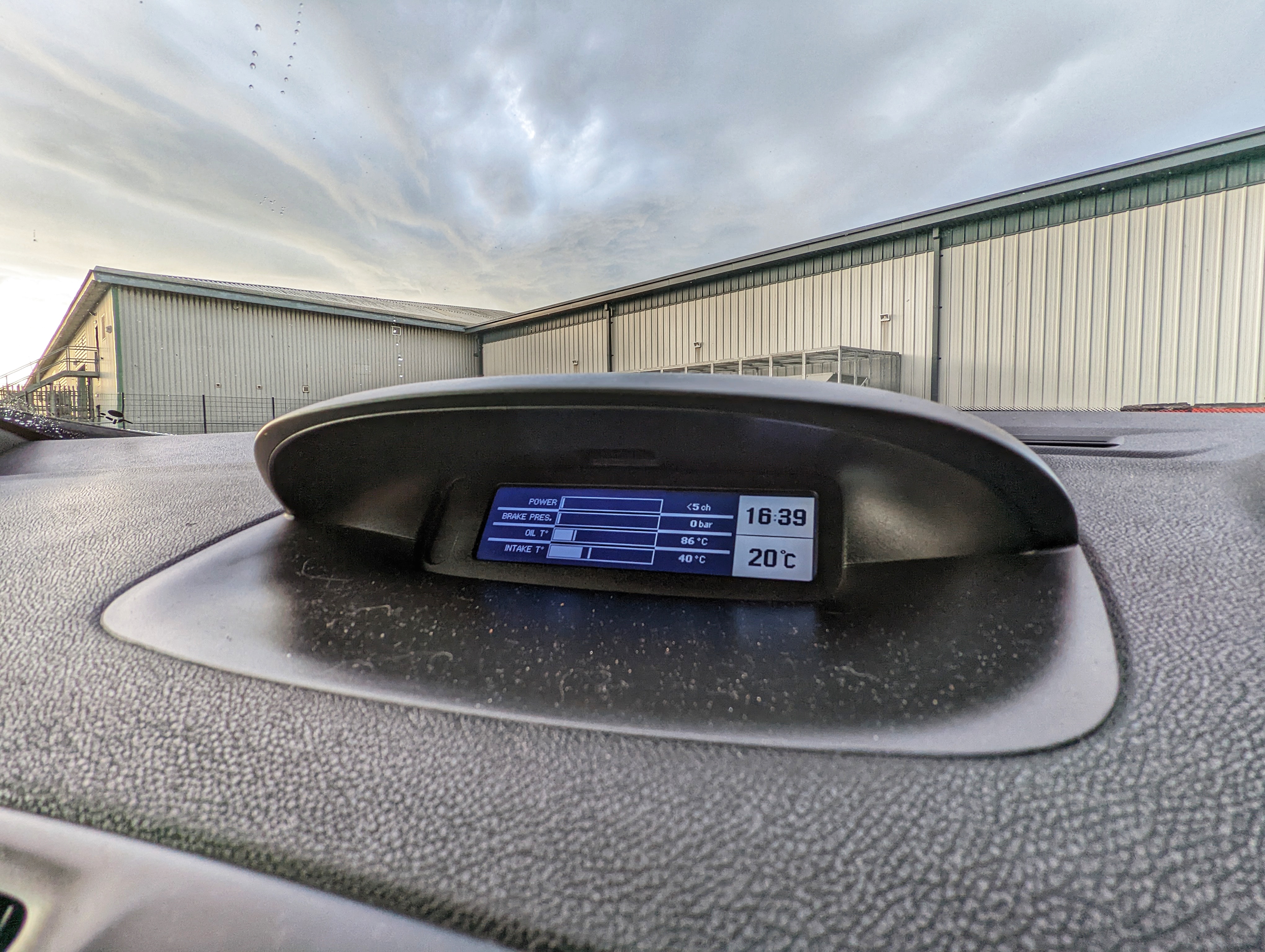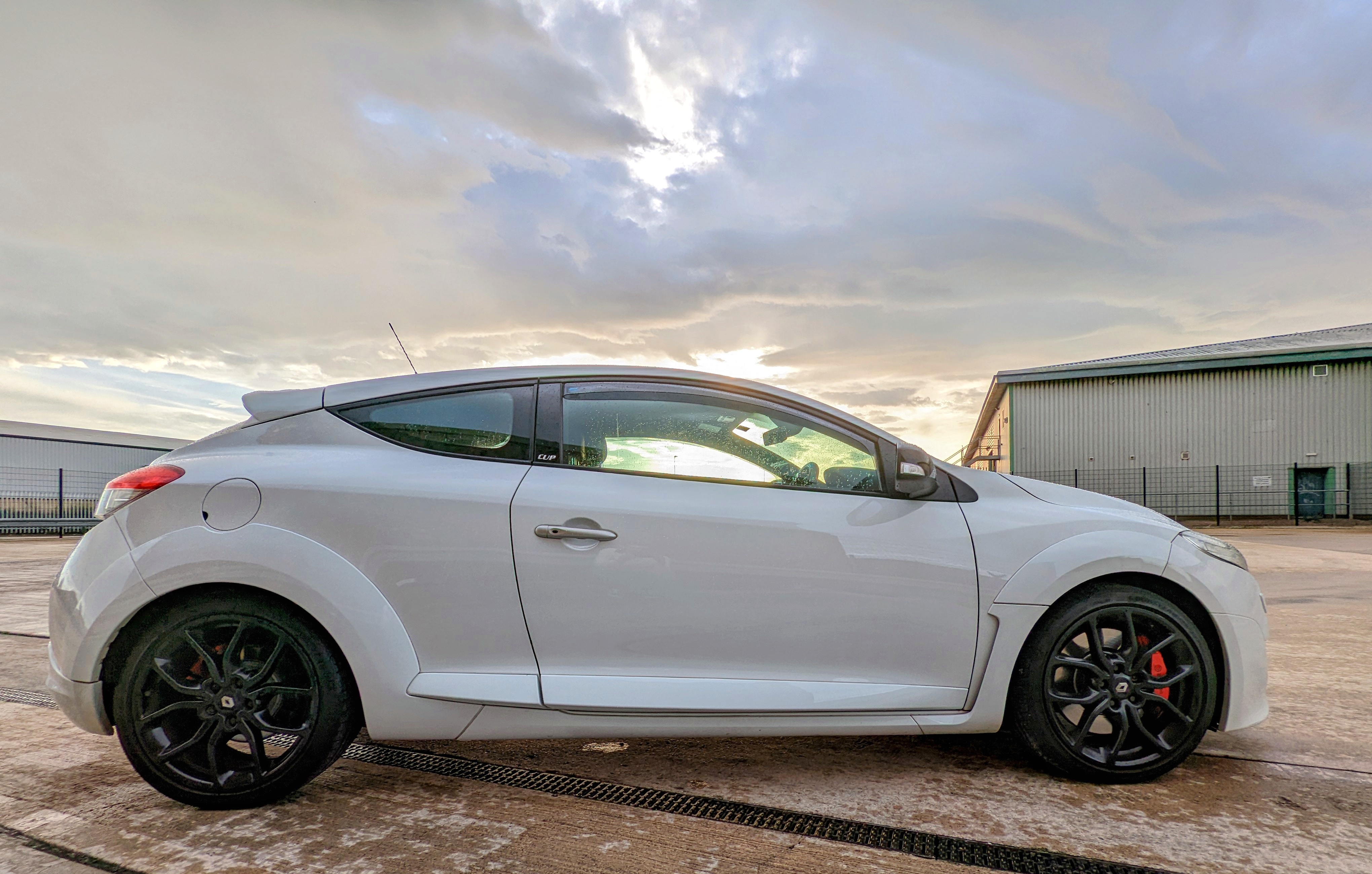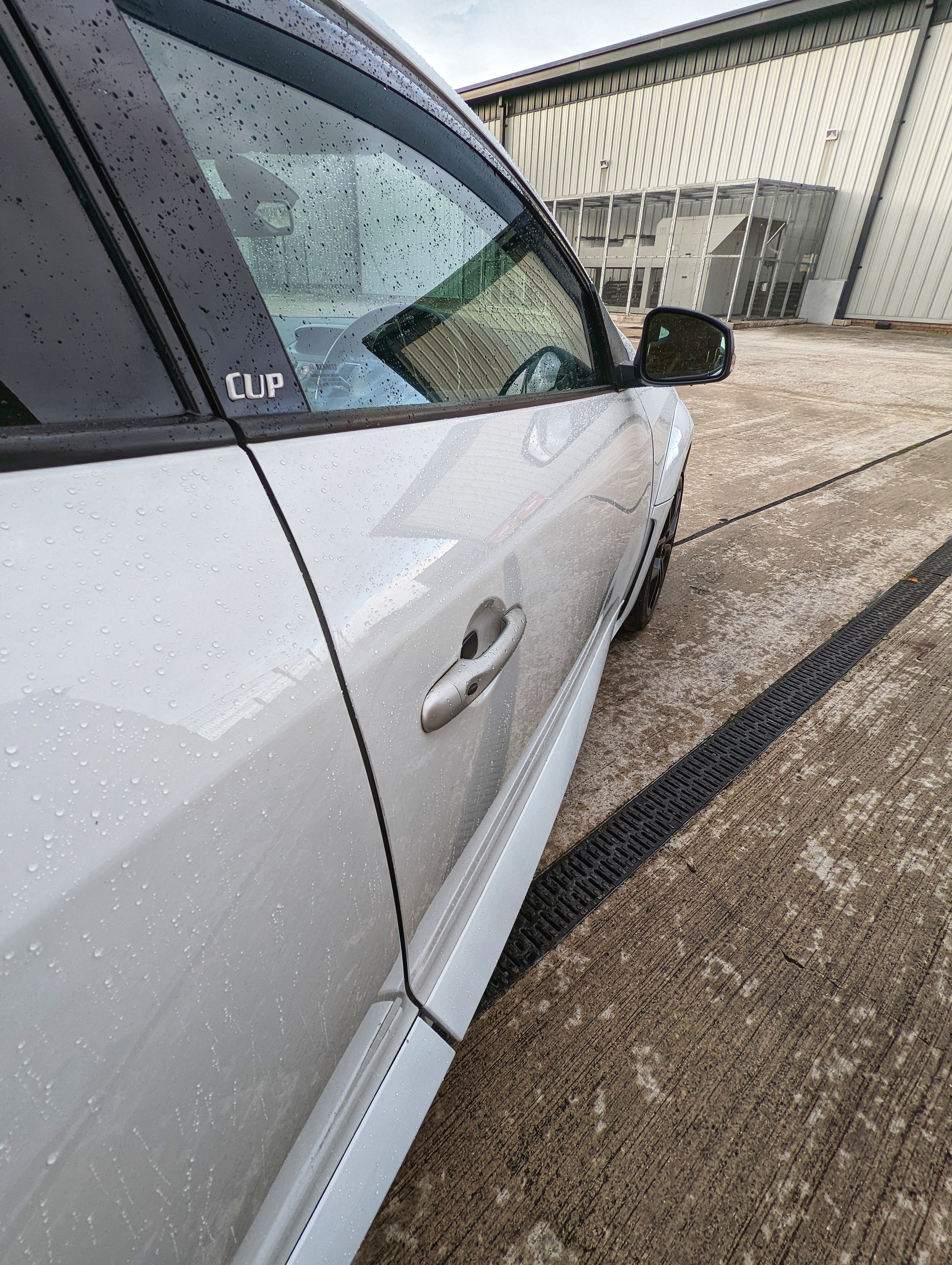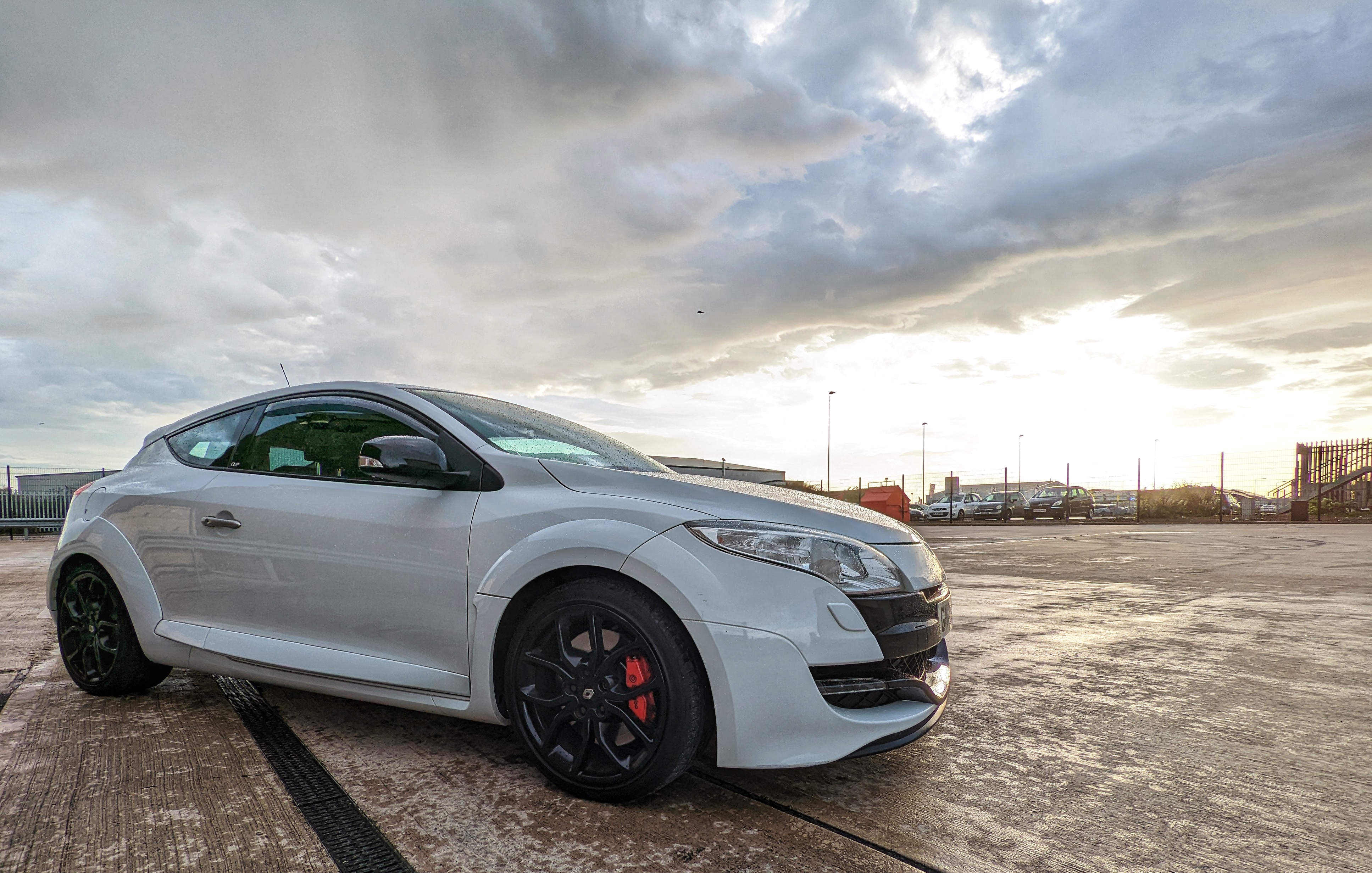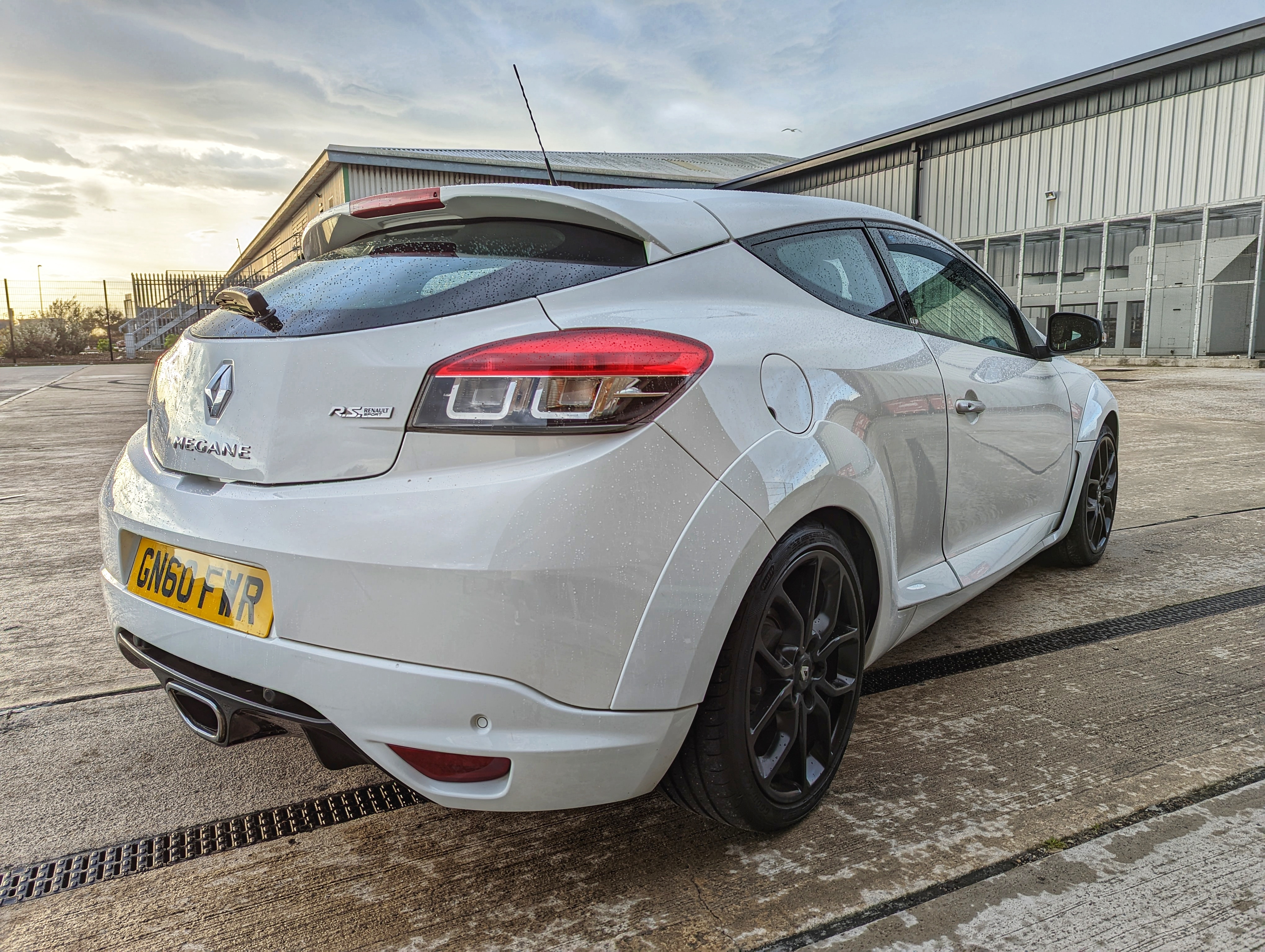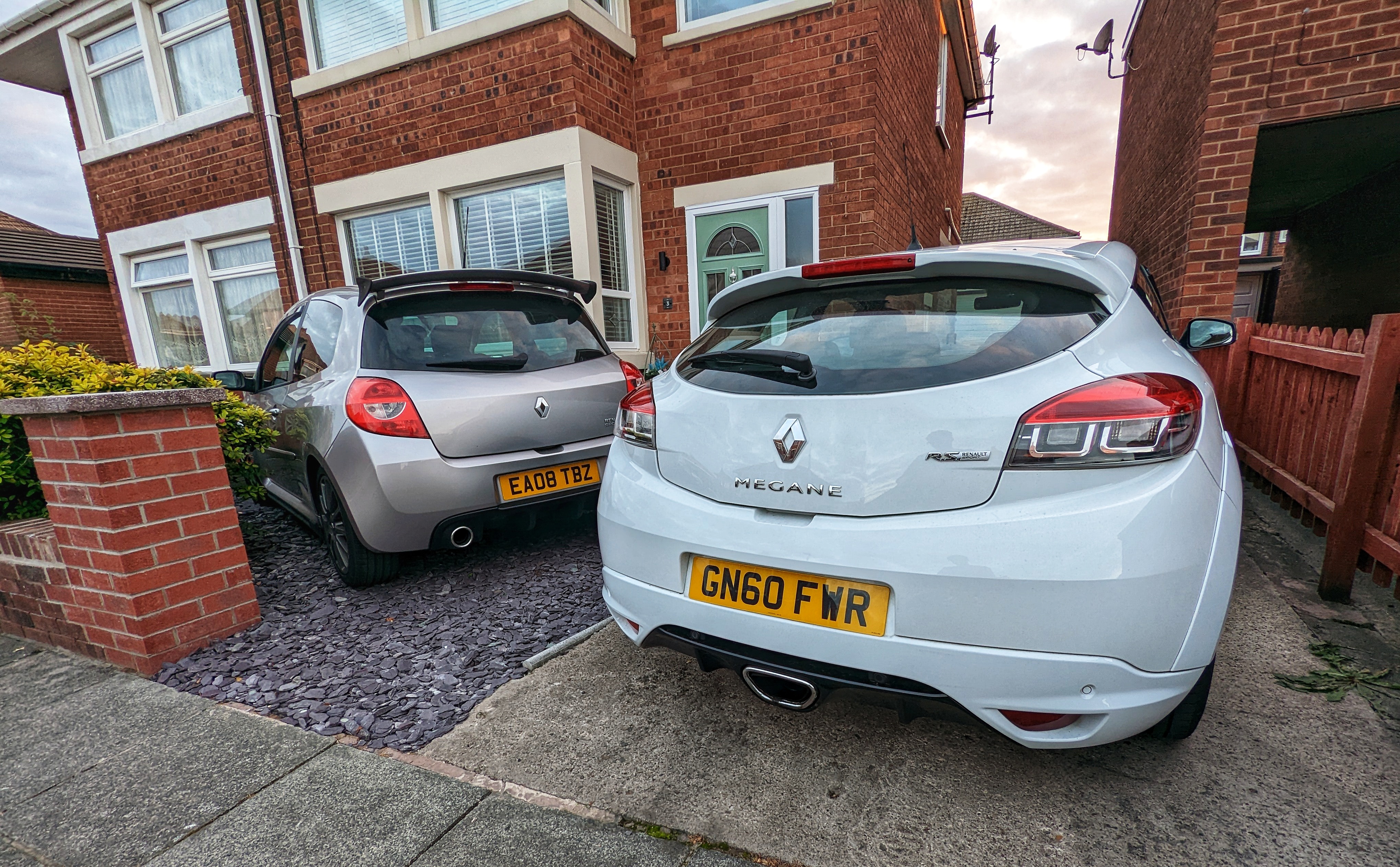 Initial review of the Mégane as an overall car is they are fantastic, I think we are going to get on well 😁.