I`ve been on the forum for a few months now and not put any pics up of the car project so far.
I was looking for another car for a while to replace my Vw Touran and came across this one which my brother had bought locally to sell on so I snapped it up straight away.
The car had approx. 120,000 miles on it and came as original spec with aluminium bonnet and shift light and only modification was a KTR Stealth exhaust it also was complete with two keys and a full and extensive service history which left me in no doubt that this was a good car to buy despite it needing a bit of love here & there.
Once a deal was negotiated I set about starting to tidy the car up abit starting with removing a huge rear window sticker of a local garage in Exmouth where the car had come from. I then set about giving the rest of the car a clean and tidy and ordered a new rear exhaust hanger as it was shot.
Heres how it looked when I got it (minus most of the rear window sticker which I`d already started to remove)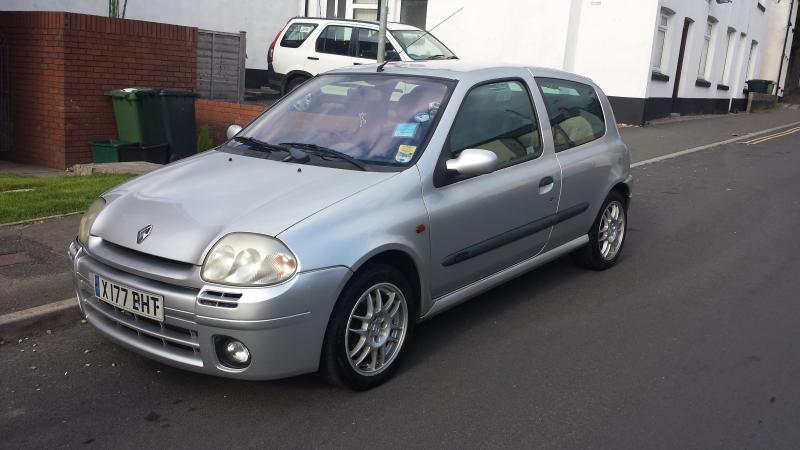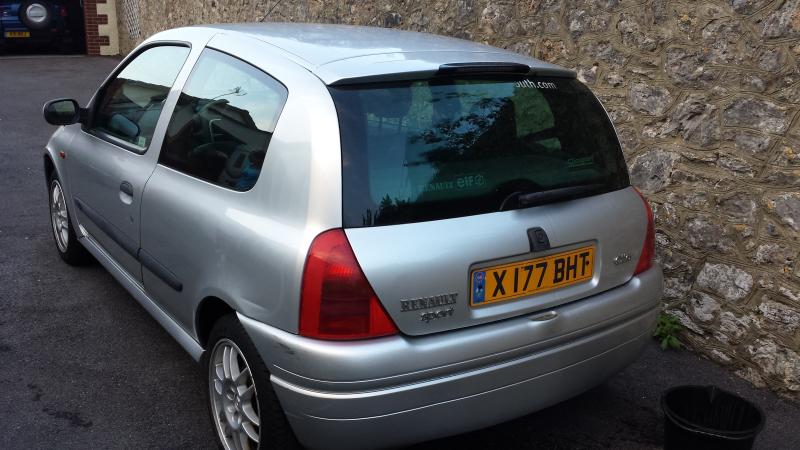 Number plates had seen better days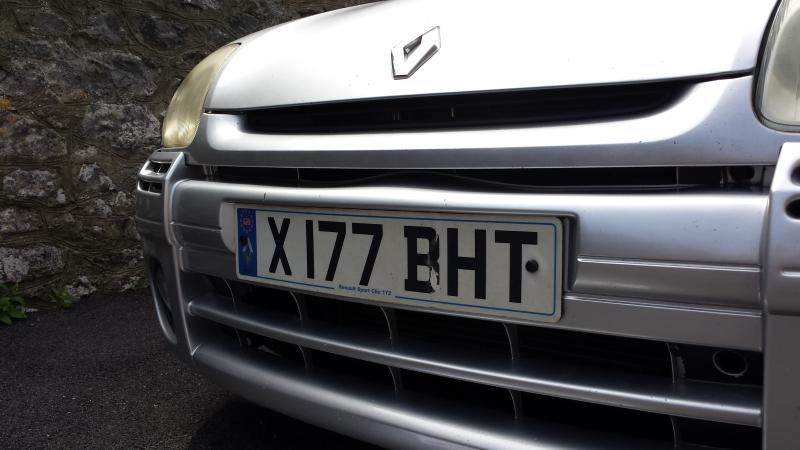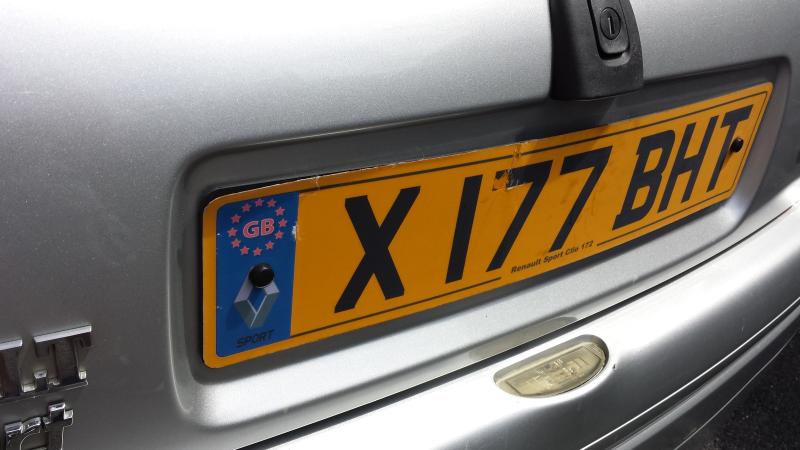 Also had a few scrapes on rear bumper to tidy up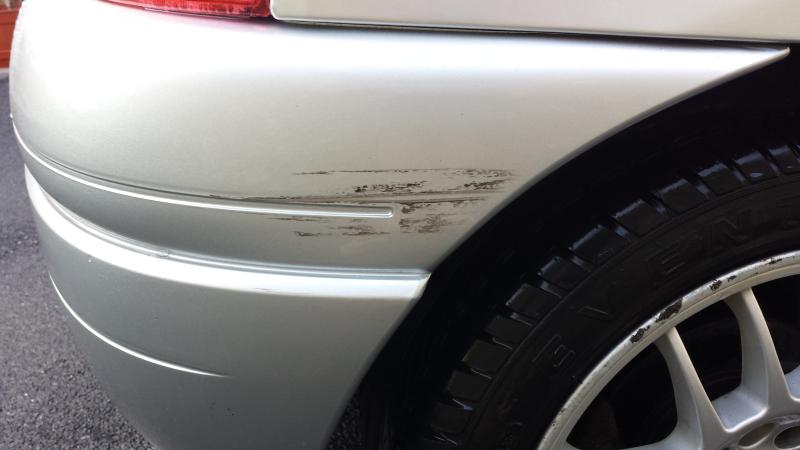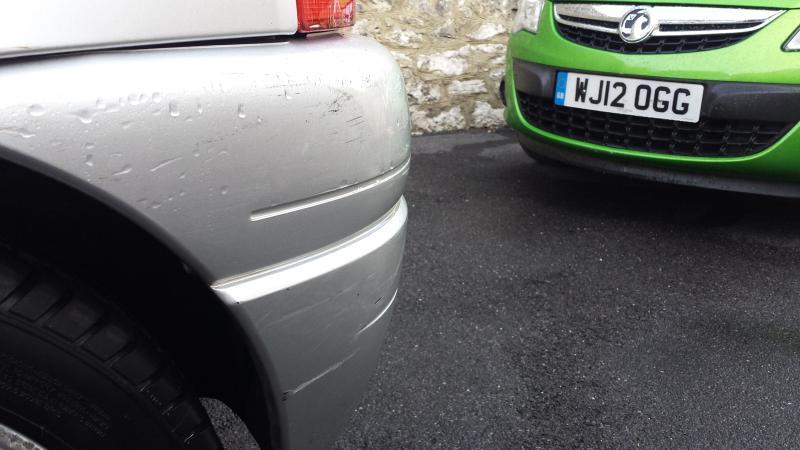 Interior was pretty tidy apart from usual melted steering wheel & slight tear on drivers bolster and a bit of bobbling. But both inner door handles were absolutely disgusting and needed sorting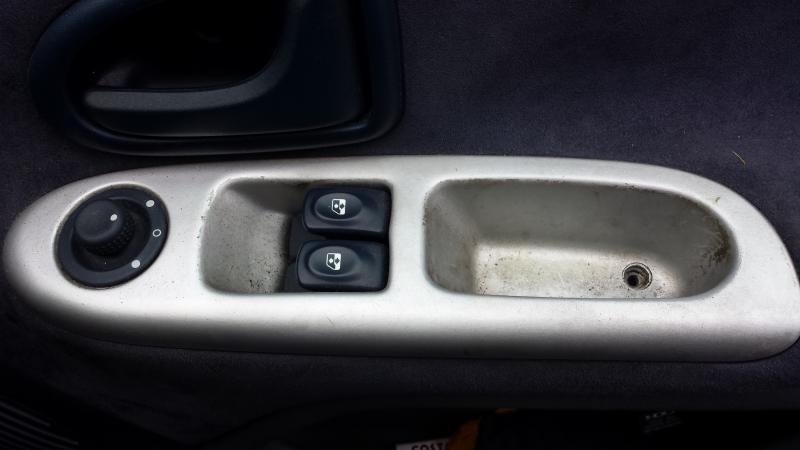 Next jobs to sort was to polish up headlights and clean engine bay
Before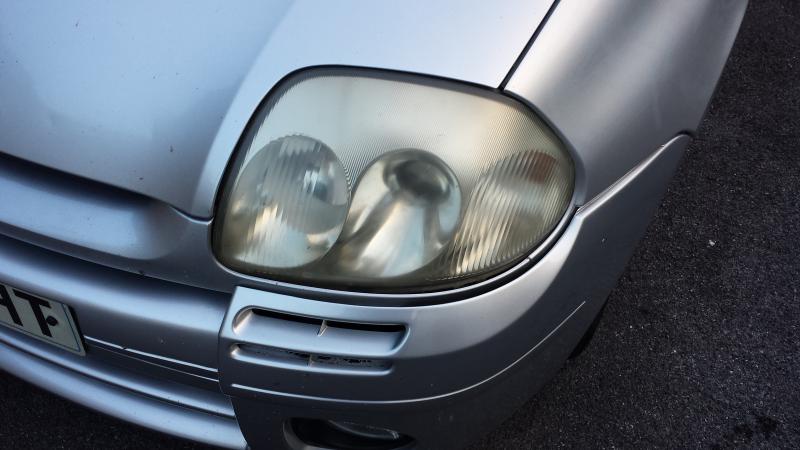 After
Made a quick start on the Engine bay
Before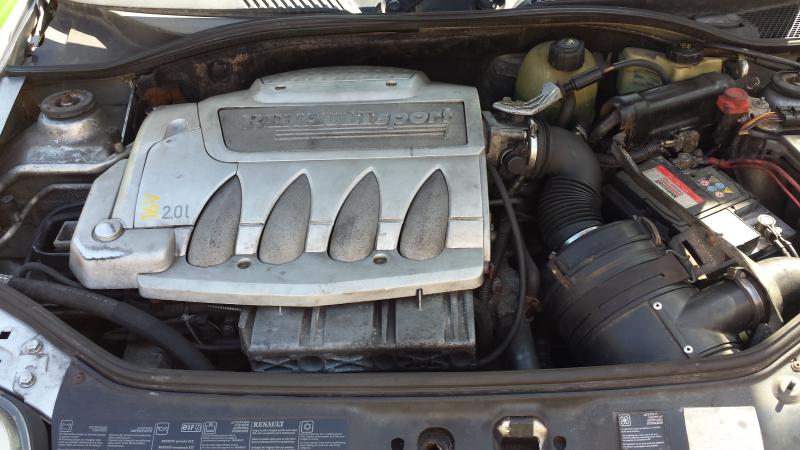 After (can also see difference between the polished/non-polished headlights)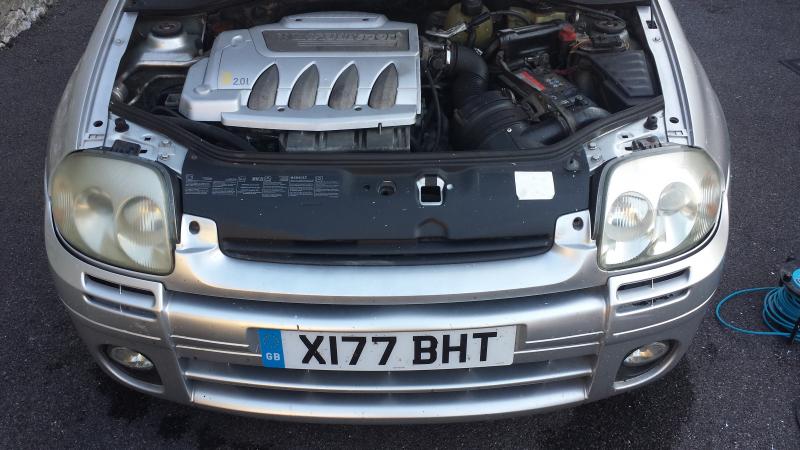 Decided to replace old rear number plate light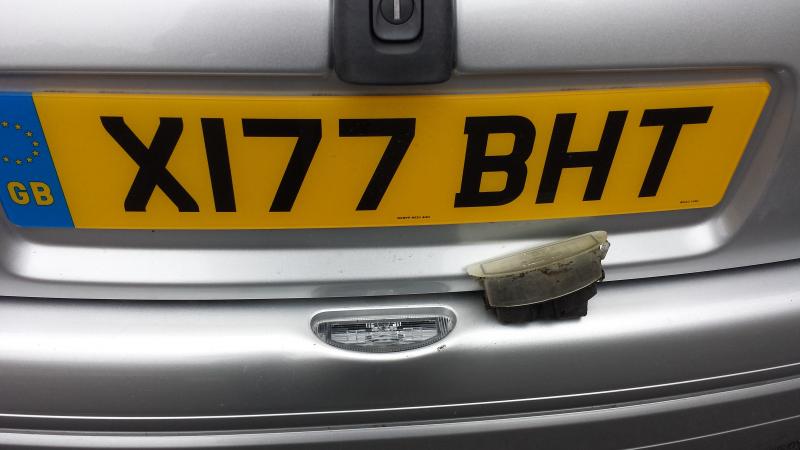 So after driving the car for a few months I suddenly realised that the car was due its MOT........like the day before!
So with not much of an option I booked the car in online with a local Halfords service centre (don't usually like to use Halfords for anything at all, but I didn't have much option as not far from work)
The car failed on a broken front spring and advisory on a cv boot & badly corroded rear springs (which they weren't). I had planned on upgrading the suspension anyway so I ordered up some Eibach Sportlines. Only problem was I needed to get the new springs fitted asap for the retest. Despite somebody saying they would be able to help me out at where they work in a local garage this fell through the morning I was due to drop the car off.... This resulted in a not very happy me! So I thought sod it I`ll just do it myself as I have done it years ago on previous cars with manual spring clamps which I don't have the greatest confidence in!
So on I went to fit the springs after I finished work in the dark with help of a security light and an inspection lamp......... it didn't last too long as I couldn't get the bloody nut off the top of the strut
Also the inspection lamp only lasted 10 mins and was missing a few other tools which I thought would do the job...which they didn't. So yet another day was lost!
A day later I then went and purchased a nut gun complete with sockets which is more than capable of the job. But unfortunately the socket was too shallow to undo the nut so I had again lost another night to do it!! So I finally managed to pick up a deeper socket the next day and it was sorted...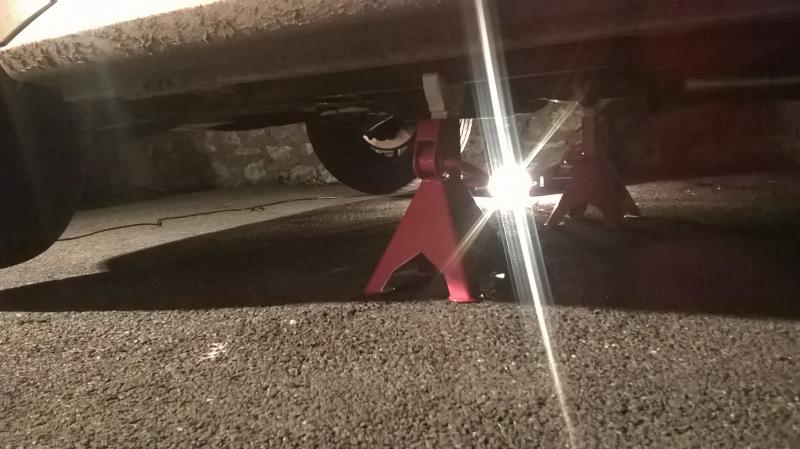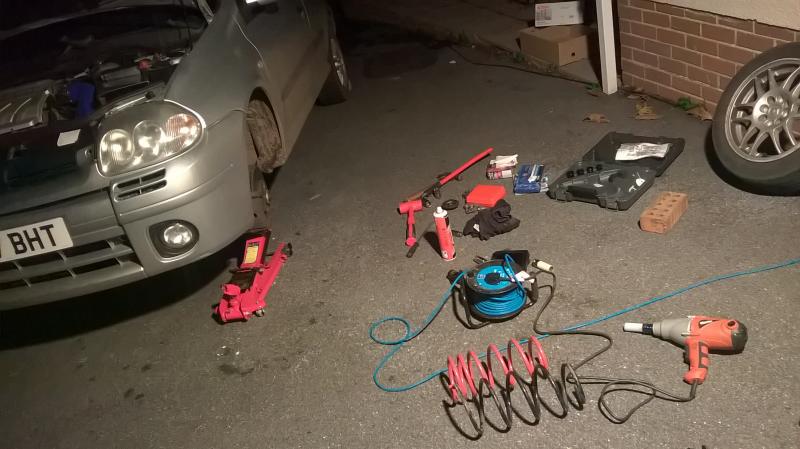 After getting the spring/shock unmounted from the car I then had the task of getting the springs off using the manual spring tool I had. This wasn't really working but managed to figure out away to do it with much swearing going on!
Also had a problem putting nut back onto the top due to the tension in the sping so got an extra pair of hands to thread the nut on whilst I pushed down on the spring (if I didn't have the extra pair of hands I would of just gone mental and immediately sold the car I think as I had such a ball ache getting tools etc and with the short space of time I had to get the car sorted and it being dark and cold didn`t help either)
Finally fitted spring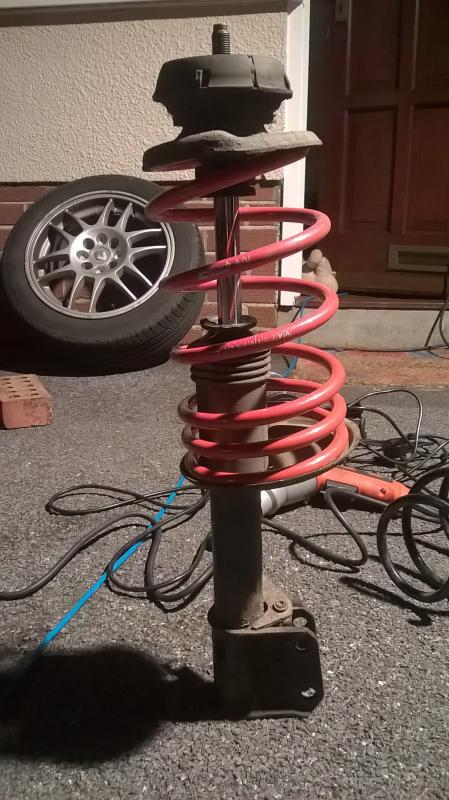 With fitting the new springs I did spot this little issue with one of the front springs being longer (is the offending broken spring too). I checked in the service history and the spring had been replaced by a local garage a while ago. I suspect that its off a standard Clio.
So it then passed the MOT on the re-test but for some reason still said that it had badly corroded rear springs although I had replaced them all round and it also gave an advisory on the other cv boot which I thought was abit odd so had a word and didn't really get a positive answer out of them and I ended up leaving with the same view I had of Halfords in the first place which is very low to say the least (apologies in advance if anybody on the forum works for or uses Halfords, this is just my view on them
Since the MOT iv`e only used it to drive to work and have tried to keep up with cleaning it over the winter.
Heres recent pics of the car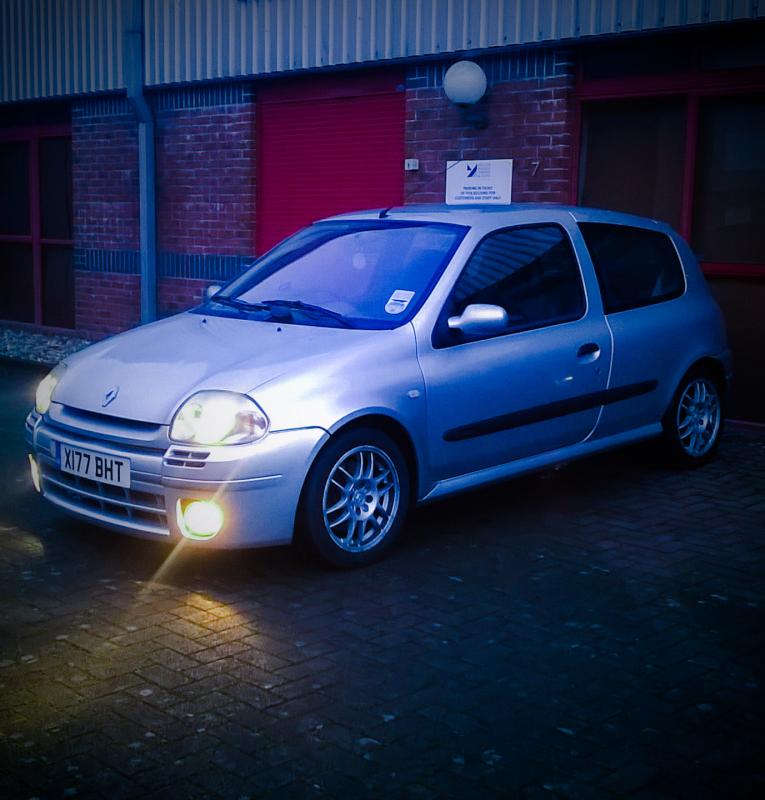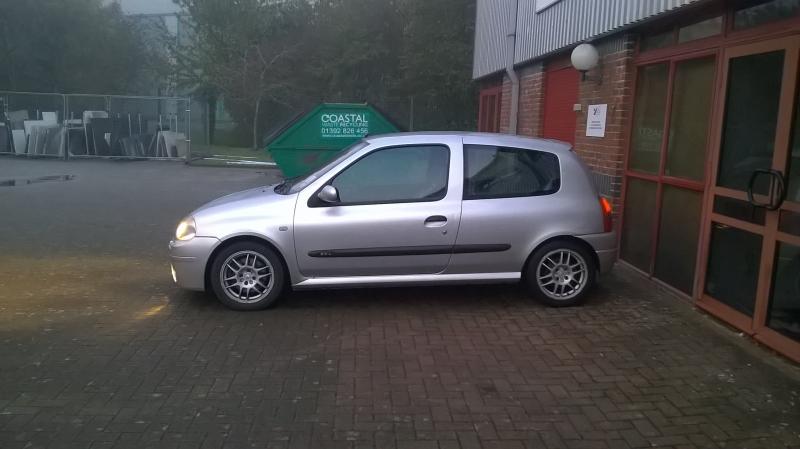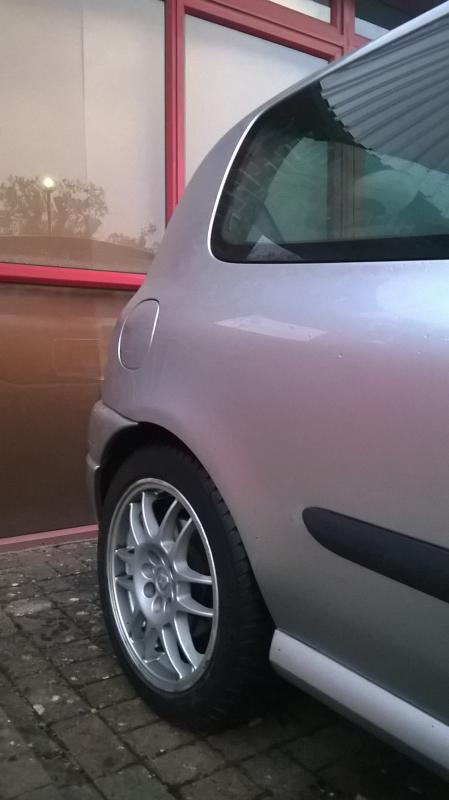 After looking through the rather large folder of service history which came with the car, I can see that the previous owners didn`t skimp with the upkeep & maintenance of the car with bills in the last few years running into thousand's of pounds which is reassuring on a car of this age. The car also came with a ClioSport.net sticker on the rear window which would indicate that the car belonged to a forum member. (anybody know who?!)
I have a few plans for the car but mainly would like to get a few bits on the bodywork sorted and get steering wheel replaced for something nicer and am undecided on what to do with the wheels with either a refurb or going for something else (if anybody has something let me know!)