Life after my VX220 went to it's new home was bleak, I spent days lying in my bed, staring blankly at Judge Judy or Storage Wars lacking any interest in life and I ate A LOT of Walkers Ready Salted crisps... Then, I thought "f**k it, life is a steaming pile of turdballs without a fun car in it". 26 days later I was in my newly acquired BG 182 heading back to Wembley from Milton Keynes with a smile back on my face, exciting times! In those 26 days, I spent a lot of time thinking what amazing mods I'd make to my Clio. However, when I got home after picking it up, I realised I
really
liked it the way it was.
Here's what I've got:
2004 Black Gold Clio 182 (both cup packs), including original anthrecite wheels in fairly good condition
108,000 miles, 6 owners and many supermarket dings
Some history, all stamps but the majority of receipts are missing
3 different brands of tyre, including 1 Goodyear Eagle F1
K-Tech Ultra exhaust including the decat pipe
Apex springs (on cup dampers), providing a 40mm drop and a ridiculously harsh ride
Very balanced car, superbly smooth at high speed, brakes are solid, suspension is solid (figuratively and literally) and wheels & tyres are balanced
Immediately on arriving home, I wanted to take the following action:
Dephaser rattle: I will take it to a specialist to get belts, pulleys and dephaser done (+plus a service) for peace of mind
One of my calipers is sticking so I'm going to get it up and investigate (more to come on that I'm sure)
Get the tyre situation sorted out
Clear the fogged headlight lenses
Do something with the inlet manifold and fuel rail guard which are currenty very pitted
Clean and possibly paint the plastic engine cover
Replace the Apex springs with Eibach Sportline springs, raising the car slightly and improving the ride... slightly?
Replace the driver's door card which as an annoying cigarette burn on it...
Wash the seatbelts and fix the driver seatbelt retractor
Buy a catalytic converter (for MOT time!)
Obtain a 2nd set of wheels, probably 15" for sticky rubber trackday fun
Fit braided brake lines and replace brake fluid
Replace/fix the windscreen which has scratches from the windscreen wiper (this isn't a priority)
Bugger, that's a long list when written down... will need to prioritise!!
Enough waffle, here's the car as it stands:
It's arse: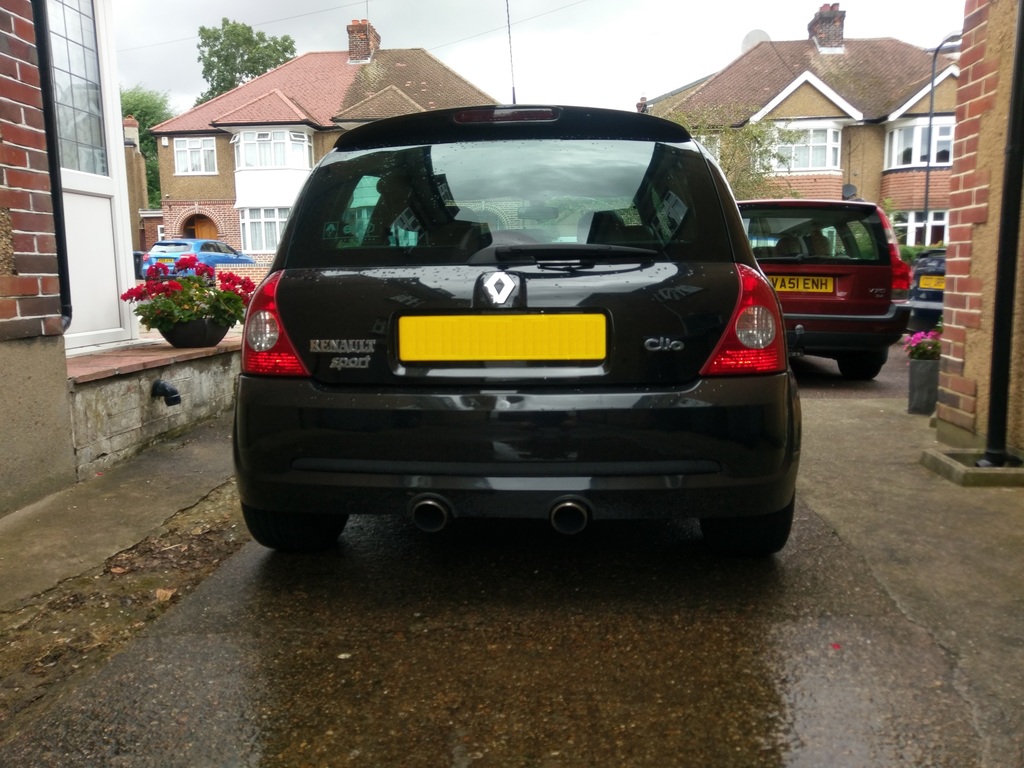 Starboard: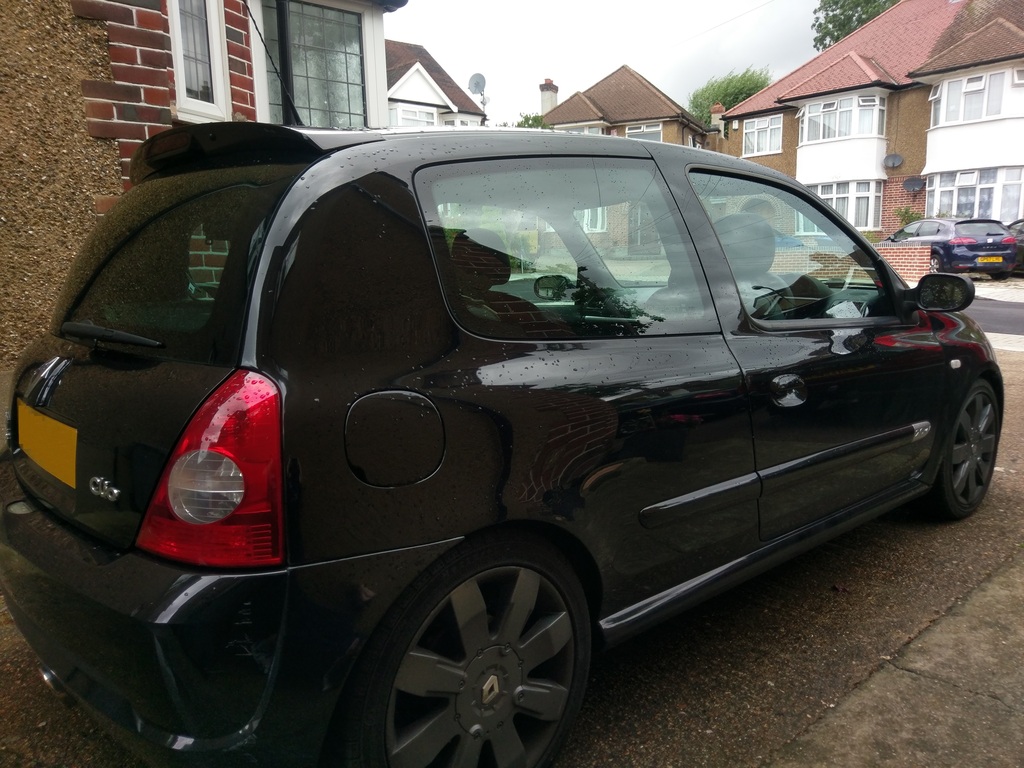 other Starboard: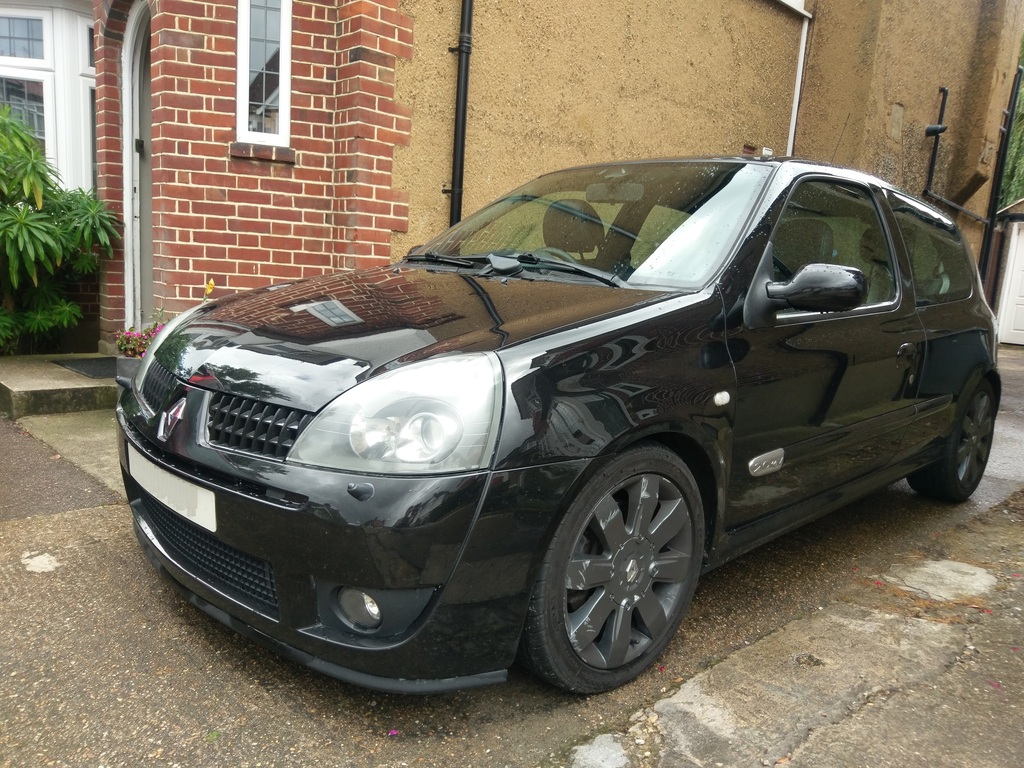 Cataracts: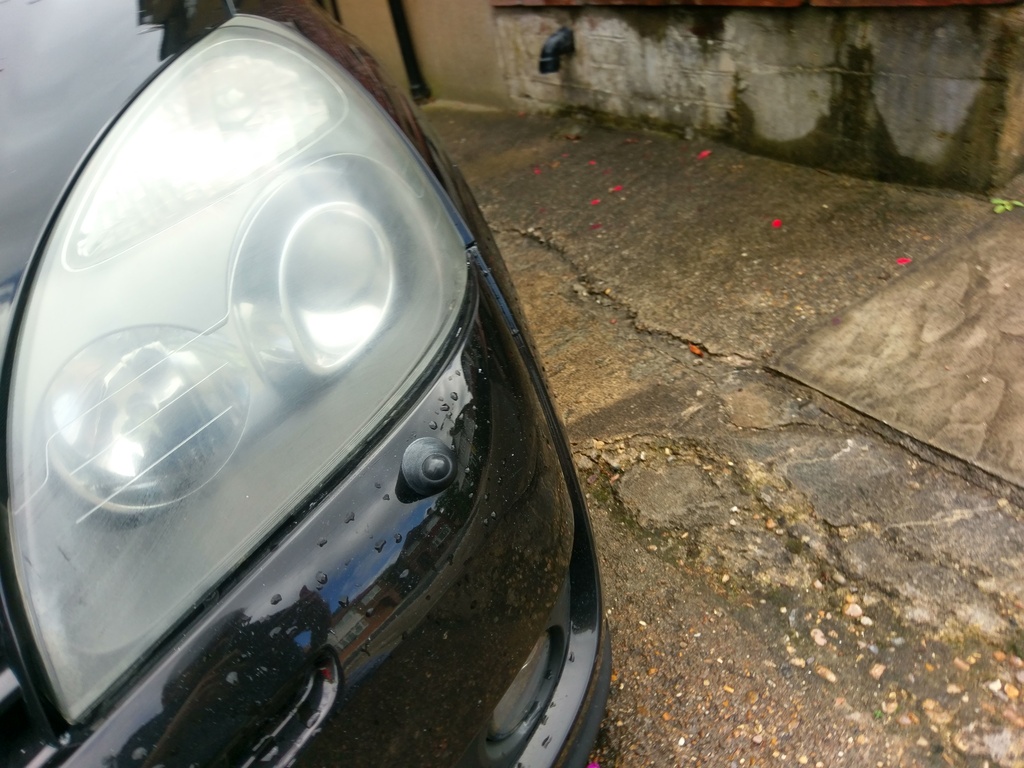 Also, while I'm here, I'm hoping for help on the following two questions I have:
1. Any idea what this cable-tie is holding together (below the fuel guard and just behind the radiator) and how is this usually secured?: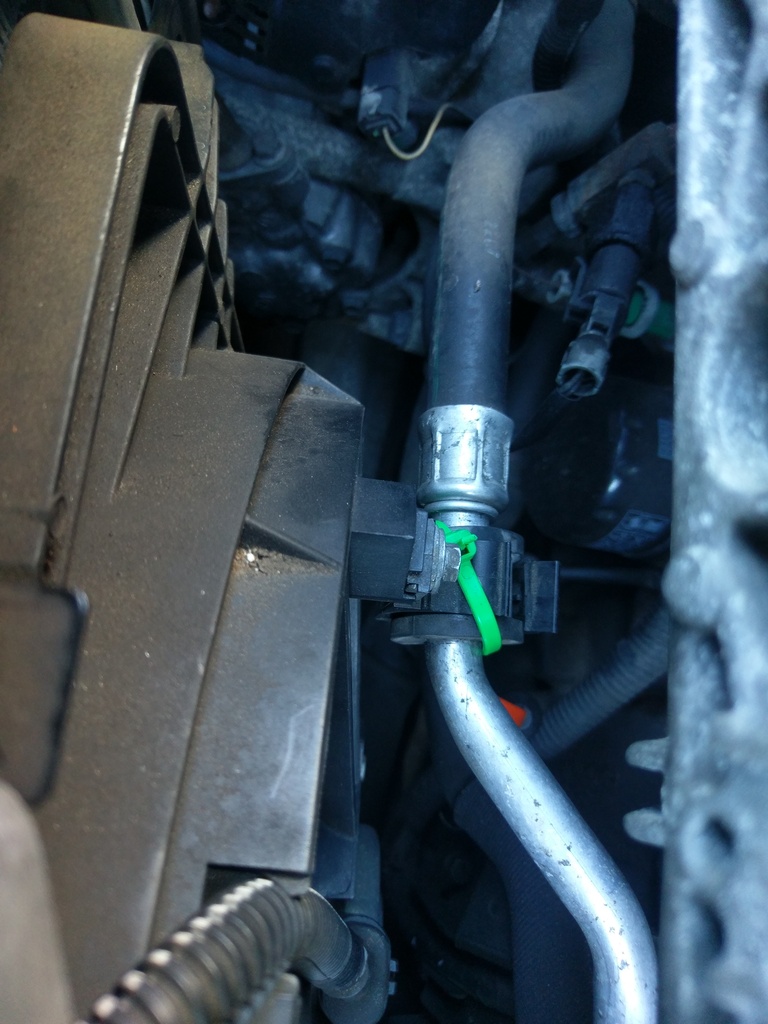 2. You may notice from the below picture that my grille is not secured... after much lurking I'm still not sure what the rights clips are to secure the grille to the chassis: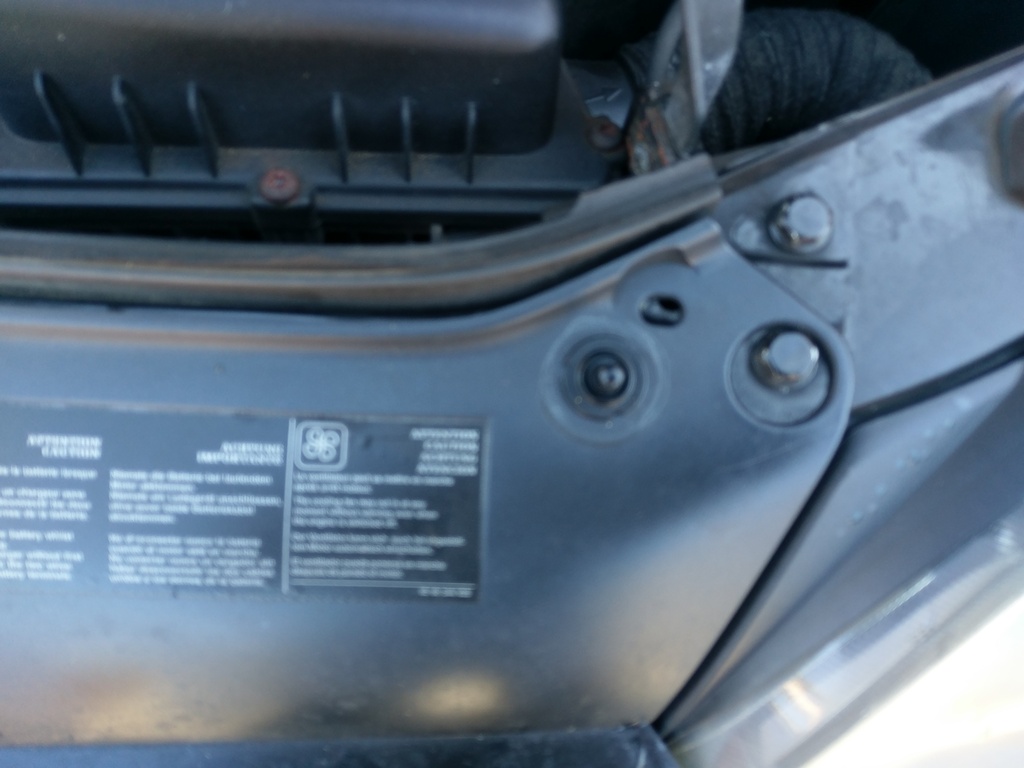 More to follow, in the meantime, happy Clio-ing