I thought that I'd start a build/progress thread for the car, rather than potentially posting small, incremental updates as and when. I'll try to keep everything updated, from maintenance and experiences, to mods past, present and any future plans.
So. Here we go.
I've owned the car from new and it was ordered by complete chance as it happened. I visited my then local Renaultsport specialist (Warrington, Cheshire) for some parts for my 182 (I'll dig out some pics sometime) and at the time, the dealership had a red 200 Raider on display in the showroom. Instantly I was interested and kind of fell for it there and then and was back within a week to place my order.
I came back a week later to start the process and pick my options, but before then I wanted to drive a demo. As the Raider was on display, they let me take the Sales Manager's regular 200... which happened to be Ultra Red. :sunglasses: I had been thinking about the Raider and being a big detailing nerd, I was worried about not being able to geek out properly on a matte finish and since I couldn't order any of the Renault ID colours (my car was one of the last factory orders) I went with Ultra Red.
I went a bit mental on the options list, so the car has every option bar rear park sensors, as they ruin the look of the bumper. Everything else was ticked. We agreed a price, I sold my 182 and my Twingo 133 which I had at the time as a daily.
The car arrived at the docks where my mate happened to work in April 2012, so he snapped it at the import centre for me :sunglasses: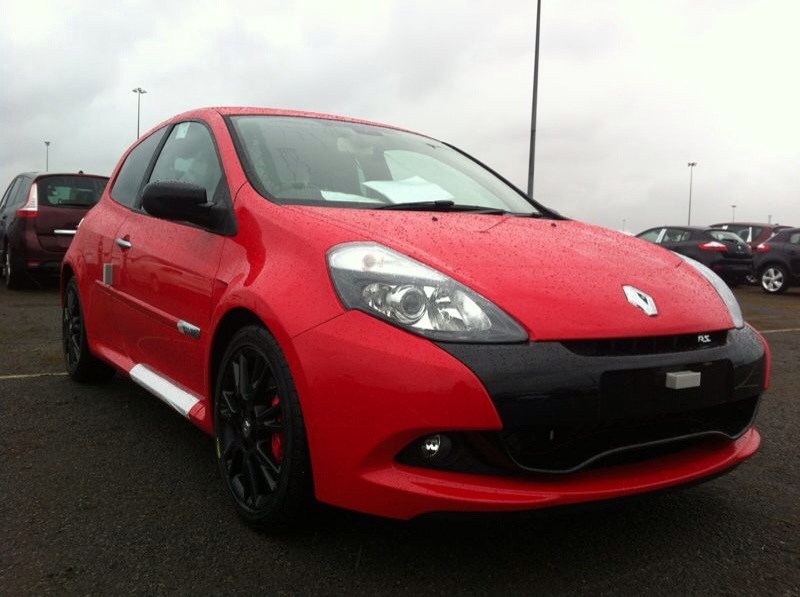 I then took delivery of it on May 1st 2012. I took a few days holiday, plus the weekend and did a full new car prep/detail on the car. Removing all abrasions/QA sanding marks etc. It was flawless.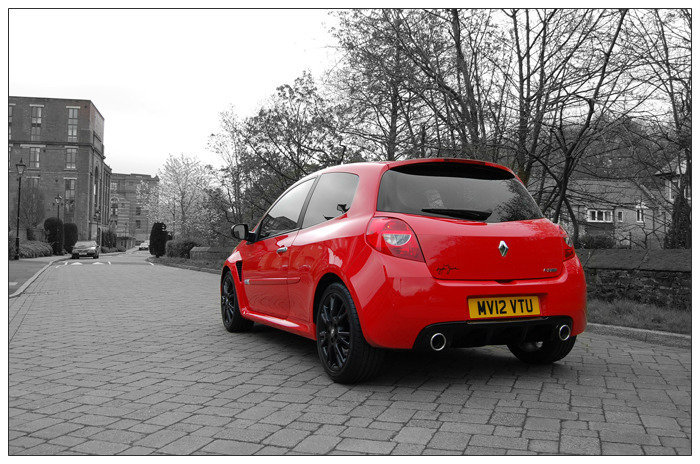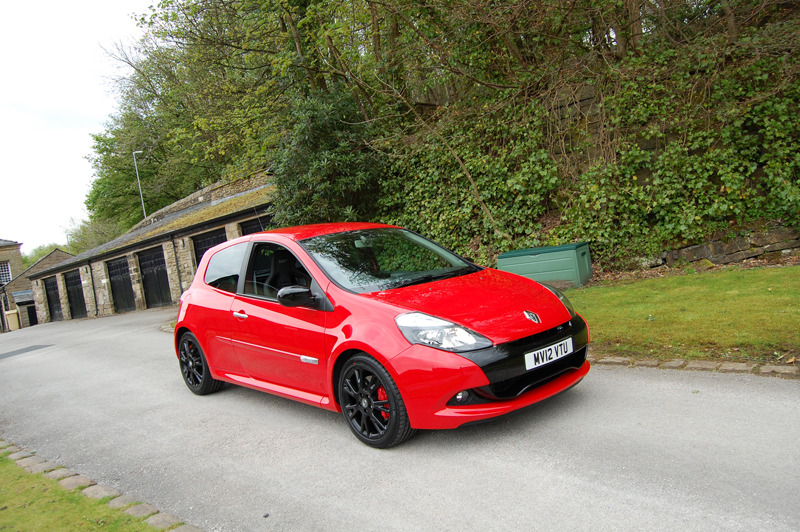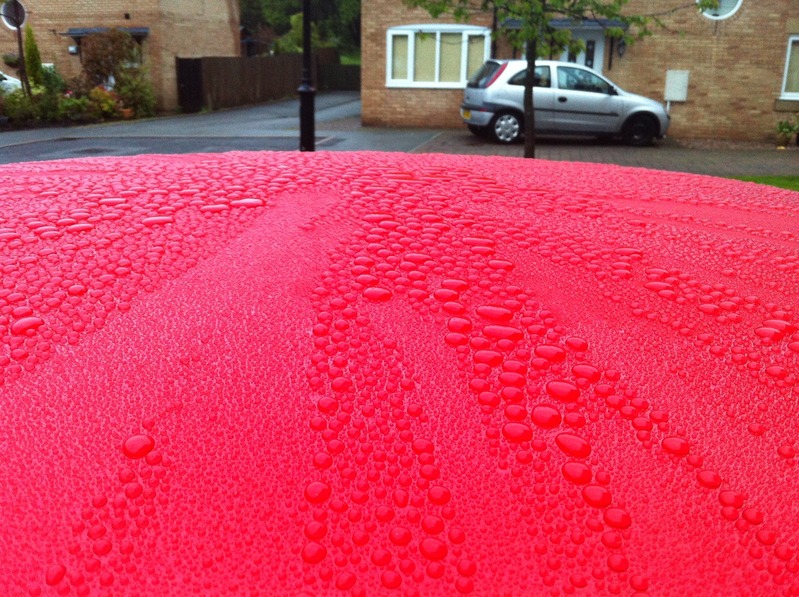 I then swapped the horrible grey centre caps for matching black ones, purchased from a CS member.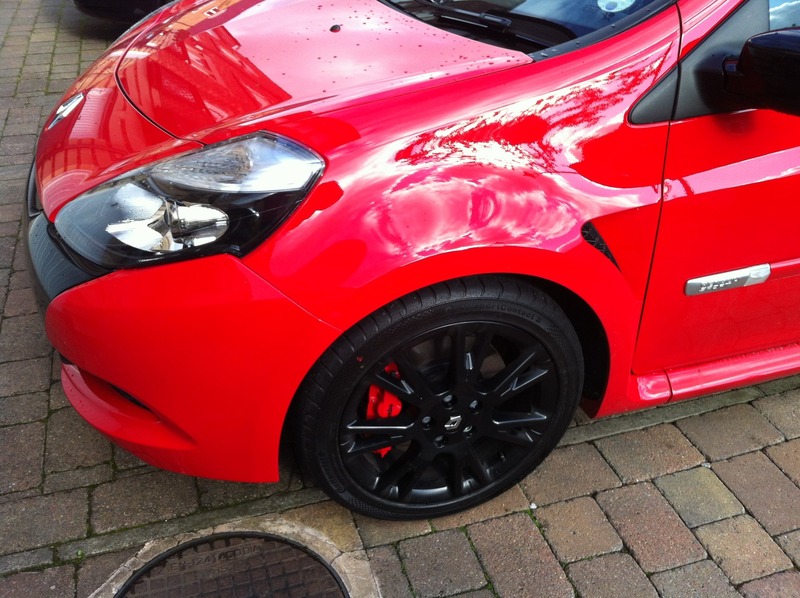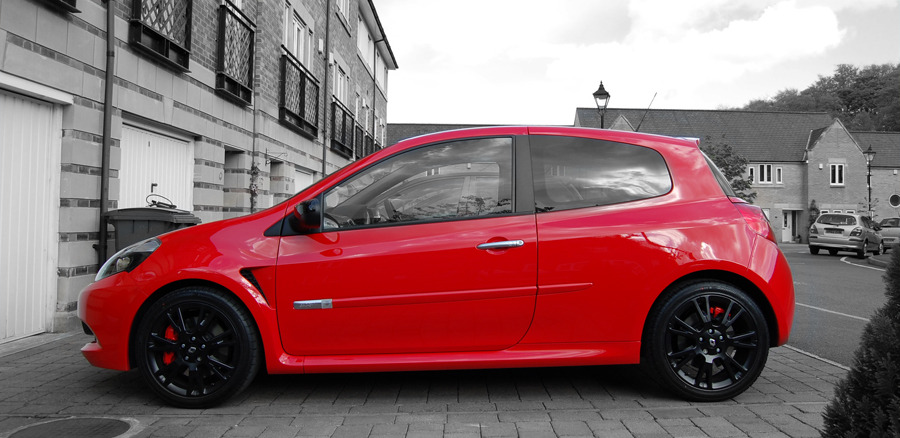 ...and detailed it further. :hearteyes: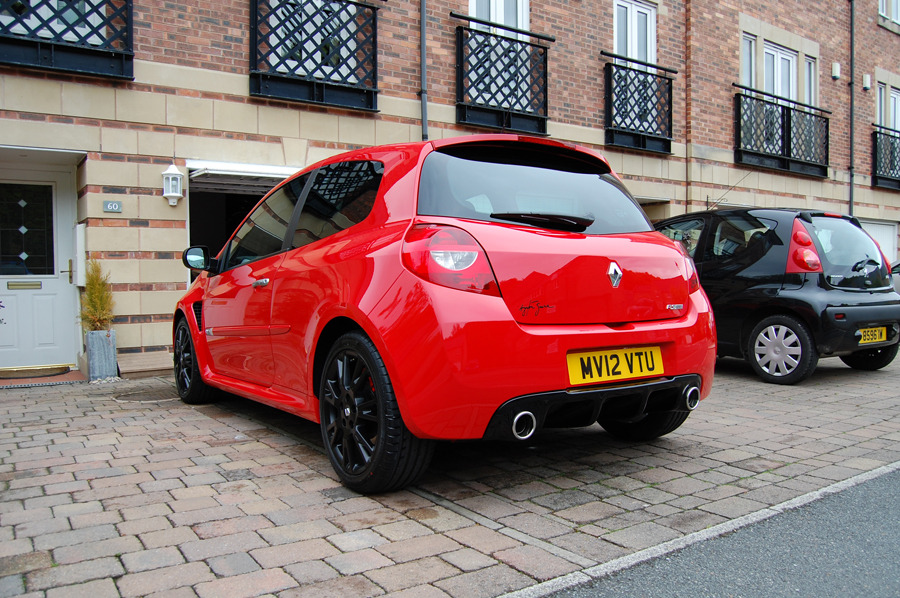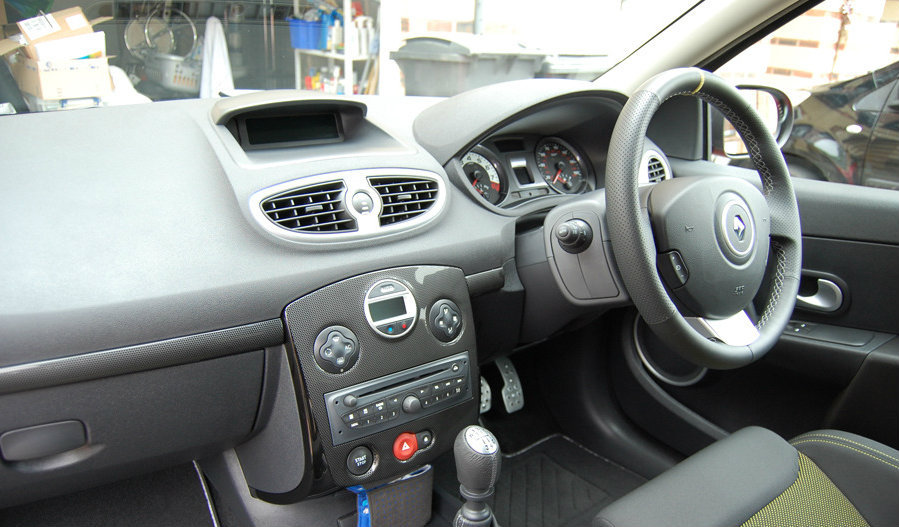 I then ordered some goodies. H&R 25mm hubcentric spacers, along with H&R 30/40 springs.
Spacers on:
Springs and spacers on: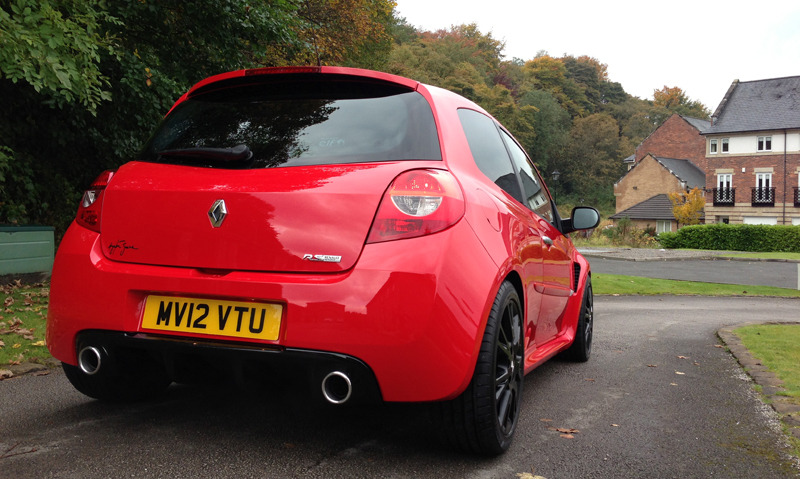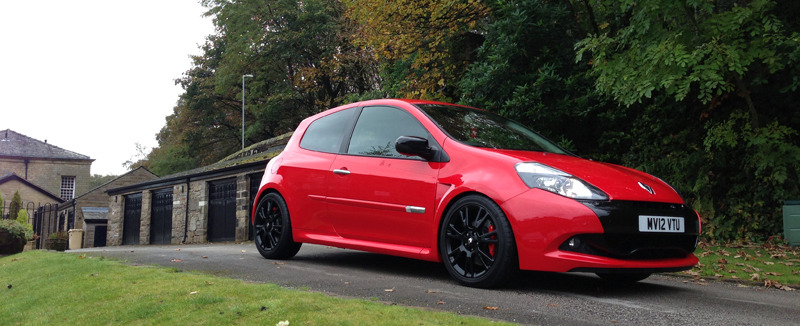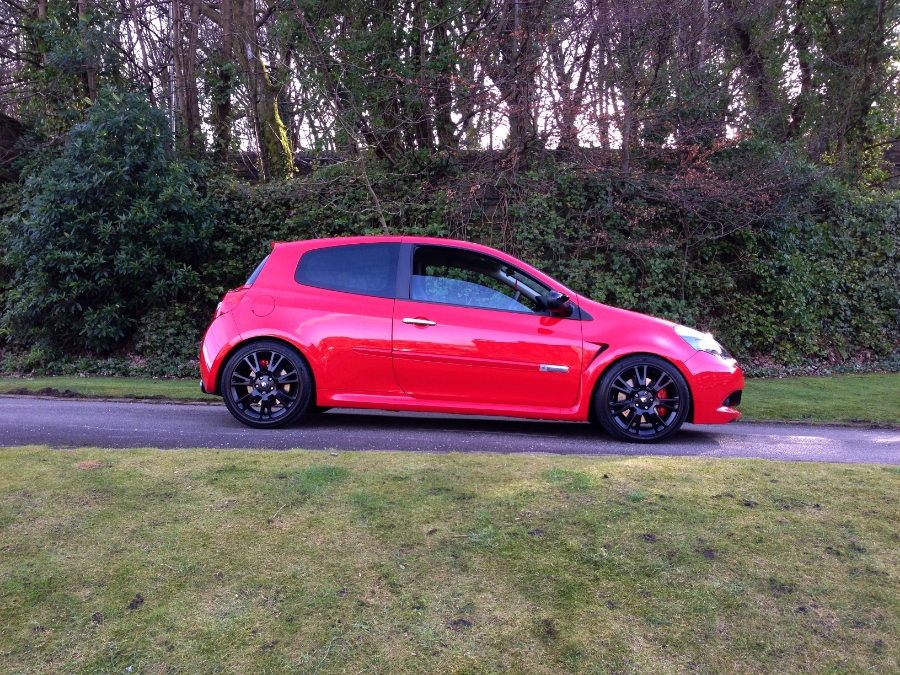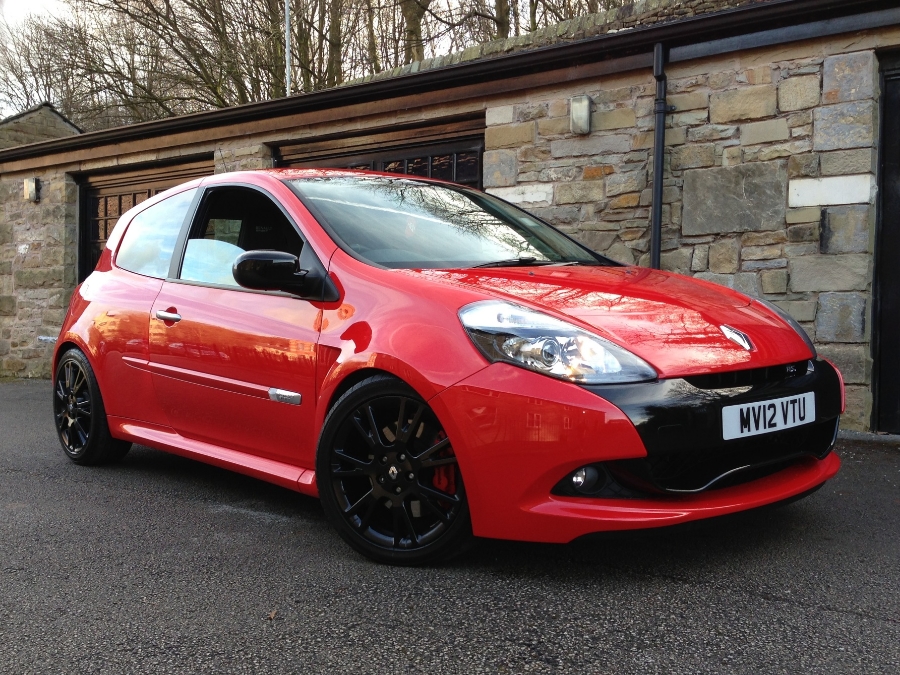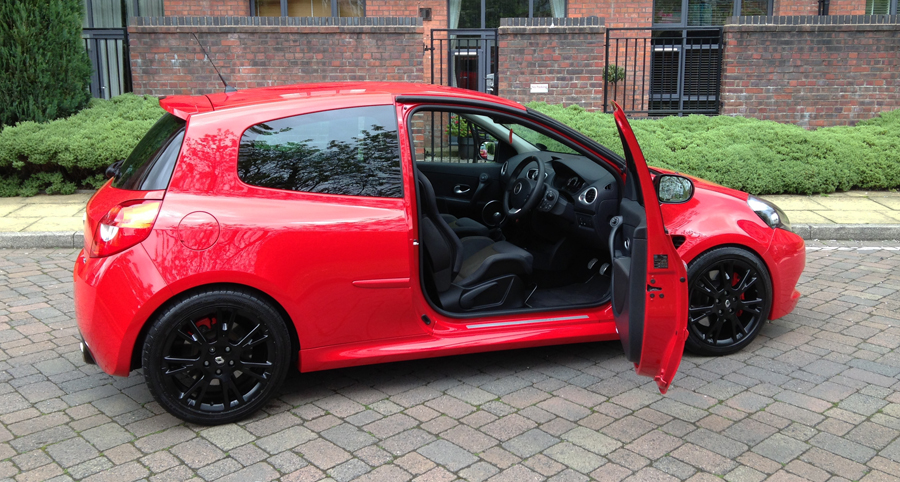 It stayed like this from 2012 to 2016. I was really happy with it.
It did Le Mans, Euro road trips, meetings and events and then in 2015/2016, I went to the Nurburgring...
It was here that I realised what I wanted to do with the car, and the direction I wanted to go with it once it was outside of the manufacturer's warranty in May 2016.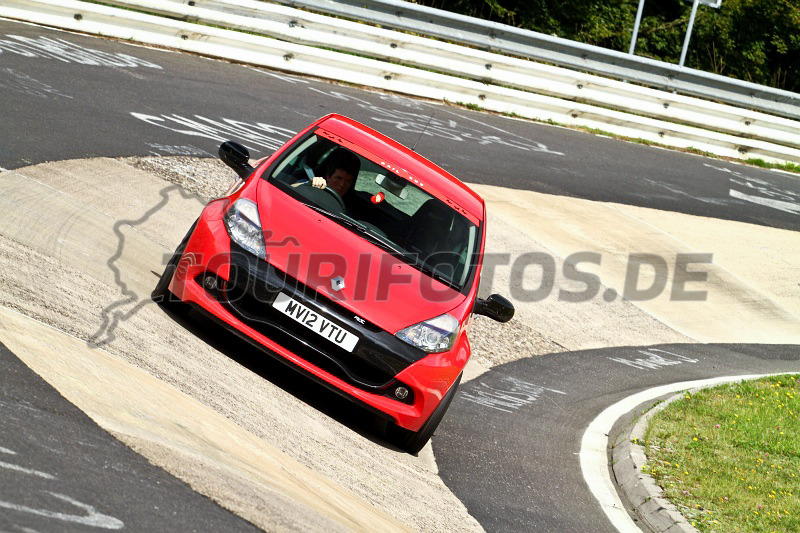 Luigi and I getting laps in.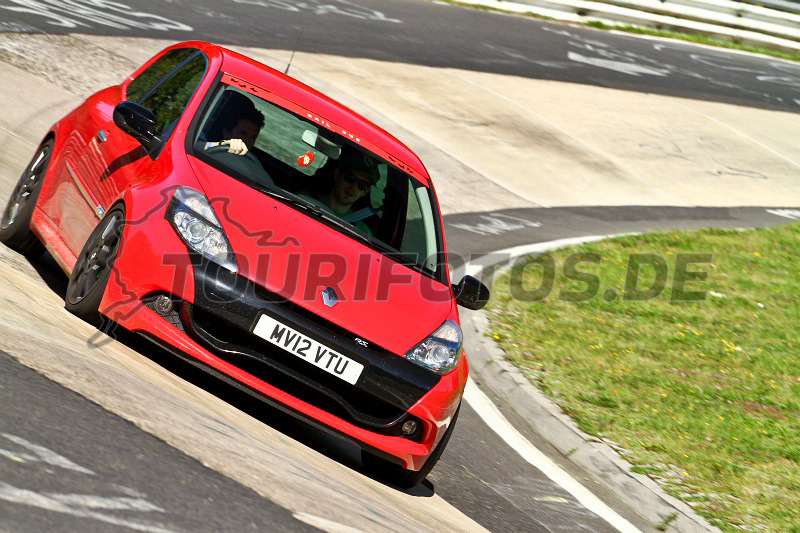 After returning from Germany (where the slave cylinder let go on the way home 😂) I started to make a few changes to the car, ready for 2017, the Nurburgring and track days. Eventually retiring the car to a weekend toy.
I stripped the rear seats out, removed the bench and fitted a sunstrip, with the goal to fitting buckets and a cage. I also ordered some more track-focused rubber, in the shape of Advan AD08Rs, along with additional bracing front and rear on the underside.
The suspension was also due for a refresh, so a new set of 200 Cup-spec dampers were ordered, along with a new set of H&R 30/40 springs. I've yet to find a better combination for UK roads, in either coilover or OE setup. Bilstein's B14 kit would probably be closest but I'm totally happy with the tweaked OE setup for my use for now. I also had a local exhaust centre delete the resonator/centre silencer, so it sounds a bit more like a rowdy hot hatch should do.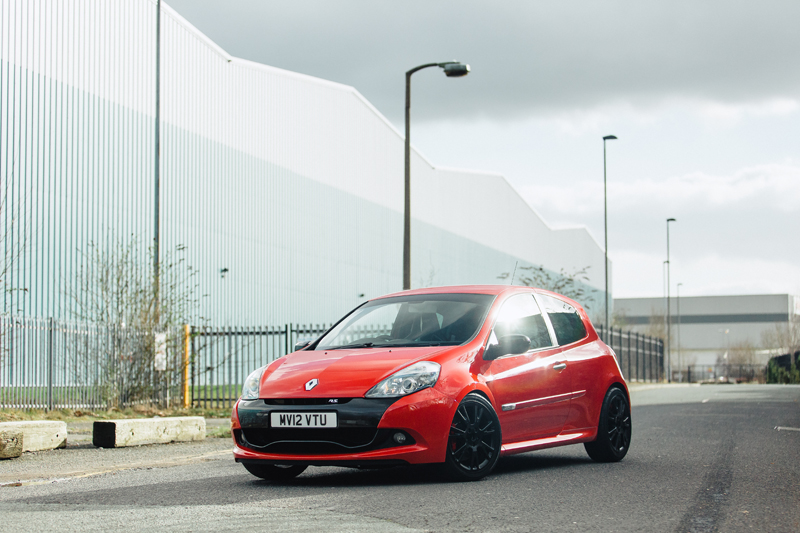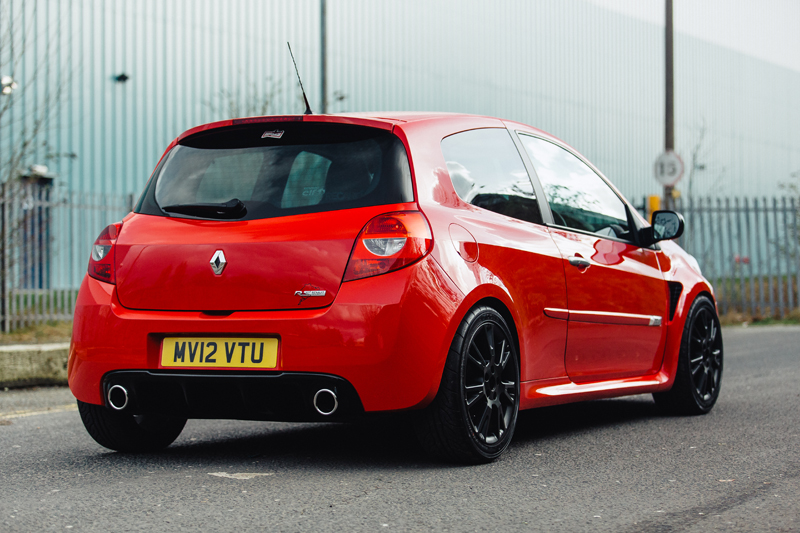 So, what's next?
I've just ordered the following parts, which should make things a lot more serious:
2x Corbeau Clubsport fixed buckets in black
Dark grey Alcantara steering wheel with red stitching and red centre marker
Dark grey Alcantara gearknob and gear gaiter with red stitching (all from Royal)
Sparco fixed subframes.
I also have a rear interior strut tower brace that I've had painted Ultra Red.
Removal of the rear seat belts and mounting points.
Future plans for 2017:
Safety Devices/Mark Fish rear cage. Powder coated Ultra Red
Some form of front splitter. All the ones I've seen look too delicate for track use
Battery relocation to make way for...
Aftermarket airbox
Then who knows! My long term plans are to keep it as a weekend toy, eventually fit cams, ITBs and go down the hardcore NA route. Turbos aren't my thing at all; I like revs.
Most important of all though is that I enjoy the car more. On track and on the road. I'll try and keep it simple.
Comments, suggestions, links etc all appreciated.
Chris