Does anyone have PMS engine/gearbox mounts on a 182.
They say it is a complete set: engine suspended mount, gearbox suspended mount and gearbox lower rear mount/dogbone.
However there doesn't appear to be a replacement for this mount on the lower front of the gearbox, photo taken from nearside wheelarch.
Am I missing a mount, do I leave this old one in??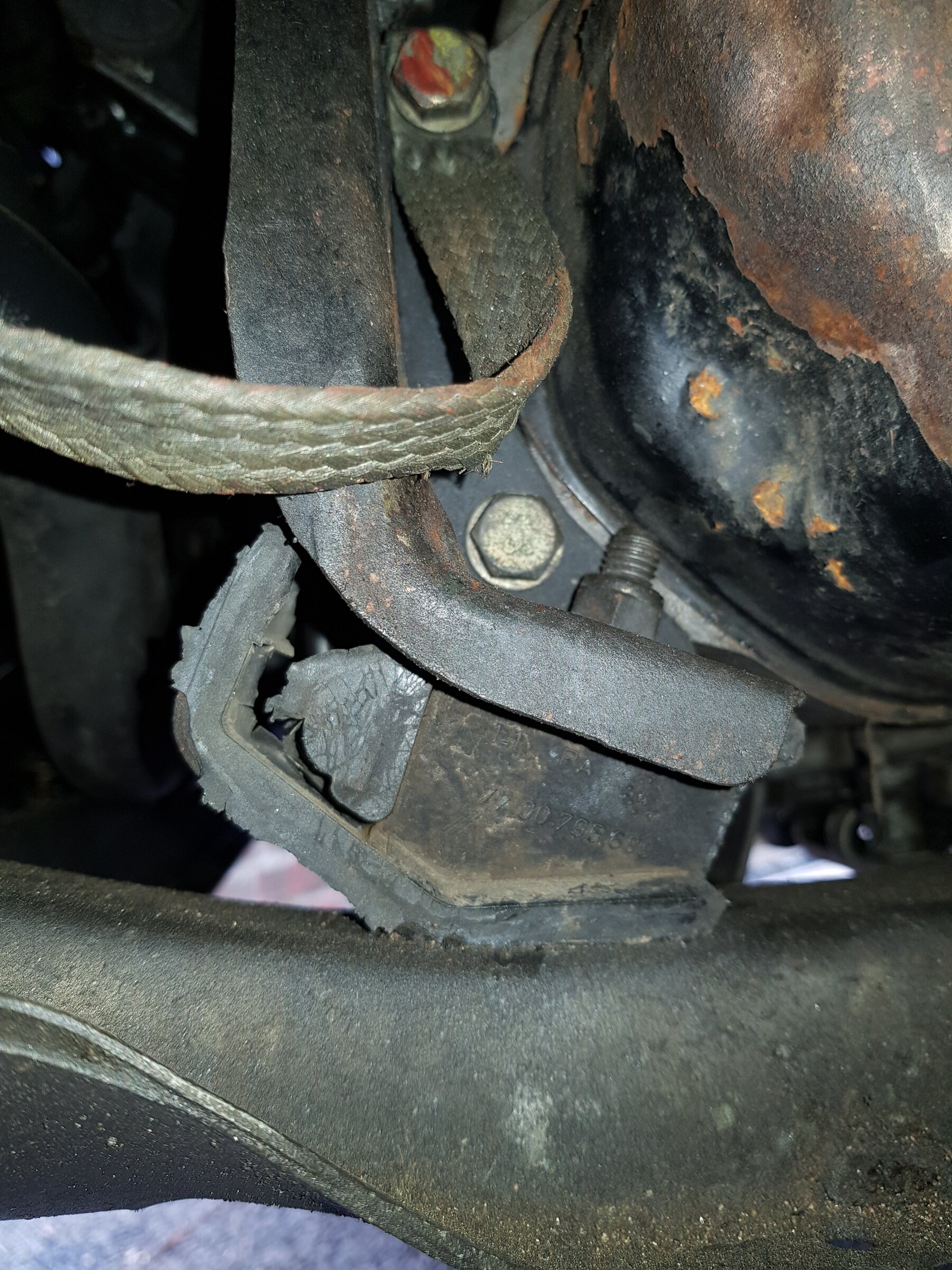 Many thanks