After owning the RedRep for 2 years I found I could get insured on a 197 for £500 more than I was paying on the 1.4, so I started doing research and looking around.
I decided I wanted an R27 as they introduced the cup chassis to the 197, and came standard with Recaros, which were a must for me after sitting in a demo 200.
After speaking to rbrocky on here, I found the desirable options were Climate control and Xenons with cornering lights.
Another must for me was to have either a cup spoiler or no spoiler, so a cup one could eventually be fitted :approve:
I found one in Leeds, so I stopped by on the way to Wigan from Sunderland to have a look. Had a test drive and loved it. Ended up leaving a deposit
The dealer let me go back to Sunderland and strip the RedRep down before trading it in. So it went from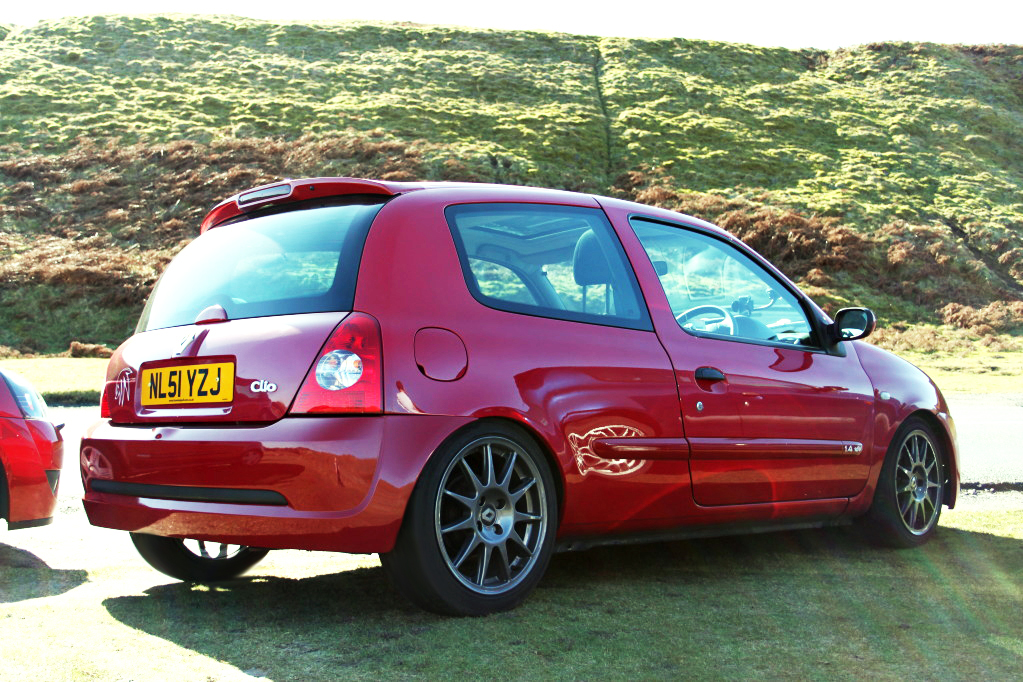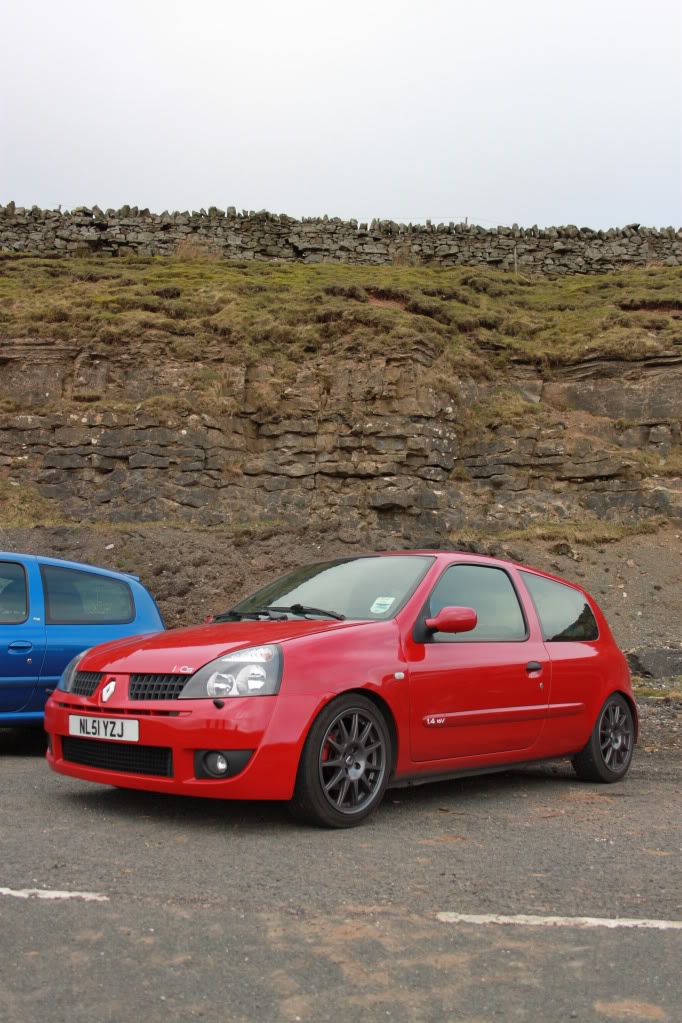 to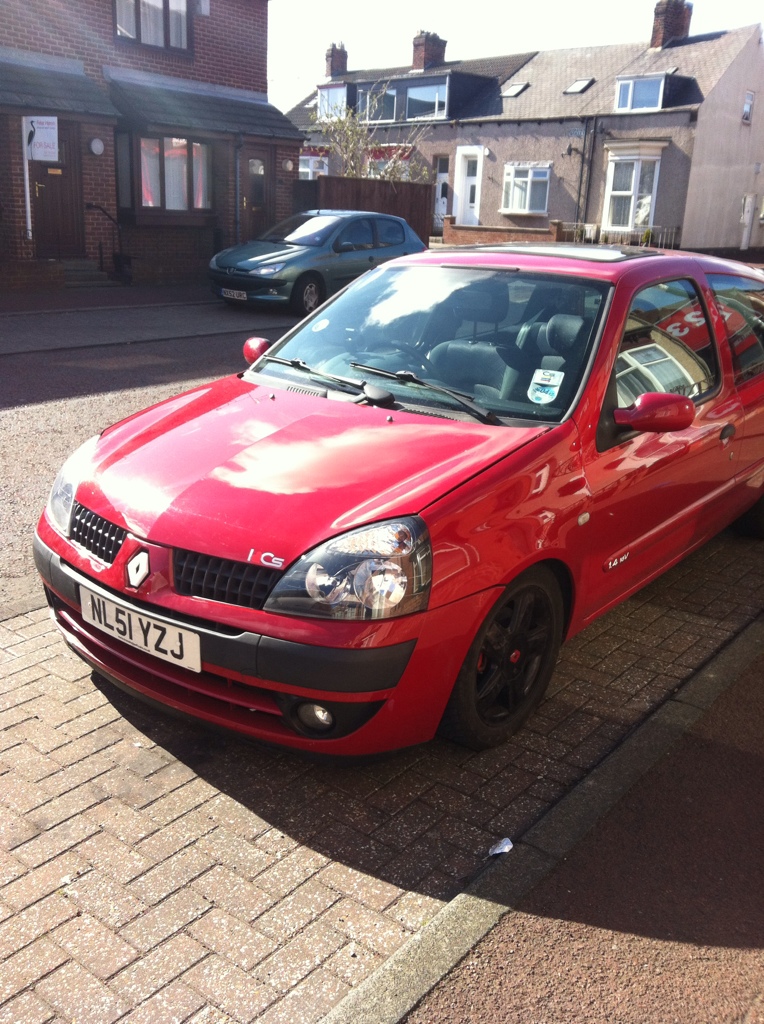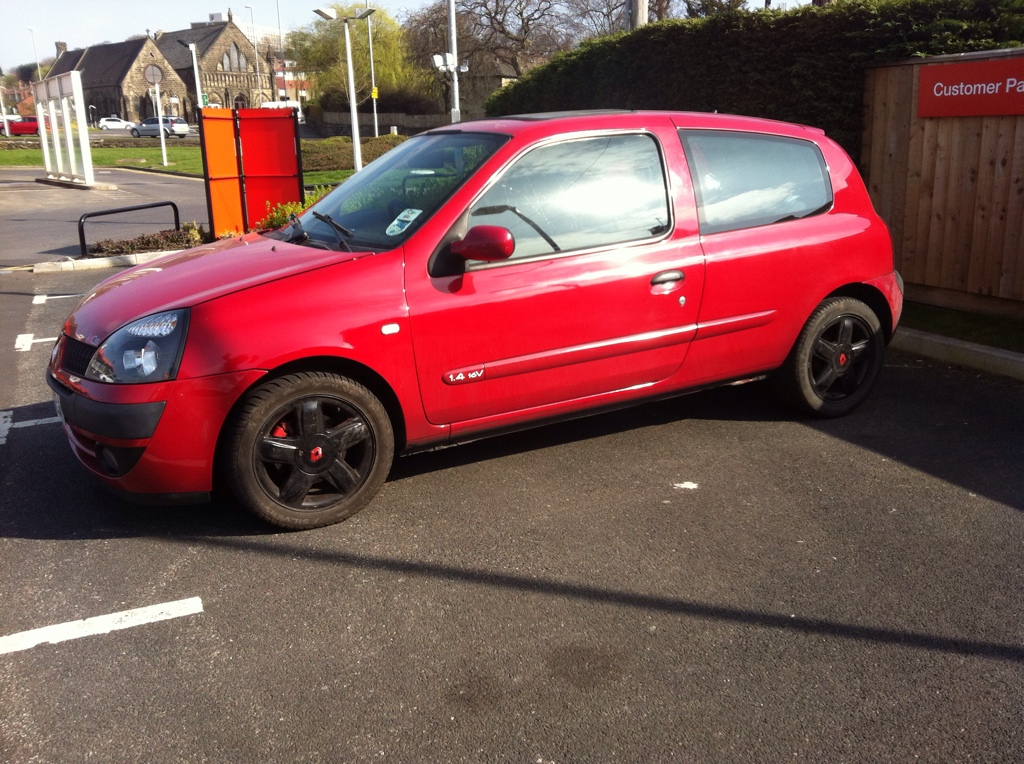 The spec was
1.4 16v dynamique
A/C
Raceland/Rokkor Coilovers
Anthracite Cup turinis
Cup spoiler from AndyRGs old capsicum turbo ph1
172 rear bumper
1*2 front bumper persuaded to fit non sport wings.
It was an awesome first car. It felt so weird on standard suspension after having the coilovers for the best part of two years.
On the day I went to pick up the R27 I saw a LY R27 in Sunderland, and another one on the motorway on my way home. Typical.
First pics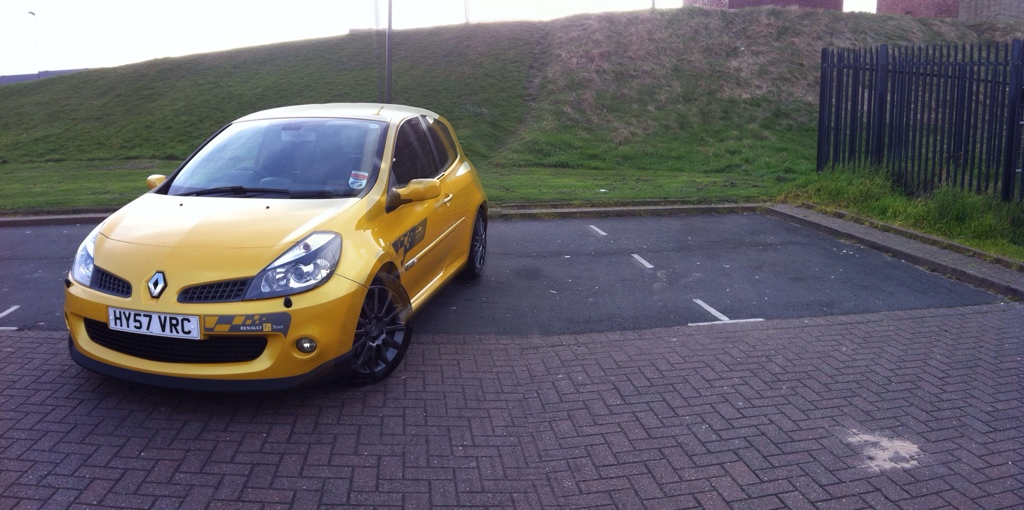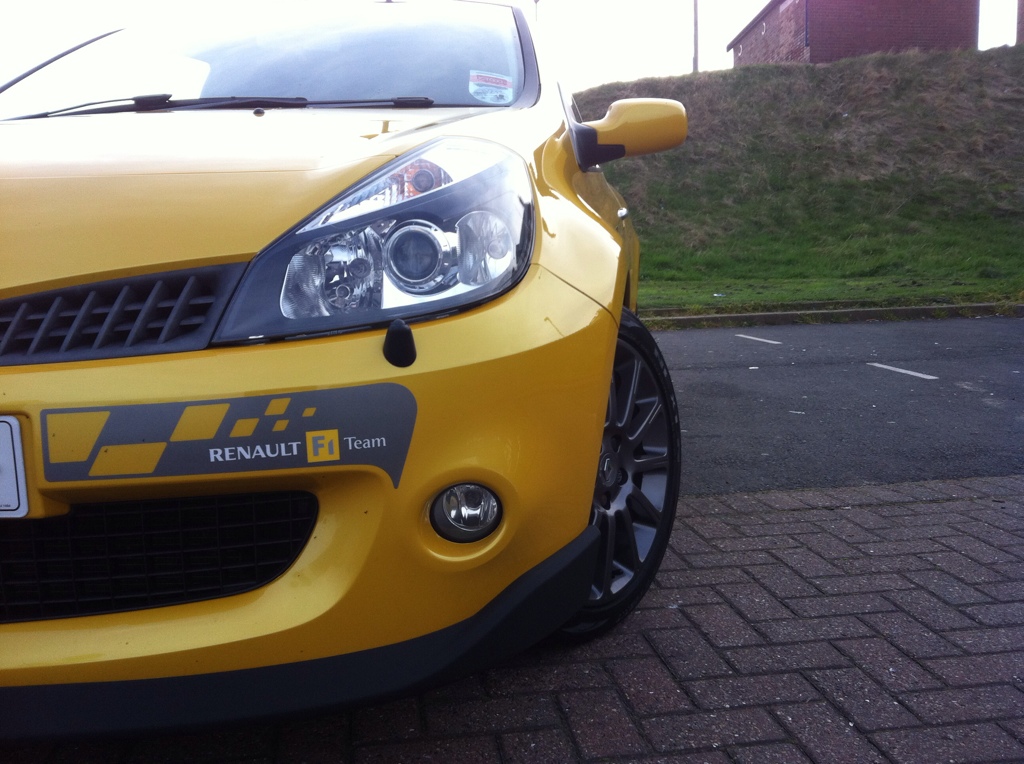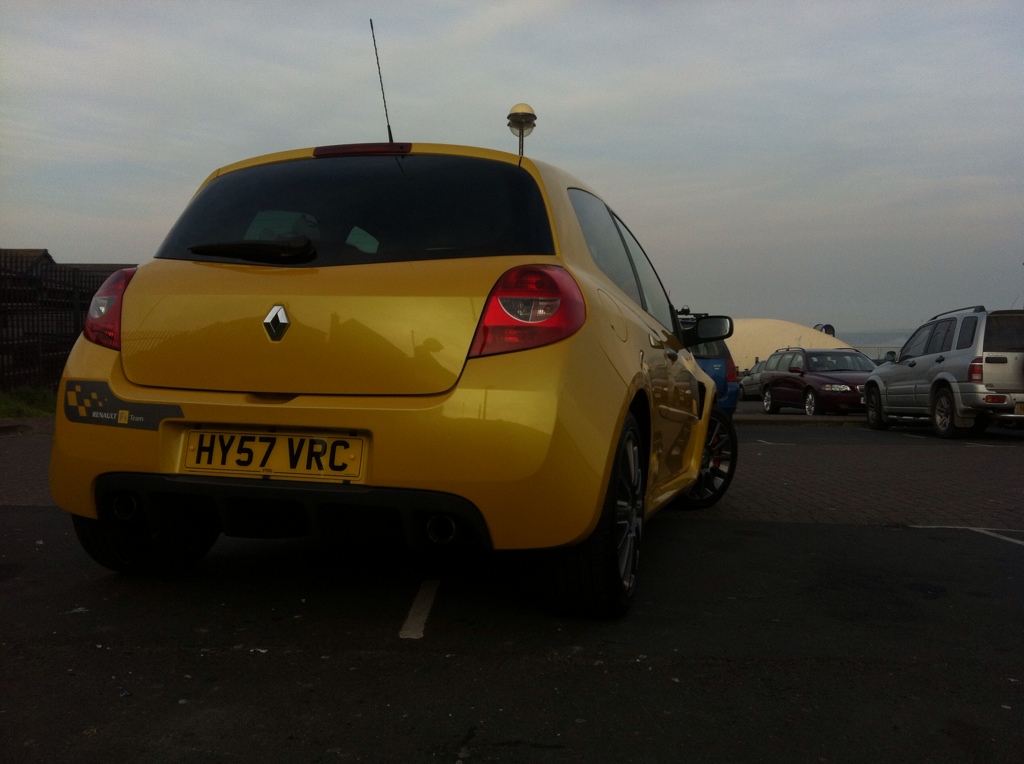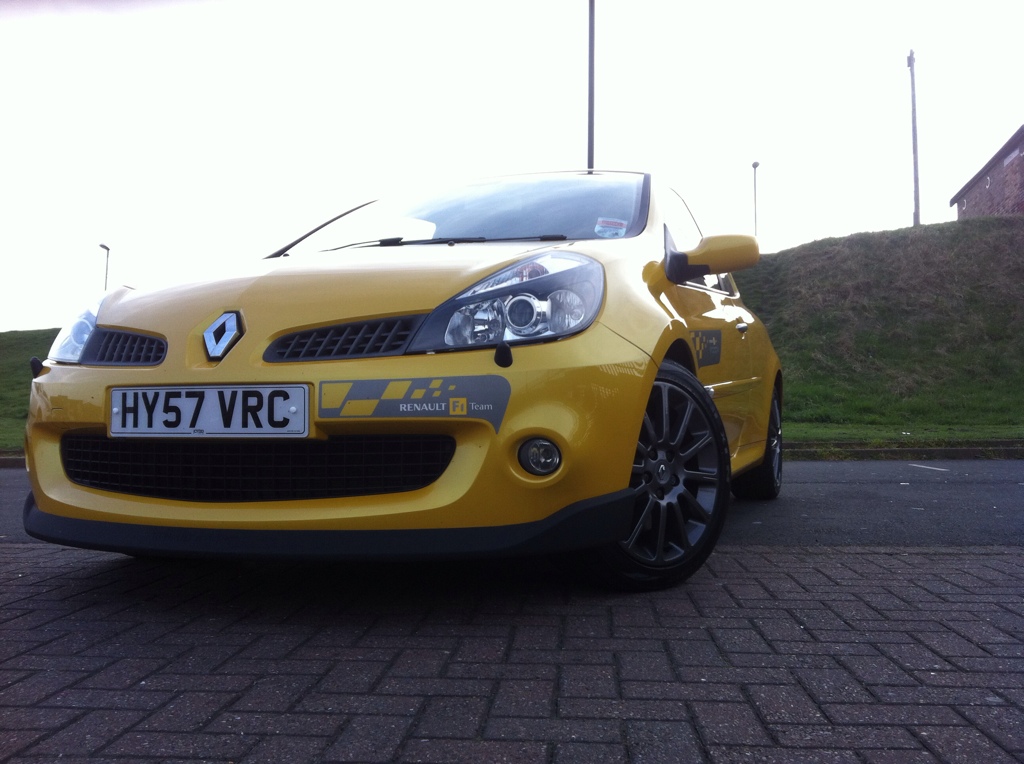 Spec is:-
Full r27 graphics
Recaros
Options:-
Xenons with cornering lights
Climate control
Auto lights and wipers
Renaultsport front splitter (no idea why it doesn't have the skirts)
Heated folding wing mirrors
Suspected KTR pro performance exhaust (still need to remove the diffuser to confirm this)
The RS splitter was very marmite, at first I was going to have it off and sell it on, but its really grown on me and now I fancy the RS skirts to go with it.
Plans are:-
Fit steering wheel trim
Colour code interior trim LY
Cup spoiler
H&R 30mm springs
H&R 25mm spacers
'Recaro R27 #177' decal on the passanger Recaro
Mods I want but I'm not in a rush to fit:-
RS Skirts
Speedlines in anthracite to match the Decals
200/Gloss black diffuser
Since it was due its belts, I got the dealer to change them before I picked the car up. But they wouldn't have the parts in till the next week. So I got them to agree to pay Paul at RStuning to change them. I'd much rather him tinker with it than the dealers anyway.
A week after I bought it, my work contract ended in Rolls Royce so I was moved to the companies work shop in Hawarden/Chester.
I moved to Wigan and commuted ~90 miles per day until my gf finished uni and we looked for a house closer to work. I put more miles on it in a few month than I was happy with
The cup chassis was more than bearable on the motorway and it was returning 36-40mpg on my commute.
For the first couple of months I owned it, nothing really happened, hence the late project thread. I just kept it very clean
http://www.cliosport.net/forum/showthread.php?636098-Clean-LY-R27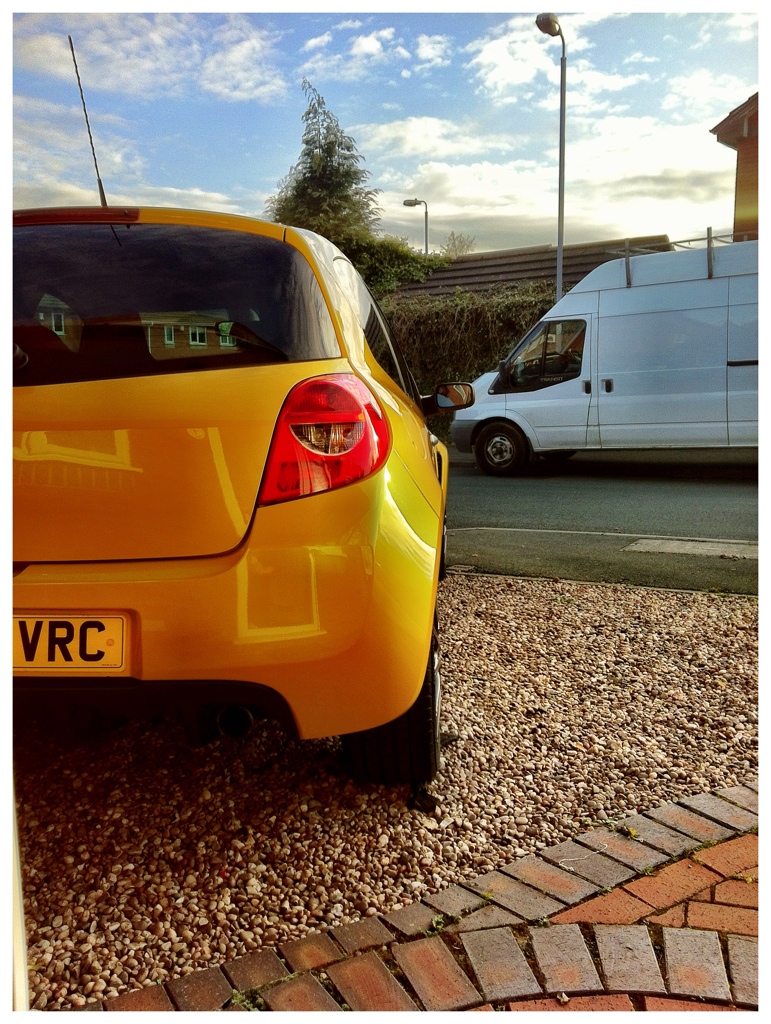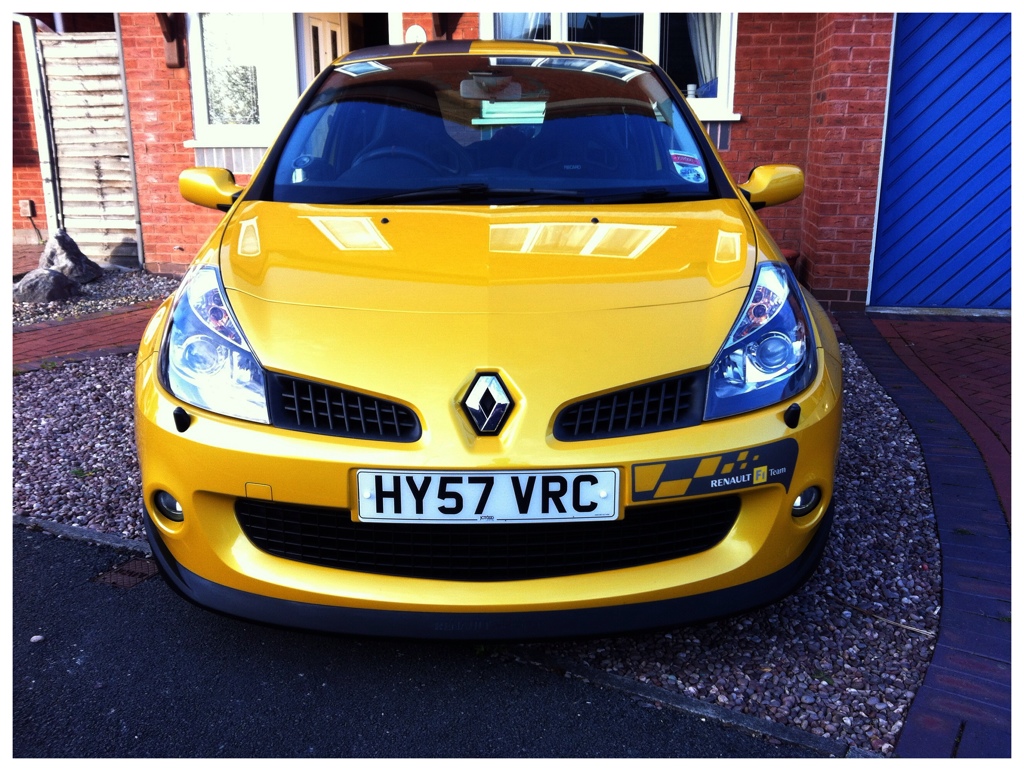 http://www.cliosport.net/forum/showthread.php?643164-more-liquid-yellow-whoring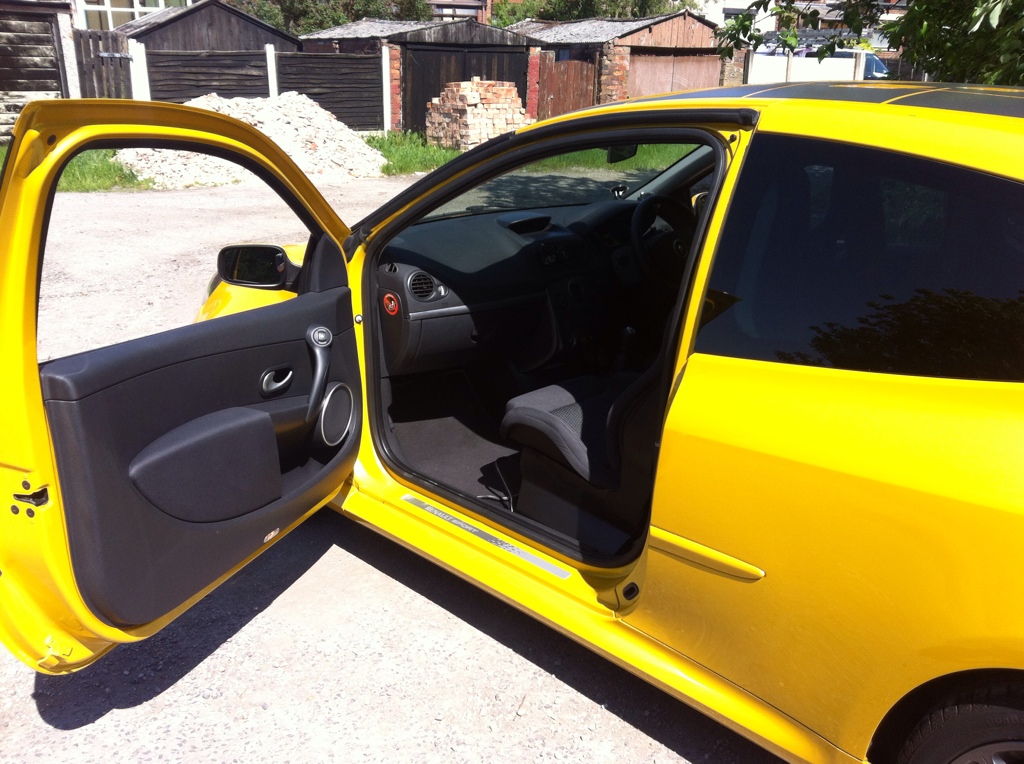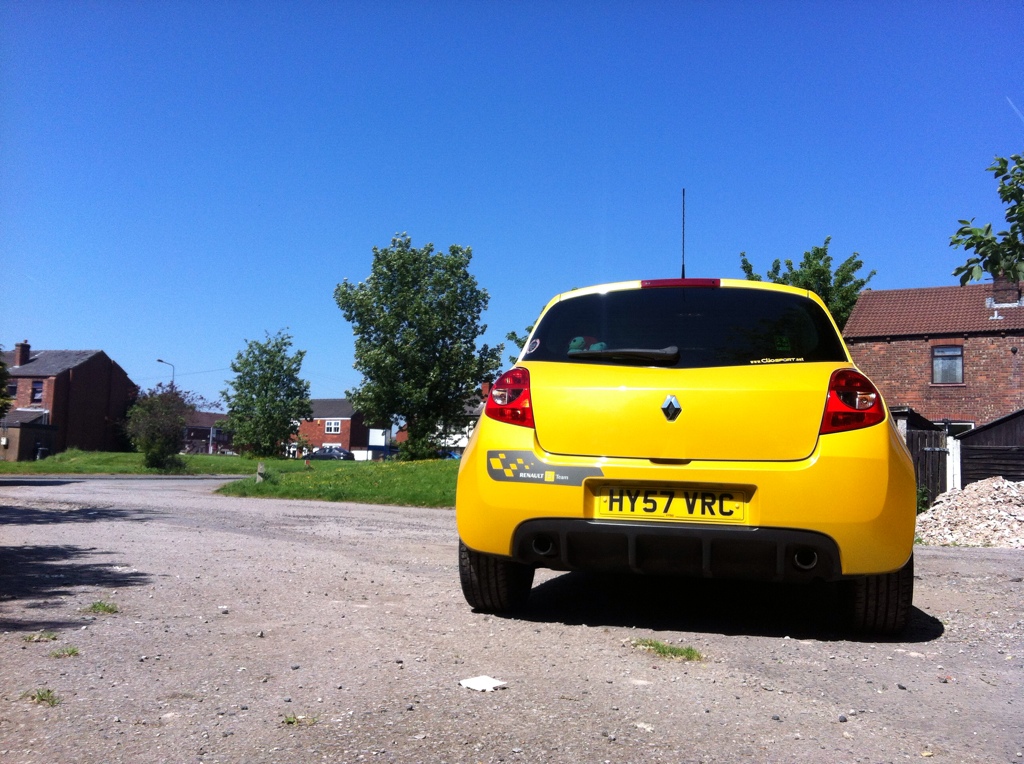 mmmmm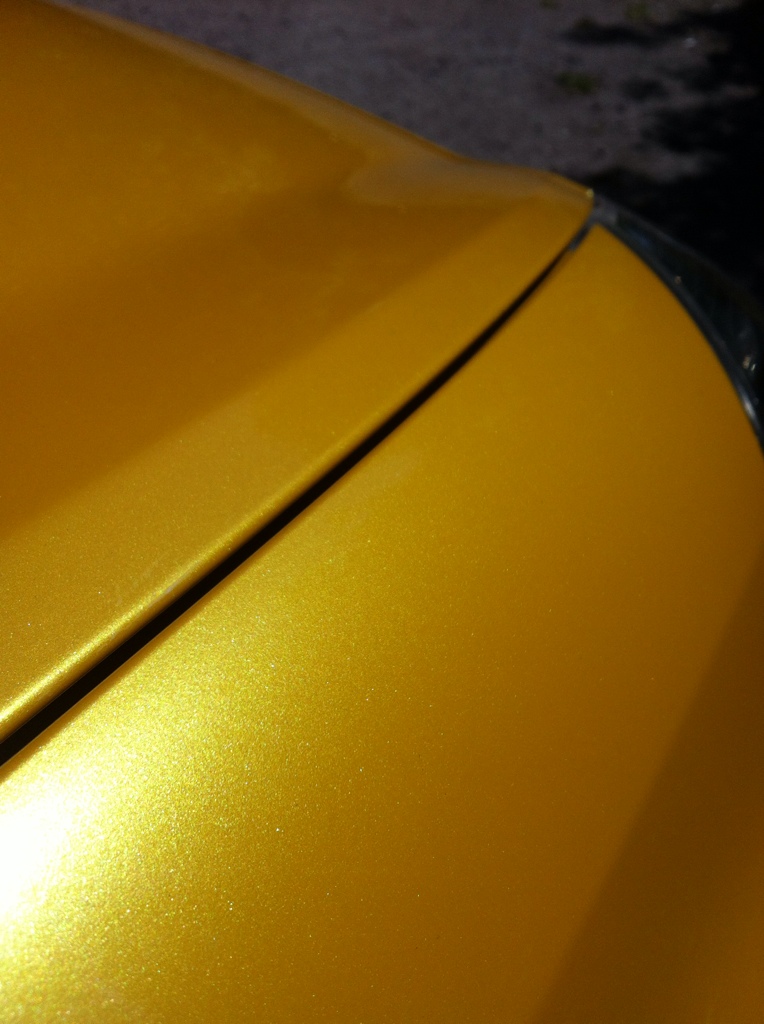 Spotted a LY 200 in Wigan, found the guy on 200.net and went for a drive, hes now M8TT on here
http://www.cliosport.net/forum/showthread.php?636303-LY-goodness-(its-a-little-pic-heavy)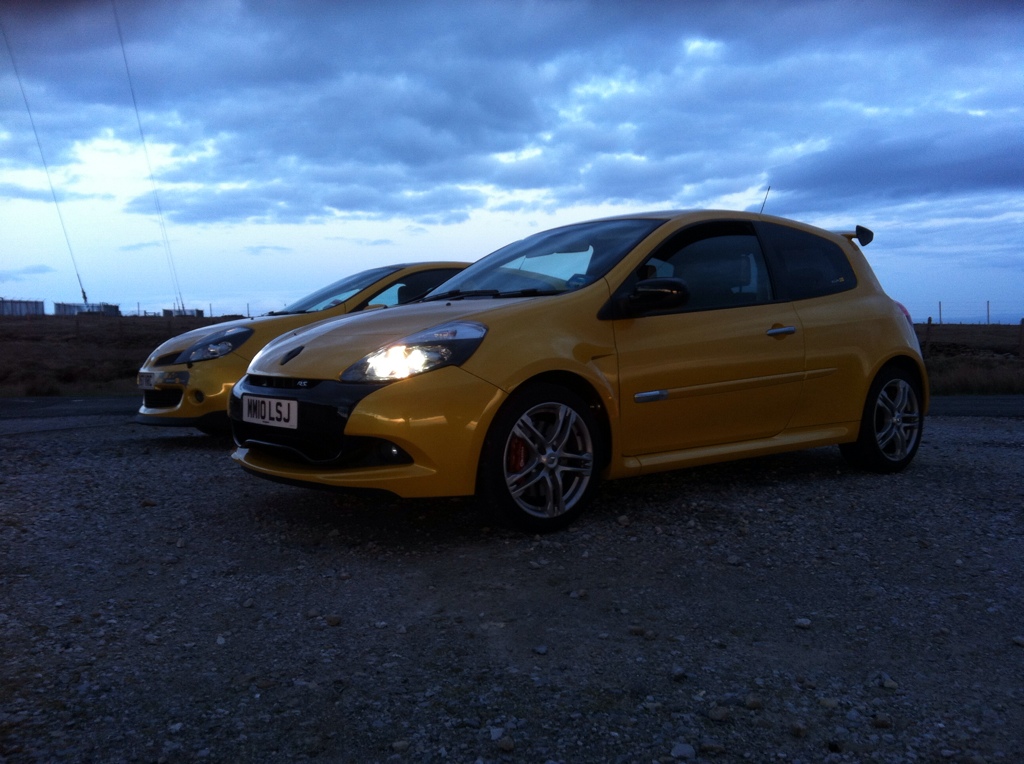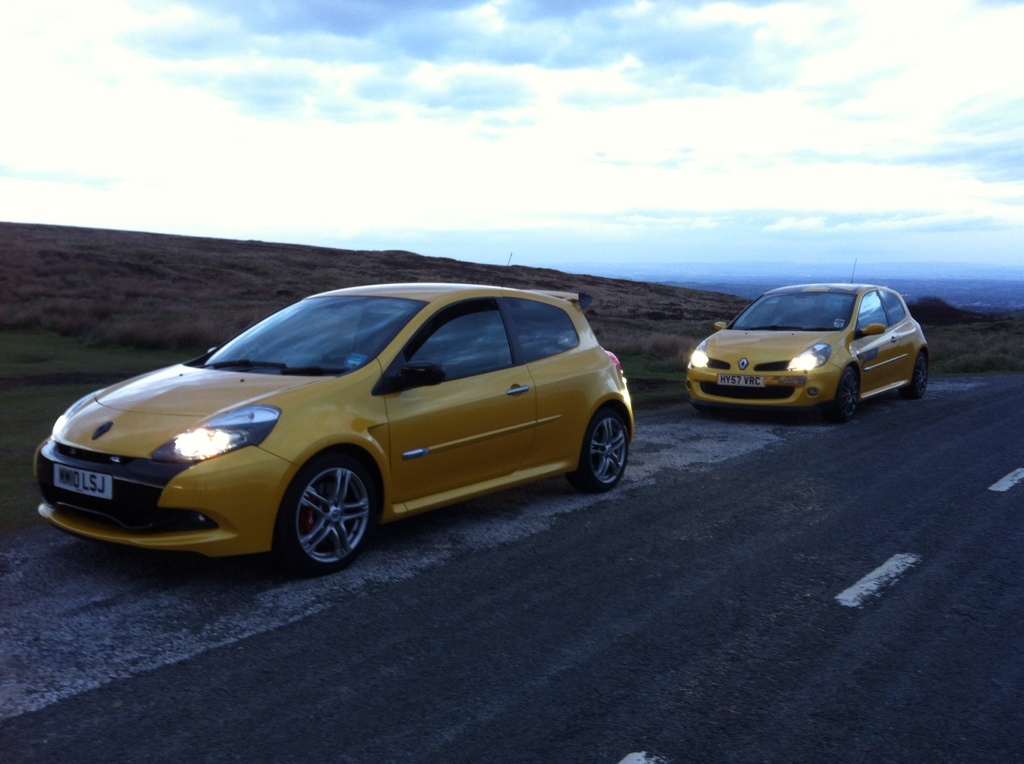 I ended up getting sick of having to faff around with the CD player when there was nothing on the radio so bought and fitted this
http://www.cliosport.net/forum/show...nput-fitting-and-centre-console-removal-guide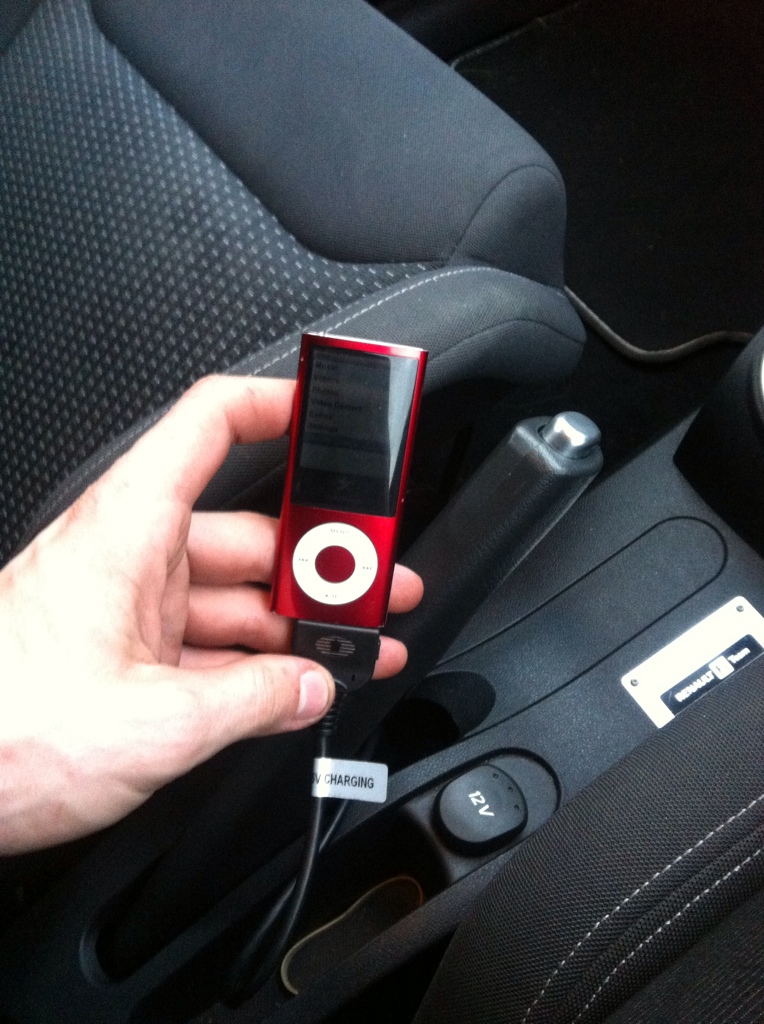 Met up with Rob (RDH) before he sold his 182, he loaned me some Autosol to clean my black exhaust tips
http://www.cliosport.net/forum/showthread.php?651315-LY-vs-Arctic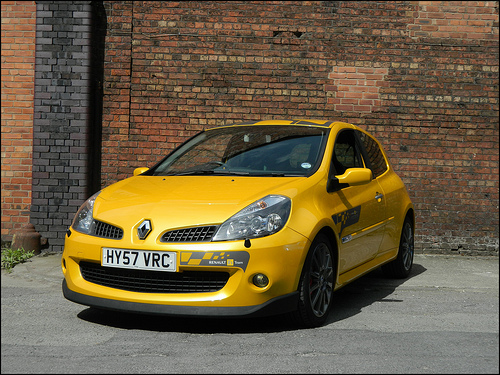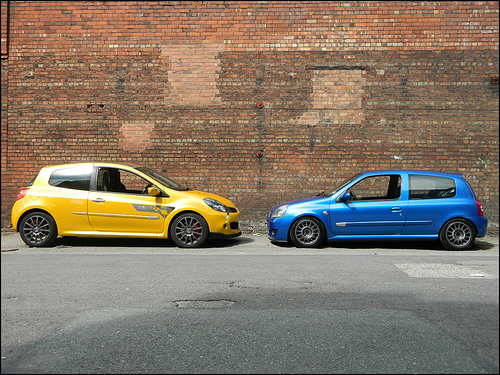 clean tips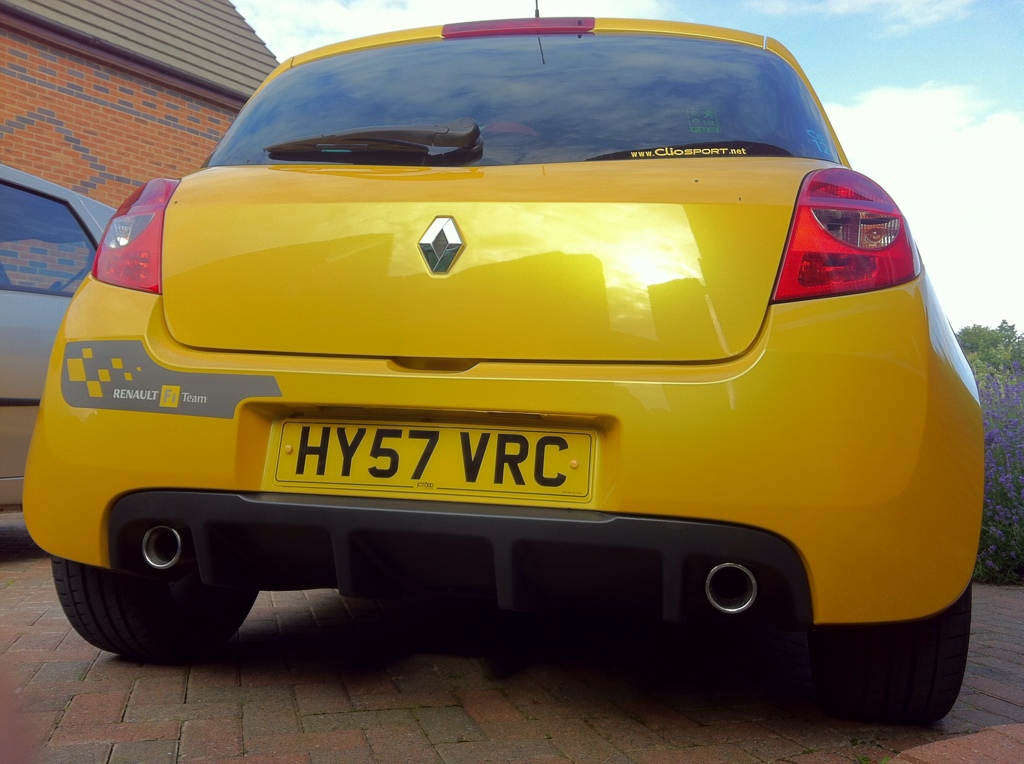 Typing this up, I've realised this things been driven more than anything
Been into wales a few times with the Chester lot
http://www.cliosport.net/forum/show...eet-Drive-Photo-s&highlight=North+wales+drive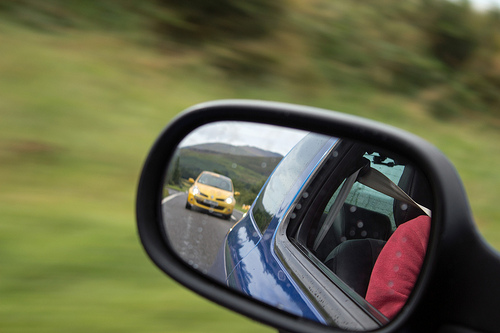 Me and Joe (xXHardingXx)
http://www.cliosport.net/forum/showthread.php?657750-Gay-Car-Drive-Out-(RB-LY-Content)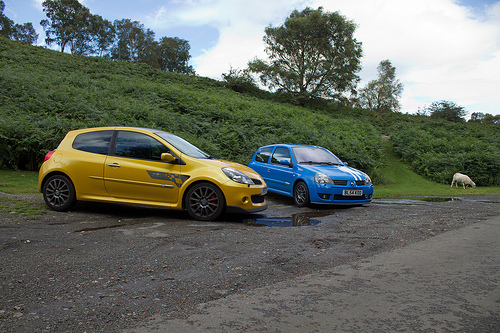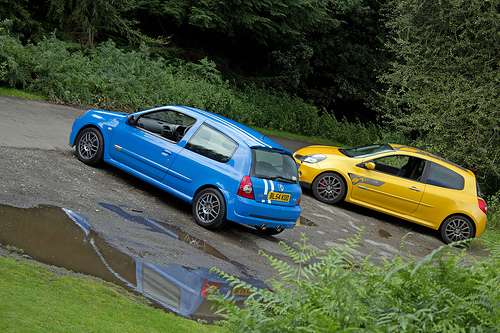 http://www.cliosport.net/forum/showthread.php?648951-Friday-Doughnuts&highlight=north+west

I've been to loads of Ashs meets
http://www.cliosport.net/forum/show...rth-West-Meet-18-10-2012&highlight=north+west
epic BBQ
http://www.cliosport.net/forum/show...-Shoots-BBQ-Photo-thread&highlight=north+west
At one of the meets, Christopher pointed out one of my number plate lights was out, upgrade time:
old v new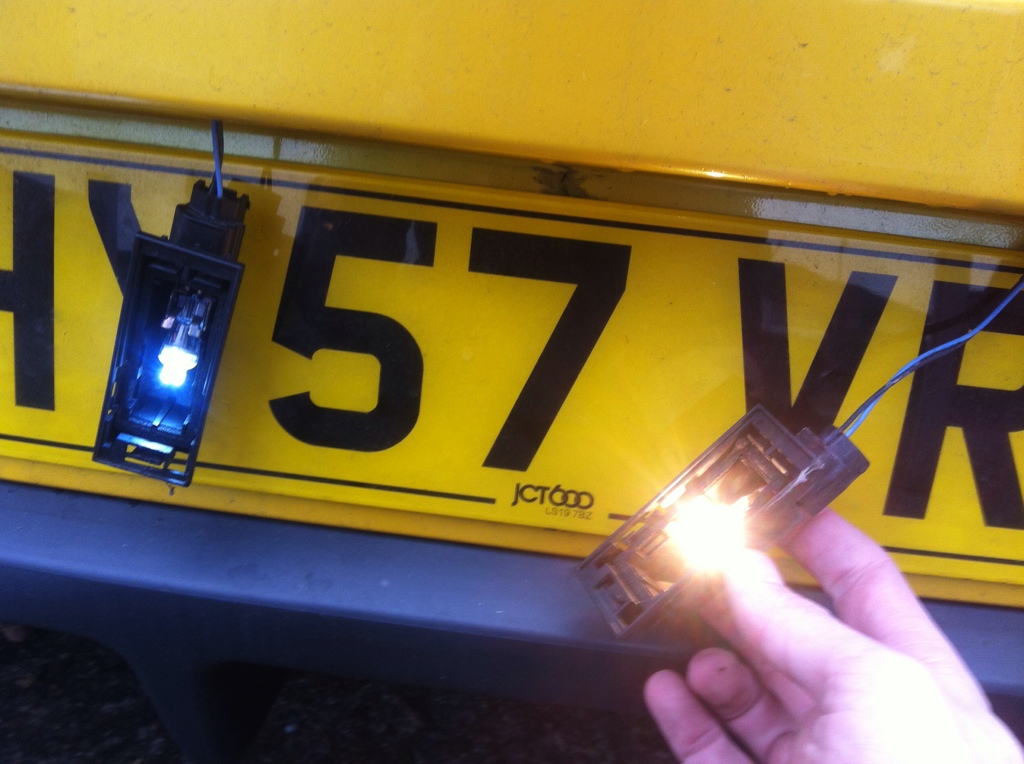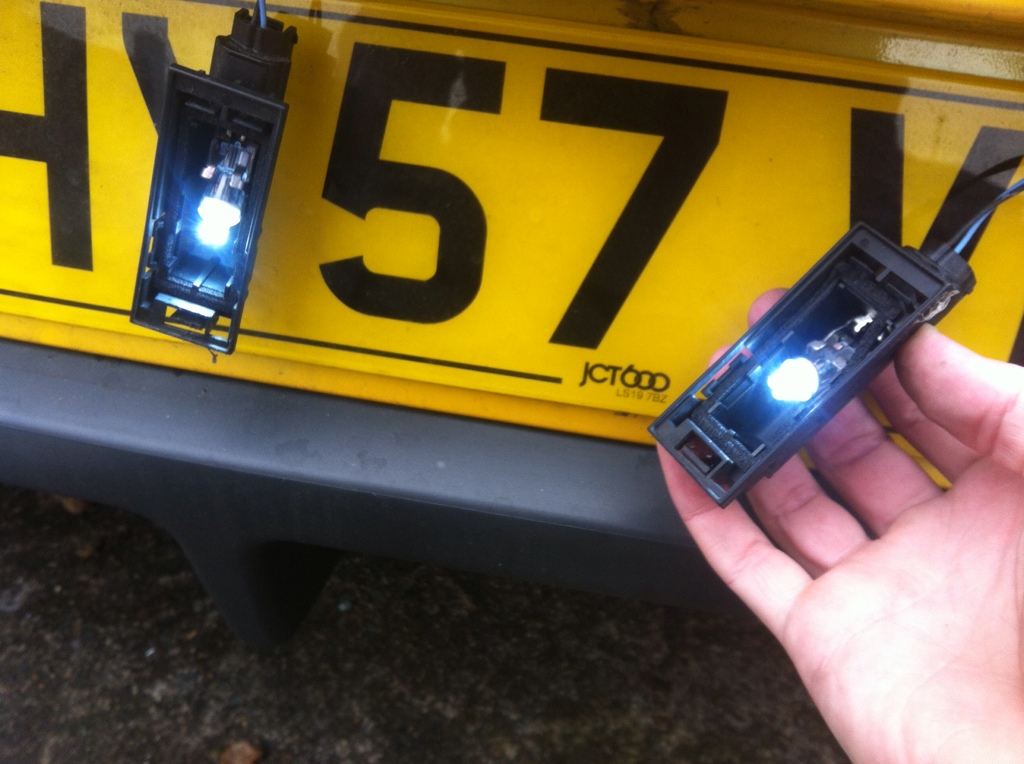 I was after Orange Crush for quite a while and MagpieV6 was selling some on here so I snapped it up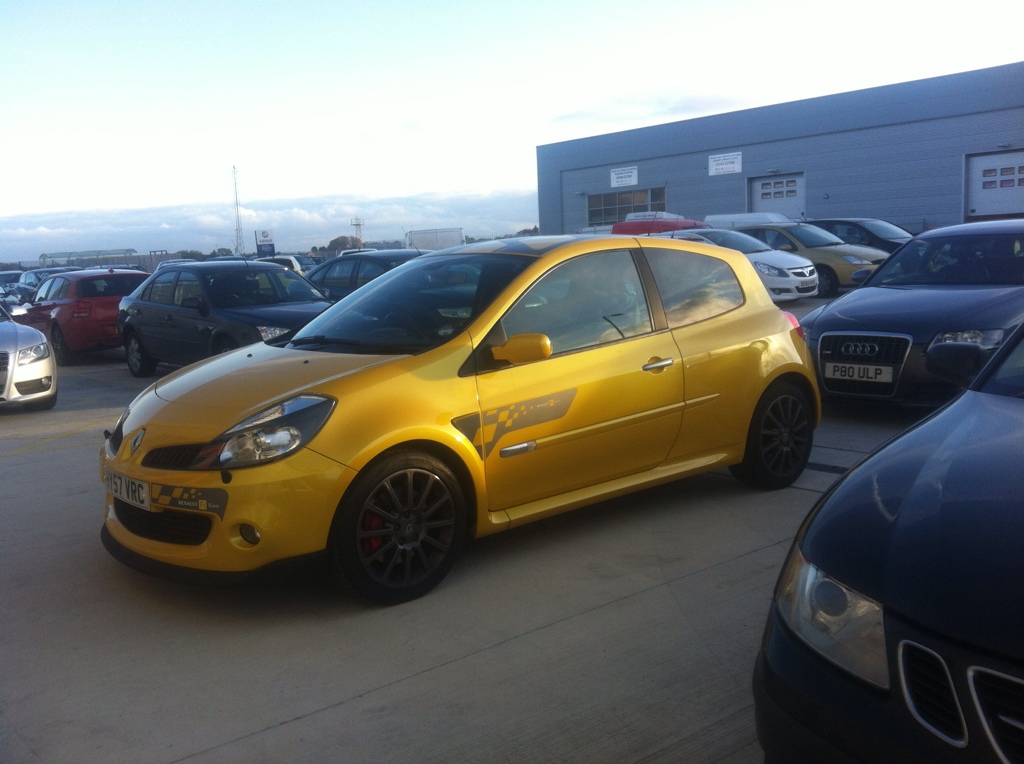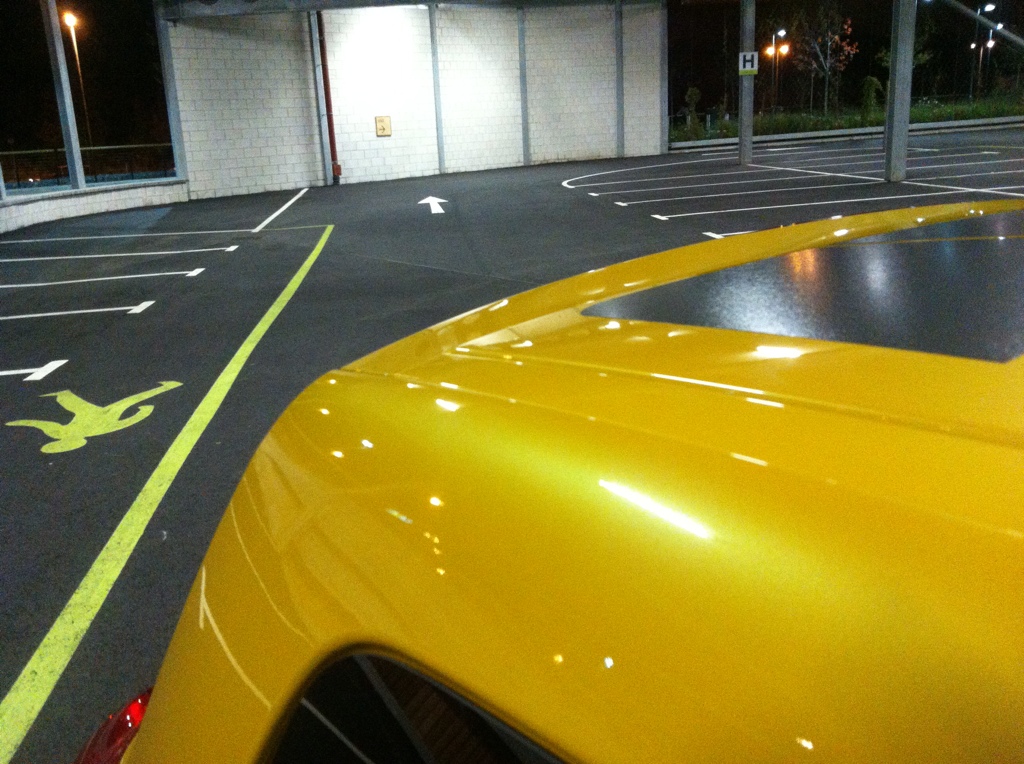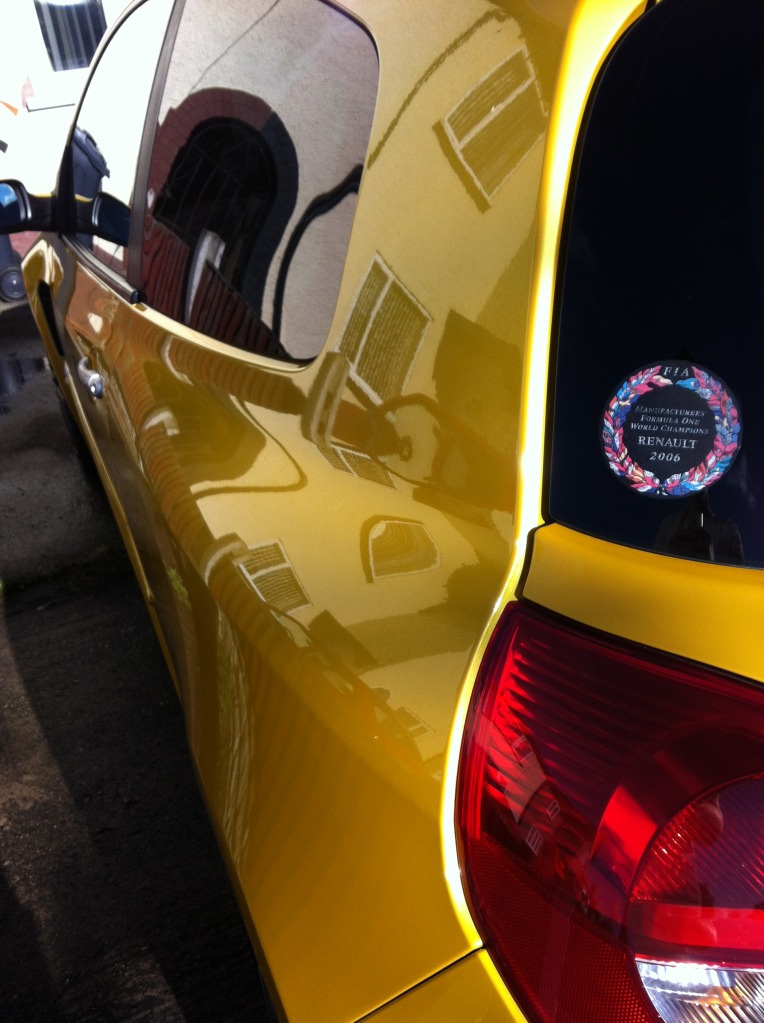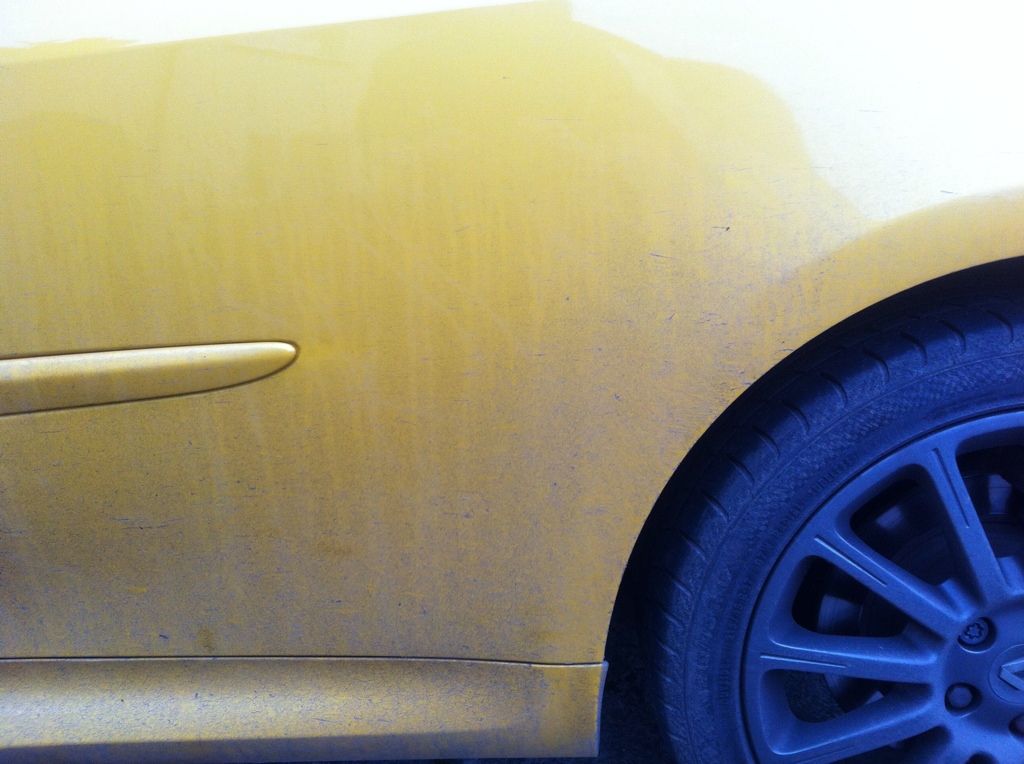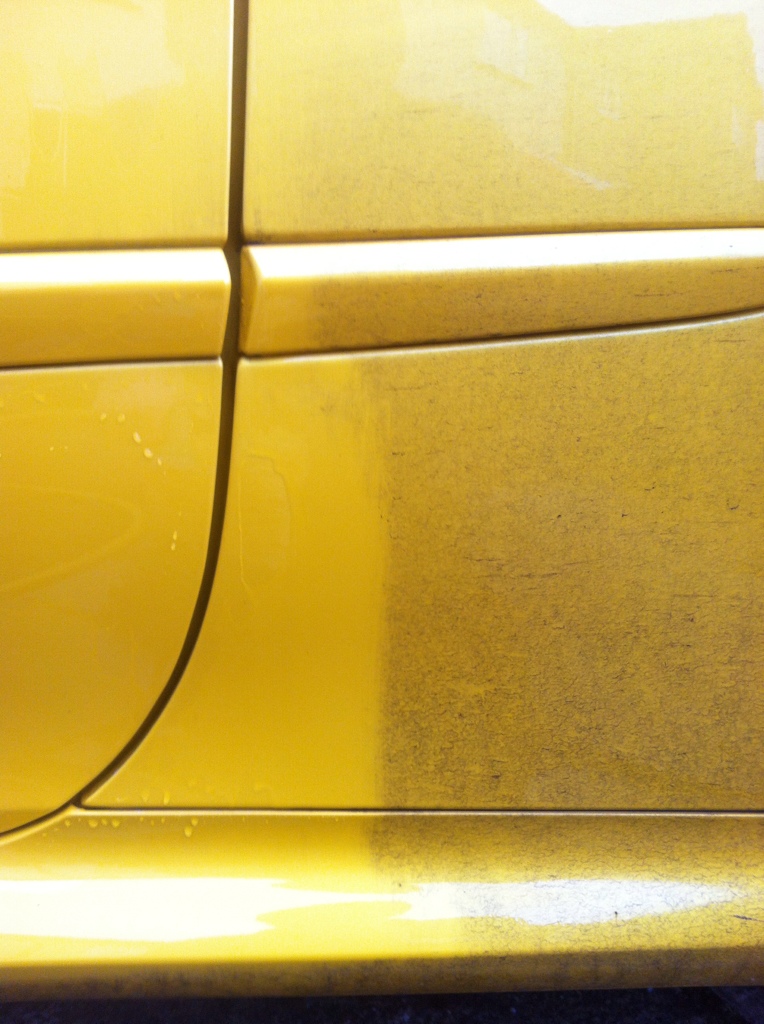 Love DJ OC!
Matt at Magic Detail wanted a volunteer to test some of his prototype wax on, he was only along the m56 in Altrincham so I went for a visit
It's a wax which acts like a ceramic sealant. I'm going to see how it fairs against daily driving and regular washing
http://www.cliosport.net/forum/show...-development-!!/page3&highlight=prototype+wax


Bought a Steering wheel inset from ebay the other day and it arrived today. Got that fitted straight away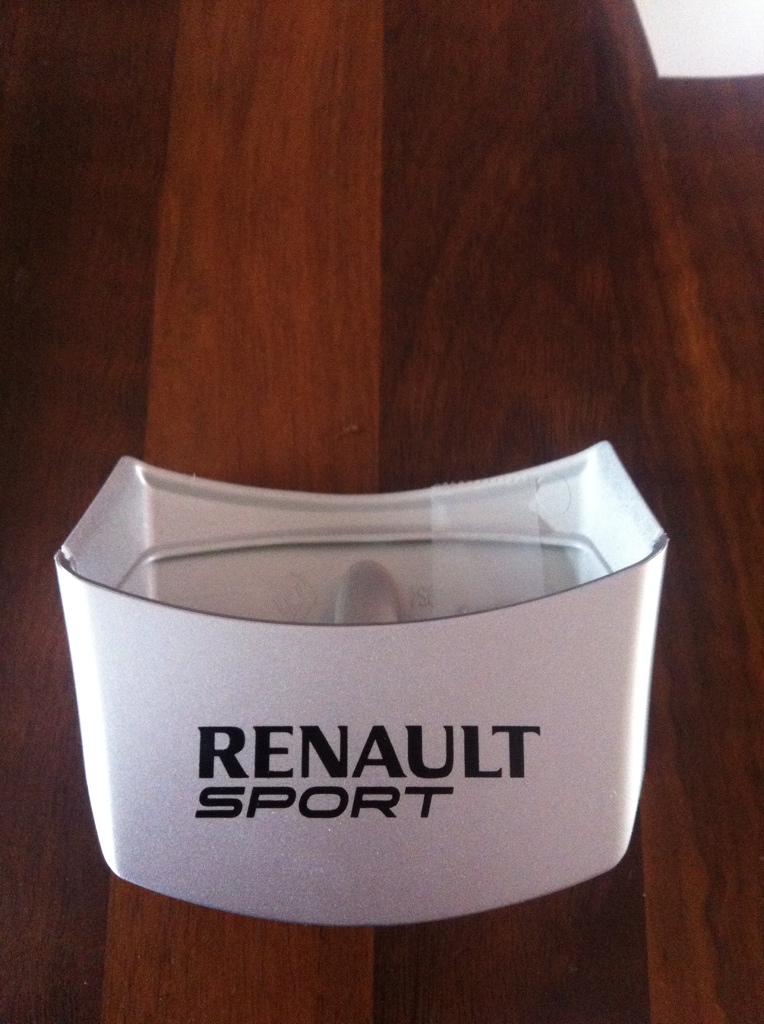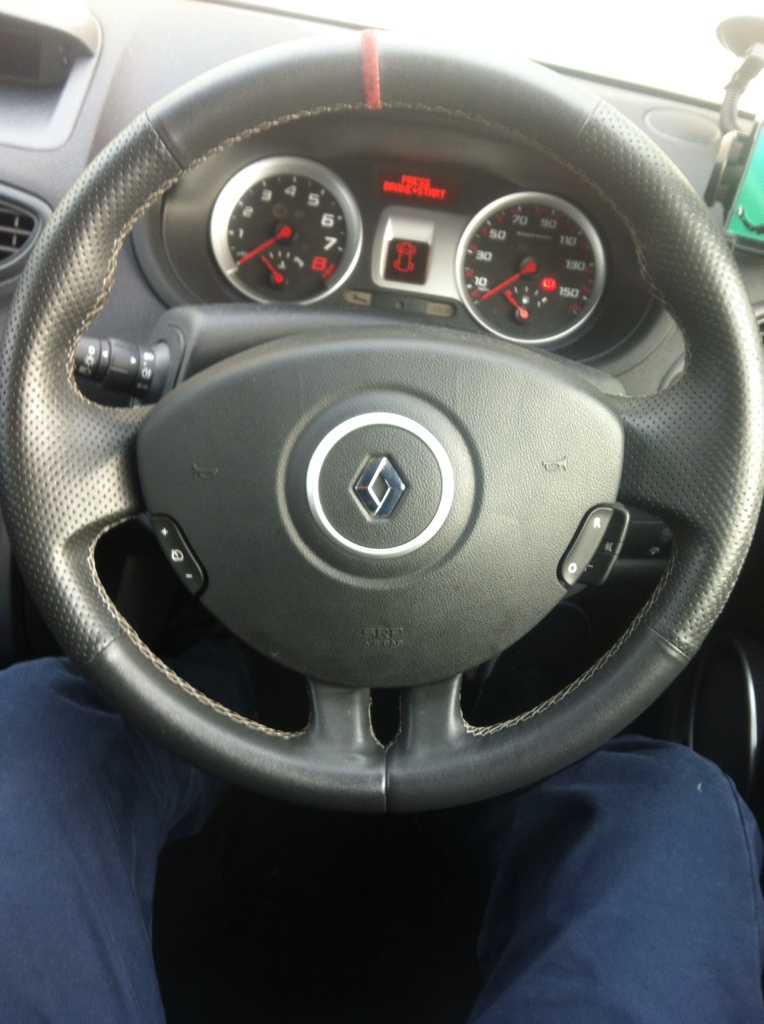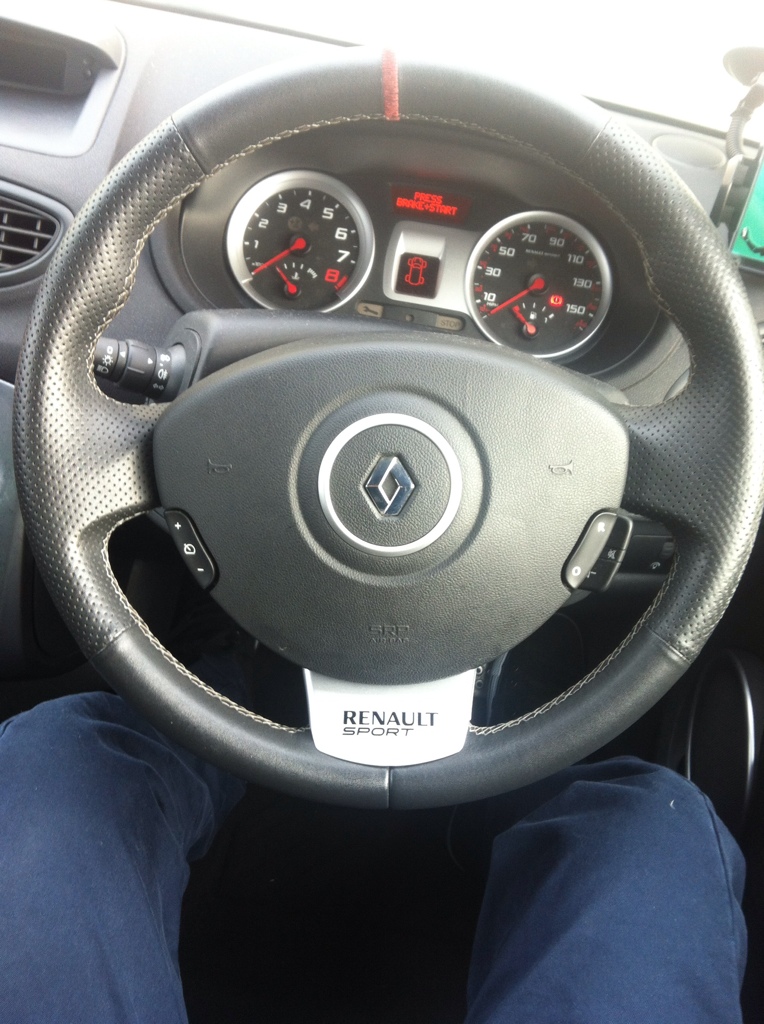 Plans are:-

Fit Steering wheel trim

Colour code interior trim LY
Cup spoiler
H&R 30mm springs
H&R 25mm spacers
'Recaro R27 #177' decal on the passanger Recaro
And that brings me to now. Had 8 brilliant months of ownership