Time to start a progress thread, I've wanted a Toyota Supra since I was a kid and being friends with @
rob_sri
didn't help as his is absolutely awesome.
I've spent the last 6 months looking for one and in that time have been enjoying both my Clio 172 Cup and MX5, unfortunately both have had to go to make way for the Supra.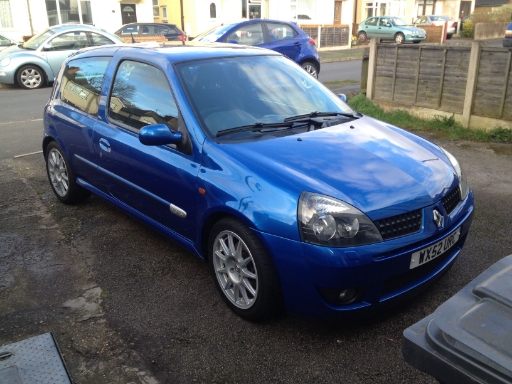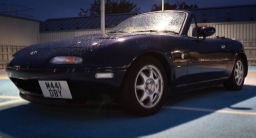 Rob has helped me massively in finding a Supra, regularly searching and updating wanted threads. I wanted a manual N/A Supra with the view to turbo it in the not too distant future. It also had to be stock oem body. Ideally I wanted Red but found this near impossible.
Then all of a sudden I found one in Perth (north of Edinburgh), Rob kindly agreed to drive me up there (company car Auris Hybrid) but as it would be a long day I booked an overnight stay, we planned to set of 7am on the morning at yet at 1:30am I received a message saying it was sold (seller promised me he'd keep it a day till I could come) then at 1:32am Rob received a message from a mkivsupra forum member with another Red one in even better condition. What are the chances after 6months of searching. So we ended up going to Manchester to view that one instead.
This was when I picked it up (alongside Rob's Milkfloat) The next day I removed some stickers (big rear supra window sticker) and rear fog to relocate to light unit.
Pictured with Rob's Supra and my friend Keiran's 350z. Then I took it to my friend Luke's (Red 200x) for a full detail, Rob joined us so we could raise his suspension too.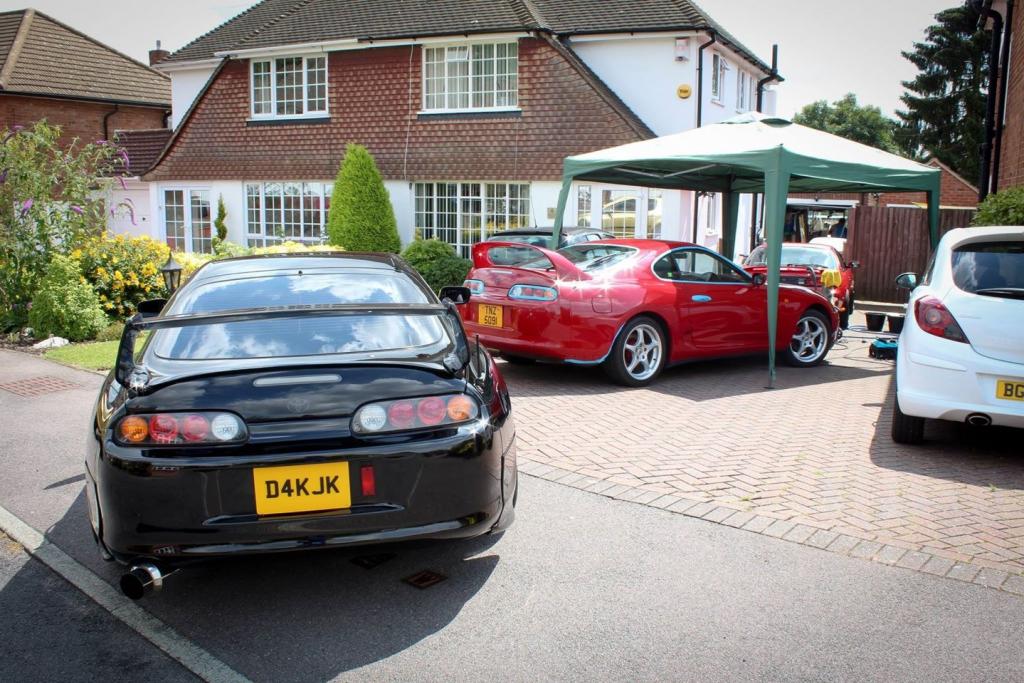 Before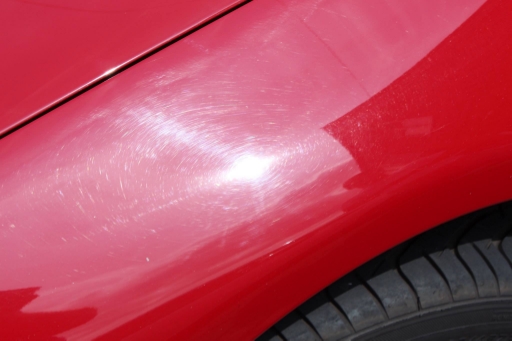 After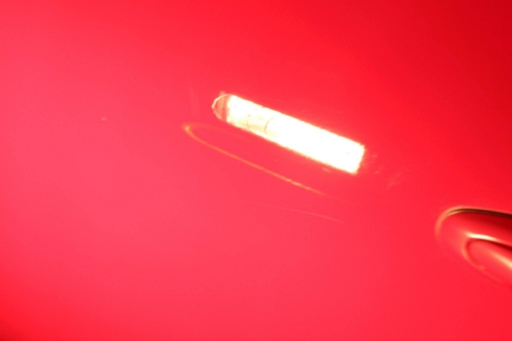 Not the best pics but gives you an idea of the huge improvement.
I took it to the ClioSport West Midlands Rolling road day where it actually made slightly higher than the book figure and the guys commented on it being a strong engine (nice to know considering I'll be bolting on a big single turbo)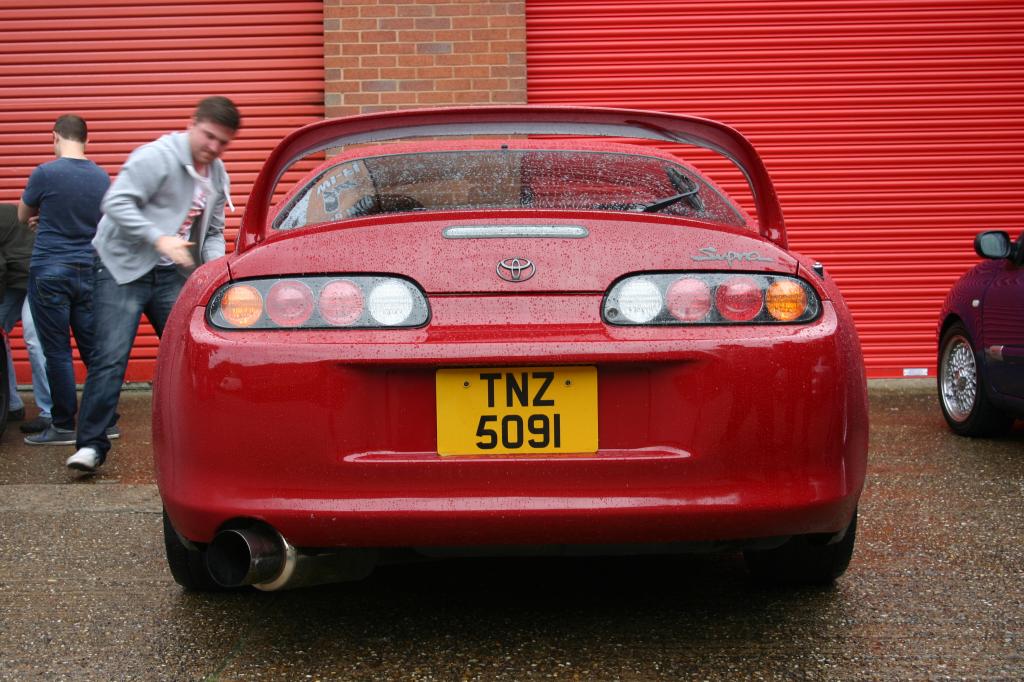 Started on a few bits to tidy it up, firstly removed the seats and centre console to give it a thorough clean, the carpet will soon be dyed black.
You can also see the carbon wrapped armrest/glovebox that I promptly removed. I also fitted my iPod compatible stereo and cable to glovebox Clear side repeaters New drop links to fit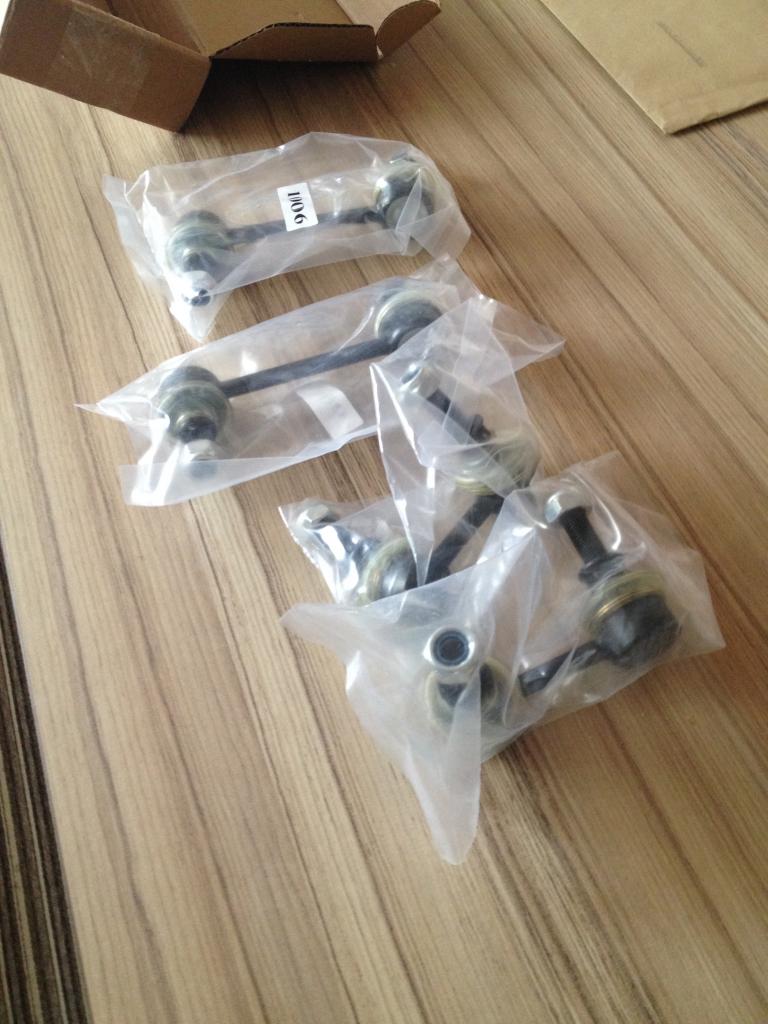 New exhaust as the previous owner cut ALL the baffles out and the exhaust was horrendous, it's still loud but much better.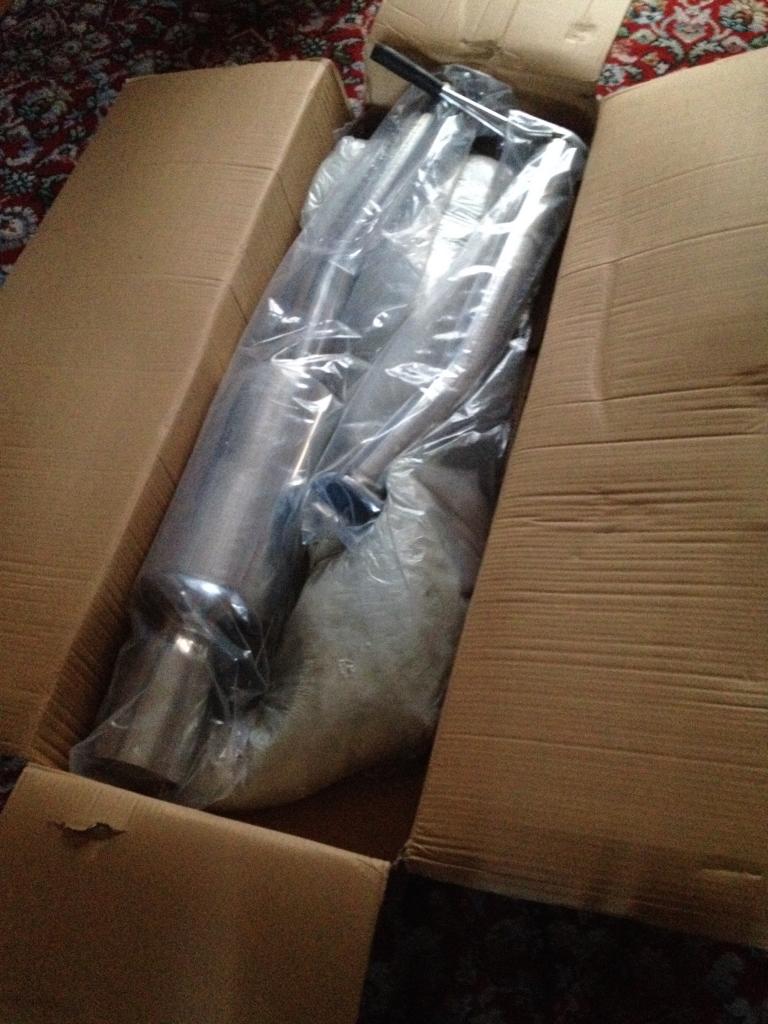 Fitted some 6k HID's to both dipped and highbeam, will relocate the sidelights to the front bumper when I have facelift indicators.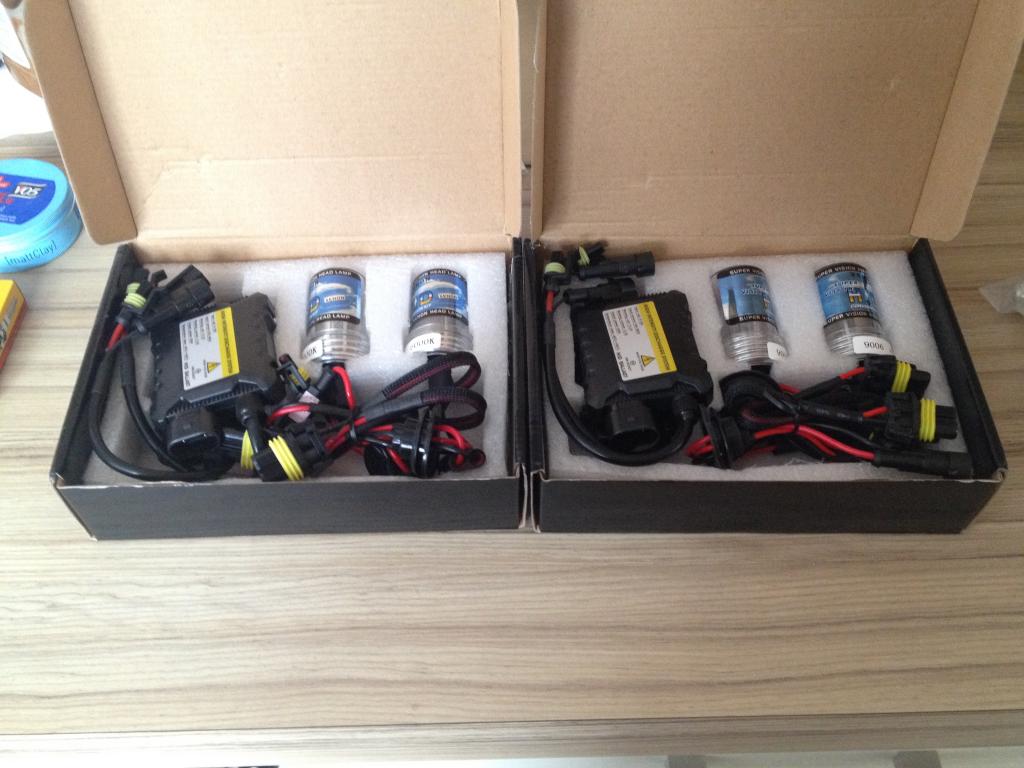 Serviced it including plugs which were a complete pain in the arse to do with the NA intake manifold I then decided to do a DIY job on the rear boot rust (common issue and the only rust) sounds ridiculous on a car like a Supra but it's only temporary as I plan to fit a carbon boot in the near future (will be painted Red professionally then) Removed the spoiler
Removed the Boot Angle Grinded, Sanded and slight filler, then paint. Finished result, no means perfect but it will do for now Both sides were like this and have both been repaired the same as a temporary measure.
Then it was off to Curborough, a local sprint track and a great day out that my friend regularly puts on, I only did one gentle lap as I'm not at all familiar with the car and I arrived late too but pictured are a few friends awesome cars, Rob's black Supra, (hiding an s14a 200sx), Red Supra Turbo, Skyline GTT (big plans for this one), my Supra, Crazy RX7 and the 350z. Then I had the aircon regassed and fitted new wipers in preparation for a 4 day road trip me and some friends were going to take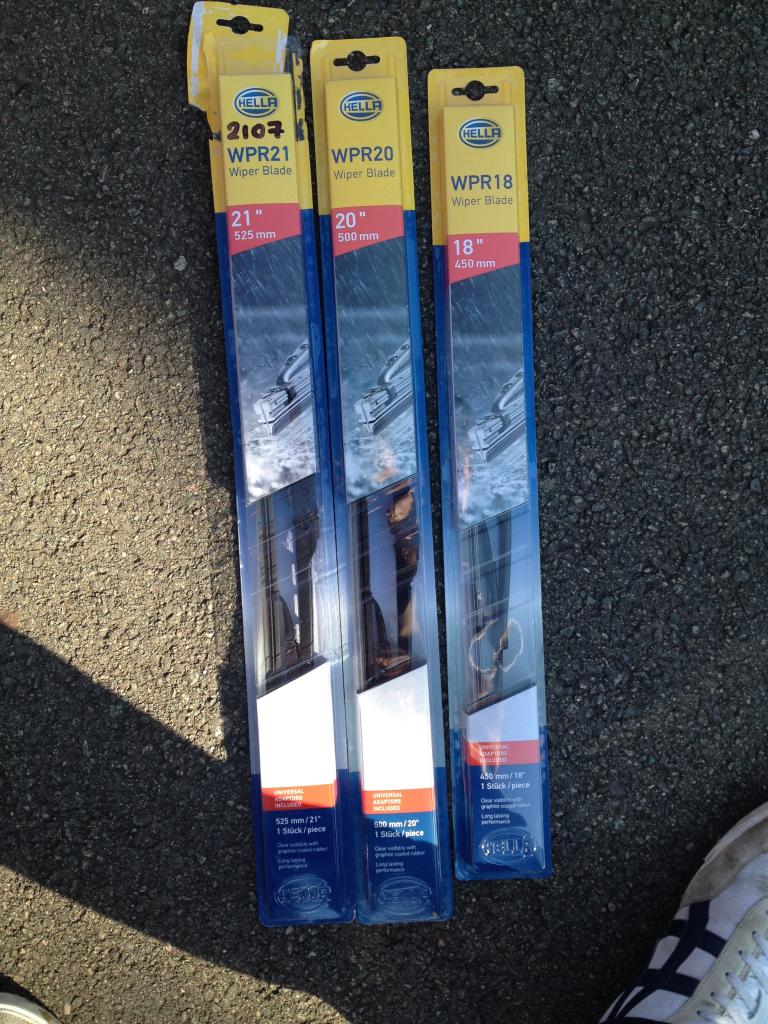 The road trip was absolutely amazing, the best 4 days I've had, great laughs had, so much attention and the roads were epic. Black mountains and Evo Triangle to name a few.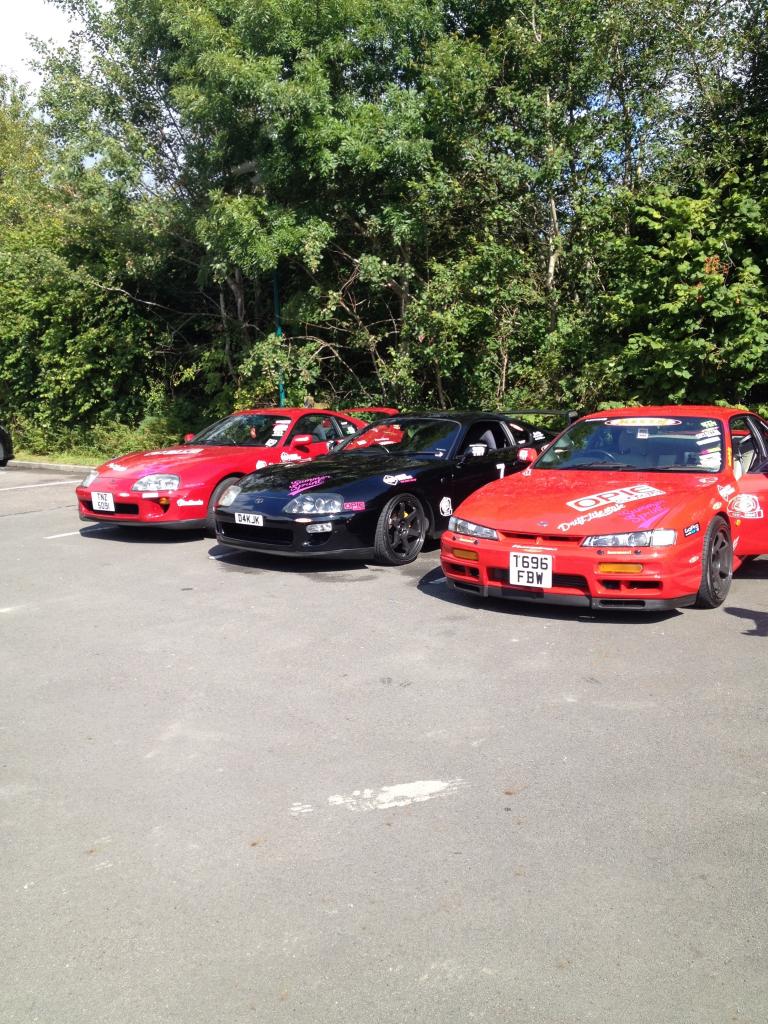 Last edited: