Hi everyone,
so after owning a Flame Red 172 for 4 years and then a black R27 for 2 years, I built myself an EVO 8 with EVO 9 look.
It was and still is my dream car.
But the more I remembered my previous two cars, the more I wanted one again. These little pocket rockets are so fun to drive.
I eventually found a well preserved Titanium 182 with only 90.000 km on the clock.
I've already done some basic mods, that I think every Clio RS should have:
- rear Whiteline ARB
- front OMP strut bar
- K&N panel filter
- 182 cup springs
- HEL braided brake lines and RBF 600 fluid
- new ATE discs and pads all around except I put DS2500 pads on front
- Fastchip remap
- Milltek catback exhaust
- new tyres Continental Sport Contact 3
- Eibach camber bolts (running -1.5 degree)
- DP automotive short shiter and stiff shifter 3.0
- some random gear knob from demon tweeks
With these mods, the car really drives superb!
I did manage to get my hands on a 182 cup spoiler. It is yet to be painted, as I got it in blue. Thanks @
H2MRK
again!
The car needed a good wash as it was not used very often for the past few years. I also installed new dogbone mount and rear licence plate light.
So, here are some photos of both my cars. Let the pictures speak for themselves. I will add a few more of the interior etc. a bit later.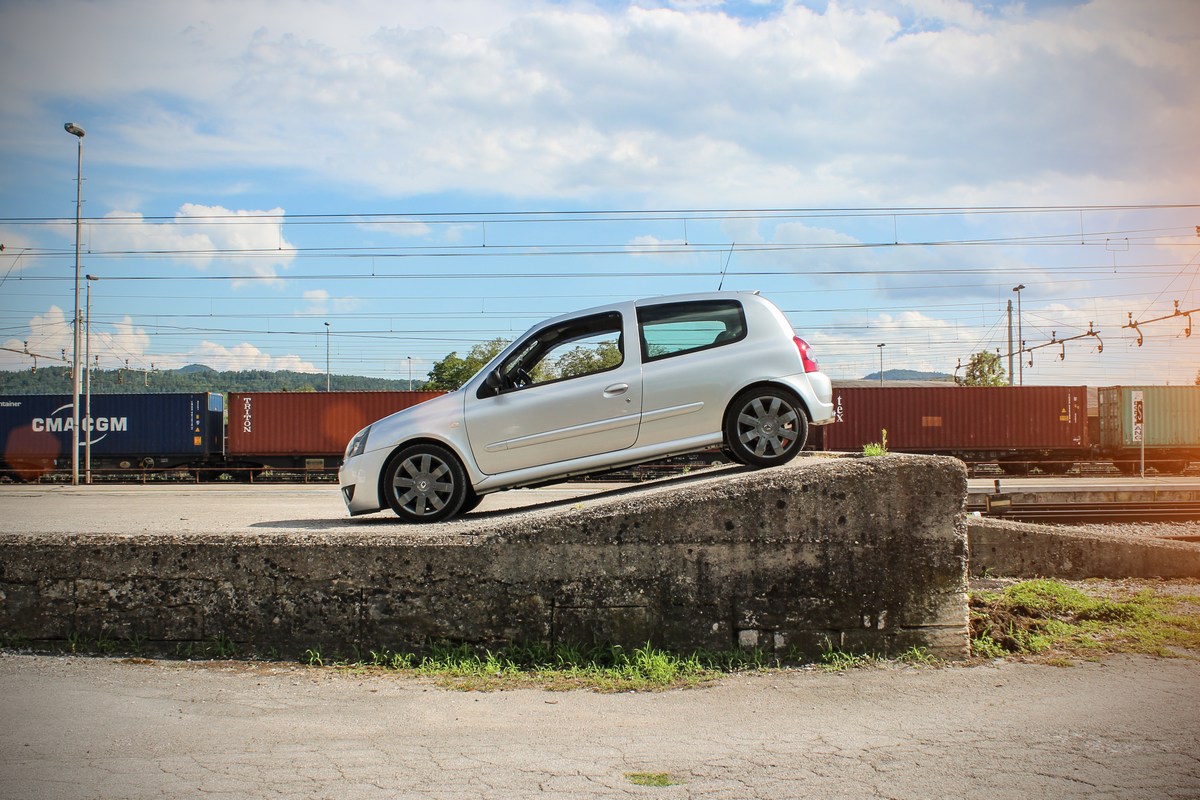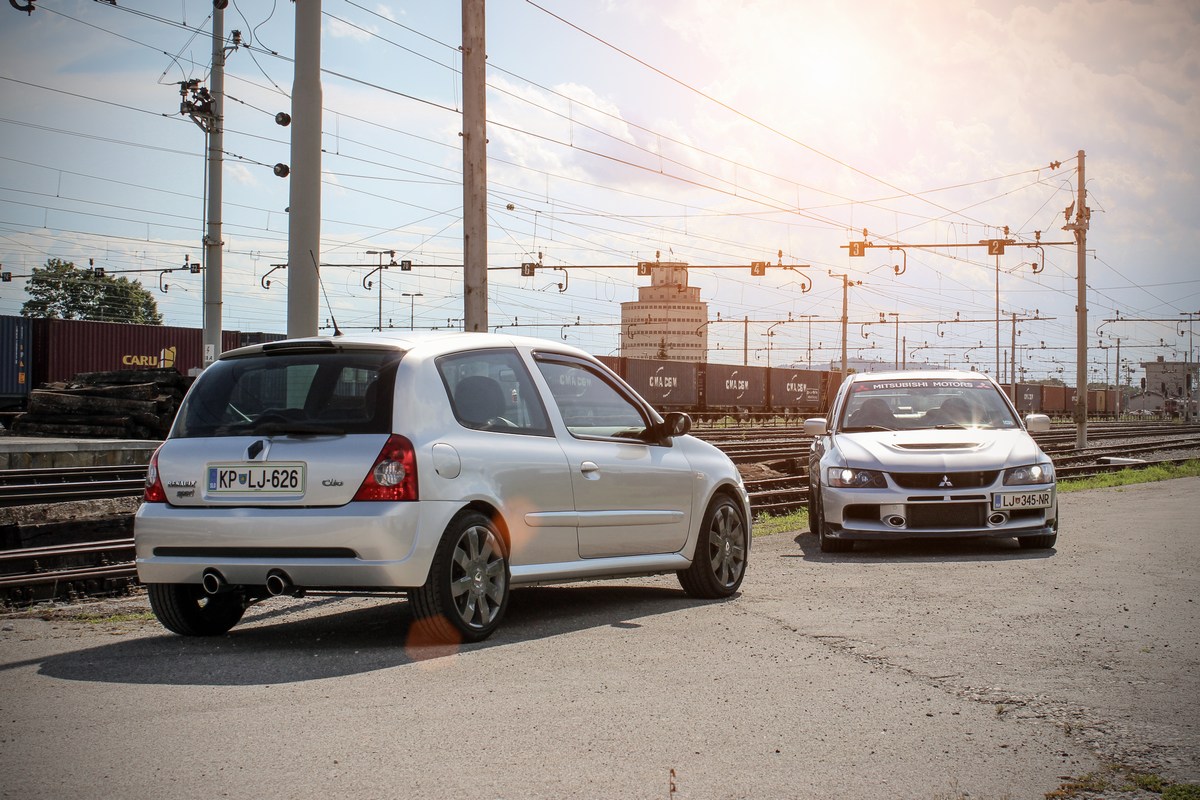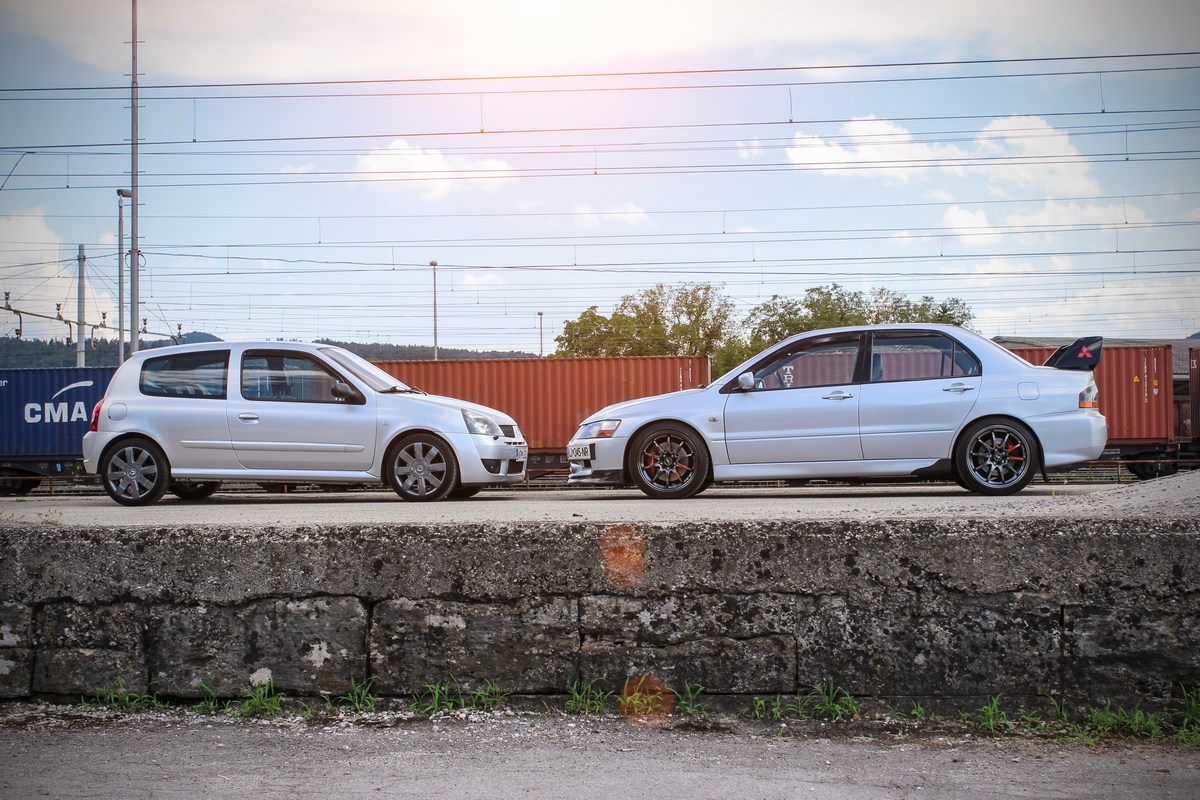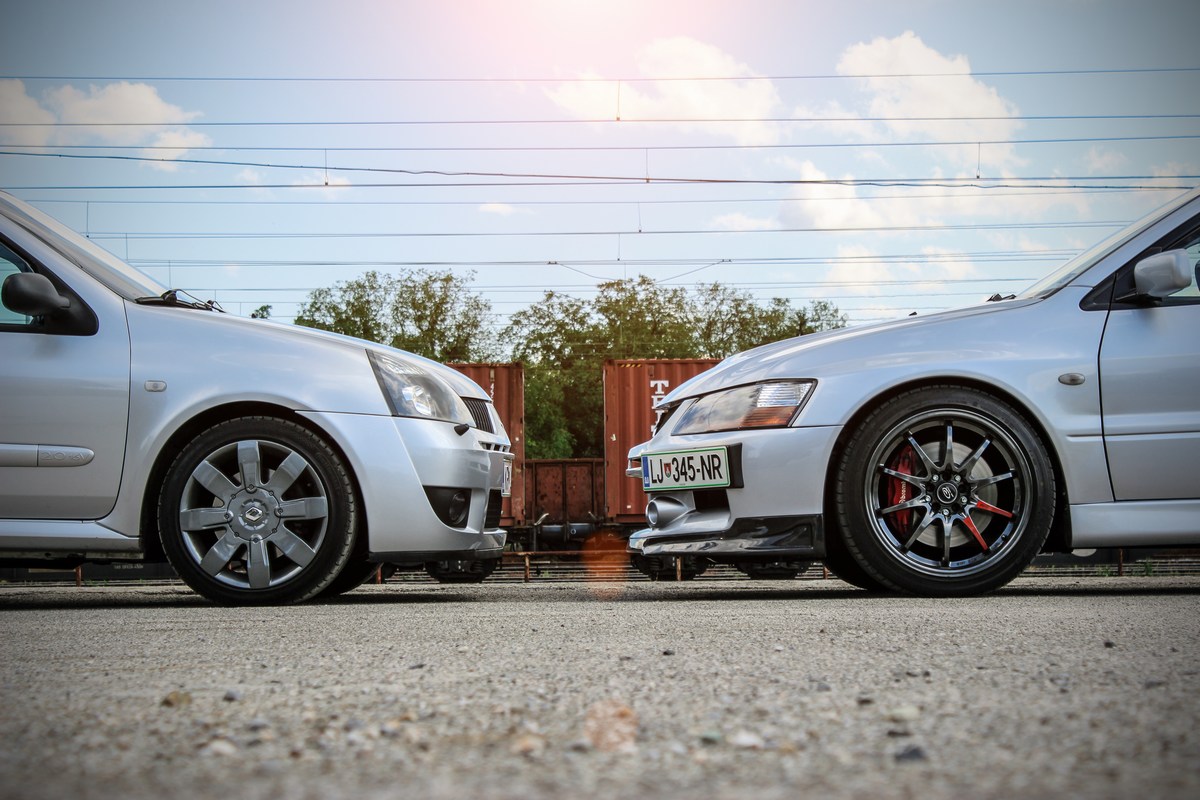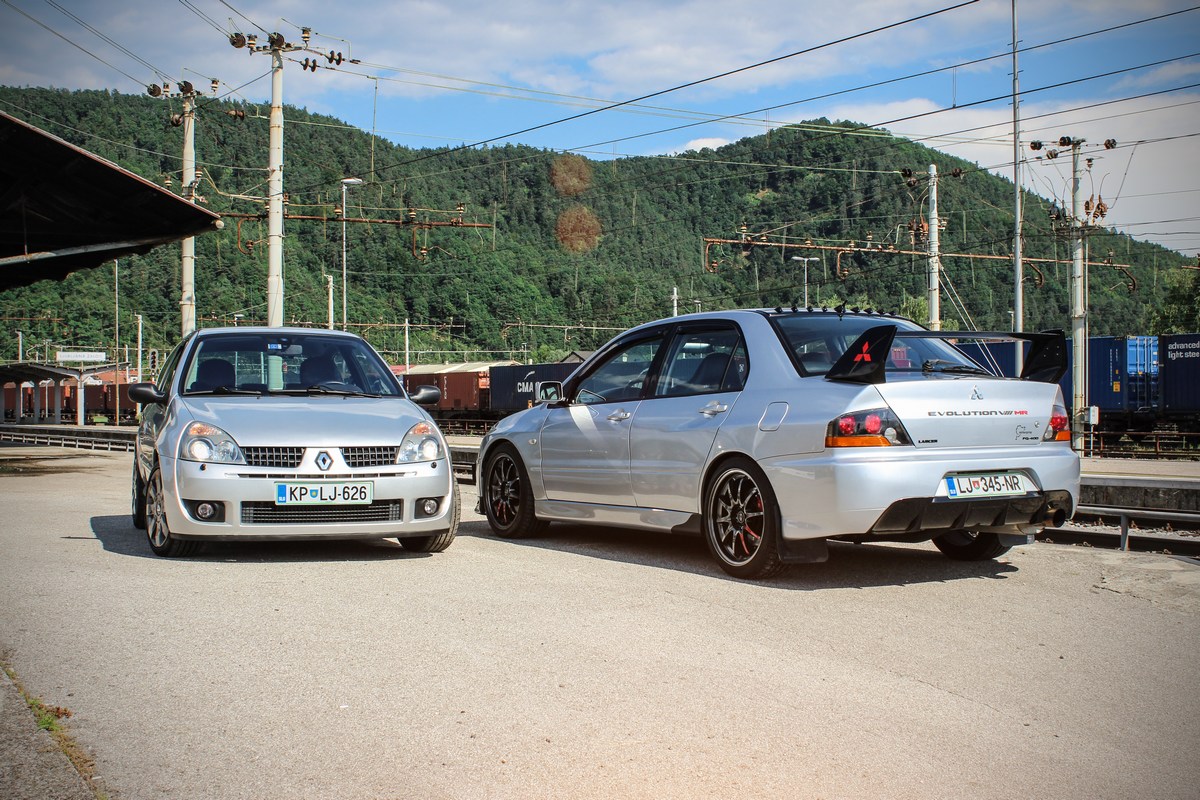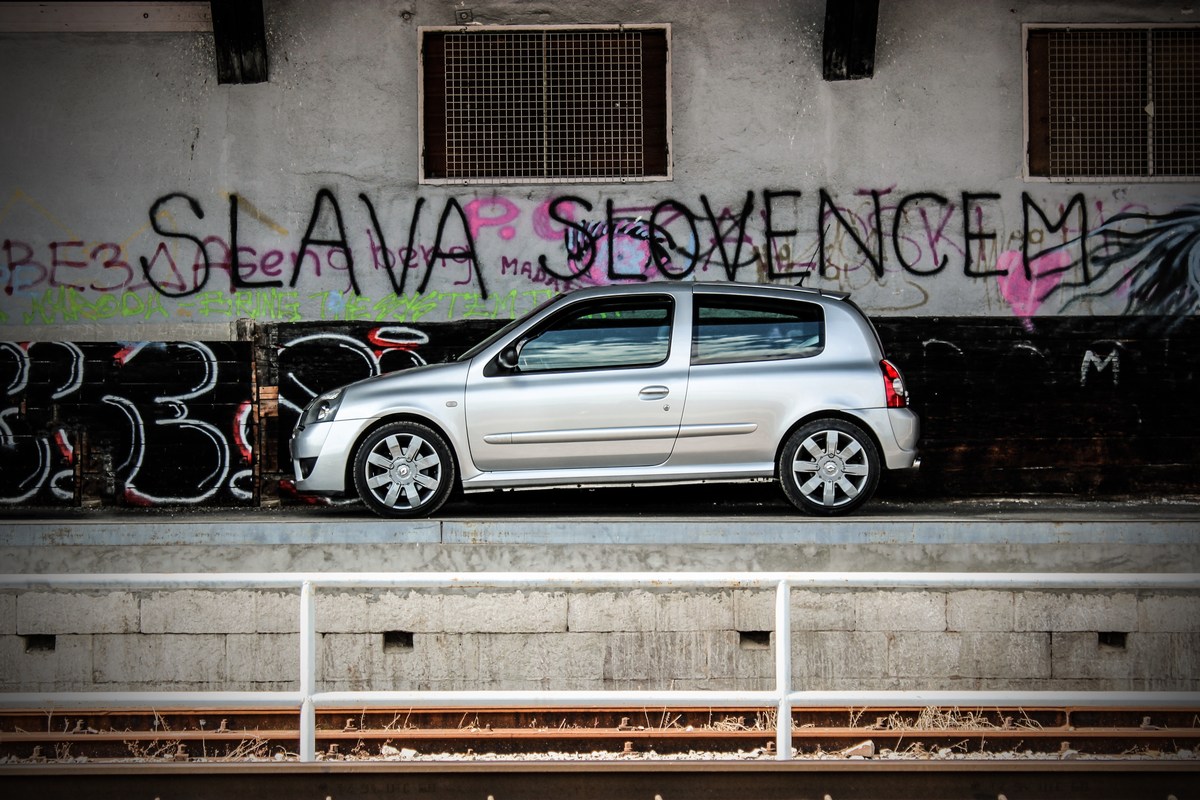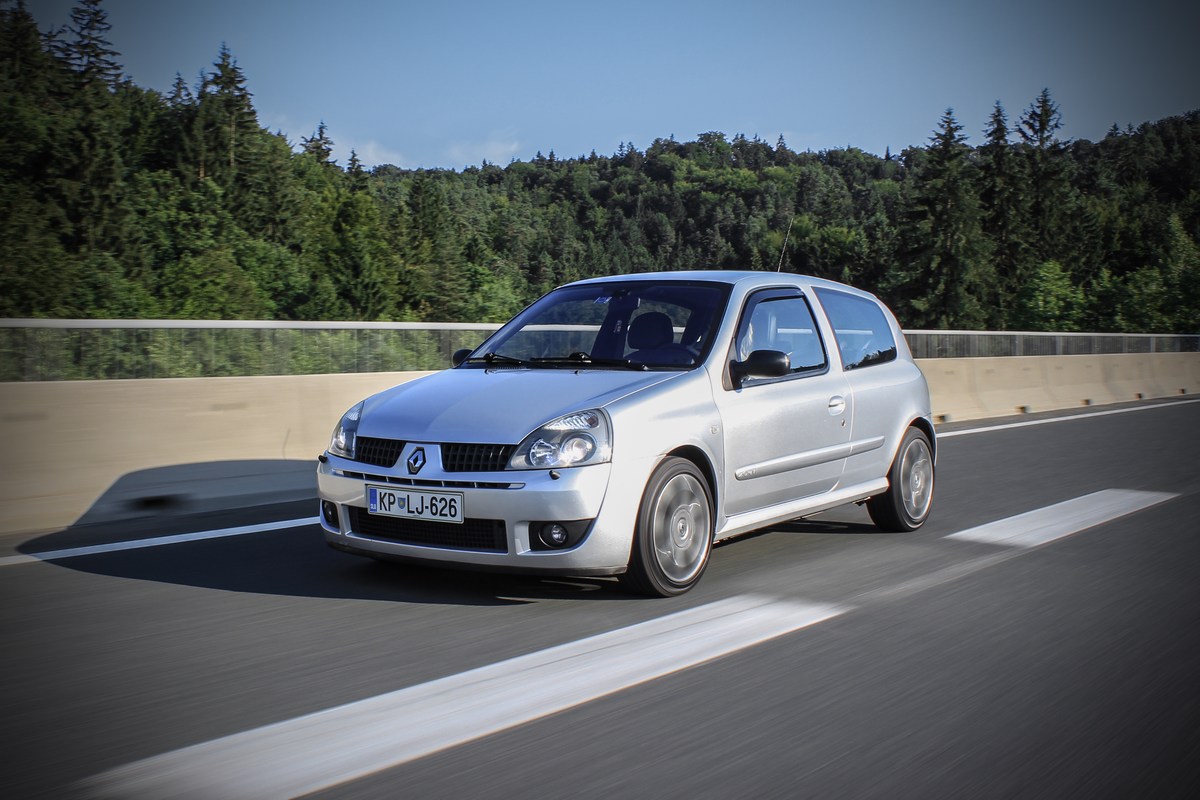 I do plan on running the Clio on trackdays too, as it is more cheap than my EVO