I originally owned a 182FF back in 2011, I've always had a thing for Clios and naturally, a Trophy always topped the list.
In the years since, I'd sort of moved on from the Clio in all sorts of fun and interesting cars from an R26, various M3s, S4, M2, K20 Elise, Exige - all sorts.
I regularly found myself looking at Clios but never really had the justification to own one, until now. I wanted to replace my little Swift Sport run around, that's mostly used with the Mrs steals the family car for something a bit more fun. I was willing to put some more money into this run around, so long as I could find something I wouldn't lose money on.
I stumbled across this little gem with the help of a friend and fellow Trophy owner.
It's a little rough around the edges; in need of a new bonnet, some paint on the bumper and a syncro or. two but the fundamentals seem spot on - including a recent refurb engine fitted by Birchdown and a recent suspension and brake refurb.
As a result, the car drives great, looks OK and is a great base to tidy up. The progress of which, I'll be sure to post here.
But for now, I can enjoy it;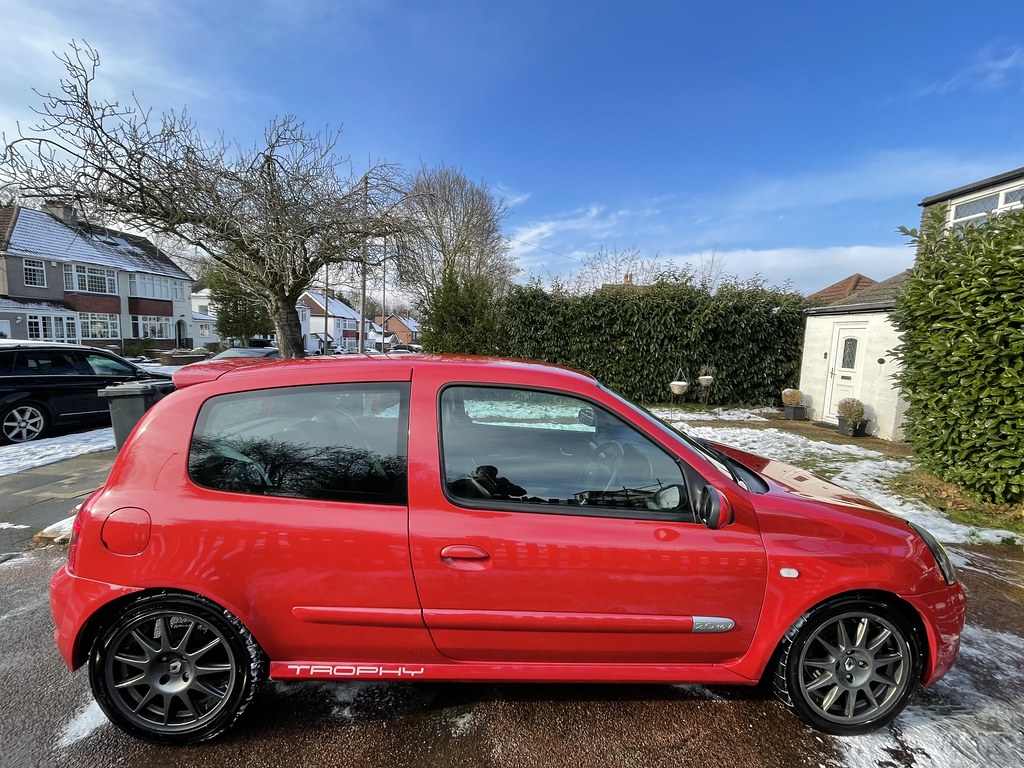 First step was to replace the missing splitter. I didn't fancy the £300 I found for an OEM one, so jumped on a group buy for the ktec one on the trophy forum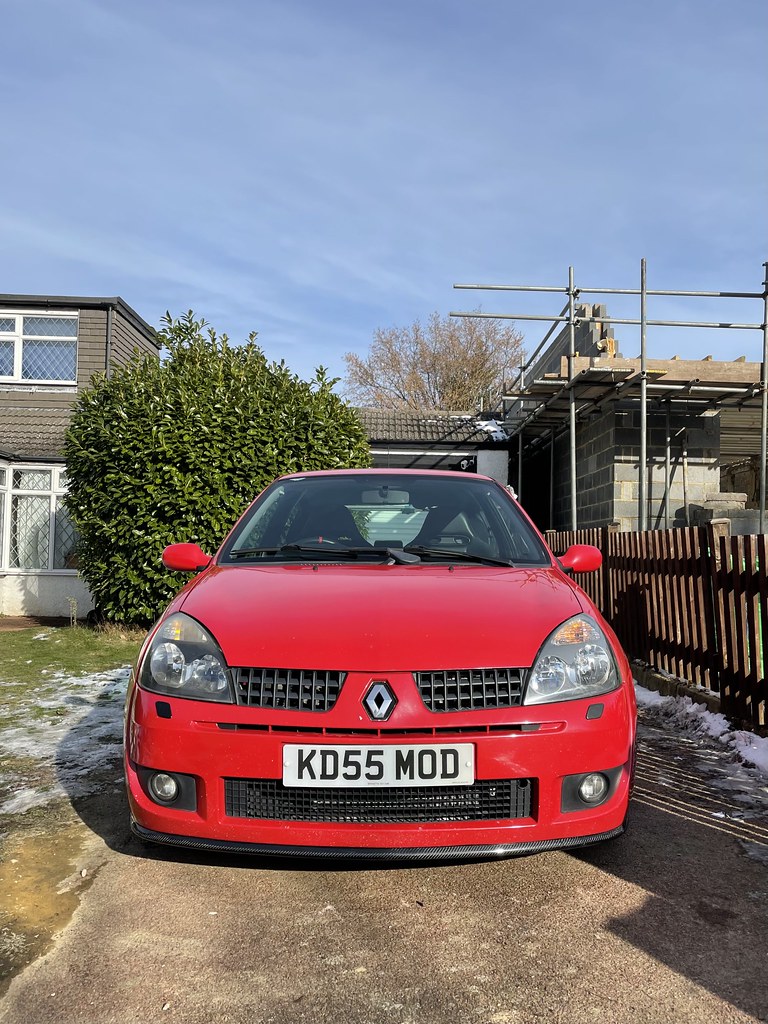 Then, one of the first things I wanted to improve was the audio to make the car a bit more usable every day - both in terms of sound quality and things like Bluetooth.
I decided on some Focal AS130 component speakers for the front, Focal RCX-130 co-axial speakers for the rear and a Sony DSX-GS80 to power them. The special thing about the DSX-GS80 headunit is that is has the power to drive the speakers without the need for an extra amp (4x100w max / 45w RMS).
New vs. Old - A big difference in size!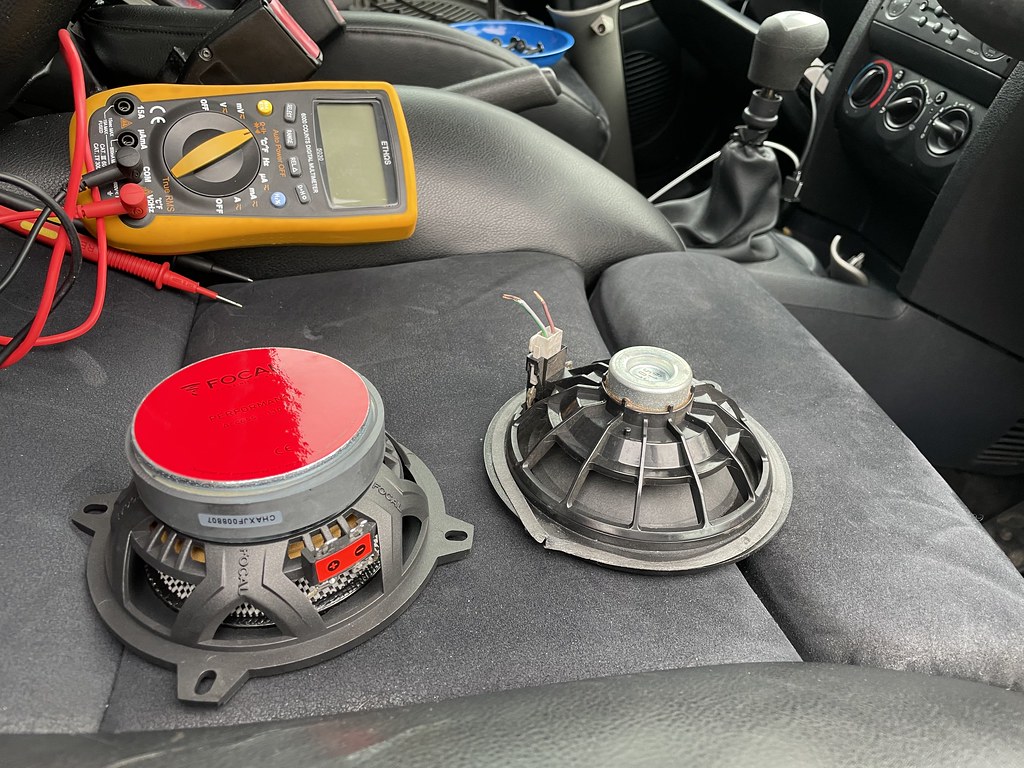 Fronts fitted re-using existing wiring and tweeters in stock location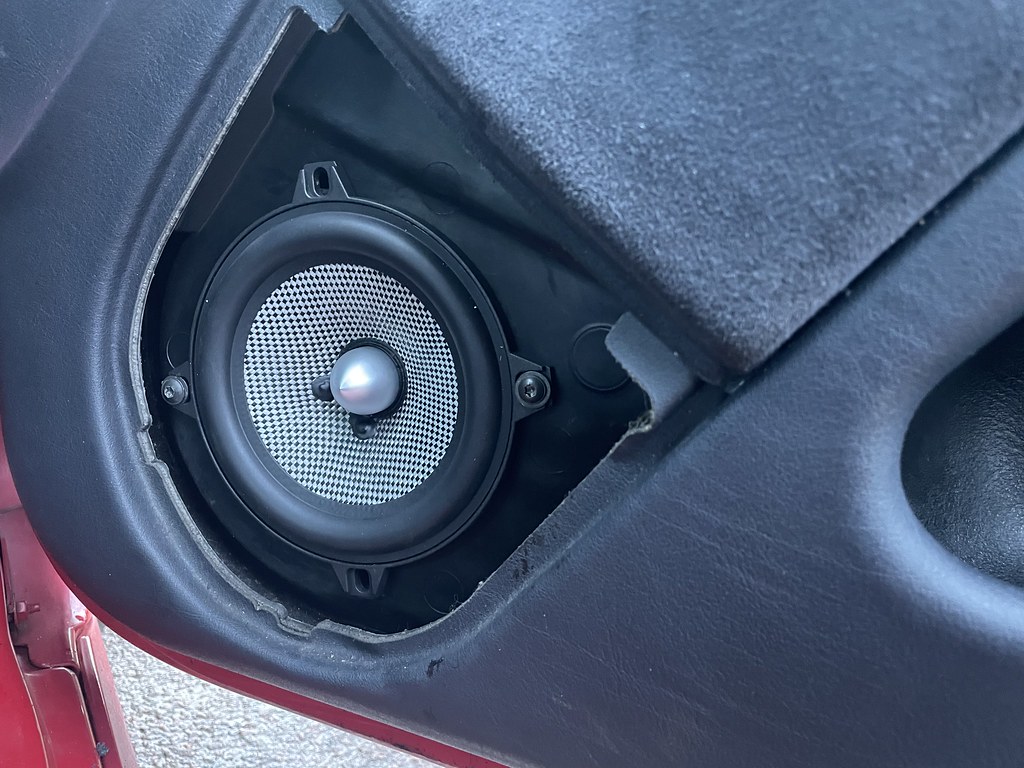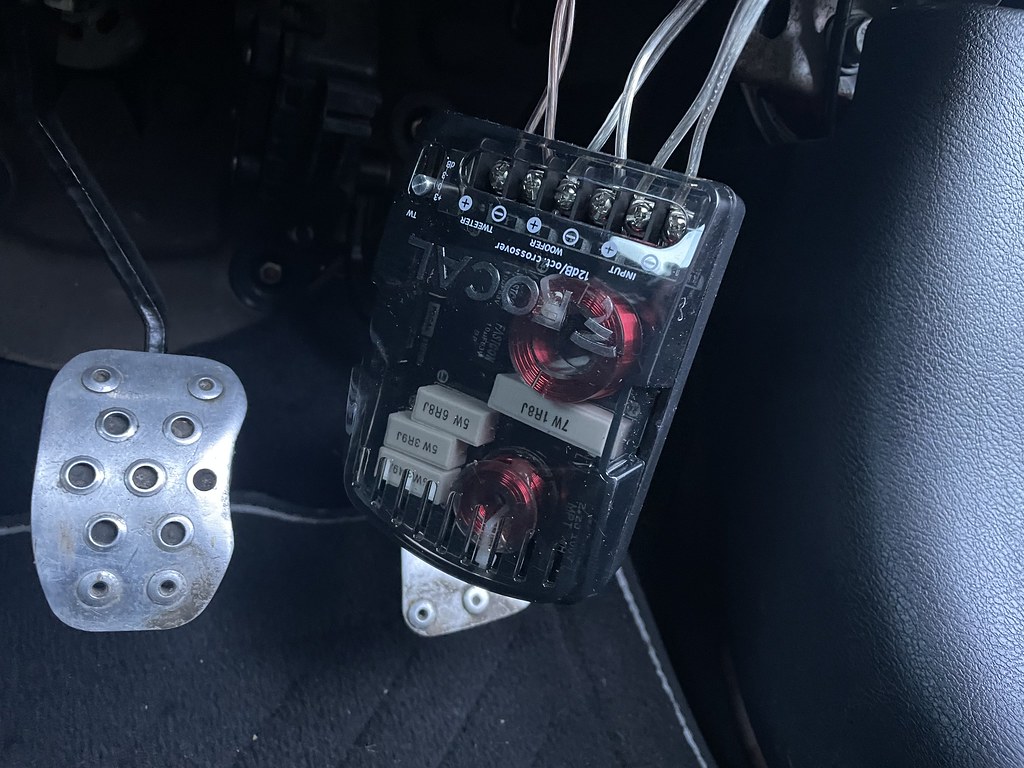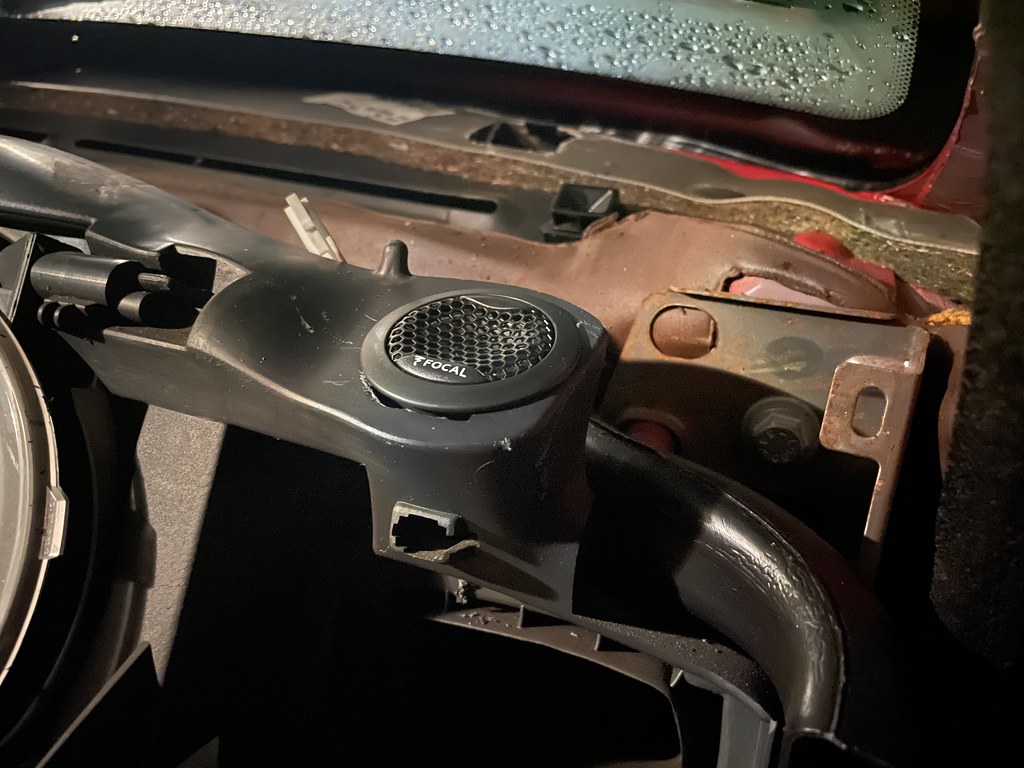 Rear was super easy: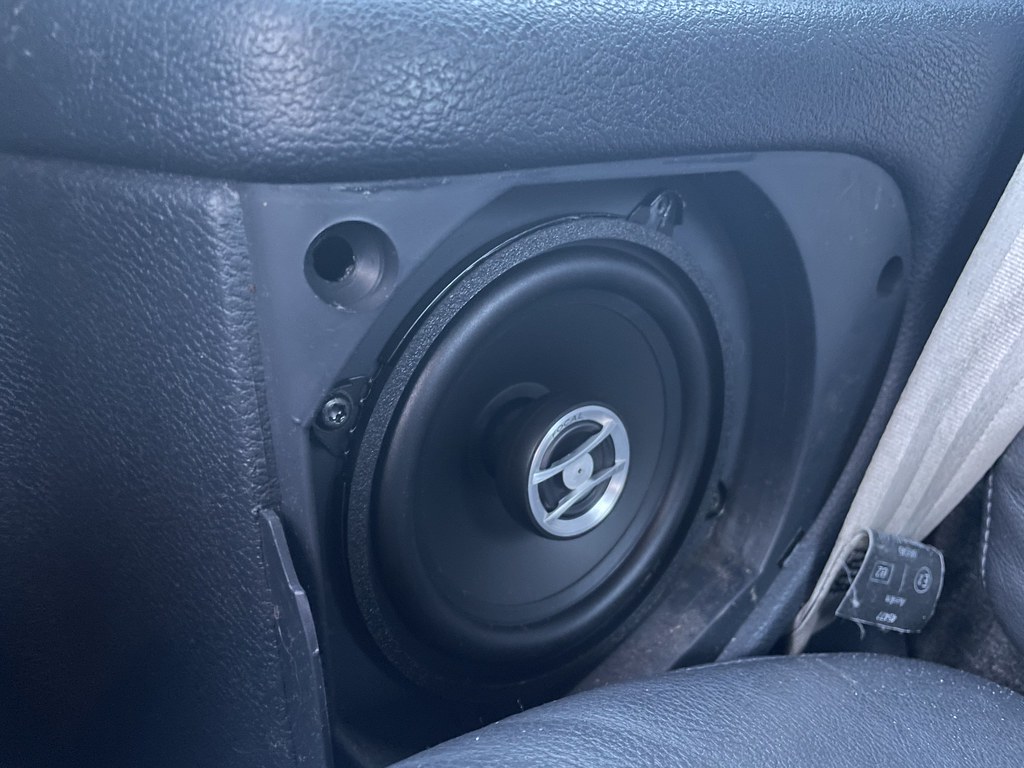 And the headunit in - I'm just waiting for a new steering wheel adapter lead to arrive. It turns out a normal Clio 182 lead is no good, and I actually need a canbus one from later models.
The improvement in sound is incredible. I'm on the fence on whether I need to add a sub. It would definitely benefit from it sound wise, but it sounds great as it is and it's not really following the Trophy ethos.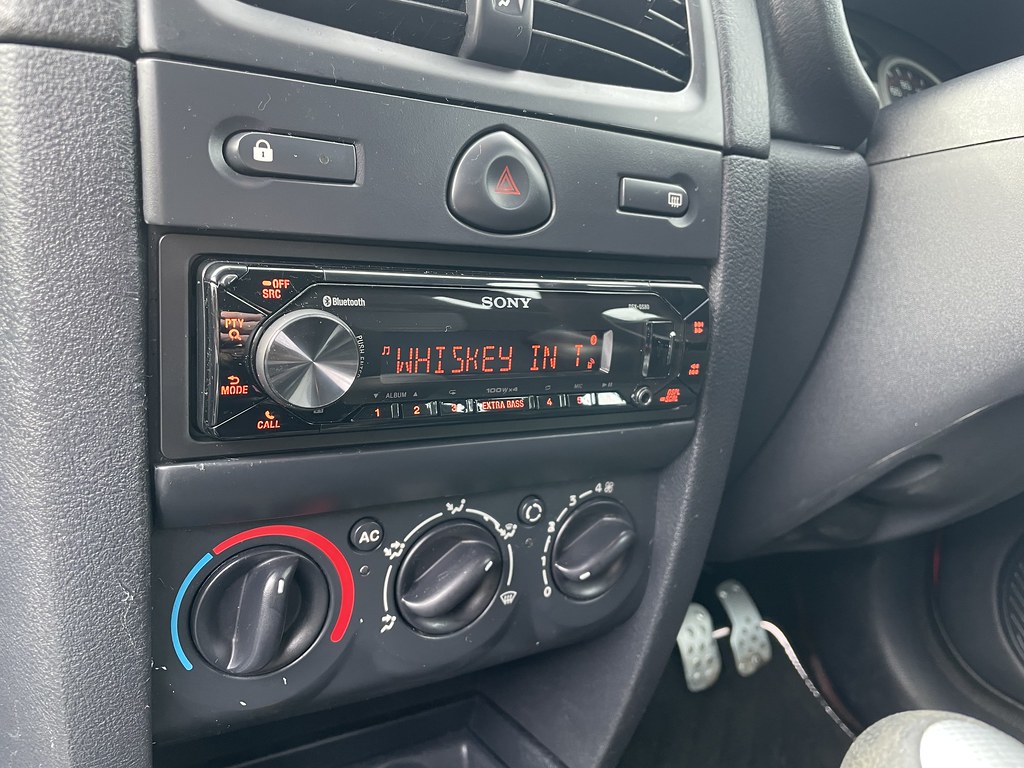 While fitting all this, I discovered a leak - a fair bit of water under the rear seats.
I tracked it down to this silly little grommet.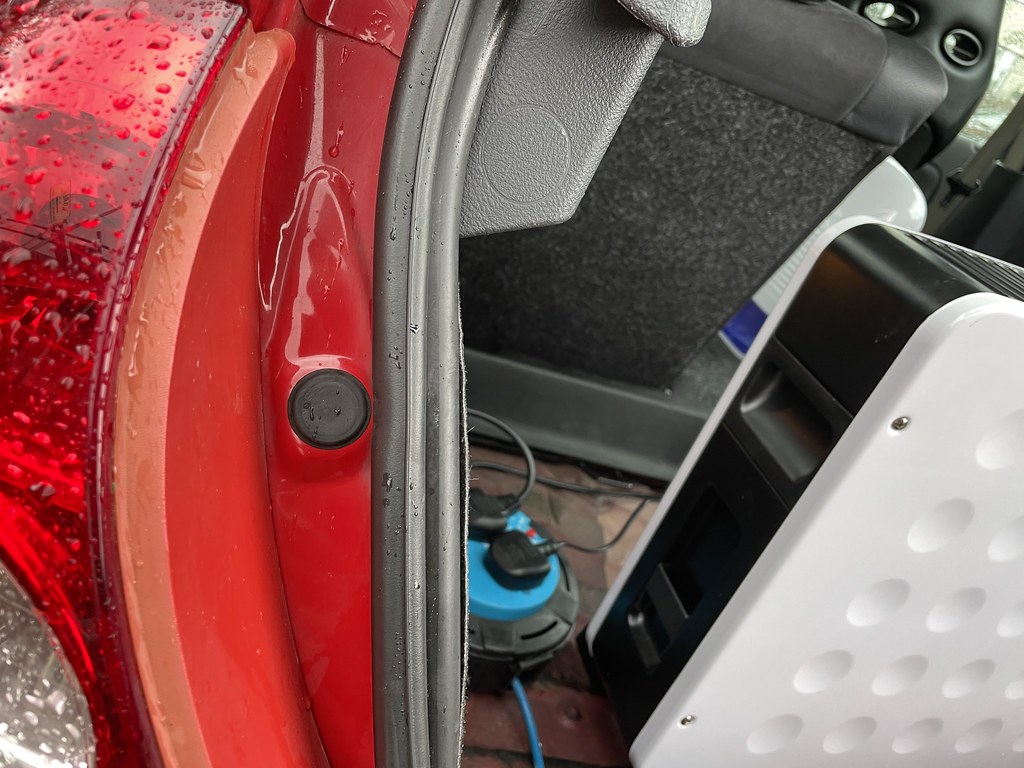 Hopefully that's the only place that water is coming in.
Now just need to try it out with the help of a heater and dehumidifier.