So after selling the scenic that I used to use and replacing it with a Biante I needed a car as the Biante is to nice to ruin.
Set a budget of 1k back in September but found nothing I liked or wasn't fucked in some way. Looked at a puma as I have had a few but it was bodged beyond belief, a Megan 2.0 dci estate that didn't feel right. After using the wife's mazda 2 for a few weeks she was getting pissed off with not being able to use her own car I started to feel a little desperate.
One night a Mazda 3 2.0 Sport appeared around 3 miles away, it had nice pictures but not a very well worded advert. According to the advert it had a track pack!
Exchanged a few messages with the owner and agreed to go and look the next morning. I was expecting it to have gone tbh but set off the next morning getting a lift with my son. Gets there and the car is sat freshly washed and cleaned. I couldn't belive my luck as for a 12yo car it's mint! Went out for a quick drive all went well with no nocks or bangs just a heat shield that was mentioned before the drive. It was up for 1k (very cheap car at that) offered 800 and guy said yes!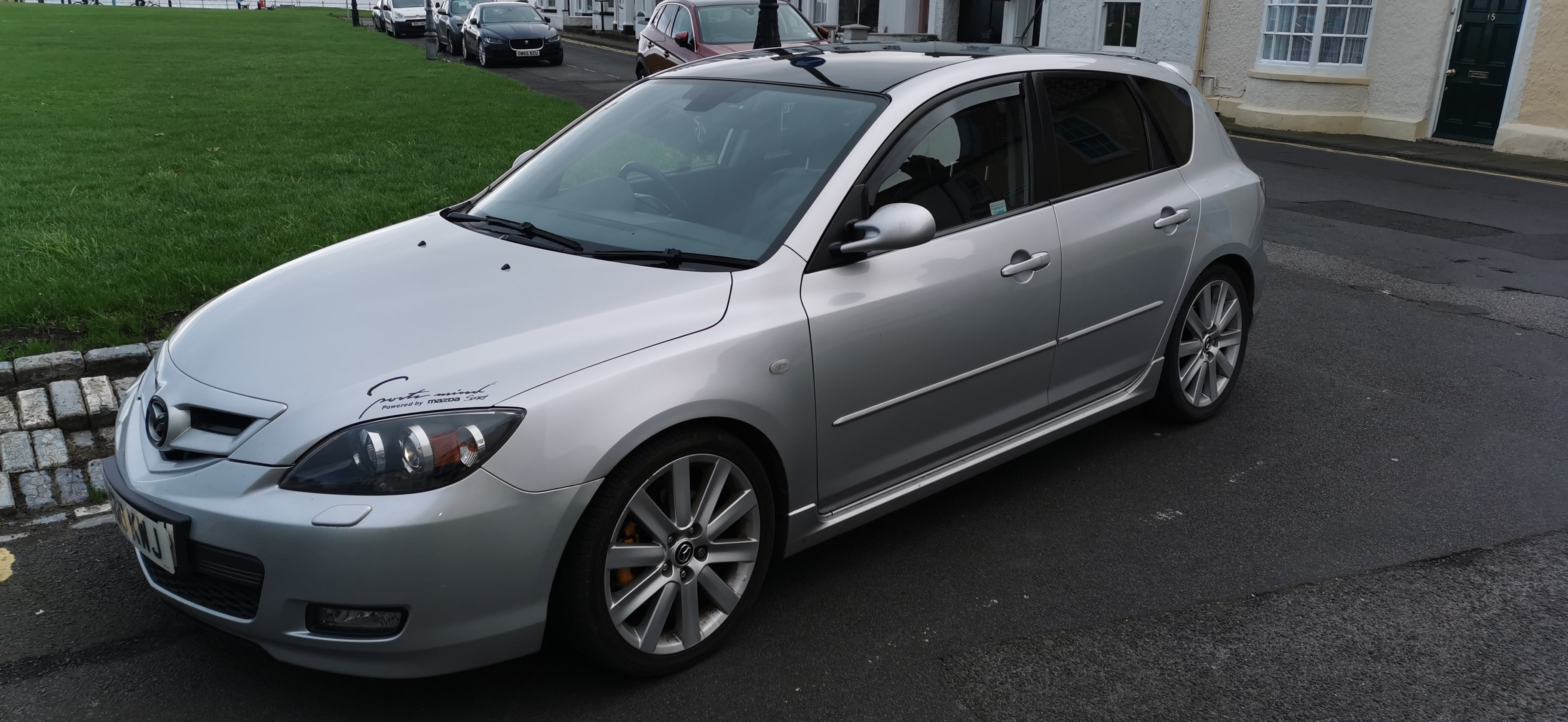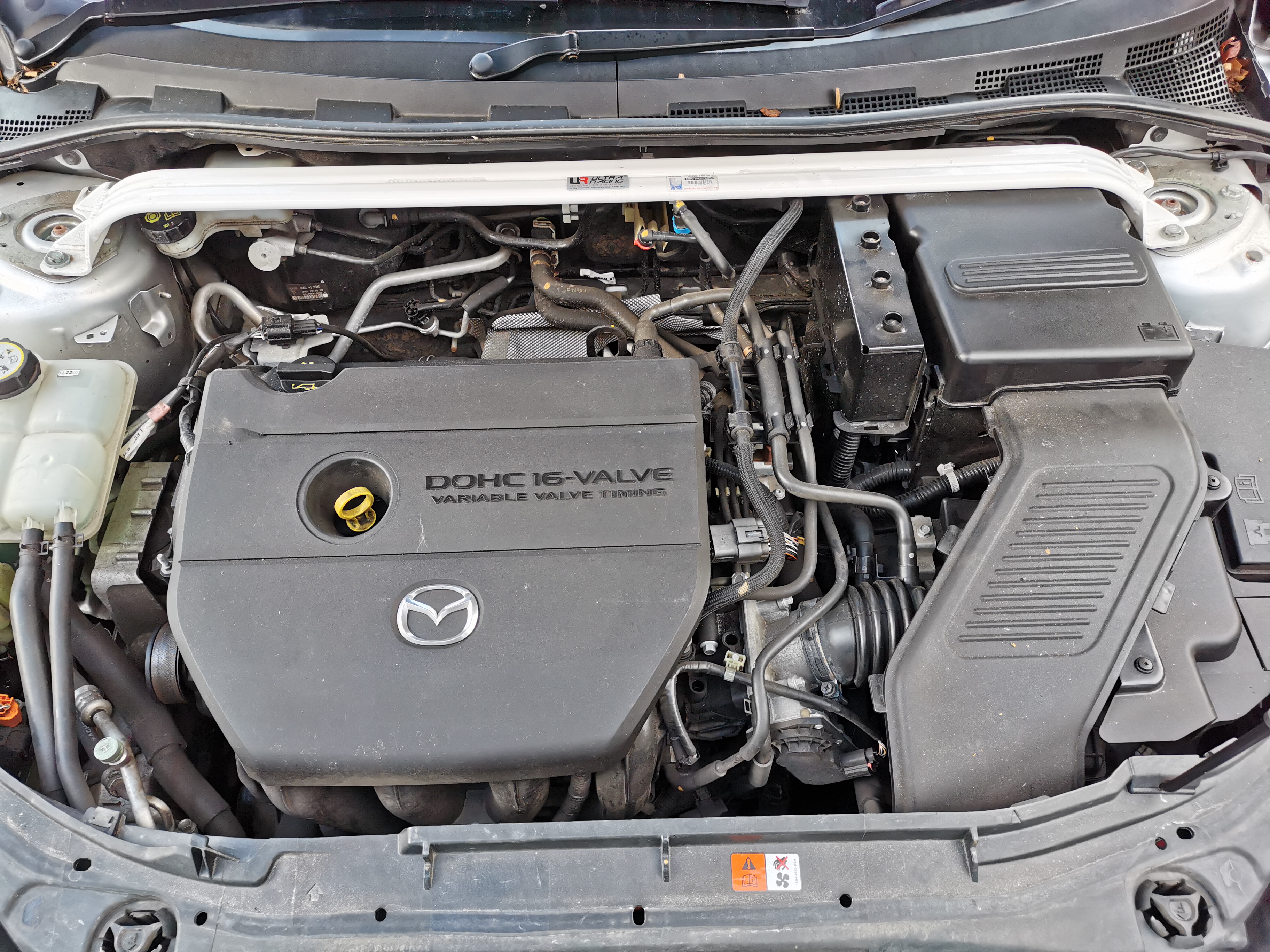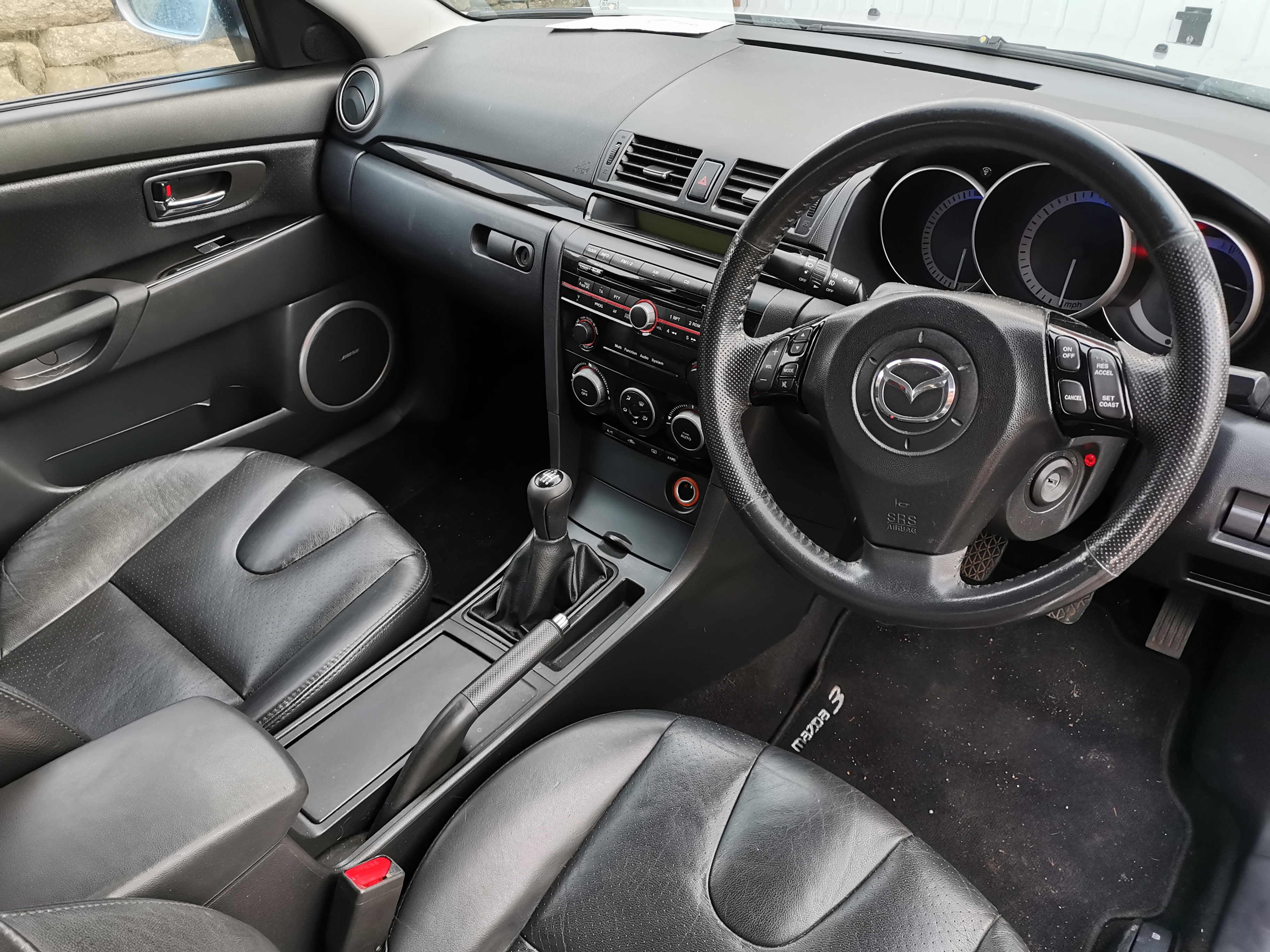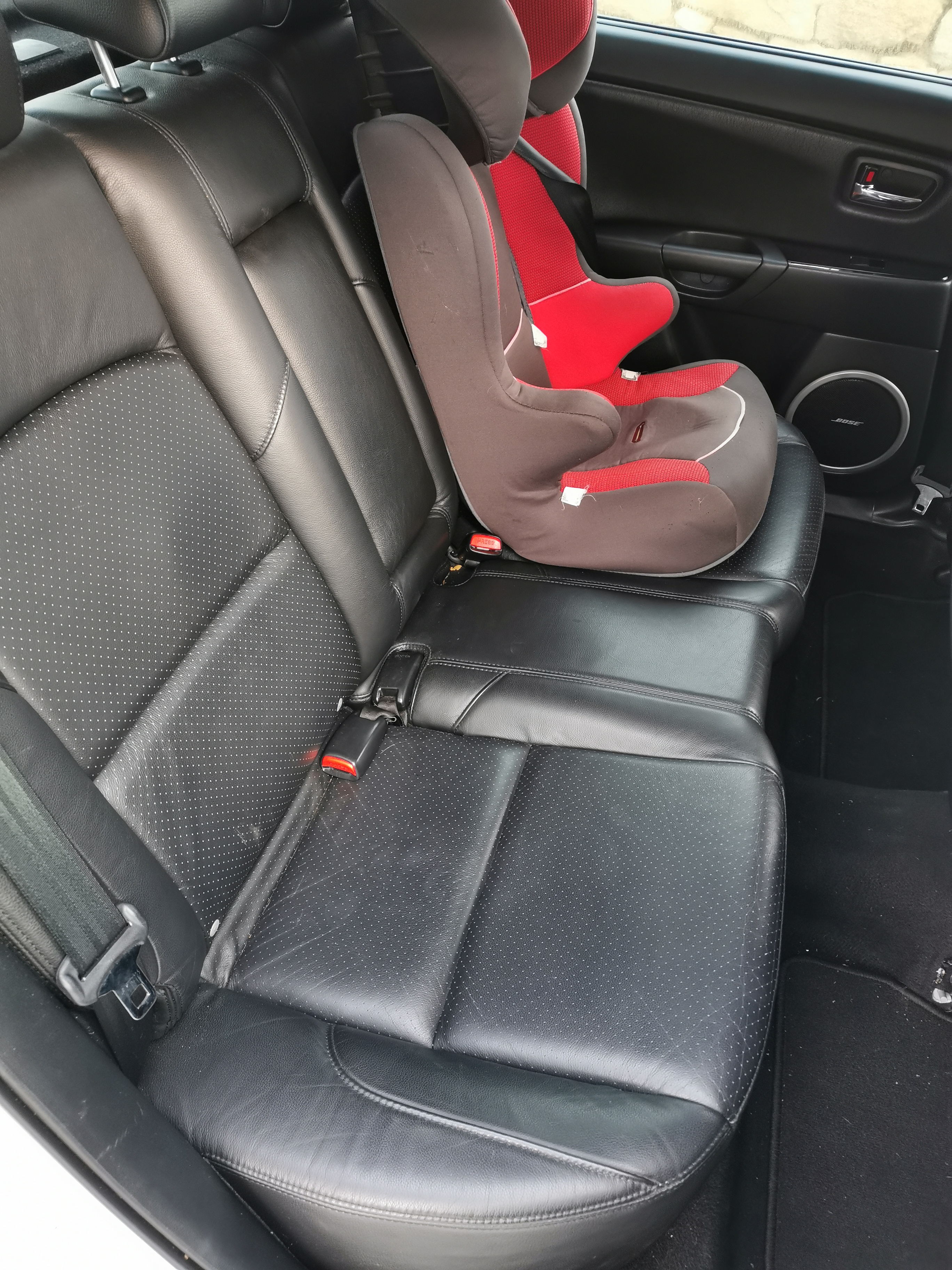 So the "track pack" looking at it is front strut brace, eibach springs, powerflow exhaust, drilled discs and upgraded pads.
It's very fit and healthy engine wise that's for sure.
Also has fsh and only 73k on the clock.
That's all for now.