Back in a Clio 172 Cup in Mondial Blue, 9 years after my last Clio. I guess it's true what people say, you always come back!
Picked it up on Friday night and drove back 125 miles, didn't miss a beat.
Car has done 54k miles, 2 owners from new and is in fairly good condition. It has been in storage unused for 2 years, rear arches look to be free from rust, all original interior, original glass, original splitter (afaik) but with a few minor niggles here and there for me to put right.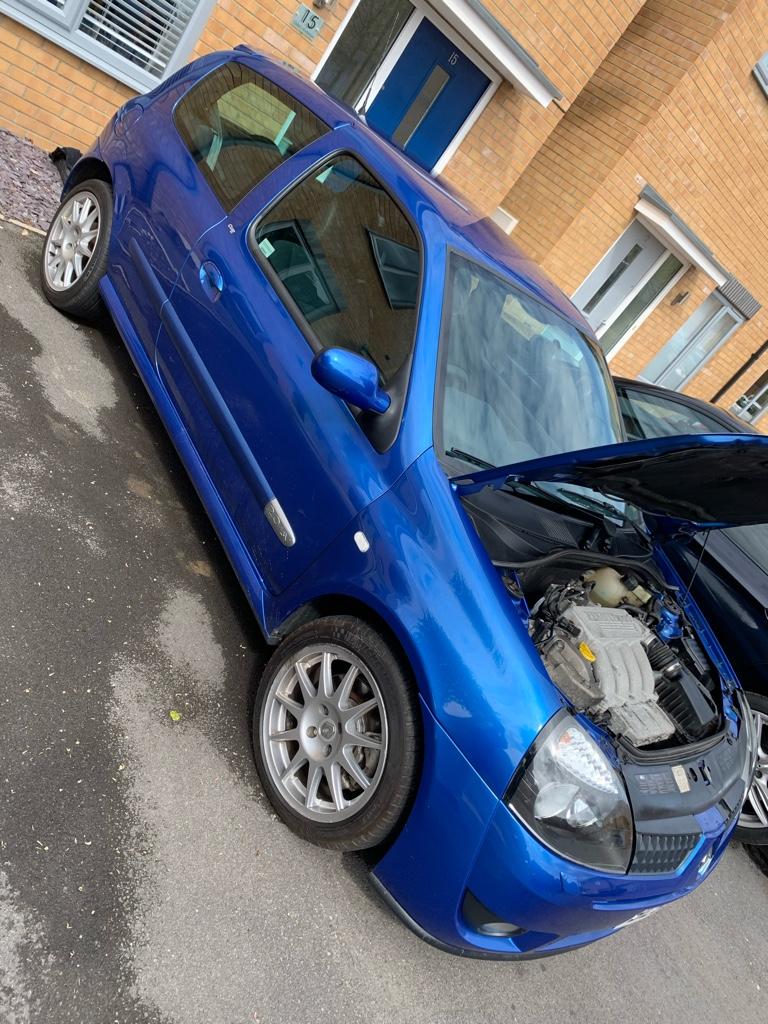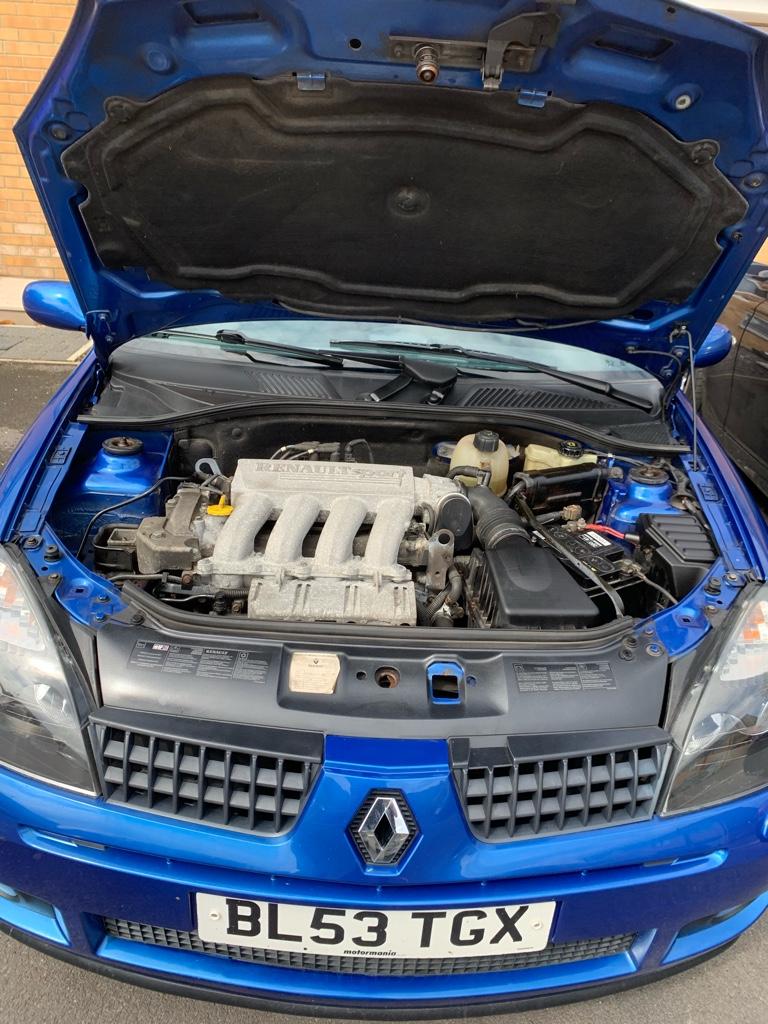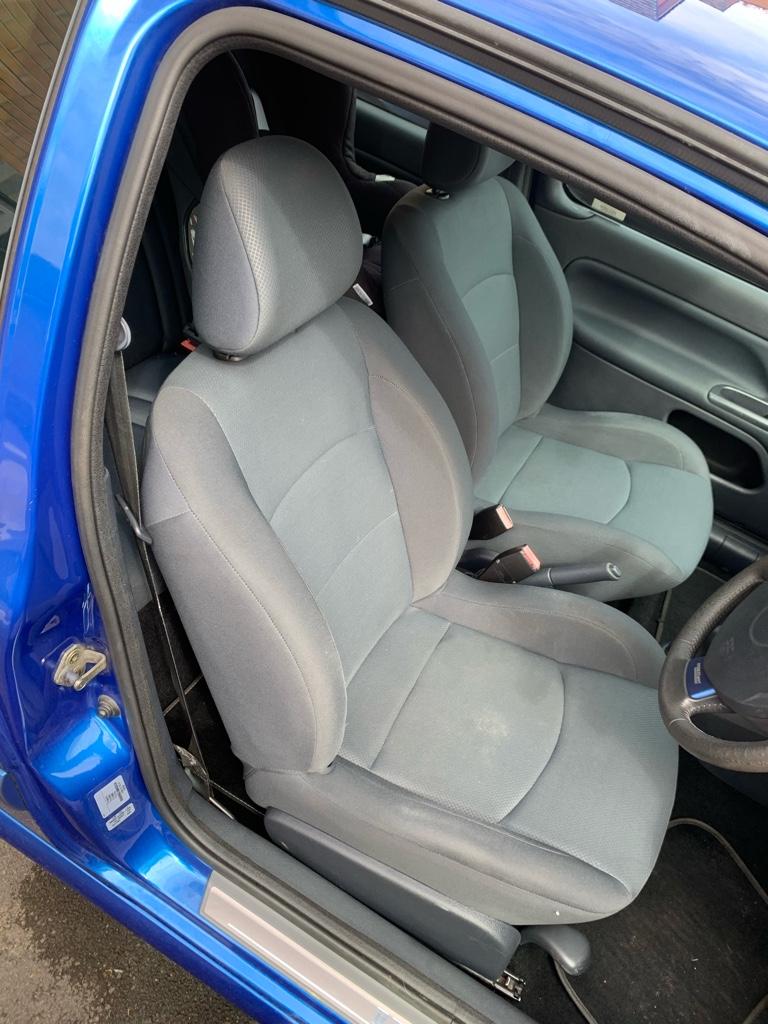 Belts were last done in 2016 at DTM Cars in Newcastle, the car hasn't covered many miles since but is booked tomorrow in with my local Renault specialist Andy Harland to have the belts, water pump, pulleys, tensioners etc. as well as all fluids and filters flushed/replaced. I'll ask them to give the car a once over and make a note of everything they find so I can put a bigger list together.
The car is in need of a good refresh and I am constantly finding little bits to order or put right as I hope to get the car back to a factory standard over a period of time.
The car has a SERV light on the dash but with no other lights? The precious owner said this came on after being with the garage who did the MOT and he was going to ask if they knew, still waiting for a reply...
Also the front headlights are Depo units but don't appear to fit very well? Are these original lights or replacements?
I also found this plug not connected to anything at the front by the fan, does anyone know what it's for or if it should be connected?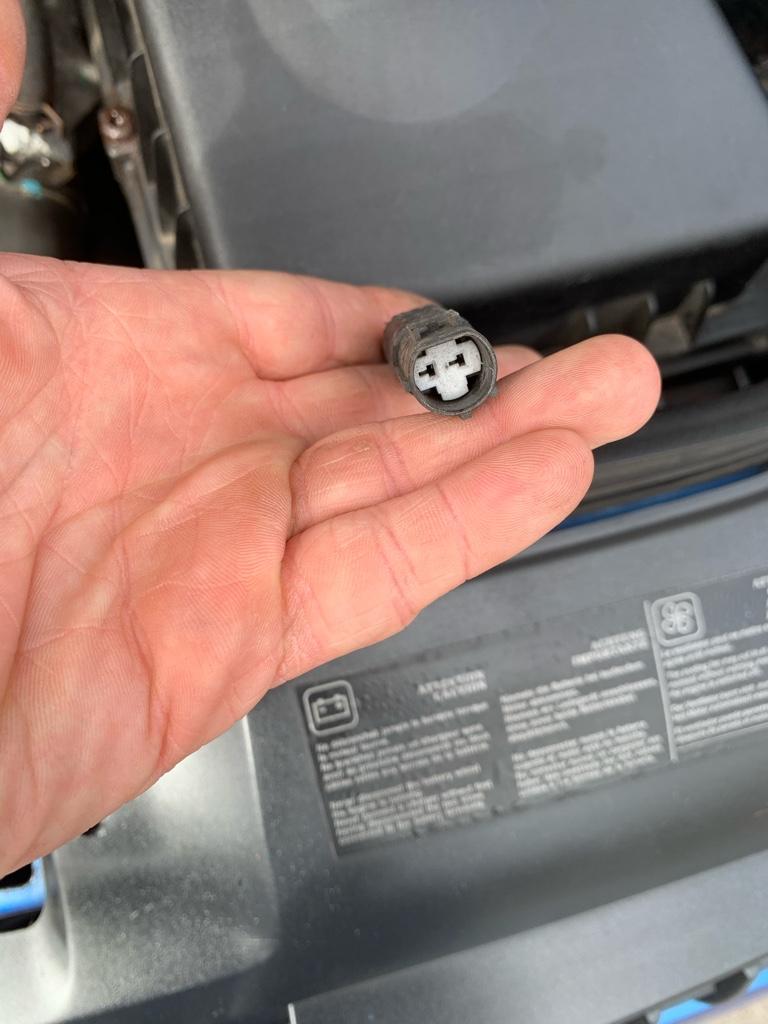 If I can get the car even half as good as some of the examples I've seen meticulously restored on here I'll be happy. This is a runaround to be used mainly on weekends as a toy and second car so I'm in no rush to get things done and like I say will take my time going through it with a fine tooth comb.
Look forward to speaking with people and gaining a wealth of knowledge from people on here. Appreciate any help anyone can give me