Fealt a little judder in the 182 and seems to have lost power. Engine warning light flashed up then disappears but still not running right.
RS Tuner gives the below: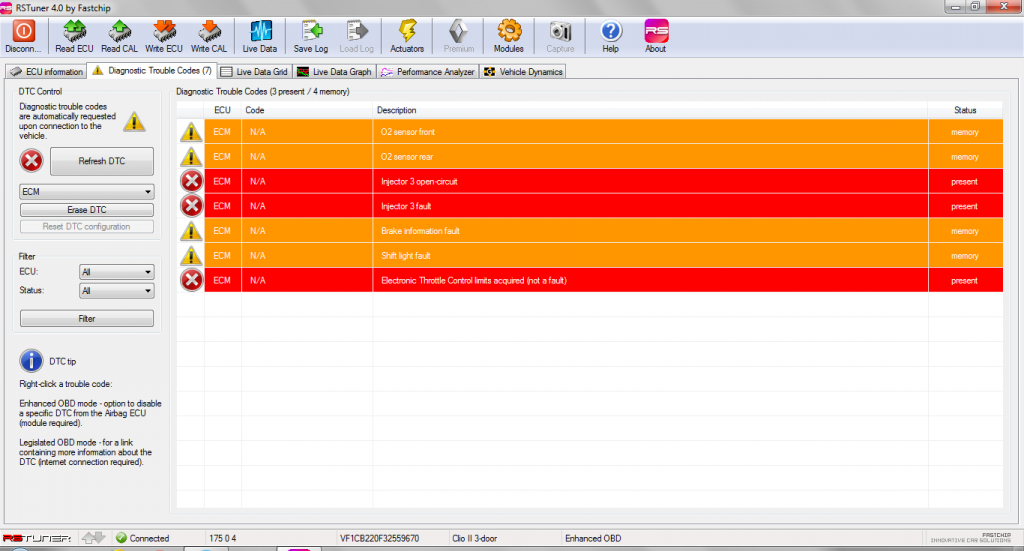 Guessing the o2 sensors are fine to ignore for now and it's injector 3 fault that's giving me problems. Anyone know what this is?