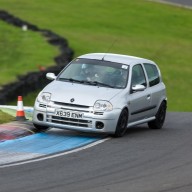 Scotland - South
ClioSport Area Rep
Well, CS Areas Day is back for 2016, and what better way to kick the year off than with a drive up to Glenshee! Being into April I'd hope the snow would've cleared and any track cars among us should be prepped and ready to go!

Route is yet to be finalised, but would be an early morning start at Stirling Services then a drive up the A9 to Perth, then the back roads out through a few villages and up towards Glenshee. From there we can either come back down the same route or keep heading north on a round trip for a slightly longer route.

Goes without saying that we'd expect safe driving from everyone on this. No dodgy overtaking etc.

Think that's enough talk for now. So who's game?! Add your attendance using the RSVP if you are please!