So we're all stuck at home bored, and I've been meaning to do this for some time. I saw something from
@Daniel
about wanting to do this journey in the v8's with his friends, so I thought I'd post this up so he could have a good look.
The plan was simple, ride the bike to the top of Scotland and back, using big chunks of the NC500, other good roads and generally having a good time along the way.
The trip was actually planned far more by
@Cookie
than it was myself, and was basically a bike trip with a bunch of guys from Pistonheads in lieu of a proper European road trip. I just ended up tagging along.
The attendance list was actually hilariously varied:
Myself: 32 years old, on a BMW R NineT
Terry: 30 something years old, on a BMW K1300S
Dickie: 50 (iirc) loved a beer, on a Triumph Trophy
Alistair: late 40's maybe? On a bloody Honda Fireblade!
Willie: late 50's maybe? On an Indian Chief with a big bore kit etc
The route, (I didn't take a pic of this at the time, but do have saved places), was something like this:
So, my plan was a little different to Terry's, mostly in that I didn't fancy riding all the way to Scotland in one hit on a bike with no fairings, so I took this chance to a) pop by my bosses house for a look at a planned extension for him, and b) pop and see
@Knuckles
and have a good beer and stay the night (free accommodation FTW). Thanks for that mate.
Day 1: Sidcup > Ellesmere Port
So, bright and early I set off, leaving London about 0700, and unfortunately by 0820 it had decided it was just going to piss with rain, torrentially. So for day 1, it was one photo and nothing else. To make matters worse, day one identified two things:
My rain suit wasn't long enough to keep the water out of my chelsea style boots.
My rain suit wasn't waterproof. Absolute litres of water was making it in at the bottom of the zip.
By the time I made it to Scotts, everything was soaked, I was not a happy human.
Mileage update for the day: 239 miles.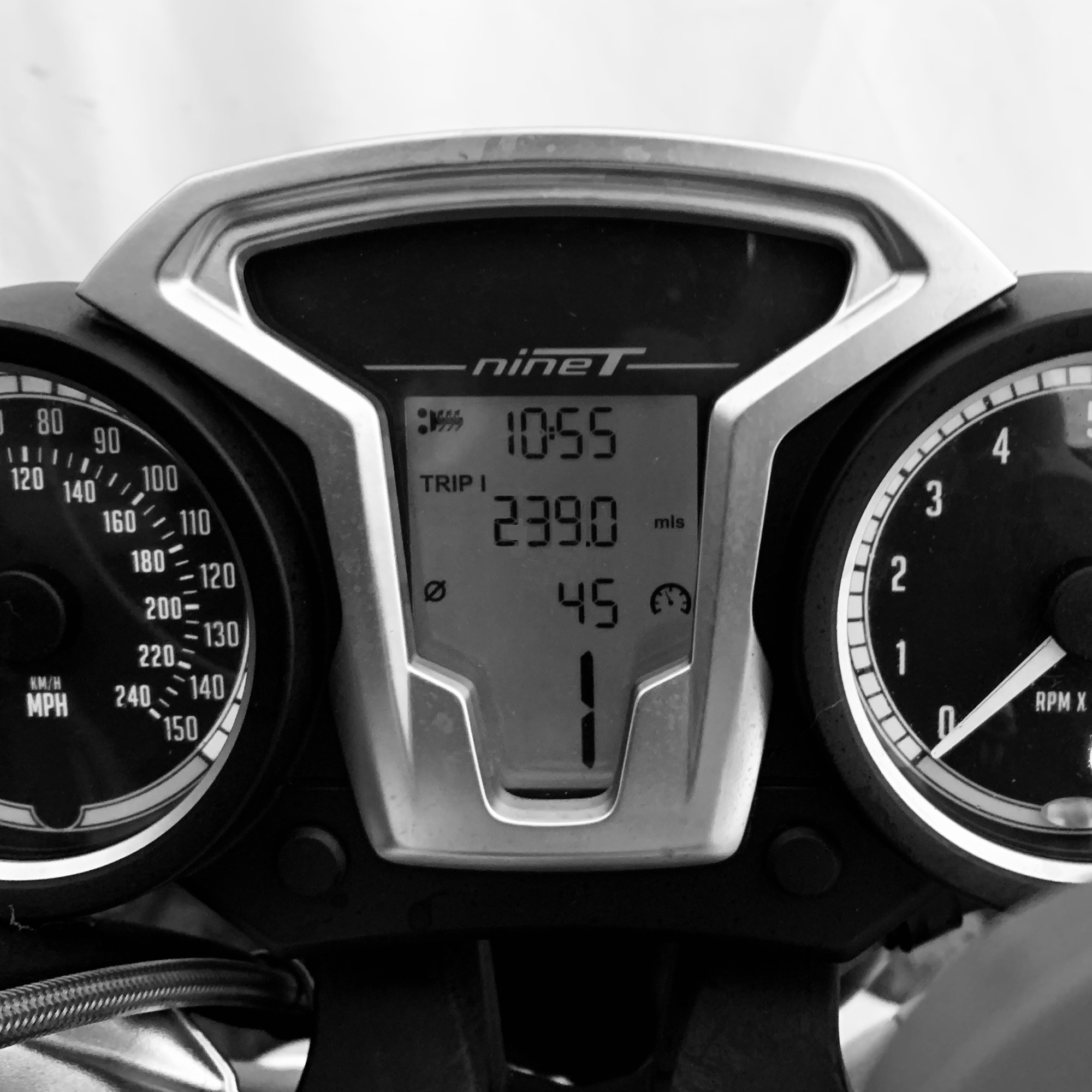 Day 2: Ellesmere Port > Aberdour
So, I set of from Scott's pretty early, and met Terry and Alistair at some dodgy beefeater type thing, we headed straight off, and for today, the weather was on our side! The riding was great, we made a quick lunch stop around Corbridge, just below northumberland national park.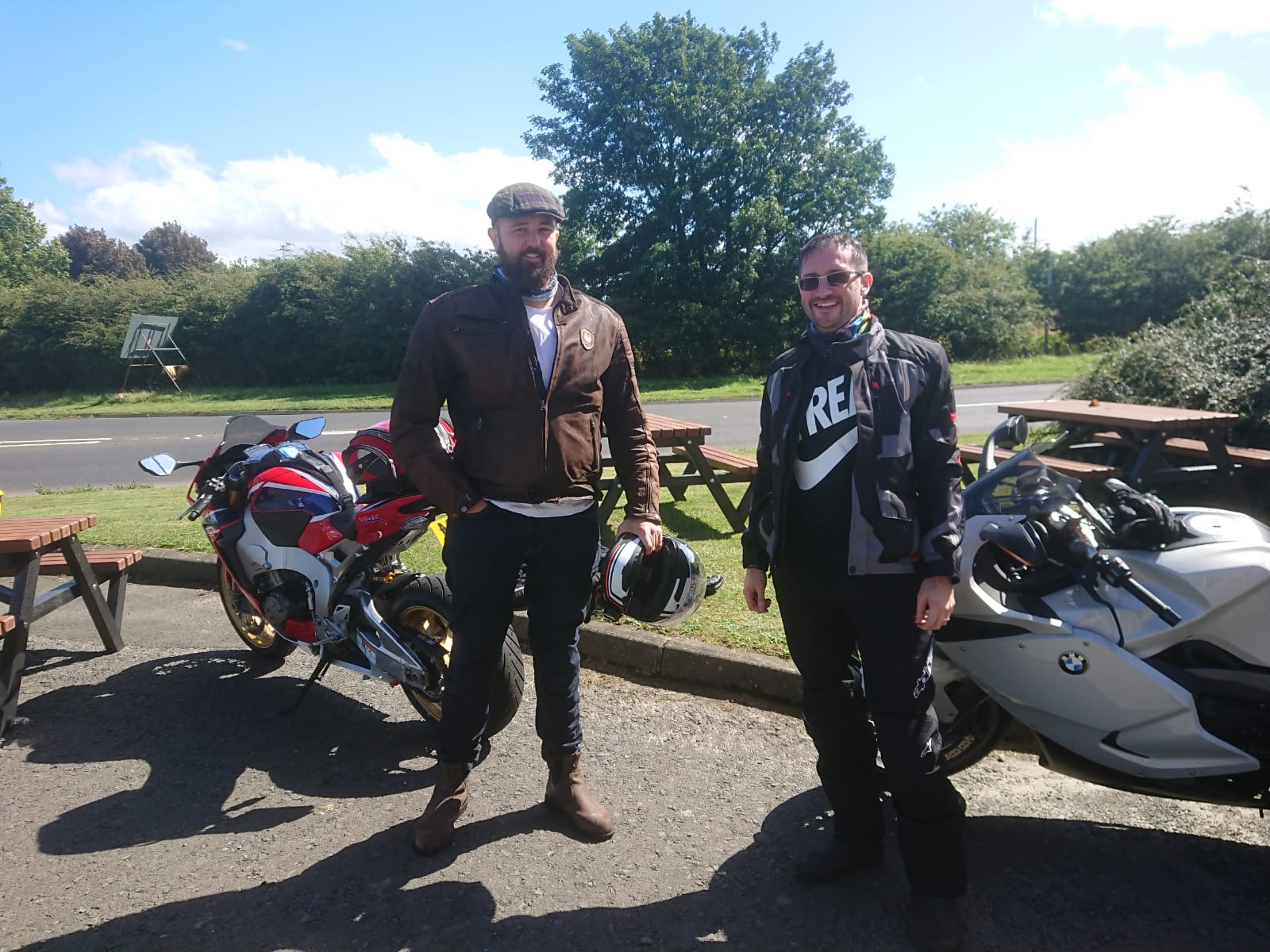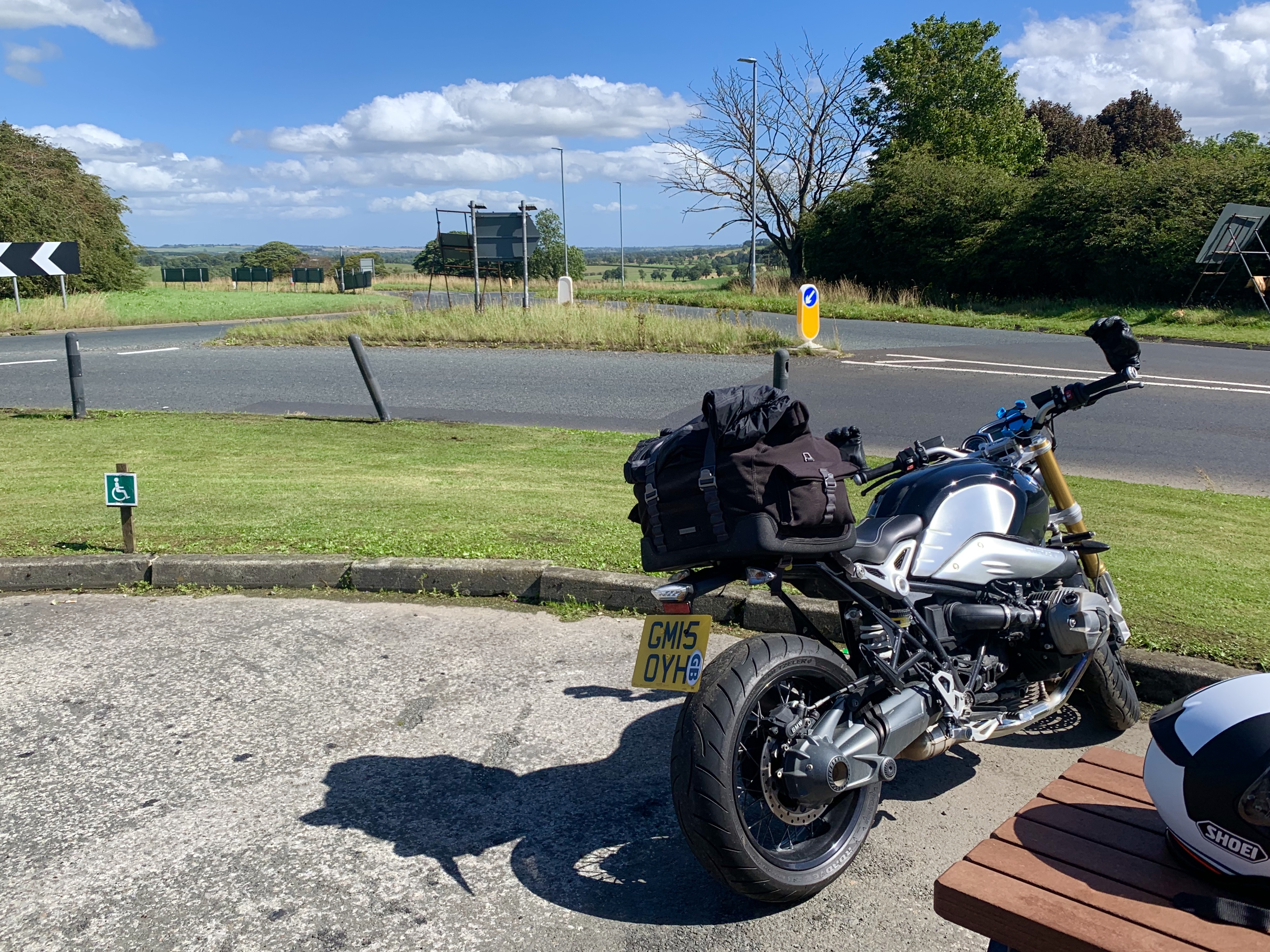 Cracking sandwich, can of coke, and away we go. Worth noting at this point, I wasn't too impressed with my brand new lid. but thought nothing of it.
So on we cracked again, until we pulled into Jedbrugh, just over the border. Annoyingly, none of us stopped as we crossed the border to take the obligatory photo...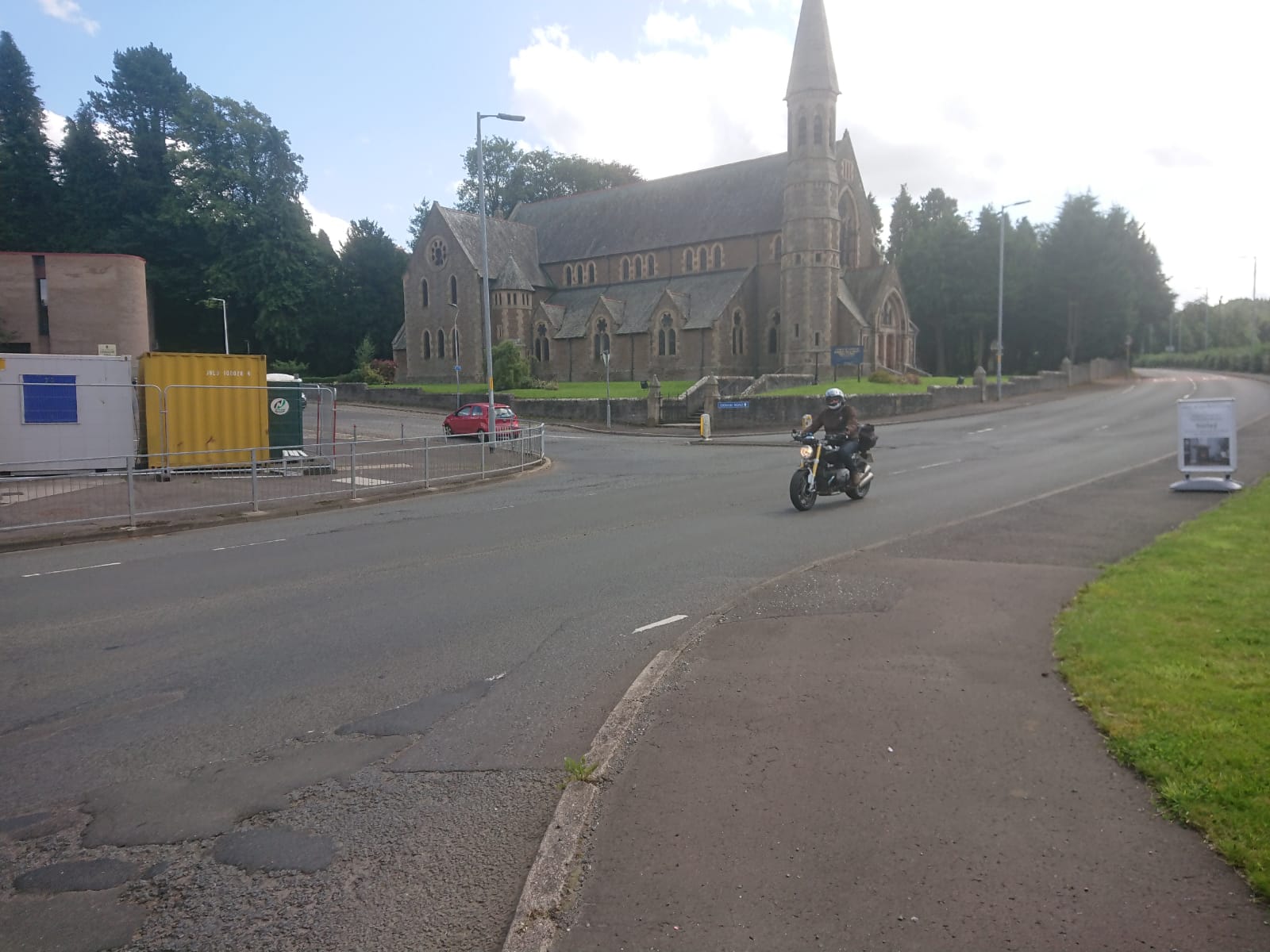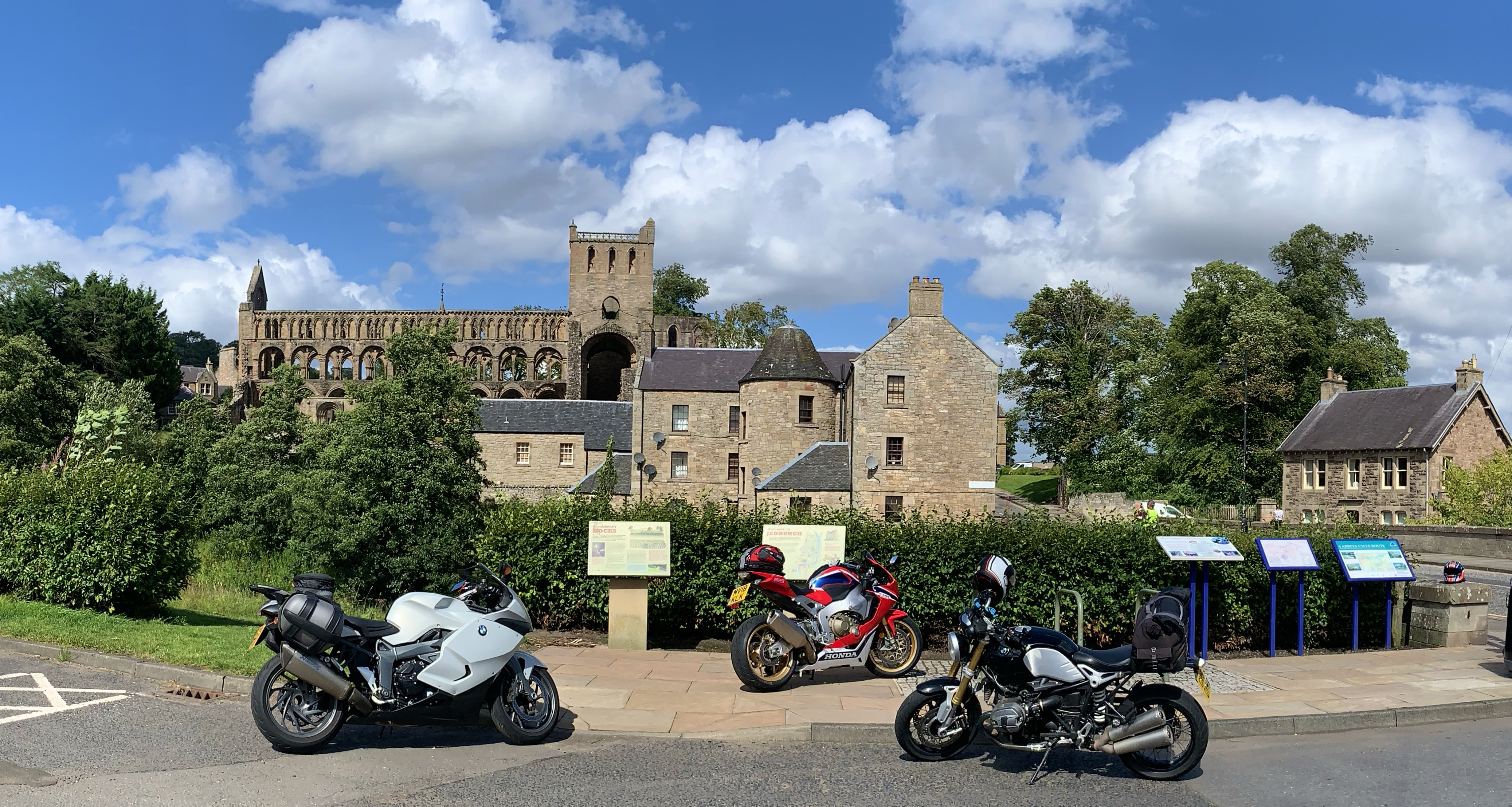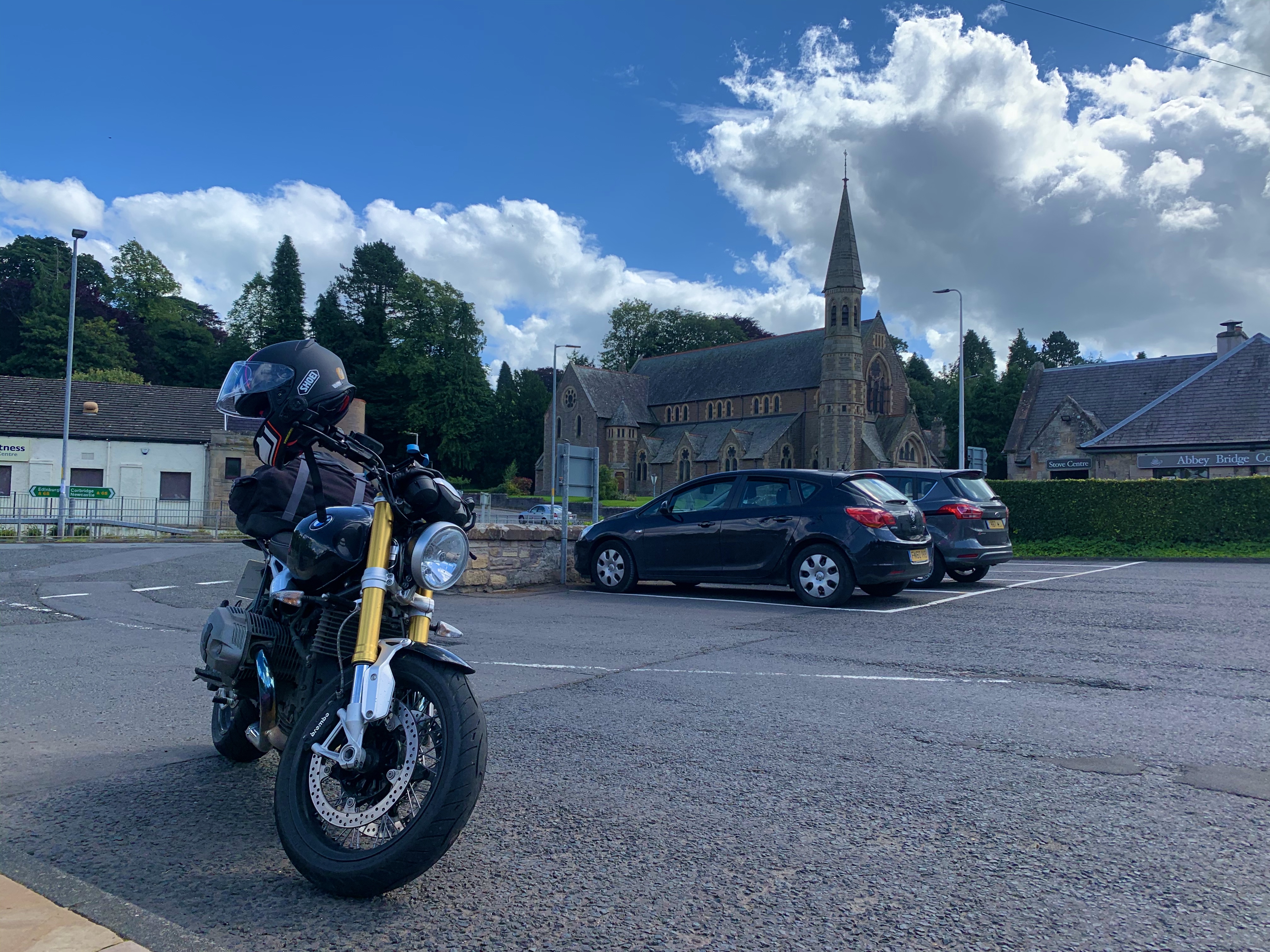 On we went, heading for Aberdour, where Willie lived. The weather held out, and it was generally a great ride. I took this photo because at this point, on day 2, my brand new comms device gave up working. s**t. Seems day 1 insane rain TOTALLY killed it.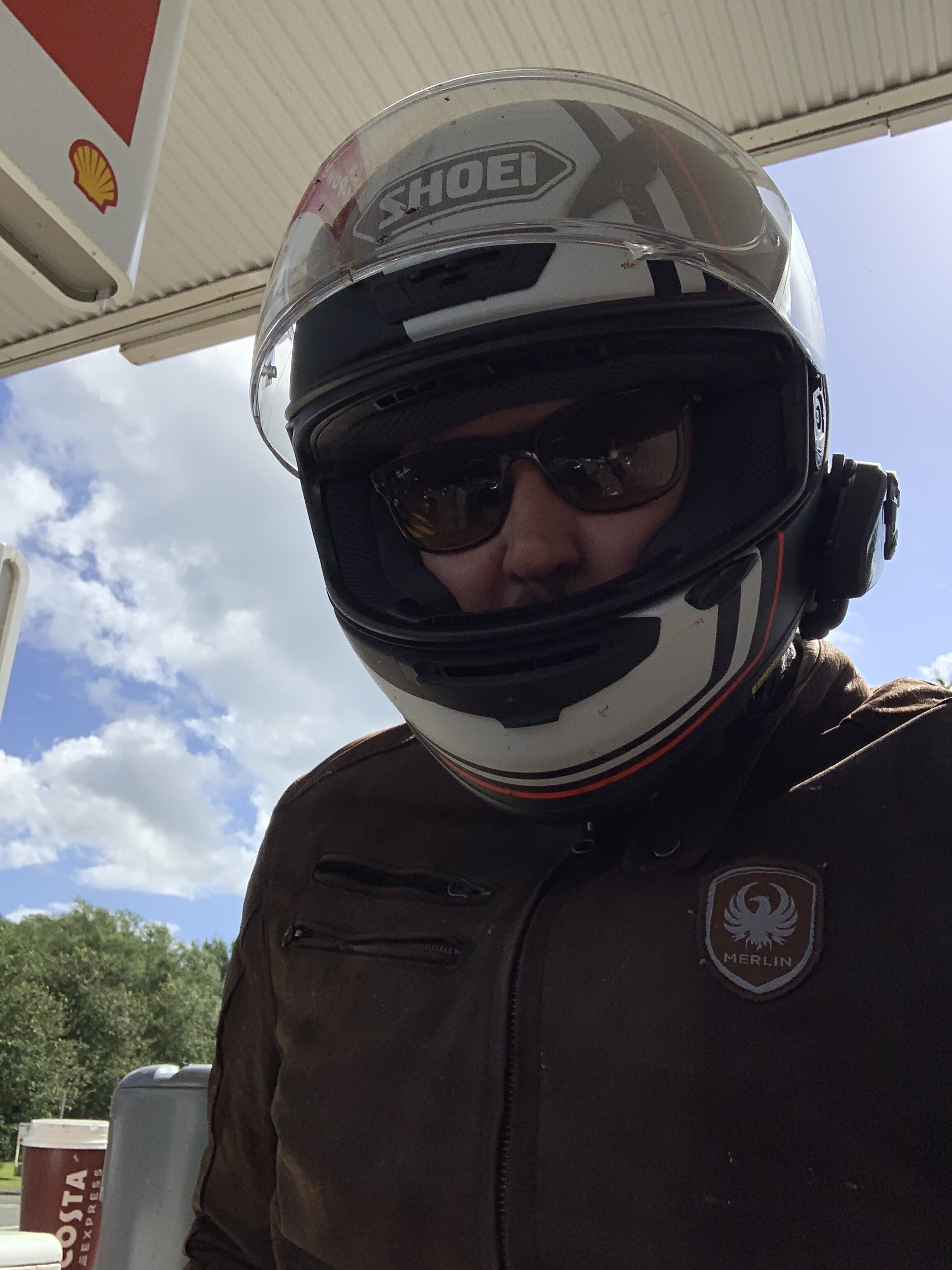 Last edited: