Some of you may have seen that I have recently sold my mint mondial blue 172 Cup and not long after that my iceberg 172 Cup. The reason being that I was offered back this 182FF in artic blue that I sold to a good friend of mine a year ago.
It is a 2005 Clio 182 in artic blue(my favourite colour) with the spoiler pack and suspension pack. It also has the optional factory fitted Recaros, so cloth rear seats and door cards like the Trophy. I have the original sales invoice with the options selected.
The car has only covered 53k! It still has the original Cup suspension fitted. The Recaro seats are mint. The whole car is pretty mint. Belts and dephaser were done a couple of years ago. The only modifications are a sports cat and Janspeed stainless exhaust system.
I don't have too many plans for it. Change the side light bulbs for LED ones to match the xenons, it already has silver vision indicator bulbs, new rear numberplate light, 3/4 front plate and new rear plate, genuine mats, non sticky interior trim and a retrimmed steering wheel. I have already fitted my genuine carbon fibre dash strips.
I have removed the side skirts and door strips as with all my Clios and given the car a good clean today. The wheels have been refurbished and have matching Michelin Pilot Sport 3's fitted. The headlights have also been refurbished and coated with UV lacquered. I will update with some further pictures once its all back together.
I should hopefully be keeping this one, but I have said that before! I have bought another Megane RS 250 too and will do a thread on that as well. Anyway here are a few pictures when I first got it back and after a clean today.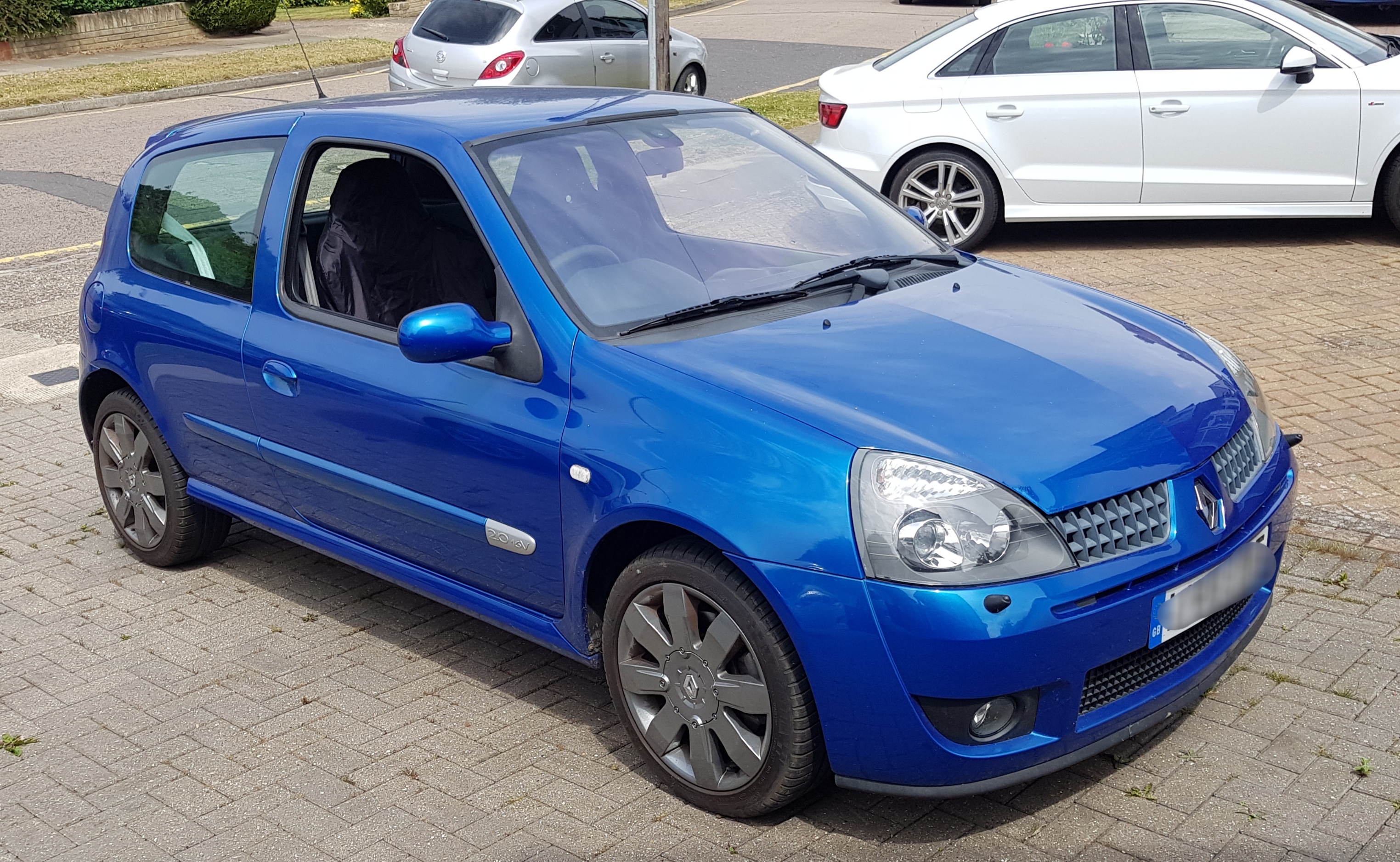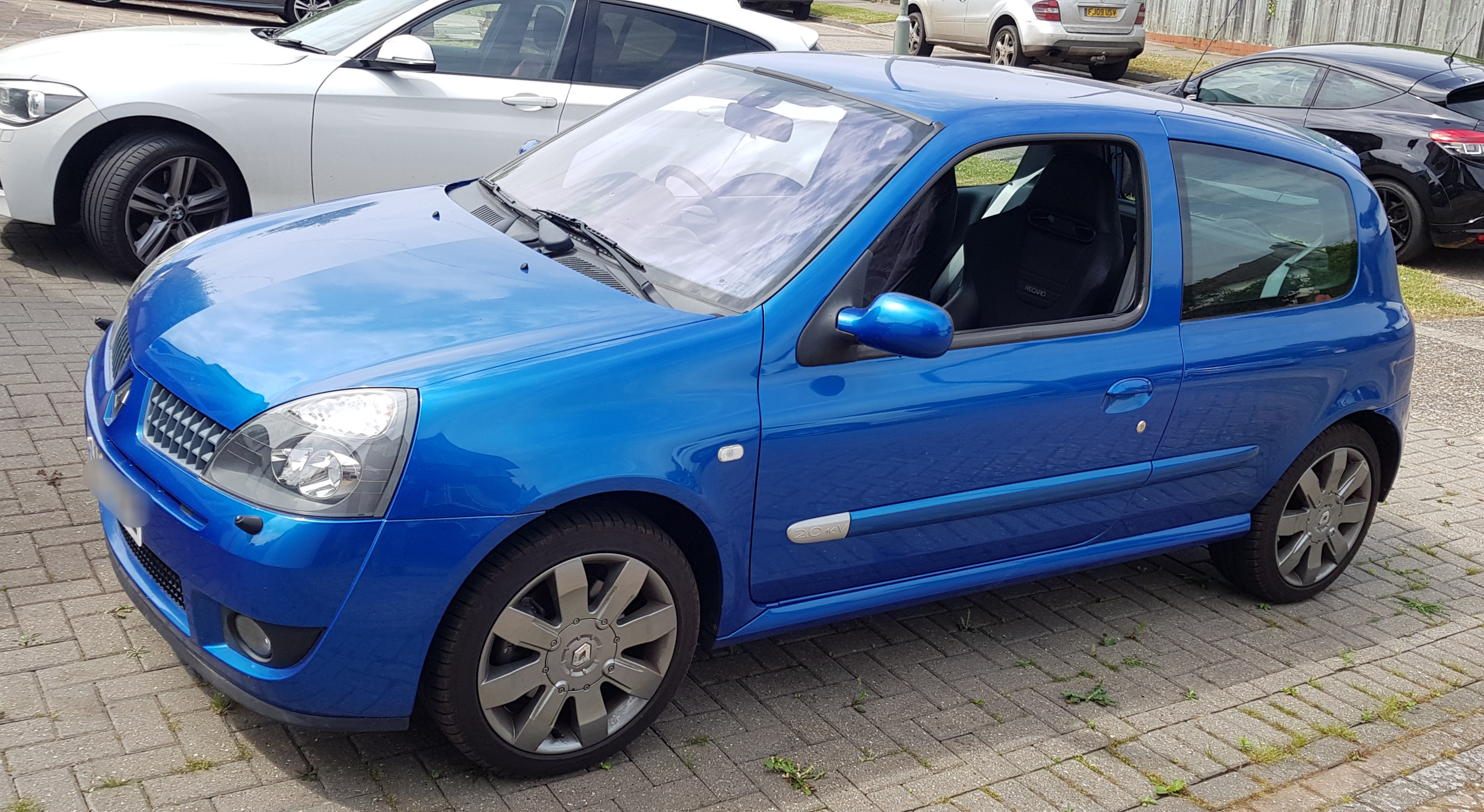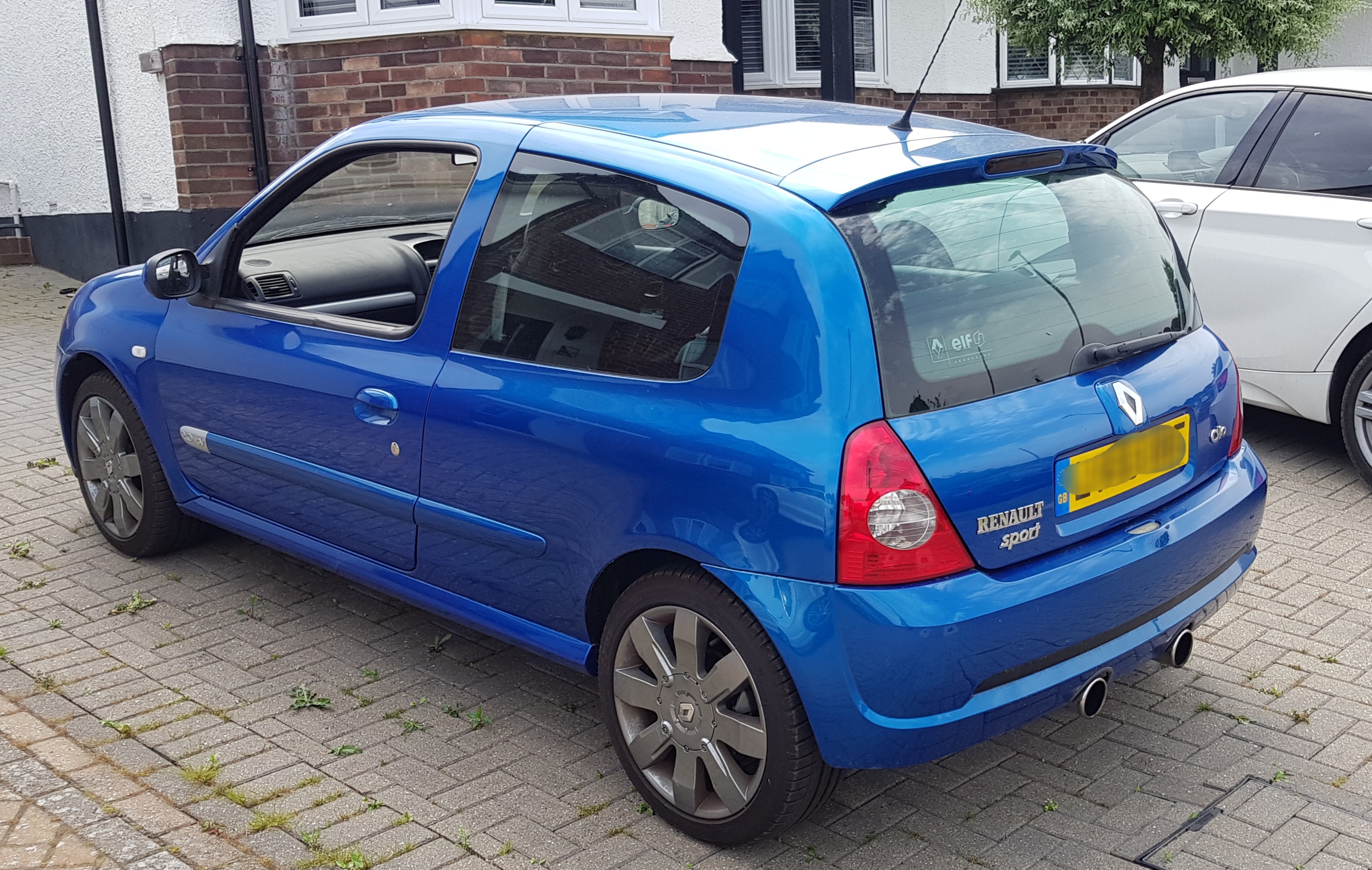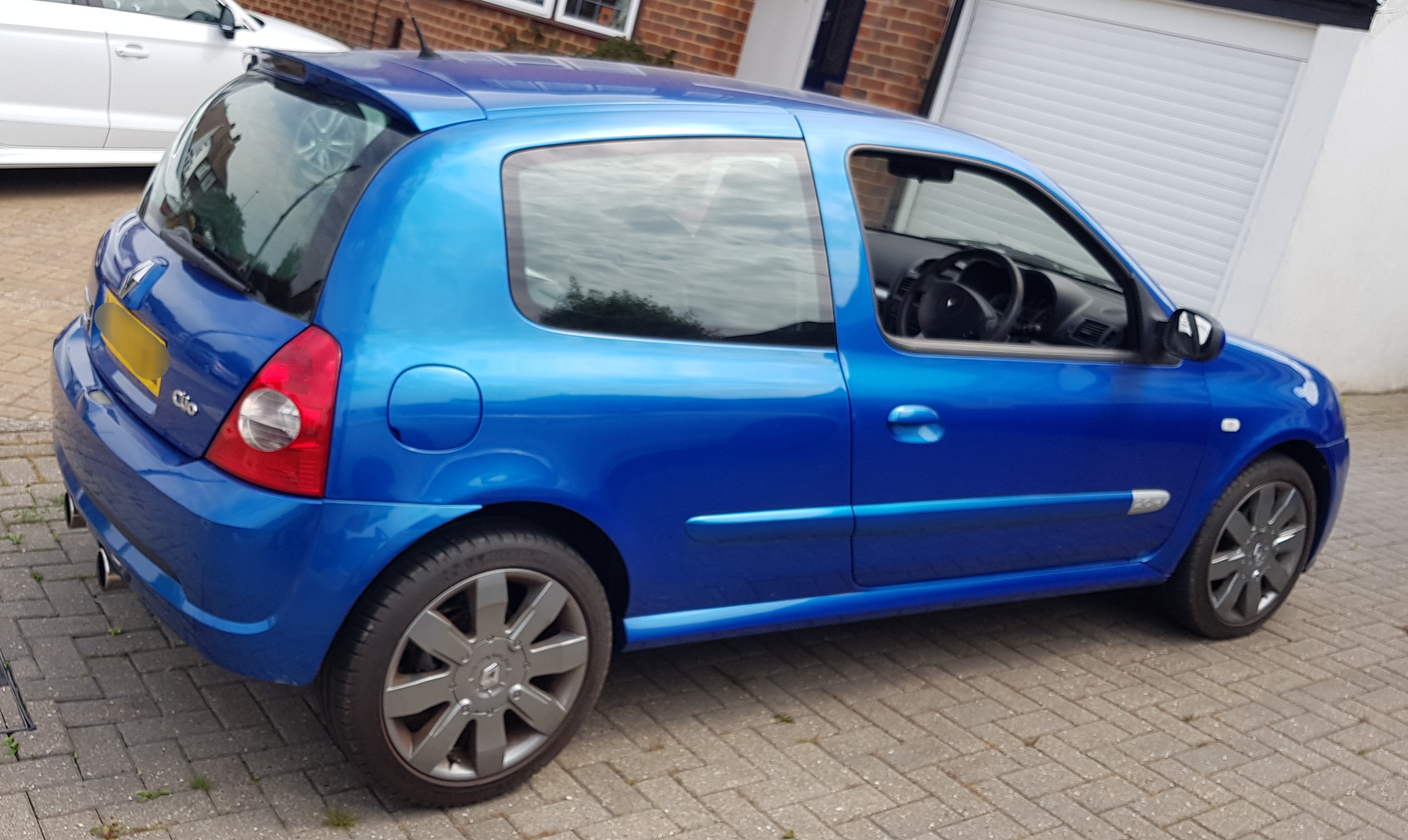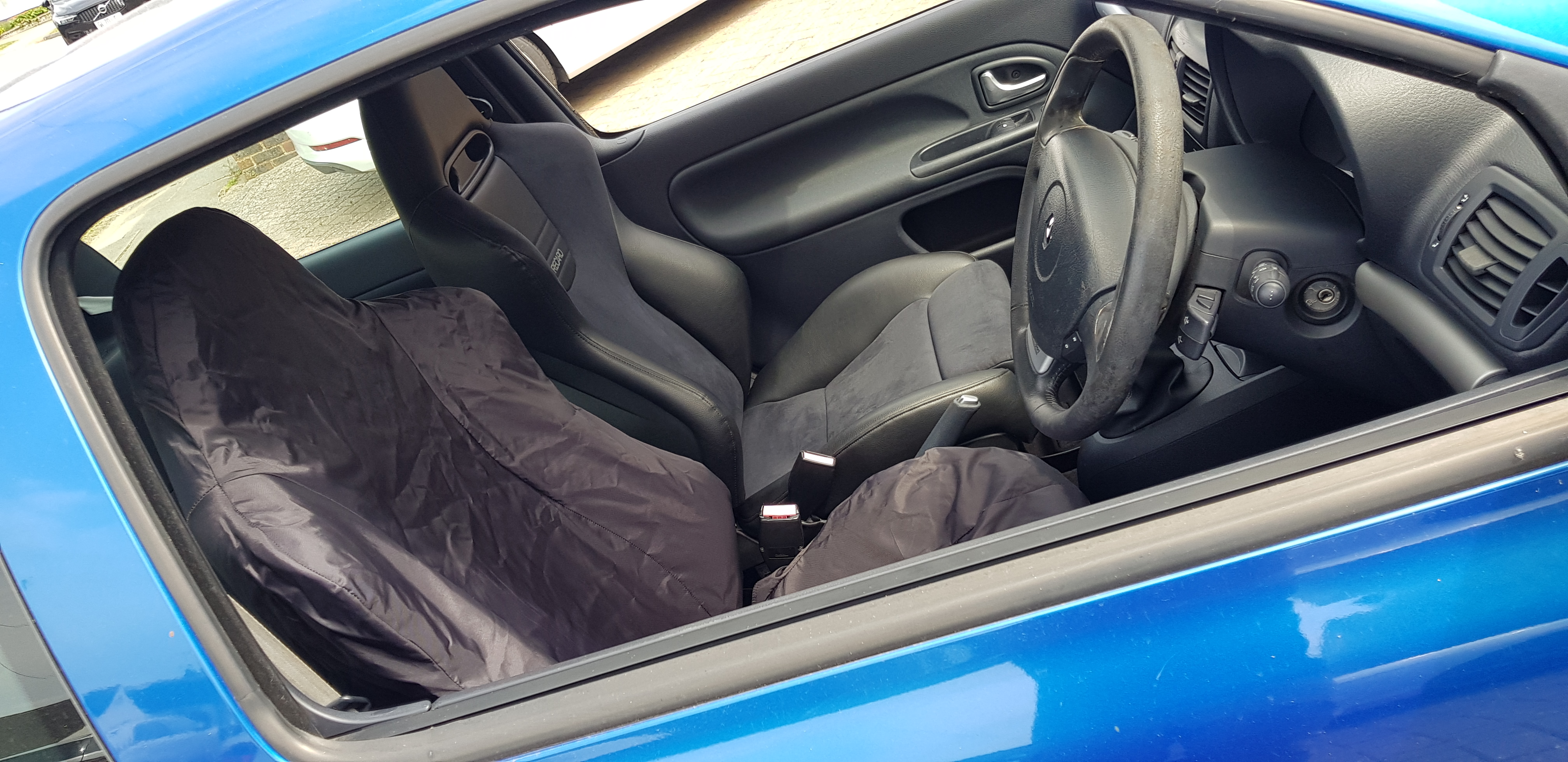 Removed side skirts and door strips