Hello all.
(First of all, im from the Netherlands, so sorry for any grammar mistakes)
Im Atze, I have a 1.2 Clio as my first car. It's has some mods done like the Dynamique spoiler and Ph2 rear lights.
Here a short list of mods (could be that I forgot 1 or 2 things):
Done:
Exterior
- Fog lights
- BSA Motorsport 689 15" alloys (Made in Australia, that's what I found on internet)
- Phase 2 rear lights
- Original Renault Clio mudflaps
- RS headlights
- Dynamique spoiler color coded
- Fog lights surrounds color coded
- Rearview mirror caps color coded
- ClimAir wind deflectors
- Little Clio emblem in front grille
- Winter tires set, steel with Aquarius wheel caps
Interior
- RS door panels
- Electric windows (were manual first)
- Fitted original radio, screen on top of dashboard and steering column remote control (don't know if that's the right word, but I think you guys get it)
- Yatour Radio interface
- Initiale bag in the trunk
Planned
Exterior
- Clear side repeaters
- Clear license plate light

Interior
- RS seats (front and rear)
- RS gearknob and dashboard trim
Engine
Engine wise nothing because it runs perfectly. Did replace the battery 2 weeks ago. The battery said 2005. So 12 years without a single problem. That is pretty good for a battery, isn't it?

I'm always open for any other modifications/tips.
And does anyone know how to change your profile picture? Can't find it out how to change it.

First picture is when I bought it. And the one with the yellow RS was taken yesterday.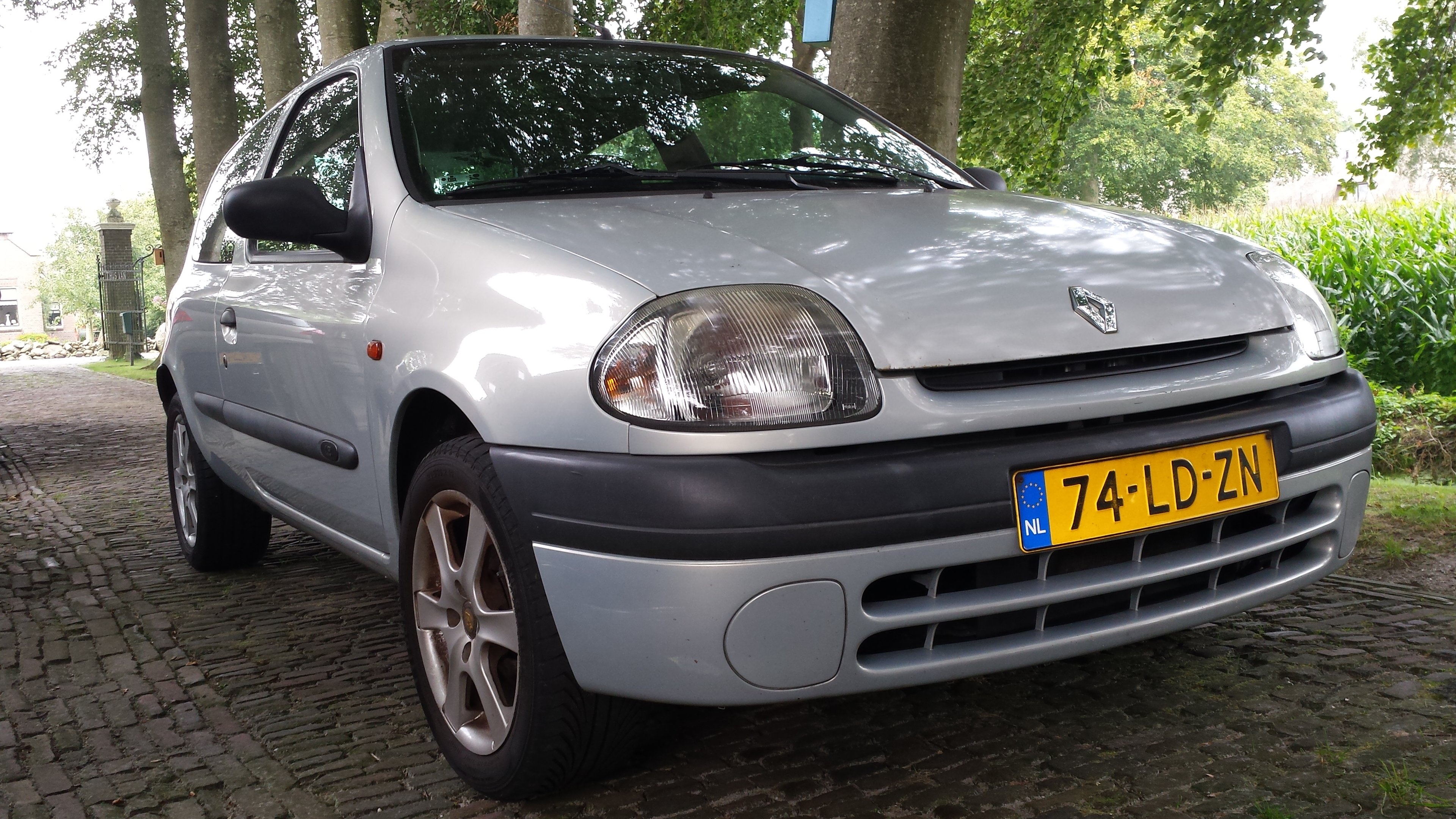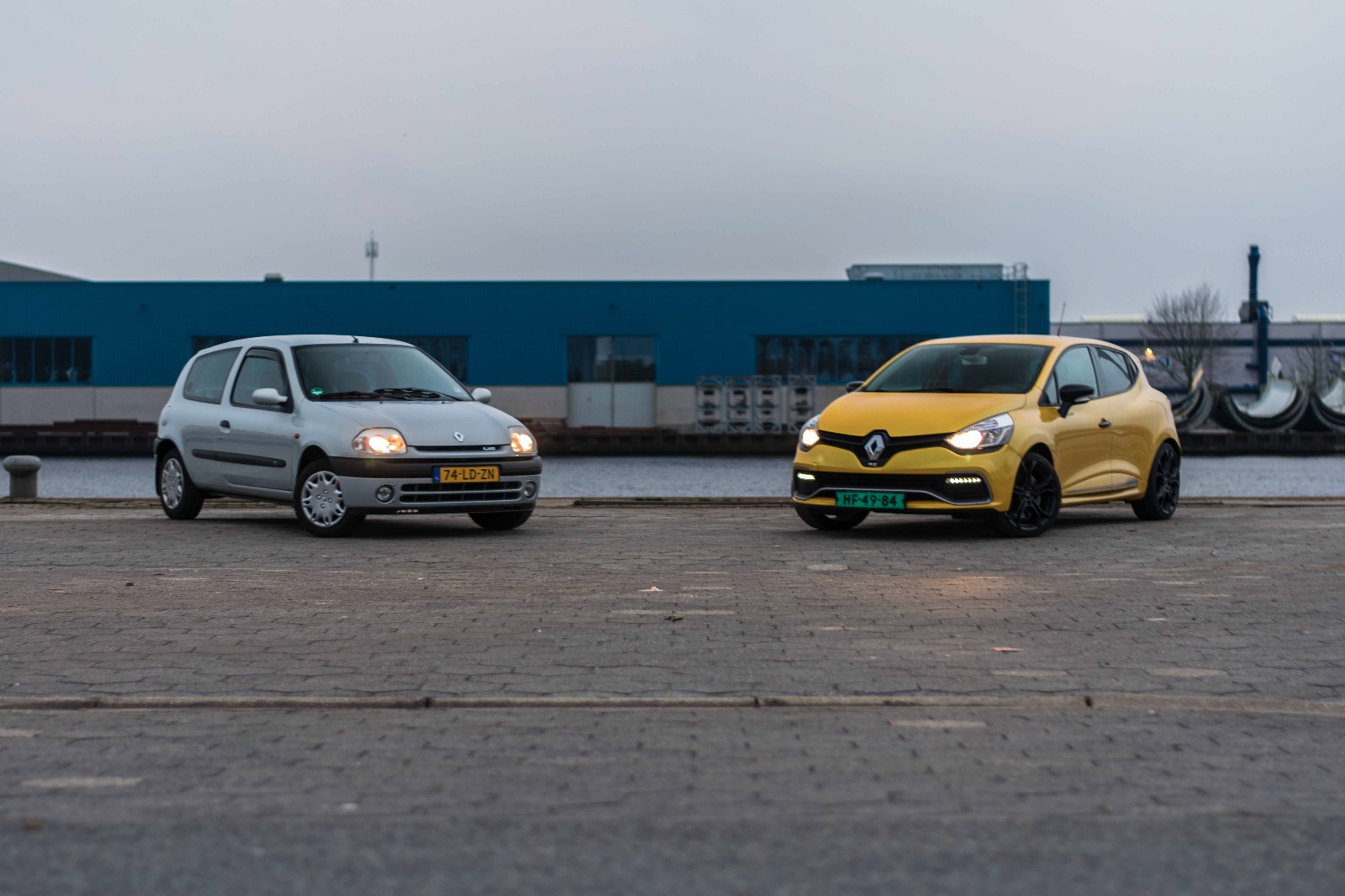 Thanks for reading