How do,
Over the last 3 weeks, myself and my partner have been looking for a replacement for her Civic, which was starting to cost her more money than it is worth. So enough is enough, we started looking at cars and an A3 tickled her fancy. Budget was £6k at first, however trying to find a decent spec car that has been looked after that has sub 100k is few and far between, so we upped the budget to £7.5k and better cars popped up.
After trawling eBay, Pistonheads and AutoTrader we had found ourselves with a decent list of potential cars, we travelled to Macclesfield to have a look at one there, the garage wanted top dollar for a car that wasn't up to standard. Likewise we looked at what appeared to be a lovely Ibis White 'BE' in Stockton-on-Tees (We live in Sale - Greater Manchester). The car was "Doctor Owned" (I'm not actually sure what that even means, we know a few and they don't look after their cars) and looked great in the photos, so we decided we'd go and have a look with the intention of buying it there an then and coming home in it, with us travelling so far. We arrived and the car was out in the forecourt, it looked spot on from about 10ft away. Closer inspection revealed all 4 wheels had been "refurbished" by Stevie Wonder, the previous owners private plate was still on the car (bearing in mind it's now registered to a Lexus), arm rest knackered (turns out this is the A3's bread and butter), interior was marked with the headlining being torn in the boot area and a rip in the leather on the back bench and that isn't the worst of it. We took the car for a test drive irrespectively seeing as we'd travelled so far for what I'd class as a nail and upon firing the car up I knew straight away it was a money pit seeing as the flywheel was letting me know it wasn't happy through the clutch pedal. We went out for 10 minutes and looked the car over one last time and spotted the sill wasn't right on the NSF, it bulged out and was smooth and after closer inspection it had taken a hit and repaired badly. After returning to the dealership we got the usual dealer patter of "
well it's a 10 year old car, you have to expect marks
", fair comment and I know this however I don't expect a nail at top whack. So we jumped back in the car and made our way home (yay!), tried to look at a Black A3 with a 'pano' roof an nav in Shipley on our way back, but he let us down when we were about 15 minutes away after knowing we were coming, tw@.
2 days later my partner came to me all excited "found one", had a look at it and it was a lovely Ibis White Black Edition, 79k, full service history, 1 owner from new and it looked mint inside and out. So that night we headed to Burnley (about 40mins away) to have a look at it while the dealer was closed. Car looked fantastic, missing PDC but not a problem (it was a requirement, but not imperative), wheels were good etc you get the picture. The following day I rang up the dealer and arranged a viewing that day. Viewed the car and took it for a test drive, no issues other than the ABS light coming on to the horror of the dealership owner. So he said to take it to a garage around the corner from the dealership and they diagnosed it being an ABS sensor, no biggy in the grand scheme of things considering the history of the car and it's condition. We got back and discussed the price and getting the sensor sorted and a deal was done.
We picked the car up 4 days later, sensor sorted with a rear bearing to boot. Car looked great following it down the motorway and the misses was absolutely made up with it.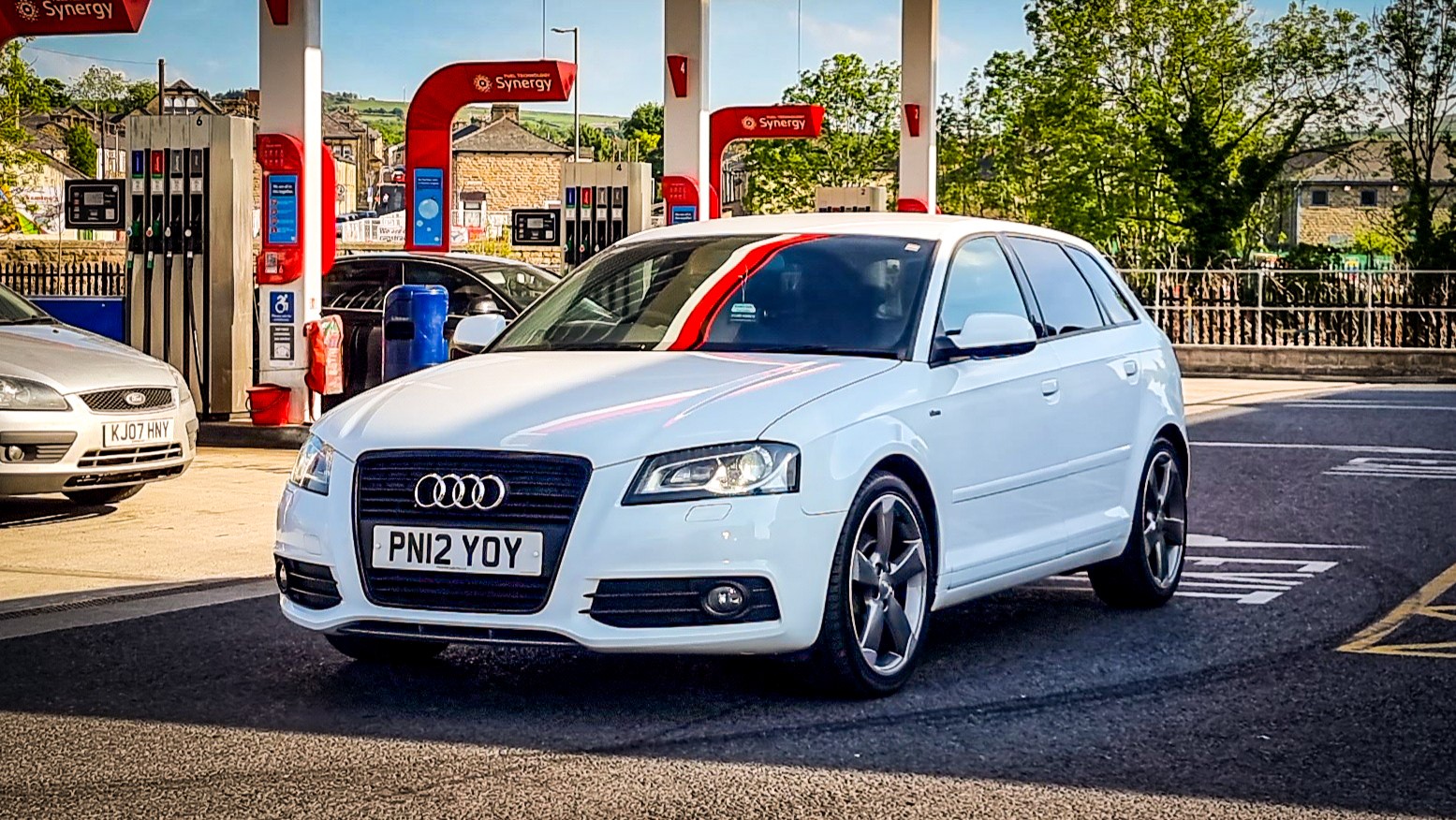 Anyway, this weekend I got my hands on it for a proper clean and a chance to fix a couple of issues like arm rest latch, missing badge off the 2nd key and new genuine bolt caps as they were knackered from hand wash wheel acid at a guess.
Got some pictures last night.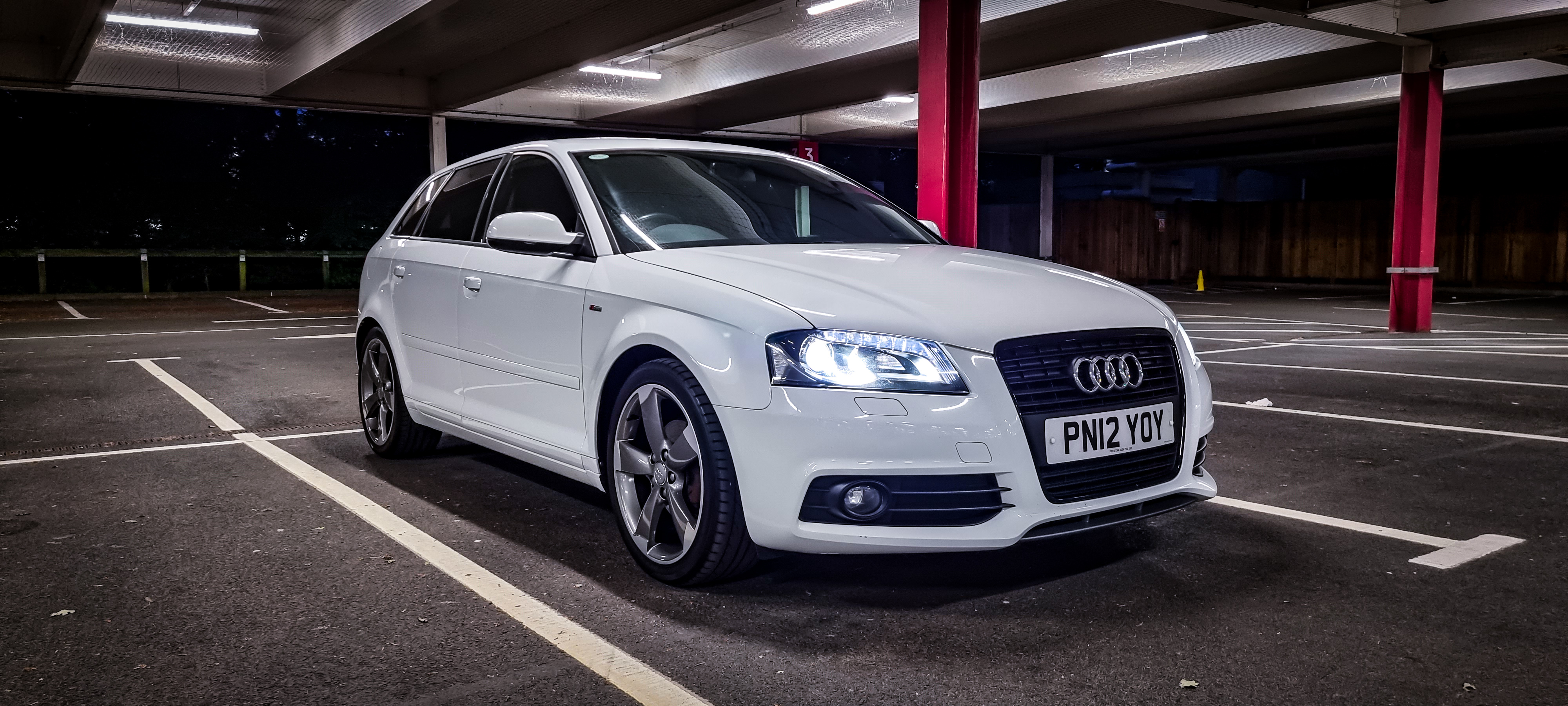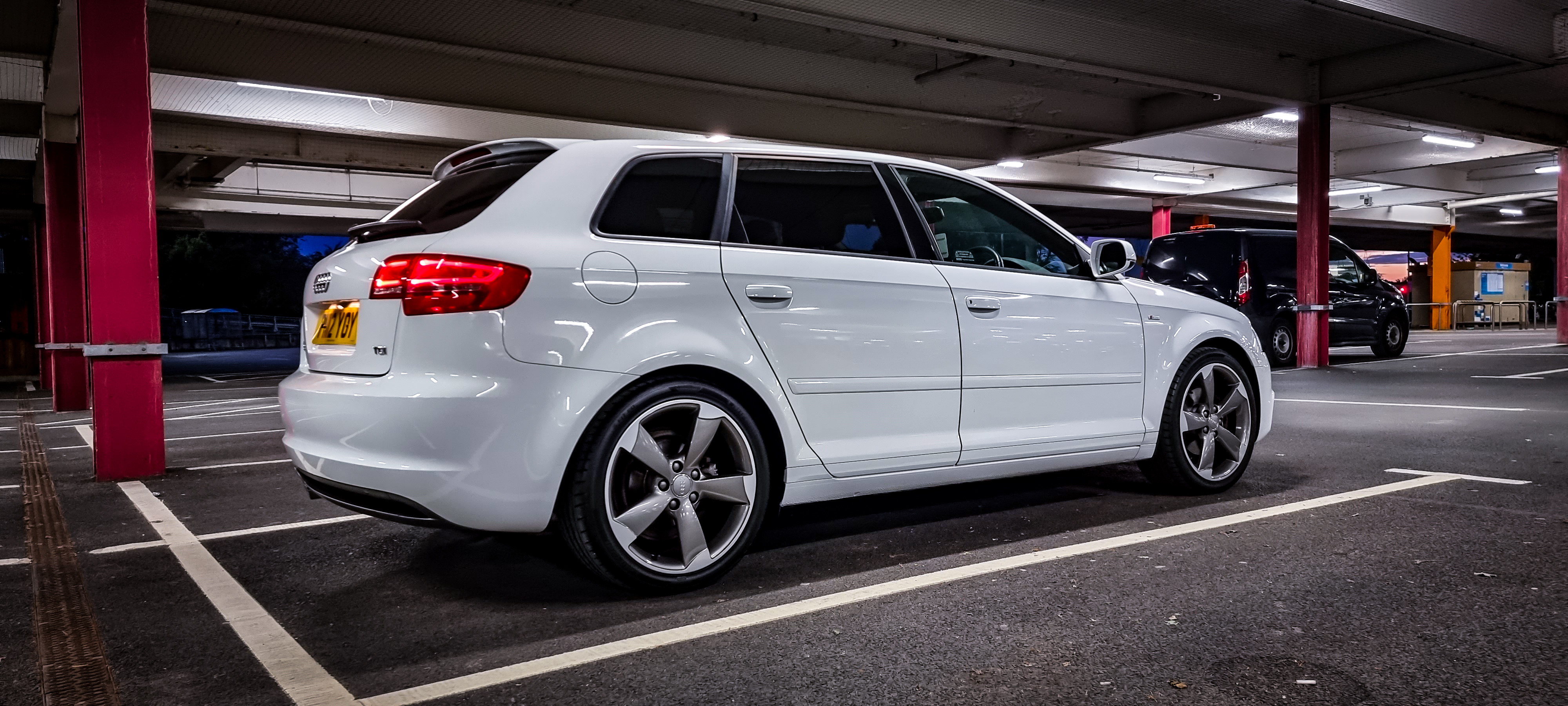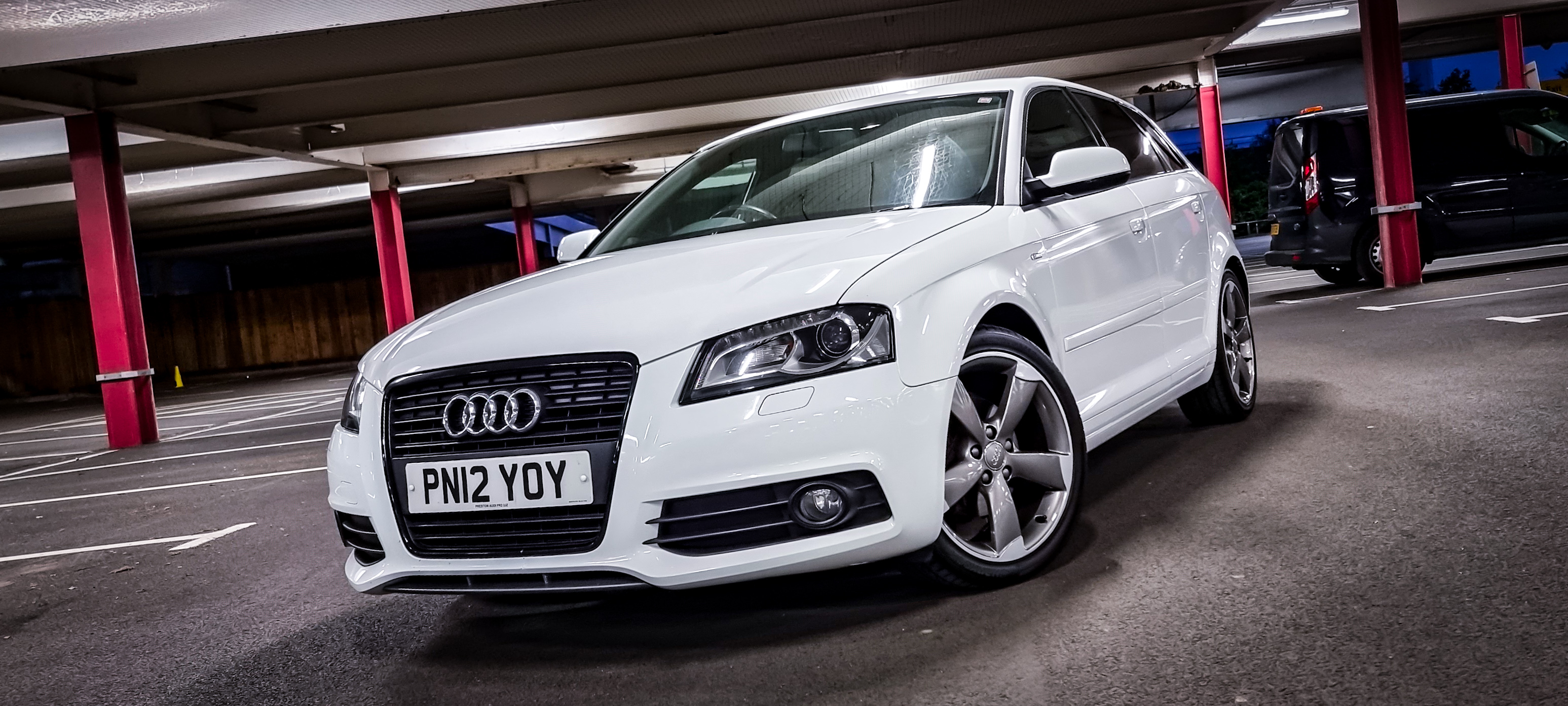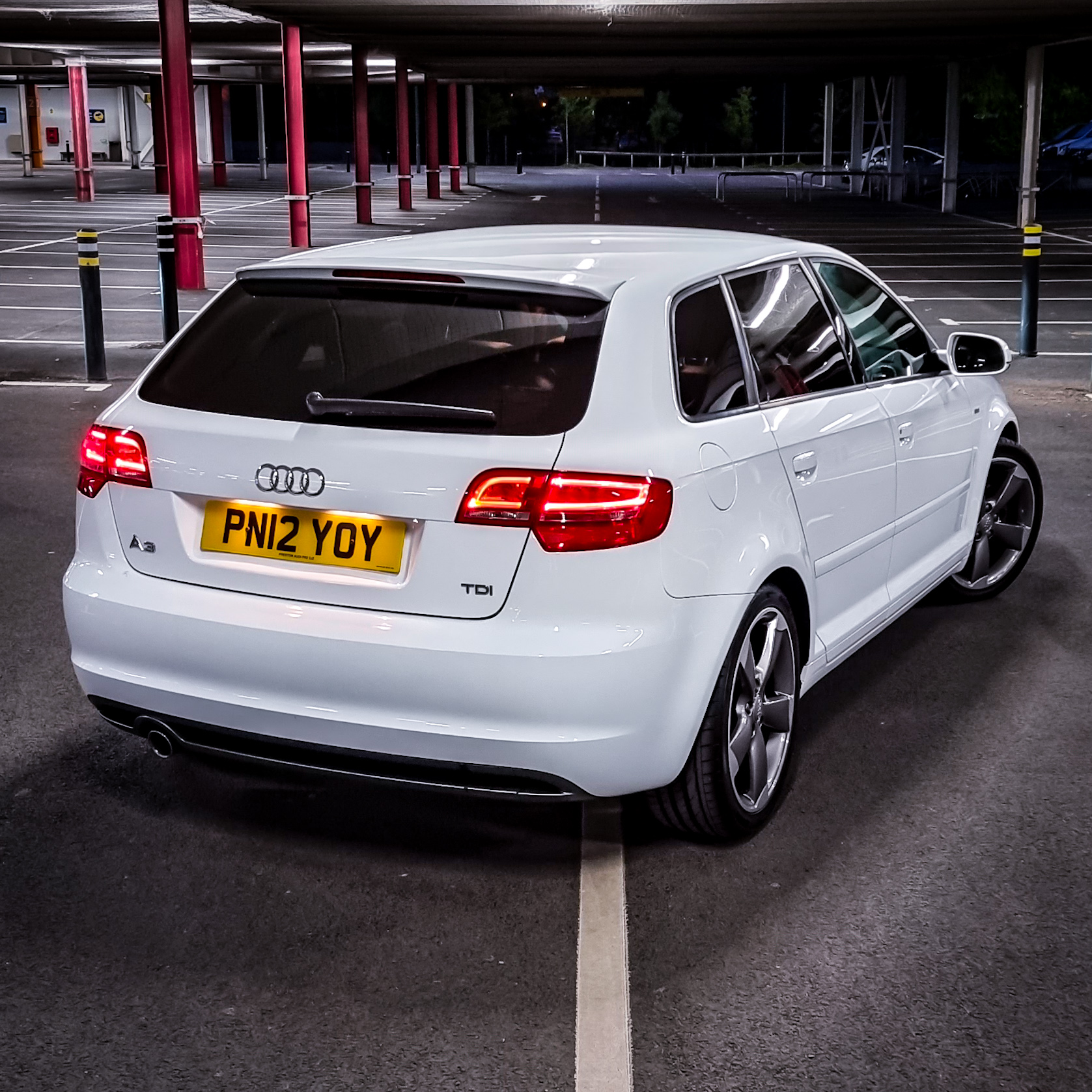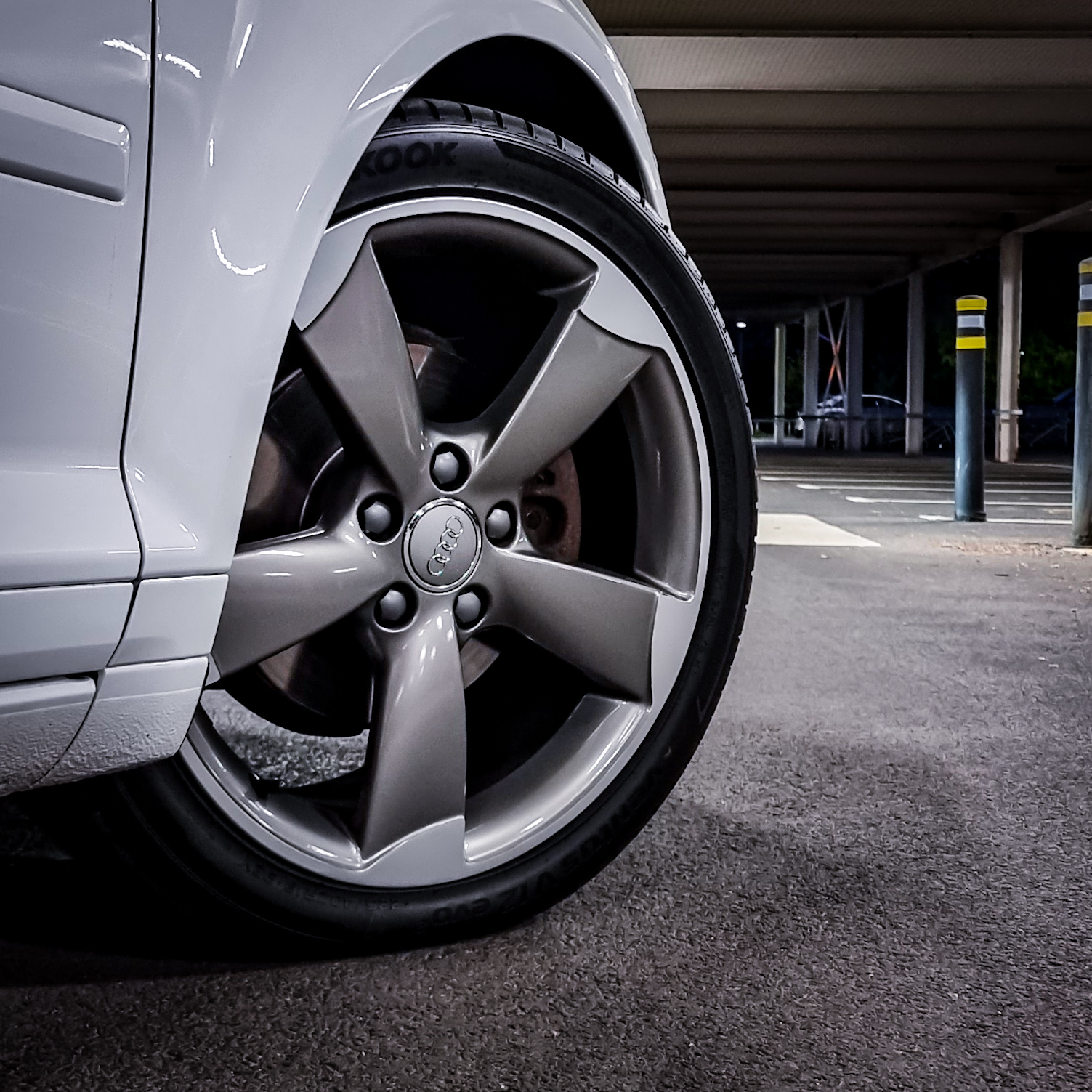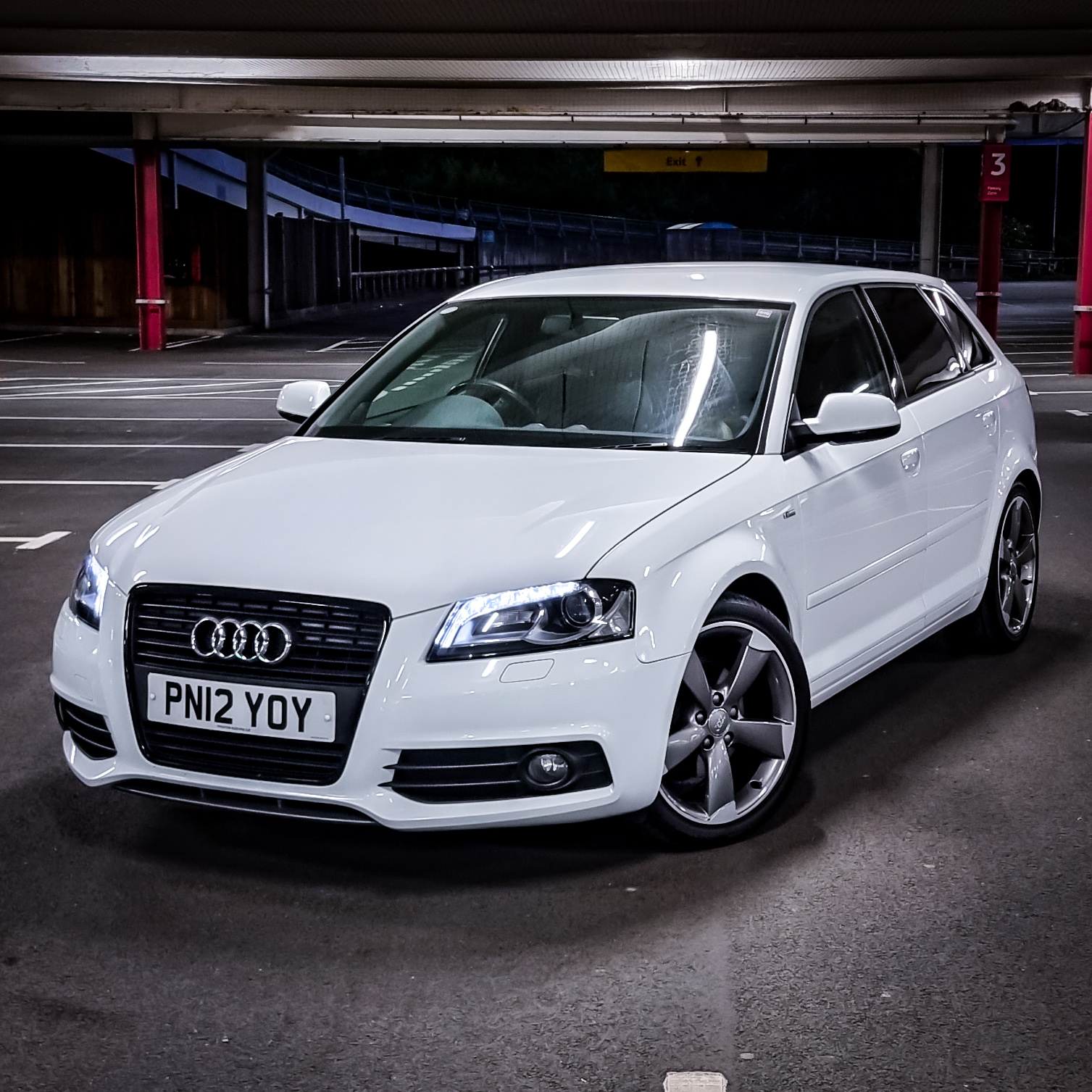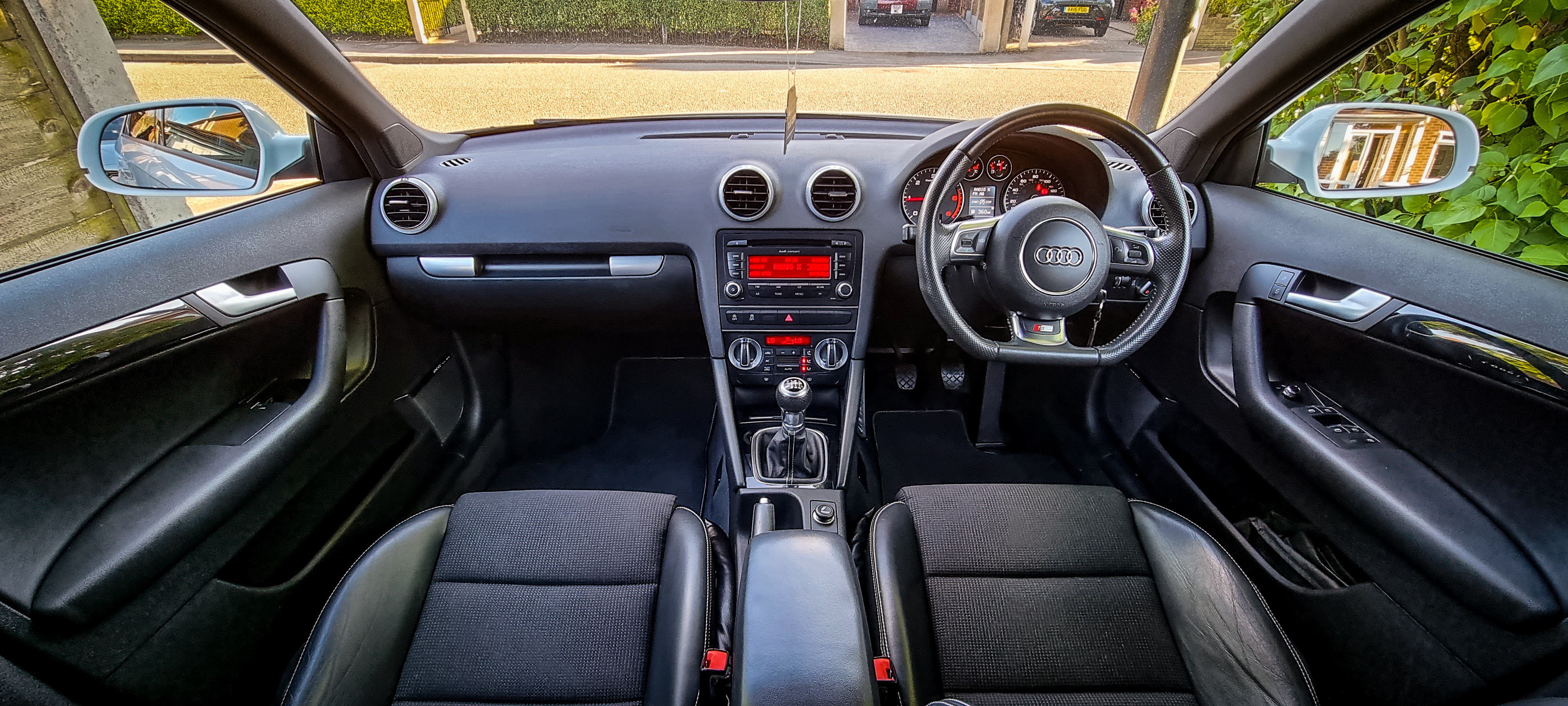 Plans are;
Replace tyres with Michelin PS4's as there are 3 Hankooks, 1 is fitted the wrong way round, 1 is at about 3mm and the other is fine. the 4th tyre is a ditch finder. Thankfully Costco are doing a deal on the PS4's at the moment.
Spacers.
New centre caps.
New Brake Disc covers front and back.
Android Auto/Apple Carplay head unit that will work with the BOSE.
Could really do with some advice or even recommendations for head unit's as I haven't a clue, so any help would be appreciated.
Sorry about the long winded post guys.