Looking for some advise regards clio door handle.
Was out and about and was thinking of washing my car! But then the wife said why dont you take it to one of those £5 iraqi car washes, so thought why not just this once!
And then it begins! Car wash was fine just nearing the end of leathering down the car and then the guy opens the door and says whats happened to your door handle, I said nothing as its silver just looked slightly worn nothing major at all!
The guy walks of comes back with some spray and a rag, not asking for my permission starts to rub the handle down! So thought I better get out and have a look, hes only gone and rubbed the silver off the top half of my handle leaving it looking a rite mess! He said it looked like it had been sprayed on and said he was trying to help! What a knob!
Does anyone know if the handles can just be sprayed? And what silver would it be? Or even have or know the price of a new one? Heres a pic! Absolutely gutted now!!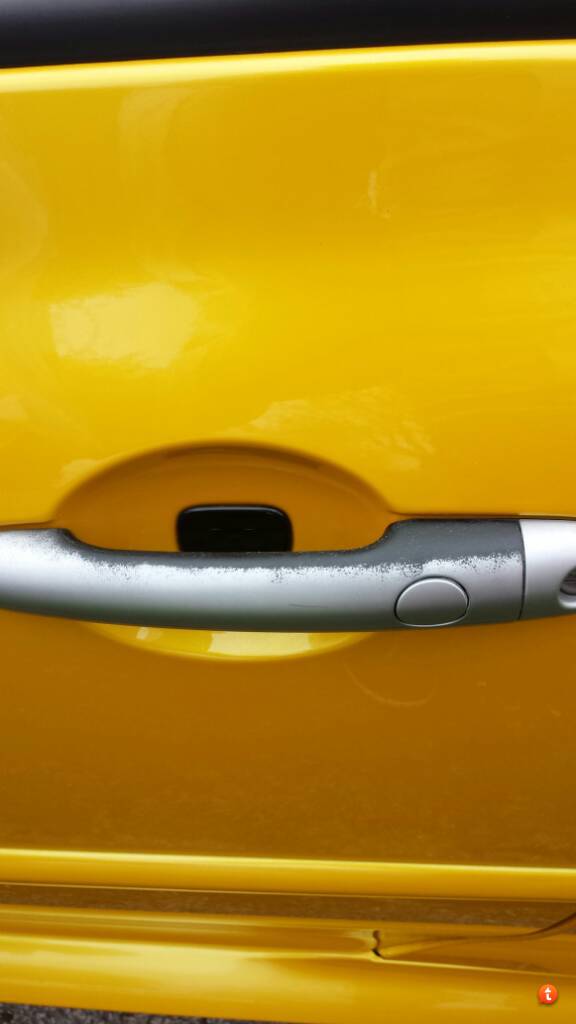 Thanks in advance