Hi all, so I bought my 182 back in March. Got it on about 96k, nearly completely original, running well but knew there was gonna be some stuff I wanted to do to it. Thought I'd start up a project thread to keep track of the car as it progresses.
Planning on keeping it mostly as a fun road car for the nice weather, but it'll see a bit of track time too. Here it is parked at the pub the day I bought it.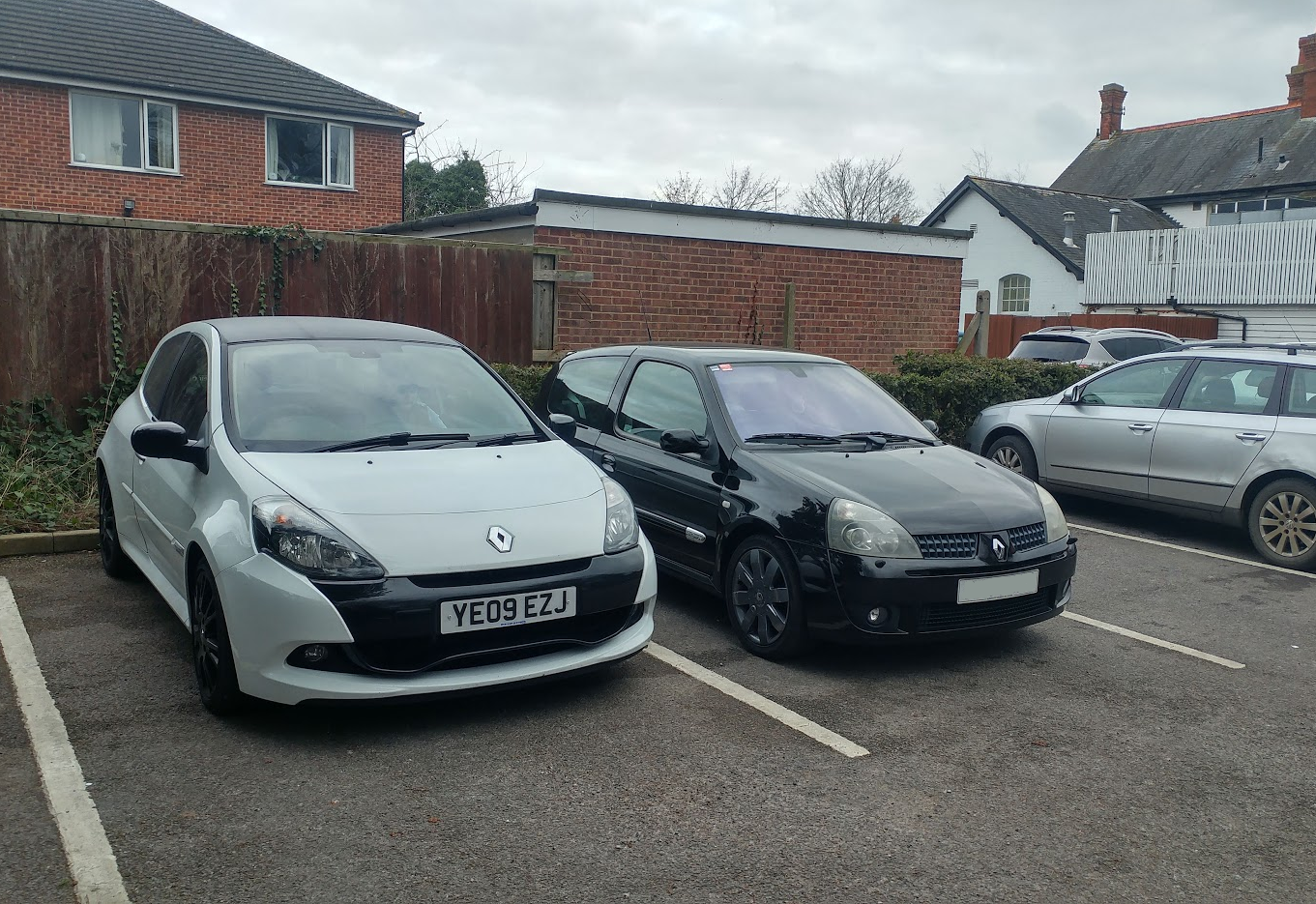 Only mod it came with was this OMP wheel.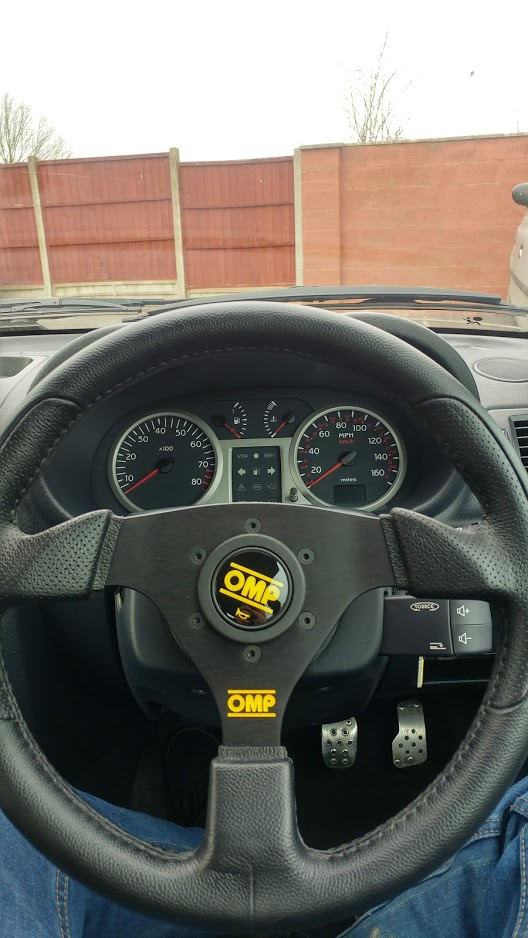 And aftermarket back boxes. Not sure what they are, haven't noticed any branding but they make a nice noise without being silly loud.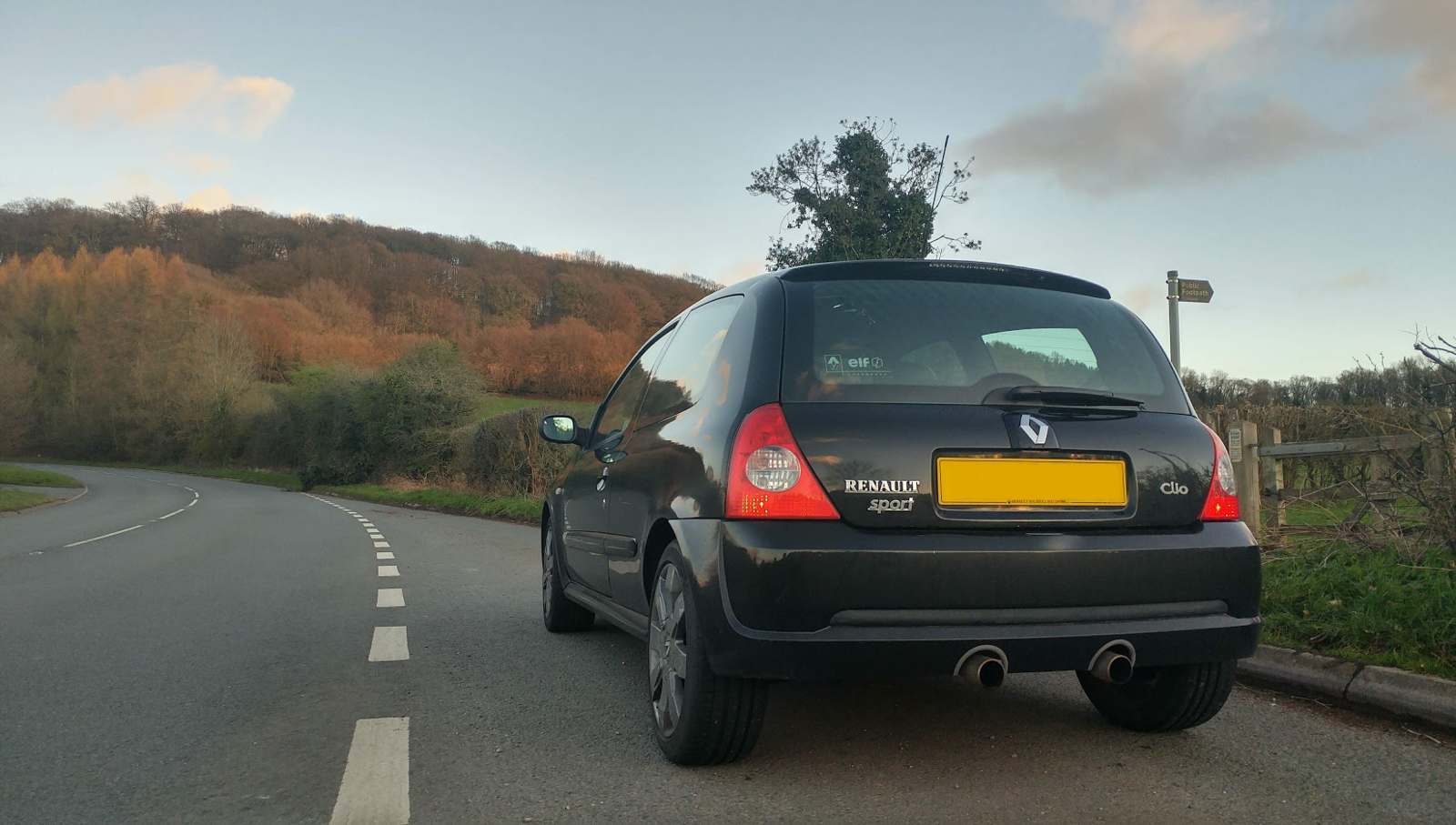 First thing to sort out was the ESP/SERV lights, and the ESP which would randomly activate on long gentle bends. Given the recently fitted aftermarket wheel, this seemed like a good place to start. Had to take the wheel and boss off, which proved to be difficult without a puller. I did have a tap & die set and some threaded rod though. Did the trick. ?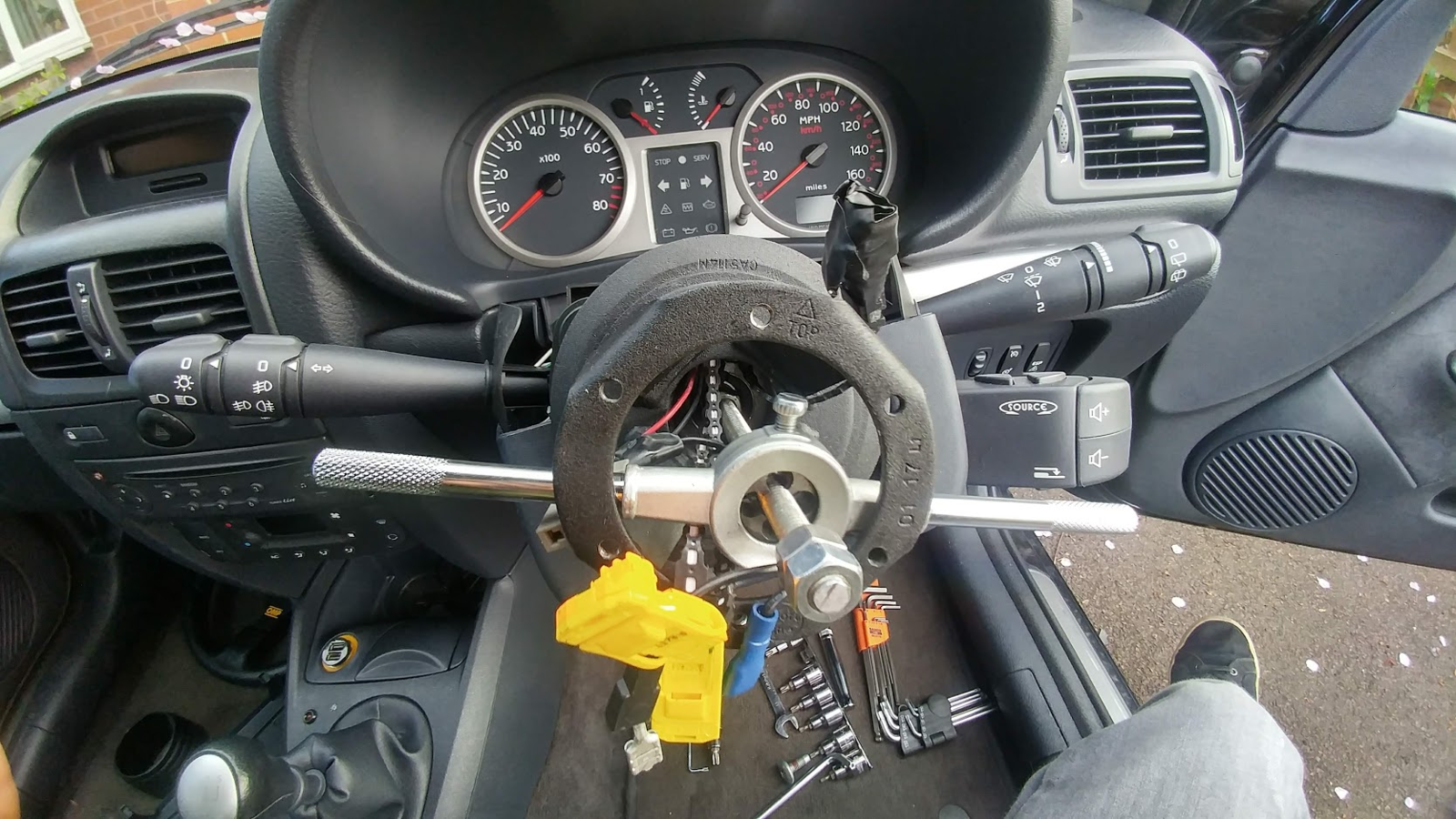 No pictures but whipping the boss off confirmed the problem, previous owner had used one which didn't engage with the steering angle sensor. The wiring harness was the only thing turning the sensor and it wasn't doing a great job, hence random ESP issues. Couple of zip ties on the boss to engage with the steering angle sensor and problem solved. Might fit the correct boss at some point but this fix has been fine for a few months now, no dash lights.
Daily'd the Clio for a bit as I fixed a long-standing issue on the van. I'd begun to notice the Clio was crap when on and off the throttle in slow moving traffic, so when the van was put back on the road I moved on to the Clio's engine mounts. Replaced all of them, all appeared original. The upper gearbox mount was only finger tight with the box jacked up, barely any threads left engaged on the nyloc. ? Clearly had been moving around a load.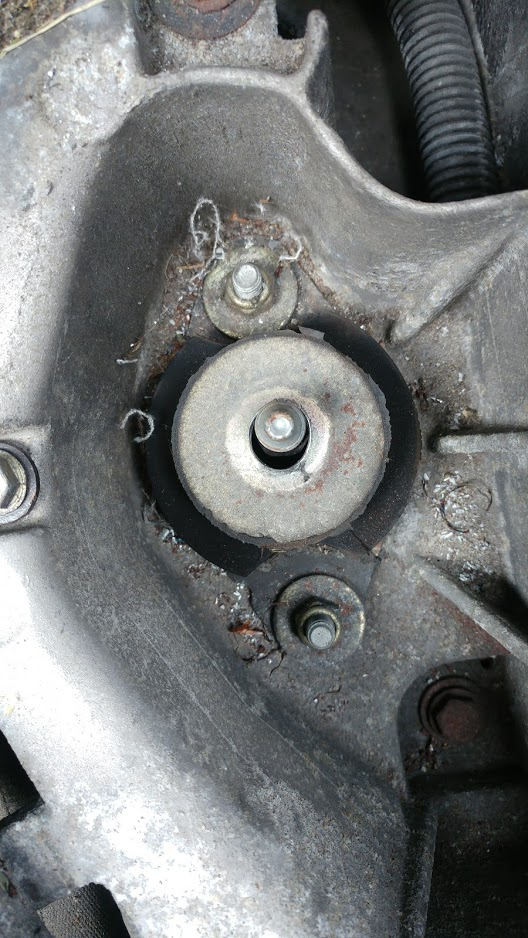 And poly-bushed the dogbone. People seem really divided on this one. Definitely gave me some added cabin vibrations when the car is cold and idling, but otherwise don't notice it. Noticeable improvements to throttle and shifter feel though so I'm keeping it!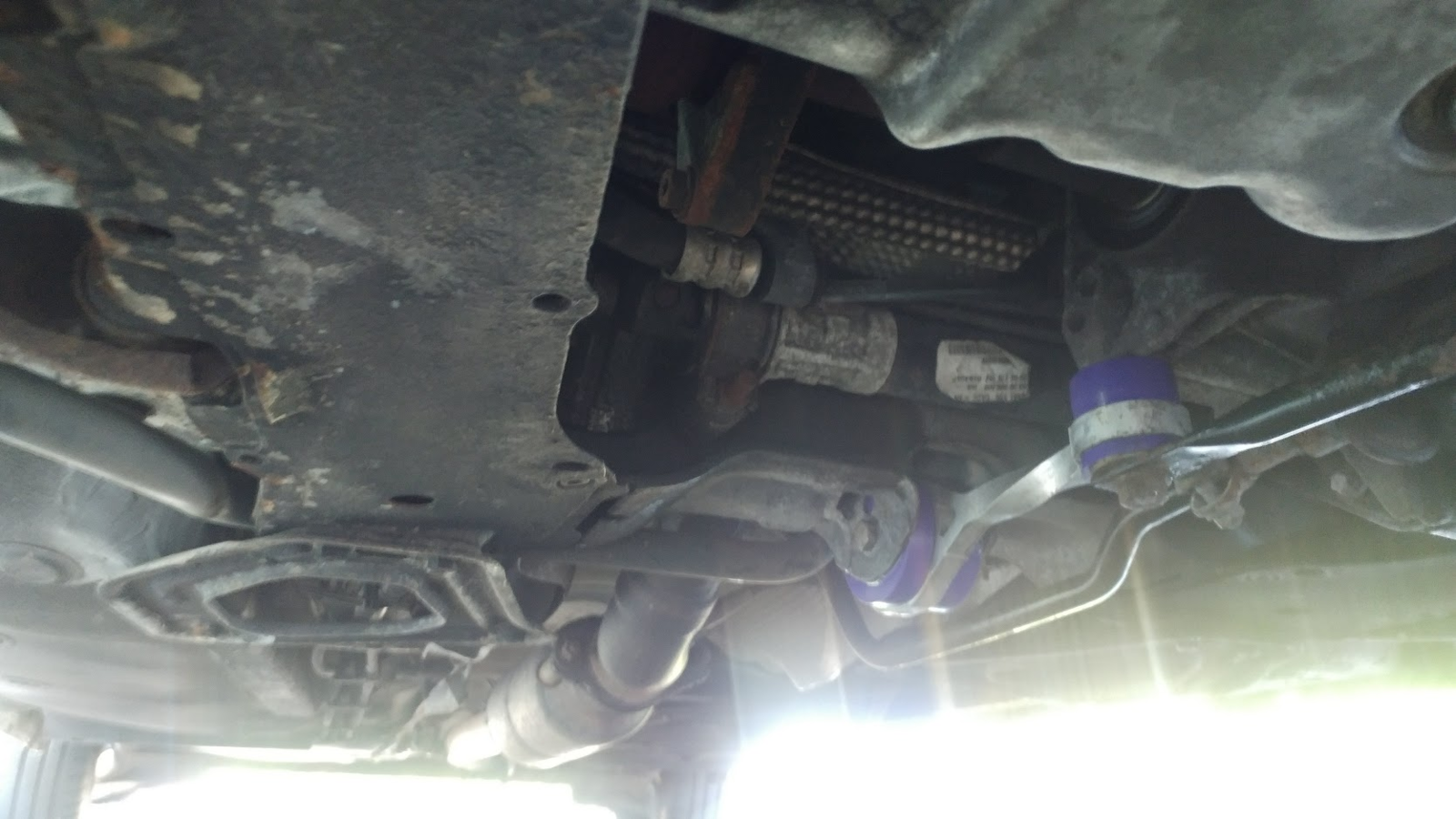 A minor fix, but also replaced the stereo with one out of a 1.2 from the scrap yard. Now can get more stations than just Radio 1, and the CD player doesn't overheat and error out. Only issue is now the faceplate is a slightly different shade of black! Anyone know if you can swap them over?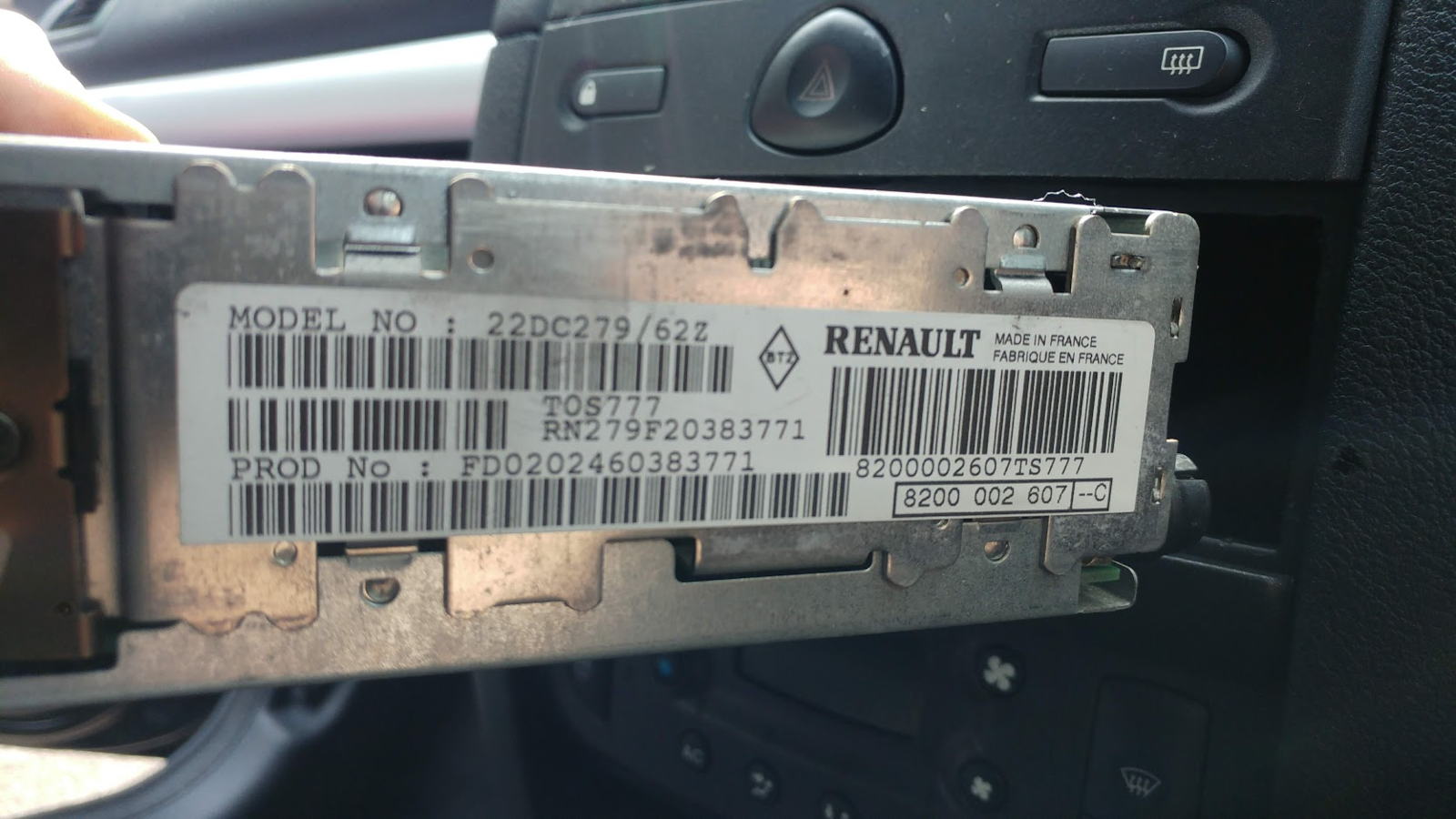 Car had been running great for quite a while! Until the good ol' ABS light popped up. The 50/50 brake balance got a bit disconcerting at times so decided to sort this one out pretty quick. ABS light was on from startup before even moving, so had a quick whip around all the sensors with a multimeter. OSR sensor measured no continuity and appeared original so ordered a replacement.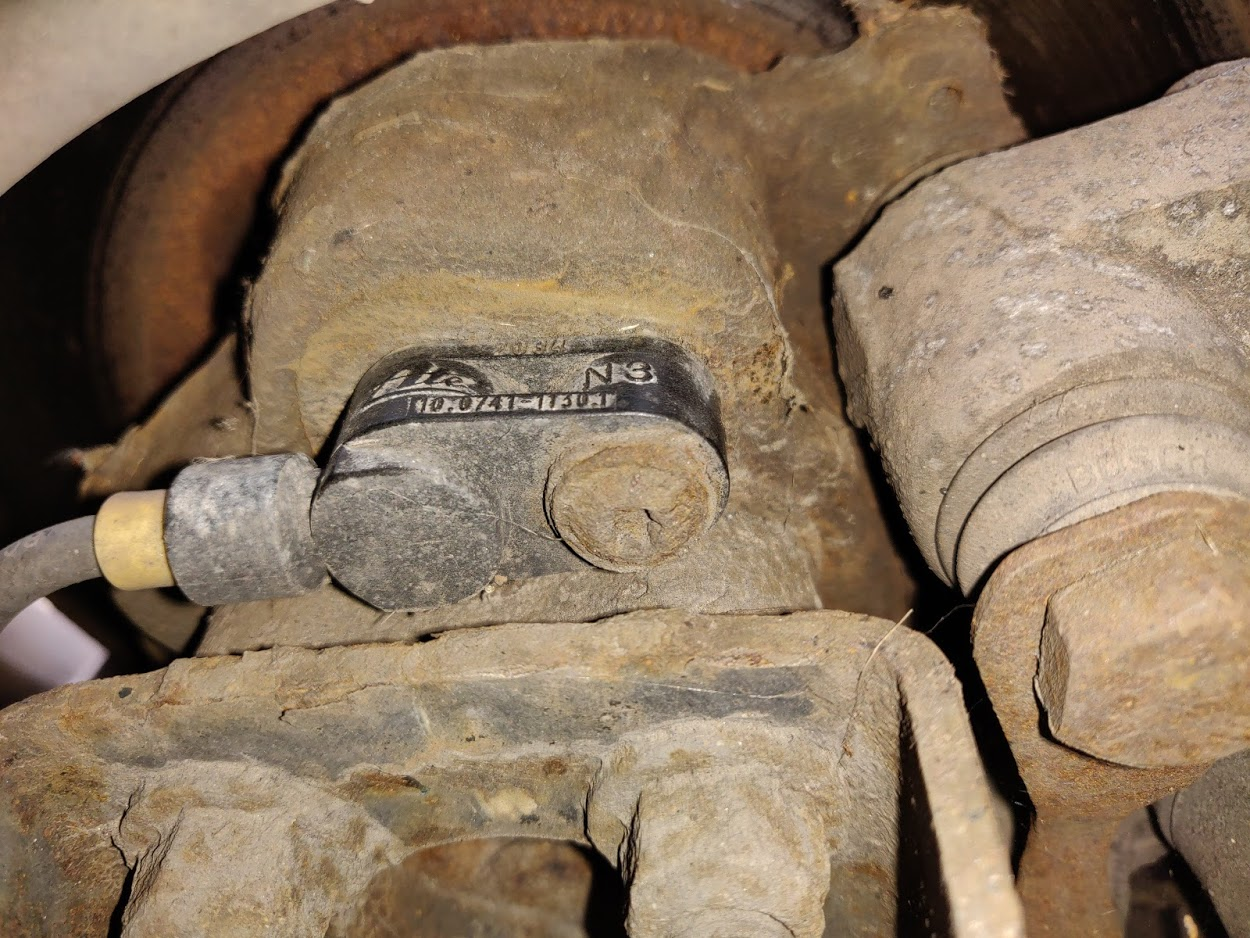 Bit of work with a dremel, big hammer and mole grips and the original came out. New pattern part went in, and no more ABS light.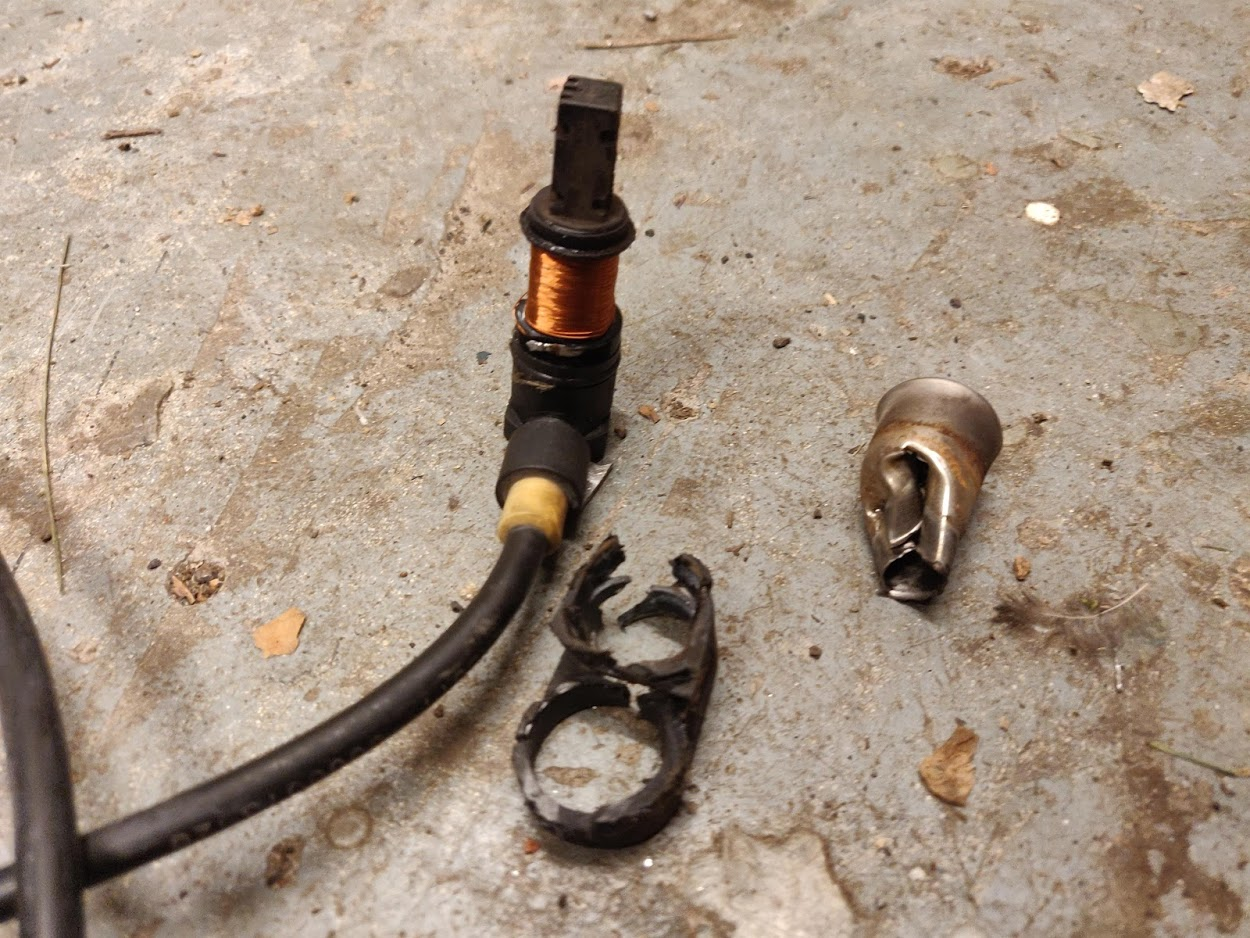 The PS3's on the rear which looked a bit sorry for themselves turned out to be from 2011. Couldn't find any AD08R's in the right size to match the front at the time (as they'd been discontinued) so grabbed a couple NS2R's as a stop gap. Bit better matched than 8 year old road tires, might eventually grab another pair for the front if I'm happy with them.