Checked to see if the strut bar I'd bought was the right one..? BINGO!!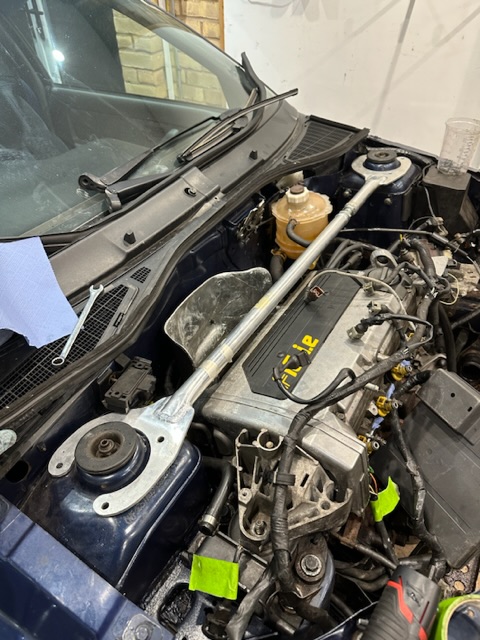 Exhaust manifold off next: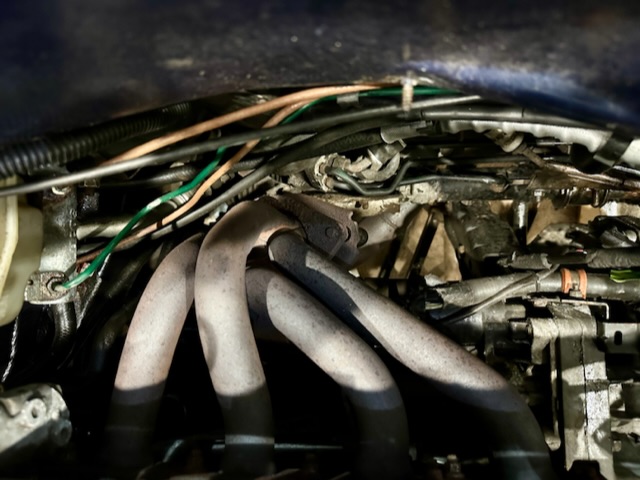 Came off without too much drama, and found I had a broken bolt and perhaps the reason the downpipe was blowing, you can see the sealing ring was damaged: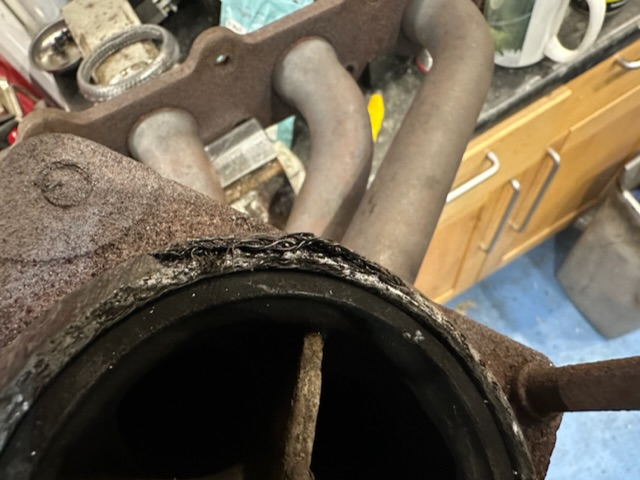 Drilled out the broken bolt, and removed the damaged seal.
With the exhaust manifold removed, nothing looked too untoward with the remaining bits, just covered in rust and detritus: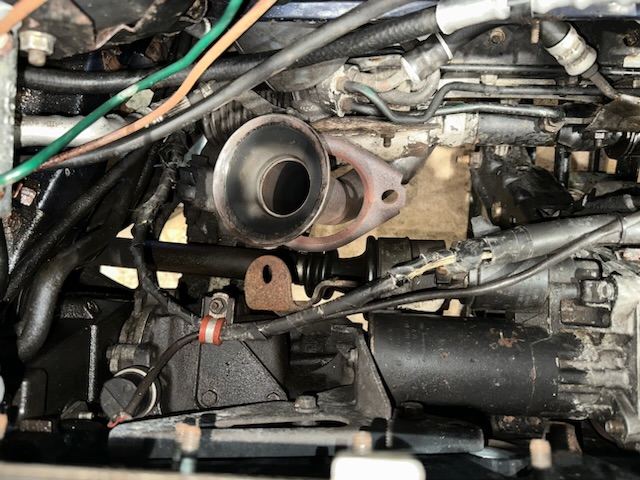 Engine bay loom and ECU then removed: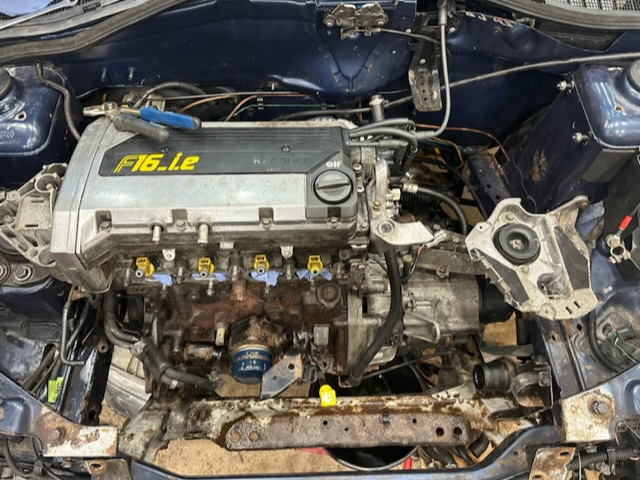 Starting to look fairly clear in there now.