Can't see them on my binance!
Do you have full or lite?
Also buying the dip was fun...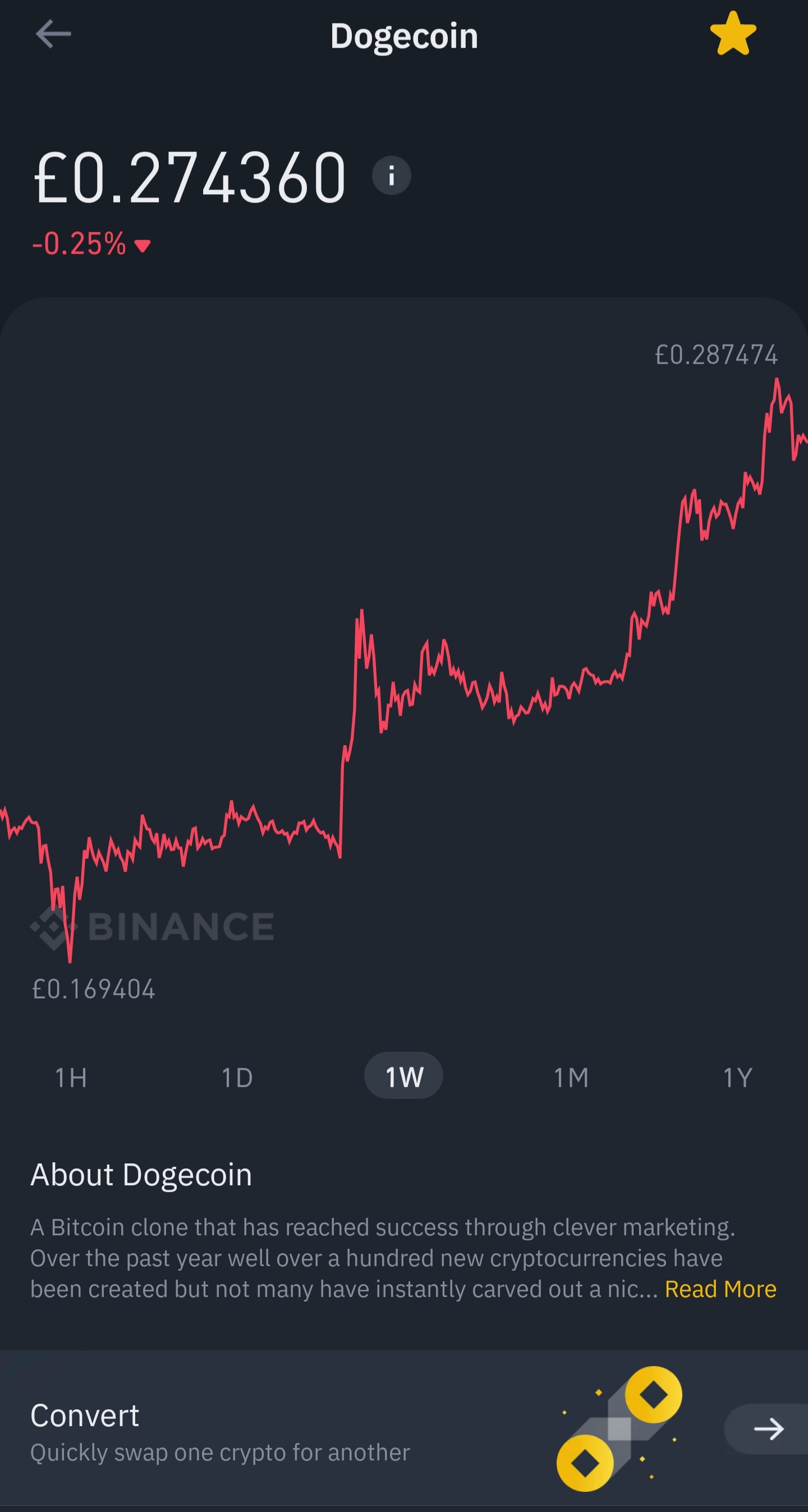 After buying small stocks over the years and messing about, making a few quid here or there, I can safely say this market is mental.
Trying to find that niche about what makes a good one is very difficult because of the lack of experience, I know why buying Disney at half its value is a good buy... Why should I buy ripple at a dollar! Or TLM! My naivety showing now in that fast paced place of cryptocurrency.