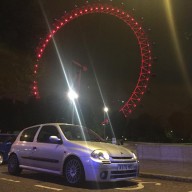 South East - Kent
ClioSport Area Rep
So looking for a bit of driveshaft help, ive had a search about but can't find what I need.

My mechanics done a bit of work on the 172, new passenger driveshaft was part of this. All finished, went for the test drive and its knocking its arse off. When investigated, the inner that goes in to the box, has a lot of play in it which obviously shouldn't be there.

The shaft is brand new from J&R P/N DS20 which i now understand is for a cup. When putting my reg in to the site, DS249 is the number that comes up. But in my understanding there wasn't any differences in the passenger side except for ABS rings.

Can someone save my brain from frazzling please!