It's been many years since I last owned a Clio, it started way back when I purchased my first car a 1.2 mk1 Clio, then through time I got myself a mk1 valver and loved the little thing!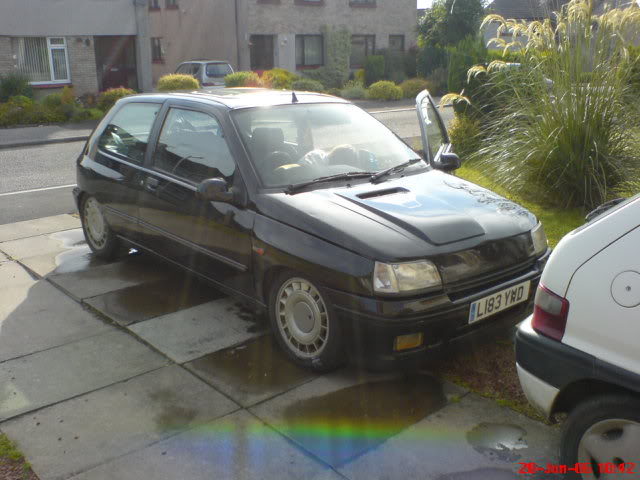 I decided to sell the valver to my girlfriend at the time and long story short she did a runner with my car and I never seen it again.
So back to present day and in need of a new daily while my other projects are off the road I decided it was time to get myself back into a Clio. A mate of mine had his 172 up for sale so I did him a deal on a Mazda Eunos I had tucked up in my workshop and the exchange was done at the weekend.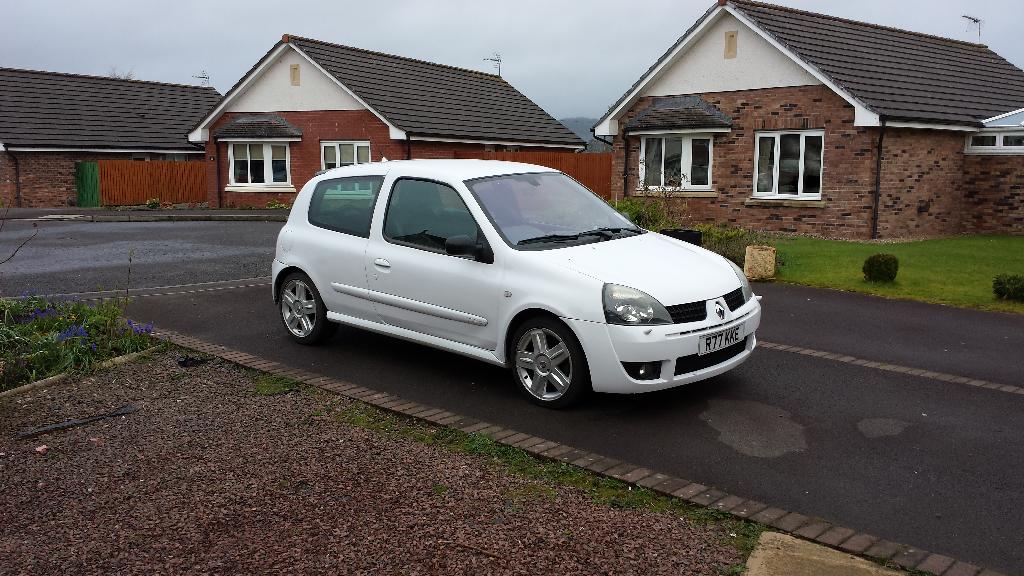 73k miles, service history, obviously been resprayed white and a few other bits and bobs done. So far im really enjoying it.
To do list so far is to de-chav it, the current clear tail lights will be binned, bumpers are going to be painted again this week hopefully and will take it from there.
Cheers, Dave.