Greetings all,
like most of my builds I've done a build thread for so I thought it was about time to start one for my M3.
This was my second clio 182. I had the intention to race it in the tricolore series, but something else took my fancy..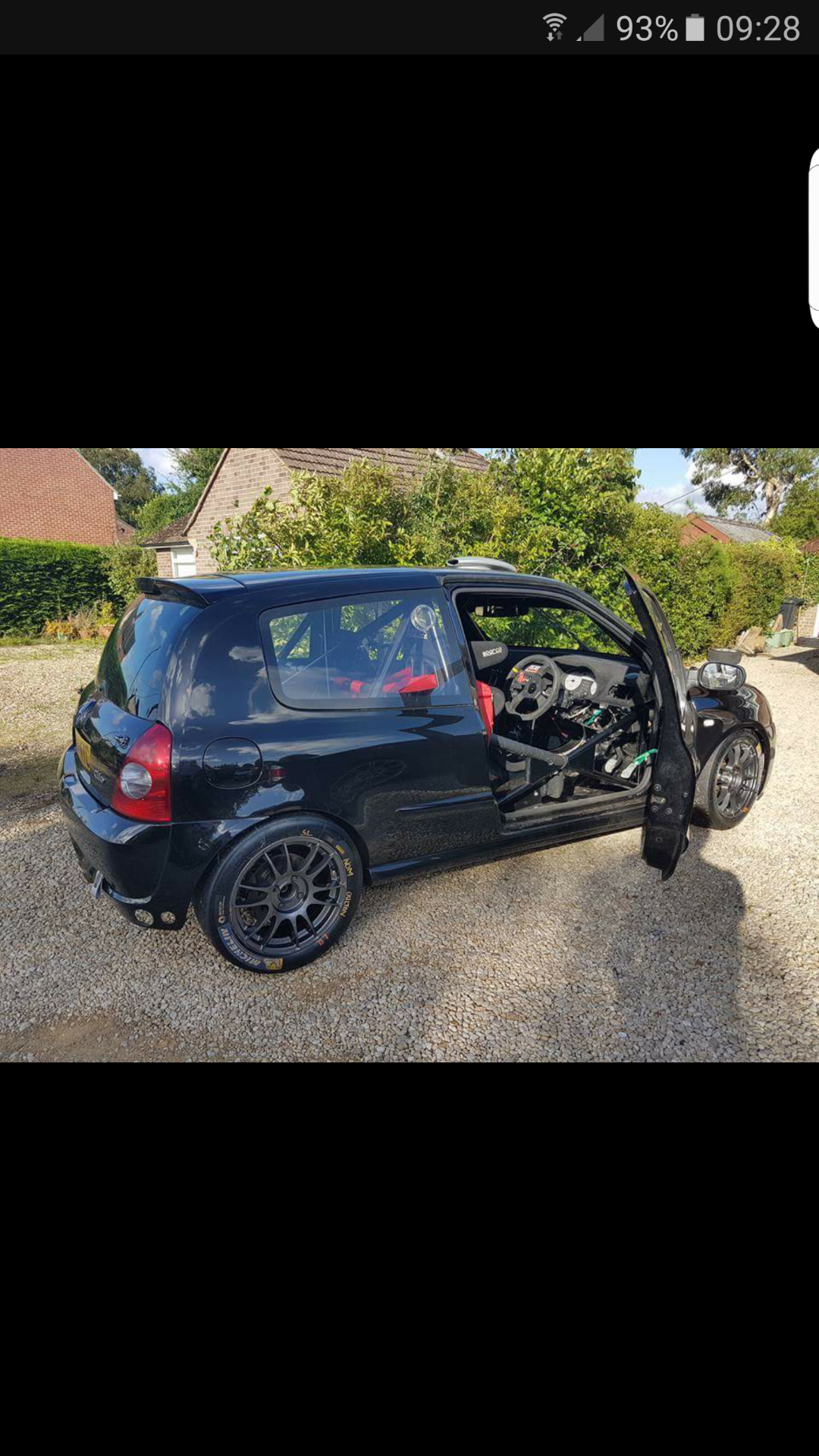 converting a 172 cup standard f4r engine to a f4rt out of a Megane 225.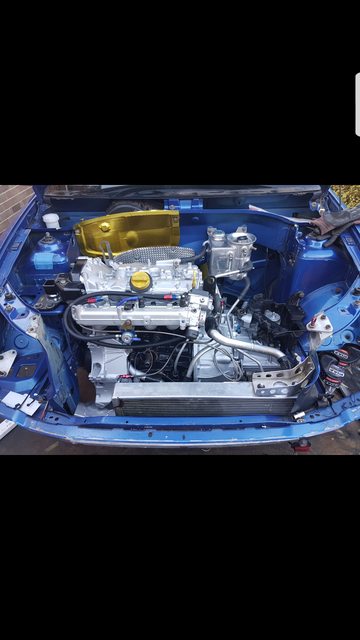 This was such a good car, gripper diff, 270bhp sub 900kgs, full multipoint cage, fiberglass doors and with me being as late on the brakes as you like it certainly went well. This lasted one trackday at Snetterton when a change in heart and basically me trying to focus on earning money rather than spending it saw me break it for parts, so 4 months on from me saying "no more projects" focus on a business idea etc etc...
here I am, stuck with an e46 m3 shell hehe
I decided to go for a shell as this project is not my usual build it in 3 months use it and sell it. I'm going to take my time with this one... he says... the normal would be to buy a road car and strip it back, sell parts etc - but I hate selling parts and hate having stuff lying around haha the only problem with this is... I've never worked on an m3 before nor do I have bucket load of spare bolts when its starts coming together... so its going to be a lot of trips down to the local hardware shop - should be reeet!
anyway IMGUR is currently overloaded so cannot post more photos, but will grab a load of photo of the shell and when I got her to where she is now... currently roofless
oh here we go...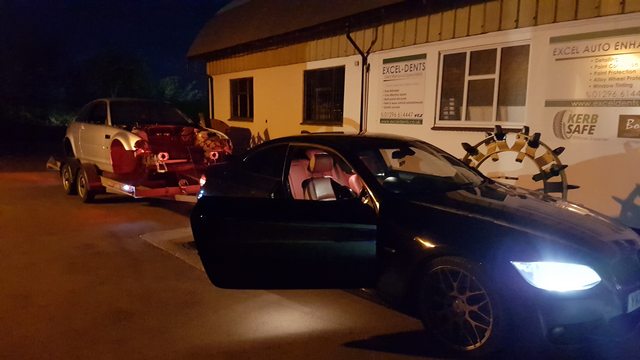 picking her up...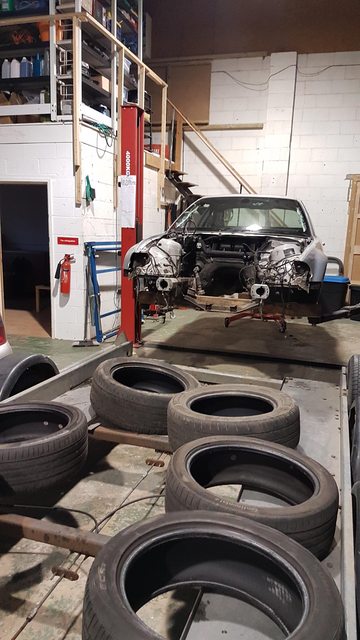 getting her off the trailer the next morning... mission
first things first, shes a sunroof model... nevermind nothing that a good spotweld drill wont sort out...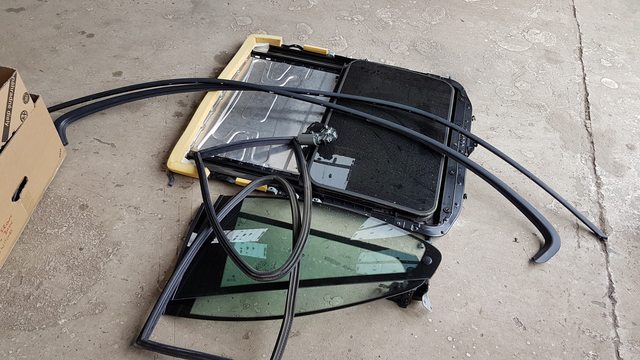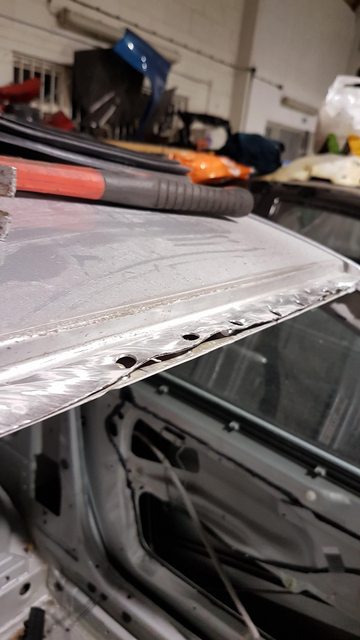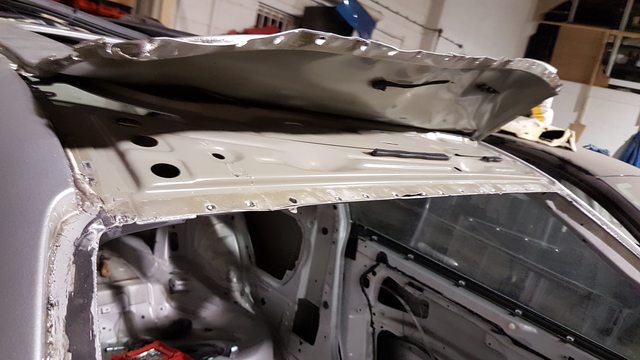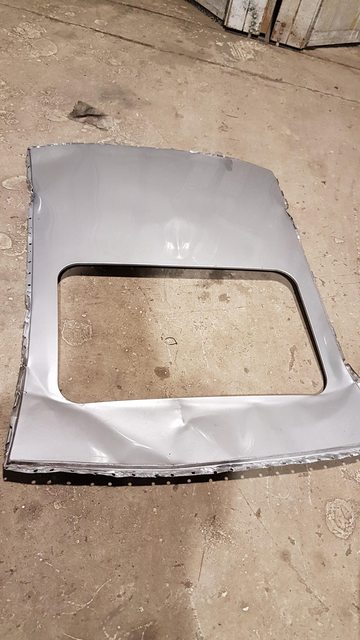 tadaaaaaaa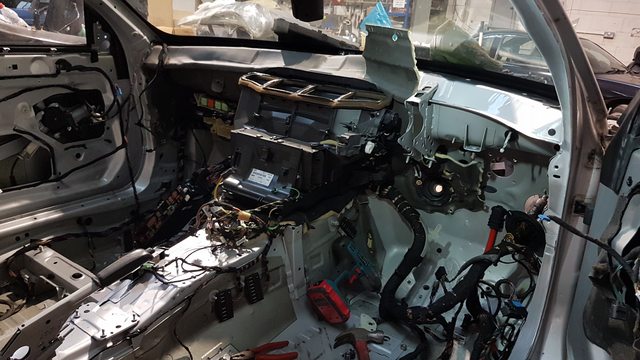 Right on the inside... Looooooooom
MESS
slightly less mess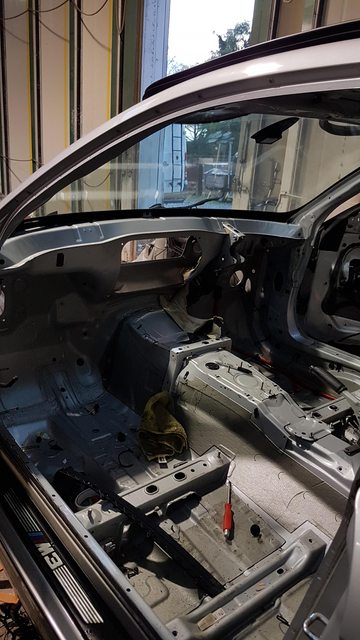 The amount of loom that's in this thing! about 3 times the weight of a clio loom, no surprise there though really...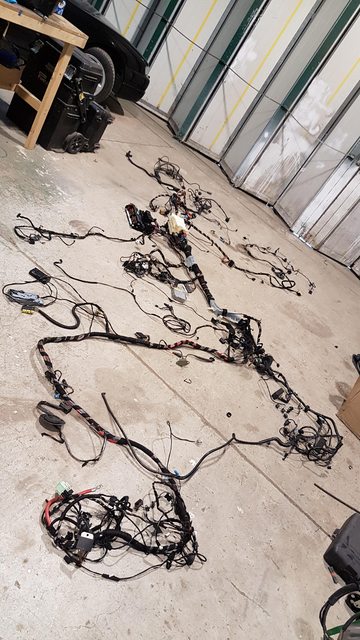 So the plan is the run the s54 ecu standalone with a motorsport spec loom for engine bay, interior wise I will use a power distribution module and membrane switch panel to power the aux items, headlights, fans etc etc
Right sooo onto some more reducing weight..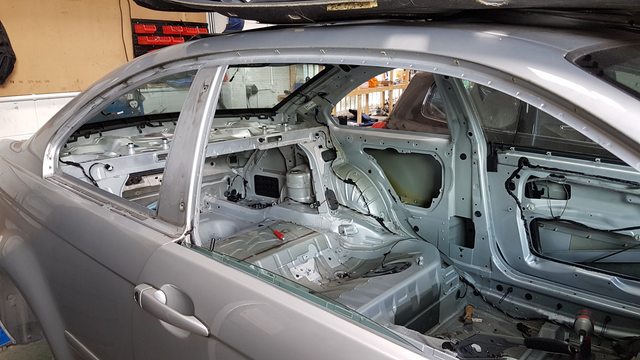 rear parcel shelf is currently being removed... but no photos unfortunately, what a b**ch of a job. takes the spot weld count up to about 100 though lol
Glass out, another **** job... wasa first for me..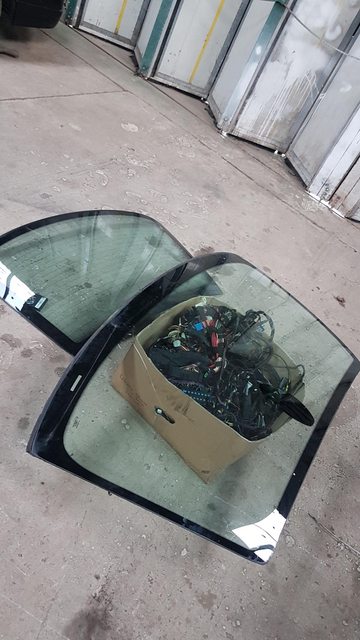 diff and rear running gear out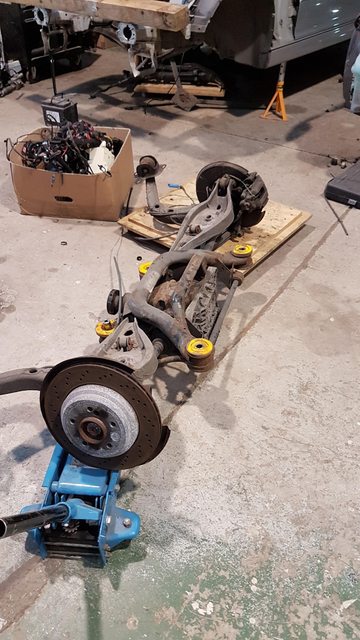 yeah well sorry about this first update, little bit of a catch up! nexts psot will hopefully be more detailed etc...
Next plans, get it on a spit - UNDERSEAL! whooooop......
Just a quick update while I'm "in-between some jobs" at work...
The latest recent purchases... I wont be installing these at least until next year but I didn't want to buy them brand new and they don't come up that....
Annoyingly something I only noticed when I got them back home was one of the threads in the calliper bracket was pretty destroyed, looks like the bolt has been damaged and been forcefully removed, hey ho I'm just awaiting delivery on a m12x1.75 thread chaser to hopefully save it... but anyway, a new set of rotors are needed and I will be stripping them back and loading them with a new seal kit and itll be reeet!
The rears seam in good condition but will also get a refurb before use.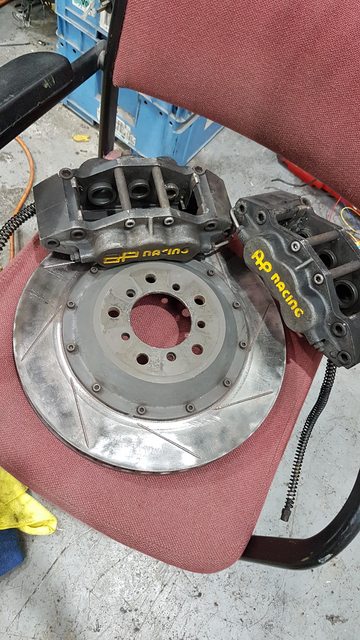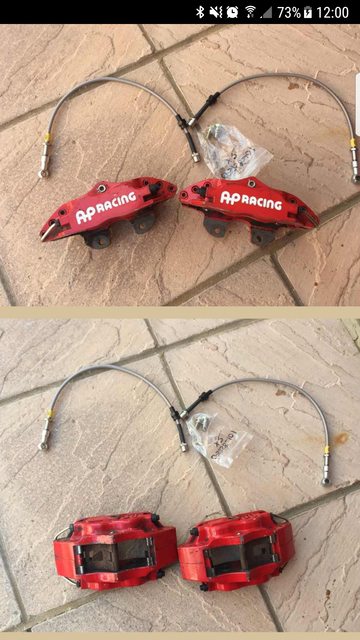 Tonight I plan on getting the remaining sound deadening out, along with stripping the seam sealer back inside and removing the rest of the parcel shelf, and if I don't feel to much like death after that drop the fuel tank...
what I really hate is when tar is layered over seam sealer, that **** sticks!
P.S in the need of 2 x 18" m3 rear wheels (9j) preferable tyres can be budgets...
Last night was spent fannying around...
totally forgot the e92 needed a service so dropped the oil and filter and did that.
After that I started on the rear parcel shelf again, after nearly loosing the will to live with the hard to reach spot welds we finally started making progress...
first off remove seam sealer hiding spot welds...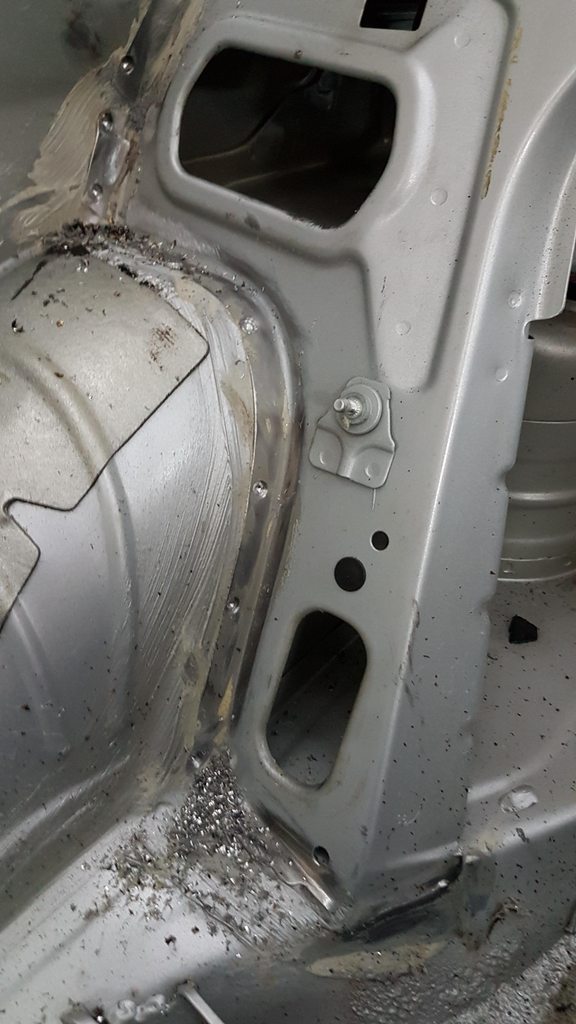 Then a bit of trimming to access welds better...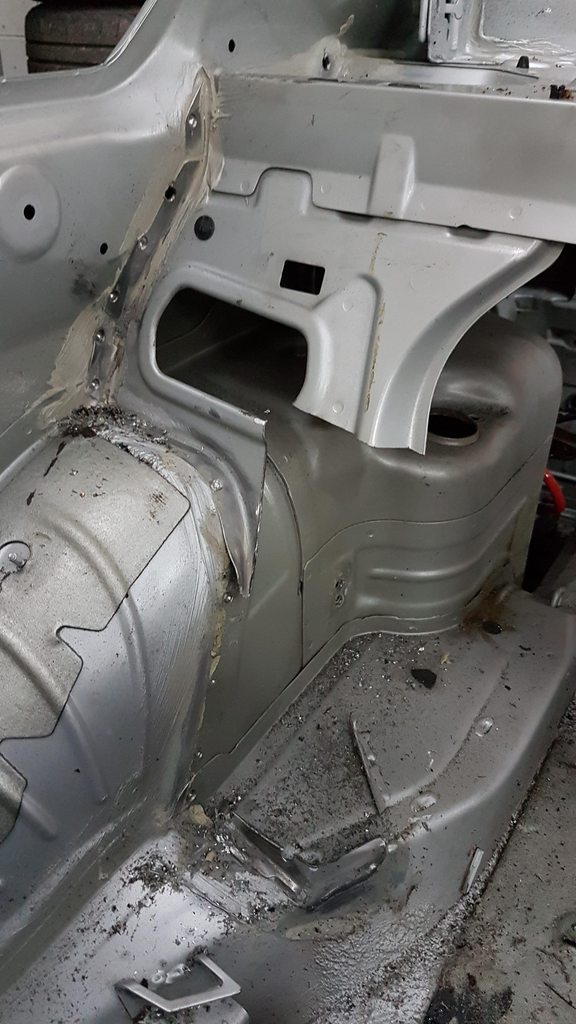 and skip a couple of stages and we're at this stage...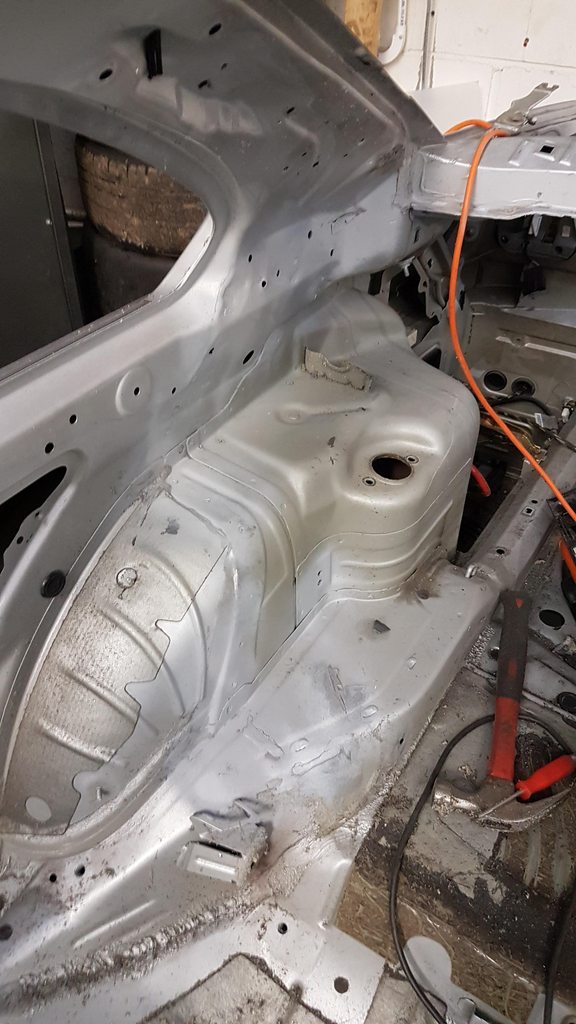 Going to have a quick look at removing the flat panel under the bottom of the rear windscreen, as I have already started drilling the spot welds out, but I'll have a more detailed look later on.
Anyway moving onto cage plans, just getting a couple of quotes from people, which seems to be around the 3k mark with t45...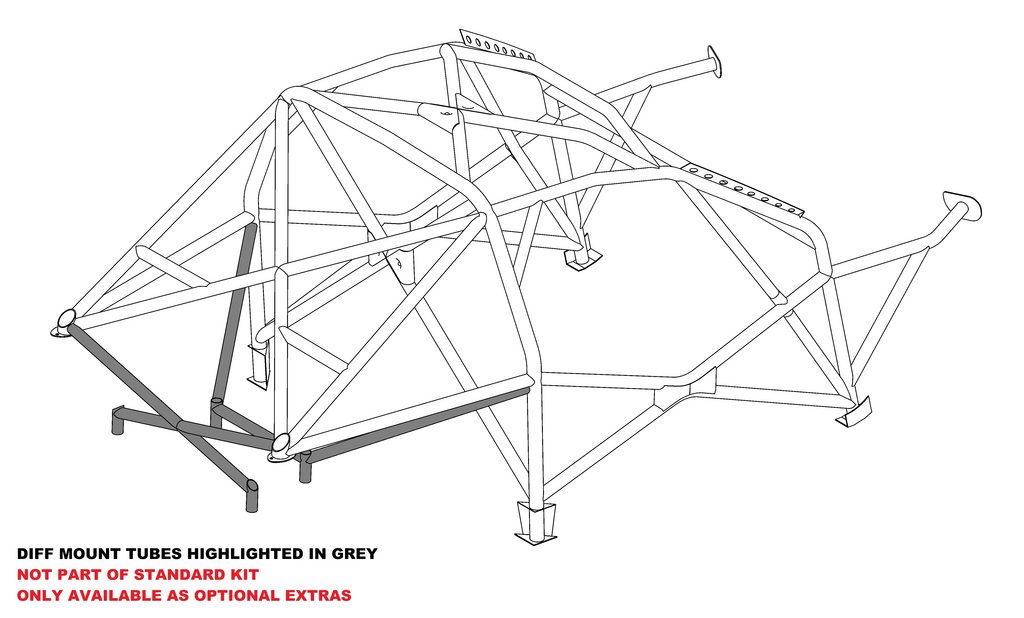 example above is what Id be looking for, above is priced at £1900 without fitting...
Yet another evening getting covered in melting seam sealer, all good fun isn't it...
not sure where the tar remover/thinners has gone, so gonna leave the patches of residue for another time...
anyway started removing the bulk of the sealer...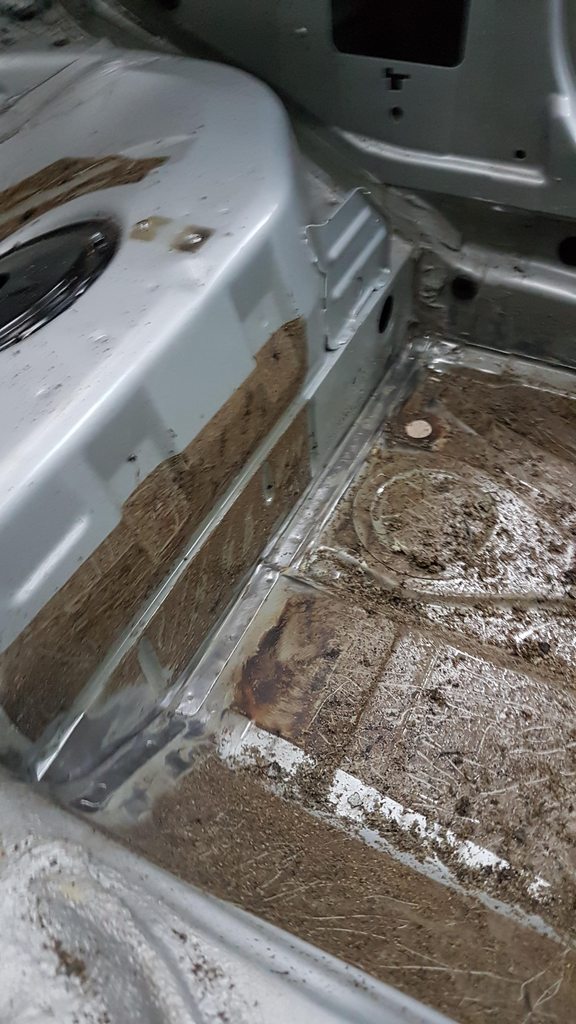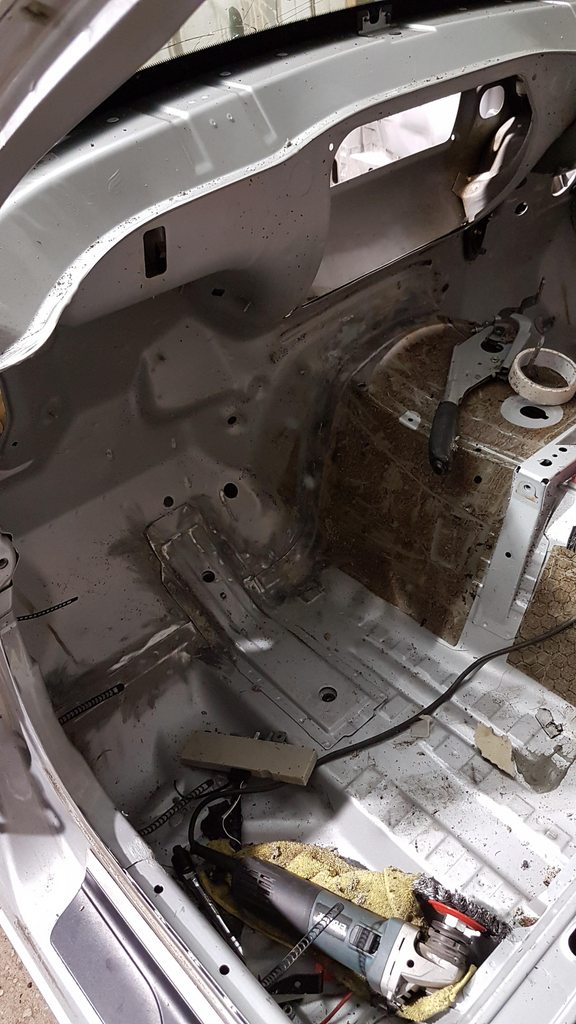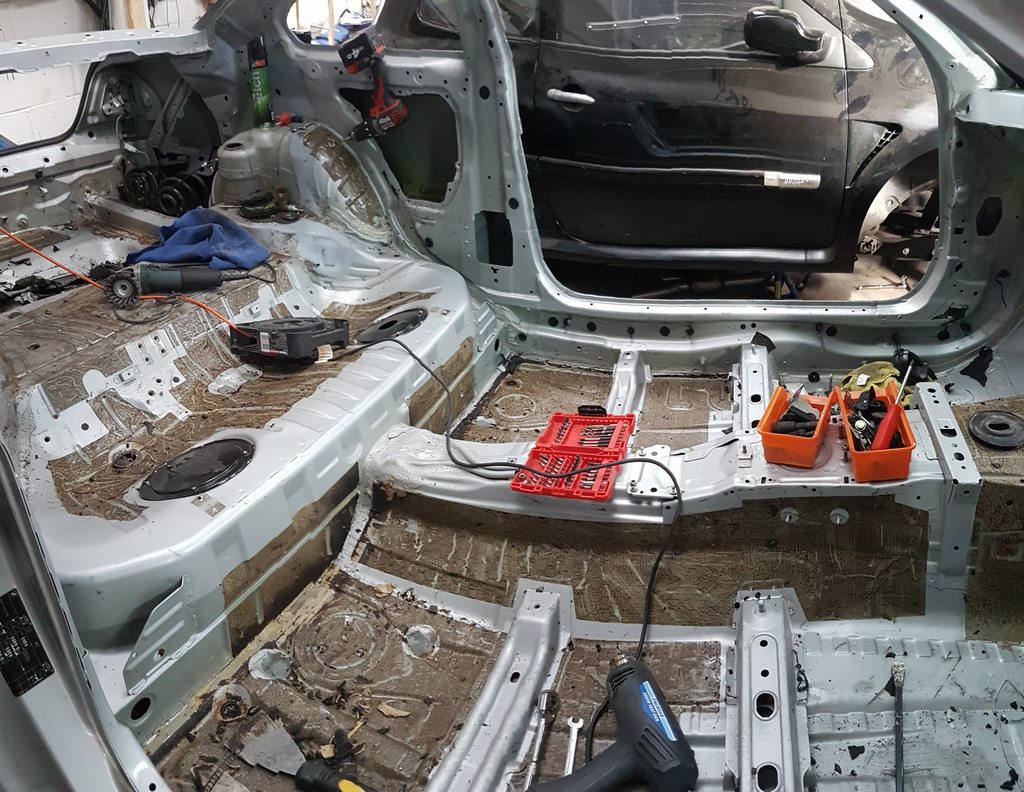 turns out I'm really not very good at taking photos while getting work done...
Didn't manage to get all of it, as I thought id give the grinder a rest (will buy some ear defenders tomorrow, ears are ringing now)
next job was to remove the seat rails, what another **** job haha the passeneger side will be done tomorrow but ill attack that a different way and probably grind the spot welds out, as the floors so thin the drill just went through for fun! holes mean a lighter car though...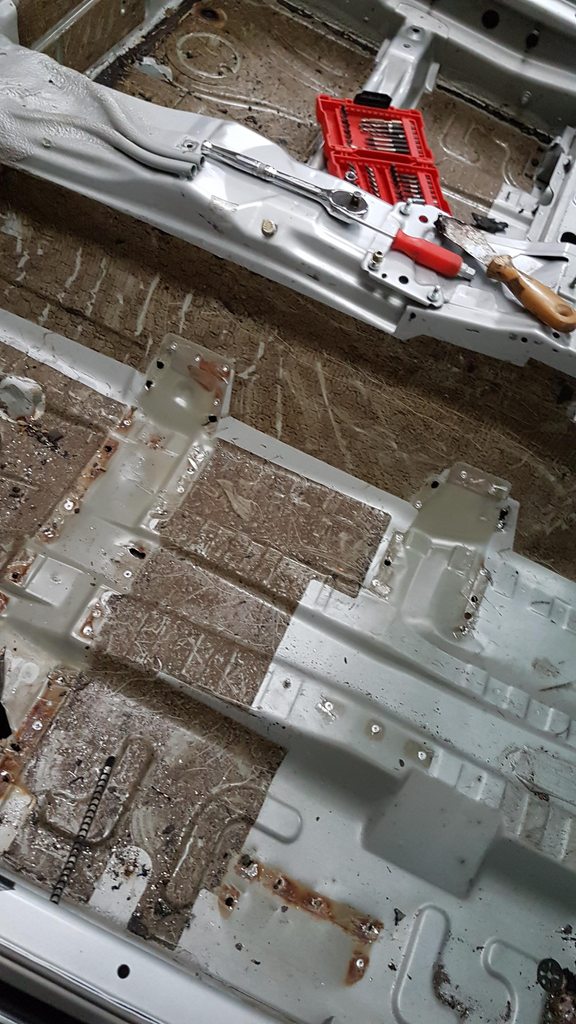 after that the rear axle needed splittle down to get the parts ready to get sandblasted...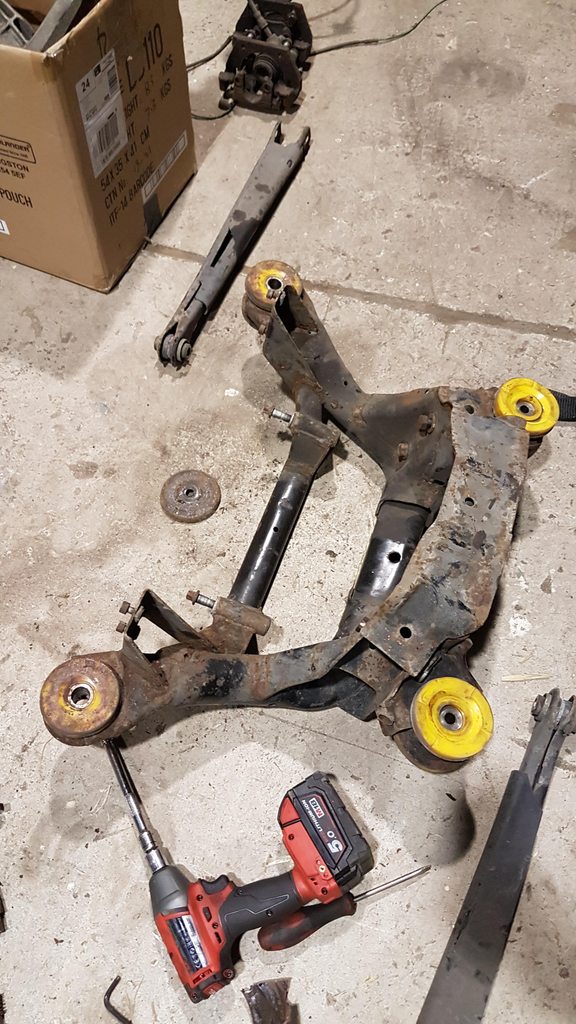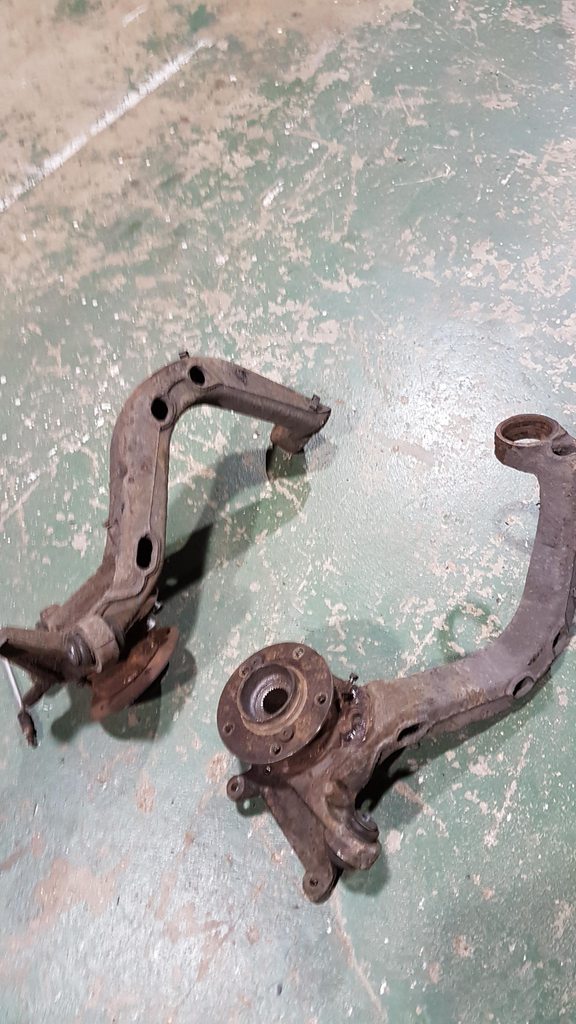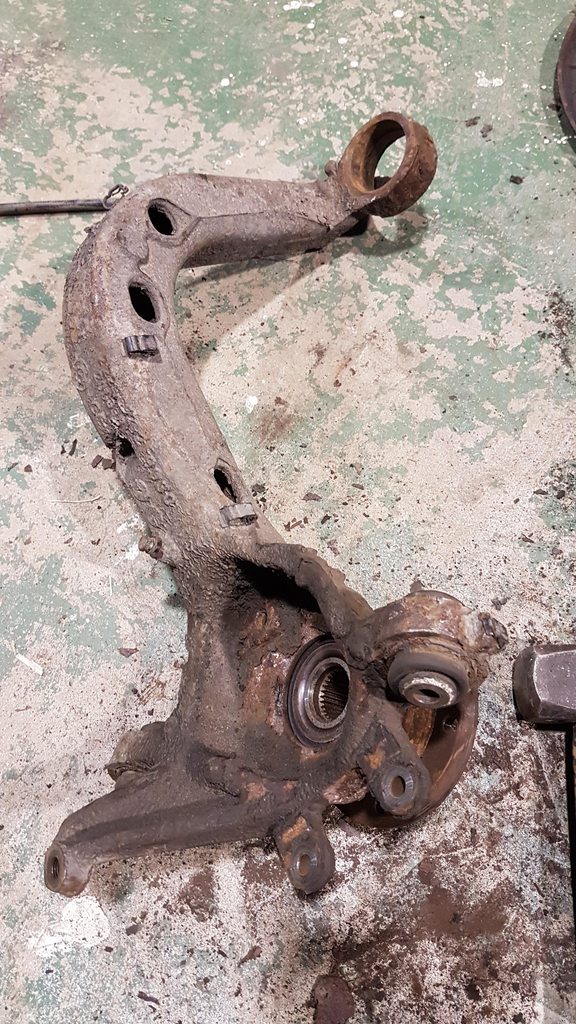 not bad for 200,000 miles haha... tried removing the wheel bearings with a 10tonne press, this is not man enough - so gonna get the welder out tomorrow and run a bead round the race, and with a bit of science hopefully they should come out a bit easier...
bearings them selves felt good, but no point putting old ones back in.
Gave the inside a quick hoover and that's it for tonight! cheers