Long time since I've used forums, used to be a regular poster back in the day when I had my ph1s. Anyway, story of this particular car is this.
I've broken a couple of clioswith mates in the past, and about 4-5 years ago a lady in work said to me my daughter drives one of those cars you have. So simply said if she needs any bits for it let me know or if she ever wants to get rid of it.
Fast forward to end of 2020 I get a phone call asking if still broke them for parts. Which I didn't, as no time, new commitments and no space to break one anymore. Asked her what happened and the cambelt has snapped.
I went and looked at it and asked what she would like for it. She said if you don't have it I will ring the scrap man to come and take it. I'm not going to disclose the figure but I bit her hand off, and 2 days later it was on my drive.
It's a 2 owner 54 plate with 126k on. Belive it to be a FF? It's got cup spoiler. Completely standard. I've never owned a Clio sport as original as this, seems like nothing as ever been off the car. It even has a brand new genuine bootnet, and full genuine mat set with the rear one piece mat.
So my goal is to source an engine and get it back up and running onto the road. My past clios have all been stripped out, more occasional track day cars. So with this, as I'm old now will be to get it back up and running and keep it standard as possible. Well if I can anyway. Would like simple mods like cooksports and cup shocks, maybe 15s and an exhaust system.
Quick photo of it being picked it to get started. I've done a fair bit of stripping allready but this 1st post will do for now.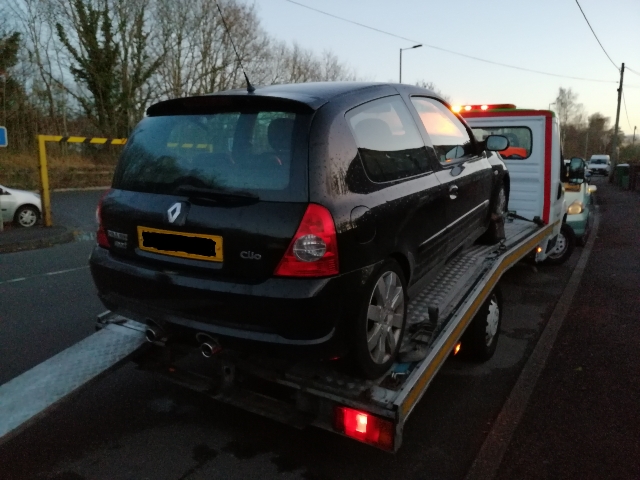 Sent from my SNE-LX1 using Tapatalk