Hi,
Hoping someone who has experience with this combination can help me.
I've been running Bilstein B14 coilovers and Pure Motorsport top mounts for the past few years and have just bought a set of AST 5100 coilovers as I wanted something more track focused for competing.
My query concerns fitting the AST strut to the PMS top mounts.
The PMS top mount has a small sleeve/spacer that fits underneath the mount and then the strut is secured by a sleeved threaded nut from the top of the mount.
The inside diameter of the sleeve/spacer underneath is an exact fit for the smooth part of the strut (the bit below the threaded part) for both the factory strut as well as the Bilstein B14.
Problem is the AST spline is narrower and as such the bottom sleeve sits 'loose'.
Has anyone come across this issue and what did you do about it, did you just fit it anyway with the sleeve being loose?
I called Nick at PMS and he said it should be fine to bolt together but can't help but be concerned the assembly may not align properly when I fasten everything up with the sleeve being loose.
I've attached a photo looking down at an angle from the top of the AST strut where you can see the gap I'm referring to.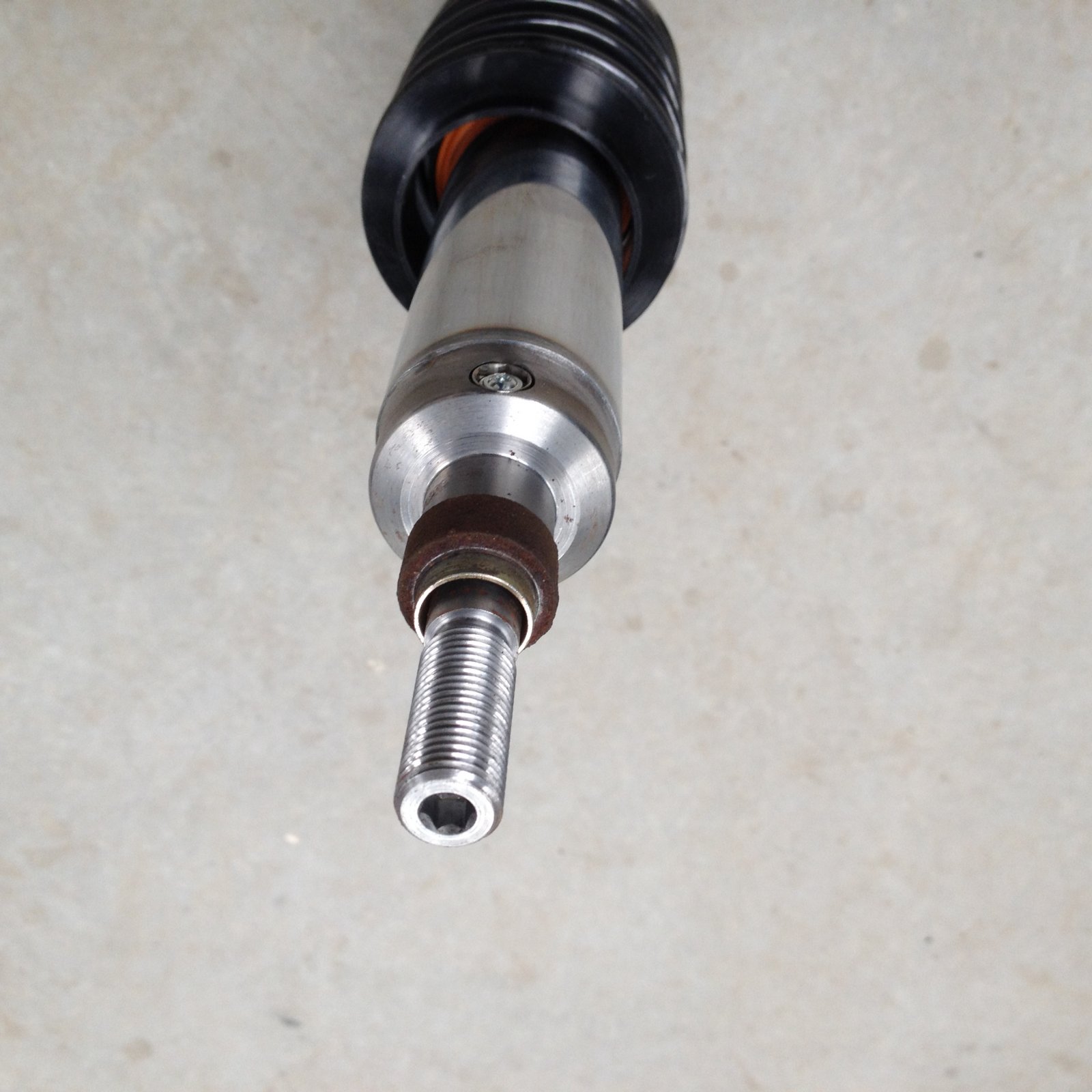 Many thanks!