Hello ClioSport,
I've browsed the forum for months on end before making my first post and my situation is much the same as many of the other 1.2 owners on the site. I'm a skint student with limited funds trying to make my beloved first car a bit more "hard nut" and a little less "Sunday driver".
About 3 months ago I was lucky enough to get a 1.2 16v 04 expression... oh yes... its a 5 door which may not go down too well on this forum however its mechanically sound, only 1 previous owner and had its cambelt replaced as well. Despite still being on my provisional I've decided to make a few aesthetic mods with the hope of passing (first time- lol) in the future. Any suggestions would be great. I'm currently doing exams but during the summer I'm hoping there will be more mods to come.
This is the very little I've done so far:
Dynamique spoiler to replace the rubbish standard piece of crap
RS Grille - picked up a cheap one off ebay for £20 and restored it
Plasti dipped badges black
Back to black on bumpers
French Flag decal
Future Upgrades:
182 alloys (preferably anthracite cup ones) - I know not many people think these look any good on non 182s but I quite like them
Colour coded front and rear bumpers, side panels, bullets in anthracite etc. (Or leave it all standard?)
Bee sting aerial
Lowering springs ( this is a maybe, anyone have any ideas how much this will increase insurance by?)
Perhaps a Cup spoiler at some stage... not in the near future though.
Oh yeah.... a tree landed on my car in the mad winds we've had down South recently. Luckily not too much damage to bodywork, hoping to get this fixed soon.
That's it for now, I appreciate that this thread might be quite slow due to the funding issues and all that but I thought it would be nice to see the progression of another non sport on the forum.
Got a few pics below:
Black front badge
Tree on my car!!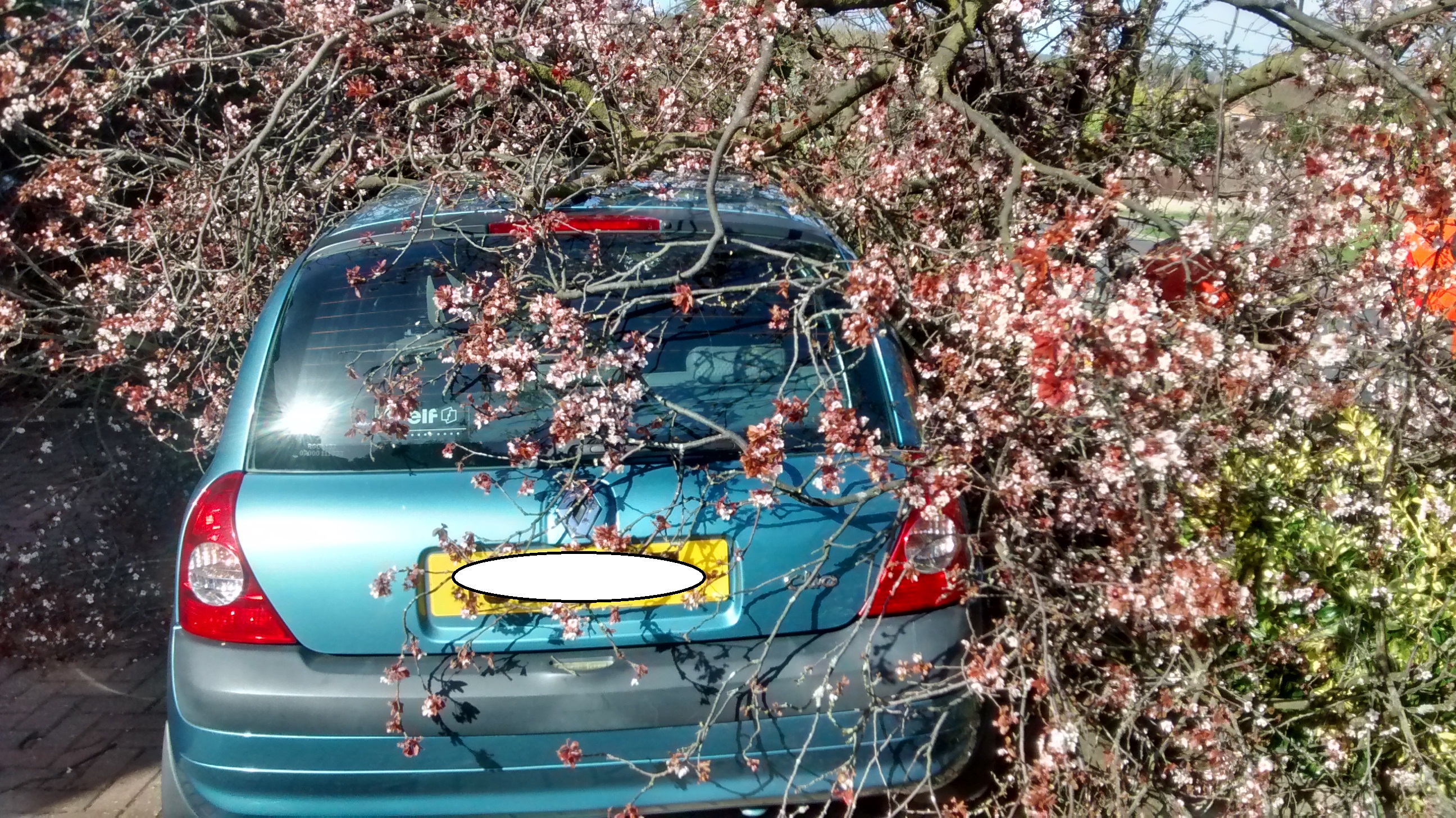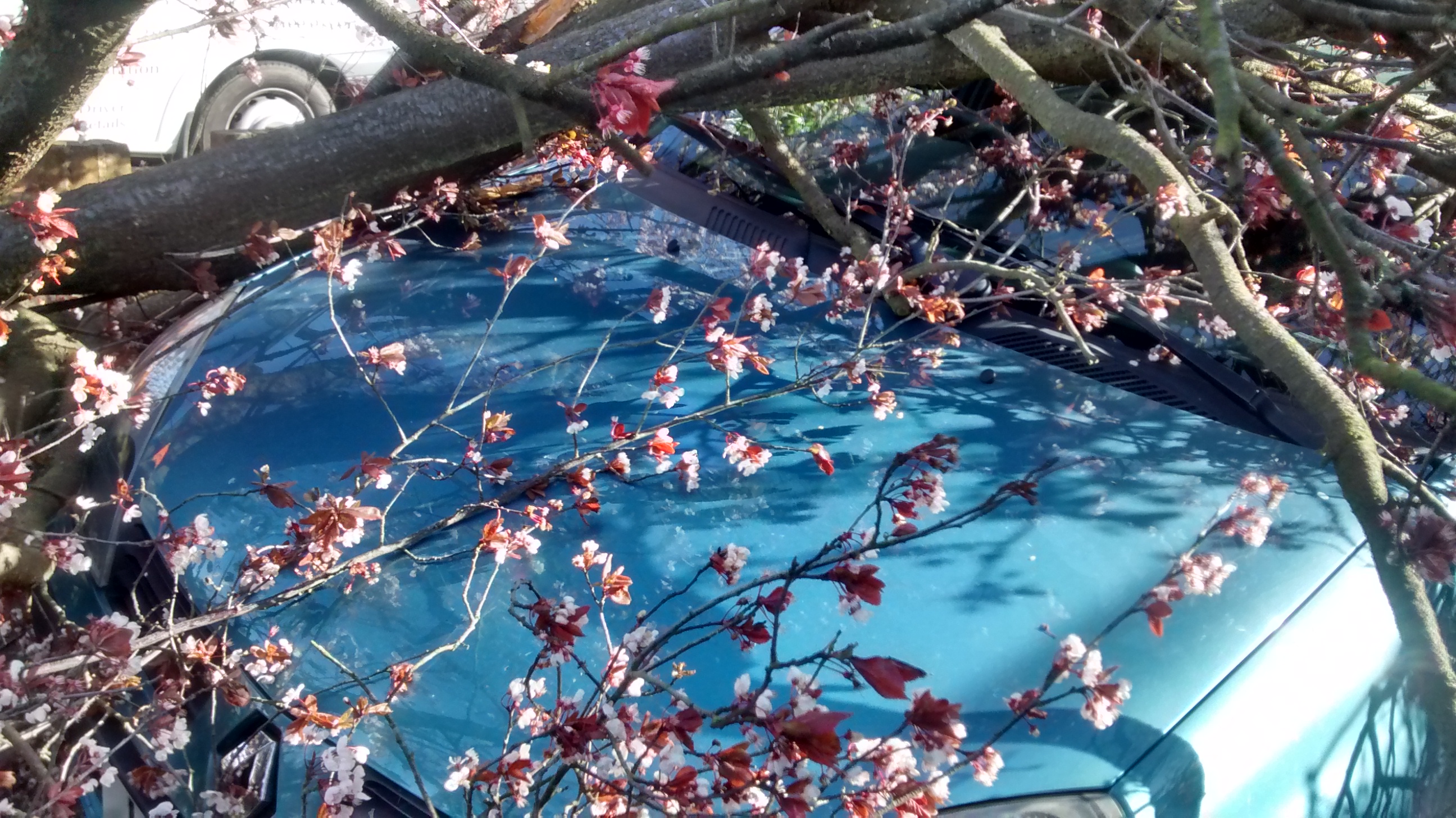 A Twingo I saw with some 182 alloys in anthracite