well the time came when i decided i wanted a new car, although the clio 172 was an awesome car, it was time for a change.....
Yest morning i waved goodbye to the 172 beast as it set off towards it's new home in Bristol, then our friend collected us and the road trip to Kent began... about 500 mile round trip.
say hello to our new supercharged MINI Cooper
S
its got built in SatNav, CD player/radio, full leather interior, cruise control, heated seats, climate control/air con, multifunction steering wheel controls for stereo/cruise control, parking assist, xenon headlights, 17" alloys, On board computer, front light washers, traction control, foglights, smoke tinted windows (by bmw), etc etc....
Let the MINI adventures begin!
some pics we took when we got there, will put up some better ones when the weather is better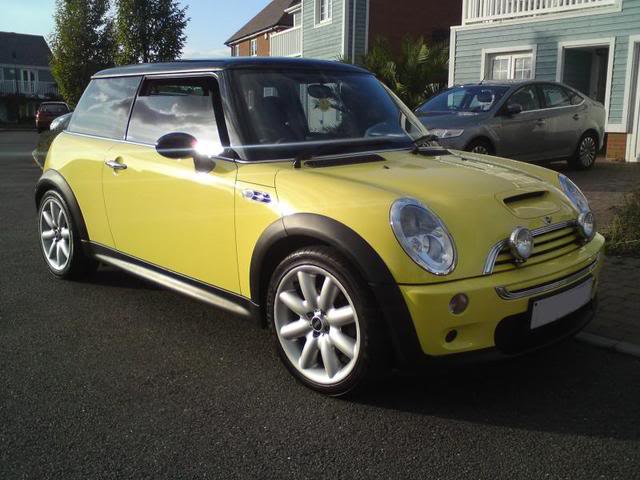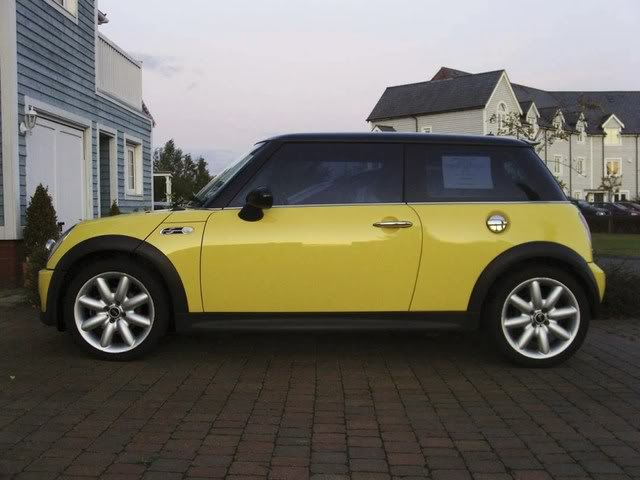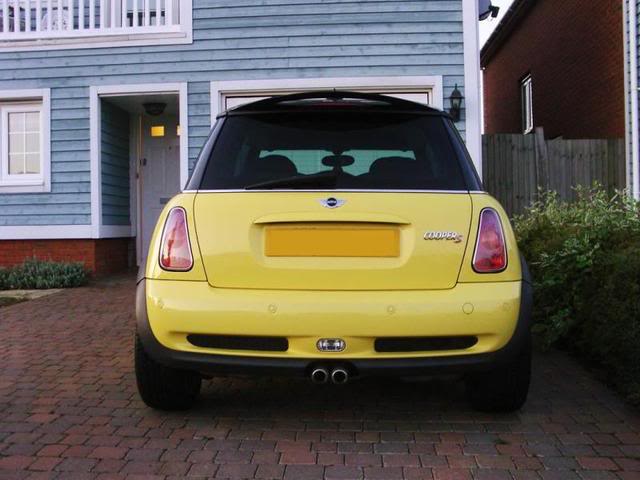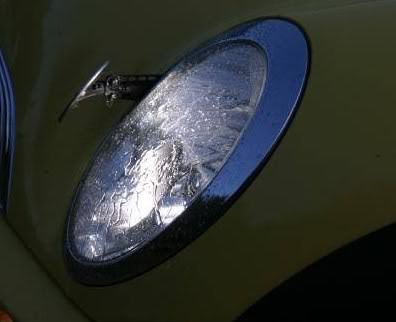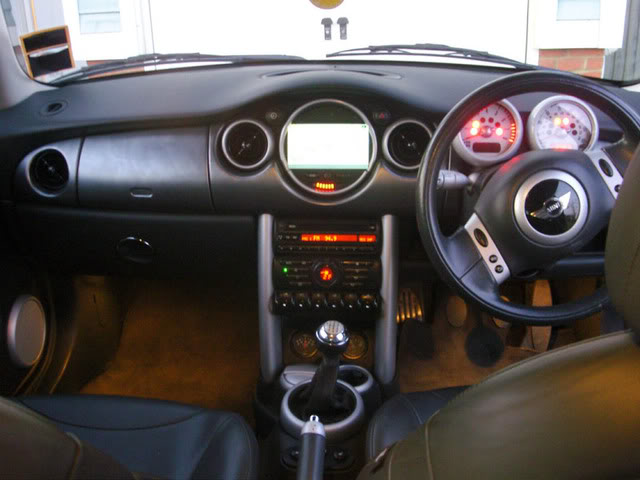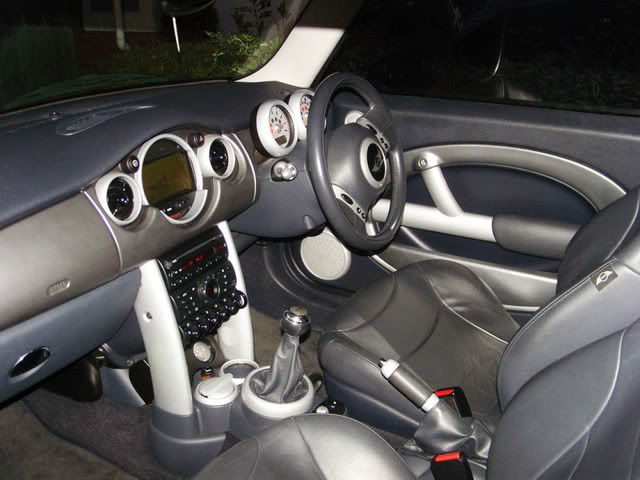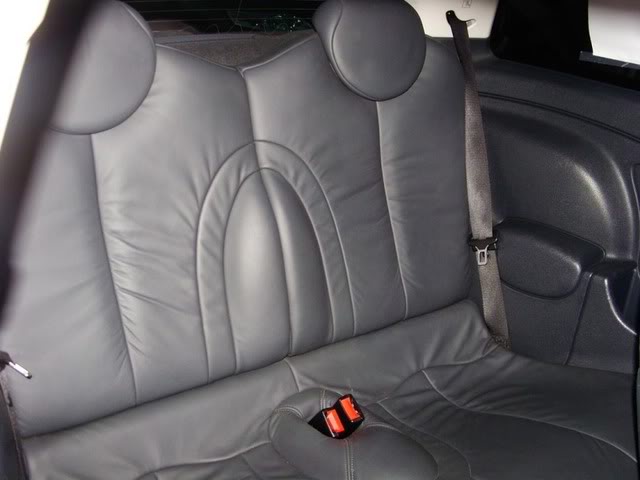 Absolutely LOVE it!!