Bought my 172 in 2014 which was a great experience since it was also my first car. Always loved Renault and always wanted a Renault Sport car. So here I am enjoying my first Love. This is a slow progresss project thread without a specific goal like building a Turbo 172, Trackcar or something similar. The 172 is my daily driver and I love almost everything so far. Being a car mechanic made alot of things easier for me since this car also cost me quite a bit. However I am never willing to give this great little pocket rocket away. I've already made so many trips with this car, experienced so many great adventures with it and it never let me down once. Has almost 170'000Km (105k miles) and still runs incredible.
The first few things I've done to my car was Service,Spark Plugs change, K&N Air Filter and a few costmetics... like a big a$$ Sun Strip and headlight stickers to make it look more angry. Enjoyed that for more than a year or so until the Police once stopped me. They put my car down and reported me to the public prosecution. Got my car back with a fine for using a too big Sun Strip and for the headlight stickers which costed me a ridiculous amount of 1100CHF (830GPB). I was shocked how much they demanded from me for basically stickers.
May 2017
I lowered the car using Eibach Springs and SACHS Super Touring dampers. Did Cambelt & Auxbelt change, put new Toyo Proxes CF1 tires on. Wheels got resprayed in Black Matte finnish. Cleaned the Intake and did another service.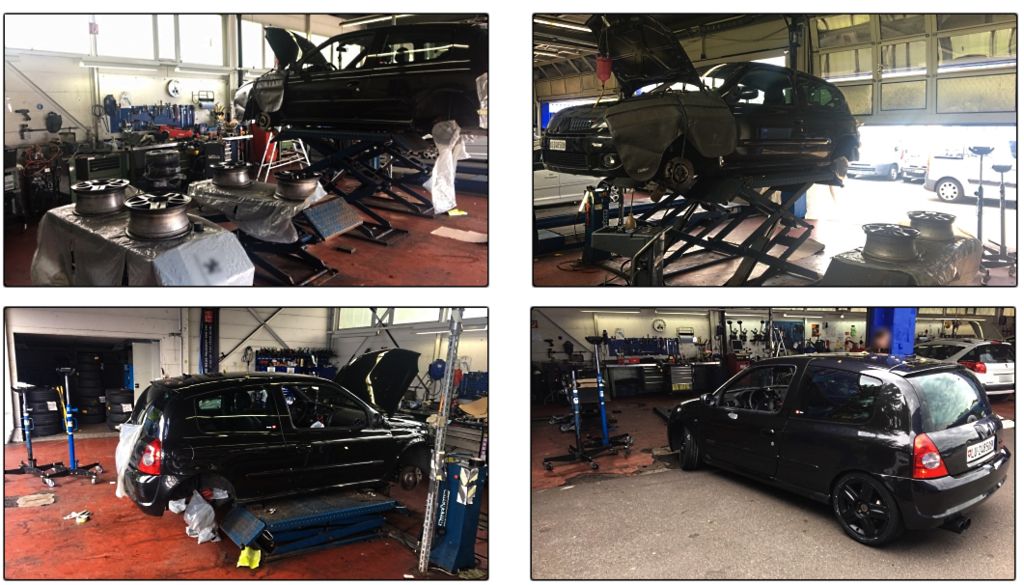 Few things happening very soon...
• Clay, Compound & Polish Paint
• Paint Break Calipers Dark Blue
• Change the clutch
• Change indicator lamps
• Wrap interior parts using Carbon wrap
• Front Splitter
• Real Carbon Fiber gear knob
• Few things to the Intake manifold
• New Sun Strip
• Cosmetics