Thought I'd make a little build thread on here, I regret not doing so for my previous M3 CS. So the idea with the V8 is to make a ringtool that is still driveable on the British roads.
My previous M3 I owned for 3 years, but after an old guy drove into it in January, I knew it's days were numbered. It's just been sold and on its way to Spain for a new life.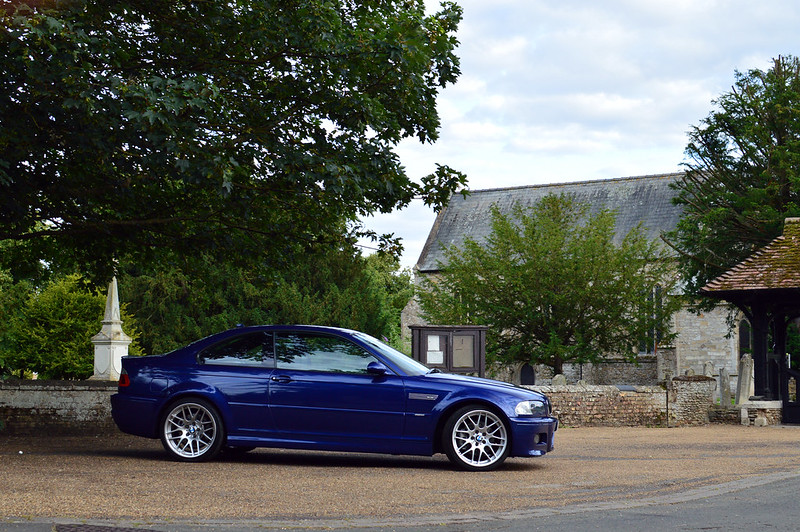 So, about the V8.. I was scouring eBay late one night and came across it - sent it to my friend and he dug up the previous owner on Facebook and the last for sale ad. To say that it had been looked after is an understatement. Everything had been done, rod bearings, major services, both throttle actuators and even looking through the piles of receipts it has ones for fixtures and fittings from BMW for miscellaneous bolts and seals just so it was perfect.
This is a picture when I went to near North Wales to pick it up, unfortunately I had to let my brother drive the CS back.
The specification upon collection was;
Manual
EDC
Logic 7 sound system
Heated red leather interior
RTD shortened short shifter
BMW Performance V2 LED steering wheel
BMW Performance handbrake and gear gaitor.
Tegiwa primary decats
4 pipe modified standard backbox with Euro tips
Custom remap by DMS performance
Lowered on H&R springs with e36 bumpstops and shaved top mounts
GTS V1 front splitter
Carbon side skirts
Carbon rear spats
Carbon duckbil spoiler
Carbon GTS wing
Carbon rear diffuser
Custom white HALO lights
Probably 101 other things I've forgotten, but it had been very well looked after by previous owners and has a whole host of choice modifications. The exhaust is absolutely barmy, turns out.. day 1 of ownership I had some expected problems with it.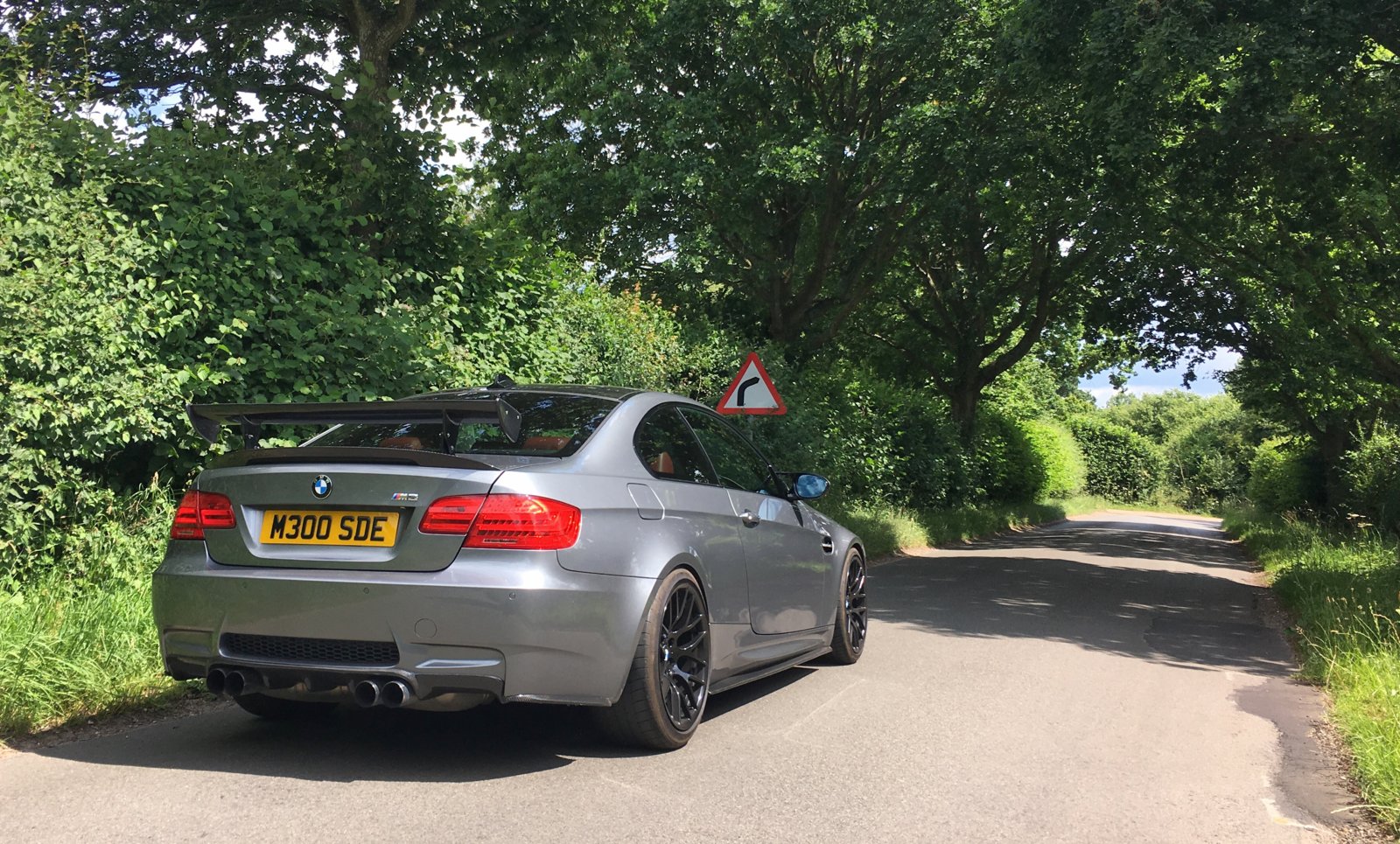 I decided to pop down to Snetterton to hopefully get a little bit of afternoon track time and to get my exhaust noise tested..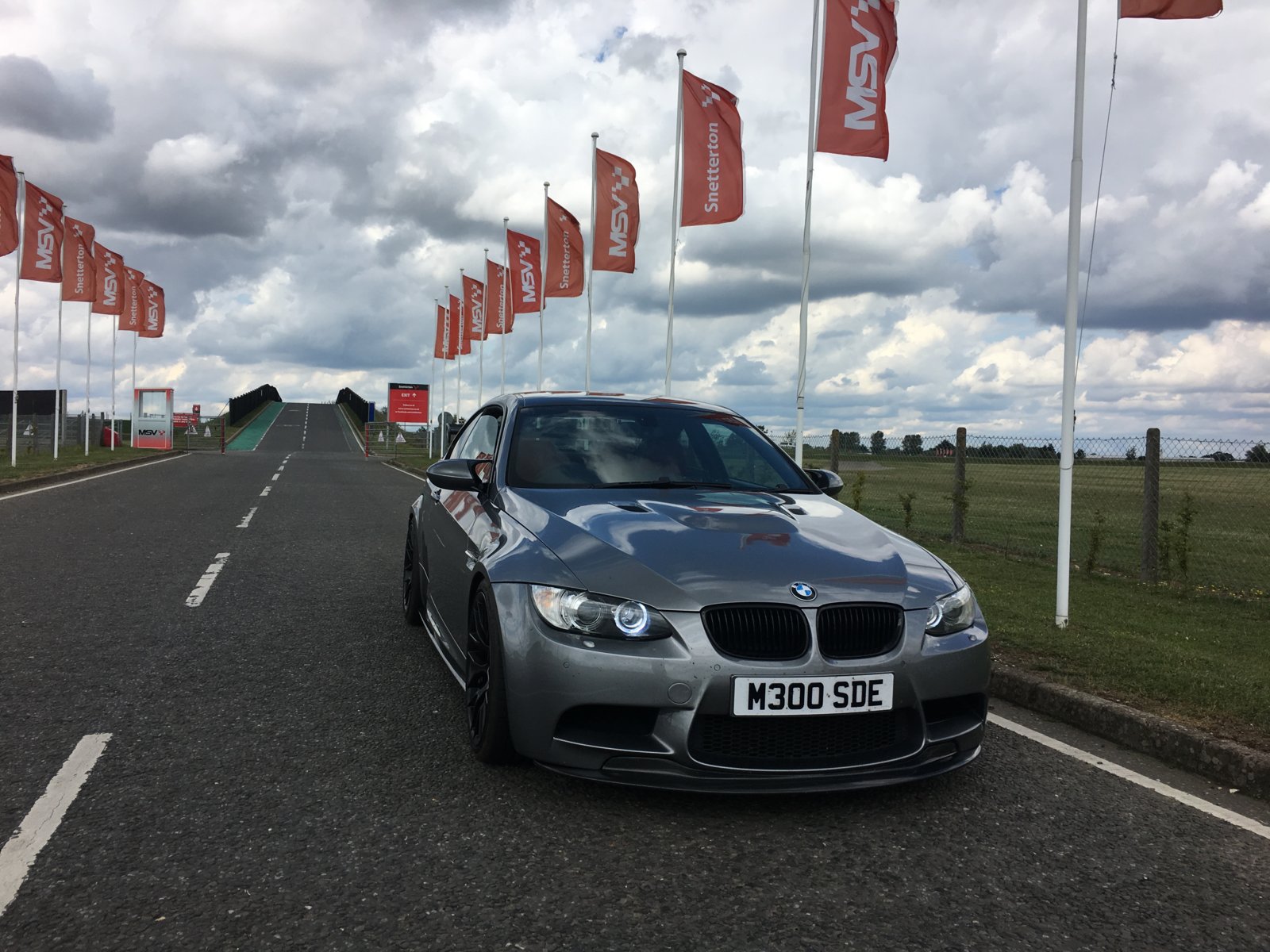 Turns out a straight through exhaust with only 2 cats is a little too loud for all British trackdays which is a shame, weather was perfect.
I managed a few passenger laps in my friends very well sorted e46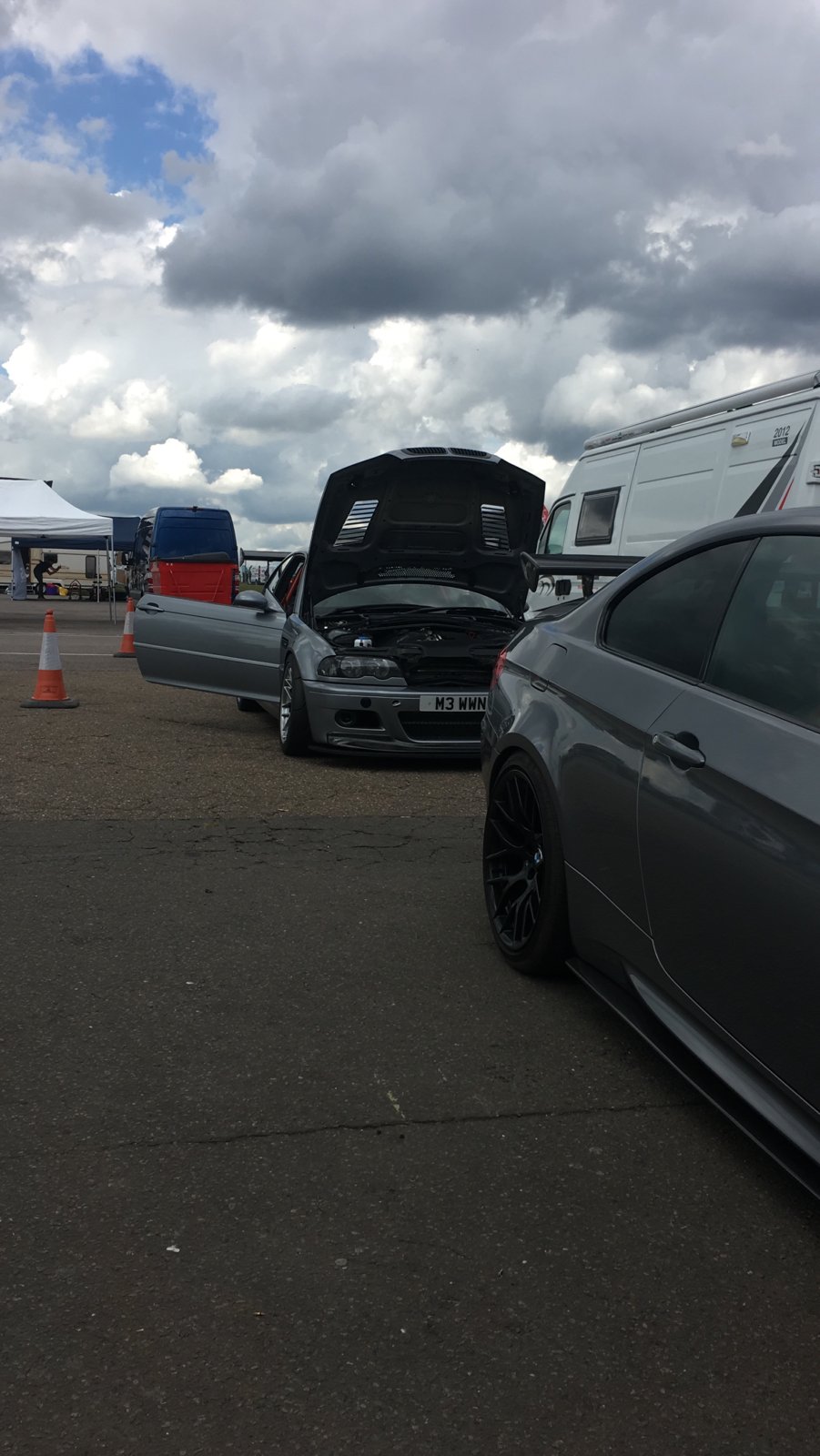 Later in the evening my favourite British E92 turned up out of nowhere.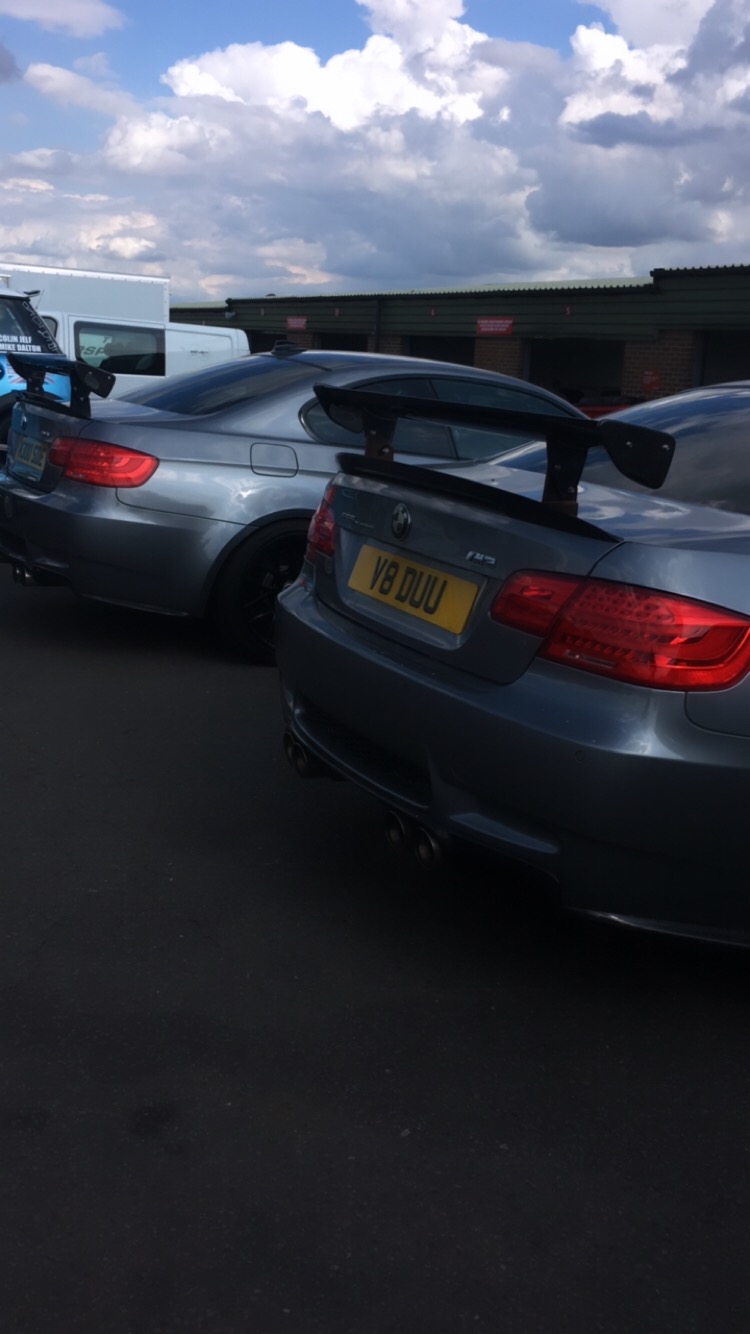 This E92 was last owned by a good friend of mine, supercharged and extremely well setup with no expense spared. Lovely car this one!
I got home later that evening and gave the engine bay a little tidy up.
Last edited: