So, I probably should have posted this DURING the build but hay-ho, I'm doing it now instead ! As it stands the Kanglio is ready for it's MOT .
This project started in September 2019 when my previous van, a Transit connect, failed its MOT in dramatic style, mostly rust based.
I knew I'd not need a van for a few months over Christmas etc till Spring 2020, so though that i'd look into building a Kangoo / Clio 182 conversion.
So here goes.
Step 1, find a good donor Kangoo:
This took a while, as I wanted 3 things specifically: Air Conditioning, Electric Windows and NOT white.
After a few weeks of poking about on the internet I found this '06 non-runner 85dci in the spec I wanted, it was also very straight and completely rust-free.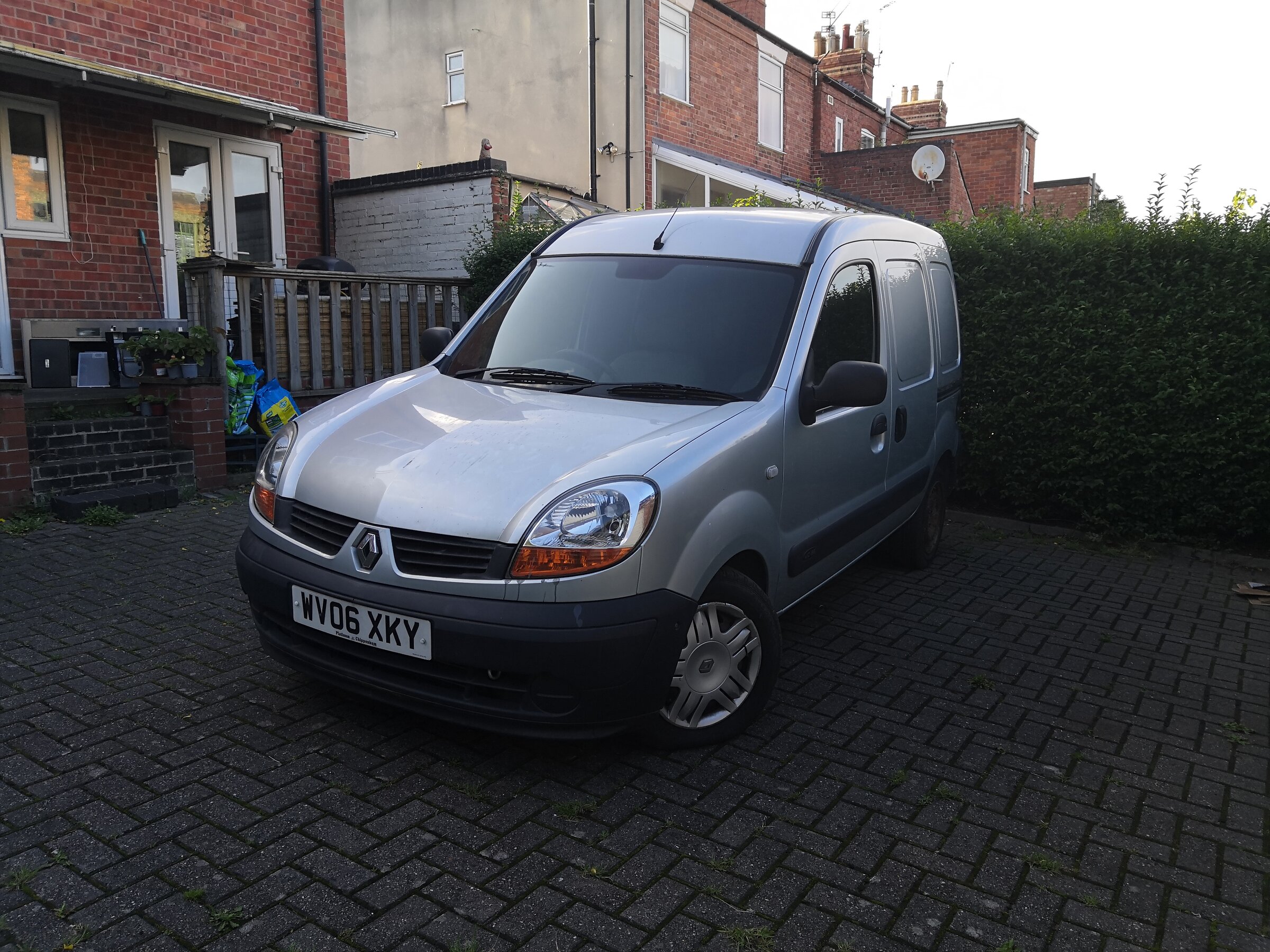 Step 2, find a donor Clio 182. Again after some more poking about, forums etc I picked this up: