Well the aim of today was to fix the misses fiesta, but i got the wrong part........ FAIL
So our attanstion turned to the clios,
First video is rhys driving jaykays car, im sorry for the poor camera mannage!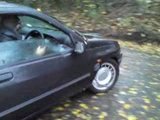 Second, jaykay goes for a spin in his valver, and rhys (i didnt know) soon followed!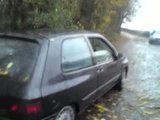 And Later on I cleaned my garage out so had a lil fire and photo shoot!
(I hate not haveing my car involved!)